Pelosi: 25th election 'historic opportunity' to send Trump a message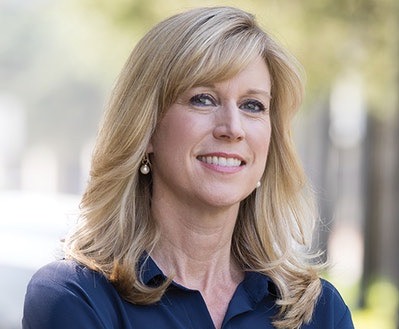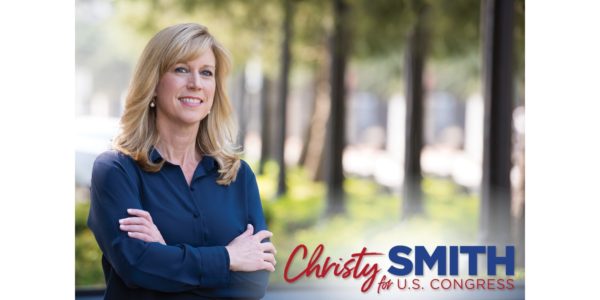 "Today is the day. Right now, voters in California's 25th District are choosing their next member of Congress," House Speaker Nancy Pelosi said in an early May 12 fundraising email. "I know today is a historic opportunity to send a message President Trump and his Republicans can't ignore: Democrats aren't letting up, not one bit."
On the day when the US Supreme Court is hearing oral arguments over the release of President Trump's taxes and Dr. Anthony Fauci is telling a Senate subcommittee about the "serious" consequences of opening up the country too soon and the likelihood of a second wave of COVID-19 this fall, politicos are watching for telltale signs of voter turnout in the 25th congressional district's special election between Democratic Assemblymember Christy Smith and Republican candidate Mike Garcia to fill the seat vacated by former Rep. Katie Hill.
As a result of the easy spread of COVID-19, California Gov. Gavin Newsom ordered all elections be Vote By Mail (with prepaid postage), though specific voting centers would be open, adhering to strict safety measures, to accommodate same day voter registration, ballot drop-off and in-person voting. After Los Angeles County Registrar-Recorder/County Clerk Dean C. Logan worked with the LA County Democratic Party and the Republican mayor of Lancaster to open an in-person Voting Center to accommodate the city's black and Latino voters, Trump and the National Republican Congressional Committee went ballistic, claiming the Democrats were trying to "steal" the election from Garcia. Logan has since announced seven safe and accessible Vote Centers are open in the Santa Clarita, Palmdale, Lancaster area.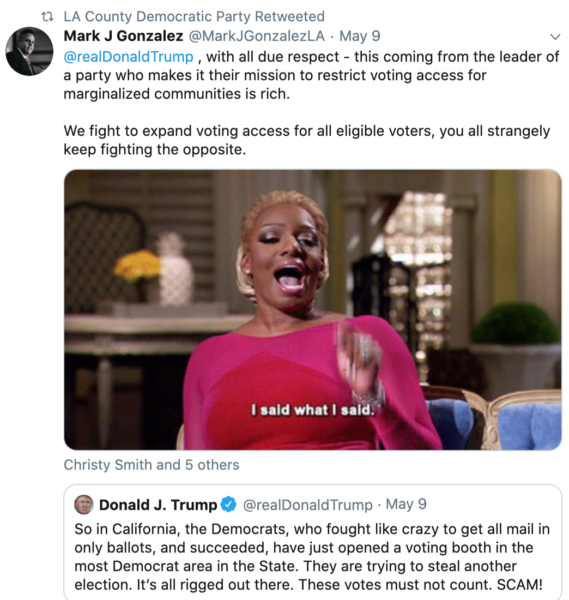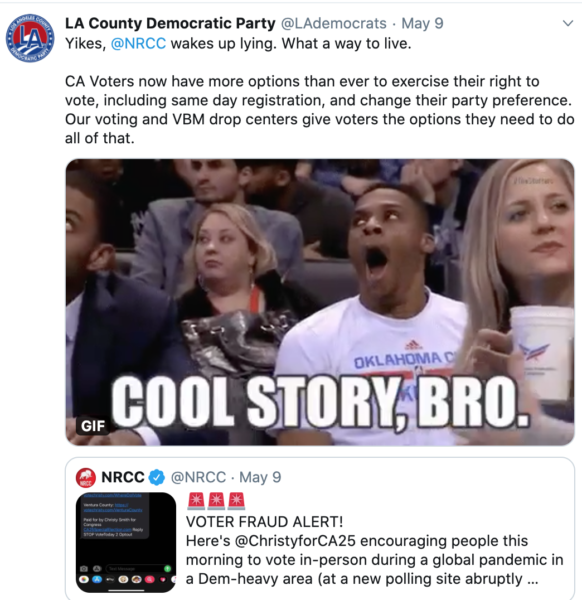 The election is critical for California. Garcia, a former fighter pilot with no legislative experience, is an avid, unquestioning Trump supporter at a time when Trump is narcissistically temperamental and quixotic and governors are begging the federal government for financial help.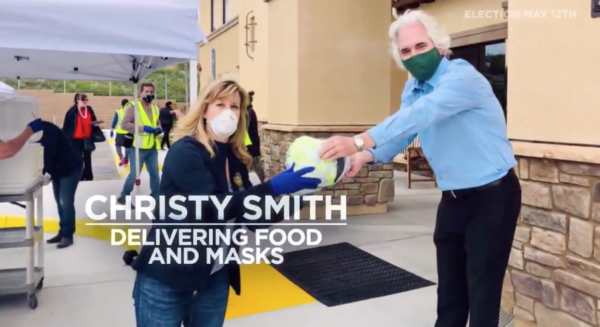 Assemblymember Smith, on the other hand, is not only running a congressional campaign and serving her community but is also working on the California state budget during this time of fiscal crisis.
The LA Times underscored how crucial this moment is with a re-stating of their endorsement for Smith. "Special elections traditionally get lower turnout than regular elections. But there's too much riding on the outcome of the special election race for 25th Congressional District, which stretches through Simi, Santa Clarita and Antelope valleys, for voters to sit this one out. The winning candidate will be dispatched to Washington, D.C., immediately and will be thrust into what may be the most consequential debate of his or her career: how to recover from the COVID-19 pandemic," says The Times, noting that "the editorial board has enthusiastically endorsed" Smith while Garcia "is woefully unprepared" and relies "on flogging the usual conservative tropes of protecting freedom, reducing taxes and fighting the 'Democrats' dangerous socialist agenda.'"
What Garcia has is major GOP support during a special election "with the propensity of Republican voters to turn out more reliably than Democratic ones," says The Times.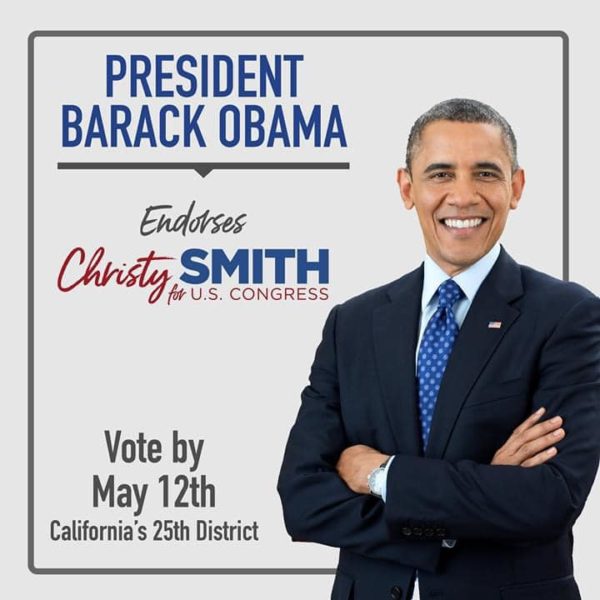 And while Smith has the backing of former President Obama, current presidential candidate Joe Biden and former presidential candidate and Sec. of State Hillary Clinton, Garcia has Trump, who, The Times points out, "tweeted over the weekend and again Monday morning the specious accusation that Democrats are trying to steal this election. And how are they attempting this heist? In the usual way: by making it easier for people to vote….We encourage voters to ignore the partisan noise and simply vote for the objectively superior candidate, Smith. And do it now."
But the May 12 special election is an historic opportunity to send another important message to Trump and his bullies: women aren't going away, no matter how nasty the sexism may get.
Smith posted a sample of what she's had to endure, representing the hopeful return to civilized behavior: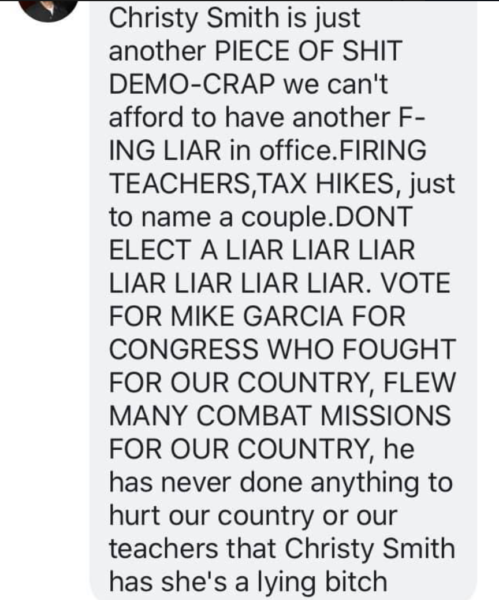 Today is an historic opportunity to make voting count.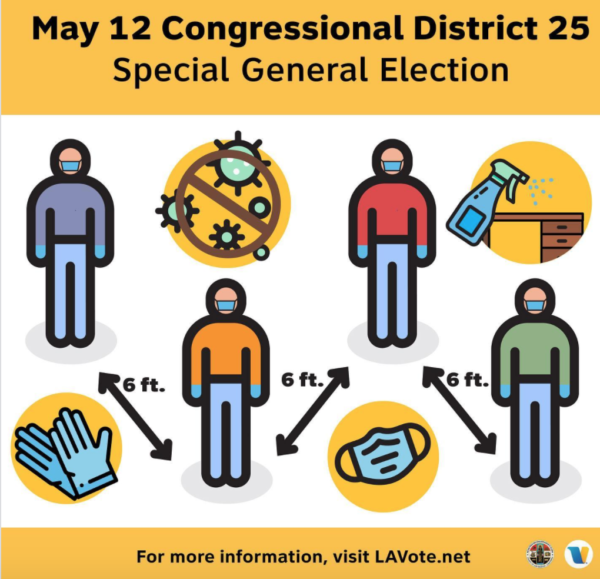 Trans remembrance vigil held at LA LGBT Center
"We refuse to let violence rob us of the possibility to gather, to love each other, and to dream together in solidarity"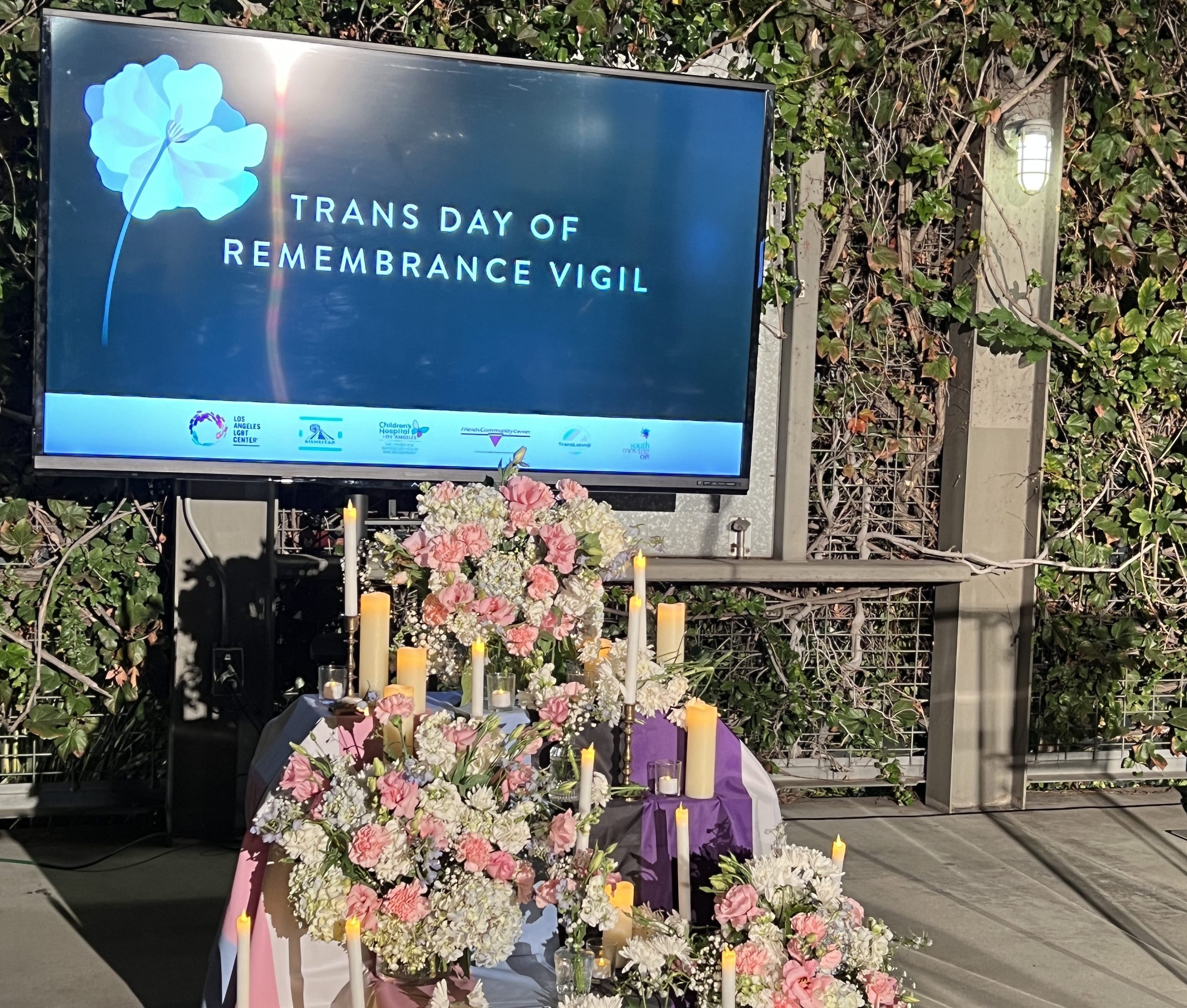 HOLLYWOOD – A Trans Remembrance Vigil was held at the Los Angeles LGBT Center on Monday, November 21st.
Candles and white, pink, and lavender flowers mounted on tiers draped by a trans flag adorned the center stage. A large monitor served as the focal point of the evening above the memorial display.
The Trans Chorus of Los Angeles started the ceremony with an acapella performance. Following the song of hope and redemption, opening remarks were given at the pulpit by the Anti-violence project manager for the LGBT center, Mariana Morroquin, and representatives from the Trans Wellness Center, Bienstar Human Services, Children's Hospital of Los Angeles, Friends Community Center, APAIT, and [email protected]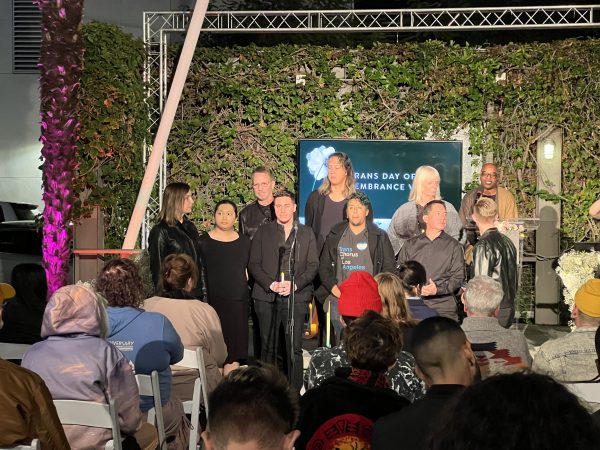 "I think it is very important to acknowledge our partners," said Morroquin, somberly addressing the seated audience of about one hundred and fifty. "We know that hate is real. A lot of us have seen hate pretty close. We are very grateful to have you. We open our arms to receive your love and your support. The way we support each other is by providing jobs, providing spaces for us, and providing opportunities. Because hate is out there. We need this space. We need to welcome everyone. I want you to keep that in your heart. And tomorrow, when we get back to work, let us open our hearts and our minds. Don't make decisions for us. Invite us to those tables. We know what we need. We've been doing this forever. We are going to keep fighting because this is what we do." 
She then added, "We refuse to let violence rob us of the possibility to gather, to love each other, and to dream together in solidarity. We gather because we must remember what is worth fighting for. For now, we commemorate. We tell the stories of the ones we lost. For tonight, that will be enough." 
One by one, members of the audience approached the pulpit to read the names and stories of a multitude of trans people whose deaths were the tragic result of hate crimes. The photos, names, and ages of the victims were displayed on the center-stage monitor.
"My name is Nikai David," said one speaker, the photo of a pale, curly-haired young lady displayed behind them. "I am a model and social media influencer who aspired one day to own my own clothing boutique. I had just celebrated my birthday a week before I was shot in Oakland California, on December 4th, 202. I was thirty-three years old."
Stories of these deaths included shootings by assailants, police, and family members, brutal beatings, and stabbings. The bodies of these victims were found in their homes, in garbage cans, and on streets where they were left, still dying, among other locations.
The final name read was Daniel David Aston, who died in the recent Club Q mass shooting.  This year, TDOR came on the heels of the senseless massacre in Colorado Springs that left five members of the LGBTQ+ community dead and 25 injured. 
Reverend Valerie Spencer gave an impassioned closing speech, first inviting the audience to take several deep breaths in unison.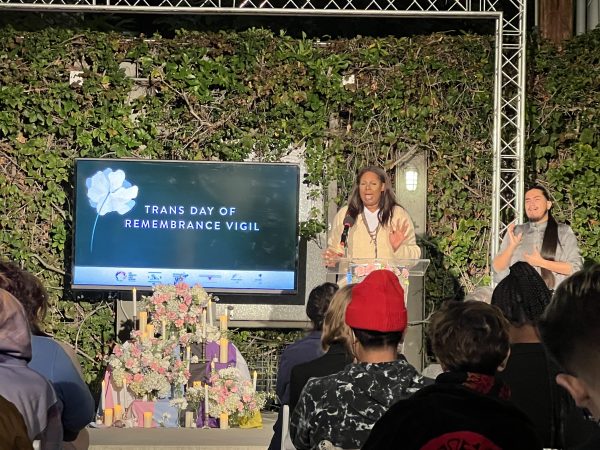 "We will mourn our family, our siblings," said Reverend Spencer, "but we are not having our primary focus on the violent conclusion of their life. We are choosing to see them and know them and celebrate them in the full context of their living. For they were fierce and powerful people."