25th CD special election Tuesday is a referendum on Trump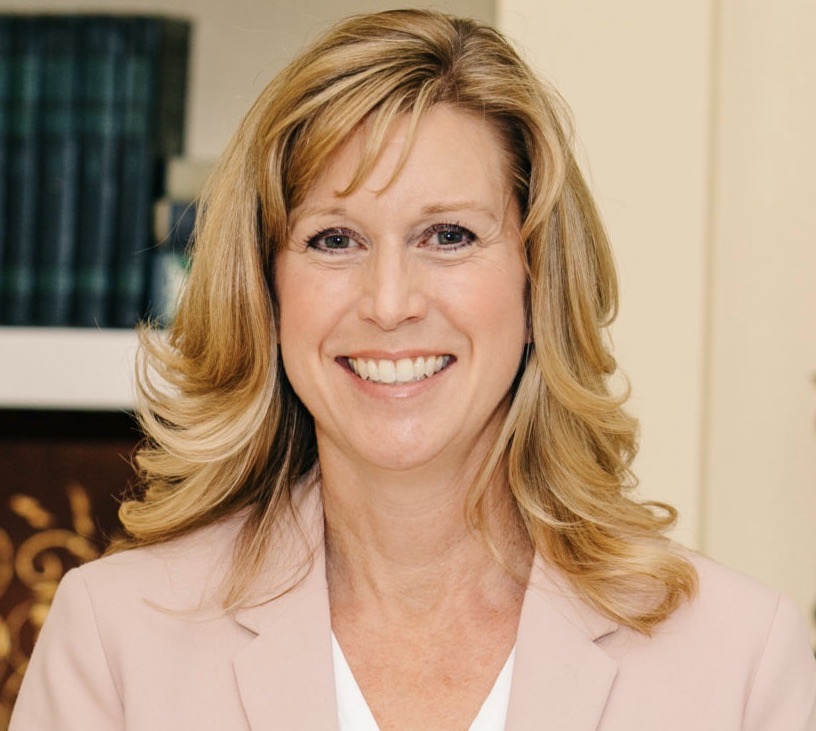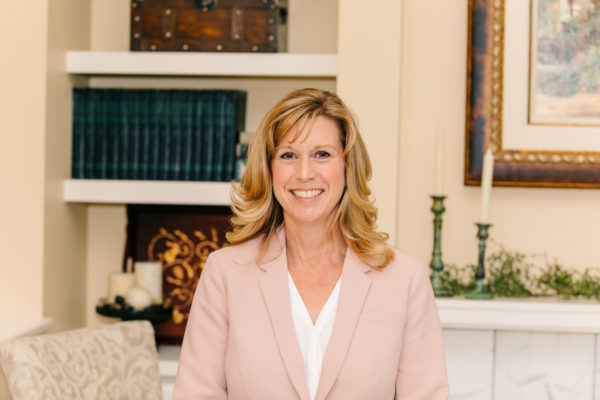 History will mark this moment, this May 12 special election in the California 25th congressional district as either a rebuff of President Trump or a resignation to Trumpism. In the race to fill former Rep. Katie Hill's vacated seat, Democratic Assemblymember Christy Smith is neck-in-neck with Trump fanboy Mike Garcia, whose primary qualification seems to be that he is a former defense industry executive and one-time fighter pilot who promises to cut taxes.
Trump wants to win the seat badly, tweeting over the weekend: "Governor @GavinNewsom of California won't let restaurants, beaches and stores open, but he installs a voting booth system in a highly Democrat area (supposed to be mail in ballots only) because our great candidate, @MikeGarcia2020, is winning by a lot. CA25 Rigged Election!"
In fact, as KPCC reported May 5, it was the twice-elected Republican Mayor of Lancaster,  R. Rex Parris, who requested an in-person voting center from the LA County Registrar of Voters because he is concerned about the disenfranchisement of his very GOP city's high concentration of black and Latino voters.
"This is something the county should fix immediately," Parris told KPCC, even though voter confusion would help Garcia, whom he supports. "There should not be even the appearance of affecting the outcome by limiting the ability to vote."
Parris added: "I want Mike to win, I think he'd be a better congressman, but I don't want to 'jimmy' the election."
Because of the coronavirus pandemic, Gov. Newsom issued an executive order that all elections must be conducted through mail-in ballots, although ballots can also be dropped off and some areas still offer in-person voting at local voting centers, preferred by low-income and foreign-born voters, according to election officials.
Republicans tend to turn out more than Democrats for special elections. On Sunday, the Los Angeles Times reported that "a ballot was mailed to each of the 25th District's roughly 425,000 voters, with return postage paid. As of Saturday, 39% of GOP voters had mailed in their ballots compared with 25% of Democrats, according to Political Data Inc."
Without a shred of irony, Garcia, 44 — who praises proud sexual harasser Trump at every juncture — used Hill's resignation over leaked revenge-porn nude photos to augment his campaign against Smith.
"The last year and a half has been an embarrassment for our district," Garcia wrote in an op-ed in the Santa Clarita Valley Signal. "And it's time we restore integrity to our representation in our nation's capitol."
Meanwhile, Smith, 50, has campaigned as an educator and community activist who cares more about the health, social and financial impact of the coronavirus pandemic than false and dangerous survival-of-the-fittest bravado. One Smith campaign ad features video of Garcia extolling Trump's leadership and says, "Everyone should have to figure out how to fend for themselves" during the pandemic.
During a Zoom debate, Garcia also touted the 2017 tax cut as "the catalyst and the fuel that started this booming economy that is now the best economy, before the coronavirus, that this world has ever seen."
The reality now, however, is that the coronavirus has hit the state hard: as of Monday, May 11, California has 67,939 confirmed cases of COVID-19, with 2,770 deaths. That's in addition to  4.5 million unemployed and businesses in all sectors that may or may not survive, schools closed to the end of the year and May serving as "the transitional period into the Western Fire Season," with some areas of concern for the summer months.
Meanwhile, Gov. Newsom has to delicately deal with a temperamental narcissistic president in order to get desperately needed federal funding.
Even when the times weren't so dire, the Los Angeles Times  April 17 endorsement of Smith was clear: "There's no question which candidate is better prepared to step into the debate and help shape smart policy. That's state Assemblywoman Christy Smith, a quietly accomplished and centrist Democrat whose background includes stints as a U.S. Department of Education policy analyst and as a longtime member of the Newhall School District board. Her experience guiding a school district through the last economic downturn and now the state through its pandemic response makes her uniquely qualified for precisely this job at precisely this moment," said The Times.
"Smith's opponent, by comparison, is simply not a good fit for Congress at any moment," with the editorial noting that Republican Mike Garcia's "nice backstory…doesn't translate into legislative competence."
But as Trump's presidency indicates, competency is no longer a qualification to be an elected or public official.
Smith's race against Garcia is a test: will those who claim to value their vote actually vote for a representative democracy or will voters slough off civic responsibility despite knowing the calamity a Garcia victory portends?
Mail-in ballots will count if they are postmarked by midnight on Tuesday, May 12, as long as they land at election offices in Ventura and Los Angeles counties by the close of business on Friday.
If Republicans succeed in flipping this blue district back to red, they will certainly cheer and Trump will tweet his thumbs off. It may also serve as a wake-up call for Democrats who do not think they have to worry about losing ground in November.
But this is not like any other predictable election year and while Smith and Garcia will face each other again on Nov. 3 to seek their own full two-year term, the winner of the CA 25th race on May 12 will have bragging rights and time in Congress to vote on funding and other matters immediately critical to California.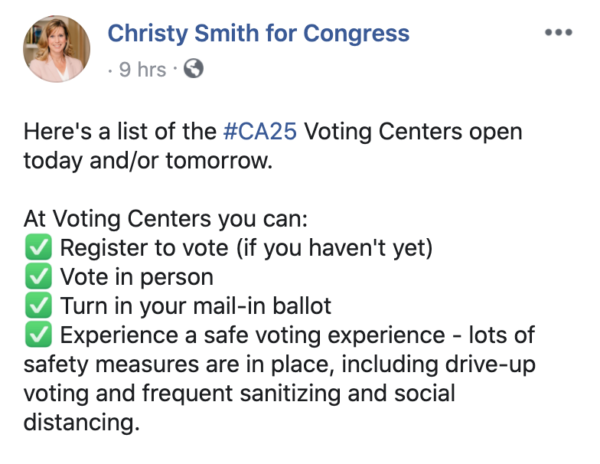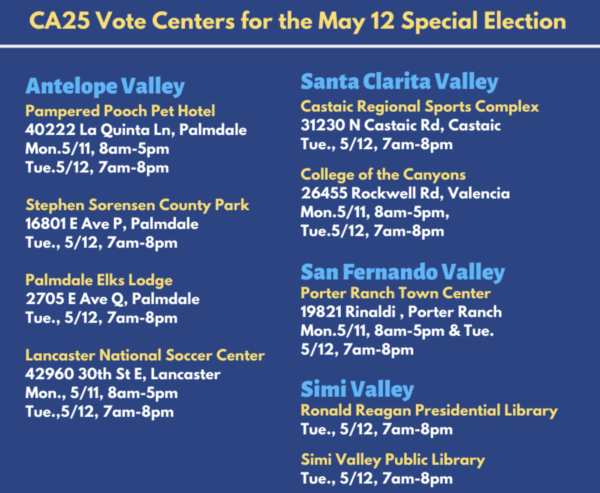 LAPD asking for public's help with murders of homeless persons
Anyone with information is urged to contact the Los Angeles Police Department's Robbery-Homicide Division, Homicide Special Section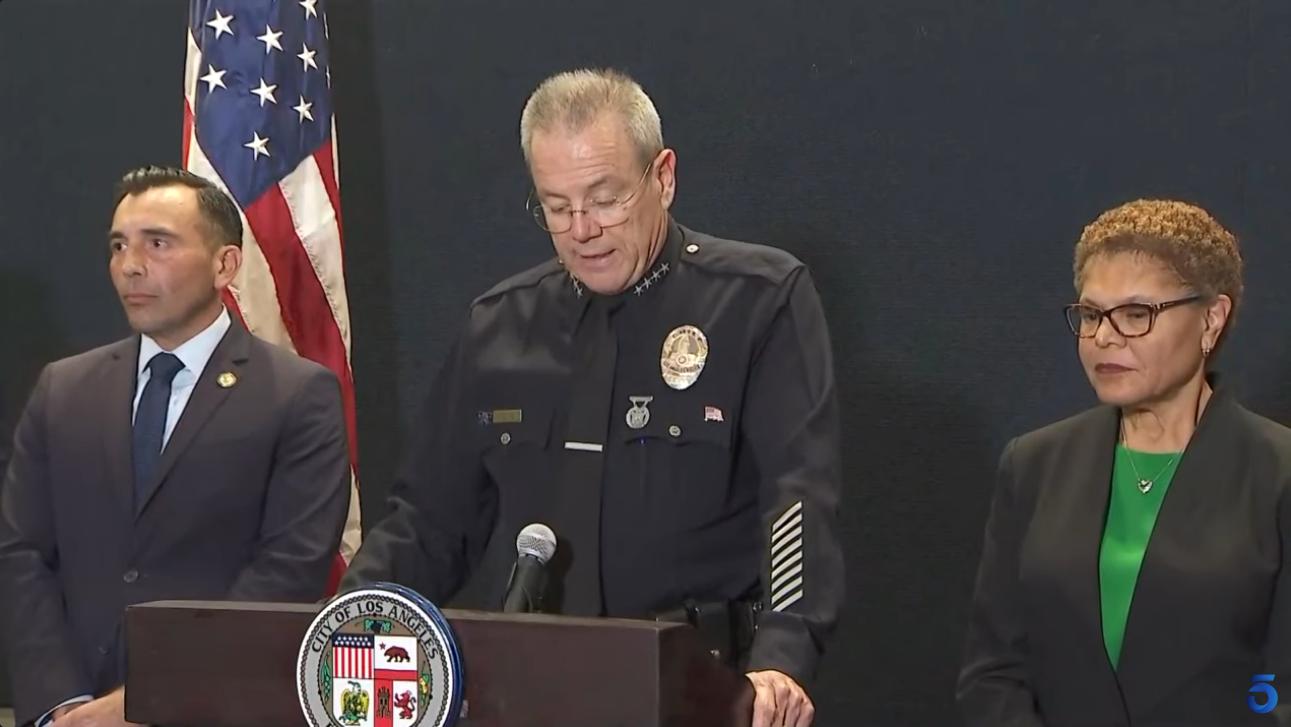 LOS ANGELES – Flanked by Los Angeles County District Attorney George Gascón, LA Mayor Mayor Karen Bass and Martin Estrada, the United States Attorney for the Central District of California, Los Angeles Chief of Police Michel Moore, held a news conference Friday where he announced that three homeless people had been fatally shot while they slept within the past week.
Moore added that authorities believe one suspect is responsible for all three murders.
Detectives from the LAPD's Robbery-Homicide Division are investigating three separate murders that occurred between November 26, 2023, and November 29, 2023. In each case, the victims were experiencing homelessness.
While some similarities have been identified, detectives are working to determine if these murders are related. A community alert bulletin has been issued to make the region's unhoused population and the community stakeholders aware of these recent murders.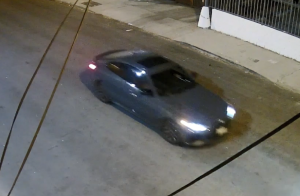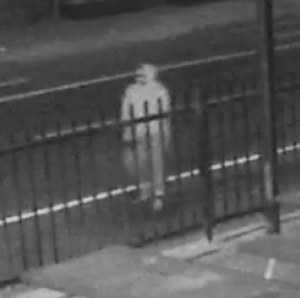 The suspect in these homicides is described only as male. The suspect was seen in a dark-colored sedan. It is unknown if he was alone or there were any additional suspects.
Police have spotted who they believe the shooter is on surveillance footage — Moore said they believe it's a man in a hoodie — and they also have images of the suspect's vehicle, though Moore would not describe it in an effort to avoid misinformation.
"People will see different types of cars, different types of models," he said. "I don't want someone to say 'You called this a Kia and it turns out to be a BMW or Mercedes," he said.
"A single individual approached each one and shot and killed each one as they slept," Moore said, though he avoided use of the term "serial killer."
"The Los Angeles Police Department is employing all available resources to bring justice to these murder victims. I am thankful for our City partners who are working with us closely to ensure the safety of this vulnerable population as we pursue the criminal investigation," said Moore.
"I want to be very clear about what we're facing today: This is a killer who is preying on the unhoused," Mayor Bass said, adding that homeless people should not sleep alone.
"As we always do in the face of a challenge or crisis, our region is mobilizing to respond to this issue. We will work tirelessly to find the individual responsible, arrest them, and hold them accountable. I have met with our partners at the Los Angeles Homeless Services Authority, Housing Authority of the City of Los Angeles, and the Los Angeles Housing Department and we are moving immediately to get the word out to our unhoused neighbors in housing networks. Our message to our unhoused community is clear – try not to be alone tonight. We will do all we can to make shelter and services available. To the many Angelenos who have friends or family who are unhoused, please let them know the danger that exists. We must stay safe. We will work diligently to bring those responsible to justice," the Mayor said.
"To the person responsible: We will find you, we will catch you and you will be held accountable," Bass said.
"I commend the LAPD for creating a dedicated task force to uncover the identity of a potential serial killer preying on the most vulnerable in our community. I've assigned our Major Crimes Division, Bureau of Victim Services and our Bureau of Investigation to assist with these efforts. Today, we demonstrate our collective resolve and stand united in our pursuit of justice, unwavering against the darkness that preys on the most defenseless among us," said LA District Attorney George Gascón.
Related:
Anyone with information is urged to contact the Los Angeles Police Department's Robbery-Homicide Division, Homicide Special Section, at (213) 486-6890. During non-business hours or on weekends, calls should be directed to 1-877-LAPD-24-7 (1-877-527-3247).
Anyone wishing to remain anonymous should call the LA Regional Crime Stoppers at 1-800-222-TIPS (800-222-8477) or go directly to www.lacrimestoppers.org.
Lastly, tipsters may also download the "P3 Tips" mobile application and select the LA Regional Crime Stoppers as their local program.