Post Midterm notes: Drexel Heard, Kipp Mueller, Max Huskins & me
"Young people showed up to the polls and showed up to vote for important issues that pertain to all generations"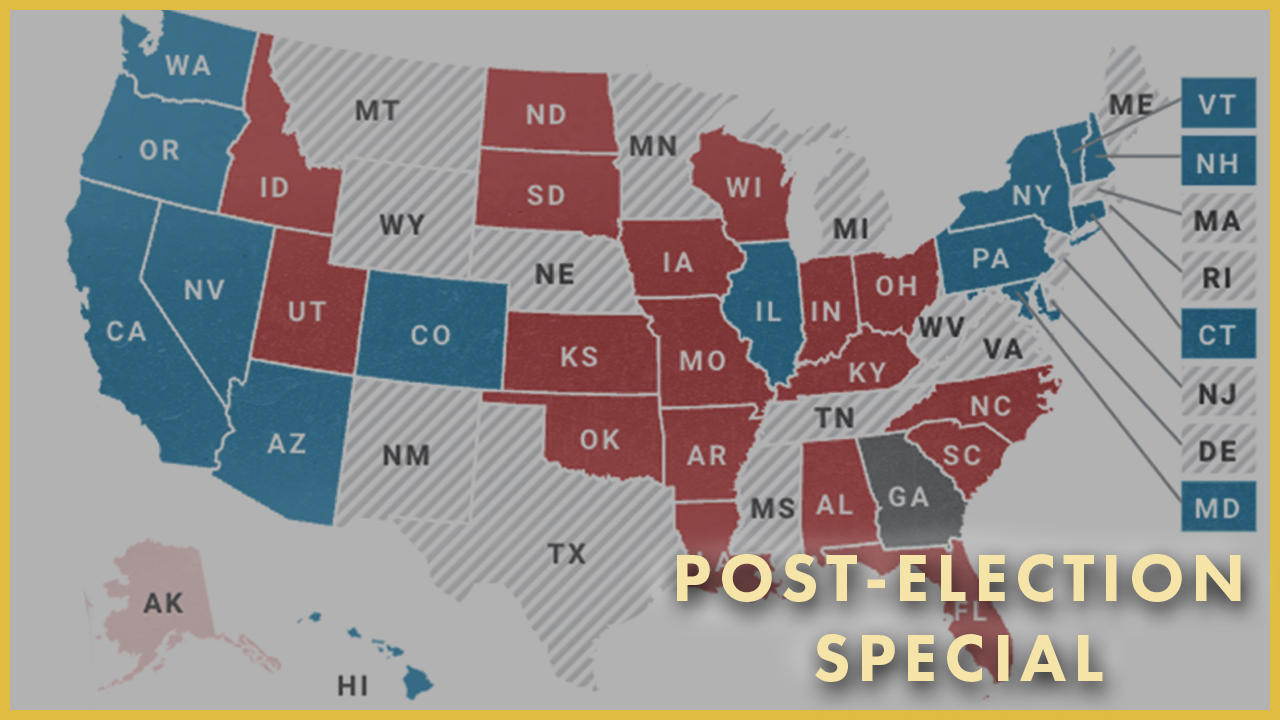 By Karen Ocamb | WEST HOLLYWOOD – I choked up Election Night. For months, every waking and sometimes dreaming moment not devoted to my job was consumed by the image of democracy slipping like water through my clenched fist.
The historical imperative of the midterm elections forecast a MAGA Republican tsunami victory akin to the tidal wave in Tea Leoni's "Deep Impact."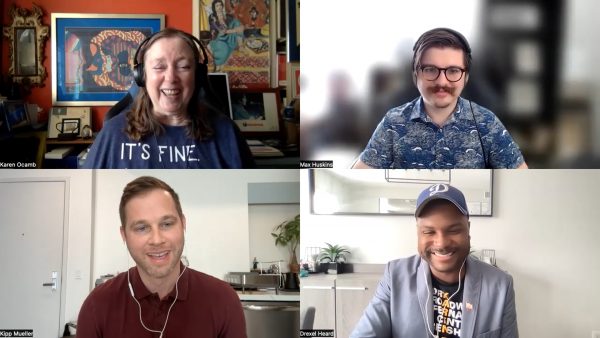 No matter the outcome, I knew we had to have knowledgeable experts to explain what it all means. I asked Drexel Heard, Black gay former executive director of the LA County Democratic Party who's now a Democratic political strategist, and Kipp Mueller, who ran for State Senate in the Santa Clarita Valley area alongside Christy Smith in her 2020 run for Congress, to share their insights with us after the dust settled a bit.
I met Kipp while working on SB 1149, the Public Right to Know Act, which was co-sponsored by Public Justice and Consumer Reports, shepherded by attorney and Legal Ethics Prof. Richard Zitrin, Kipp's mentor.
Little did I know that the dust settling over the midterms was choking MAGA Republicans and allowing me, Max, Drexel and Kipp to exhale, exhale, breath deeply, exhale and laugh. By the time we recorded our Zoom session, the Democrats looked likely to retain the Senate and maybe, maybe, if California broke right – retain the House. What the hell! HISTORY was being made in defiance of Trump cultism.
"My honest takeaway is that the GOP is utterly lost," Kipps says in our final episode. "My honest takeaway is that, despite all of the odds being in their favor, they've fumbled it. It's amazing to me. And I have some unsolicited advice for the GOP: first, banish Trump. He's a loser. He loses every time. He lost the popular vote in 2016 when he managed to win the Electoral College. And ever since then, he's lost horribly — every single time. And the fact that they don't see that on the wall blows my mind. He's a total loser.
"And the second," he continues, "is to start standing for things. To your point about what can we take from this (California Assembly) Speaker negotiation and work it into. Well, I have some conditions on that. I'm open to that with Republicans. But I have some conditions — start proposing solutions; stop being a party of bizarre fearmongering about litter boxes in school bathrooms. And because they're not going to survive the 21st century of being a party of 20th century lunatics, what do they even want? What do they stand for — other than tax cuts for the rich? We know who they don't like. We know who some of them hate. But what do they even want? I can't even answer that….
"They're just visionless bullies right now. And it's only going to get worse because they might eke out a slight majority in the House, and then they're going to have to kowtow to the likes of Marjorie Taylor Greene and Lauren Boebert and Trump. And they're going to lose horribly again. So my unsolicited advice to them is — become normal again."
Max opined "that, hopefully, the future is looking brighter than expected, at least from our perspective here, because of Millennial turnout and the Gen Z turnout was pretty damn strong. Young people showed up to the polls and showed up to vote for important issues that pertain to all generations."
Their most pressing issue, aside from student loans and climate change?
"Women's rights to bodily autonomy, for sure," Max says. "I think that was one of the drastic social problems that we're facing this time around, that people were motivated to go out and vote."
"Overturning Roe was a huge motivator for Democrats to come out, for independents to come out and vote," says Kipp. But (gay pollster) Nate Silver found that in the states where people felt like these rights were more protected, it less directly influenced turnout and people showing up."
I noted to Drexel that both Mark Gonzalez and Tony Hoang strongly advocated for Proposition One, which would codify reproductive rights in the California Constitution (it passed).
"I think a lot of folks pushed Prop One to make a national stance because as California goes, so goes the nation,' Drexel says. "So, if California is making the big push, it is going to be at the forefront of voters' minds. One of the things that I have said about not just Prop One is about our Democratic messaging on since Dobbs (the case the Supreme Court used to overturn Roe and abortion rights) has been making it an economic issue, not just a reproductive freedom issue…We cannot separate Roe v Wade from how it impacts the economy.
"Women are a huge portion of our workforce," he explains. "Obviously, reproductive freedom has a huge impact on how folks — how women — are impacted in the workforce, and not many other states have family policies like California. "I think that we box up choices. We forget how choices are impacted, not just, 'Hey, I'm not ready to be a parent because I'm not ready to be a parent.' But why are you not ready to be a parent? And that is, in a lot of cases, an economic issue," that impacts the trajectory of a single mother's life, such as going to college or work and paying for childcare.
These are just some of the issues we tossed around in our casual, free-flowing conversation about the midterms and what might happen next. My thanks to Drexel and Kipp for the smart fun.
But after we wrapped the interviews, Max mentioned an Oregon initiative that I knew nothing about – Measure 112, "a change to the state's constitution, stripping language that for more than a century has allowed for slavery and involuntary servitude as punishment for a crime," according to opb.org.
Wait – what? But here's the really big deal: as of Nov. 13, Measure 112 passed by 55.53% of the vote, compared to 44.47% opposed. Translation: 945,075 Oregonians voted to remove slavery language from state constitution — but 756,779 Oregonians voted to KEEP the slavery language!
"Removing language referencing slavery from the Oregon Constitution is a good thing and is long over due," Rep. Travis Nelson, D-Portland, who won election Tuesday as state's first Black, openly LGBTQIA+ lawmaker, told OPB. "It's a big number….That's troubling to me."
"This was a state that was meant to be a white utopia and was not welcoming to people who were not white," Nelson added. "Given the history of Oregon, the results that have come from Measure 112 are disappointing, but not incredibly surprising."
"We have conversations all the time about our Oregon values, and now we know that there's a segment of the population that values slavery being a form of punishment," Jennifer Parrish-Taylor, director of advocacy and public policy at the Urban League of Portland, which backed Measure 112, told OPB. "That's a hard conversation, but I think it's also reflective of the broader national conversation that we're seeing just in terms of this rise of white nationalism, of racial hatred that's happening, folks feeling further and further isolated and disconnected from each other."
Oregon Democratic Senator Jeff Merkley has introduced legislation that would addressed language in the U.S Constitution's 13th Amendment that has similar exceptions for slavery as a criminal punishment. "This horrific loophole in our Constitution is a moral abomination that launched the mass incarceration we see continuing to this day," Merkley said at a news conference. "[T]here should be no exceptions to a ban on slavery."
I know some folks in the Deep South still love their Civil War Confederate soldier monuments. But it never occurred to me that so many Northerners would find an excuse for any exception to an outright ban on slavery.
We have so much more work to do.
Deconstructing the 2022 Midterms | Post-Election Special:
Zbur hits the ground running: Appoints staff & introduces first bills
"I look forward to working with the community and all stakeholders as well as my colleagues and Governor Newsom"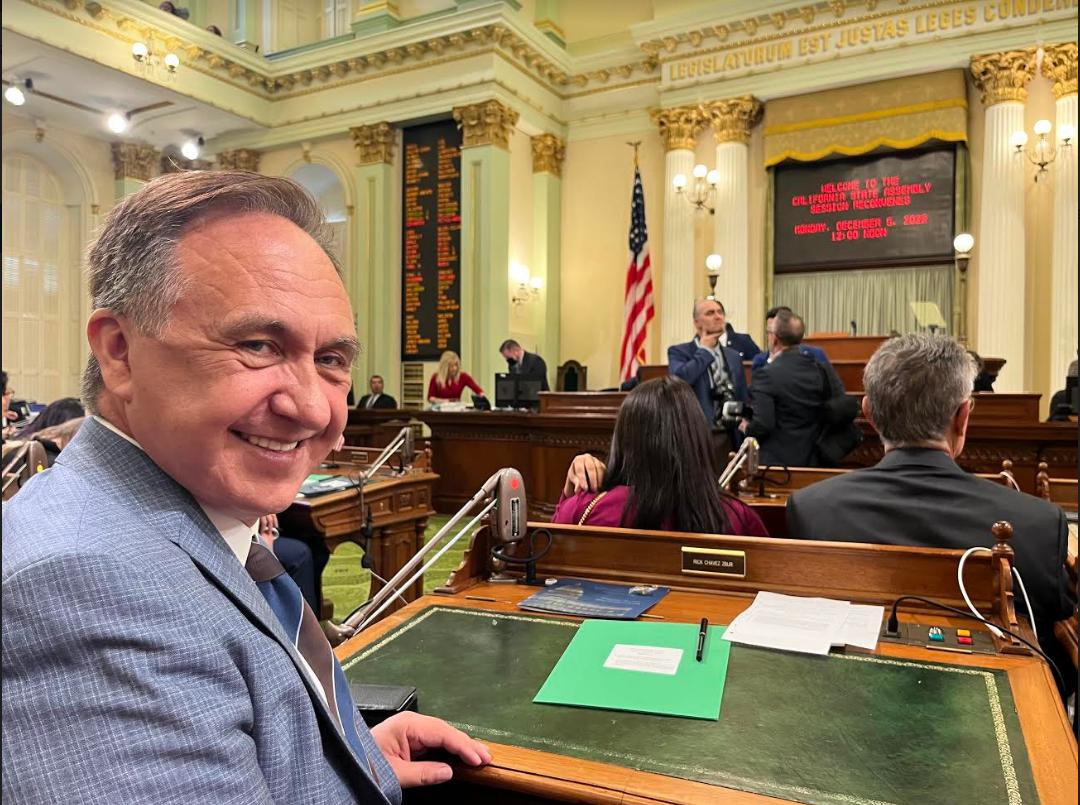 SACRAMENTO – Out Assemblyman Rick Zbur (D-51, West Los Angeles) along with the rest of the incoming freshmen California Assembly lawmakers was sworn in Monday at half past noon- then immediately announced the appointments of his key staff and then introduced his first two pieces of legislation.
Introducing his new staff that he has hired to serve the constituents of Assembly District 51 in his Capitol and District Offices Zbur said in an emailed statement to the Blade:
"These dedicated public servants have the knowledge and skills to deliver on my promise to provide top quality constituent services and legislative proposals for my district. Both of my offices are open and ready to serve on day one, with highly trained professionals who understand the district and the Capitol." 
Zbur's key legislative staff include:
Bob Hartnagel, Chief of Staff – Bob was Mark Leno's Chief of Staff in the State Senate for 8 years and in the State Assembly for 6 years, and Assemblymember Carole Migden's District Director for 3 years. Most recently he was Chief of Staff for Government Relations at the University of California's Office of the President for 5 years. He has a bachelors degree in Communication Studies & International Relations from Northwestern University.
Tami Martin, J.D., Legislative Director – Tami has a distinguished career fighting for civil rights as Legislative Director for Equality California (EQCA). She holds a bachelors degree in Government from Dartmouth College and both a law degree and a masters degree in Law and Government from American University Washington College of Law.

Jane Park, Ph.D., Senior Assistant – Dr. Park previously worked for Assembly Speaker pro Tempore Kevin Mullin where she leveraged her research experience to create groundbreaking new policy addressing climate change. She holds a bachelors degree in Biological Sciences from Wellesley College and a Doctorate in Integrative Genetics and Genomics from the University of California, Davis.

Alex Mehlbrech, Scheduler – Alex worked as a key member of Assemblymember Zbur's campaign team for almost three years, where he cultivated a deep understanding of the concerns and issues facing local residents. He holds a bachelors degree in Communication Studies from California State University, Long Beach.

Robert Oliver, District Director – Robert has worked as a field representative in the district offices of  U.S. Senator Dianne Feinstein and L.A. City Councilmember Paul Koretz. He also worked as a Community Liaison for the Jewish Federation of Greater Los Angeles. A graduate of UC Santa Barbara, he grew up in Los Angeles. He and several of his family members currently live in AD-51, where he developed a keen first-hand knowledge of the issues affecting constituents.
Zbur also noted that his office is currently accepting applications for a Field Representative in his District Office, which serves the cities and communities of Beverly Hills, East Hollywood, Hollywood, Hollywood Hills West, Santa Monica, West Hollywood, West Los Angeles, and Westwood Village. 
Editor's note: (Interested applicants can send a resume and cover letter to Robert Oliver at [email protected]. Diverse candidates are encouraged to apply.)
In his first actions as a legislator Zbur introduced AB 3, the California Offshore Wind Energy and Jobs Act, to facilitate and expedite offshore wind energy projects necessary to combat climate change while at the same time protecting the environment and assuring that thousands of high paying jobs remain in California.
AB 3 aims to accelerate the approval, implementation, and operation of offshore wind energy projects necessary to meet California's climate action goals and the transition to a clean energy economy. It will clarify the authority of California governmental agencies related to wind energy projects along the California Coast, require expedited procedures, and specify criteria for the selection of port and transmission alternatives related to offshore wind energy projects. The criteria will ensure that the environment and sensitive habitats and cultural resources are protected, community participation and comment is robust, that the maximum number of jobs related to offshore wind energy projects are created and remain in California, and that those jobs advance environmental justice and improve the lives of all Californians.
 
"We are decades behind in taking the steps necessary to protect our kids and our planet from the growing crisis of climate change," said Zbur. "If we do not expedite the approval, construction and operation of offshore wind energy projects along the California Coast, we will not meet our climate change goals. I am confident that we can build consensus to accelerate offshore wind, and at the same time protect our coast and sensitive habitats and assure that the thousands of high wage jobs are created and remain in California. California has the opportunity to demonstrate that bold climate action is the economic engine that can power a robust and socially just economy," he said.
 He also introduced AB 5, the Safe and Supportive Schools Act, which will assure that teachers and school staff are better equipped to support LGBTQ+ and all students.
AB 5, the Safe and Supportive Schools Act, will help equip teachers and school staff with the tools and training they need to support LGBTQ+ students and make California schools safer and more supportive for all students, teachers, and school staff. 
The bill will specify a timeline for implementation by all California schools of LGBTQ+ cultural competency training for teachers and certificated staff currently under development by the California Department of Education.
This is the result of a budget proposal advanced by Equality California and Superintendent of Public Instruction Tony Thurmond and approved in 2021 by the Legislature and Governor Newsom in AB 130 and SB 129. AB 5 is sponsored by Equality California.
 
"Every student deserves a safe and supportive learning environment," said the Assemblymember.
"Improving our schools is a key part of the strategy we need to reduce the high dropout rates that lead to a cycle of homelessness, poverty and health & wellbeing disparities experienced by the LGBTQ+ community. Our teachers and school staff want to support their students, and this bill will better equip them to help LGBTQ+ and all students reach their highest potential," he added.
 
"These bills are among my top priorities as I honor the trust that the people of Assembly District 51 placed in me to improve the lives of all Californians and tackle our toughest challenges. I look forward to working with the community and all stakeholders as well as my colleagues and Governor Newsom on these proposals and many others in the months ahead," Zbur noted.