Contagion: Life in the Time of the Coronavirus
(Editor's note: The Los Angeles Press Club recently asked journalists to submit stories about their experience covering the coronavirus pandemic. It was a contest and I'm honored to have come in as a runner-up. Here is that essay – Karen Ocamb)
COVID-19 is new, contagious, and fast. Three months ago, the world screamed: "Be afraid of everything — the air, surfaces, people." As of May 1, the W.H.O. reports nearly 240,000 deaths worldwide, deaths that many believe could have been prevented.
I've been here before. In the early 1980s, as an unknown virus killed homosexual men in New York City and California, the Reagan administration expressed no alarm that the HTLV-III virus was a communicable disease. In fact, White House press secretary Larry Speakes repeatedly joked or shrugged off AIDS in briefings, as he did here in 1984:
"Q: An estimated 300,000 people have been exposed to AIDS, which can be transmitted through saliva. Will the President, as Commander-in-Chief, take steps to protect Armed Forces food and medical services from AIDS patients or those who run the risk of spreading AIDS in the same manner that they forbid typhoid fever people from being involved in the health or food services.

SPEAKES: I don't know.

Q: Could you—Is the President concerned about this subject, Larry—

SPEAKES: I haven't heard him express—

Q: —that seems to have evoked so much jocular—

SPEAKES:—concern."
My last job in mainstream journalism was producing coverage of the 1984 Olympics for CBS News affiliates out of TV City. I wanted to be a playwright so I joined an acting class to see what actors would do with my words. I also joined a coalition of renters, gays and seniors in the movement for West Hollywood cityhood.
Suddenly, my gay friends started disappearing at 12 Step meetings or they showed up skinny, with purple liaisons, terrified and humiliated at no longer being hunky or able to control their bodily functions.
Stephen Pender was my first AIDS death in 1986.* He was a popular actor/writer whose family deserted him out of shame. Many friends deserted him, too — he was a mirror of what they'd become. I was freelancing, I liked him and I refused to let him die alone.
But I was afraid. We still didn't definitively know how the disease was spread. Stephen wasn't contagious – but what if the virus in his coma sweat got into the cuts around my cuticles? Could I catch it from holding his hand? It was a choice I had to make. I chose love.
Luckily, Stephen's insurance landed him in the Betty Ford wing of Cedars Sinai where the masked and gloved nurses were much kinder than the VA and L.A. County Hospital nurses were to Johnny Pipken, who starved when food was left outside the room or who used him as a pincushion to train unskilled nursing students.
I was furious. I told him I was going to complain, maybe go to my friends in the press. "NO!" They'd punish him and withhold his pain medication. It had happened before. It wasn't just Stockholm Syndrome. He couldn't bear the pain of AIDS slowly eating him alive.
I had a mini-breakdown, distraught over my powerlessness, at not being Jesus and being able to lay hands on him and cure him.
When New York City ER Dr. Lorna Breen died by suicide after hours and hours and hours of trying but failing to save the lives of so many coronavirus patients, my soul sank. I've known a bit of that abject powerlessness. And I've also reported on the bravery of those courageous frontline doctors and nurses and paramedics whose calling sent them into the unknown world of AIDS.
I got back into journalism because of AIDS. Being a care provider was not enough. I needed to use whatever skills I had to serve my people, who were dying in droves. I reported on grassroots and policy fights, on ACT UP/LA, on the fear, the insistence on ignorance, the confrontations, the miracles and the deaths. I stopped counting in 1990 after 150 friends had died.
By the end of 2018, UNAIDS reports, between 23.6 million–43.8 million people died from AIDS-related illnesses since the start of the epidemic — when the U.S. government laughed and ignored the scientists.
Today, the government encourages free HIV testing because someone could be asymptomatic and spread the disease. Today, Trump lies about COVID-19 testing. What a long, strange trip it's been.
It is through these eyes that I bear witness and share what I discover. Nursing homes, jails and meat packing facilities are the new homosexuals in this highly contagious pandemic. Their risks of infection are noted, but they are expendable, given the cost of prevention.
Today, I'm furloughed from the Los Angeles Blade** but I continue to volunteer as news editor and reporter because LGBTQ people are being erased. The Trump administration is blatantly eviscerating LGBTQ rights and the federal, state, and county governments are benignly not collecting LGBTQ healthcare data, despite numerous pleas from LGBTQ officials and organizations providing information and data about the high risk for infection for this national intersectional LGBTQ minority demographic. Apparently, it's too hard, though, unlike the early 1980s, government officials do express their "concern."
Some mainstream media outlets report on LGBTQ deaths. But for the most part, it's up to the LGBTQ press to "advocate" for attention and action.
Meanwhile there is another contagion spreading across the land – the sharing of love and common humanity.
Clapping for the heroes is a balm to momentarily soothe the trauma of governmental cruelty and incompetence and the trauma for those of us who've been in places like this before. It is a privilege to be an eyewitness reporter during this time.
This is what I also know: as a journalist, I am an "essential" worker. But as an LGBTQ person, after protesting for civil rights and against the Vietnam War, being on the CBS Network News Assignment Desk during Watergate, reporting on AIDS and marriage equality — if I catch COVID-19, I may get a few claps from friends but I will officially die as a second-class citizen in America.
On Tuesday, May 26, I'm participating in a Zoom panel discussion about AIDS and COVID-19 which will be streamed at a later time. The panel was organized by West Hollywood City Councilmember John Duran. Here's how he described the panel on his Facebook page:
On this Tuesday, May 26, 2020 the City of West Hollywood is recording a conversation between sage and seasoned warriors who led during the AIDS epidemic – about the similarities (and differences) between the epidemic in the 80's and COVID19. Who's on the panel?

Dr. Michael Gottlieb – physician and co discoverer of the HIV virus. Diane Abbitt– first co chair of AIDS Project Los Angeles and political leader from MECLA. Rabbi Denise Eger – clergy member and spiritual leader from Temple Kol Ami. Phill Wilson – founder of the Black AIDS Institute, activist and hospice creator. David Kessler – expert on grief, founder of Project Angel Food and founder of Progressive Nursing Services. Karen Ocamb – LGBT journalist who has covered both epidemics. And John Jude Duran – wise guy, politician and co chair of LIFE AIDS Lobby.
*Correcting the date of Stephen Pender's death to 1986. 
**The Los Angeles and Washington Blades luckily received a PPP loan so I'm back on staff for right now.
Photo of "The Plague Year" via the History News Network.
$48 million earmarked for HRSA centers in effort to beat HIV/AIDS
"Community health centers are often a key point of entry to HIV prevention and treatment services, especially for underserved populations"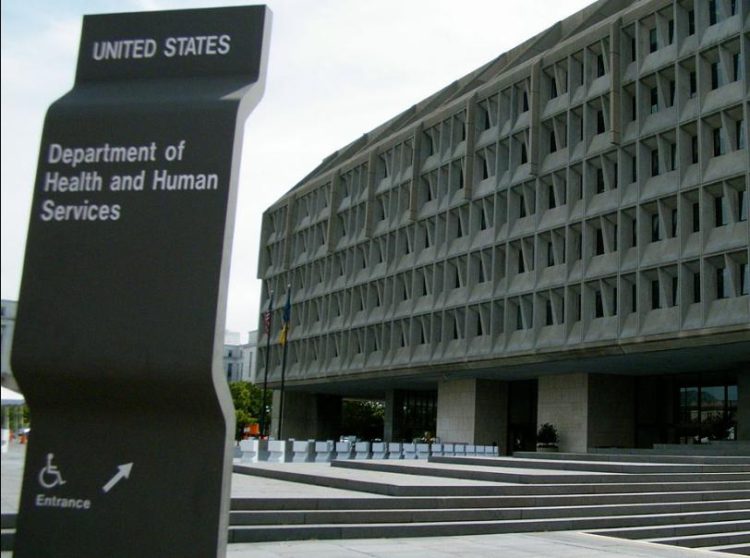 WASHINGTON – The Biden administration has awarded more than $48 million in allocations earmarked to medical centers under Health Resources & Services Administration in localities with high incidents of HIV infection as part of the initiative to beat the disease.
Xavier Becerra, U. S. Secretary of Health and Human Services, in a statement said that the contributions are key component of the initiative, which is called "Ending the HIV Epidemic in the U.S." and seeks to reduce new infections by 90 percent by 2030.
"HHS-supported community health centers are often a key point of entry to HIV prevention and treatment services, especially for underserved populations," Becerra said. "I am proud of the role they play in providing critical services to 1.2 million Americans living with HIV. Today's awards will ensure equitable access to services free from stigma and discrimination, while advancing the Biden-Harris administration's efforts to ending the HIV/AIDS epidemic by 2025."
The $48 million in government spending allocations went to HRSA centers 71 HRSA-supported health centers across 26 states, Puerto Rico and D.C. — areas identified with the highest rates of HIV infections — to expand HIV prevention and treatment services, including access to pre-exposure prophylaxis (PrEP) as well as outreach and care coordination, according to HHS.
The Ending the HIV Epidemic was set up under the previous administration, which made PrEP a generic drug after an accelerated effort and set a goal of beating HIV by 2030. Biden has continued the project, after campaigning on beating HIV a full five years earlier in 2025. Observers, however, are skeptical he can meet that goal.
Diana Espinosa, acting administrator for the Health Resources and Services Administration, (HRSA) said in a statement the $48 million will go a long way in reaching goals to beat HIV/AIDS.
"We know our Health Center Program award recipients are well-positioned to advance the Ending the HIV Epidemic in the U.S. initiative, with a particular focus on facilitating access to PrEP, because of their integrated service delivery model," Espinosa said. "By integrating HIV services into primary care, and providing essential enabling services like language access or case management, HRSA-supported health centers increase access to care and improve health outcomes for patients living with HIV."
Surviving Voices, "Substance Users, the Recovery Community & AIDS
The Surviving Voices storytelling initiative is being recognized for its powerful work in helping tell the story of AIDS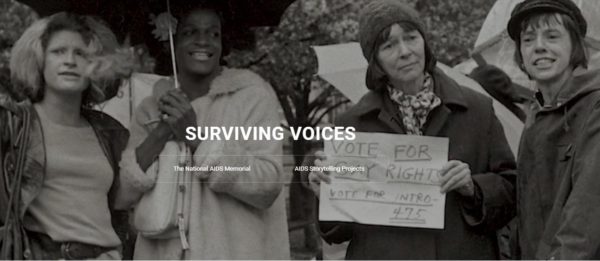 SAN FRANCISCO – The National AIDS Memorial Surviving Voices storytelling initiative is being recognized for its powerful work in helping tell the story of AIDS through the voices of survivors of the pandemic, now in its 40th year.
More than 700,000 U.S. lives have been lost since the first cases of AIDS were first reported in 1981. Today, more than 1.2 million people are living with HIV, with a disproportionate impact in communities of color and in southern U.S. states.
The Memorial has officially released its most recent mini-documentary, "Substance Users, the Recovery Community & AIDS" following exclusive screenings at two LGBTQ+ film festivals – Frameline45 and SF Queer Film Fest 2021. The mini-documentary, along with deep dive personal interview segments with survivors and advocates, can be viewed on the Memorial's website at www.aidsmemorial.org.
"The National AIDS Memorial is honored to have our Surviving Voices mini-documentary featured at these influential film festivals," said Chief Executive John Cunningham. "It speaks to the important work our organization is doing to share these powerful personal stories of hope, resilience and the journey of survivors around the issue of HIV/AIDS and addiction in an authentic and powerful way."
"Substance Users, the Recovery Community & AIDS" focuses the camera on the unique challenges of HIV/AIDS faced by this community. Through personal stories of survival, the film powerfully captures the journey of AIDS advocates and those of individual survivors living with HIV/AIDS who have struggled simultaneously with the disease of addiction, in raw, honest and forthright conversations. It depicts their individual strength, power, hope and resilience, the importance of community, spirit, self-respect, and the will to live with dignity and pride. It also shows their vulnerabilities, the shame, denial, stigma, and hopelessness they have experienced.
As Queer Chaplain Bonnie Violet Quintana shares, "I can be as I am. Me getting HIV. Me being in recovery – all of that is a big part of Me."
The National AIDS Memorial's Surviving Voices mini-documentaries are produced and directed by Jörg Fockele and funded through a grant by Chevron, a long-standing partner of the National AIDS Memorial. Community partners include the San Francisco AIDS Foundation, The Elizabeth Taylor 50-Plus Network, Stonewall Project and the Castro Country Club.
"We believe in the power of storytelling and the lessons it can teach current and future generations," said Huma Abbasi, General Manager, Health & Medical at Chevron. "Our long-time support for Surviving Voices is part of our commitment to sharing the very human experiences that have shaped 40 years of the AIDS epidemic. At Chevron, our success is tied to the progress and prosperity of the communities where we operate. In line with the U.N. Sustainable Development Goals, we believe that healthy, educated communities are critical to that success."
Surviving Voices is a program of the National AIDS Memorial created to ensure the myriad stories and lessons of the epidemic are captured, curated, and retained for current and future generations. "Substance Users, the Recovery Community & AIDS" is the sixth film produced in this multi-year oral history initiative, which also includes "The Transgender Community & AIDS," "The A&PI Community & AIDS," "Women & AIDS," "The National Hemophilia Community & AIDS," and "The San Francisco Leather Community & AIDS."
"I hope that these mini-documentaries will be as inspiring for current and future generations confronting their own challenges as they were for us when we filmed them," said Fockele.
Learn more about the Surviving Voices, the National AIDS Memorial, its mission, programs and how to provide support at www.aidsmemorial.org.
Surviving Voices Mini-Documentary: Substance Users, Recovery Community and AIDS:
Governor Newsom signs HIV & Aging Act authored by Sen. John Laird
Sponsors of SB 258 include Equality California, AIDS Project Los Angeles (APLA) Health, Services & Advocacy for GLBT Elders (SAGE)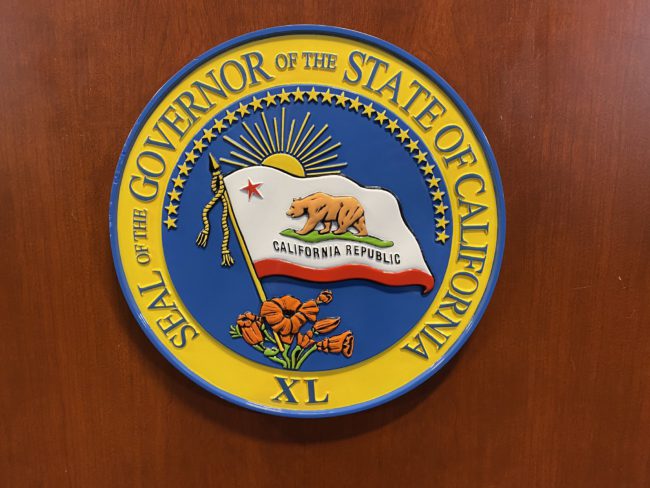 SACRAMENTO – On Friday Governor Gavin Newsom announced the signing of Senate Bill 258, the HIV & Aging Act, authored by Senator John Laird (D – Santa Cruz). Senate Bill 258 will ensure HIV+ seniors are included in the definition of "greatest social need".
"When I was the Santa Cruz AIDS Agency Director in the 1980's, it was our dream to have people living with HIV live into old age," said Senator Laird. "To be very clear, this group was not supposed to age. Governor Newsom signing the HIV & Aging Act is a historic moment for the LGBTQ community, and all those who have been affected by the HIV crisis."
With the recent advancements in HIV treatment, people with HIV can keep the virus suppressed and live long and healthy lives. For this reason, the number of HIV positive older people is increasing. According to a 2018 California HIV Surveillance Report published by the California Department of Public Health, over half of the people living with the virus in California are now aged 50 years or older. This same report shows that 15 percent of newly diagnosed patients were age 50 and older in that same year.
Sponsors of SB 258 include Equality California, AIDS Project Los Angeles (APLA) Health, Services & Advocacy for GLBT Elders (SAGE), and the Los Angeles LGBT Center.

Equality California Legislative Director Tami A. Martin notes, "After surviving the darkest days of the AIDS epidemic, many Californians living with HIV are now over the age of 50, but in dire need of support. Thanks to Governor Newsom, Senator Laird and HIV advocates, the Golden State will now make sure that our elders living with HIV have access to food assistance, job training, transportation or any other vital services. We applaud Governor Gavin Newsom for signing the HIV & Aging Act into law, making California just the second state to ensure older Californians living with HIV don't just continue to survive, but thrive."
"Thanks to effective treatments, people with HIV are living longer than we could have ever imagined just a few decades ago and now a majority of people with HIV in California are over 50 years old. Unfortunately, our current health and social service systems are not yet prepared to address the unique needs of this population," APLA Health Chief Executive Officer Craig E. Thompson said adding; "Many older people with HIV are long term survivors of the AIDS epidemic. They have lost countless loved ones and entire networks of social support. They also continue to face discrimination and alarming levels of stigma. We thank Senator Laird for his leadership on this historic bill to ensure that people aging with HIV have the resources and support they need to thrive and age with dignity."
"We must ensure that LGBTQ seniors have the affirming care and support so they can age in peace with dignity," stated Laird. "It's incumbent upon us to not force individuals back into the closet for them to access adequate care. Once again, I'd like to applaud the Governor for his continued support of the LBGTQ community and to my colleagues for making this a priority bill."
The HIV & Aging Act received unanimous bipartisan support through both chambers of the Legislature and is a legislative priority for the California Legislative LGBTQ Caucus.
Senate Bill 258 will go into effect January 1, 2022.