EQCA filling LGBTQ COVID-19 resource need, echoing early days of AIDS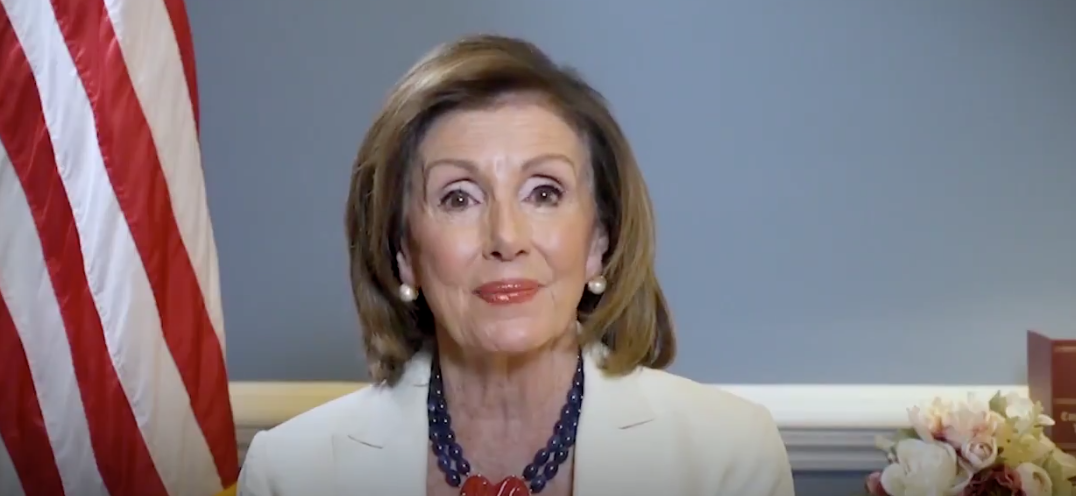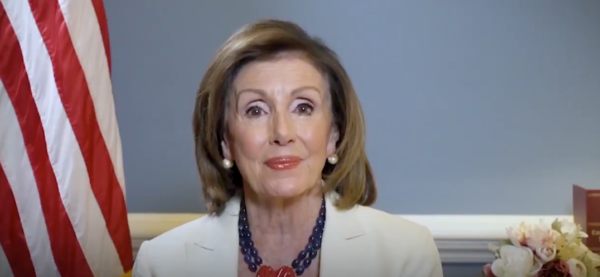 House Speaker Nancy Pelosi on Twitter May 17, delivering commencement address to Smith college
The coronavirus pandemic has upended normality and the once seemingly inevitable full equality for LGBTQ people. One year ago, on May 17, the US House of Representatives passed the historic Equality Act, legislation that would amend the Civil Rights Act of 1964 to include sexual orientation and gender identity. But Republican Senate Majority Leader Mitch McConnell refuses to bring the nondiscrimination legislation up for a vote, leaving LGBTQ equality dangling as the Trump administration meticulously strips away hard-won rights and the conservative-dominant U.S. Supreme Court is poised to rule on whether federal job protections for LGBTQ people under Title VII are constitutional.
If the Court strikes down those protections, federal employees and workers in 28 states without LGBTQ employment nondiscrimination laws —  including essential first responders and healthcare workers — could be quietly, individually, unceremoniously fired, adding to the burgeoning roster of the unemployed, which in April hit 14.7%, the highest rate since the Great Depression. What will happen to LGBTQ people in states with nondiscrimination laws?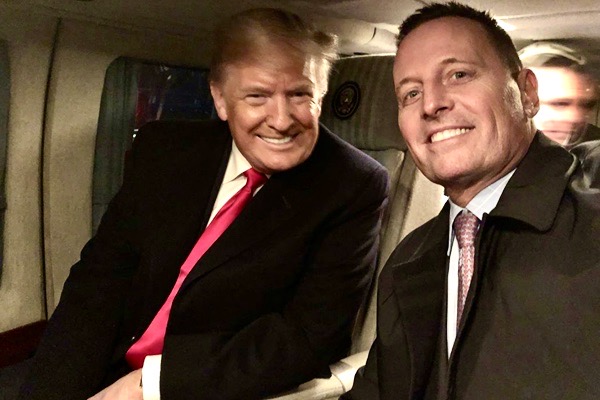 But even if by some miracle the Equality Act makes it to the Oval Office, it may not feel the flare of President Trump's special sharpie since he opposes the legislation, despite his love affair with former Fox contributor Ric Grenell, the gay Ambassador to Germany.
House Speaker Nancy Pelosi didn't let the anniversary of the Equality Act pass unnoticed, however. Last year, she wore a rainbow wristband as she orchestrated the 236-173 bipartisan vote, invoking both the Founding Fathers and the 50th anniversary of the Stonewall riots on the House floor. This year, her passion for LGBTQ equality was laced with tempered rage.
"This year, the ongoing challenge posed by the unprecedented coronavirus pandemic reaffirms our urgent responsibility to reject the violence, bigotry and hate that weaken and divide our communities," Pelosi said, in part. "For LGBTQ individuals at home and around the world who are persecuted because of who they are or whom they love, we must speak out and demand action.  We cannot stay silent while the Trump Administration's callous, anti-LGBTQ agenda continues to dismantle decades of hard-won progress by stripping LGBTQ Americans of their rights and their dignity.  And we cannot stand by while the Administration abandons our global leadership in the fight against anti-LGBTQ violence and discrimination."
Powerful words that comfort and inspire, hang in the air, then vanish. Today, like the beginning of the AIDS crisis three decades ago, LGBTQ people are disappearing, identities erased by government neglect, the weight of bureaucracy, and the lack of action, despite good intentions.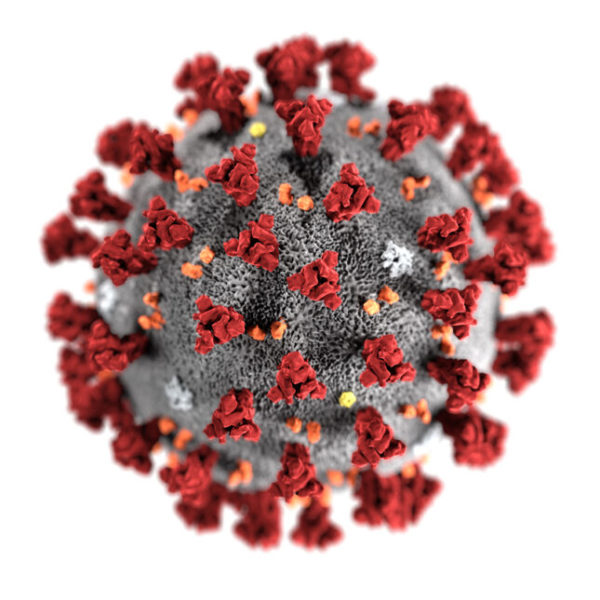 On May 19, there were 1.56 million confirmed cases of COVID-19 in the United states, with 92,258 deaths. The government collected data on gender, age, race and ethnicity – but how many of these human beings were LGBTQ?
On the afternoon of May 19, the state of California reported a total of 81,795 cases of coronavirus, with 3,334 deaths. California has the largest LGBTQ population in the country so how many of these people are LGBTQ?
On the afternoon of May 19, the Los Angeles County Department of Public Health identified 39,573 positive cases of COVID-19, with a total of 1,913 deaths, noting that 92 percent of the people who died had underlying health conditions.
"An interactive dashboard is available that provides an overview on COVID-19 testing, cases and deaths along with maps and graphs showing testing, cases and death data by community poverty level, age, sex and race/ethnicity," says a Public Health press release promoting their website, www.publichealth.lacounty.gov. Sexual orientation and gender identity are not included.
For LGBTQ people who survived the AIDS crisis, the pain of this erasure evokes a "safer-at-home" primal scream.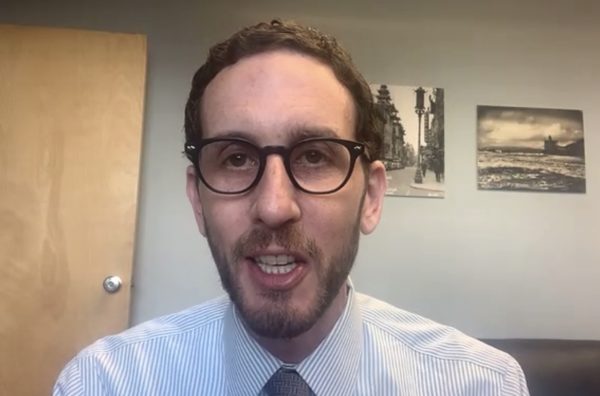 "[E]ssentially no data is being collected in California or elsewhere about COVID-19 impacts on the LGBT community on infection rates, on hospitalization rates, on death rates — that data simply isn't being collected," said out State Sen. Scott Wiener on a Zoom news conference May 13 before testifying before the California Senate Health Committee on his LGBTQ data collection bill, SB 932. "It is appalling that we have the ability to collect the data and it's simply — it's an afterthought. And that is, unfortunately, the history of the LGBTQ community where we have to fight against invisibility all the time, we have to fight to be counted."
Equality California Executive Director Rick Chavez Zbur was pained to say that "the fight before us just about collecting this data reminds me more of the 1980s than I want to admit. For our community to once again be erased and ignored, to have our government look the other way as our community dies nearly four decades later, it's just appalling, it's unacceptable."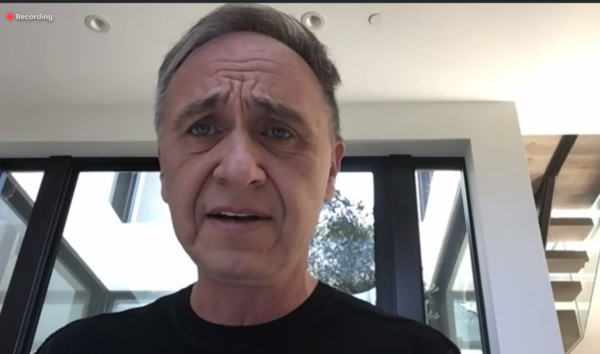 The difference between the 1980s and now though, Zbur said, was that today the LGBTQ community has openly LGBTQ leaders and allies working to correct the dire inequality the COVID-19 pandemic has exposed.
But it doesn't feel that way.
There was plenty of time to kick existing LGBTQ health and death data laws into gear, tailoring unique messages, mentioning the LGBTQ community as one of the minority groups at greater risk for infection and inviting help to test and track LGBTQ COVID-19 cases.
"This new virus represents a tremendous public health threat," Dr. Nancy Messonnier, director of the National Center for Immunization and Respiratory Diseases, told reporters on a telephonic news briefing Tuesday, Feb.25, when the Los Angeles Blade first starting covering the COVID-19 crisis.
"Ultimately we expect we will see community spread in this country," she said. "It's not a question of if this will happen but when this will happen and how many people in this country will have severe illnesses ….We are asking the American public to prepare for the expectation that this might be bad."
At a Feb. 27 news conference, California Gov. Gavin Newsom said there was no coronavirus emergency in the state but 33 people tested positive, most quarantined travelers on the Diamond Princess cruise ship, adding that following protocol, California was monitoring more than 8,4000 people who flew from Asia to California.
Meanwhile, a woman from Solano County tested positive for COVID-19 on March 1, appearing to be the first US case for which there was no known source for the illness. But at a Newsom news conference, California Health and Human Services Secretary Mark Ghaly noted that the woman had been sick in the community well before she was hospitalized. Contact tracing revealed that two Los Rios Community College District college students, working as medical professionals, had come in contact with her and were being isolated and "treated" in Sacramento County. Additionally, three UC Davis roommates were under 14-day isolation "out of an abundance of caution" after one showed mild symptoms, according to the Los Angeles Times.
And then there was the whistleblower who revealed that HHS "sent more than a dozen workers to receive the first Americans evacuated from Wuhan, China, the epicenter of the coronavirus outbreak, without proper training for infection control or appropriate protective gear," the Washington Post reported. "The workers did not show symptoms of infection and were not tested for the virus, according to lawyers for the whistleblower. Out Rep. Mark Takano was furious when those evacuees were sent to March Air Force Base in Southern California.
Three months ago, HHS, the CDC, the State of California, and LA Public Health knew there was a strong likelihood that community spread of COVID-19 would be bad but didn't gear up to protect first responders, healthcare workers or the public. Nor did they extend collection of demographic data needed to track outbreaks beyond gender and age when West Hollywood, LA and California declared a health emergency.
LGBTQ people were good citizens, responsibly taking part in the greater mitigation effort when officials ordered large gatherings to be cancelled  and businesses closed.
On March 11, an open letter from more than 100 organizations specifying how COVID-19 could impact LGBTQ communities was distributed to the media, healthcare workers and public officials. It outlined how COVID-19 "may pose an increased risk to the LGBTQ+ population" with vulnerabilities and underlying medical conditions and laid out "specific steps to minimize any disparity." For instance: 37% of LGBTQ adults smoke every day compared to 27% of non-LGBTQ people; 21% of LGBTQ people have asthma, compared to 14% of non-LGBTQ people.
"[W]e need to make sure the most vulnerable among us are not forgotten. Our smoking rates alone make us extremely vulnerable and our access to care barriers only make a bad situation worse." noted Dr. Scout, the Deputy Director for the National LGBT Cancer Network, "This letter outlines simple steps to ensure no population is further stigmatized by a virus."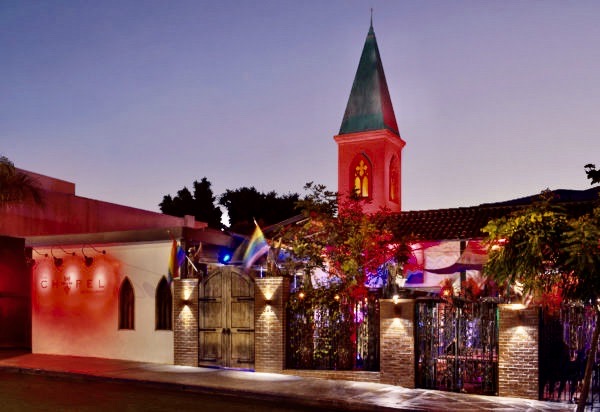 The LGBTQ community responded. "The situation with COVID-19 is changing quickly. I don't know whether we will be closed for a few days, a few weeks or even longer. Until our public health officials can assure us that it is safe, we will remain closed," David Cooley wrote in a March 16 Facebook post announcing he was shutting down The Abbey in West Hollywood. "I am saddened that it has come to this. If staying open caused the pandemic to spread more quickly, I would be inconsolable. I know this crisis will pass. When it does, we will all celebrate together."
Meanwhile, Trump began a pattern of lies and magical thinking. "It's going to disappear," Trump assured the world on March 17, having previously declared the coronavirus was "well under control" in this country.
The LGBTQ nonprofit safety net started to fray, but they bucked up to behave responsibly, as well. The LA LGBT Center said they were starting tele-health contacts, protecting seniors, homeless youth and staff from COVID-19; Project Angel Food issued a dire call for volunteers and the [email protected] Coalition closed but still provided food and sought shelter for clients.
Accustomed to equality in Southern California, LGBTQ people felt part of the larger community response. In a March 16 phone interview, LA Mayor Eric Garcetti recalled the community's historic experience with the AIDS crisis.
"This community has been through tougher days than this and the most important thing is to not only be resilient but to be calm," Garcetti told the LA Blade. "The LGBTQ community — which has seen what spread can do to a community and how devastating it can be — can really be the leaders of influencing in our workplaces, with our families and with others."
The LGBTQ and HIV/AIDS communities did their part. The Los Angeles County Commission on HIV  released an Interim Guidance for healthcare providers and persons living with HIV and underscoring the statewide and local "Safer At Home" orders. And nonprofit leaders such Jeffrey King, founder and executive director of In The Meantime Men, found ways to address issues no one else was discussing.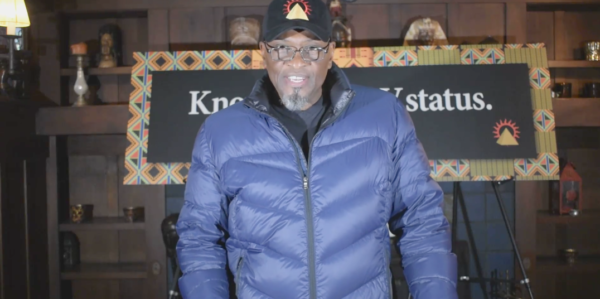 "The coronavirus has us all making major adjustments in our lives," King said in a video posted on his Facebook page. "I want to encourage you to stay connected, and to consider your risk. Many of us are still engaging in sex. Our sex clubs and gay-specific social venues are closing now. Our social dating apps, however, are in full effect. Again – I want you to consider your risk and to act responsibly."
But LGBTQ people started disappearing and dying, including icons such as playwright Terrence McNally.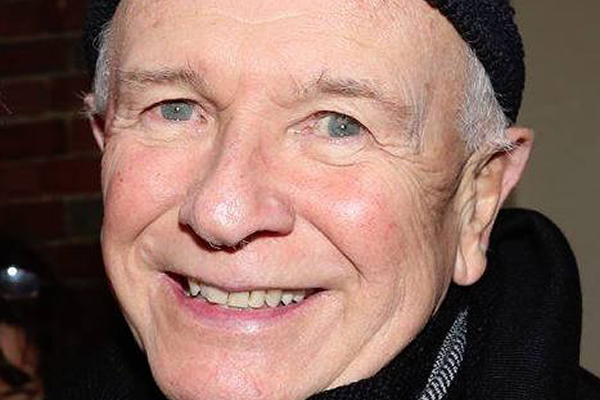 Then, towards the end of March came the surge. Frontline community clinics and health centers that faced a shortage of test kits and medical supplies pleaded for help. Jim Mangia, Chief Executive of St. John's Well Child and Family Center, one of the few LA-area clinics that serve transgender clients of color, told reporters on a March 24 conference call that the situation was dire. The week before, 879 patients "were required to be placed in triage tents to isolate them from other patients," the LA Times reported. No data on how many clients were transgender.
"Public health officials across California report that the number of COVID-19 patients in intensive care units (ICU) doubled overnight. As of 2 pm. Saturday, the state now has 4,643 confirmed cases and 101 deaths, a spokesperson for the California Department of Public Health (CDPH) told the Los Angeles Blade Saturday afternoon, adding that approximately 89,600 tests had been conducted as of March 27," the LA Blade reported. Newsom was bracing for a possible torrent of new infections with testing increasingly becoming an issue.
"There's as much as ten times as many cases of coronavirus infection than is being reported," a medical worker at the Cedars-Sinai Medical Center told the Blade. "I think that the death count is very likely much higher, because the criteria for testing is so strict. So, we don't really know the actual infection rate or mortality rate is currently."
But no one was talking to the LGBTQ community. Finally, attorney and West Hollywood City Councilmember John Duran started posting daily updates on his personal Facebook page — including one with a frank discussion about having sex in a pandemic.
On April 4, the LA Blade posted a number of essential LGBTQ services, including The Trevor Project which said its crisis contact volume spiked at nearly twice normal volume, especially as COVID-19 forced LGBTQ young people to return to or remain in unsupportive or abusive environments. (The Trevor Project's TrevorLifeline 24/7 can be reached at 1-866-488-7386, via chat at TheTrevorProject.org/Help or by texting 678-678.)
That was also the day the LA Blade finally got through during Newsom's regular news conferences and asked if the newly announced website (covid19supplies.ca.gov) met the specific health and economic needs of LGBTQ Californians, especially those living with HIV and LGBTQI+ residents solely dependent on the gig economy.
"Yeah, from across the spectrum from addressing homeless youth — particularly in LA County. So, the answer is 'yes' — from an LGBTQ perspective but also from a geographical perspective. And from an age perspective as it relates to finding more federal resources for housing opportunities for LGBTQ youth and adults. Look, I come from San Francisco, 5th generation, it's a point of deep pride when we talk in terms of cultural competency, neighborhood by neighborhood," Newsom said. "The history of the HIV epidemic searing the consciousness of our health care delivery focus — again a bottom-up focus, and yeah, of course that extended to Dr. Fauci, who is very familiar to the folks in San Francisco and within the LGBTQ community as being one of our heroes decades ago, in terms of how he met that moment and he spoke truth in that moment. So, the answer is absolutely 'yes' — point of pride for me as a former mayor of San Francisco, who's deeply attached to the needs and desires and aspirations and the health of our LGBTQ community."
"We are always grateful for Governor Newsom's leadership, but perhaps never more than during this public health crisis. Governor Newsom has been a lifelong pro-equality champion and we know he and his team are prioritizing our LGBTQ+ community — and the diverse communities to which we belong — and will identify and implement specific solutions to meet the unique challenges we face," Equality California's Zbur wrote in an email to the LA Blade. "We look forward to working closely with the governor in the coming weeks and months to provide health and healing for LGBTQ+ and all Californians."
But while public acknowledgements were appreciated, they were brief and unsustained. LA County and LA City news conferences never even mentioned the LGBTQ community when other minority groups or issues about access to care were highlighted. The LA Blade called out the disparities on April 14 noting that for all the attention of a slew of populations at high risk for contagion, LGBTQs were not included, nor was data being collected.
The LA Blade was not alone. On April 21, GLMA Health Professionals Advancing LGBTQ Equality issued a second open letter signed by more than 170 organizations calling for action "to protect LGBTQ patients from discrimination and to include sexual orientation and gender identity in data collection efforts related to the pandemic," as well as the economic harm to LGBTQ communities.
By May 12, Newsom told the LA Blade that he and Dr. Sonia Angell were working with Sen. Wiener on the data collection bill – but he did not commit to signing an emergency executive order to demand that local providers and county health departments start collecting LGBTQ data that is being lost with every passing minute.
"I don't think that there are any disagreements that this needs to happen," Wiener said during the Zoom news conference. "Obviously, the Governor and current Public Health are drinking water from a fire hose right now, and so we will continue to work with them to make sure that this happens and that it's prioritized."
However, Wiener added, "I would love for the Governor to issue an executive order immediately," using the language in the bill.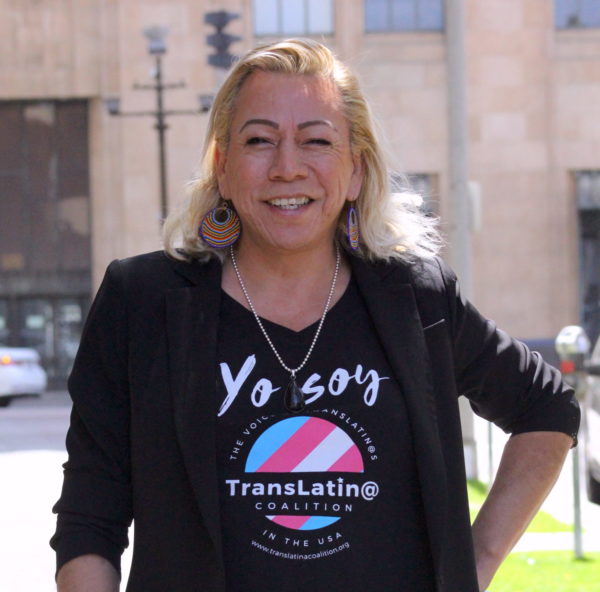 And what of the most marginalized of the marginalized? Despite California officially a sanctuary state, the Disaster Relief Assistance for Immigrants (DRAI) program is not accessible for transgender, gender-nonconforming, and Intersex (TGI) people, many of whom are people of color, who have difficulty meeting criteria, according to Bamby Salcedo, founder of [email protected] Coalition.
"All organizations distributing money under DRAI are non-LGBTQ specific, which further impacts LGBTQ people, particularly TGI people, from accessing these funds. Communities such as sex workers, houseless people, those who have been recently released from immigration detention who do not have any type of documentation, and all others that live at the intersections of identifying as TGI will experience significant difficulties in accessing DRAI funds," Salcedo said in a May 19 press release.
Despite decades of seeming progress, thousands of votes to advance democracy, millions contributed to fundraisers and political campaigns — LGBTQ people are once again fending for themselves and taking care of each other.
On May 18, Equality California launched a consumer-friendly website and help line "to connect LGBTQ+ Californians impacted by the COVID-19 (Coronavirus) crisis with LGBTQ+ friendly resources and support services," says an EQCA press release. The civil rights organization is also working to expand the website "to include comprehensive directories of service providers in each of the state's 53 counties and launch a series of free webinars for people facing unemployment or lost wages."
"The COVID-19 LGBTQ+ Help Center and Help Line are roadmaps for members of our community to find the support they need from providers who know and care about LGBTQ+ people," says Zbur. "We're in this together. Whether you need to get tested, file for unemployment or a loan, find a foodbank or talk to a mental health professional, we're here to help. Go to the website, call the phone number or send us an email and we'll get you to the right place."

The Equality California website, funded by grants from the AT&T Foundation and Sempra Energy Foundation, outlines how LGBTQ+ people "face higher rates of comorbidities such as HIV and cancer, are more likely to use tobacco products, are less likely to have health insurance and less likely to access care when they are sick out of fear of discrimination," are overrepresented in the industries hit hardest by the economic downturn, with elders who already faced isolation before the COVID crisis.
The goal of the Help Center and Help Line is to help LGBTQ+ people navigate the social safety net to find resources they need.
 LGBTQ people might be dis-counted by governmental agencies but as in the early days of AIDS, LGBTQ people are starting to take care of each other. What the future looks like for the otherwise invisible devastated community remains to be seen.
LGBTQ+ Californians facing healthcare, financial, social challenges are encouraged to visit covid19.eqca.org or call (323) 448-0126 for assistance.
$48 million earmarked for HRSA centers in effort to beat HIV/AIDS
"Community health centers are often a key point of entry to HIV prevention and treatment services, especially for underserved populations"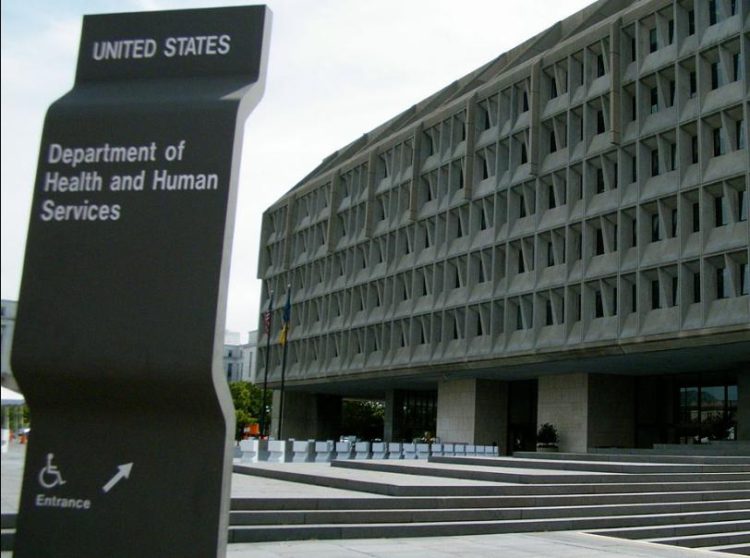 WASHINGTON – The Biden administration has awarded more than $48 million in allocations earmarked to medical centers under Health Resources & Services Administration in localities with high incidents of HIV infection as part of the initiative to beat the disease.
Xavier Becerra, U. S. Secretary of Health and Human Services, in a statement said that the contributions are key component of the initiative, which is called "Ending the HIV Epidemic in the U.S." and seeks to reduce new infections by 90 percent by 2030.
"HHS-supported community health centers are often a key point of entry to HIV prevention and treatment services, especially for underserved populations," Becerra said. "I am proud of the role they play in providing critical services to 1.2 million Americans living with HIV. Today's awards will ensure equitable access to services free from stigma and discrimination, while advancing the Biden-Harris administration's efforts to ending the HIV/AIDS epidemic by 2025."
The $48 million in government spending allocations went to HRSA centers 71 HRSA-supported health centers across 26 states, Puerto Rico and D.C. — areas identified with the highest rates of HIV infections — to expand HIV prevention and treatment services, including access to pre-exposure prophylaxis (PrEP) as well as outreach and care coordination, according to HHS.
The Ending the HIV Epidemic was set up under the previous administration, which made PrEP a generic drug after an accelerated effort and set a goal of beating HIV by 2030. Biden has continued the project, after campaigning on beating HIV a full five years earlier in 2025. Observers, however, are skeptical he can meet that goal.
Diana Espinosa, acting administrator for the Health Resources and Services Administration, (HRSA) said in a statement the $48 million will go a long way in reaching goals to beat HIV/AIDS.
"We know our Health Center Program award recipients are well-positioned to advance the Ending the HIV Epidemic in the U.S. initiative, with a particular focus on facilitating access to PrEP, because of their integrated service delivery model," Espinosa said. "By integrating HIV services into primary care, and providing essential enabling services like language access or case management, HRSA-supported health centers increase access to care and improve health outcomes for patients living with HIV."
Surviving Voices, "Substance Users, the Recovery Community & AIDS
The Surviving Voices storytelling initiative is being recognized for its powerful work in helping tell the story of AIDS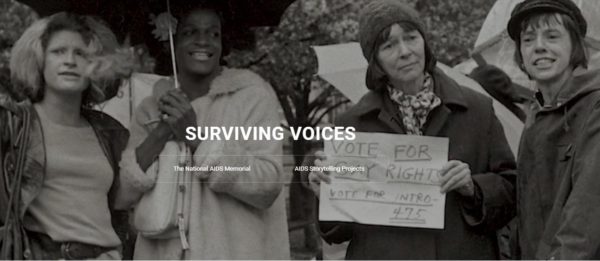 SAN FRANCISCO – The National AIDS Memorial Surviving Voices storytelling initiative is being recognized for its powerful work in helping tell the story of AIDS through the voices of survivors of the pandemic, now in its 40th year.
More than 700,000 U.S. lives have been lost since the first cases of AIDS were first reported in 1981. Today, more than 1.2 million people are living with HIV, with a disproportionate impact in communities of color and in southern U.S. states.
The Memorial has officially released its most recent mini-documentary, "Substance Users, the Recovery Community & AIDS" following exclusive screenings at two LGBTQ+ film festivals – Frameline45 and SF Queer Film Fest 2021. The mini-documentary, along with deep dive personal interview segments with survivors and advocates, can be viewed on the Memorial's website at www.aidsmemorial.org.
"The National AIDS Memorial is honored to have our Surviving Voices mini-documentary featured at these influential film festivals," said Chief Executive John Cunningham. "It speaks to the important work our organization is doing to share these powerful personal stories of hope, resilience and the journey of survivors around the issue of HIV/AIDS and addiction in an authentic and powerful way."
"Substance Users, the Recovery Community & AIDS" focuses the camera on the unique challenges of HIV/AIDS faced by this community. Through personal stories of survival, the film powerfully captures the journey of AIDS advocates and those of individual survivors living with HIV/AIDS who have struggled simultaneously with the disease of addiction, in raw, honest and forthright conversations. It depicts their individual strength, power, hope and resilience, the importance of community, spirit, self-respect, and the will to live with dignity and pride. It also shows their vulnerabilities, the shame, denial, stigma, and hopelessness they have experienced.
As Queer Chaplain Bonnie Violet Quintana shares, "I can be as I am. Me getting HIV. Me being in recovery – all of that is a big part of Me."
The National AIDS Memorial's Surviving Voices mini-documentaries are produced and directed by Jörg Fockele and funded through a grant by Chevron, a long-standing partner of the National AIDS Memorial. Community partners include the San Francisco AIDS Foundation, The Elizabeth Taylor 50-Plus Network, Stonewall Project and the Castro Country Club.
"We believe in the power of storytelling and the lessons it can teach current and future generations," said Huma Abbasi, General Manager, Health & Medical at Chevron. "Our long-time support for Surviving Voices is part of our commitment to sharing the very human experiences that have shaped 40 years of the AIDS epidemic. At Chevron, our success is tied to the progress and prosperity of the communities where we operate. In line with the U.N. Sustainable Development Goals, we believe that healthy, educated communities are critical to that success."
Surviving Voices is a program of the National AIDS Memorial created to ensure the myriad stories and lessons of the epidemic are captured, curated, and retained for current and future generations. "Substance Users, the Recovery Community & AIDS" is the sixth film produced in this multi-year oral history initiative, which also includes "The Transgender Community & AIDS," "The A&PI Community & AIDS," "Women & AIDS," "The National Hemophilia Community & AIDS," and "The San Francisco Leather Community & AIDS."
"I hope that these mini-documentaries will be as inspiring for current and future generations confronting their own challenges as they were for us when we filmed them," said Fockele.
Learn more about the Surviving Voices, the National AIDS Memorial, its mission, programs and how to provide support at www.aidsmemorial.org.
Surviving Voices Mini-Documentary: Substance Users, Recovery Community and AIDS:
Governor Newsom signs HIV & Aging Act authored by Sen. John Laird
Sponsors of SB 258 include Equality California, AIDS Project Los Angeles (APLA) Health, Services & Advocacy for GLBT Elders (SAGE)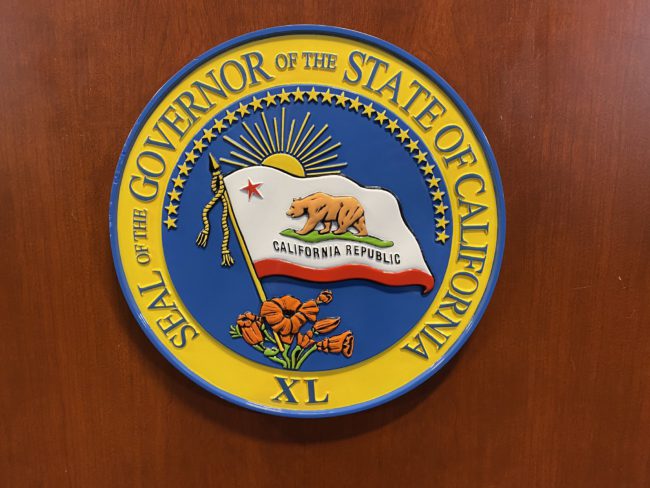 SACRAMENTO – On Friday Governor Gavin Newsom announced the signing of Senate Bill 258, the HIV & Aging Act, authored by Senator John Laird (D – Santa Cruz). Senate Bill 258 will ensure HIV+ seniors are included in the definition of "greatest social need".
"When I was the Santa Cruz AIDS Agency Director in the 1980's, it was our dream to have people living with HIV live into old age," said Senator Laird. "To be very clear, this group was not supposed to age. Governor Newsom signing the HIV & Aging Act is a historic moment for the LGBTQ community, and all those who have been affected by the HIV crisis."
With the recent advancements in HIV treatment, people with HIV can keep the virus suppressed and live long and healthy lives. For this reason, the number of HIV positive older people is increasing. According to a 2018 California HIV Surveillance Report published by the California Department of Public Health, over half of the people living with the virus in California are now aged 50 years or older. This same report shows that 15 percent of newly diagnosed patients were age 50 and older in that same year.
Sponsors of SB 258 include Equality California, AIDS Project Los Angeles (APLA) Health, Services & Advocacy for GLBT Elders (SAGE), and the Los Angeles LGBT Center.

Equality California Legislative Director Tami A. Martin notes, "After surviving the darkest days of the AIDS epidemic, many Californians living with HIV are now over the age of 50, but in dire need of support. Thanks to Governor Newsom, Senator Laird and HIV advocates, the Golden State will now make sure that our elders living with HIV have access to food assistance, job training, transportation or any other vital services. We applaud Governor Gavin Newsom for signing the HIV & Aging Act into law, making California just the second state to ensure older Californians living with HIV don't just continue to survive, but thrive."
"Thanks to effective treatments, people with HIV are living longer than we could have ever imagined just a few decades ago and now a majority of people with HIV in California are over 50 years old. Unfortunately, our current health and social service systems are not yet prepared to address the unique needs of this population," APLA Health Chief Executive Officer Craig E. Thompson said adding; "Many older people with HIV are long term survivors of the AIDS epidemic. They have lost countless loved ones and entire networks of social support. They also continue to face discrimination and alarming levels of stigma. We thank Senator Laird for his leadership on this historic bill to ensure that people aging with HIV have the resources and support they need to thrive and age with dignity."
"We must ensure that LGBTQ seniors have the affirming care and support so they can age in peace with dignity," stated Laird. "It's incumbent upon us to not force individuals back into the closet for them to access adequate care. Once again, I'd like to applaud the Governor for his continued support of the LBGTQ community and to my colleagues for making this a priority bill."
The HIV & Aging Act received unanimous bipartisan support through both chambers of the Legislature and is a legislative priority for the California Legislative LGBTQ Caucus.
Senate Bill 258 will go into effect January 1, 2022.