LA Pride's Solidarity Protest March 'Being Reevaluated'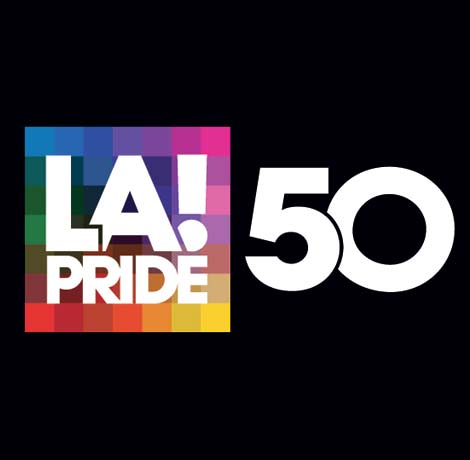 WEST HOLLYWOOD — A proposed protest march by Christopher Street West/LA Pride to show solidarity with the Black Lives Matters movement and victims of police brutality, slated to be held June 14, is now on hold "being reevaluated" Friday evening, according to the CSW/LA Pride Board of Directors.
The initial announcement via a press release by LA Pride on Wednesday, June 3, stated that "the CSW Board of Directors voted on the evening of June 1, 2020, to peacefully assemble a protest in solidarity with the Black community at Hollywood Blvd. and Highland Ave. in Los Angeles, near the site where the first-ever permitted Pride Parade took place."
The protesters were to march into West Hollywood and the march would end at the intersection of San Vicente and Santa Monica Blvds.
That announcement created controversy as several prominent members of the Black Activist community took issue with the march, some labeling it 'tone-deaf.' Jasmyne Cannick a former board member of LA Black Pride and currently an organizer for South LA Pride took to Twitter Friday to denounce the CSW event.
"LAPride wants to show solidarity w/Black folk—and Black folks want that—they can come to where Black folks live. Don't invite Black folks into anti Black spaces. Y'all had a well known and loved serial killer of Black men in #WeHo for years."

"I was a board member for LA Black Pride and now I help organize #SouthLA pride and I can tell you—there's never been any type of relationship with either when it comes to #LAPride. The stories Black people in Los Angeles can tell about their LA Pride experiences extend decades."
Further complications arose after numerous West Hollywood City officials pointed out that the city had canceled in-person events with large crowds or gatherings through December 31, 2020, due to public health concerns related to COVID-19.
WeHo City Councilmember Lauren Meister announced on her Facebook page; "To all who are emailing council members and city staff about CSW's LA Pride protest march, please note, this is NOT a city-sponsored event. The city canceled in-person events through December 31, 2020, due to public health concerns related to COVID-19. This has not changed. Please email comments to [email protected] (and cc: [email protected] if you'd like to share with us). Thank you."
In an additional comment, Meister remarked; "They do not need a permit to protest; however, road closures, stages, amplified sound, all fall under a special event permit. The City of WH has not approved a special event permit."
Jeff Consoletti, the Los Angeles based events planner and facilitator for the proposed CSW/LA Pride march abruptly withdrew from further involvement Friday afternoon, telling the Los Angeles Blade in an emailed statement Friday evening;
"Earlier this week, Christopher Street West (CSW)/LA Pride, a longstanding client, asked me to provide pro bono services to facilitate the standard safety and security protocols for a solidarity march. CSW assured me they had the support of the Black queer community for their event, but it has become clear that is not entirely the case. Effective immediately, I am withdrawing my involvement with CSW's event.
I apologize and now see that these actions demonstrated the type of privileged, passive, and systemic issues that permeate society today. Our desire to stand with the Black Lives Matter movement was not carefully thought through. I am appreciative of the education I am receiving on how to be better and can see now that it is not right to take up space or attention from the conversation of racial inequality and the injustice Black people face from law enforcement.
Thank you to the people who have taken the time to share their thoughts and perspectives. I am humbled by the passionate feedback I have received, and I promise to listen, learn, and lead as a better ally, friend, supporter, and human."

The CSW/LA Pride posted a statement on their website late Friday which read in part;
"On behalf of the Christopher Street West Board of Directors, we would like to reemphasize our support for the Black community. Additionally, we would like to apologize for missteps in our rush to create the June 14th solidarity march meant to rally against the systemic social injustice the Black community faces every day. In that truly well-intentioned effort, we realized that we did not first collaborate with enough key leaders and activists in the Black community that have been fighting on the frontlines. For that, we offer our sincerest apologies. […]
The previously announced solidarity march scheduled for June 14 is currently being reevaluated through these discussions with more updates to be shared shortly. We pledge that the LGBTQ+ community will continue to speak up and speak out against racism and stand in solidarity with you on the long march to freedom and equality."
Long Beach Pride parade & festival July 8th-10th
The theme is 'Many voices-one spirit, marking three decades of the annual third largest Pride in California celebrating the LGBTQ+ community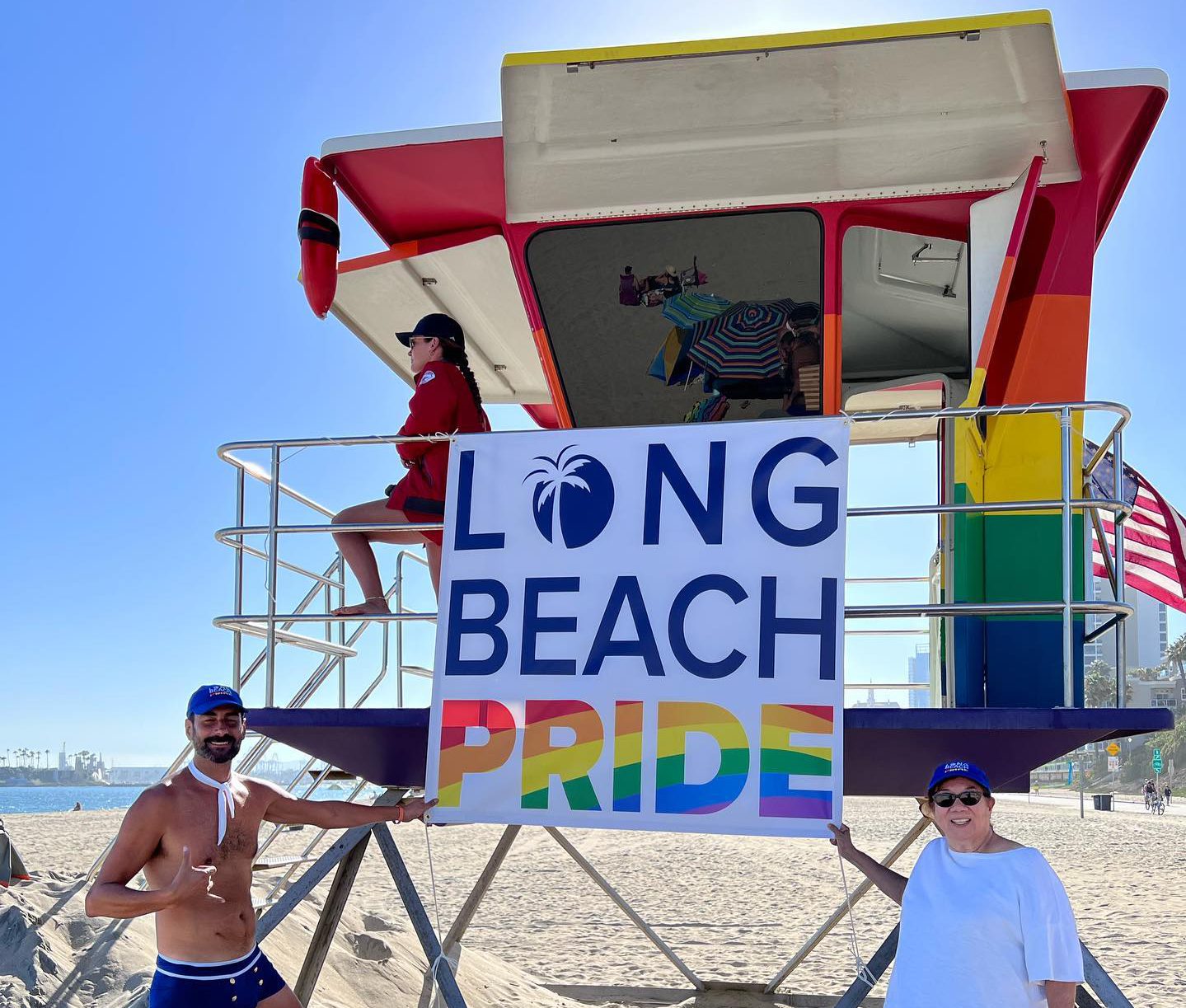 LONG BEACH – This weekend marks the in-person return of Long Beach Pride after the coronavirus pandemic had halted previous celebrations. The celebration's theme this year is "Many voices-one spirit," marking three decades that the annual three-day festival, parade and teen pride- the third largest Pride festival and parade in California, celebrates the LGBTQ+ community.
This year, in addition to the stages and musical entertainment, organizers will be creating multiple activations and attractions encompassing the diversity and interests of Long Beach's LGBTQ+ community.
Elsa Martinez, the president of the Board of Long Beach Pride was a guest on KTLA's Morning News Thursday to discuss the upcoming weekend festival which kicks off Friday.
For more information visit https://longbeachpride.com/
Hundreds attend 4th annual South LA Pride celebration
Hosted by Los Angeles City Councilmembers Marqueece Harris-Dawson & Herb Wesson, this year's family-friendly celebration was a "Pride Picnic"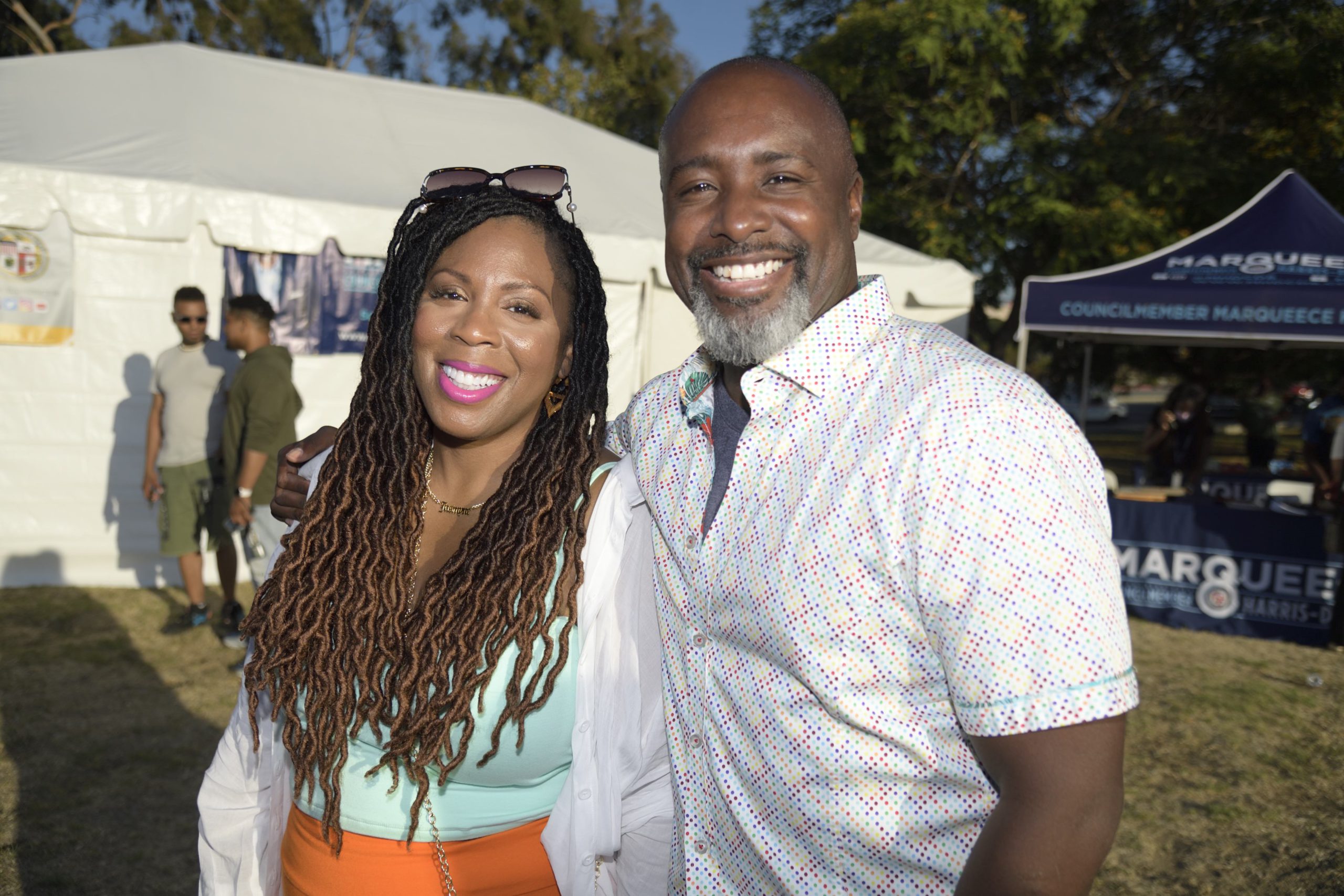 LOS ANGELES – Hundreds attended the 4th annual South LA Pride celebration on Jul. 1 at Norman O. Houston Park in Baldwin Hills.  Hosted by Los Angeles City Councilmembers Marqueece Harris-Dawson and Herb Wesson, this year's family-friendly celebration was a "Pride Picnic" meant to bring together South LA's LGBTQ community and their allies for a culturally relevant pride celebration.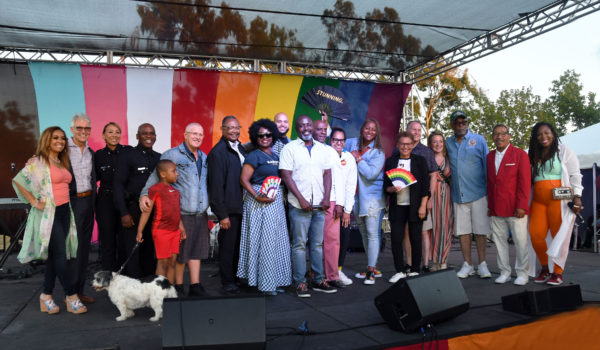 In addition to Harris-Dawson and Wesson, this year saw the most Black elected officials ever at a pride celebration in Los Angeles including Congresswoman Karen Bass, Supervisor Holly Mitchell, Senator Sydney Kamlager, and more.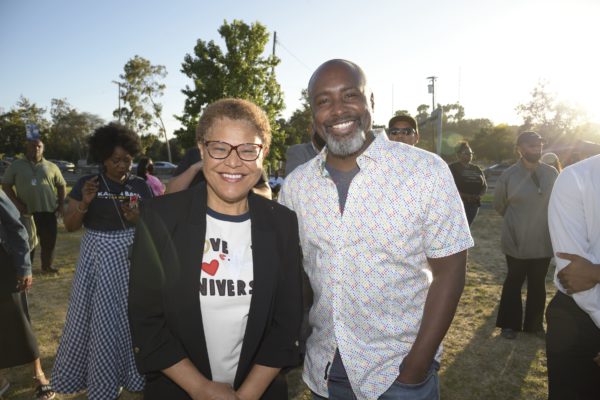 Journalist and advocate Jasmyne Cannick chaired the planning committee which included a host of community organizations.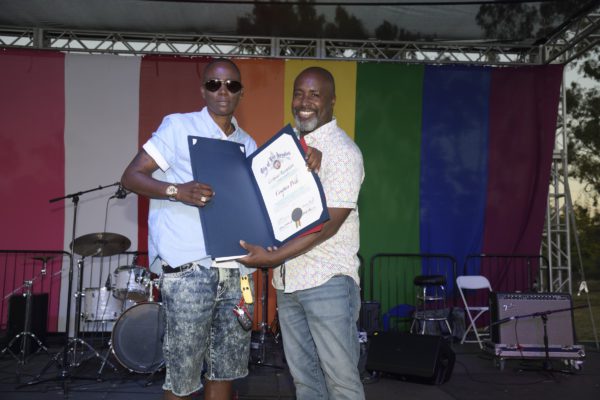 The 2022 South LA Pride Community Picnic was sponsored in part by Community Coalition, Providence, FOX, AEG, and the LA Civil + Human Rights and Equity Department.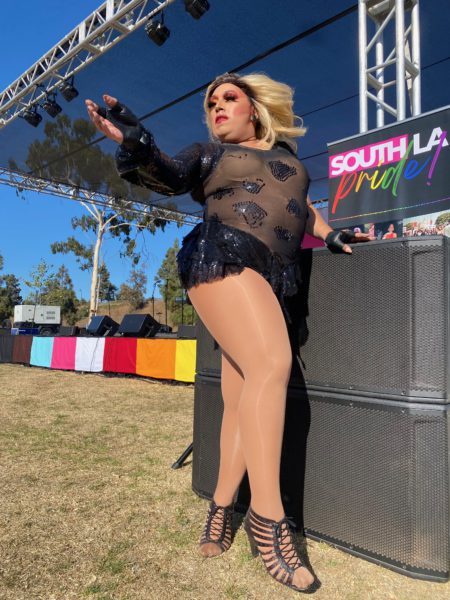 For more information, please visit southlapride.com.
EN VIDEO: Marchas del orgullo LGBTQ+ en Colombia
Se realizaron celebraciones en Bogotá, Medellín y Pereira