AG Becerra adds Idaho to restricted state travel list after anti-trans laws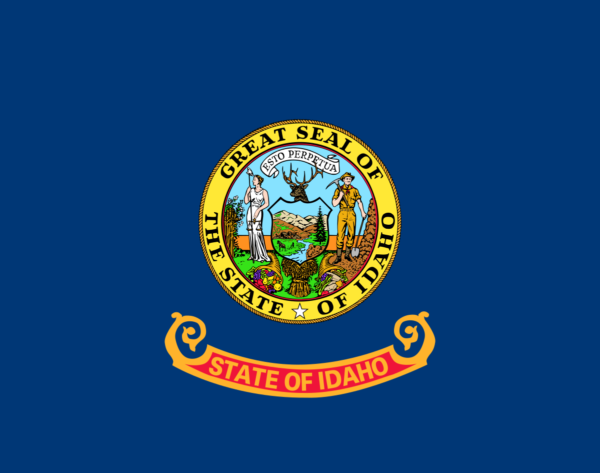 Effective July 1, California will restrict state-funded travel to Idaho as a result of two anti-trans bills signed into law despite "significant concerns" from that state's attorney general, California Attorney General Xavier Becerra's office said in a press release.
Idaho Governor Brad Little signed House Bills 500 and 509 into law on March 30, 2020.
The Washington Blade reported Saturday, June 20, that President Trump and his Administration support the anti-trans laws. Chris Johnson wrote:
"U.S. Attorney General William Barr announced in a statement Friday the Trump administration would intercede in the lawsuit against the Idaho law, known as House Bill 500 and the Fairness in Women's Sports Act, to protect the statute on the basis that "allowing biological males to compete in all-female sports is fundamentally unfair to female athletes."

"Under the Constitution, the Equal Protection Clause allows Idaho to recognize the physiological differences between the biological sexes in athletics," Barr said. "Because of these differences, the Fairness Act's limiting of certain athletic teams to biological females provides equal protection. This limitation is based on the same exact interest that allows the creation of sex-specific athletic teams in the first place — namely, the goal of ensuring that biological females have equal athletic opportunities."

The Justice Department takes this position even though the Supreme Court ruling in Bostock v. Clayton County determined anti-transgender discrimination is a form of discrimination, thus prohibited in employment under Title VII of the Civil Rights Act of 1964. The logic of the decision applies to all laws against sex discrimination, including Title IX of the Education Amendments of 1972, which prohibits discrimination on the basis of sex in schools and requires schools to offer equal opportunities boys and girls in athletics."
Restrictions on California state-funded travel resulting from another state's anti-LGBTQ laws has been in place since 2016.
House Bill 500 repeals protections that enabled transgender students to compete on athletic teams consistent with their gender identity and House Bill 509 prohibits the amendment of birth certificates to be consistent with gender identity, says the release.
"Where states legislate discrimination, California unambiguously speaks out," said Becerra. "The State of Idaho has taken drastic steps to undermine the rights of the transgender community, preventing people from playing sports in school or having documentation that reflects their identity. Let's not beat around the bush: these laws are plain and simple discrimination. That's why Idaho joins the list of AB 1887 discriminating states."   
The press release notes:
"Idaho Attorney General Lawrence Wasden had raised concerns about the bills' compliance with equal protection and privacy laws. House Bill 500, among other things, runs contrary to existing guidance by the National Collegiate Athletic Association that encourages equal opportunity for transgender students to participate in athletics. Dubiously named the "Fairness in Women's Sports Act," House Bill 500 overrules existing local school policies in Idaho and directly works to ban transgender girls and women from school sports. Similarly, House Bill 509 not only authorizes but actually requires discrimination by prohibiting the amendment of birth certificates consistent with gender identity, a right previously recognized by an Idaho federal court on equal protection grounds. The laws are currently set to go into effect in Idaho on July 1, 2020.

AB 1887, which took effect beginning in 2017, restricts state-funded travel to states with laws that authorize or require discrimination on the basis of sexual orientation, gender identity, or gender expression. AB 1887's restriction on using state funds for travel applies to California state agencies, departments, boards, authorities, and commissions, including an agency, department, board, authority, or commission of the University of California, the Board of Regents of the University of California, and the California State University. Each applicable agency is responsible for consulting the AB 1887 list created by the California Department of Justice to comply with the travel and funding restrictions imposed by the law. 

For additional information on AB 1887, including the list of states subject to its provisions, visit: www.oag.ca.gov/ab1887.'
Federal Court upholds Washington state ban on conversion therapy
NCLR successfully moved to intervene in the lawsuit on behalf of Equal Rights Washington– the state's largest LGBTQ civil rights organization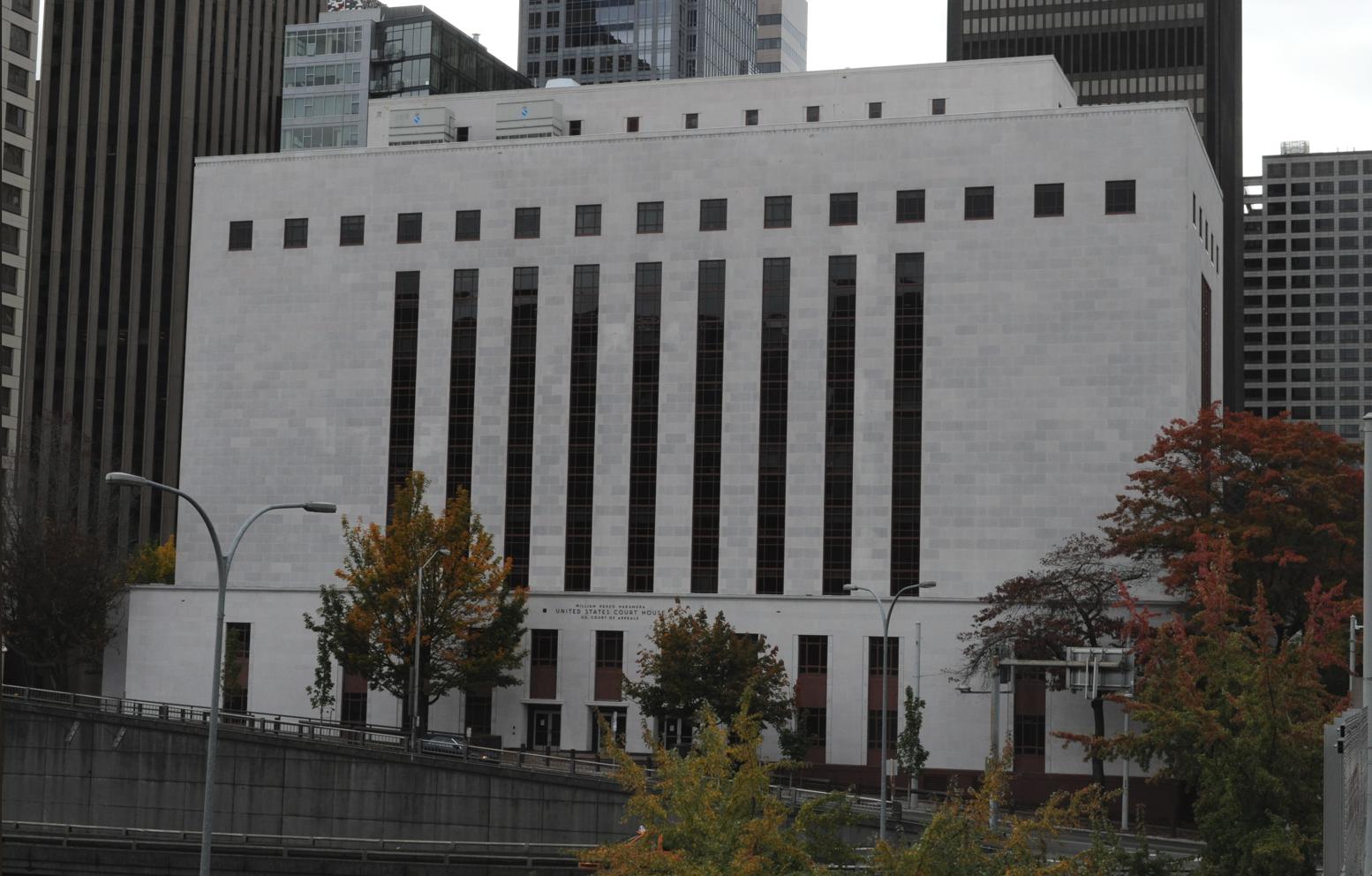 SEATTLE — The United States Court of Appeals for the Ninth Circuit on Monday rejected a therapist's request for the court to reconsider its previous decision upholding the State of Washington's law protecting minors from conversion therapy by licensed health professionals.
Conversion therapy is a dangerous and discredited practice that attempts to change a minor's sexual orientation or gender identity.
Washington prohibited licensed mental health professionals from subjecting minors to conversion therapy in 2018, as more than 20 other states have also done.
Last September, the ninth circuit wrote:  "In relying on the body of evidence before it as well as the medical recommendations of expert organizations, the Washington Legislature rationally acted by amending its regulatory scheme for licensed health care providers to add 'performing conversion therapy on a patient under age eighteen' to the list of unprofessional conduct for the health professions."
"The Ninth Circuit has affirmed that states can require licensed mental health providers to comply with ethical and professional standards prohibiting the use of unnecessary, ineffective, and harmful treatments on their minor patients," said Shannon Minter NCLR Legal Director. "These are common sense protections that unfortunately are necessary to prevent unethical therapists from defrauding parents and causing severe harm to LGBTQ youth. Every major medical and mental health organization in the country supports these laws, which are supported by decades of research and clear standards of care."
"We applaud the Ninth Circuit for permitting states to protect survivors like myself from the unethical practice of so-called 'conversion therapy," which has wreaked havoc on thousands of LGBTQ youth and their families," said Mathew Shurka, a "conversion therapy" survivor and co-founder of Born Perfect. 
In 2018, Washington passed a law prohibiting state-licensed therapists from engaging in conversion therapy with a patient under 18 years old. Every leading medical and mental health organization in the country has warned that these practices do not work and put young people at risk of serious harm, including depression, substance abuse, and suicide. Twenty-five states and over 100 localities have laws or administrative policies protecting youth from these practices or preventing the expenditure of state funds on conversion therapy.
In 2021, an anti-LGBTQ legal group filed a federal lawsuit challenging the new law on behalf of Brian Tingley, a "therapist" and advocate of "conversion therapy".
Tingley, who is represented by the Scottsdale, Arizona-based anti-LGBTQ Alliance Defending Freedom, (ADF), identifies himself as a "Christian licensed marriage and family therapist"  and alleges in the court filings that the provided definition of "conversion therapy" is "vague, content-biased, and biased against one perspective or point of view."
 The National Center for Lesbian Rights (NCLR) successfully moved to intervene in the lawsuit on behalf of Equal Rights Washington (ERW) – the state's largest LGBTQ civil rights organization and a primary supporter of the law during the legislative process. ERW and the State of Washington urged the court to uphold the law in light of the overwhelming consensus of medical and mental health professionals that conversion therapy poses a serious risk to the health and well-being of Washington's youth. In August 2021, the federal district court for the Western District of Washington upheld the law and rejected Tingley's challenge.
In September 2022, a three-judge panel of the Ninth Circuit affirmed the district court's decision, ruling that state laws protecting minors from conversion therapy by licensed health professionals are constitutional. Tingley then asked the full Ninth Circuit to order the September decision to be reconsidered by a larger panel of Ninth Circuit judges. Today, the court rejected that request. 
The court's order means that the September 2022 panel decision upholding the Washington law will be the Ninth Circuit's final decision in the case.