Biden's problematic gaffe during LA County Democratic Party's virtual event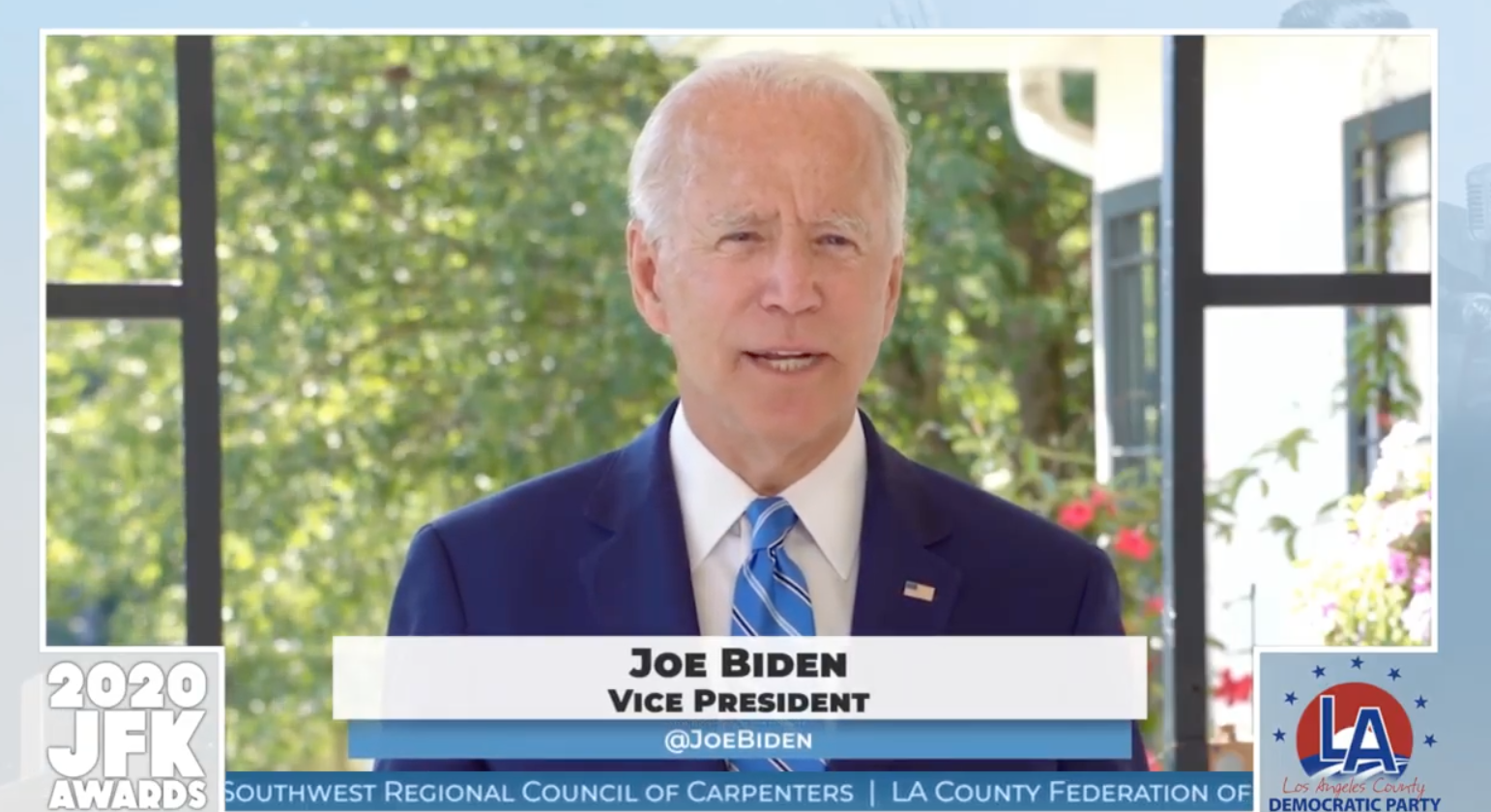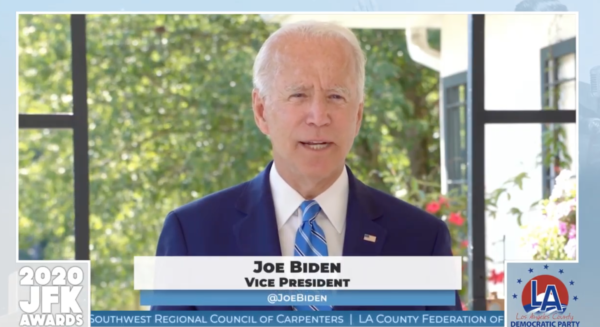 In the afraid new world of COVID-19 and Trumpian politics, the Los Angeles County Democratic Party threw a well-produced, almost seamless virtual party that exceeded expectations and wove woke entertainers and honorees into delivering the same critical message: vote November 3rd  as if your life depends upon it — because it does.
The election is so important, an otherwise problematic slip of the tongue by presumed Democratic presidential nominee Joe Biden during his video appearance was ignored in a chat room populated by strong Democratic activists. Silence = Shrug. Just another Biden gaffe.
On the 100th anniversary of the 19th Amendment guaranteeing women the right to vote, the July 25 LA County Democratic Party (LACDP) JFK Awards honored four significant women. California Sen. Kamala Harris and comedienne Kathy Griffin were spotlighted with JFK Profile in Courage Awards, having fearlessly taken on and withstood attacks from President Donald Trump and his cult-like minions.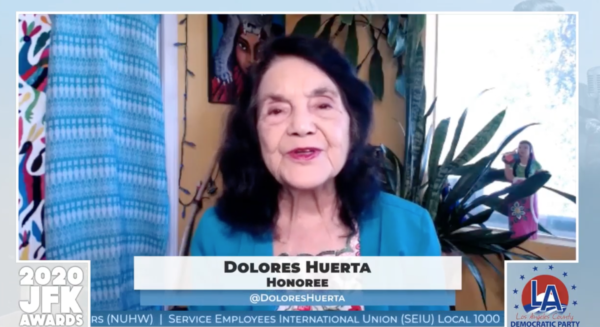 Legendary labor leader Dolores Huerta, 90, the Latina civil rights icon who co-founded the National Farm Workers Association with fellow organizer Cesar Chavez in 1962, received the Miguel Contreras Award from the late labor leader's widow, Maria Elena Durazo, now a California State Senator. Dolores Huerta recalled how she recruited Contreras to the farm workers movement.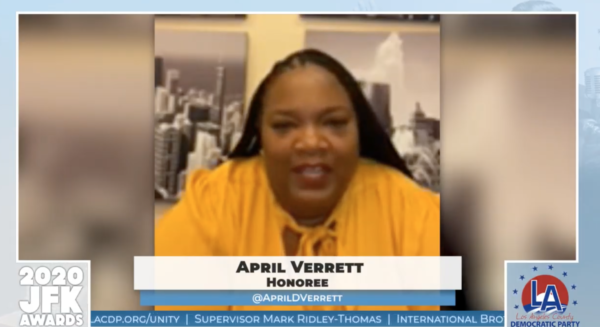 April Verrett, President of Service Employees International Union (SEIU), Local 2015 – the nation's largest longterm care union representing 400,000 California home care and nursing home workers, was gushed over receiving the Kam Kuwata Partnership Award, named for the late veteran political consultant. The honor was particularly poignant since that Saturday afternoon the LA County Department of Public Health confirmed 3,628 new cases of COVID-19.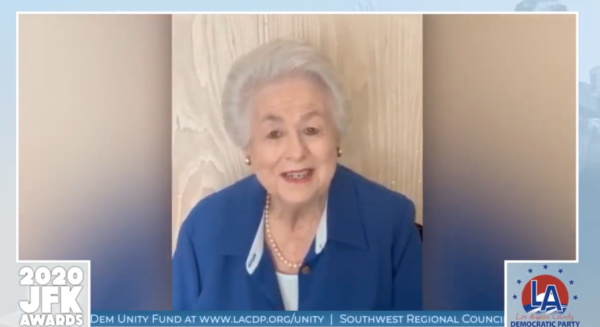 Roz Wyman, another LA political icon, first acknowledged the late civil rights icon Rep. John Lewis then said of the two young Democrats she chose to receive the Roz Wyman Democratic Youth Leadership Award — Erica Liepmann and Matthew Contreras — "they're our future."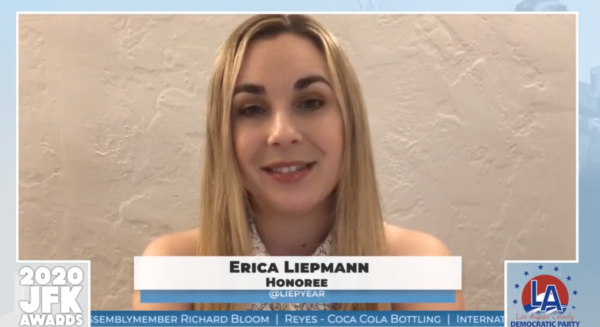 The nearly two-hour show opened with an admonition from gay LACDP Chair Mark Gonzalez that "the fight for true equality is a continuous struggle" and a pledge that the local party's 2.9 million Democrats will fight for the party's endorsed candidates and ballot measures.
The indomitable Rep. Maxine Waters — fresh from the viral video showing her stopping to ensure a Black motorist was treated well during a traffic stop – underscored the message that "the future of this country is at stake" in these elections. Out Assemblymember Evan Low followed Waters, the first of a slew of Asian American participants.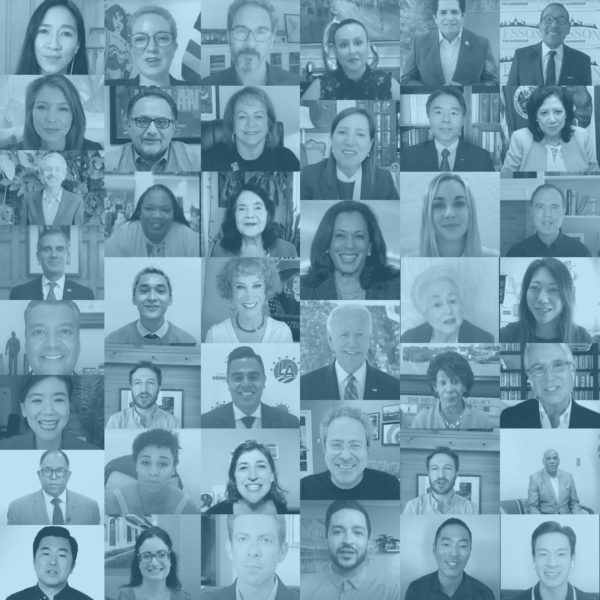 Out LACDP Executive Director Drexel Heard II was the "live" host, casually connecting the Live Streamed presentations, produced by Jonathan Moulton, with humor and message repetition, underscoring not only voting for Biden but for down-ballot candidates, such as Christy Smith running against Trump super fan Rep. Mike Garcia in the 25th Congressional District.
Sec. of State Alex Padillia reminded viewers that "the right to vote is sacred." Vote-by-mail ballots will be mailed out before the Nov. 3 election.
"Will & Grace" star Eric McCormick cracked the best joke of the night when congratulating Dolores Huerta: "I wish I could play you in a movie, but they'll probably offer it to Scarlett Johansson."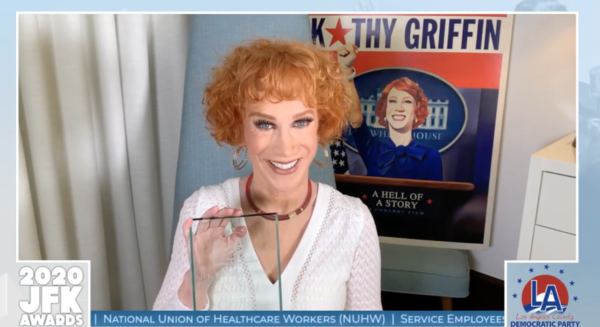 Griffin assumed that viewers knew about her frightening long battle with Trump and emphasized the importance of down-ballot voting by recalling the anti-LGBTQ religious right fanatic Kim Davis, who refused to issue a marriage license to a gay couple as an elected – and subsequently defeated  — Kentucky county clerk.
There was some speculation before the virtual event that Biden would announce that he was selecting Harris to serve as his vice president. Harris had been friends with Biden's late son Beau when the two served as attorney generals for California and Delaware, respectively. Harris sent shock waves through the political establishment by challenging Biden over his civil rights record during a Primary debate.
Biden and Harris made up and she has since been an ardent and outspoken Biden supporter.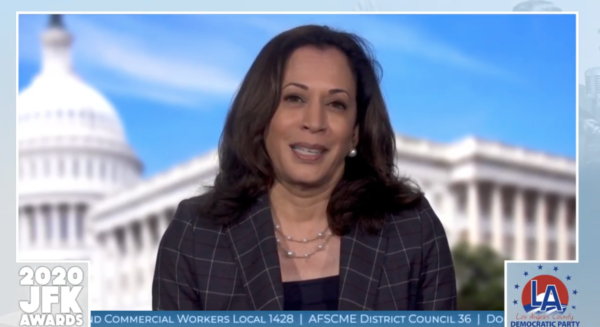 She has also continued to speak out about hard truths, as she did at the LACDP event, talking about America's two systems of justice — one for convicted felon Roger Stone, whose prison sentence was commuted by his friend Donald Trump,  and one for Breonna Taylor, a Black ER technician in Louisville, Ky. who was shot by police in her own bed last March as they executed a search warrant. According to the Louisville Courier Journal, Taylor was still alive, struggling to breathe for at least five minutes after she was shot and received no medical attention for more than 20 minutes. Those officers have not yet been held responsible for her shooting, sparking more protests in conjunction with the police murder of George Floyd.
Though Biden may have let go of the debate contretemps with Harris – just as Obama got over Biden's criticism of him in 2008 — the former vice president's inner political circle remains beyond upset with Harris.
The behind-the-scenes squabbling became public arena on July 27 when Politico published a story about former Sen. Chris Dodd's "stunned" reaction to Harris when he interviewed her during the VP vetting process. Politico reported:
"She laughed and said, 'that's politics.' She had no remorse," Dodd told a longtime Biden supporter and donor, who relayed the exchange to POLITICO on condition of anonymity.

"Dodd felt it was a gimmick, that it was cheap," the donor said. The person added that Dodd's concerns about Harris were so deep that he's helped elevate California Rep. Karen Bass during the vetting process, urging Biden to pick her because "she's a loyal No. 2. And that's what Biden really wants." Through an aide, Dodd declined to comment. Advisers to Harris also declined to comment."
Perhaps sensing that Biden might have a Woman Problem after the Dodd leak, the Biden campaign released a policy platform on women.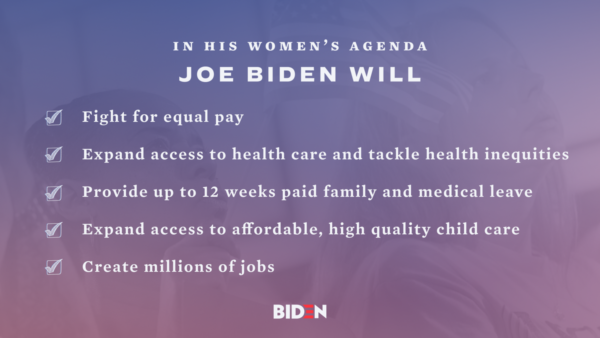 Few paid attention. Online posts and the Twitter-verse were filled with disgust and reprimand over Dodd.
"If anything, Harris's lack of 'remorse' should recommend her for the job. She is an able debater, and a tough inquisitor in Senate hearings. Harris also has the perspective that comes from growing up as a nonwhite woman in this country," wrote Washington Post columnist Karen Tumulty. "This reported anxiety about Harris, however, suggests a different standard for women as running mates. They are apparently supposed to be window-dressing — demure and apologetic."
Former Planned Parenthood head Cecile Richards picked up on that and tweeted: "Women are sick of being expected to ask forgiveness for every damn thing."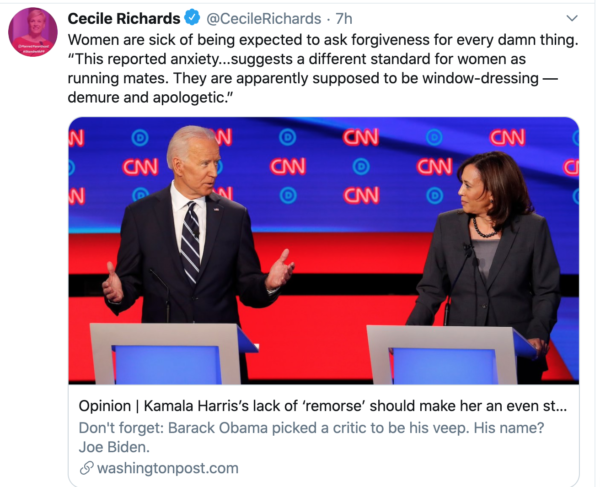 BlackWomenViews Media did a little fact-checking: "I wonder if Chris Dodd's abhorrence to Kamala saying it's wrong to praise segregationists has anything to do with his praising a former KKK who voted against the Civil Rights Act 'cannot think of a single moment…where he would not have been a valuable asset to this country,'" referring to former Sen. Robert C Byrd.
Writer Rebecca Traister was furious.  "When your pals help you pick your lady VP based on how contrite she is about having challenged you in a debate. No no no no no nope this is gonna be the thing that ends me," she tweeted, alluding to Dodd's past accusation of sexual assault.
Women noticed. Just as people with HIV/AIDS and LGBTQ historians may have noted that while Biden tweeted about the 30th anniversary of the Americans with Disabilities Act,  which he cosponsored, recalling the late Sen. Ted Kennedy – Biden failed to mention that Kennedy's fight was to get HIV/AIDS into the ADA. The effort succeeded but was constantly challenged. It took four more years to make it final. "In light of the immediacy with which the virus begins to damage the infected person's white blood cells and the severity of the disease," Supreme Court Justice Anthony M. Kennedy wrote, "we hold it is an impairment from the moment of the infection."
Daniel Zingale, then-executive director of AIDS Action, called the ADA "the most important legal victory for people with HIV in the history of the epidemic."
Biden didn't mention HIV/AIDS at all in his longer paper on the ADA though, during the recent International AIDS Conference, a new World Health Organization report noted that "COVID-19 is having a devastating impact on the LGBTI+ community worldwide,"
Apparently, Joe Biden does not have a senior advisor who grasps cultural competency. How else explain Biden's choice of Dodd as a VP vetter, his failure to remember that HIV/AIDS is still an epidemic, and his startling gaffe during the LACDP event?
"We need leadership that strives to finally deliver on the Founding principles — ensure that all men are not only equal at their creation but treated equally throughout their lives," Biden told the LACDP audience.
The look on Biden's face suggested he knew something was off with that "all men" sentence. But he plowed ahead. And no one on his team caught it and suggested another take. It would have been simple to add the "wo" to "men," as presumably the speechwriter intended. Instead Biden's two-minute video for a Democratic event honoring women decried the inequality of men.
Biden's little Freudian slip may be no big deal but it raises questions about Biden's thinking process and who checks him. With so much at stake, such preventable gaffes can turn off and dampen the enthusiasm of voters he needs to defeat Trump.
That makes Biden's choice for his vice-presidential candidate all the more important.
Meanwhile, Gonzalez tells the Los Angeles Blade, "It's a difficult time for Americans and it's our job to make sure we're doing whatever we can to represent and support working families all across LA County."
The JFK show is posted at the LACDP website: www.lacdp.org/jfk2020
U.S. announces more funding for HIV/AIDS fight in Latin America
Jill Biden made announcement on Saturday in Panama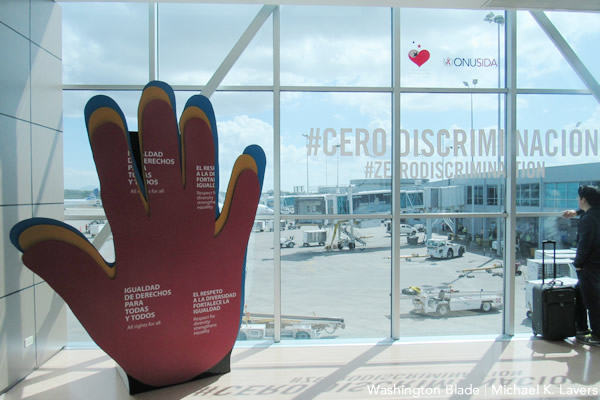 PANAMA CITY — First lady Jill Biden on Saturday announced the U.S. will provide an additional $80.9 million to the fight against HIV/AIDS in Latin America.
Biden during a visit to Casa Hogar el Buen Samaritano, a shelter for people with HIV/AIDS in Panama City, said the State Department will earmark an additional $80.9 million for President's Emergency Plan for AIDS Relief-funded work in Latin America. A Panamanian activist with whom the Washington Blade spoke said LGBTQ+ people were among those who met with the first lady during her visit.
Pope Francis visited the shelter in 2019.
"I'm glad we have the opportunity to talk about how the United States and Panama can work together to combat HIV," said the first lady.
Michael LaRosa, the first lady's spokesperson, noted Panama will receive $12.2 million of the $80.9 million in PEPFAR funding.
"This funding, pending Congressional notification, will support expanded HIV/AIDS services and treatment," said LaRosa.
UNAIDS statistics indicate an estimated 31,000 Panamanians were living with HIV/AIDS in 2020. The first lady's office notes the country in 2020 had the highest number of "newly notificated cases of HIV/AIDS" in Central America.
The first lady visited Panama as part of a trip that included stops in Ecuador and Costa Rica.
The Summit of the Americas will take place next month in Los Angeles. The U.S. Agency for International Development and PEPFAR in April announced they delivered more than 18 million doses of antiretroviral drugs for Ukrainians with HIV/AIDS.
New highly-infectious variant of HIV discovered by Dutch scientists
This new variant of HIV-1 damaged the immune system twice as fast, "placing individuals at risk of developing AIDS much more rapidly"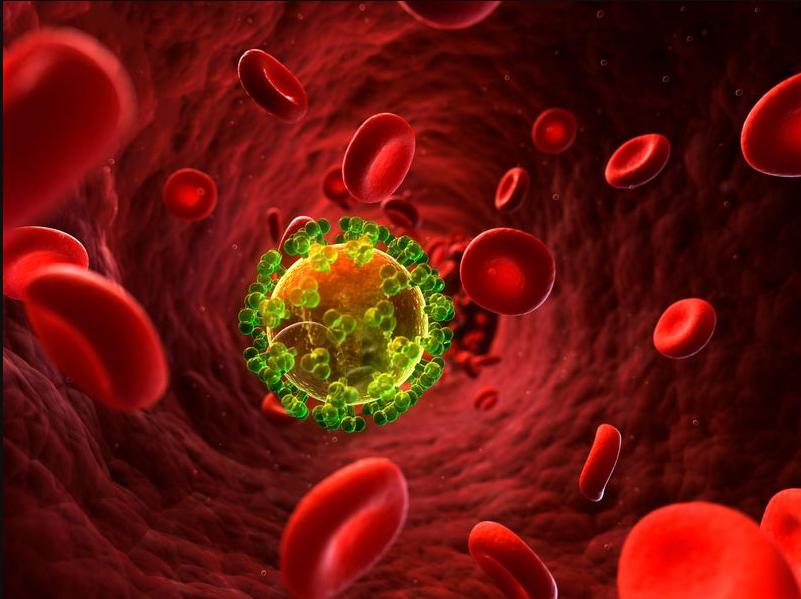 CAMBRIDGE, UK – A study published this week by Science (journal) detailed an alarming discovery by researchers, clinicians and epidemiologists in the Netherlands of a new, highly-infectious mutated variant strain of the human immunodeficiency virus, (HIV), circulating in the country.
The BEEHIVE project – which stands for "bridging the epidemiology and evolution of HIV in Europe and Uganda," detailed the findings which showed that a distinct subtype-B viral variant of HIV-1 damaged the immune system twice as fast, "placing individuals at risk of developing AIDS much more rapidly", and those with this variant were at a higher risk of transmitting the virus to others.
The variant, known as the "VB variant", causes CD4 cell decline to occur twice as fast in infected individuals compared with other viral variants. This is a clinical hallmark, or "signature" of the extent of damage caused by the HIV virus. In addition, those infected with the VB variant also demonstrated an increased risk of transmitting the virus to others, the data suggests.
Individuals infected with the new "VB variant" (for virulent subtype B) showed significant differences before antiretroviral treatment compared with individuals infected with other HIV variants:
Individuals with the VB variant had a viral load (the level of the virus in the blood) between 3.5 and 5.5 times higher.
In addition, the rate of CD4 cell decline (the hallmark of immune system damage by HIV) occurred twice as fast in individuals with the VB variant, placing them at risk of developing AIDS much more rapidly.
Individuals with the VB variant also showed an increased risk of transmitting the virus to others.
The project's researchers, clinicians and epidemiologists did determine however, that those infected with the VB variant had "similar immune system recovery and survival to individuals with other HIV variants."
However, the researchers stress that because the VB variant causes a more rapid decline in immune system strength, this makes it critical that individuals are diagnosed early and start treatment as soon as possible.
BEEHIVE project's lead author Dr Chris Wymant, from the University of Oxford's Big Data Institute and Nuffield Department of Medicine, said: "Before this study, the genetics of the HIV virus were known to be relevant for virulence, implying that the evolution of a new variant could change its impact on health. Discovery of the VB variant demonstrated this, providing a rare example of the risk posed by viral virulence evolution."
"Our findings emphasize the importance of World Health Organization guidance that individuals at risk of acquiring HIV have access to regular testing to allow early diagnosis, followed by immediate treatment. This limits the amount of time HIV can damage an individual's immune system and jeopardise their health. It also ensures that HIV is suppressed as quickly as possible, which prevents transmission to other individuals," Senior author Professor Christophe Fraser from the University of Oxford's Big Data Institute and Nuffield Department of Medicine, added.

In its Global HIV & AIDS statistics — Fact sheet, the UNAIDS Secretariat detailed the statistical data: 
GLOBAL HIV STATISTICS
28.2 million people were accessing antiretroviral therapy as of 30 June 2021.
37.7 million [30.2 million–45.1 million] people globally were living with HIV in 2020.
1.5 million [1.0 million–2.0 million] people became newly infected with HIV in 2020.
680 000 [480 000–1.0 million] people died from AIDS-related illnesses in 2020.
79.3 million [55.9 million–110 million] people have become infected with HIV since the start of the epidemic.
36.3 million [27.2 million–47.8 million] people have died from AIDS-related illnesses since the start of the epidemic.
People living with HIV
In 2020, there were 37.7 million [30.2 million–45.1 million] people living with HIV.

36.0 million [28.9 million–43.2 million] adults.
1.7 million [1.2 million–2.2 million] children (0–14 years).
53% of all people living with HIV were women and girls.

84% [67– >98%] of all people living with HIV knew their HIV status in 2020.
About 6.1 million [4.9 million–7.3 million] people did not know that they were living with HIV in 2020.
People living with HIV accessing antiretroviral therapy
As of 30 June 2021, 28.2 million people were accessing antiretroviral therapy, up from 7.8 million [6.9 million–7.9 million] in 2010.
In 2020, 73% [56–88%] of all people living with HIV were accessing treatment.

74% [57–90%] of adults aged 15 years and older living with HIV had access to treatment, as did 54% [37–69%] of children aged 0–14 years.
79% [61–95%] of female adults aged 15 years and older had access to treatment; however, just 68% [52–83%] of male adults aged 15 years and older had access.

85% [63– >98%] of pregnant women living with HIV had access to antiretroviral medicines to prevent transmission of HIV to their child in 2020.
New HIV infections
New HIV infections have been reduced by 52% since the peak in 1997.

In 2020, around 1.5 million [1.0 million–2.0 million] people were newly infected with HIV, compared to 3.0 million [2.1 million–4.2 million] people in 1997.
Women and girls accounted for 50% of all new infections in 2020.

Since 2010, new HIV infections have declined by 31%, from 2.1 million [1.5 million–2.9 million] to 1.5 million [1.0 million–2.0 million] in 2020.

Since 2010, new HIV infections among children have declined by 53%, from 320 000 [210 000–510 000] in 2010 to 150 000 [100 000–240 000] in 2020.
AIDS-related deaths
AIDS-related deaths have been reduced by 64% since the peak in 2004 and by 47% since 2010.

In 2020, around 680 000 [480 000–1 million] people died from AIDS-related illnesses worldwide, compared to 1.9 million [1.3 million–2.7 million] people in 2004 and 1.3 million [910 000–1.9 million] people in 2010.

AIDS-related mortality has declined by 53% among women and girls and by 41% among men and boys since 2010.
'Promising' HIV vaccine study conducted at George Washington University
"We are tremendously excited to be advancing this new direction in HIV vaccine design with Moderna's mRNA platform"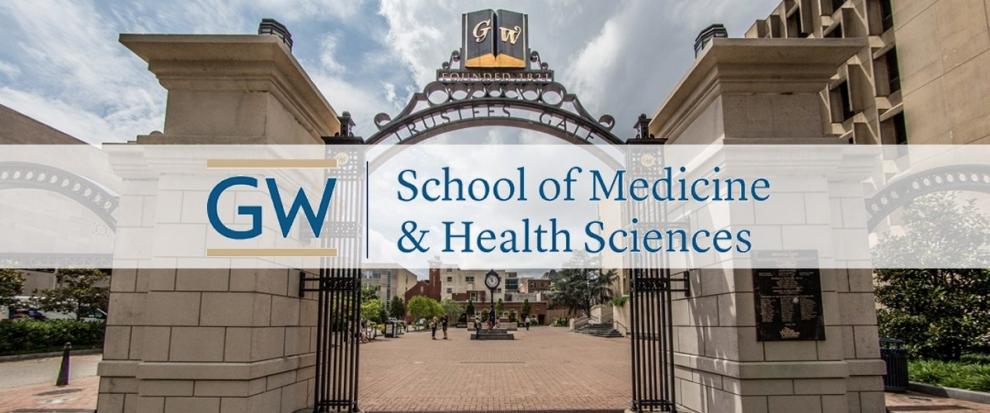 WASHINGTON – D.C.'s George Washington University School of Medicine and Health Sciences is one of four sites across the country in which a preliminary component of an experimental HIV vaccine is being given to volunteer participants in a study aimed at reversing years of failed attempts to develop an effective HIV vaccine by pursuing what study sponsors say is a new, promising approach.
The study, which involves 56 healthy, HIV-negative volunteer participants, is being conducted by the nonprofit scientific research organization known as IAVI and the biotechnology company Moderna, which developed one of the coronavirus vaccines now being used throughout the world.
In a Jan. 27 joint statement, IAVI and Moderna said their study is part of a Phase 1 trial designed to test newly developed experimental HIV vaccine antigens to determine if they will lead to the development of an effective HIV vaccine.
According to scientific literature, antigens are substances such as bacteria, viruses, and chemicals that induce the body to release antibodies that fight off infections. The statement by IAVI and Moderna says a vaccine technology developed by Moderna to use another component of the human body called messenger RNA or mRNA to strengthen a potential vaccine's ability to fight off infection by HIV is also a part of this vaccine study.
"We are tremendously excited to be advancing this new direction in HIV vaccine design with Moderna's mRNA platform," Mark Feinberg, president and CEO of IAVI, says in the statement. "The search for an HIV vaccine has been long and challenging and having new tools in terms of immunogens and platforms could be the key to making rapid progress toward an urgently needed, effective HIV vaccine," he says in the statement.
The statement says that scientific teams at IAVI and the biotechnology firm Scripps Research helped to develop the HIV vaccine antigens being tested in the trials taking place at the GW School of Medicine and Health Sciences and at locations in Atlanta, Ga., Seattle, Wash., and San Antonio, Tex.
It says the trial involving the 56 volunteer participants — who are divided among the four sites — began on Jan. 27 and is being funded by the Bill & Melinda Gates Foundation.
Among those calling the IAVI-Moderna trial an important step in HIV vaccine development is Carl Dieffenbach, director of the Division of AIDS at the National Institute of Allergies and Infectious Diseases (NIAID), which is part of the U.S. National Institutes of Health.
"This is a variation of a theme," Dieffenbach told the Washington Blade. "IAVI in collaboration with NIH did a version of this study already with a protein form of this immunogen," Dieffenbach said. He said that study worked out well and was published in a scientific journal.
"What's unique about this latest study is they're using RNA to deliver the vaccine rather than a protein," said Dieffenbach. "So, this is an important step for us in the vaccine field, that they can now compare the protein to the RNA."
Dieffenbach said the IAVI-Moderna trial is taking place after two other recently completed HIV vaccine studies involving human trials that NIAID was involved in resulted in findings that the two experimental HIV vaccines were ineffective. He said a third HIV vaccine study NIAID is involved in that is taking place in the U.S. and South America is expected to be completed in about a year.
The ongoing study in the Americas involves men who have sex with men and transgender individuals as those participating in that vaccine trial, he said.
Dieffenbach said in addition to the vaccine studies, NIAID is monitoring at least two studies of medication aimed at curing HIV. One of the studies was conducted by HIV researcher Dr. Timothy Schacker, who serves as Vice Dean for research at the University of Minnesota Medical School.
Schacker arranged for human trials of people who are HIV positive and taking standard anti-retroviral HIV medication to be given an experimental HIV cure medication developed by the biotechnology company ImmunityBio called Anktiva, according to a Jan. 31 statement released by ImmunityBio.
The statement says the trials showed promising results in the ability of Anktiva to induce the immune system of HIV-positive patients under standard HIV treatment who participated in the study to "kill" the latent or "hidden" HIV in their body that would otherwise reactivate and cause illness if they stopped taking HIV medication.
The goal of the development of Anktiva is to "rid the body of the virus for good and eliminate the need for antiretroviral therapy," the company's statement says.
Dieffenbach said his office was also monitoring an HIV cure study being conducted by the Rockville, Md., based genetic engineering company called American Gene Technologies. The company is conducting a human trial for a therapeutic treatment it has developed that's intended to enable the immune system of HIV-positive people to permanently eliminate HIV from their bodies. The company has said it was hopeful that early results of the effectiveness of the treatment would become available this year.