July 27, 2020 at 8:44 pm PDT | by Brody Levesque
Latino/Latinx population comprises disproportionate number of COVID-19 cases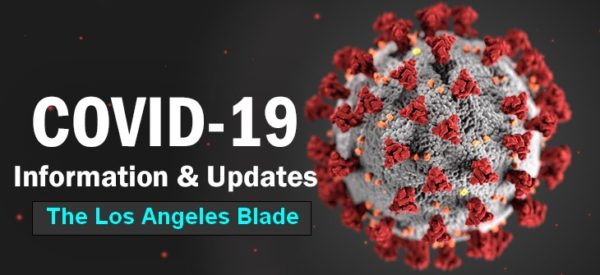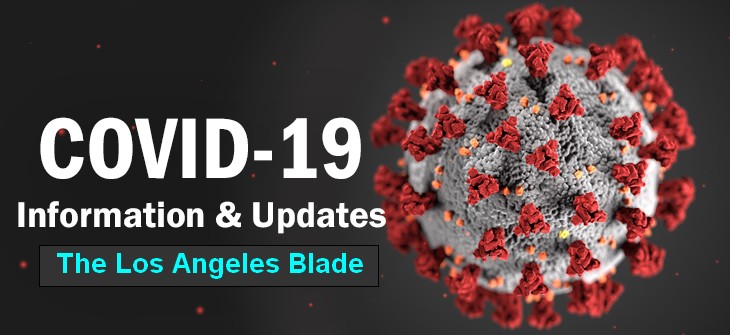 STOCKTON – As COVID19 numbers sharply increase across California, Governor Gavin Newsom today announced additional targeted actions to support the Central Valley – a region seeing concerning virus spread that is disproportionately impacting Latinos.
During the noon press briefing held at a local distribution center, Newsom noted that the state will deploy three Unified Support Teams to the Central Valley to provide hands-on technical assistance. He added that the Central Valley counties of San Joaquin, Stanislaus, Merced, Madera, Fresno, Kings, Tulare, and Kern would receive a $52 million dollar allocation of funding to help expand disease investigation, contact tracing, and quarantine efforts.
According to data provided by the California Department of Health, statewide, Latinos makeup 38.9 percent of the population but comprise a disproportionate number of COVID-19 cases (56 percent) and deaths (45.7 percent).
In the Central Valley, where between 41-65 percent of any given county is Latino, there are a disproportionate number of Latino deaths compared to population – for example, in Fresno County, Latinos comprise 52.6 percent of the population and 65 percent of COVID-19 deaths.
Health officials across the state including Los Angeles County have reported cases where have no race or ethnicity data was available except that based on surnames, local public health officials estimate that roughly 70 percent appear Latino, thus the current case numbers likely underestimate the total number of Latinos who are impacted by the virus.
"The data is clear that COVID-19 is disproportionately impacting Latinos in California," Newsom told reporters. "The rising community transmission rates we are seeing, particularly among Latinos in the Central Valley, are concerning. This is alarming and we are taking action. That's why today we are making $52 million available to counties in the Central Valley to support local public health departments with additional resources to stop the spread of the virus and reduce the number of hospitalizations related to COVID-19."
The state will deploy Unified Support Teams into the eight Central Valley counties to support and boost on-the-ground efforts to reduce transmission rates. The teams will work side by side with local public health, emergency, medical, community, and business organizations to evaluate on-the-ground needs and develop strategies and interventions to address them. These assessments could include evaluation and improvement in testing, contact tracing, disease investigation, data management, public education, and surge planning for local health care systems.
The teams will review data and look at outbreaks in factories and congregate setting such as long-term care facilities, high-density housing developments, and agricultural workplaces where individuals may be exposed to COVID-19.
The mission will be supported by various state agencies and departments.
The state's targeted efforts are funded in part with a grant from the Centers for Disease Control and Prevention (CDC), which has provided California $499 million to support the state's response to the pandemic, of which $286 million is being made available to local governments in their efforts to fight COVID-19.
In Los Angeles, the County Department of Public Health confirmed 17 new deaths and 2,039 new cases of COVID-19 Monday noting that it anticipates receiving a backlog of cases in the coming days.
The Department has identified 176,028 positive cases of COVID-19 to date across all areas of L.A. County, and a total of 4,375 deaths.
Citing data regarding the 4,083 people who have died, information about race and ethnicity is available in 99 percent of the cases reported.
48% of deaths occurred among Latino/Latinx residents, 25% among White residents, 15% among Asian residents, 11% among African American/Black residents, less than 1% among Native Hawaiian/Pacific Islander residents and 1% among residents identifying with other races.
Pointing out the heavy concentration of Latinx individuals, a spokesperson noted that since May, the majority of cases have occurred among people between the ages of 18 and 49 years old.
People between the ages of 30 and 49-year-old account for the largest proportion of cases and roughly the same proportion of cases as seen since May. Other age groups are flat or decreasing slightly.
"To the many families who are experiencing the profound grief of losing a loved one to COVID-19, we are so sorry for your loss. We also send our deepest sympathies to Long Beach Mayor Robert Garcia who recently lost his mother to this virus," said Dr. Barbara Ferrer, Director of Public Health in a written statement.
"It has been 145 days since the COVID-19 public health emergency was declared in Los Angeles County. These past 145 days have given us time to learn a lot more about COVID-19–how to coexist with it as we await the development of treatments and vaccines, and how to slow the spread to give our health system a fighting chance of treating those who fall seriously ill.
We must drive compliance, containment, and collaboration efforts that will move with us into the long-term recovery that we all want to see happen as soon as possible. There is mounting evidence that these strategies work. The task in front of us is to be able to thread the needle so that we continue with our recovery journey while protecting the health and well-being of our residents, our workforce, and our community. We have to do both."
Both Newsom and Ferrer re-emphasized the critical need for Californians to wear masks, maintain social distancing, and frequently wash hands to help stop the spread and transmission of the virus.
These simple actions were directly addressed in his daily press conference as Los Angeles Mayor Eric Garcetti on Monday pleaded with Angelenos to observe the requirements of the health orders. While he indicated that he was not going to roll-back the City into a shut-down with a more restrictive stay-at-home order, he asked that residents respect the rules governing facemask and other precautionary rules.