California commences LGBTQI+ specific data collection for COVID-19 & all other reportable diseases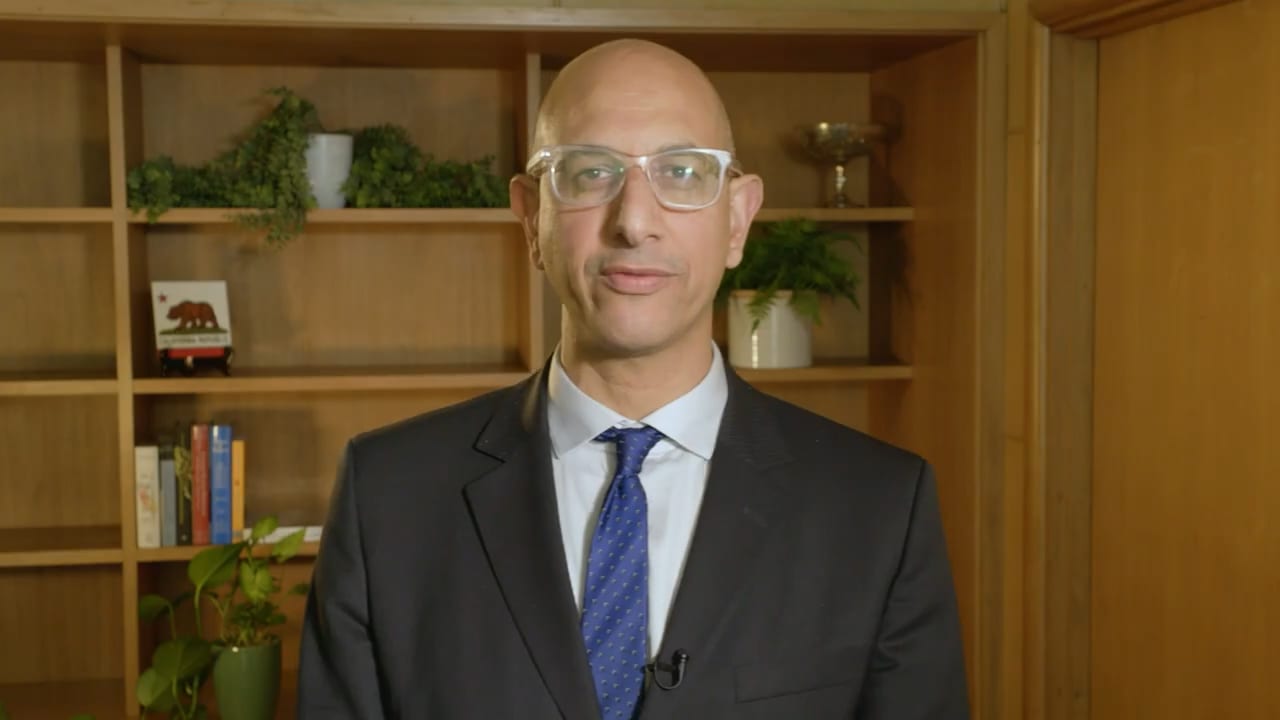 SACRAMENTO – Speaking to reporters Tuesday during a noon press briefing, California Health and Human Services Secretary Dr. Mark Ghaly announced that under new emergency regulations the state would immediately begin collecting sexual orientation & gender identity (SOGI) data on COVID-19 as well as "all other reportable diseases."
Dr. Ghaly noted that by requiring healthcare providers and local health departments to collect and report voluntary data on the gender identity and sexual orientation of patients, it will allow the state's public health officials to gain a better understanding on how the LGBTQI+ community is being impacted by COVID-19 as well as other potential future outbreaks.
Dr. Ghaly thanked lawmakers from the California LGBTQ legislative caucus, specifically State Sen. Scott Weiner, (D-SF), who had assisted in authoring and guiding Senate Bill 932, which specifically requires the state to collect data on the impact of COVID-19 and approximately 90 other reportable communicable diseases.
He also thanked LGBTQI+ advocacy group Equality California and others for their contributions to the effort to make this data collection a statewide mandate.
"The LGBTQ community has suffered a long history of government neglect when it comes to our healthcare system. I want to thank the state for listening to the LGBTQ community – namely, LGBTQ advocates and the California Legislative LGBTQ Caucus – and responding by enabling this data collection moving forward. It's a deeply important and promising first step and I am grateful for Governor Newsom's leadership and allyship," Weiner said in a written statement.
"This is just the beginning. SB 932 is more important than ever because we must codify this change into law. This data collection, not just for COVID-19 but for all reportable communicable diseases, is essential to ensure that our community gets the resources it needs moving forward. We can't keep leaving the LGTBQ behind when it comes to public health. California can and should lead the way in giving the LGTBQ community the health justice it deserves," he added.
Senate Bill 932 which passed the State Senate unanimously on June 25, 2020, is currently in the Assembly Committee on Health, where it is scheduled to be heard on Tuesday, August 4. If passed and signed into law by Governor Gavin Newsom, the bill would take effect immediately. The bill is co-authored by all members of the California Legislative LGBTQ Caucus, as well as Assemblymember David Chiu (D-San Francisco), and co-sponsored by Equality California and the California LGBTQ Health and Human Services Network.
"The COVID-19 crisis has devastated the LGBTQ+ community. But for months, we haven't had the data to understand how, why or exactly what to do about it. From the beginning of this crisis, we have been clear: If LGBTQ+ people are left out of COVID-19 data, we will be left out of California's data-driven response. Thanks to Governor Newsom's leadership and his administration's hard work, we will start to have answers. Equality California Executive Director Rick Chavez Zbur noted in a statement.
"We appreciate that the governor, his staff, Dr. Ghaly, and Dr. Angell understood the urgency of this problem […] This data will finally give our government, our public health leaders and our community an understanding of the degree to which this pandemic is devastating LGBTQ+ people — and what steps need to be taken to save lives," he added.
Because rates of respiratory issues (from smoking), HIV/AIDS, cancer, and homelessness are higher in the LGBTQ+ community, LGBTQ+ people are likely experiencing greater health impacts from COVID-19 according to studies by the Williams Institute.
In Los Angeles County, Supervisors Kathryn Barger and Sheila Kuehl had pushed a way to collect LGBTQ data locally, through the LA County Department of Public Health COVID portal.
Last month on June 18, Kuehl and the County announced that SOGI questions are now being included in the general questionnaire asked of all people seeking an appointment to test for the coronavirus. This is the same questionnaire used by providers asking data questions on race, age, and sex.
"LGBT people experience disproportionate rates of underlying illness, poverty, homelessness, and discrimination," Kuehl said in a statement to the Los Angeles Blade. "That's why it's so important that we capture sexual orientation and gender identity information as people get tested for COVID-19. Knowing how COVID-19 is affecting LGBT populations will allow us to appropriately allocate resources and address needs within the community. I'm very grateful to the many people in government and local nonprofits who worked quickly to make sure we could start this data collection as quickly as possible."
In the question and answer segment of the press briefing, the Los Angeles Blade asked Dr. Ghaly about the COVID testing and contact tracing prioritization among the homeless population specifically LGBTQI+ youth who comprise roughly 40% of homeless youth across California and the nation.
Ghaly noted that the state had refocused efforts in two of the Governor's initiatives, Project Home-Key and Project Room-Key which were implemented to expand housing and shelters for the state's homeless people and explained that efforts were being placed into further expanding the testing and contact tracing in the homeless population.
He also noted that testing supplies and quicker laboratory turnaround for shelters and social service agencies in support of homeless shelters and service providers continues to be a priority in delivering needed equipment and PPE.
The Blade also asked if his department was working towards greater penetration of the state's Latino/Latinx population, which has seen the greatest amount of positive results for the coronavirus, with more bilingual personnel and contact tracing cohorts.
Ghaly said that a push was underway to expand testing capabilities beyond "brick and mortar facilities" and that emphasis was being placed on drive-thru testing sites and noted the need for greater penetration in the agricultural/factory workers population. He said that state health care workers will also be conducting disease investigation and contact tracing with sensitivity to "in-language" for accurate data collection.
Newsom announces end of the COVID-19 State of Emergency
California's pandemic response efforts have saved tens of thousands of lives, kept people out of the hospital and protected the economy
SACRAMENTO – Today, Governor Gavin Newsom announced that the COVID-19 State of Emergency will end on February 28, 2023, charting the path to phasing out one of the most effective and necessary tools that California has used to combat COVID-19.
This timeline gives the health care system needed flexibility to handle any potential surge that may occur after the holidays in January and February, in addition to providing state and local partners the time needed to prepare for this phaseout and set themselves up for success afterwards.
With hospitalizations and deaths dramatically reduced due to the state's vaccination and public health efforts, California has the tools needed to continue fighting COVID-19 when the State of Emergency terminates at the end of February, including vaccines and boosters, testing, treatments and other mitigation measures like masking and indoor ventilation.
As the State of Emergency is phased out, the SMARTER Plan continues to guide California's strategy to best protect people from COVID-19.
"Throughout the pandemic, we've been guided by the science and data – moving quickly and strategically to save lives. The State of Emergency was an effective and necessary tool that we utilized to protect our state, and we wouldn't have gotten to this point without it," said Newsom. "With the operational preparedness that we've built up and the measures that we'll continue to employ moving forward, California is ready to phase out this tool."
 
To maintain California's COVID-19 laboratory testing and therapeutics treatment capacity, the Newsom Administration will be seeking two statutory changes immediately upon the Legislature's return: 1) The continued ability of nurses to dispense COVID-19 therapeutics; and 2) The continued ability of laboratory workers to solely process COVID-19 tests.
"California's response to the COVID-19 pandemic has prepared us for whatever comes next. As we move into this next phase, the infrastructure and processes we've invested in and built up will provide us the tools to manage any ups and downs in the future," said Secretary of the California Health & Human Services Agency, Dr. Mark Ghaly. "While the threat of this virus is still real, our preparedness and collective work have helped turn this once crisis emergency into a manageable situation."
 
Throughout the pandemic, Governor Newsom, the Legislature and state agencies have been guided by the science and data to best protect Californians and save lives – with a focus on those facing the greatest social and health inequities – remaining nimble to adapt mitigation efforts along the way as we learned more about COVID-19. The state's efforts to support Californians resulted in:
Administration of 81 million vaccinations, distribution of a billion units of PPE throughout the state and processing of 186 million tests.
Allocation of billions of dollars to support hospitals, community organizations, frontline workers, schools and more throughout the pandemic.
The nation's largest stimulus programs to support people hardest hit by the pandemic – $18.5 billion for direct payments to Californians, $8 billion for rent relief, $10 billion for small business grants and tax relief, $2.8 billion to help with overdue utility bills, and more.
California's pandemic response efforts have saved tens of thousands of lives, kept people out of the hospital and protected the economy:
California's death rate is the lowest amongst large states. If California had Texas' death rate, 27,000 more people would have died here. If California had Florida's rate, that figure jumps to approximately 56,000 more deaths.
In only the first ten months of vaccines being available, a study showed that California's efforts saved 20,000 lives, kept 73,000 people out of the hospital and prevented 1.5 million infections.  
California's actions during the pandemic protected the economy and the state continues to lead the nation in creating jobs and new business starts:

"'Lockdown' states like California did better economically than 'looser' states like Florida, new COVID data shows," with California's economy having contracted less than such states – economic output shrank 3.5% on average for the U.S., compared with 2.8% for California.
Since February 2021, California has created 1,628,300 new jobs – over 16% of the nation's jobs, by far more than any other state. By comparison, Texas created 1,133,200 jobs (11.3% of the nation's) and Florida created 787,600 jobs (7.9% of the nation's) in that same timeframe.
Since the beginning of 2019, data from the Bureau of Labor Statistics shows that over 569,000 businesses started in California, by far more than any other state.