U.S. hits 9 million COVID cases- LA area jurisdictions cancel Halloween activities
According to the tally of deaths recorded by Hopkins, more than 229,000 Americans have died from the disease.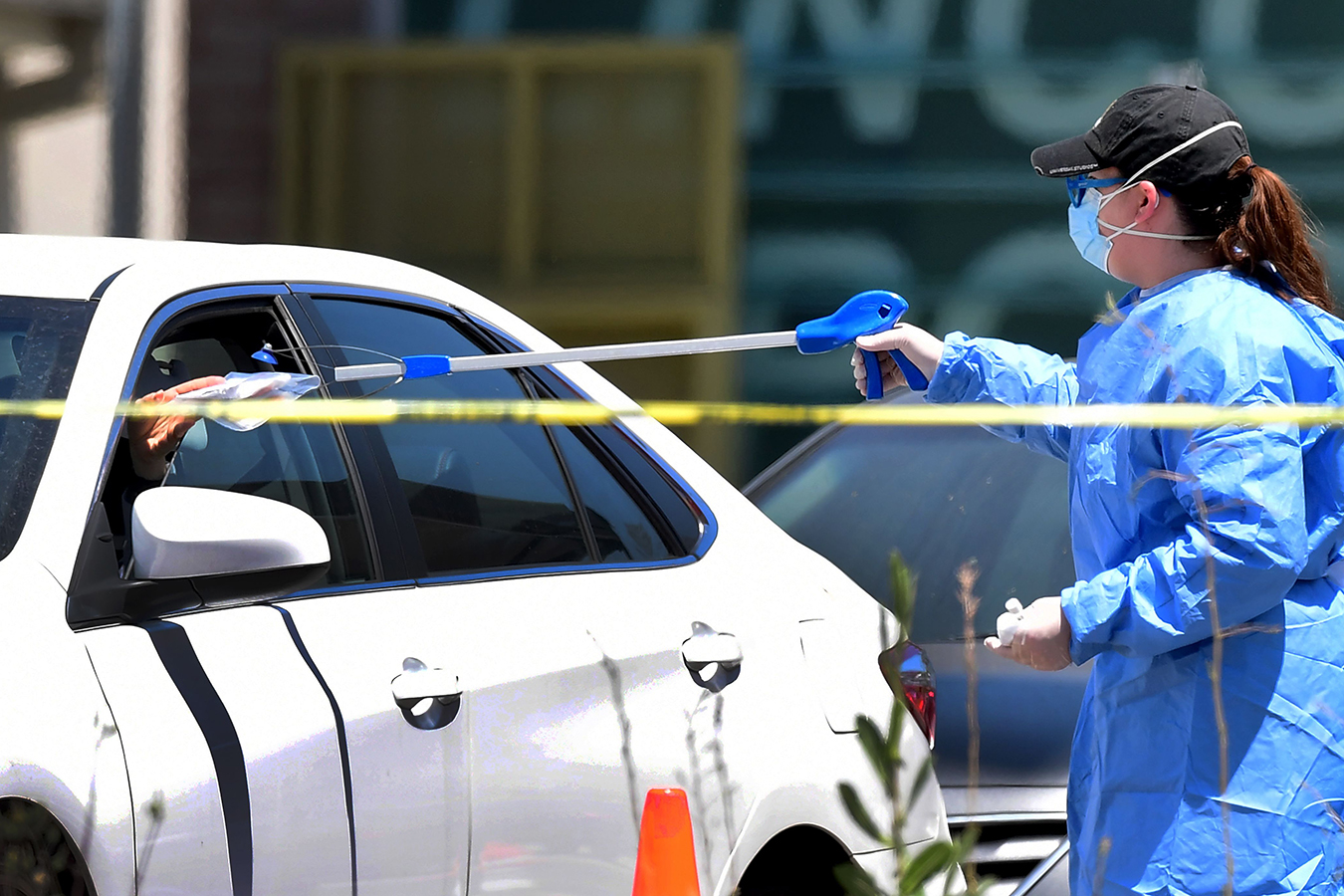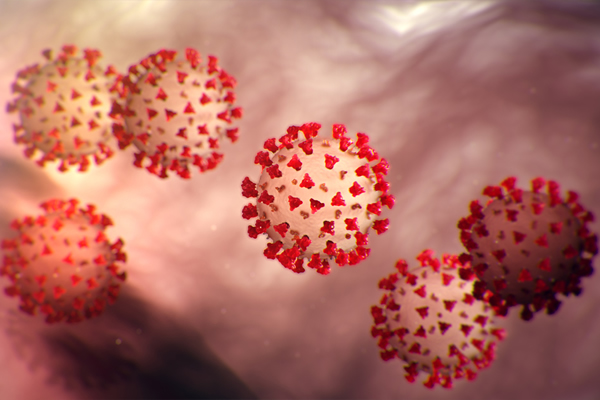 LOS ANGELES – In a grim milestone Friday the United States passed 9 million active cases of the coronavirus according to the database maintained by Johns Hopkins University in Baltimore, Maryland. At 9,015,262 total confirmed cases since the pandemic began, the U.S. has the highest number of any country in the global community. This coming less than two weeks after the nation passed 8 million cases.
According to the tally of deaths recorded by Hopkins, more than 229,000 Americans have died from the disease or illnesses exacerbated by COVID19 as of Friday. The pandemic is in a state of resurgence with states in the Midwest, such as North and South Dakota, Iowa, Illinois, Michigan, and Wisconsin leading in new cases as the U.S. set a national new record of over 90,456 infections in a single 24 hour period Thursday.
A spokesperson for U.S. Assistant Secretary for Health, Admiral Brett P. Giroir, M.D., told the Blade in a phone call Friday afternoon that Giroir is continuing to urge the public to keep wearing masks, wash their hands and practice social distancing. Giroir has publicly stated that "a safe and effective vaccine is around the corner."
Admiral Girior and other federal public health officials have found themselves increasingly at odds with President Donald Trump who has defied their and CDC recommendations by continuing to hold massive political rallies with little to no social distancing or mask use. The president also continues to downplay the pandemic, repeatedly telling the audiences at the campaign rallies that the country is "rounding the curve" on COVID19 infections.
Trump also has openly disparaged CDC guidelines, in particular continuing to mock mask wearing the most recent instance during a campaign rally Friday in Michigan, calling out Fox News host Laura Ingraham for wearing a mask.
"I do believe Laura Ingraham is here some place. Where is Laura? Where is she?" Trump said, as he looked around the crowd for her.
"I can't recognize you. Is that a mask?" the president said. "No way. Are you wearing a mask? I've never seen her in a mask."
"She's being very politically correct," he added.
Trump has also blamed the rise in numbers on "too much testing," Girior, who is a member of the White House Coronavirus Task Force says the increase in U.S. cases isn't just because of more testing. The proof of the increase he maintains is the sudden the uptick in hospitalizations and deaths nationwide from COVID-19.
In Los Angeles, the LA County Department of Public Health confirmed 26 new deaths and 1,296 new cases of COVID-19 Friday. To date, Public Health identified 306,327 positive cases of COVID-19 across all areas of L.A. County and a total of 7,056 deaths.
The Department is asking that Angelenos who may celebrate Halloween and Dia de los Muertos this weekend to actively limit potential unsafe scenarios by not trick-or-treating because of the risk of exposure to the virus through communal food handling and mixing with non-household individuals.
"Safer options include participating in a virtual party, attending a drive-in event, driving around your neighborhood to see decorated houses, holding a scavenger hunt for treats at home, or attending a special Halloween drive-in movie," Public Health said in a media statement Friday.
Carnivals, parties, festivals, live entertainment, and haunted house attractions are not safe this Halloween and are not permitted under the Health Officer Order.
"As we head into the holiday weekend, please remember there is simply too much COVID-19 going around for us to let our guard down. The fewer people you and your household have in-person contact with, the lower your risk of getting and spreading COVID-19," said Dr. Barbara Ferrer, Director of Public Health.
The City of West Hollywood is reminding the community and the region that the City's annual Halloween Carnaval has been cancelled in accordance with Dr. Ferrer's Health Officer Order, which prohibits public gatherings of more than 10 people as the region responds to the coronavirus (COVID-19) pandemic.
Additionally, LA County Public Health issued Guidance for Celebrating Halloween and Día de los Muertos, which prohibits carnivals, festivals, live entertainment, and haunted house attractions.
While restaurants in the City will be open for business in adherence to LA County Public Health protocols, on-site outdoor dining capacity is limited. Customers are encouraged to use pickup and takeout options in order to control crowd size and safeguard social distancing.
As a reminder, the City of West Hollywood requires people to wear face coverings in public. Personnel from the Los Angeles County Sheriff's Department West Hollywood Station will monitor compliance and, while the primary focus remains on education and awareness, personnel may issue Administrative Citations to those refusing voluntary compliance to use a face covering.
Sheriff's personnel will hand out face coverings as part of requesting compliance to people who do not have them. The City of West Hollywood's fee schedule for an Administrative Citation includes a minimum violation of $250 plus an administrative fee of $50 for a total of $300 on first violation.
In addition, the City of West Hollywood's Code Compliance Division provides oversight of business compliance and Code Enforcement Officers may issue Administrative Citations to businesses that are not in compliance with the Los Angeles County Department of Public Health orders and protocols.
In a media statement, the City of West Hollywood noted that it looks forward to celebrating Halloween Carnaval in the future when activities for public gatherings are permitted by the Los Angeles County Department of Public Health. As background, the City of West Hollywood's Halloween Carnaval was launched in 1987 and is rooted in the foundation of the City's diverse culture and community.
The event has grown year-by-year into an annual gathering of phenomenal costumes, entertainment, culture, and self-expression with a myriad of observers, revelers, exhibitionists, and performers.
There are, however, some pandemic modified activities for Angelenos to enjoy reported Spectrum News 1 LA.
See thousands of hand-carved and illuminated Jack O' Lanterns and depictions of movie stars, sports heroes, and animated characters at King Gillette Ranch in Calabasas. Touted as an "Instagrammable Halloween experience," the event was changed to a drive-thru where visitors stay in their vehicle while cruising 50 acres of property. The event runs through Nov. 1, and tickets must be purchased online. The cost is $69 for a vehicle of up to 7 people, plus $20 more for 8 to 12 people.
Stranger Things: The Drive Into Experience
Fans of the Netflix series will be transported from downtown Los Angeles to 1980s Hawkins, where they can explore the Upside Down with all its visual and audio special effects — all from their vehicle. The experience is recommended for those age 13 and up, and dressing up for the occasion is recommended. Tickets start at $59 for two people in one car.
For a complete list of safe Halloween activities visit Spectrum News 1 LA Entertainment. (Link)
LA County expected to hit herd immunity by mid summer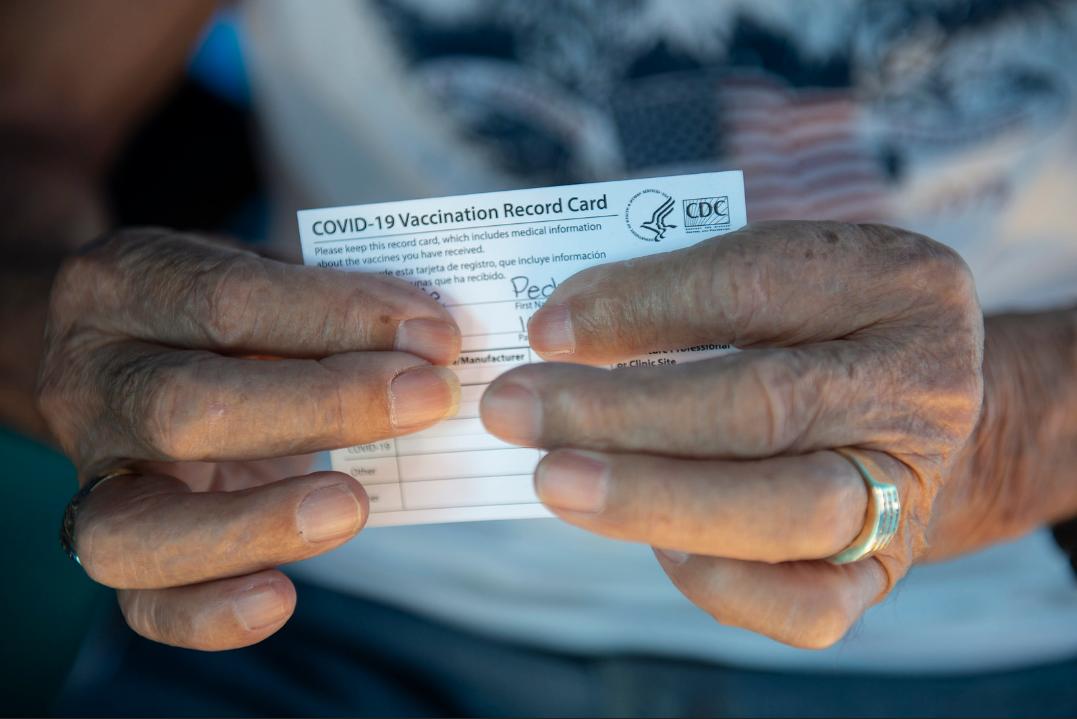 LOS ANGELES – Los Angeles County could reach COVID-19 herd immunity among adults and the older teenagers by mid- to late July, public health officials announced Monday. Over the weekend LA Mayor Eric Garcetti announced that appointments are no longer needed for Angelenos to get COVID-19 vaccinations at any site run by the city.
Garcetti's move is intended to give people who don't have the time or technological resources to navigate online booking platforms a chance to get the shot.
The percentage of the population the County needs to vaccinate to achieve community immunity is unknown, however Public Health officials estimate it's probably around 80%. Currently, 400,000 shots each week are getting into the arms of L.A. County residents, and there are over 2 million more first doses to go before 80% of all L.A. County residents 16 and older have received at least one shot.
At this rate, Public Health expects the County will reach this level of community immunity in mid- to late July and that assumes the County continues to at least have 400,000 people vaccinated each week. That would include both first doses that people need as well as their second doses.
This news came as Los Angeles Unified School District officials announced that attendance numbers at all grade levels in the District have been considerably lower than expected as extensive safety measures have failed to lure back the vast majority of families in the final weeks of school.
Only 7% of high school students, about 30% of elementary school children and 12% of middle school students have returned to campuses.
As of May 7, more than 8,492,810 doses of COVID-19 vaccine have been administered to people across Los Angeles County. Of these, 5,146,142 were first doses and 3,346,668 were second doses.
On Monday the U.S. Food & Drug Administration (FDA) expanded the emergency use authorization for the Pfizer COVID-19 vaccine for adolescents 12 to 15 years of age. The Pfizer vaccine is already authorized for people 16 years old and older.
Pfizer's testing in adolescents "met our rigorous standards," FDA vaccine chief Dr. Peter Marks said. "Having a vaccine authorized for a younger population is a critical step in continuing to lessen the immense public health burden caused by the COVID-19 pandemic."
In a statement released Monday by the White House, President Joe Biden the FDA's decision marked another important step in the nation's march back to regular life.
"The light at the end of the tunnel is growing, and today it got a little brighter," Biden said.
Los Angeles County will offer the Pfizer vaccine for 12 to 15-year-olds once the Centers for Disease Control and Prevention (CDC) affirms the FDA recommendation, which can happen as early as Wednesday. All adolescents 12-17 will need to be accompanied by a parent or guardian to get vaccinated.
To find a vaccination site near you, to make an appointment at vaccination sites, and much more, visit: www.VaccinateLACounty.com (English) and www.VacunateLosAngeles.com (Spanish). If you don't have internet access, can't use a computer, or you're over 65, you can call 1-833-540-0473 for help finding an appointment or scheduling a home-visit if you are homebound. Vaccinations are always free and open to eligible residents and workers regardless of immigration status.
In the meantime, the Los Angeles County Department of Public Health and the Centers for Disease Control and Prevention say that unvaccinated people — including children — should continue taking precautions such as wearing masks indoors and keeping their distance from other unvaccinated people outside of their households.
Federal Judge says CDC doesn't have authority to issue nationwide eviction moratorium
The moratorium was put in place by the CDC to aid millions of renters who are struggling financially amid the coronavirus pandemic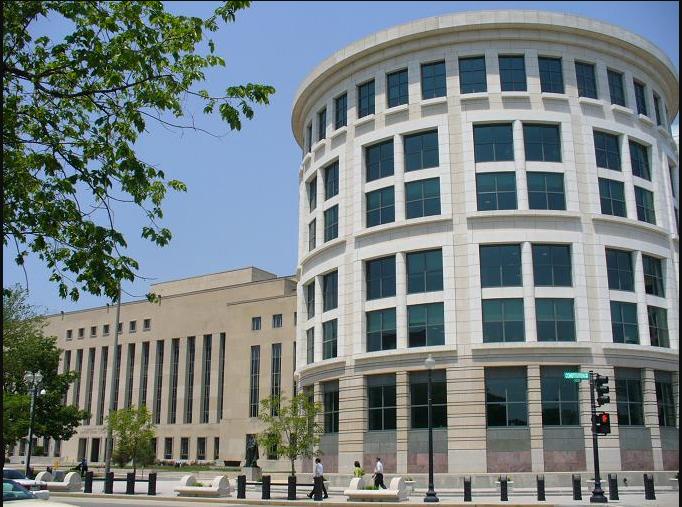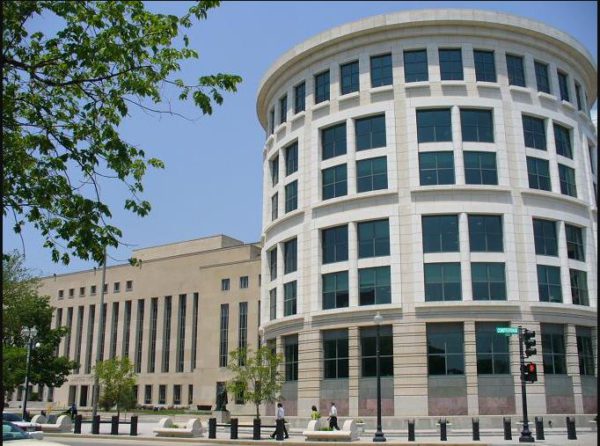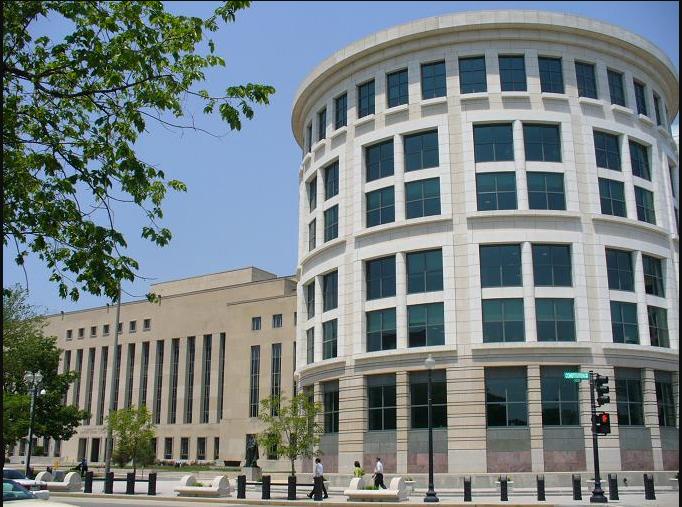 WASHINGTON – A federal judge ruled Wednesday that the Centers for Disease Control and Prevention, (CDC), doesn't have the legal authority to issue a nationwide eviction moratorium.
The moratorium was put in place by the CDC to aid millions of renters who are struggling financially amid the coronavirus pandemic and was to be extended under the Biden Administration until June 30.
U. S. District Court Judge Dabney L. Friedrich, a Trump appointee, in a 20 page ruling wrote that the CDC exceeded the authority granted by Congress under the terms of the Public Health Service Act and the legislation passed and signed into law by former President Trump that addressed the coronavirus pandemic.
Friedrich wrote, "[…] It is the role of the political branches, and not the courts, to assess the merits of policy measures designed to combat the spread of disease, even during a global pandemic.
The question for the Court is a narrow one: Does the Public Health Service Act grant the CDC the legal authority to impose a nationwide eviction moratorium? It does not.
Because the plain language of the Public Health Service Act, 42 U.S.C. § 264(a), unambiguously forecloses the nationwide eviction moratorium, the Court must set aside the CDC Order. […]"
A spokesperson for the Department of Health and Human Services told the Blade that officials were reviewing today's decision and would make a statement at a later point.
LA moves to Yellow Tier Thursday
Los Angeles County has met the threshold for the least restrictive yellow tier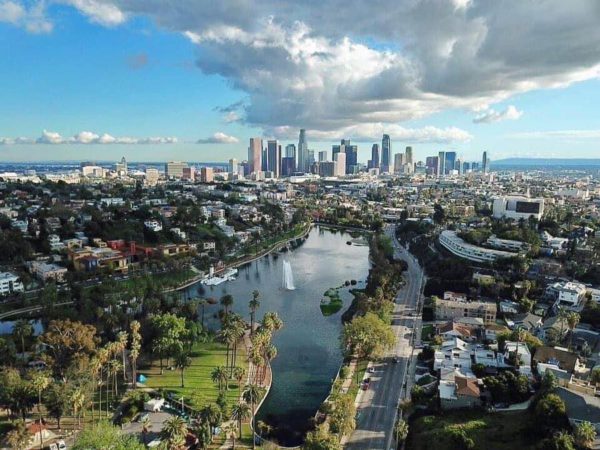 LOS ANGELES – Los Angeles County has met the threshold for the least restrictive yellow tier in the State's Blueprint for a Safer Economy, the Los Angeles County Department of Public Health announced Tuesday.
Moving into the yellow tier allows, on Thursday, for increases in capacity in many sectors and allows bars to begin providing indoor service at 25% capacity. Additionally it means that meaning a swath of businesses and venues — including gyms, movie theaters, amusement parks, stadiums and museums — can now operate at higher capacity.
The sectors with increases in capacity limits include amusement parks and fairs, gyms and fitness centers, yoga studios, private events, bars, hotels and short-term lodging rentals, private gatherings, breweries, indoor playgrounds, restaurants, cardrooms and racetracks, indoor and outdoor live events and performances, wineries and tasting rooms, family entertainment centers, and museums, zoos, and aquariums.
California has the lowest infection rate in the country. Los Angeles County, which is home to a quarter of the state's nearly 40 million people and has endured a disproportionate number of the state's 60,000 deaths, didn't record a single COVID-19 death Sunday or Monday, which was likely due to incomplete weekend reporting but still noteworthy.
A total of seven of the state's 58 counties are now in the so-called yellow tier, which is the final stage of a phased reopening plan before a projected return to business as usual June 15. The five other counties are all remote areas of Northern California.
Governor Gavin Newsom announced a series of initiatives building on the state's work to vaccinate California's hard-to-reach communities against COVID-19, address vaccine hesitancy and drive innovative efforts in the communities hardest hit by the pandemic.
New efforts focus on direct appointment assistance; community outreach including neighborhood canvassing, phone banking and text banking; at-home vaccinations and transportation services; and an additional $33 million in funding, bringing the total to $85.7 million, to support community-based organizations.
"We're at a pivotal moment in our COVID-19 vaccine rollout – more than 30 million doses have been administered in California to date, and it's going to take some new approaches to reach those who haven't been vaccinated yet," said Newsom. "These enhanced initiatives build on the community-based approach the state has taken throughout this crisis, in order to ensure vaccines are easily within reach of more people."

About 60 percent of eligible Californians have received at least one dose and as of April 15, anyone age 16 and up is eligible to receive the vaccine.
In addition, building on the bipartisan work done during the "Wear A Mask" campaign, California Governors Gavin Newsom, Jerry Brown, Arnold Schwarzenegger and Pete Wilson have come together to encourage all Californians to get vaccinated.