January 2, 2021 at 11:40 pm PST | by Brody Levesque
Viral tsunami; Hospitals, funeral homes in crisis- LAPD & LASD make NYE arrests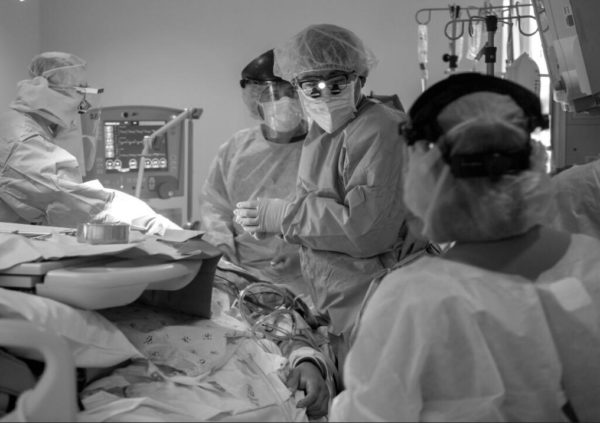 LOS ANGELES – Angry healthcare workers are decrying the thousands of people across the greater Los Angeles region who defied Public Health orders by attending underground New Year's Eve parties, even as the coronavirus pandemic crisis has now overwhelmed Southern California's healthcare systems and funeral homes.
The Blade spoke to several ICU and other healthcare staff members at Cedars Sinai and at the Los Angeles County + USC Medical Center Saturday. All condemned the actions of their fellow Angelenos who were arrested or cited for violating the health order that forbids associating with others outside of their immediate household and no large gatherings.
Dr. Anish Mahajan, the Chief Medical Officer for Harbor-UCLA Medical Center told NBC News, "The risk that you take will- will result in death of somebody else in your community."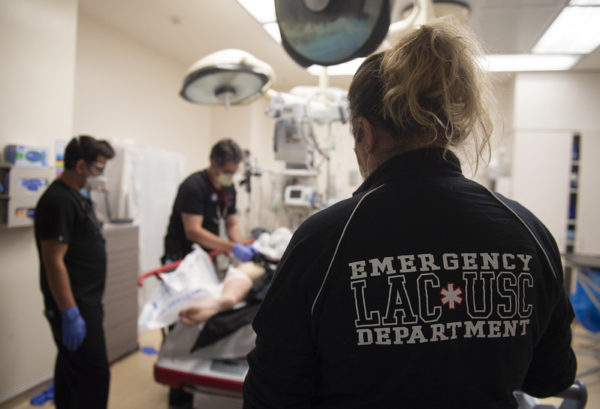 The impact on Southern California's healthcare system that one infectious disease specialist, Dr. Robert Kim-Farley from the UCLA Fielding School of Public Health, described as a 'viral tsunami' has now resulted in the U.S. Army Corps of Engineers being called in to assist in overhauling the hi-flow oxygen delivery systems of six older county hospitals which are crippled by the staggering number of patients requiring oxygen on an already overtaxed system.
The team from Army Corps of Engineers will evaluate the oxygen systems at the following county hospitals:
— Adventist Health White Memorial Hospital, Los Angeles;
— Emanate Health Queen of the Valley Hospital, West Covina;
— Mission Community Hospital, Panorama City;
— Beverly Community Hospital, Montebello;
— Lakewood Regional Medical Center, Lakewood;
— PIH Health Hospital, Downey.
"By working to upgrade challenged oxygen delivery systems at these older hospitals we can improve the ability to deliver life sustaining medical care to those who need it," said Mark Ghilarducci, director of the Governor's Office of Emergency Services.
LA county's health services director, Dr. Christina Ghaly, said that some hospitals' pipes cannot maintain sufficient pressure and might even freeze.
Cathy Chidester, director of the Los Angeles County Emergency Medical Services Agency noted in an email,
"We have deployed makeshift wards which are being set up in tents, arenas, classrooms and conference rooms. Ambulances are being forced to wait in bays as long as eight hours before having the ability to transfer patients inside hospitals — and in some cases, doctors were treating patients inside ambulances. We're running out of ambulances, and our response to 911 calls is getting longer and longer."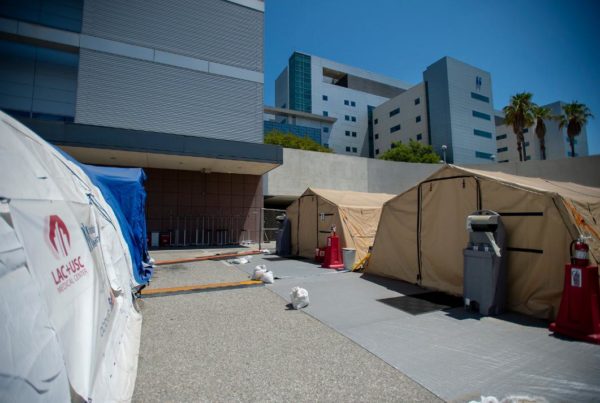 Against this backdrop the area's funeral homes are also under siege. "I've been in the funeral industry for 40 years and never in my life did I think that this could happen, that I'd have to tell a family, 'No, we can't take your family member,' " Magda Maldonado, owner of Continental Funeral Home in Los Angeles, told the Associated Press (AP) Saturday.
Continental is averaging about 30 body removals a day — six times its normal rate. Mortuary owners are calling one another to see whether anyone can handle overflow, and the answer is always the same: They're full, too.
In order to keep up with the flood of bodies, Maldonado told the AP that she rented extra 50-foot refrigerators for two of the four facilities she runs in LA and surrounding counties. Continental has also been delaying pickups at hospitals for a day or two while they deal with residential clients.
The Los Angeles Police Department and the Los Angeles County Sheriff's Departments spent the New Year's holiday period dispersing, detaining or arresting several thousand individuals breaking up illegal gatherings. According to Lt. Raul Jovel, an LAPD spokesman, police investigative teams were "all monitoring social media" this week to identify planned parties. Jovel noted that their task was made extremely difficult because party hosts "are getting smarter," he said.
The LAPD broke up at least eight New Year's Eve gatherings involving more than 2,000 people downtown and in the surrounding area, including one warehouse party where more than 1,000 people were dispersed.
Los Angeles City Attorney Mike Feuer had asked the web-based Eventbrite to remove invitations to New Year's Eve parties from its website. There has been several dozen invitations that had been posted over the past several weeks, many which specified that 'time & location' would be disclosed upon purchase of a ticket.
An LAPD source had confirmed to the Blade Thursday afternoon that the department has ramped up its capabilities and added additional manpower to respond to any gatherings that run afoul of the public health orders.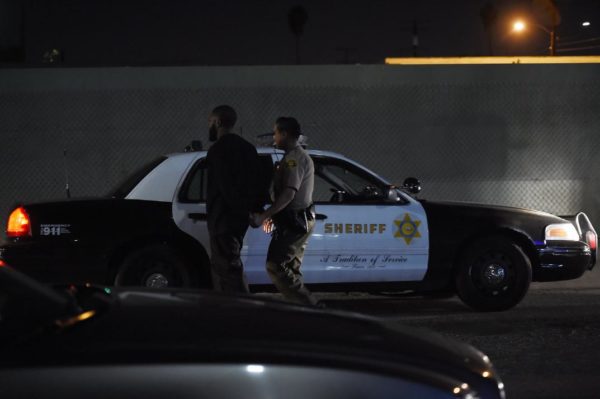 "I have made it clear that we will seek out and take law enforcement action against all 'Super-Spreader' events occurring anywhere within Los Angeles County," Sheriff Alex Villanueva said in a statement.
The @LASDHQ COVID-19 Super-Spreader Task Force conducted operations in 5 separate locations last night.
90 adult arrests for health officer order violations. 900+ ppl warned/advised
6 guns recovered
1 adult arrest for gun/drug crimes
Tweet from Alex Villanueva (@LACoSheriff) January 1, 2021
A spokesperson for the Los Angeles County Sheriff's Department said they broke up at least five parties involving more than 900 people — including at a rented house, a vacant warehouse, a hotel and a closed business.
The Los Angeles County Department of Public Health reported a total of 806,210 confirmed COVID-19 cases across Los Angeles County and a total of 10,682 deaths as 138 new deaths and 15,701 new confirmed cases of COVID-19 in Los Angeles County were reported on Saturday.
There are 7,627 people with COVID-19 currently hospitalized and 21% of these people are in the ICU. This is an increase of more than 850 patients since last Saturday, December 26, when the daily number of people hospitalized with COVID-19 was 6,770.
According to the California Department of Health, the Southern California Region continues to have 0% ICU capacity remaining. The only path that will reduce the demand on hospital care is to decrease the number of people becoming newly infected with COVID-19.