January 15, 2021 at 7:12 pm PST | by Staff reports
Health officials; Stay Home to stop the spread of COVID as vaccine rollout continues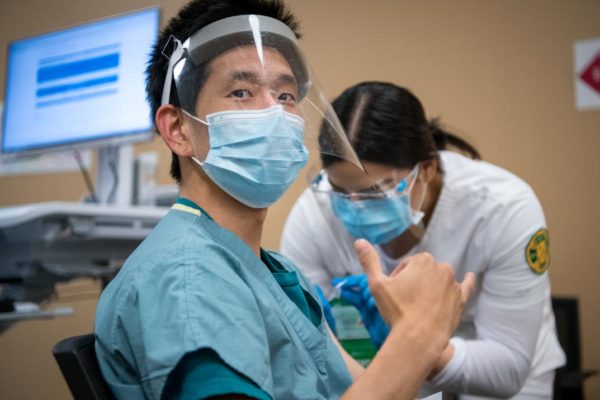 LOS ANGELES – The Los Angeles County Department of Public Health is reminding County residents that "the most important action for everyone to take to stop the spread of COVID-19 and save lives is to stay home and not mingle with others not in your household."
This as the County recorded 258 new deaths and 15,051 new cases of COVID-19. As of Friday, Public Health identified 989,928 positive cases of COVID-19 across all areas of L.A. County and a total of 13,489 deaths.   L.A. County is likely to record over 1 million total cases this weekend.
There are 7,715 people with COVID-19 currently hospitalized and 22% of these people are in the ICU. For most of this week, the number of people hospitalized with COVID-19 each day remained slightly under 8,000 patients. While the number of patients hospitalized daily with COVID-19 decreased slightly, healthcare workers and ICU capacity remains strained.
As of Thursday, more than 279,000 doses of vaccine including more than 219,000 first doses and more than 60,000 second doses have been administered to healthcare workers and residents and staff at skilled nursing facilities in Phase 1A.
The County is in the process of offering vaccinations to all remaining healthcare workers in Phase 1A. While many frontline healthcare workers have already received their first dose, officials estimate an additional 450,000 healthcare workers need to be vaccinated.
There are many healthcare partners vaccinating healthcare workers, including select pharmacies and health clinics. To bolster vaccination efforts for remaining healthcare workers who are eligible for a vaccine in Phase 1A, next week, Public Health is opening five new large-capacity vaccination sites across the county for frontline healthcare workers in Phase 1A.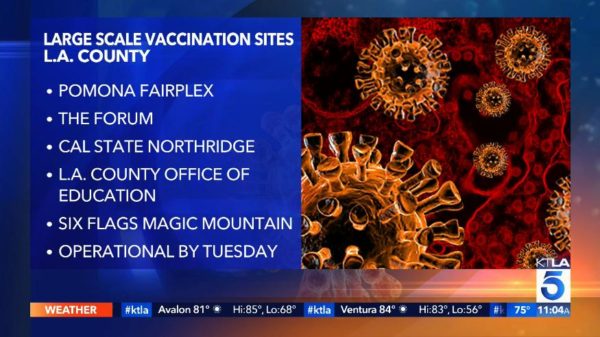 The first of those mega-coronavirus vaccination sites, Dodger Stadium, opened Friday with Los Angeles Mayor Eric Garcetti and California Governor Gavin Newsom on hand to mark the occasion.
"This is the proverbial Ark of our time, one among other sites to help end the global suffering," L.A. Deputy Mayor Jeff Gorell said in a tweet about the vaccination supersite's opening day.
Once fully up and running, health officials say the stadium has the capacity to inoculate about 12,000 people a day, KTLA reported.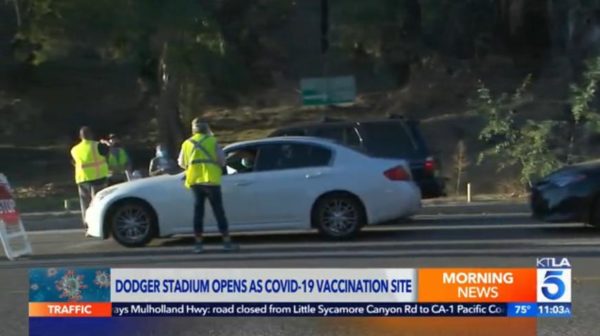 But managing a mass vaccine site raises more logistical challenges than a testing site, which relied largely on self-administered oral-swab tests.
Vaccine injections, meanwhile, must be performed by health professionals who will need to closely monitor each vaccine recipient. Further complicating the process, people need to be screened and then tracked down for scheduling appointments for their second dose.
Healthcare workers must register for an appointment in advance and must bring identification with them that clearly shows where they work and that they qualify when showing up for their vaccine. Healthcare workers should visit the signup website to register.
Public Health anticipates the remaining healthcare workers will be vaccinated with their first dose in the next two weeks.
Beginning next week, Public Health will be working with healthcare providers and pharmacies to get ready to vaccinate people 65 and older once the County's vaccine allocation increases.
"The five large-scale vaccination sites set to launch next week are part of our growing arsenal against COVID-19, and along with physical distancing, wearing masks, and keeping away from large gatherings, we now have even more effective tools to take our lives back from COVID-19," said Chair of the County Board of Supervisors Hilda L. Solis
KTLA also reported that Garcetti said Friday that he would "potentially" make the vaccination mandatory for LAFD personnel amid reports that some Los Angeles firefighters are refusing to take the COVID-19 vaccination.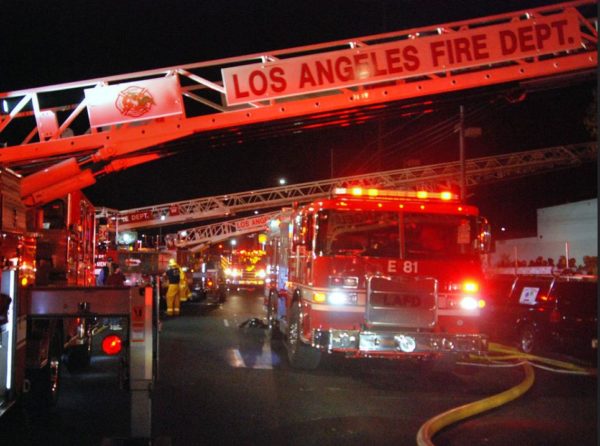 "As vaccine supply allows, we want to expand vaccinations and move through the tiers as quickly as possible. We are very hopeful that our allocation of doses increases enough for us to begin vaccinating seniors before the end of the month," said Dr. Barbara Ferrer, Director of Public Health.
"As vaccine supply improves, more residents will become eligible for vaccinations. It will take a number of months to reach the level of vaccination needed in the population to curb ongoing transmission of the virus," she added.