GLAAD to announce Media Award nominations on TikTok
Nominations for the 32nd Annual GLAAD Media Awards will be announced in a livestream on GLAAD's TikTok page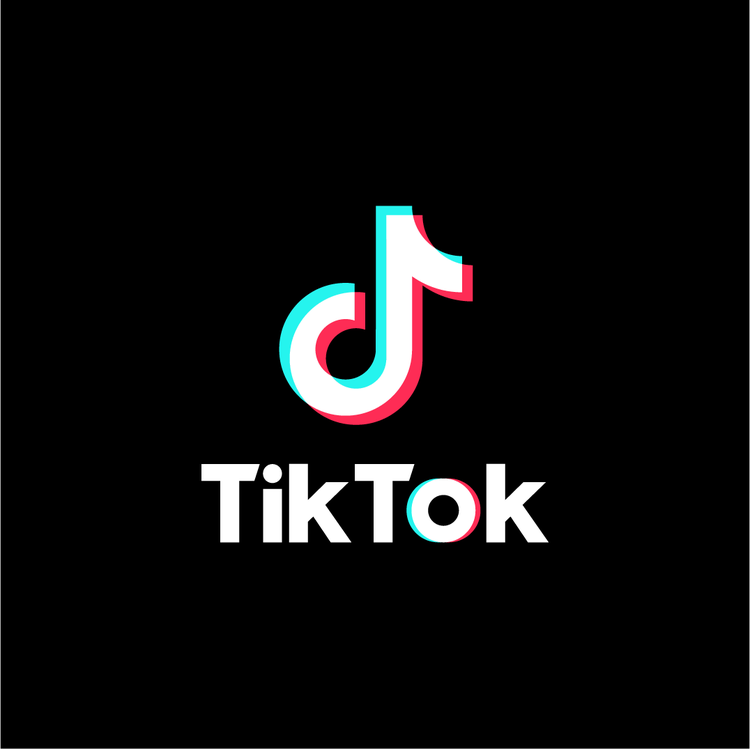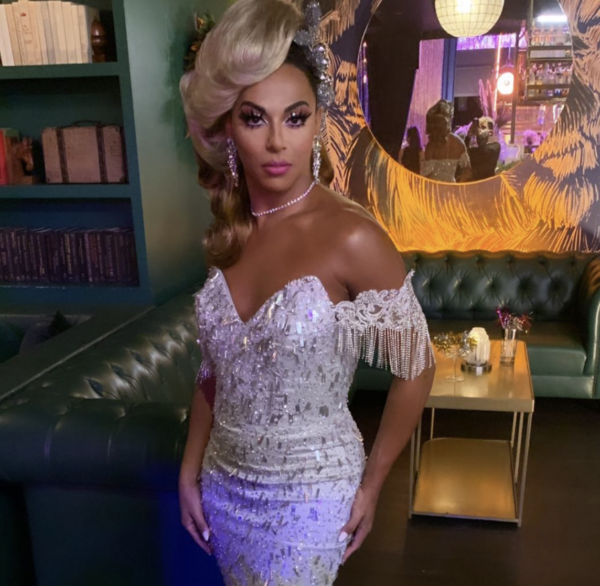 NEW YORK CITY – 2020 may have presented some serious disruptions to the process and presentation of GLAAD's annual Media Awards, but the world's largest LGBTQ media advocacy organization is geared up and ready to handle the continuing challenges of the pandemic as it prepares to announce the nominees for this year's honors.
Nominations for the 32nd Annual GLAAD Media Awards will be announced in a livestream on GLAAD's TikTok page – the popular digital platform's first-ever live-streamed nominations announcement for an awards show – on January 28. Actress Josie Totah, actor and performer D.J. 'Shangela' Pierce, and actor Jonathan Bennett will be on hand to help reveal the nominees for several of the categories, and the livestream will feature highlights from previous GLAAD Media Awards ceremonies, as well as clips from celebrity interviews. The full list of nominations will be revealed after the livestream concludes.
GLAAD is also working with TikTok on a new honor titled "TikTok Queer Advocate of the Year," a special recognition that will highlight those who have "accelerated acceptance and taken LGBTQ visibility to new heights." Multiple TikTok advocates will be nominated, with fans then able to vote for their favorite. The winner will be announced alongside all the other honorees on the night of the GLAAD Media Awards ceremony later this year.
As for the talent on hand to help with the announcements, each of them are familiar faces to LGBTQ audiences.
Josie Totah is an actress, writer, and producer, who can be can be seen in NBCU's Peacock reboot of "Saved by the Bell," as sharp-tongued cheerleader Lexi, the most popular girl at Bayside High. She also lends her voice to the fourth season of Netflix's hit animated series "Big Mouth" alongside Nick Kroll, John Mulaney, Seth Rogen, and Lena Waithe, and will appear in Netflix's upcoming Amy Poehler-directed feature film "Moxie."
D.J. "Shangela" Pierce – as any fan of "RuPaul's Drag Race" is sure to know – is an actor and performer who was the only contestant to compete on three separate seasons of the Emmy-winning reality series (Seasons 2, 3 and "All Stars" 3). Shangela brought down the house with a Beyoncé medley at the 2019 GLAAD Media Awards presentation in Los Angeles, and later that year hosted the Awards ceremony in New York.
Shangela has a long list of credits, including alongside Lady Gaga in "A Star is Born," but she can most recently be seen starring alongside Bob the Drag Queen and Eureka O'Hara in the Emmy-nominated HBO unscripted series "We're Here," which recruits small-town residents across America to participate in a one-night-only drag show.
Jonathan Bennett first leaped to fame as heartthrob Aaron Samuels in "Mean Girls." All grown up now, he's a busy man who recently appeared on Shondaland's "Station 19" (he'll be reprising his role in Season 4), and released a best-selling "Mean Girls" Burn (Cook)book – pairing it nicely with his appearance in Ariana Grande's "thank you, next" video. Even more recently, he starred in the Hallmark Holiday LGBTQ-inclusive telefilm, "The Christmas House," hosted the official Times Square ball drop on New Year's Eve, and will soon be seen in "Potato Dreams of America," an indie feature which will premiere at SXSW.
The 32nd GLAAD Media Awards, designed "to honor media for fair, accurate, and inclusive representations of LGBTQ people and issues," will livestream on GLAAD's TikTok page Thursday, January 28 at 9am PT/12pm ET – and after you've connected there to find out who and what are being recognized at this year's presentation, make sure to join the Blade via Instagram Live later that day (7pm, to be precise) as we celebrate the winners of our own "Best of LA" awards!
AIDS @40- "It's a Sin": Drama at the beginning of the AIDS crisis
The show, which features a largely LGBTQ cast, shines a light on a dark chapter that's been fading from memory.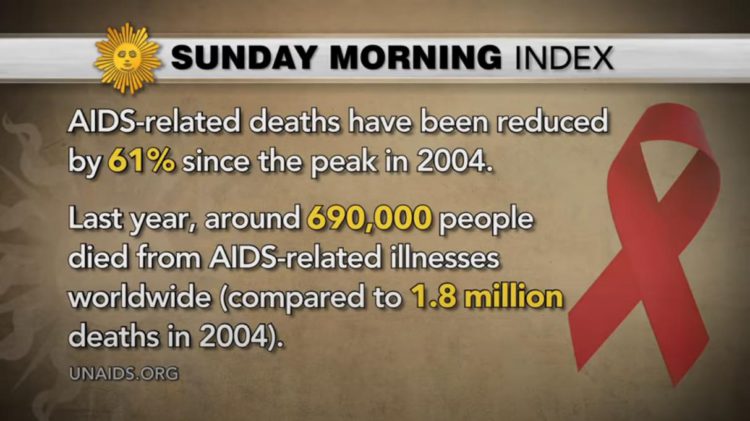 LONDON – CBS Sunday Morning reports on the acclaimed HBO Max series, "It's a Sin." Produced by the originator of the hit British series 'Queer As Folks,' "It's a Sin" tells the story of a group of gay men and their friends who live and love in London in the early 1980s, at the beginning of the HIV/AIDS crisis.
The show, which features a largely LGBTQ cast, shines a light on a dark chapter that's been fading from memory. CBS Correspondent Imtiaz Tyab talks with the show's producer-writer, Russell T. Davies, and with two of its stars: Neil Patrick Harris and Lydia West.
Digital platform joins with It Gets Better for Pride-themed content
The online world can be a scary place, and it can still be difficult to "find your people" there without a little help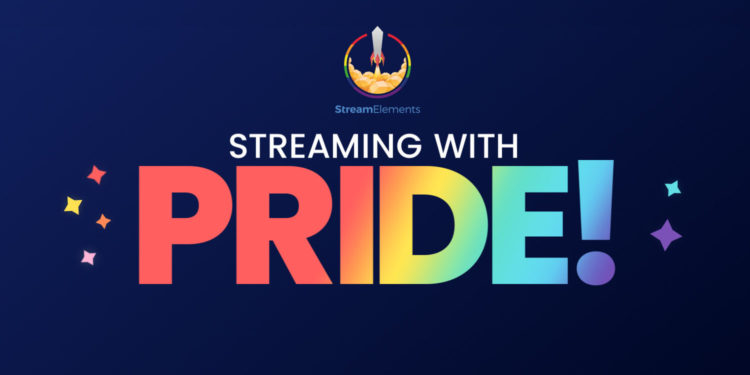 LOS ANGELES – The age of online communication has made it easier for LGBTQ+ people to connect with their community than ever before. This is especially valuable for young people, who don't feel safe being out in their real-life environment, or who are isolated, whether by geography or prevailing social attitudes, from larger LGBTQ+ populations. Yet the online world, just like the real one, can be a scary place, and it can still be difficult to "find your people" there without a little help.
That's why StreamElements, a platform which powers over 1.1 million digital content creators across Twitch, YouTube Live, and Facebook Gaming, is stepping up to provide assistance. The company is partnering with the It Gets Better Project for a new campaign that aims to help create safer and more inclusive LGBTQ spaces online, providing support for the community during Pride Month and beyond.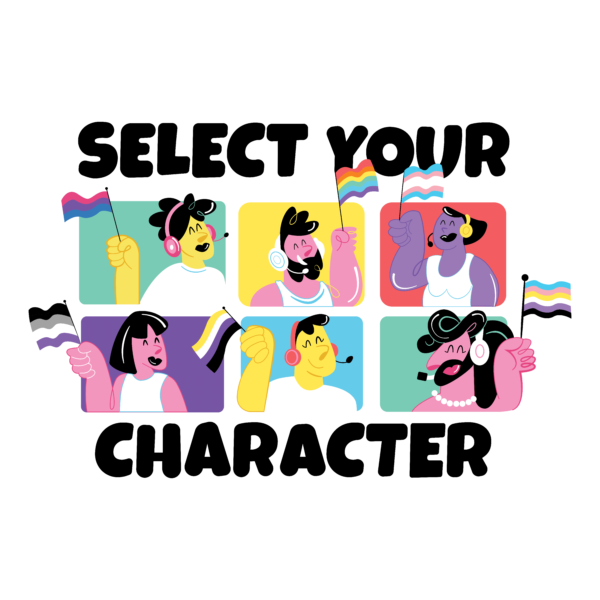 As part of the campaign, StreamElements is:
Donating $25,000 to the It Gets Better Project and 100% of the proceeds from Prime-themed merchandise. It Gets Better, of course, is a nonprofit organization that leverages the power of media to reach and provide critical support and hope to LGBTQ+ young people around the world.
Collaborating with and commissioning graphics from LGBTQ+ artists Jaime Hayde and Andrea Marroquín, which will be used on special merchandise items for charity and shared with the broader streaming community for use in their individual merch stores.
Creating special overlays and alerts that feature the Pride-themed art for livestreamers to use on their channels. This "SuperTheme" can be used at various stages of a livestreamed broadcast and incorporates art from Hayde.
Spotlighting LGBTQ+ creators throughout the month via its social media channels, highlighting their work and including videos where they will share their journey and comment on what Pride means to them.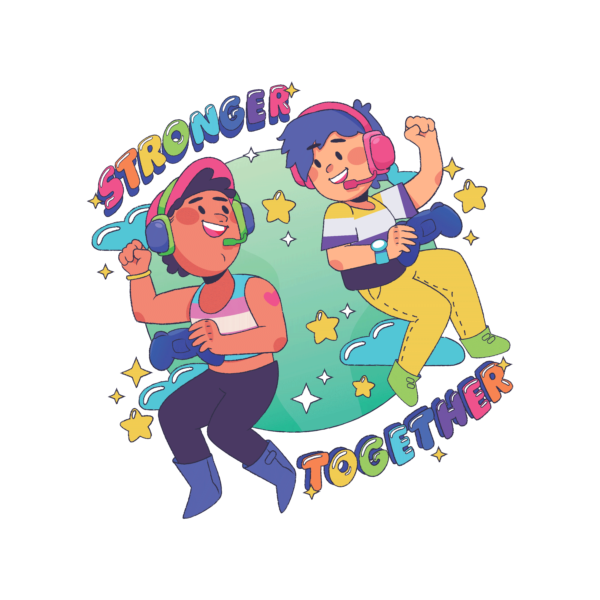 The initiative was spearheaded Sean Horvath, CRO of StreamElements and a proud member of the LGBTQ+ community, who says, "Pride has always been an important part of my life. Seeing StreamElements partner with LGBTQ+ content creators and the highly impactful Its Gets Better Project to drive social change is a significant milestone, especially for myself and many other members of our staff who are part of the community we're celebrating. Our goal with this campaign is to not only shine a light on all the amazing things Pride represents, but to continue our previous commitment to supporting diversity by ensuring the efforts we put forward are prominent year-round."
You can find out more at the StreamElements website.
Out track star heads to Tokyo as video of her hugging her Gran goes viral
Her moment of victory and celebration with her Gran was caught on video and later shared thousands of times on Twitter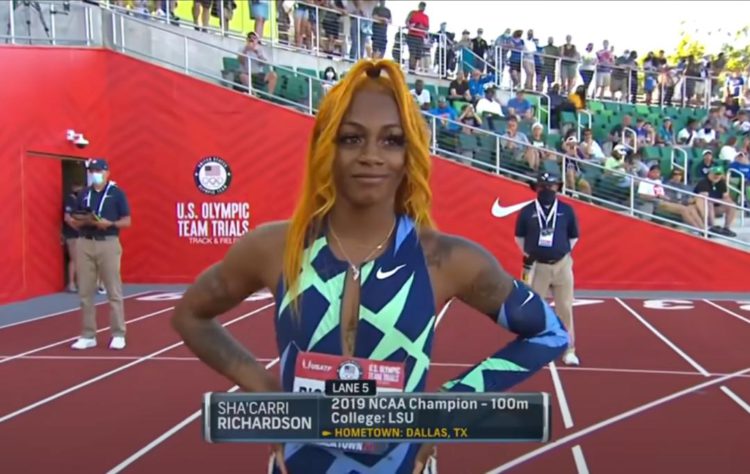 EUGENE, Or. – A 21-year-old out female sprinter is headed to the summer Olympic games in Tokyo after winning the 100-meter heat and securing a coveted spot as part of the U.S. women's team in the Olympic trials that were held at the newly renovated Hayward Field at the University of Oregon in Eugene this past weekend.
Sha'Carri Richardson, a former Louisiana State University (LSU) sprinter put on an amazing run, afterwards telling NBC News Sports that her biological mother died just a week before the qualifying Olympic trials. Richardson, who celebrated her win by running up the Hayward Field stairs to hug her grandmother, says that family means everything.
"My family has kept me grounded," Richardson said. "This year has been crazy for me. Going from just last week losing my biological mother passed away and still choosing to pursue my dream, still coming out here and still trying to make the family that I still have on this earth proud."
Her moment of victory and celebration with her Gran was caught on video and later shared thousands of times on Twitter including by Deputy White House Press Secretary Karine Jean-Pierre.
There's nothing like the love of a grandmother. Beautiful ❤️

21 year old Sha'Carri Richardson embraces her grandmother after qualifying for her first Olympic Games.
pic.twitter.com/Rf65ZiTmx4

— Karine Jean-Pierre (@K_JeanPierre) June 22, 2021
The sprinter also took time to thank her girlfriend who she had said inspires her, and also picked out her hair color. "My girlfriend actually picked my [hair] color," Richardson said. "She said it like spoke to her, the fact that it was just so loud and vibrant, and that's who I am."
WATCH: