February 2, 2021 at 9:22 pm PST | by Thuan Nguyen
LGBTQ Voices of a Small City and the Fight for Safety and Acceptance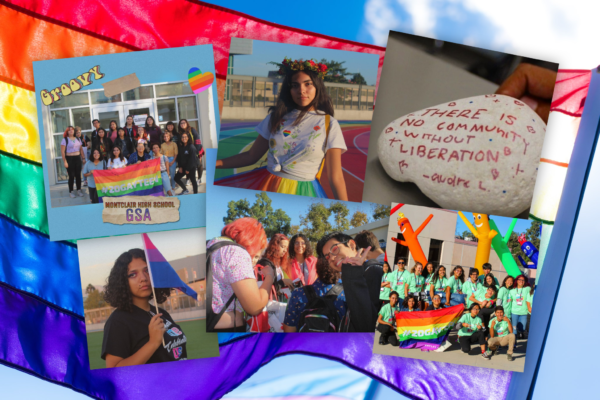 The fight to maintain a welcoming city for LGBTQ residents continues in the small suburban city of Montclair, California. While it is important to engage with the broader social challenges that LGBTQ folks continue to face, we must also be attentive to local issues that affect LGBTQ folks. Otherwise, the every-day struggles and political threats that they encounter go unheard and unchallenged.
Trish, a 32-year-old asexual and pansexual former Montclair resident, explained that growing up in Montclair meant avoiding saying and doing anything queer-like. As she expressed, "I didn't really dive into my sexual and queer identity until I was half-way through my twenties. I always strayed away from [the queer] side of myself out of rebellion to the people who felt the need to force a label on me. It wasn't as accepted then as it is now." For Trish, she explored and embraced her queer identity much later in life when she felt that it was more socially acceptable to be openly LGBTQ.
Karlie, a 28-year-old bisexual person, described how her high school principal's anti-LGBTQ attitude negatively affected her sense of belonging. As she shared, "I remember the Montclair principal, at the time, ripping [the] Day of Silence signs off of students and saying that students were not allowed to participate because other parents would pull their students out, which sent the message that my existence meant less." For Karlie, the principal's hostility and lack of support toward her show how community members can suppress and marginalize LGBTQ people's voices and needs.
Contrastingly, Alex and Ricardo, two 32-year-old gay men, described Montclair as safe and welcoming. However, both gay men still experienced bullying in their youth due to their sexual orientation. As Alex expressed, "Of course, I dealt with bullies in high school, but it was easy to ignore them and focus on the good parts." Similarly, Ricardo stated, "Of course, I was bullied in middle school and some in high school, but that just comes with being different."
Although Montclair is generally a welcoming city, LGBTQ residents' stories reveal how the community can be unaware or unconcerned about their lives as LGBTQ people. Even when it may feel safe, LGBTQ residents still met anti-LGBTQ sentiments and hostility.
Consequently, when we are unconcerned about the lives of LGBTQ folks, we end up electing leaders who are active threats to their livelihoods.
Such threat is reflected in Ben Lopez's election to the Montclair City Council. Lopez is a staunch anti-LGBTQ elected-official who spent over a decade touting anti-LGBTQ rhetoric and advocating some of the most anti-LGBTQ views, laws, and policies while working for an infamous anti-LGBTQ organization. He actively tried to influence California policymakers and affect laws that would result in discriminatory and harmful treatments toward LGBTQ people.
Thus, as Karlie explained, "The election of Ben Lopez is not only heartbreaking but terrifying. With his [anti-LGBTQ] beliefs on the [city] council, and in today's polarizing political culture, more of Montclair's youth will continue to face threats against their personhood."
Alma, a 32 old-year old Montclair resident who self-identify as queer, similarly expressed, "I am beyond concerned that we have an elected official who has engaged in such toxic and dangerous lobbying both regionally and statewide. I have reached out to Mr. Lopez and asked whether he still holds homophobic views and practices and his plans to ensure that people who live in Montclair feel safe, heard, and welcomed. He has chosen to remain silent and dismissive about these matters while playing the role of a victim."
Despite Ben Lopez's election, Montclair can still be a welcoming and inclusive city for LGBTQ residents and all those who step foot into the city. The community can still ensure that future generations of Montclair's LGBTQ residents never have to endure what previous generations experienced. As Alma expressed, "I want the LGBTQ+ residents of Montclair to feel safe, accepted, and represented."
Doing so requires us to care and actively engage with local issues with an open mind and an open heart. It requires us to show up and support LGBTQ residents who are often political anti-LGBTQ targets by people such as Ben Lopez. It requires us to actively hold our elected officials accountable when they work against our residents by supporting policies that inflict harm and pain.
As Matthew, a Montclair High School teacher, and an LGBTQ ally, explained, it requires us to think beyond ourselves and think about other people's struggles and stop thinking that our kindness and inclusion are enough.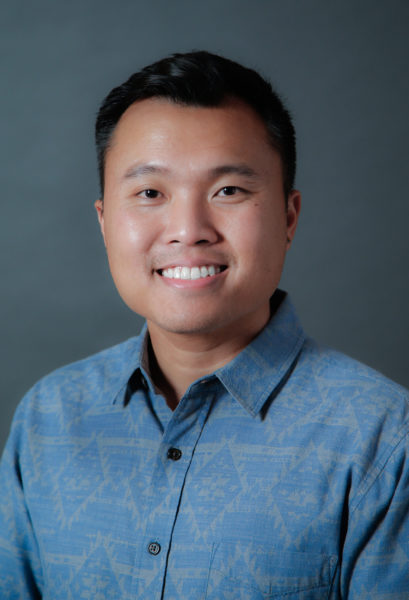 Thuận Nguyễn is a long-time resident of the City of Montclair, and currently a sociology Ph.D. student at the University of Southern California.