Montclair candidate with long history of attacking LGBTQ people elected
Lopez, a staunch anti-LGBTQ advocate, has secured a seat on the Montclair City Council.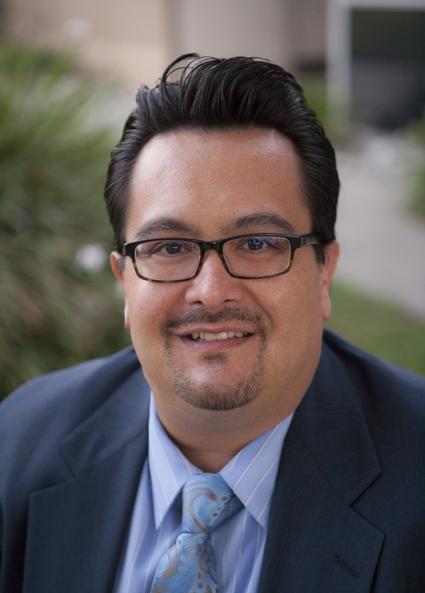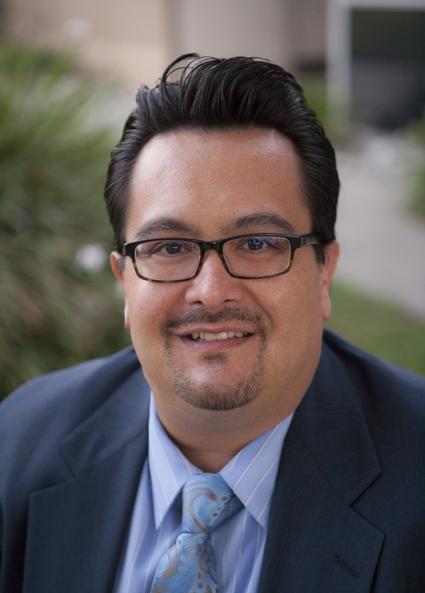 Pro-LGBTQ candidates made a rainbow wave toward public office across the U.S., with some making landmark historical wins. Meanwhile, a different story unfolds in a small California city: Ben Lopez, a staunch anti-LGBTQ advocate, has secured a seat on the Montclair City Council.
Starting as early as 2003 to as recently as 2015, Lopez served on the Anaheim-chapter of Traditional Values Coalition (TVC), a designated anti-LGBTQ hate group by the Southern Poverty Law Center (SPLC). During those 12 years, he served as their director, lobbyist, and spokesperson and publicly advocated against and attacked same-sex marriage, LGBTQ history curriculums, and the legal recognition and protections of transgender people. He also made highly exclusionary and rejectionist anti-LGBTQ remarks.
Although Lopez eventually left TVC, there is little detail regarding why he left. However, it is important to note that SPLC labeled TVC as an anti-LGBTQ hate group in 2008, while Lopez was still an active member. Lopez has remained steadily silent about these matters even as his on-record anti-LGBTQ views resurfaced and the details of his association with TVC reemerged.
When my initial op-ed about Lopez's anti-LGBTQ views was published, Lopez reached out to me and asked why I wrote it without soliciting him for comment. I responded to him with a letter and expressed that he already had years of opportunity to clarify his positions, and whether his positions have changed, but he never did clarify.
He even had an opportunity to clarify his LGBTQ views during the Montclair 2020 City Council Candidate Forum when the moderator posed a question regarding Lopez's open conservative views: "If elected, would you advocate that the city council take stances on issues that are in agreement with the conservative positions of the San Bernardino Republican County Central Committee such as religious freedoms, abortion, immigration, LGBTQ rights, et cetera?"
However, Lopez failed to address any specific points, such as LGBTQ rights, directly. Instead, he deflected the question by stating that his political leaning is irrelevant to public office and vaguely referenced his non-partisan track record.
Yet, his anti-LGBTQ advocacy is anything but non-partisan. Some of Lopez's defenders also questioned the op-ed's moral integrity because it was published one week before the election. They accused it and, by extension, me of playing dirty politics to "smear" a candidate.
I reject their accusations. I learned about Lopez's anti-LGBTQ views two weeks before the election. It took about a week to write, revise, and publish the article. If I had learned about the candidate's views sooner, I would have written about it sooner, especially considering that many residents had already cast their votes.
Nevertheless, no matter when the piece was published—whether it was a year, a month, a week, or even the day before the 2020 election—residents have the right to know about Lopez's anti-LGBTQ views and association with an anti-LGBTQ hate group.
"Smearing" also suggests that the cited information that I provided was fabricated. It was not. Lopez expressed his anti-LGBTQ views publicly and on the record on numerous occasions. There is nothing "smearing" about holding a candidate running for public office accountable for harmful views that they publicly expressed about LGBTQ residents.
Some accused my op-ed of playing dirty politics. It did not. Lopez is receiving the scrutiny because no other candidates have expressed anti-LGBTQ views as publicly as he has. The only thing "dirty" is how Lopez spent over a decade actively advocating harmful political and social views against LGBTQ folks, many of whom are Montclair residents.
Lopez's anti-LGBTQ views and past association with TVC are not trivial matters. His words and actions are highly concerning because he will be in a position to help shape local policies and initiatives that affect all community members, including Montclair LGBTQ residents. Now that Lopez is about to serve on the Montclair City Council, he owes the Montclair community a clear explanation regarding his views on LGBTQ folks and related issues.
We need to know how he will serve as a councilmember and that Montclair LGBTQ residents and allies will be safe, protected, and supported under his service. Lopez also owes the public an apology for his decade-long harmful anti-LGBTQ advocacy. Residents will not be kept in the dark, and voices will not be silent for demanding clarity, transparency, and accountability.
The threads that keep the fabric of our democracy intact, our liberty strong, and our freedom secure depend on our voices to hold our public officials accountable to high standards.
Author Bio: Thuận Nguyễn is a long-time resident of the City of Montclair, and currently a sociology Ph.D. student at the University of Southern California. Broadly, Thuận's research work explores topics such as race, racism, and race relations in U.S. society, and the development of small American cities.
Thank you Madam Speaker: Karen Ocamb reflects on Nancy Pelosi
Whether comforting a friend with AIDS or pointing a powerful finger at Trump, Pelosi exemplifies the humble nobility of servant leadership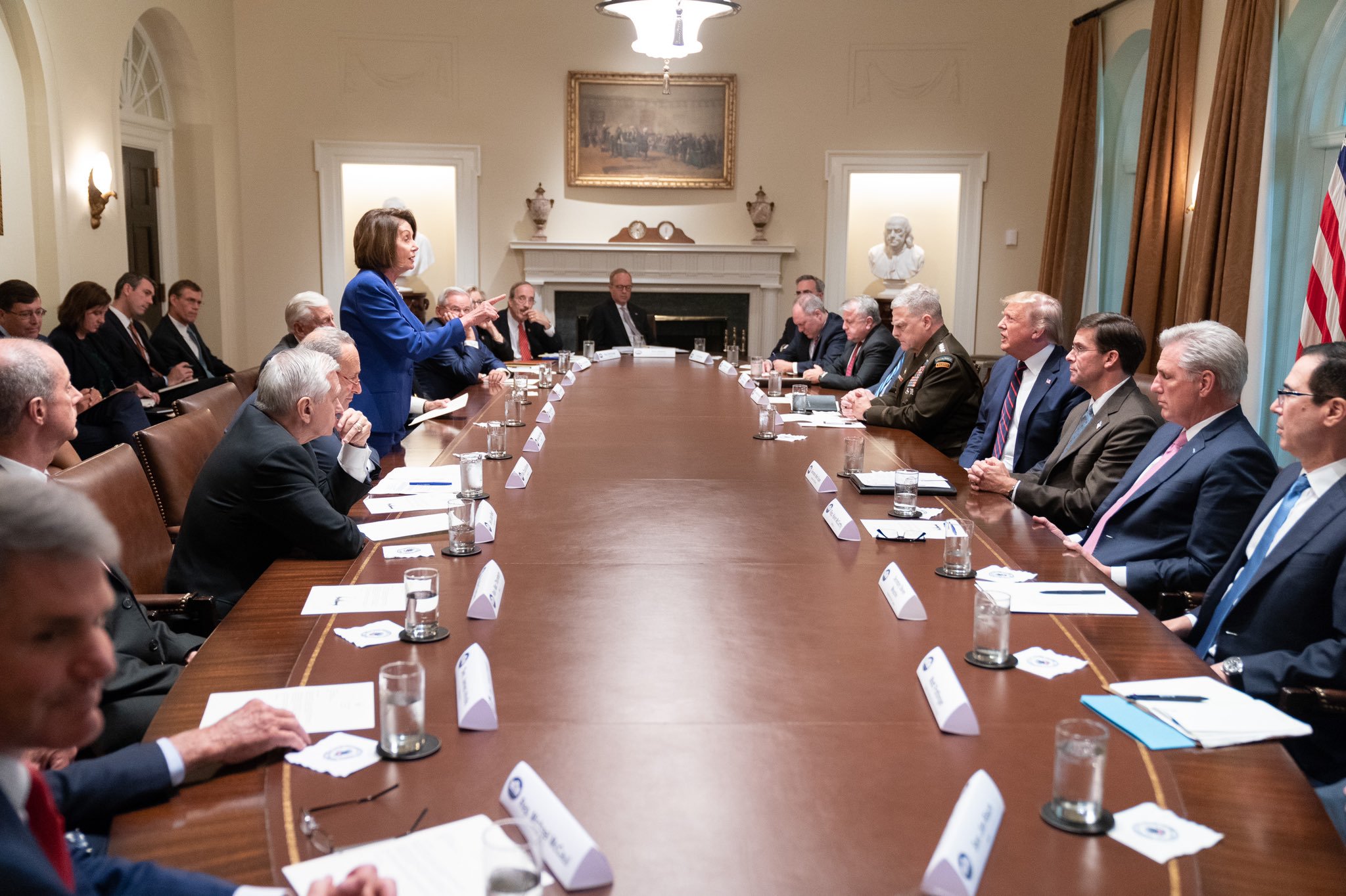 WEST HOLLYWOOD – Thank you, Speaker Nancy Pelosi! Let me add my gratitude to the praise that's poured in since Pelosi announced she would stay in Congress but was not seeking re-election as Speaker to make way for a younger generation.
In typical Trumpian fashion, CA GOP colleague Kevin McCarthy rudely absented himself as commentator after commentator – including some Republicans – called Nancy Pelosi the best Speaker in American history as she gave her "future plans" speech from the Floor of the House of Representatives.
Some commentators applauded how many extraordinary pieces of legislation she got passed – key among them ObamaCare, about which Pelosi repeatedly said: "Because of the Affordable Care Act – and I hope that every woman in America understands this – being a woman is no longer a preexisting medical condition. As a mother of five children, four daughters and one son, I'm very excited about this."
Thanks to one of those daughters, Alexandra Pelosi, who caught her mother's brave, caring and powerful reactions during the Jan. 6th insurrection when domestic terrorists where hunting her down, the world got to watch America's top Congressional leadership demur to the woman who is third in line of succession as she essentially served as Acting President of the United States and helped effectuate the Constitutional transition of power from Trump to Joe Biden.
I'd met and photographed Nancy Pelosi very briefly over the years when she came to Los Angeles for an event I was covering. But after the #ResistMarch in 2018, it occurred to me that so many of the young people raising their fists in exuberant agreement with her remarks probably had no idea who she really was. I got in touch with her terrific out deputy chief of staff Drew Hammill and asked for an interview. We were slated for 15-20 minutes but she wanted to go longer.
It was May 2018. We talked about Donald Trump and his threat to democracy; the looming midterm elections; how Republicans brand her as being from San Francisco – a "coded" gay slur; the Equality Act; and her Catholicism in the context of a Church that worked hard to oppose Prop 8, calls homosexuality "intrinsically evil," and excluded her from taking Communion in SF because of her views on abortion.
"As a Catholic, I was raised to respect every person. We're all God's children. In my family, there was never any question about that," Pelosi told me. "In Baltimore, we did have a growing LGBT community—we didn't call it that then but it was part of our lives and it was not any question that we would be any more respectful of one person than another. It wasn't even an issue with me and I didn't ever even describe it or associate it with Catholicism because Catholicism taught me something different. It didn't teach me discrimination. It taught me respect. And so it prepared me very well, my Catholicism, for being a representative in San Francisco."
"There's no question the Catholic Church in California was a participant in Prop 8 in a negative way," Pelosi said. "We were on the other side of that. But to me—it was their problem. It wasn't anything that was any moral imperative to me for me to follow the Church in enshrining discrimination in the law in California."
Ironically, in San Francisco, the Church "was more sympathetic to people when they had HIV/AIDS because they needed help then they were to people who weren't infected. It was the strangest, strangest thing," Pelosi said.
AIDS was – and is – deeply personal to the Speaker of the House.
"Some people criticized me for talking about AIDS on my first day in Congress (in 1987) and I realized that it was not just about getting funding for AIDS research and prevention and care but it was about ending discrimination against people with HIV and AIDS," Pelosi told me.
More from the my cover story:
Pelosi responds viscerally when asked about losing friends. "Oh, my gosh. Oh, my gosh. A little flower girl in my wedding. My dear, dear friends in the community in San Francisco. We were going to two funerals a day. I was visiting people in the hospital all the time and quite frankly, when I say losing people," Pelosi says, "I lost friends because I just walked away from them because they were not treating people with HIV and AIDS with respect. They would say to me, 'I don't know why you hire that caterer – don't you know that everybody there has HIV?' And I'd say, 'Don't bother to come to my house anymore if that's your attitude.' It just changed my whole view of them."…
"I'll never stop missing some of my dearest dear friends from then," she says. "Of course, we went from funerals to people saying help me make out my will because this is going to end soon, to those very same people looking for a job and then wanting to get married. So, everything has improved but I would never have thought 30 years ago when I started all this in Congress that we still wouldn't have a cure for AIDS. We've improved the quality of life, we've sustained life. Everything is better but it's not over, not finished."
Whether comforting a friend with AIDS or pointing a powerful accusing finger at Trump, Nancy Pelosi exemplifies the humble nobility of servant leadership with a touch of classy swagger.
Thank you, Nancy Pelosi, for representing so many of us who still haven't found our power
Read the entire story here:
******************************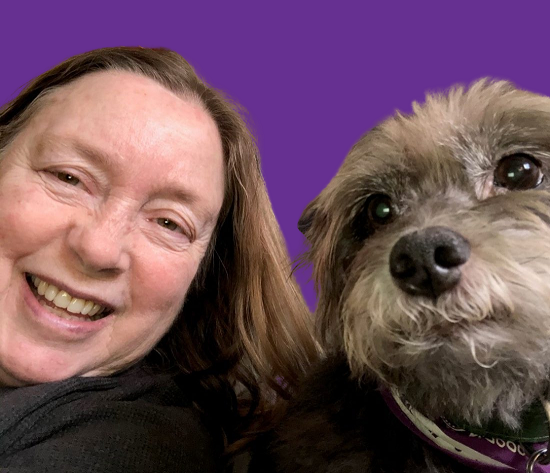 Karen Ocamb is the former news editor of the Los Angeles Blade. She is an award-winning journalist who, upon graduating from Skidmore College, started her professional career at CBS News in New York.
Ocamb started in LGBTQ media in the late 1980s after more than 100 friends died from AIDS. She covered the spectrum of the LGBTQ movement for equality until June 2020, including pressing for LGBTQ data collection during the COVID pandemic.
Since leaving the LA Blade Ocamb joined Public Justice in March of 2021 to advocate for civil rights and social, economic, and racial justice issues.
She lives in West Hollywood, California with her two rescue dogs.
******************************