New report says Californians making under $40K impacted worse by pandemic
Workforce inequalities occur across race, gender, and vulnerable populations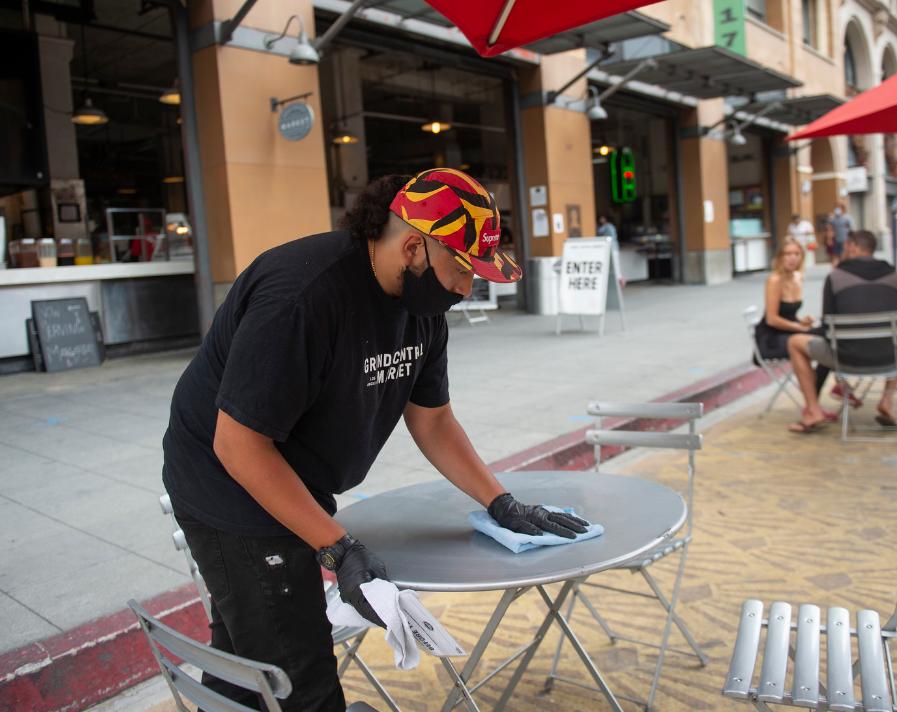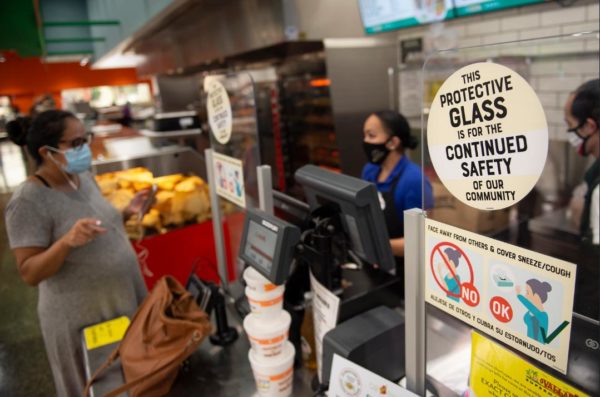 SACRAMENTO – A new report released Tuesday found that California residents making less than $40,000 a year, especially in minority communities and notably women in low-income households, suffered the worst job losses through layoffs or furloughs as a result of the coronavirus pandemic.
The California's Future of Work Commission  spent 18 months meeting and listening to workers, employers, researchers, and other residents to understand the current state and future of work and workers in California.
In its report, the Commission noted that the scope of its work surpassed common topics of technological change and automation and included shifts in growing sectors and job types, the evolving nature of work arrangements, the increasing costs of many basic necessities such as health and housing, national and global trends, demographic and regional trends, and the impacts of the COVID-19 pandemic as well as anticipated future shocks such as public health crises and climate change.
A year ago this month, Governor Gavin Newsom ordered the nation's first statewide stay-at-home order. Following that order spanning the next 10 months, nearly all of the state's 58 counties went through multiple business closures and reopening's.
According to the Commission's report only 22% of California workers are consistently able to work remotely, making most workers unable to spend most time at home as officials urged them to do.
"That puts everybody else in this really weird position of either needing to go on unemployment, which is only going to be 60% to 70% of your income, or putting yourself in the line of fire," Tia Koonse, legal and policy research manager at the UCLA Labor Center told the Associated Press.
For example, the report notes that approximately 55% of Latino workers serve in essential jobs — making them most vulnerable to coronavirus exposure — compared to 48% of Black workers and 35% of white workers.
More so the report detailed that workforce inequalities occur across race, gender, and vulnerable populations. These vulnerable populations face wage gaps, employment gaps, exclusion from the workforce, and disproportionate employment in low-quality jobs.
These workers face inequalities across race, gender, age, education level, sexual orientation, disability status, military service history, housing status,
citizenship status, and criminal record. Working people of color are over three times more likely than white workers to live in poverty.
This past February the University of California Los Angeles School Of Law's Williams Institute reported from data collected from the fall 2020 COVID-19 surge that LGBTQ Californians were more likely than non-LGBTQ residents to be laid off (12% vs 8%) or furloughed from their jobs (14% vs 10%), report problems affording basic household goods (24% vs 17%), and report having problems paying their rent or mortgage (20% vs 12%).
Williams also reported that both LGBTQ and non-LGBTQ people of color were twice as likely to have been laid off or temporality furloughed from work when compared to non-LGBT white adults. 
Additionally, LGBTQ people of color were over twice as likely to report having less ability to pay for household goods in the two weeks before the survey (29% vs 14%) and over three times as likely to report being unable to pay their rent or mortgage (26% v. 9%) than non-LGBTQ white adults.
The report found that low-income women were bearing the brunt of job losses during the pandemic. From August to October of 2020, California's unemployment rate for women in households making less than $30,000 rose to 29% from January through March. Meanwhile, women in households making more than $150,000 annually saw their employment rate rise by 6%, the report found.
Koonse, from the UCLA Labor Center, also tells the Associated Press that women dominate many low-wage jobs such as domestic and custodial work. Others many have needed to exit the workforce to take care of children when schools shut down.
Beyond the pandemic, the 55-page report also urges the state to address California's inequality and create better conditions for workers by 2030 saying that the state needs to build a greater system to have workers acquire needed skills to prepare for jobs of the future.
Workers should be empowered with the skills to meet future needs in the labor market, including greater demand for critical thinking, collaboration, and creativity, in sectors from care work to climate mitigation to digital technology and beyond.
The full report is available here: LINK
LA County cases explode as mask mandate extended till February 15
President Joe Biden saying there's "no excuse for anyone being unvaccinated after U.S. hits 1 million new cases in 24 hours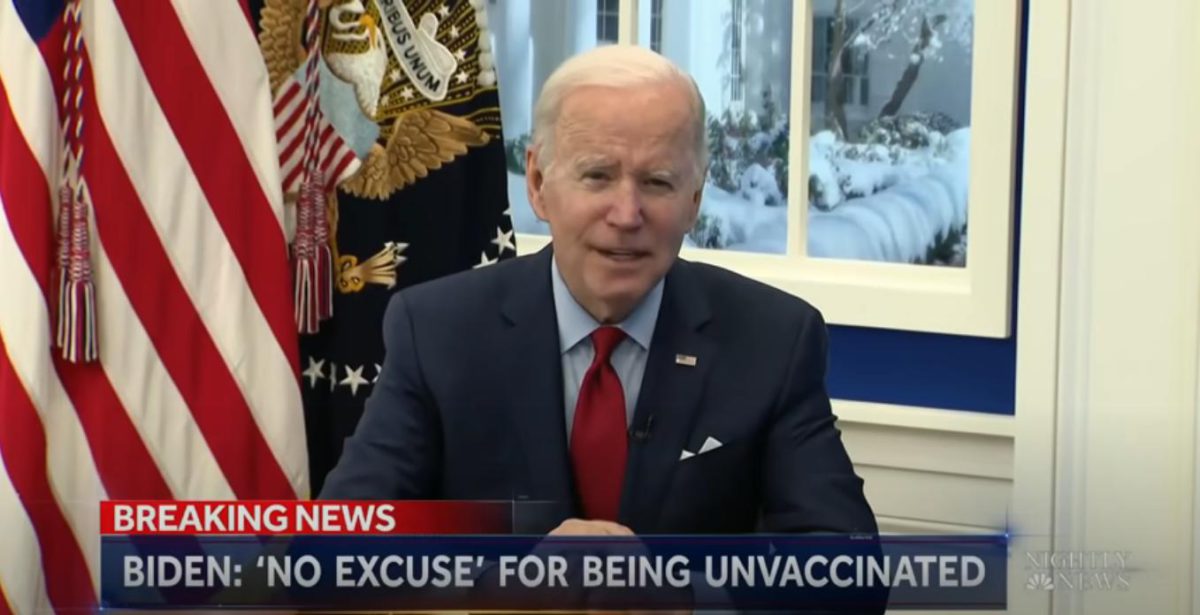 LOS ANGELES – California Health and Human Services Secretary Dr. Mark Ghaly announced Wednesday that the state will extend its mask mandate for indoor public spaces for another month as an unprecedented wave of the Omicron variant of coronavirus infections continues to inundate the Golden State.
The statewide order was reinstituted in mid-December, and was originally set to be reevaluated January 15. But given the sharp recent rise in infections and hospitalizations, the order will be in place through at least February 15, said Ghaly.
The Los Angeles County Department of Public Health modified its Health Officer Order to include additional safety measures to reduce transmission risks, the Department acknowledging that vaccinations alone are not sufficient to prevent spread of the Omicron variant.
As soon as possible, but no later than January 17th, employers in LA County are required to provide their employees who work indoors in close contact with others with well-fitting medical grade masks, surgical masks, or higher-level respirators, such as N95 or KN95 masks. These upgraded masks are better at blocking virus particles from going through the mask.
The new modifications include an alignment with the State Public Health Officer Order changing attendance thresholds at mega events; for outdoor mega events, the new attendance threshold has been lowered to 5,000 attendees, and for indoor mega events, the new threshold is 500 attendees.
Operators of mega events, performance venues, movie theaters, and entertainment venues are responsible for the messaging, signage, and compliance of masking requirements unless spectators or customers are actively eating or drinking. Additionally, Public Health recommends that food and drink be consumed in designated dining areas.
Lastly, food and drinks are prohibited at card room gaming tables and masks must always be worn while indoors at card rooms, except for when actively eating or drinking in designated dining areas.
As the case count continues to climb, numerous events are being cancelled or moved to a virtual setting. The Los Angeles Times reported that the 64th Grammy Awards will not take place Jan. 31 in Los Angeles, due to the rapid spread of the highly infectious Omicron variant.
The Recording Academy, which presents music's most prestigious awards show, said Wednesday that "holding the show on January 31 simply contains too many risks" and added that a new date would be announced "soon."
The Times also reported Wednesday that more than 1,000 police officers, firefighters and paramedics in the Los Angeles region are ill or at home quarantining after testing positive for the coronavirus, spurring additional concerns about public safety as the Omicron variant continues its rapid spread.
More than 500 employees of the Los Angeles Police Department – including 416 officers – were at home quarantining as of Jan. 1 after positive tests, the department said. In the last week alone, the LAPD had seen 424 new cases, officials said.
The Los Angeles Fire Department had 201 employees out due to the coronavirus and the L.A. County Sheriff's Department was missing 552 employees, including 389 deputies, officials said.
The Los Angeles County courts system will pause all criminal trials for two weeks beginning Wednesday, as infections continue to surge across the region due to the rapid spread of the Omicron variant.
While the coronavirus-positive patient count has more than doubled in the last nine days in Los Angeles, Orange and Ventura counties, a number of the patients who have tested positive in some L.A. County hospitals were admitted for something other than the coronavirus. That is starkly different from what was seen in earlier surges, when most coronavirus-positive patients were hospitalized because they had been sickened by the virus.
Earlier this week, Public Health noted that pediatric hospitalizations increased by nearly 190% between December 4th and December 25th. While the numbers of children hospitalized remain very small, those 0-4 years old saw the biggest rise in rates with a 3.25-fold increase, followed by 12-to-17- year- old teens, who had a 3.0-fold increase, and 5-to-11 -year- old, who saw an increase of 1.5-fold. Cases among children have also increased by 207% from the two-week period starting on November 8th to the two-week period ending on December 26th.
Other cancellations included the Los Angeles Chamber Orchestra January 8, "Strings for the Ages" concert at The Broad Stage.
The City of Palm Springs alerted its residents Wednesday that Mayor Lisa Middleton tested positive for the COVID-19 virus. In a Facebook post, the City wrote:
"Middleton is following medical advice and direction and will spend at minimum the next ten days days at home in isolation as she recovers from what she described as mild symptoms. During isolation Middleton will continue her mayoral duties to the maximum extent possible.
On Tuesday, Middleton woke up with a sore throat and has not left home except to get tested. Following the positive result, Middleton immediately notified the small number of people she had contact with outside of her home over the last several days.
"Since the onset of COVID-19, we in Palm Springs have recognized the need to be extremely cautious when it comes to wearing a mask and have continually encouraged vaccinations and booster shots in order to keep everyone in our community safe," said Middleton.
"I am grateful for the advice of medical experts, and in particular the diligence of Riverside County Public Health officials. I feel extremely fortunate that my symptoms are mild. The health and safety of our residents and visitors are our number one priority in Palm Springs and I encourage everyone to get fully vaccinated, boosted and regularly tested. This is the best way we can take care of one another," said Middleton. "We are all in this together."
On Monday the United States hit a record 1 million new cases in just a 24 hour period. President Joe Biden addressed the nation, saying there's "no excuse for anyone being unvaccinated."
Biden Under Pressure As U.S. Hits 1 Million Covid Cases In A Day Amid Testing Shortage:
At the White House, the administration's point man on handling the crisis, Jeffrey D. Zients spoke to reporters noting:
"The coming weeks are going to be challenging. We're going to see cases continue to rise because Omicron is a very transmissible variant. But it's important to stay focused on three things.

First, we have the tools to keep ourselves, our loved ones, and our communities safe. And importantly, we have the tools we need to keep our schools open.
Second, the impact of rising cases depends on a person's vaccination status.

While we are seeing COVID cases among the vaccinated, if you're fully vaccinated and especially if you've gotten a booster shot — if you're eligible for a booster shot — you're highly protected, and it's very unlikely that you'll get seriously ill.

But if you're unvaccinated, you have a good reason to be concerned. If you get COVID, you're at a high risk of getting severely ill, being hospitalized, and even dying.

So, please, get vaccinated. Get your kids vaccinated. And if you're eligible for a booster, get a booster shot.
And third, the Biden administration is deploying every available measure to help states, communities, and hospitals confront this Omicron challenge. Military doctors, nurses, and EMTs are now in place assisting local hospital staff in states across the country, with additional teams ready to deploy as needed.

We've shipped 2.4 million pieces of personal protective equipment — PPE — in the last two weeks alone to help keep healthcare workers safe.

We've established free testing locations across the nation, with additional new sites opening soon in Maine, Maryland, Nevada, Delaware, Texas, and Washington State.

And we've worked aggressively to stock our nation's medicine cabinet with a diverse portfolio of COVID treatments. It's important to remember that we have more effective treatments available now than at any point during the pandemic."
He also added; "In addition, we're working with Pfizer to accelerate the delivery of these pills, and we'll now have the first 10 million treatment cycles — courses — by the end of June instead of the end of September.  These pills can dramatically decrease hospitalizations and deaths and are a game-changer, with the potential to alter the impact of COVID on people and on our nation."
In Los Angeles Public Health is reminding residents to avoid visiting the emergency room unless they need emergency medical care. Residents should not be visiting the emergency department solely to get a COVID test or for minor complaints that could be resolved through their primary care physician. Emergency room visits should be reserved for those patients who are feeling severely ill – for example, those who are short of breath – or who have serious concerns about their health and who require immediate emergency care.
To keep workplaces and schools open, residents and workers are asked to:
Get tested to help reduce the spread, especially if you traveled for the holidays, have had a possible exposure, or have symptoms, or are gathering with people not in your household
Adhere to masking requirements when indoors or at crowded outdoor spaces, regardless of vaccination status
Residents are legally required to be isolated if they have a positive COVID test result and that vaccinated close contacts with symptoms and unvaccinated close contacts need to be quarantined.
For updated isolation and quarantine guidance, please visit www.publichealth.lacounty.gov
COVID-19 vaccines are safe and effective and are recommended for everyone 5 years old and older to help protect against COVID-19. Vaccinations are always free and open to eligible residents and workers regardless of immigration status. Appointments are not needed at all Public Health vaccination sites and many community sites where first, second, and third doses are available.
To find a vaccination site near you, or to make an appointment, please visit:
www.VaccinateLACounty.com (English) or www.VacunateLosAngeles.com (Spanish).
If you need assistance, you can also call 1-833-540-0473 for help:
Finding an appointment
Connect to free transportation to and from a vaccination site, or
Schedule a home visit if you are homebound.
For more information regarding COVID-19 in LA County you can also visit the Public Health website at www.publichealth.lacounty.gov