March 24, 2021 at 7:27 pm PDT | by Brody Levesque
Anxiety and fear- Asian American community under siege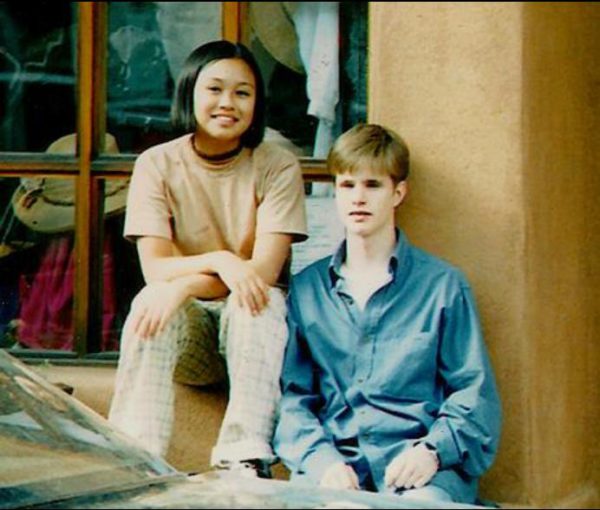 LOS ANGELES – As the word filtered out about the series of mass shootings that occurred at three spas or massage parlors in the metropolitan area of Atlanta, Georgia last week and that eight people were killed, six of whom were Asian women, Michele Josue felt sick and then scared.
The Emmy award winning documentary filmmaker knows only too well how quickly hatred and derision can morph into violence, as growing up Filipina, she has seen first hand the ugliness of racism and bullying. But more so as a longtime ally of the LGBTQ community she has seen and experienced anti-LGBTQ hate as Matthew Shepard was a close friend of hers- murdered 23 years ago by anti-gay hatred in Laramie, Wyoming.
"I feel scared, unsafe, and worried- especially for my parents who are in their seventies," Josue told the Blade by phone Tuesday. "I'm actually glad that [because of COVID] they have to wear masks to partially cover their faces. But I'm still fearful," she said.
Last month, a series of violent attacks targeting Asian-Americans and Pacific Islander (AAPI) elders plagued the greater San Francisco Bay area.
Two of these attacks resulted in the deaths of the victims. In San Francisco, Vicha Ratanpakdee, an 84-year-old senior from Thailand, died after being tackled to the ground during his morning walk in Anza Vista. Across the Bay, a 91-year-old Asian American man was shoved to the ground while shopping for groceries in Chinatown in Oakland.
Vicha Ratanapakdee's daughter said she believed her father was targeted due to his race, and that she herself has also been a victim of recent anti-Asian discrimination. Monthanus Ratanapakdee, said she has been targeted for her race during the pandemic.
"When people [see] me because I'm Asian, they blame me that I bring the Covid to this country," she said.
Josue pointed out that she understands only too well. "I've experienced all versions of 'you all look alike' by mainly white Americans who apparently think that being Asian means its part of a monolithic people as opposed to a vibrant set of different cultures, languages and ideas," she said.
Jury Candelario, is the Director of Asian Pacific AIDS Intervention Team (APAIT) in Los Angeles which provides HIV/AIDS prevention, treatment, research, training and advocacy primarily for the Asian American and Pacific Islander (AAPI) community.
Candelario spoke to the Blade about his personal reaction to the incredible rise in hate crimes and hate motivated incidents against the AAPI community in California, both in the San Francisco Bay area as well as here in the LA region.
"It is devastating to witness the increase in hate crimes and hate motivated atrocities aimed at my (Asian, Native Hawaiian and Pacific Islander community). It's important to point out the intersection of race, gender, immigration and employment status, particularly for the victims in Georgia. Asian women in particular are often fetishized for centuries, and certainly so in Hollywood. Asians are often invisible in media coverage and whatever very little attention, is often lacking in substance and stereotypical."
Because of the racist language and innuendo from the previous White House & President Trump, Candelario was asked what he sees as the most critical need- not only for the AAPI community but California's residents, elected officials, and others to address and repair the damage done by the Trump regime.
"I learned from a colleague recently who sat in a conversation with our Congressional leaders in Washington, DC, that the last time there was a Congressional hearing on the needs of the Asian, Native Hawaiian and Pacific Islanders (AANHPI) was in 1987; well over 30 years ago. We are the fastest growing minority community and that's simply that acceptable. We need our leaders to be steadfast in addressing our community needs and repair the damage done by the previous administration's vitriol towards the AANHPI community," he said.
"It is also important for the new administration to stay away from stereotypical approach of naming Asians as the "yellow peril" – coming to the US to take over, or perpetuate the model minority myth that Asians are all well accomplished. As a social service agency, we see many Asian and Pacific Islander clients struggle just as much as other communities of color," he added.
Referring to the Atlanta mass shooting, the Blade noted that sex workers are oft times demonized without cause save for a warped at times sense of so-called community norms in morals. Because of this and with the added dangers of being AAPI, Candelario responded to a question about the level of fear with that community, especially the Asian women who are part of that group by having Nan Ding, APAIT's Senior Clinical Program Manager weigh in;
"This is not the first time Asian massage-parlor workers face violence. It may be the first time when the ever-present danger and discrimination was revealed to the public. This is infuriating and heart-breaking. And this has to stop," Ding said.
One of APAIT's core programs focuses on victims of violence and human trafficking where mental health services and case management services are provided in partnership with the API Human Trafficking Coalition and Journey Out.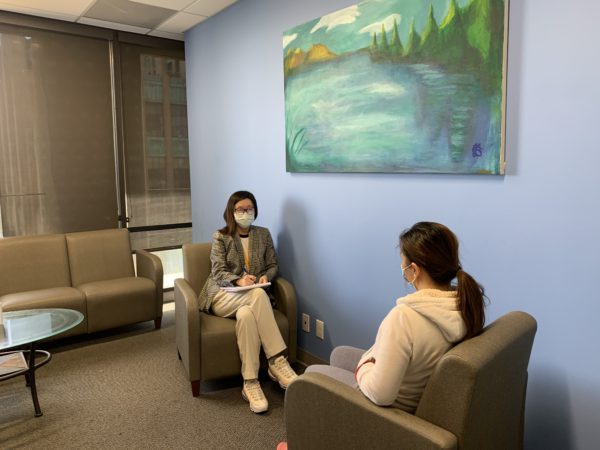 "Many of our massage parlor workers here in Los Angeles, particularly in the San Gabriel Valley area, are essentially fronts for sex work – the so-called "happy ending industry." We conducted a study about illicit massage parlors in Los Angeles and New York from stories collected from women workers (2019). What we found is that many often choose illicit massage parlor work from a very small number of employment options; some women described being coerced or deceived into this work, but most women said they chose this work as their best alternative among limited options," Ding said.
"The report also stated that businesses openly advertised for female workers and male clients, although the ads were ambiguous to avoid law enforcement scrutiny. Many of them risks physical health (HIV, STIs) and mental health (isolation and stigma); risk of violence from clients and owners, and robbery in this cash-based industry; and possible risks and fines, and jails, as well as deportation in the case of undocumented immigrants, she added.
APAIT is a community based organization based in Los Angeles and Orange County whose aim is to achieve optimal health and well-being for vulnerable communities Candelario told the Blade. APAIT serves LGBTQIA-2S, people living with and at risk for HIV and behavioral health challenges, homeless, immigrants and refugee communities.
"It is important that to achieve true racial equity that the community recognizes Asians and Pacific Islanders are not a monolithic racial group. Ask us and not assume – there are differences between East Asian, Southeast Asians, South Asian, Native Hawaiians and Pacific Islanders. I'm tired of hearing folks saying "you look Chinese" but the person is Japanese or Korean, or the horrible stereotype "you all look the same." It's simply disrespectful," Candelario said.
In January, in one of his first acts as he took office, President Joe Biden signed a Presidential Memorandum condemning and combating racism, xenophobia, and intolerance against Asian Americans and Pacific Islanders.