Latino Equality Alliance 2021 LGBTQ Youth College Scholarship Awards
This year's awards were made possible by the fundraising efforts and donations by the Latinx LGBTQ community in Los Angeles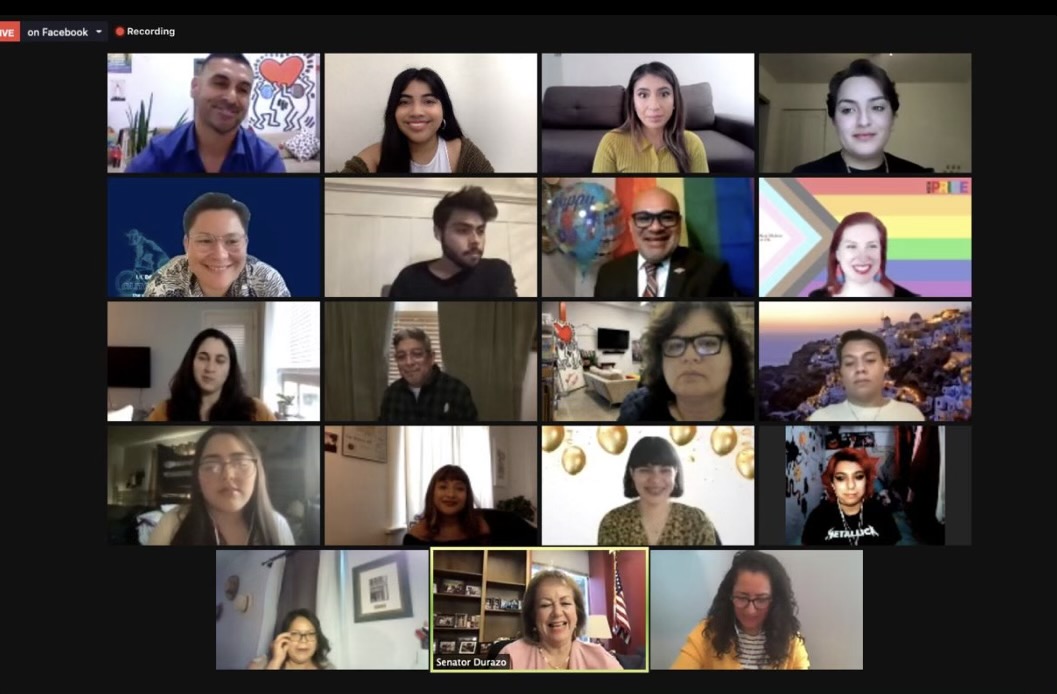 LOS ANGELES – Through a virtual awards ceremony, the Latino Equality Alliance (LEA) recently announced the recipients of the 2021 LGBTQ Youth College Scholarship Awards. This year, 13 LGBTQ-identified students were awarded scholarships ranging from $1,000 to $5,000.
In total, $33,000 was awarded through the scholarship fund and in partnership with Southern California Gas Company and Keck Medicine of USC.
The virtual ceremony was attended by scholarship recipients and their family members along with scholarship committee members, staff, and board members of the Latino Equality Alliance. During the presentation, California State Senator Maria Elena Durazo of the 24th District gave special remarks to the scholars in attendance. "I applaud the Latino Equality Alliance for supporting and uplifting LGBTQ+ youth. Through these scholarships, our youth will thrive. They will lead our Movement for Justice. They are our future teachers, scientists, firefighters, and Senators!," stated Senator Durazo.
This year's scholarship awards recipients are Jazmin Hernandez Perez (UC Berkeley), Brandon Ramirez (Santa Monica College), Evelyn Avalos (UCLA), Kevin Palomo (CalPoly Pomona), Mel Avina-Beltran (UC Davis), Fatima Mendoza Choto (UC Irvine),Alejandra Chavez (UCLA), Katherin Velazquez (UC Berkeley), Asher Madariaga Rivera(LA Trade Tech), Alejandra Aguilar (Pierce College), Luka/Isa Gidwani (UCLA), GeorgeDel Real (UC Berkeley) and Blake Trejo (UC Berkeley).

The Latino Equality Alliance scholarship fund was established in 2018 to support the
higher education pathway for queer students of color. LEA's work is rooted in organizing and developing young leaders in low-income and communities of color to empower them and their families to fight for the resources and policies that will promote a healthy school climate and their academic success.
A scholarship fund was needed to ensure low-income students have the needed resources to purchase essential school supplies, meals and pay rent.
"Achieving equity among the Latinx LGBTQ community is a key part of LEA's mission.
Our youth scholarship program helps advance equity in higher education by providing
low-income LGBTQ students access to funds that will lessen the burden of financing
their studies compared to higher-income students," stated Edith Moreno, an LEA board
member and chair of this year's scholarship committee.
This year's awards were made possible by the fundraising efforts and donations by
supporters and community leaders in the Latinx LGBTQ community.
Javier Angulo, a longtime supporter of LEA states, "I am proud to support LEA and its
scholarship fund to provide opportunities to Latinx LGBTQ youth to achieve their
academic dreams, and I challenge others who have been rewarded with success to
donate what they can to support the growth of this fund."
Angulo along with LEA supporter Alberto Mendoza helped raise $15,000 for this year's
awards. "Supporting our LGBTQ youth is essential, a lot of us couldn't be when we were
in school or felt isolated and alone. I'm glad things have gotten better overall, and I am
proud to be in a position where we can provide this financial support to these amazing
scholarship winners," said Mendoza.
Keck Medicine of USC has been a strong supporter of the scholarship program for the
past three years. "Keck Medicine of USC has been a proud sponsor of Latino Equality
Alliance since 2017," said Lindsey Lawrence, scholarship committee member and chair
of Keck Pride, the health system's LGBTQ+ committee. "We are honored to recognize
two students pursuing health care careers with the second annual Keck Medicine of
USC scholarship award."
The mission of Latino Equality Alliance (LEA) is to advocate for equity, safety, and
wellness for the Latinx Lesbian, Gay, Bisexual, Transgender, Queer + community.
LEA is located at Mi Centro LGBTQ Community Center in Boyle Heights.
For more information on the services and programs of Latino Equality Alliance and/or to donate:
Please visit www.latinoequalityalliance.org.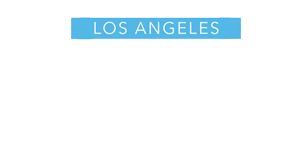 California State University's board approves 6% annual tuition hike
CSU has enough revenue to cover 86% of actual costs to meet student, staff, and institution needs, leaving it with a $1.5 billion gap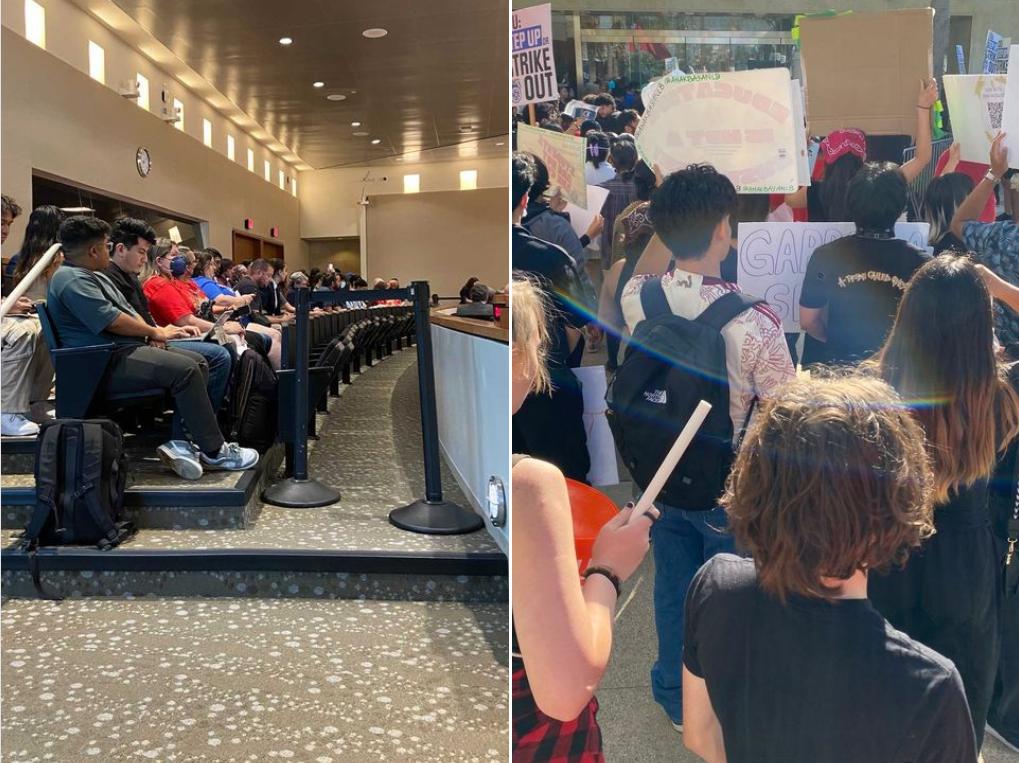 LONG BEACH, Calif. – Trustees of the once-affordable Cal State University system approved a 6% tuition increase annually over the next five years Wednesday. The board is attempting to narrow a $1.5 billion deficit, a decision that some students labeled "disheartening."
The university's governing board voted 9-0 to approve the increases that will start across the 23-campus system in the fall of 2024. Annual tuition for full-time California undergraduate students will increase by $342 next year to $6,084. By the 2028-2029 school year, those students will be paying $7,682, the Associated Press reported.
The increase is the first of its kind since 2017, and comes amidst the economic crisis wherein many high school graduates are unsure whether they can even afford a college education in the first place. 
California's Lieutenant Governor Eleni Kounalakis reacted in a statement saying: "A $2000 tuition increase over 5 years could drastically affect the lives of over 184,000 CSU students who do not receive full tuition coverage. This is unacceptable.
I stand firm in my opposition towards a tuition increase and will continue to do everything I can to make a CSU accessible & affordable for ALL."
 Revenue from the increase will bridge approximately 56% of the $1.5 billion Cal State system budget gap that has forced the institution to skimp on teacher and employee pay increases, facility renovations, course options, and more. The funds will also allow for better mental health resources and changes to how the system handles the sexual discrimination cases that have been rising at CSU and have led to the resignation of top officials.
Cal State officials claimed they are still dedicated to keeping the Cal State system affordable and pledged to retain almost one-third of the budget increase for financial aid. This financial aid will cover full tuition for 60% and partial tuition for 18% of the nearly half a million CSU students across its 23 campuses.
The tuition hike will begin in the fall, raising in-state student tuition by approximately $350. By the end of the five years, in-state tuition will rise roughly $2,000.
CSU students gathered Tuesday to protest the increase at a public hearing that lasted over 2.5 hours. Students implored trustees not to approve the increase, calling the sudden rise in tuition unfair as many students already struggle to pay CSU's tuition despite working multiple jobs. Come even called the increase racist, as the CSU student body is predominantly made up of people of color.
The board of trustees favored the institution's finances over student pleas and voted 15-5 to approve the tuition inflation.
Cal State trustee Jose Antonio Vargas called the increase a "nightmare scenario" but joined the 15 in favor of the hike.
According to a report about the system's finances released in May the Associated Press noted, found the system with 460,000 students, many of them minorities and first-generation college students, has enough revenue to cover about 86% of what it actually costs to meet student, staff, and institution needs, leaving it with a $1.5 billion gap.