Newsom; "Vax for the Win" and LA sports teams also enter vax push
The incentives aim to give an extra nudge to those who still need to get vaccinated, especially in hard-to-reach communities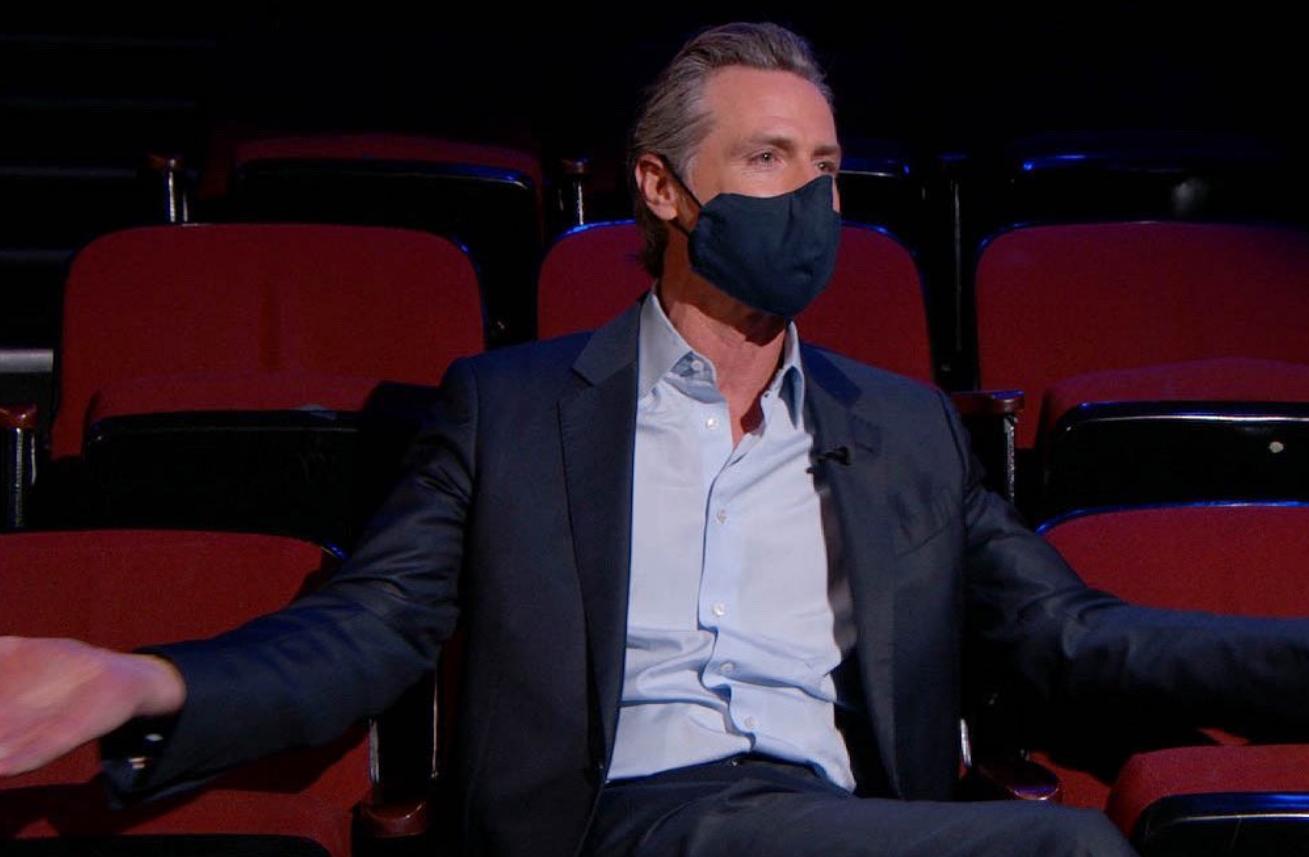 SACRAMENTO – California Governor Gavin Newsom announced a multi-million dollar vaccine incentive program Thursday to motivate more people to get vaccinated leading up to June 15, when the state economy is slated to fully reopen. The $116.5 million vaccine incentive program is the largest in the nation to boost vaccinations as the state prepares to fully reopen the economy June 15.
The incentives aim to give an extra nudge to those who still need to get vaccinated against COVID-19, especially those in hard-to-reach communities, while also thanking everyone who has already been vaccinated.
More than 62.8 percent of Californians aged 12+ are at least partially vaccinated, but an estimated 12 million people who are eligible still have not gotten a vaccine to protect their health and the well-being of their communities.
"Getting every eligible Californian vaccinated is how we bring our state roaring back from this pandemic," said the Governor. "California has already made incredible progress in the fight against COVID-19, with the lowest case rates in the country, while administering millions more vaccines than any other state. But we aren't stopping there, we're doing everything it takes to get Californians vaccinated as we approach June 15 to help us fully reopen safely."
California residents who have been vaccinated are already entered for cash prizes, and those who haven't been can get inoculated for the chance to receive a $50 card and win cash prizes. "You don't have to register to do this as is the case in other states," Newsom said. "You're automatically registered."
Getting more Californians vaccinated is how we come roaring back from the pandemic. We're pulling out all the stops to motivate everyone to get vaccinated by June 15.

We're launching the largest vaccine incentive program in the nation – Vax For The Win. #VaxFTW pic.twitter.com/moV6g9ZHYe

— Office of the Governor of California (@CAgovernor) May 27, 2021
Beginning on May 27, the next two million people who begin and complete their COVID-19 vaccination will automatically be eligible to receive a $50 prepaid or grocery card, worth a total of $100 million. It gives them the option to select from a $50 Virtual Prepaid Card (which can be spent online, in-store where major debit cards are accepted, or added to a mobile wallet to be used to shop in stores that accept mobile wallets), or a $50 grocery gift card from Kroger (which includes Ralphs, Food 4 Less and Foods Co.) or Albertsons (which includes Safeway, Albertsons, Vons, Pavilions and Andronico's Community Markets), while supplies last.
Californians will receive a text message with an electronic prepaid card redemption code sent to their mobile phone or email address 7-10 days after their two-dose series of Pfizer or Moderna, or single dose of Johnson and Johnson. An incentive card will be held for those who start their vaccination at the launch of the program.
Those who do not have a mobile phone or email address can receive a physical card by calling 1-833-993-3873, 7-10 days after receiving their final dose. Those without a permanent address can also call to coordinate delivery.
For more information, visit COVID19.ca.gov/vax-for-the-win. To schedule an appointment to be vaccinated, visit MyTurn.ca.gov or call the CA COVID-19 Hotline at 1-833-422-4255.
Los Angeles County Department of Public Health Launches Vaccination Sweepstakes with Los Angeles Kings and Los Angeles Galaxy
In Los Angeles County, starting tomorrow, Friday, May 28, two Los Angeles County residents 18 and older who get their first vaccine or bring a person needing their first vaccine to their second dose appointment can enter to win a pair (2) of 2021-22 season tickets to the Los Angeles Kings or 2022 season tickets to the Los Angeles Galaxy.
The vaccination sweepstakes will run from Friday, May 28 to Thursday, June 3. Two residents will be awarded prizes.
Residents can book appointments or walk in to County, LA City, and St. John's Well Child and Family clinic vaccination sites to enter.
For more information, including official rules and participating site locations, residents can visit the Los Angeles County Vaccination Sweepstakes page at: www.publichealth.lacounty.gov/media/Coronavirus/vaccine/sweepstakes.htm
Must be a Los Angeles County resident 18 years or older to enter.
Related: Jimmy Kimmel- 'GOP Throws Out MyPillow Mike, Trump's Crazy Memorial Day Message & Governor Gavin Newsom Sneaks In'
CDC backtracks and releases new guidance on facial masks
CDC's mask guidance recommends fully vaccinated people wear masks indoors when in areas with "substantial" & "high" transmission of Covid-19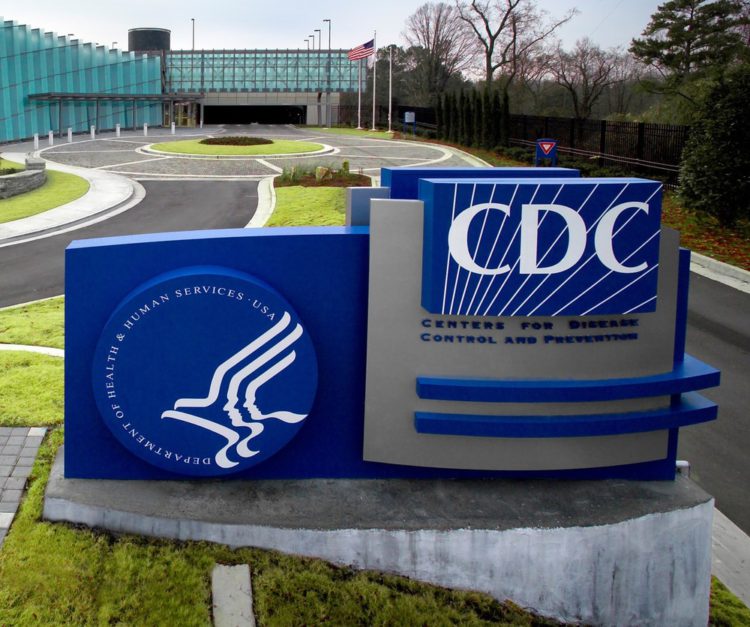 ATLANTA – The Centers for Disease Control and Prevention, citing increasing concern around the fast-spreading and highly contagious delta variant on Tuesday, reversed its earlier mask guidance to specifically target areas of the country with the highest levels of the coronavirus and recommended that everyone in those areas, vaccinated or not, wear a mask as the delta variant continues to spread rapidly across the U.S.
"CDC recommends localities encourage universal indoor masking for all teachers, staff, students, and visitors to schools, regardless of vaccination status," the CDC announced. "Children should return to full-time in-person learning in the fall with proper prevention strategies are in place."
The White House issued a statement from President Joe Biden which read in part:
"Today's announcement by the CDC—that new research and concerns about the Delta variant leads CDC to recommend a return to masking in parts of the country—is another step on our journey to defeating this virus. I hope all Americans who live in the areas covered by the CDC guidance will follow it; I certainly will when I travel to these areas.
Today, the CDC also reaffirmed that we can safely reopen schools this fall—full time. Masking students is inconvenient, I know, but will allow them to learn and be with their classmates with the best available protection.
Most importantly, today's announcement also makes clear that the most important protection we have against the Delta variant is to get vaccinated. Although most U.S. adults are vaccinated, too many are not. While we have seen an increase in vaccinations in recent days, we still need to do better."
The CDC's mask guidance that recommends fully vaccinated people wear masks indoors when in areas with "substantial" and "high" transmission of Covid-19 includes nearly two-thirds of U.S. counties.
State employees & health care workers must show proof of vaccination
Newsom blasts 'right-wing echo chamber' for vaccine misinformation & claimed individuals refusing the vaccine are similar to drunk drivers.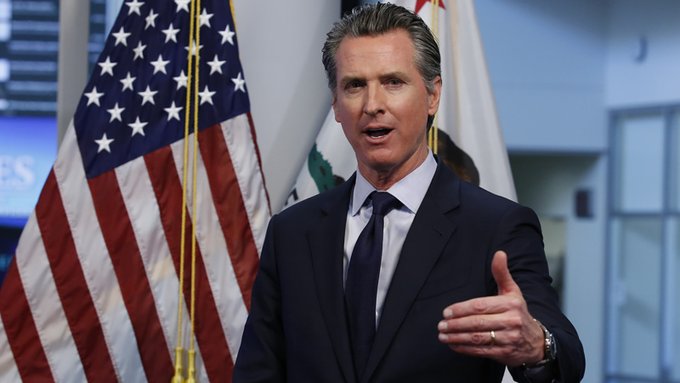 SACRAMENTO – As the Delta variant continues to surge driving coronavirus case numbers higher, Governor Gavin Newsom in a press conference Monday announced California is implementing a first-in-the-nation standard to require all state workers and workers in health care and high-risk congregate settings to either show proof of full vaccination or be tested at least once per week.
"We are now dealing with a pandemic of the unvaccinated, and it's going to take renewed efforts to protect Californians from the dangerous Delta variant," said Newsom. "As the state's largest employer, we are leading by example and requiring all state and health care workers to show proof of vaccination or be tested regularly, and we are encouraging local governments and businesses to do the same. Vaccines are safe – they protect our family, those who truly can't get vaccinated, our children and our economy. Vaccines are the way we end this pandemic."
The new policy for state workers will take effect August 2 and testing will be phased in over the next few weeks. The new policy for health care workers and congregate facilities will take effect on August 9, and health care facilities will have until August 23 to come into full compliance.
"Why now? It's pretty self evident. We went from 0.7%, the lowest positivity rate in America, just a handful of weeks ago, now to 5.3% positivity," Gov. Newsom says.

"We're seeing the number of people in hospitals increase from 900 to 3,000 today." pic.twitter.com/GO8MyiFwy2

— MSNBC (@MSNBC) July 26, 2021
Despite California leading the nation in vaccinations, with more than 44 million doses administered and 75 percent of the eligible population having received at least one dose, . This increase is heavily due to the Delta variant, which is more contagious and kills people faster:
As of last week, California's statewide case rate more than quadrupled from a low in May of 1.9 cases/100,000/day to at least 9.5 cases/100,000.
The testing positivity was at a low of 0.7 percent in June, now it has risen to 5.2 percent.
Hospitalizations were at a low in June of under 900, and the state numbers are now approaching 3,000.
The vast majority of new cases are among the unvaccinated, with 600 percent higher case rates among the unvaccinated than for those who are vaccinated.
"California has administered more vaccines than any other state, with 75 percent of those eligible having gotten at least one dose, and we were weeks ahead of meeting President Biden's 70 percent goal. But we must do more to fight disinformation and encourage vaccine-hesitant communities and individuals," said California's Health and Human Services Secretary Dr. Mark Ghaly. "The Delta variant is up to 60 percent more infectious than the Alpha strain but many times more infectious than the original COVID-19 strain. If you have been waiting to get vaccinated, now is the time."
Appearing on MSNBC, Newsom aggressively lashed out at some conservatives after being asked what the governor attributed to those 25% of Californians who remain unvaccinated. Newsom responded by saying he credited "[an] overwhelming majority of misinformation by right-wing pundits.
California to require vaccinations or frequent testing of state workers:
Appearing on MSNBC and CNN, Newsom claimed that individuals who refused to take the vaccine posed a risk to the public similar to drunk driving.
"It's like drunk drivers, you don't have the right to go out and drink and drive and put everybody else at risk including your own life," the governor said.
Newsom also denounced high-profile conservatives, including Fox News host Tucker Carlson. In a harsh exchange on Twitter, Newsom aggressively put down an attack by Georgia Rep. Marjorie Taylor Greene (R) a noted QAnon and conspiracy afficando:
Disgraceful? Here's a word — murderous.

Your anti-vaccine lies are literally killing Americans. Your own supporters are following you off a cliff and into the ICU.

Come clean about vaccines — they save lives. https://t.co/pJjlzJ3TVJ

— Gavin Newsom (@GavinNewsom) July 26, 2021
.@AymanM: What do you attribute those 25% that have remain unvaccinated? What do you attribute that to in your state?

California Gov. Newsom: Overwhelming majority of misinformation by right-wing pundits. pic.twitter.com/GLPQNnSop9

— MSNBC (@MSNBC) July 26, 2021
In addition to these new measures, the state continues its efforts to vaccinate Californians. Last week, California surpassed 2 million newly vaccinated individuals since launching its incentive program, Vax for the Win. The program increased HPI Q1 vaccinations, and increased doses administered to the Latinx population by 10 percent. It also successfully slowed the rate of decline that California was experiencing in vaccination rates.
The program's peak showed a 33 percent increase in vaccinations, "outpacing the inoculation trends in much of the country," including more recently a 4.4 percent increase for the week ending July 14 – a promising sign in California, as vaccination rates declined nationwide.
Fauci says CDC may now back masks as Delta variant explodes
Caused by the Delta variant, 40% of all cases reported in the United States occurred in three states, Texas, Missouri and Florida.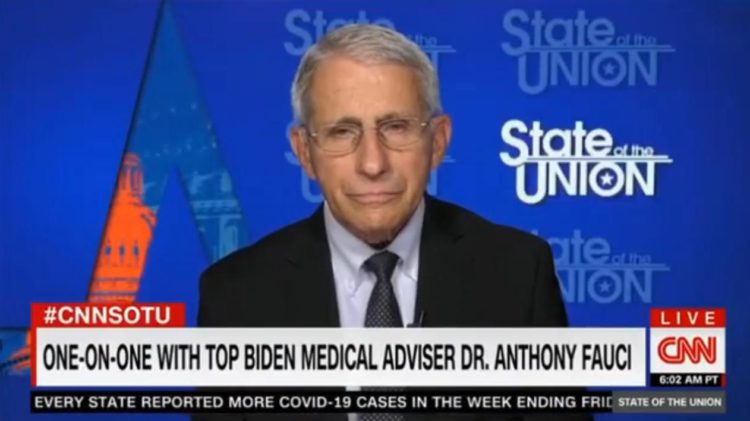 WASHINGTON – Dr. Anthony Fauci told CNN's Sunday morning political talk show "State of the Union" that he's taken part in conversations about the U.S. Centers for Disease Control and Prevention altering its masking guidelines, which he described as being "under active consideration."
Fauci, the chief medical advisor to President Joe Biden, also acknowledged that in some jurisdictions where infection rates are surging are already mandating individuals to wear masks in public regardless of their vaccination status. He added those mandates are not incompatible with the CDC's recommendation that the vaccinated don't need to wear masks in public.
CNN's Jake Tapper pointed out that in the most recent surge caused by the Delta variant, 40% of all coronavirus cases reported in the United States occurred in three states, Texas, Missouri and Florida. Tapper and Fauci both noted that the sudden explosion in COVID-19 was primarily caused by those Americans, 12-years-old and older who remained unvaccinated.
Politico reported that the Republican governor of Arkansas on Sunday said resistance to the coronavirus vaccine "has hardened" in some areas of the state, blaming the hesitancy on "false information" and "myths."
"I don't know if I underestimated it, but, certainly, the resistance has hardened in certain elements, and is simply false information," Gov. Asa Hutchinson said in an interview on CNN's "State of the Union."
"It is myths. As I go into these town hall meetings, someone said: Don't call it a vaccine. Call it a bioweapon. And they talk about mind control," Hutchinson said. "Well, those are obviously erroneous. Other members of the community correct that."
Arkansas governor blames 'myths' for 'hardened' vaccine resistance https://t.co/IfuC32sGkr

— POLITICO Pro (@POLITICOPro) July 25, 2021
Delta Variant Fuels Surge Of New Cases Across U.S.