Actor & activist Brandon Kyle Goodman speaks; Hollywood listens
"I'd say to any queer kid – any Black or Brown or Asian kid in art school – keep talking & keep fighting for what you believe in."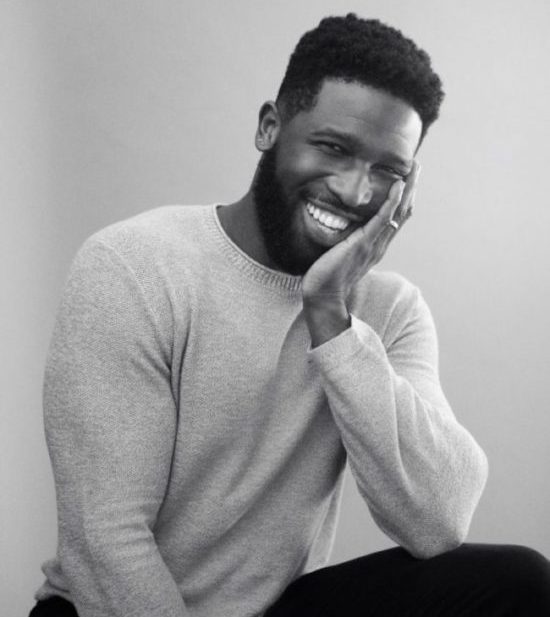 By Alejandro Cervantes | HOLLYWOOD – Brandon Kyle Goodman (they/them) is the voice modern Hollywood needs. In the past three years, they've broadcasted a clear and much needed message about the success of diversity and the power of authenticity.
Known to audiences through their memorable performances in Amazon's poignant anthology series "Modern Love" and the Netflix dance drama "Feel the Beat", Goodman also writes for the hit Netflix animated series "Big Mouth" and the upcoming spin-off "Human Resources" – where they voice a new (secret) character.
Their solo show, The Latrell show, is written and performed by Goodman and co-directed by Stefanie Black and Devere Rogers in a stunning virtual production for the Iama Theatre. The show and centers around Latrell, a fearless and charismatic talk show host who explores what it means to be Black and queer in America today.
Goodman hopped on a call with The Los Angeles Blade to discuss queer representation in Hollywood, how Oprah can help new artists and of course, "the LATRELL show" – now extended through June 27th.
Describe the character of Latrell, who is he?
Latrell to me has always been this over the top, fabulous, femme, queer Black person who does what he wants, says what he wants, wears what he wants, but also is loving. He can drag you, he shade you, but it's always out of love.
For "the LATRELL show", in its iteration today, I wanted to shake that need to take care of the audience. I wanted to actually allow Latrell and myself to have the space to make people uncomfortable and have real conversations, and shake off 'the magical negro'. If you take away the makeup, take away the jewelry, take away everything that makes Latrell palatable – is he still 'safe'? The answer is no.
Was there a moment in your career where you realized you not only have a voice in the industry, but people are listening?
I think that I was always speaking. But I think that I realized that people were actually listening last year. The unfortunate thing is that we only take people seriously when they have a certain number of followers, or a certain cache, or fame, or visibility.
I would say to anybody in the arts, or any queer kid – any Black or Brown or Asian kid in art school – keep talking and keep honing your voice and keep fighting for what you believe in. It's Oprah who says it, "luck is when opportunity meets preparation." All you can do is keep working, keep preparing and when the opportunity comes – it'll hit.
It sounds like this philosophy applies to "the LATRELL show" – I understand this was a character that you had been using for a while.
I probably have been playing the character for about 10 years. It started in a sketch comedy show, and the character became pretty popular in the shows, so I tried my hand at doing full-on Latrell Shows, which we would say were "part scripted, part improv, all fabulous."
I think I was reckoning with my sexuality and my gender and trying to find a space where I could exist. So much of what I heard growing up and in the industry was "you're great, you're talented, we don't know what to do with you." When you hear that enough then you think: I'm going to show you what to do with me.
And now, 10 years later, having a career for myself, I put a new lens on him and really unpack where he came from and why I needed him. It's kind of meta, but I think that's what Latrell was for me as Brandon – a way to see myself with value.
You're an impressive multi-hyphenate: you've got multiple podcasts, you've got the solo show, you're an actor, voice actor and writer – in those Hollywood meetings do you find yourself code switching? Do you find yourself still using the word queer?
Yes. I made a choice to definitely use queer in all those spaces. I have tried, especially in the last year, to use less code switching. I've had that privilege because of visibility, more people know what they'e going to get. There is a privilege in the visibility, cause people are like, "we know who Brandon is". I don't feel like I have to shape shift as much.
But, I will say prior to any visibility, I was shape shifting and code switching quite a bit for safety and for mobility. The reason that I'm so adamant about not doing that now is because I want to make sure I can create a space where other people, who don't have the same visibility, don't have to shape shift.
Speaking of representation, what are your thoughts on queer characters being played by straight actors?
I'm vocal about it. I see people debate about how, "everyone should be allowed to play whatever they want." But that would only work if queer actors and performers and artists are getting the same opportunities as our straight counterparts. It doesn't work if that's not happening.
If everything was equitable and everything was equal then yes we could argue that, but that is not the case. So instead, what's happening is that straight people get to play queer, but queer people aren't working.
Let's talk about 'Big Mouth', Is there a specific moment on the show that you can point to and say, that's mine and I'm really proud of it?
It's really, really fucking small but I'm very proud of it, I think it's the small things that are all that are usually the biggest anyways. In the episode I co-wrote with Mitra Jouhari there's one scene where Matthew (a gay character voiced by Andrew Rannells) and Aiden (an openly gay character voiced by Zachary Quinto) are having a conversation about straight people and gay things with two friends. And I specified in the script that one of those friends would be Black and one of those friends would be Middle Eastern.
It was important to me that when we got to this scene, even though these characters only have like three lines, that they were there in the space with Matthew and Aiden. It was really important to me for us to see a Black queer character and a brown queer character that are teenagers, middle schoolers, talking shit and laughing. It's in Aiden's living room, so even though we don't meet Aiden's mother, you can gather that there's a safety in his home.
So what, if anything, can you tell us about "Human Resources"?
In "Big Mouth" we have our Hormone Monsters and we've got the Shame Wizard and the Anxiety Mosquito, "Human Resources" is our way to follow the lives of those creatures, and tell stories that impact adults. "Human Resources" is our way to explore beyond puberty.
So you're writing on it and you're also voicing a character?
It's fucking bananas. I can't tell you much about character, but I can tell you that he's fucking awesome.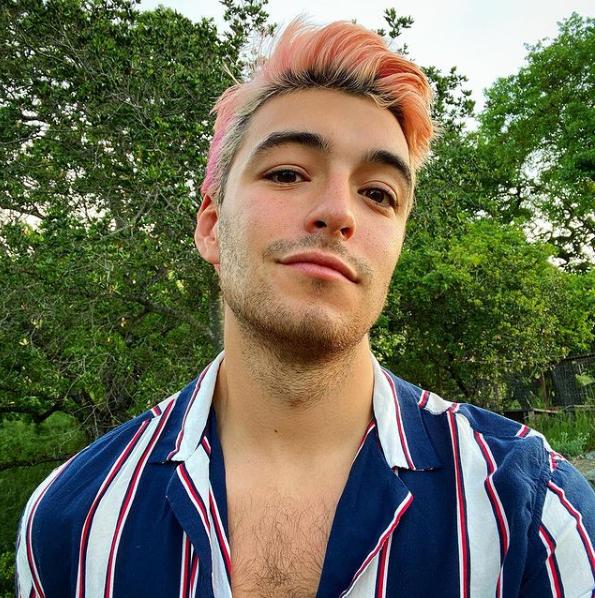 Alejandro Cervantes is a freelance writer living in Los Angeles.
DTLA Proud 2022 kicks off, healthcare orgs will vax for monkeypox
This year the festival will be held at Grand Park also for the first time, the DTLA PROUD Festival will be free for all ages to attend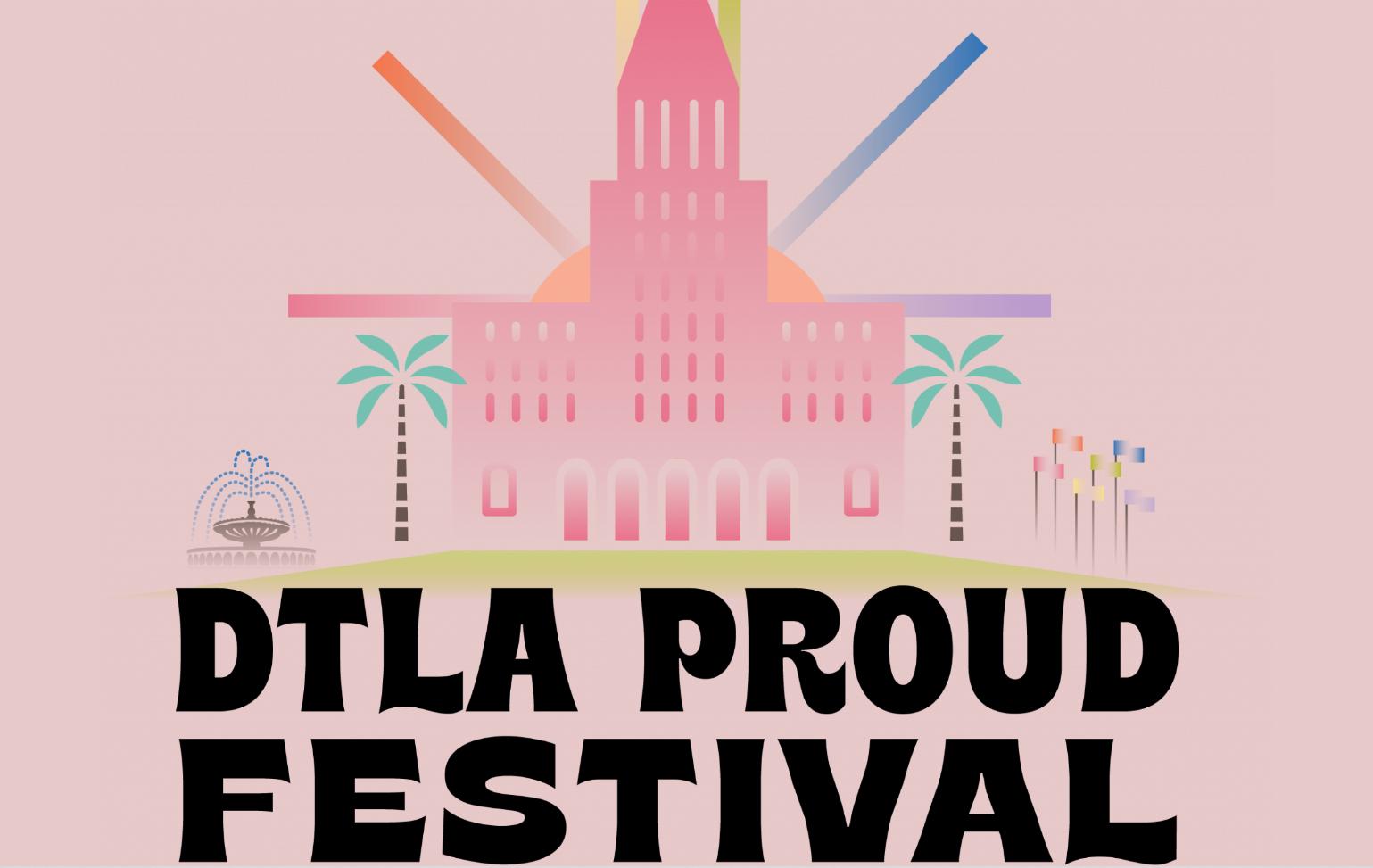 LOS ANGELES – DTLA Proud returns this year with the festival celebrating the culture, history, and diversity of the growing LGBTQ+ community in Downtown Los Angeles.
In addition to DTLA Proud activities, this Saturday August 27, and Sunday August 28, St. John's Community Health, John Wesley Health Centers, Kedran Health Center, and Mens Health Foundation will be on hand with thousands of MPX vaccines to offer eligible Los Angeles community members.
This year the festival will be held at Grand Park after five years at neighboring park, Pershing Square and also for the first time, the DTLA PROUD Festival will be free for all ages to attend.
Three blocks of Grand Park will feature curated programming; with special intention and effort on segments of the community that often go underrepresented. DTLA organizers are introducing a new shared space for parents and queer families and will also feature programming for people of color, trans, non-binary and femme communities.
The theme this year is "We are here, we are queer, and we aren't going anywhere!" and organizers want to emphasize that their fight is not over emphasizing that their mission is to create safe spaces and experiences to celebrate queer love and representation.
On Saturday August 27, St. John's Community Health, John Wesley Health Centers, Kedran Health Center, and Mens Health Foundation will host a press conference highlighting their joint effort to vaccinate and educate Los Angeles residents about the monkeypox virus (MPX) with speakers will including Jim Mangia, president and CEO of St. John's Community Health, Dr. Jerry Abraham, Vaccine Director for Kedran Health and Dr. Tony Mills, CEO of The Men's Health Foundation.
MPX vaccinations will take place at Grant Park on Saturday and Sunday, from 12 to 6:30 pm, Grant Park, 230-240 N. Hill Street.