Disney honors Pride month and keeps some pandemic rules for now
"I was lost, desperate to connect with someone who understood what I was feeling. That all changed when I arrived at Disneyland."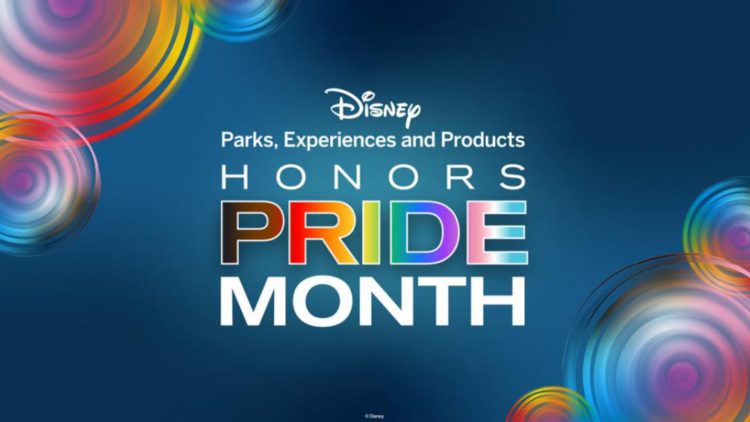 ANAHEIM – The Walt Disney Company's Disney Parks, Experiences and Products, (DPEP) is celebrating and honoring Pride this year, highlighting its LGBTQ employees as well as supporting a welcoming and embracing work environment where LGBTQ+ cast members are encouraged to be their authentic selves.
Writing for the company's blog, Michelle Mockler, DPEP's External Communications Manager profiled James Heath, a Senior Duty Manager at the Disneyland California Adventure Park. Heath, who has been employed by the Disney company since he was 17, related his personal experiences with Disney that he said shaped not only his career as an employee but as a gay man as well.
In the winter of 2000, Heath applied for a job position in hopes of fulfilling a lifelong dream of becoming a cast member, a term that Disney describes it employees as. After several interviews, James was offered a cast member role as a Food & Beverage Host.
According to Heath, he didn't realise that position working at Disneyland had just given him something far more important than a job… "It gave me a place to belong," he told Mockler.
Mockler writes that just two years prior, Heath had made the decision to come out as gay. At 15 years old, he found himself as the only openly gay student in his school.
"While I was fortunate to have supportive family and friends by my side, I was missing something truly critical at this time in my life: Other people like me. I was lost, desperate to connect with someone who understood what I was feeling. That all changed when I arrived at Disneyland."
At Disney, James found himself working alongside other LGBTQ+ cast members. He found people, with whom he could share stories, compare experiences and talk through challenges.
"Being gay was no different to my coworkers and leaders than any of the other countless qualities that make each of us unique."
Twenty-one years later, the now thirty-eight year old Senior Disney Manager related; "Sometimes I wonder who I would be today had I not had this safe place to grow into my own skin. I was fortunate to have allies who courageously pushed against outdated ideas to give me a safe place to thrive."
Heath says that he's found himself in the role of leader, mentor, ally and advocate.
"It's my turn to give back and help to further our culture of inclusivity. Somewhere out there, a future cast member is looking for a place where they can belong. I'm committed to helping them find it at Disney."
As Disney celebrates Pride Month, this past week as the State of California lifted most of the restrictions imposed by California state and local health officials and Governor Gavin Newsom. However, Disney officials have decided to keep in place for the time being some of those measures.
"I don't want to say we are going to go back to the way it was," Josh D'Amaro, chairman of Disney Parks, Experiences and Products, said Thursday about managing the parks. "I want to be really smart in the way we do this."
The parks at the Disneyland Resort in Anaheim in Orange County are continuing to reopen in phases, but a handful of the COVID-era changes are going to stick.
In an interview with the Los Angeles Times this past week, D'Amaro said that the company is poised to keep "in place a reservation system that was adopted to manage visitor numbers under the state-imposed capacity limits and the continued use of a virtual queuing system that was designed to give all parkgoers a shot at visiting the most popular attractions."
Currently valid theme park admission as well as a confirmed park reservation about both required if a guest wishes to visit either Disneyland or Disney California Adventure. Park Pass Reservations are also currently required at Disney World.
We're celebrating #PrideMonth by sharing the voices and contributions of the LGBTQ+ community. @Disneyland's James Heath shares how he found acceptance and encouragement to be his authentic self at Disney: https://t.co/efn4Q9e4ST pic.twitter.com/NQumRUicJT

— Disney Parks (@DisneyParks) June 18, 2021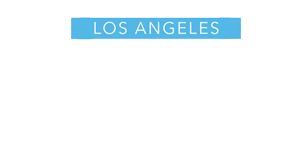 Disneyland has California residents only special offer this summer
The offer is valid only for California residents, proof of residency is required to buy the tickets and for admission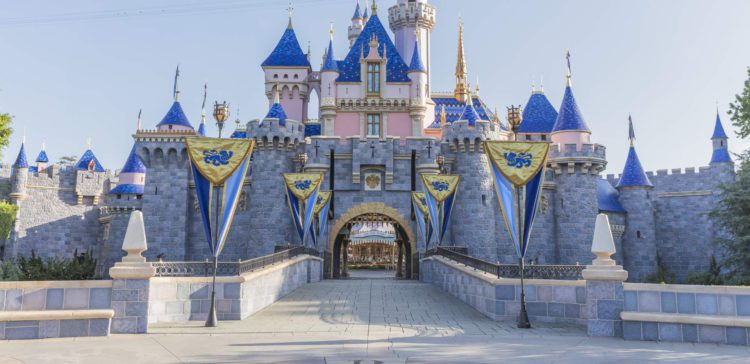 ANAHEIM – The Disney Parks, Experiences and Products division of the Disney Company announced Tuesday that California residents will be able to get a limited-time ticket offer that lets them visit the theme park for $83 per day.
The offer involves three-day, one-park-per-day tickets that start at $249, and for an additional $55, guests can buy the 'park hopper' option. The tickets are now available for purchase and Californians are able to redeem them on any three separate days through Sept. 30, 2021, which is the day the tickets expire according to Disney.
The new price reflects a savings of about $21.00 per day per park from the cost of admission which is normally $104 per day for one park.
Because the offer is valid only for California residents, proof of residency is required to buy the tickets and for admission. A valid government-issued photo ID will work as proof.
To be able to enter the theme park, guests will need to have park reservations for the date they want to go. The park reservation calendar can be found here.
The tickets can be bought at Disneyland.com or by calling 866-572-7321. Eligible residents can purchase up to five tickets per day with valid ID.