Conservative groups attack proposed Alabama capital city's LGBTQ law
The groups allege that the law would require Christians to violate their religious beliefs or face fines under certain circumstances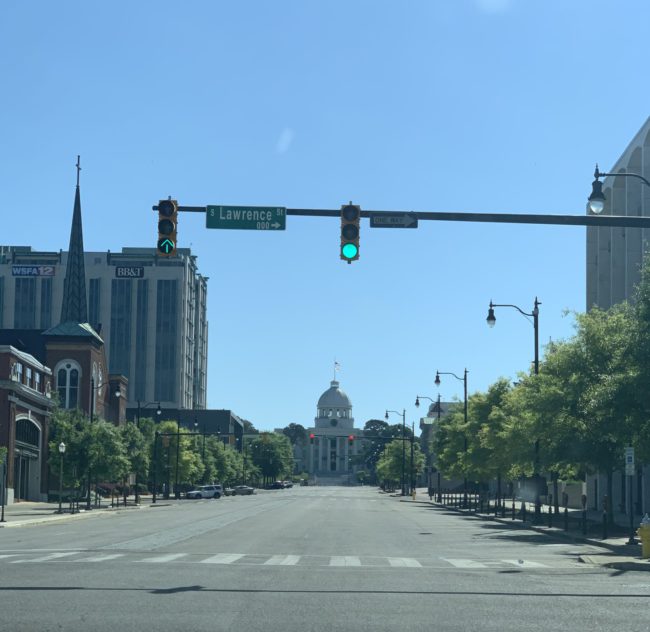 MONTGOMERY – The Alabama capital's City Council is being urged to reject a proposed ordinance that would make sexual orientation and gender identity protected classes under the law.  Matthew Clark, the Executive Director of the conservative Alabama Center for Law and Liberty sent a letter on behalf of his group and six allied organizations asking the Council to abandon a vote implementing the ordnance.
According to the letter, the groups allege that the law would require Christians to violate their religious beliefs or face fines under certain circumstances. Prominent among the other signatures is Mathew D. Staver, Chairman of Liberty Counsel which the Southern Poverty Law Center lists as an extremist anti-LGBTQ hate group.
The SPLC, which has its headquarters in Montgomery, writes; "The Liberty Counsel has also been active in the battle against same-sex marriage and hate crimes legislation, which it claimed in a 2007 news release to be "'thought crimes' laws that violate the right to freedom of speech and of conscience" and will "have a chilling effect on people who have moral or religious objections to homosexual behavior." In that same release, the Liberty Counsel falsely claimed that the brutal murder of Matthew Shepard in Laramie, Wyo., had nothing to do with homosexuality, but instead was "a bungled robbery."
In the letter Clark noted; ""As we read the ordinance, churches could be fined if they refuse to allow transgender people to use the bathroom of their choice, and they might be fined if they refused to let same-sex couples use their facilities for weddings," Clark said. "They could also be fined if they declined to hire non-ministerial personnel, such as facility managers or secretaries, whose sexual orientation or gender identity contradicts the tenants of the church's faith."
"Christian schools, small business owners, and homeowners are also in the crosshairs. Schools could face liability if they decline to let transgender students use the locker rooms of their choice," Clark said. "Small business owners like Jack Phillips [referring to Masterpiece Cakeshop v. Colorado Civil Rights Commission] could face liability. And homeowners who list their homes on Airbnb could be fined if they declined to let a same-sex couple engage in sexual activities in their home that violate the tenants of their faith."
Clark then warned the City Council that if it passes the ordinance, litigation could result and the City would likely lose.
The Montgomery Advertiser reported last month that City Mayor Steven Reed said a council vote in favor of the LGTBQ nondiscrimination ordinance that's now being drafted in Montgomery would send a message. 
"There are signals that communities can send, and this is an important signal not only to those residents that live here right now but people all over the country that have maybe one idea of Alabama and Montgomery, and we want to show them that there's a different reality here," he said. 
Reed and his team have been working with the Human Rights Campaign and other advocacy groups to draft an ordinance that would expand protections for LGBTQ residents in the state's capital city. The proposed measure, which would specifically target discrimination in government, employment and housing based on sexual orientation or gender identity the Advertiser reported.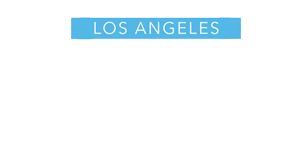 LGBTQ-affirming charter school targeted by GOP candidate hires security
"The faculty put on a drag show for children. That's not education, it's exploitation. It's got to stop. It's time to fight back"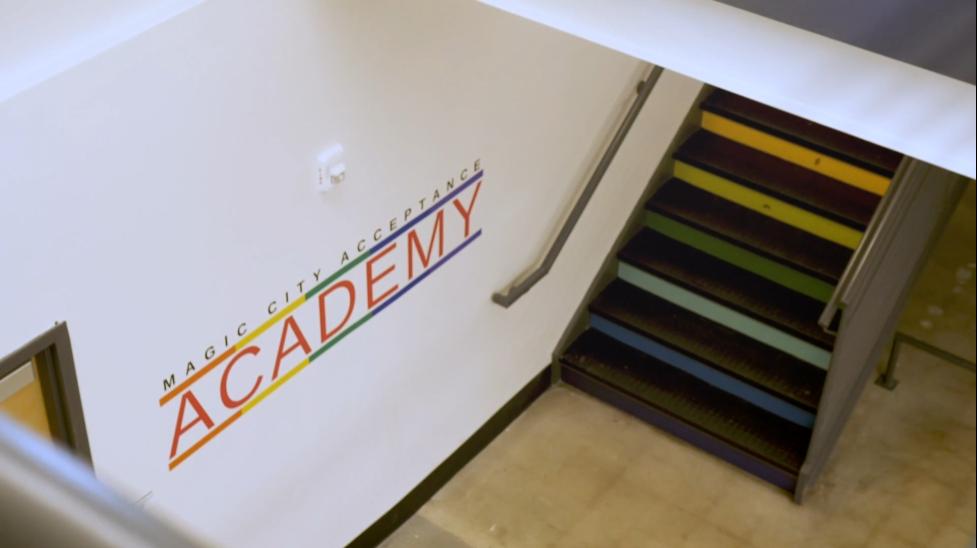 HOMEWOOD, Al. – A rarity in a state whose Governor just signed a slate of anti-LGBTQ+ bills including a law that will make treating Trans minors a felony, an LGBTQ-affirming charter school in suburban Birmingham is the focus of anti-LGBTQ attack adverts by a Republican gubernatorial candidate.
Michael Wilson, principal of the Magic City Acceptance Academy, told Alabama news outlet AL.com on Wednesday that a TV ad running in support of Republican governor hopeful Tim James is "scaring the hell out of our kids," and he's calling for it be removed. In the meantime, security has been added at the school that opened last fall he told AL.com.
James, who is campaigning to replace incumbent Governor Kay Ivey, targeted the school due to its billing itself as a one-of-its-kind charter school that, while open to all students, is "LGBTQ-affirming," according to AL.com.
In his television campaign ad, James called this "exploitation" of children and "not education."
James also blasted the school on Twitter: "For a public school like Magic City Acceptance Academy to use $2 million of our state tax dollars to host drag queen shows for kids should anger every parent, grandparent and taxpayer in Alabama." In another post James went after principal Wilson and the school's faculty and staff:
A public school using $2M of our state tax dollars to host drag shows for children should anger every parent, grandparent, & taxpayer in the state of AL. MCAA needs to have its charter revoked and be shut down – not because of the children but because of the faculty. #alpolitics https://t.co/YS1qfedJnz

— Tim James (@TimJamesGov) April 12, 2022
"The Tim James ad is nothing short of an adult bullying children," said Wilson, 69, who oversees a school of approximately 240 students in grades 6-12. "It's causing more anxiety. You are talking about kids who are four times more likely than their straight counterparts with suicide ideation."
The ad is also angering LGBTQ+ supporters in Alabama, whose concerns about safety for the state's LGBTQ+ youth is growing after last week's legislative actions. These include the governor's signing of House Bill 322 which bans K-12 students from using bathrooms and school facilities consistent with their gender identity and enacts a bill similar to one recently enacted in Florida with "Don't Say Gay or Trans" provisions for classroom instruction in grades K-5.
Governor Ivey also signed SB 184 – a bill that would criminalize doctors for providing best-practice, gender-affirming care to transgender and nonbinary youth.
The campaign ad is a 30-second spot that starts off with James claiming, "there is a war going on between common sense and crazy." He then criticizes transgender athletes and Ketanji Brown Jackson's response during her Senate confirmation hearings after being asked to define a "woman."
The ad continues with James saying, "Now here in Alabama, we chartered the first transgender school in the South using millions of your tax dollars. The faculty put on a drag show for children. That's not education, it's exploitation. It's got to stop. It's time to fight back."
The school responded in a statement on Facebook:
AL.com is reporting that James, during a radio appearance on Thursday, continued to use the charter school to underscore his platform that "our education system is crumbling," citing the state's low rankings in math. He said he plans to "deconstruct" the state's educational system "as it stands today."
He's currently trailing incumbent Gov. Kay Ivey by a considerable distance in polling ahead of the May 24 primary