LGBTQ activism in Uzbekistan 'is almost impossible'
Human rights activist speaks after call to end so-called anal tests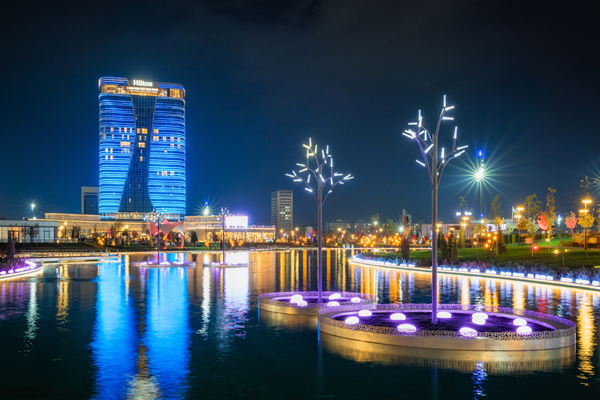 TASHKENT, Uzbekistan— A human rights activist in Uzbekistan says LGBTQ people in their country continue to live in fear.
"Members of the LGBT community continue to be intimidated," the human rights activist told the Los Angeles Blade this week. "Activism and protection of the rights of LGBT representatives is almost impossible in the country."
"There are no mechanisms that would somehow help people who are already in a complex psycho-emotional state," added the human rights activist. "It is not possible to ask for help if you suffered on the basis of your sexual orientation; either from law enforcement agencies, doctors, psychologists or other structures that should provide this assistance."
Uzbekistan is among the dozens of countries in which consensual same-sex sexual relations remain criminalized.
Human Rights Watch; the Council for Global Equality; the Eurasian Coalition on Health, Rights, Gender and Sexual Diversity; Freedom Now; Human Dignity Trust; the Human Rights Campaign; ILGA-Europe; the International Partnership for Human Rights and the Lesbian and Gay Federation in Germany in an Aug. 5 press release noted Uzbek authorities between 2017 and this year have subjected at least six men to so-called anal exams to prove they engaged in consensual same-sex sexual relations. The groups urged President Shavkat Mirziyoyev to immediately ban this practice.
"Forced anal examinations, and their use in seeking convictions for consensual same-sex conduct, are an appalling violation of basic rights that diminishes Uzbekistan's efforts to make its poor human rights record a thing of the past," said Human Rights Watch Associate LGBT Rights Director Neela Ghoshal in the press release. "The Uzbek government has been vocal about its intent to make human rights reforms, yet persists in using a discredited, abusive procedure that amounts to torture."
The human rights activist spoke with the Blade days after Human Rights Watch and the other groups urged the Uzbek government to ban anal exams. The Blade on Thursday reached out to the Uzbek government, the Uzbek Embassy in D.C. and Uzbek Ambassador to the U.S. Javlon Vakhabov for comment.
This is Michael Lavers from the @WashBlade in the U.S. Does @govuz have any comment on the Human Rights Watch report on forced anal testing in homosexuality prosecutions? https://t.co/at7uEKdQBm @Dunyo_IA @UZEmbassyDC @JavlonVakhabov @usembtashkent

— Michael K. Lavers (He/Él) (@mklavers81) August 12, 2021
Uzbekistan is a former Soviet republic in Central Asia that borders Kazakhstan, Kyrgyzstan, Tajikistan, Turkmenistan and Afghanistan. Mirziyoyev has been Uzbekistan's president since 2016.
The human rights activist — who asked the Blade not to publish their name — said Mirziyoyev promised "radical changes in all areas, especially in the field of human rights."
"The entire world community, like the entire population of Uzbekistan, expected global changes in these areas, but almost five years have passed since he has been in power and much that was promised was simply forgotten or rejected under various pretexts," said the human rights activist. "During all five years of government as president in the field of LGBT rights, nothing was done except aggravating the situation and worsening the situation of the LGBT community in Uzbekistan."
The human rights activist noted Article 120 of the Uzbek penal code "is directed primarily against men, but the presence of an article in society is perceived as a ban on the entire LGBT community." They also said efforts to decriminalize homosexuality in Uzbekistan have been "rejected, citing the thinking of civil society."
The human rights activist told the Blade that prominent politicians and religious officials in their country publicly say LGBTQ people should undergo treatment, lose their citizenship and be destroyed.
A new criminal code that Uzbek lawmakers approved in February contains a provision that addresses "crimes against morals, youth and family." The human rights activist with whom the Blade spoke sarcastically said "it turns out that the LGBT community in the country is the culprit of problems in families, in young people."
"Representatives of the LGBT community in Uzbekistan have no protection and no rights," said the human rights activist. "In addition, the lack of support from civil society, the imposition of a negative image of the LGBT community on people deprive them of the support of civil society, because people have been introduced to the idea that if you are willing to help the LGBT community, then you are necessarily part of them and should be subject to punishment."
"Open homophobia and unleashed hands of law enforcement agencies allow the use of any methods of pressure and torture on people who are charged under Article 120, because no one will help in this situation," added the human rights activist.
The human rights activist told the Blade that they welcome the call for Mirziyoyev to ban anal tests in Uzbekistan. The human rights activist added they are hopeful the U.S. and European Union can potentially spur Mirziyoyev's government to do more to protect LGBTQ Uzbeks.
"The hope of the LGBT community of Uzbekistan is connected precisely with the possibility of influence from the government of America and the European Union on this issue," said the human rights activist, while adding the pandemic has forced the U.S. and European countries to shift their priorities.
The human rights activist noted Uzbekistan is a member of the U.N. Human Rights Council and "has undertaken to promote and protect human rights and to adopt a number of legislative, institutional and administrative measures to fulfill its international human rights obligations, and has undertaken to protect, promote and uphold universal human rights and fundamental freedoms for all."
The human rights activist also pointed out the EU does not impose tariffs on goods it imports from Uzbekistan.
"The EU made concessions to Uzbekistan in this matter when it gave it the status of its partner," they noted. "But at the same time Uzbekistan is not confused in fulfilling its obligations."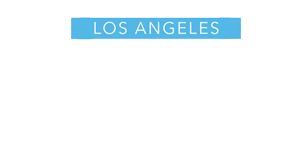 Trans community in Pakistan struggles to overcome marginalization
Pakistani society makes little or no distinction between public order, morality, sexual orientation, or gender identity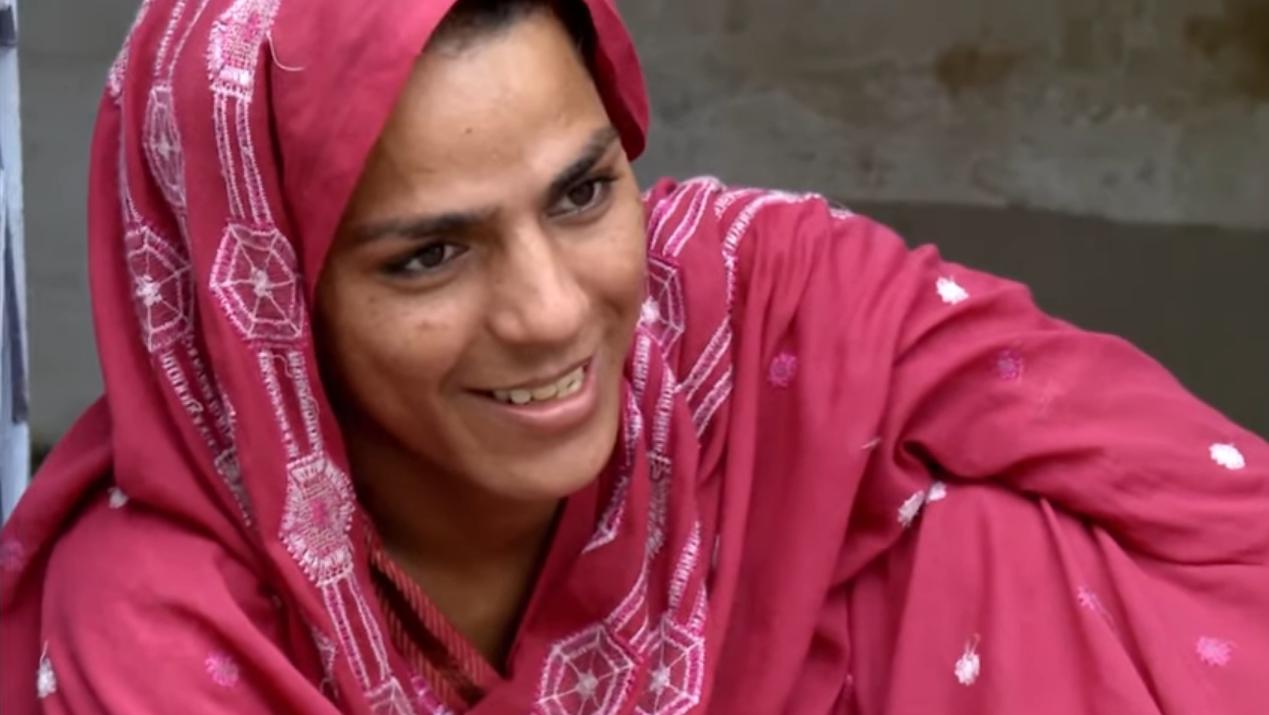 ISLAMABAD – Pakistan's transgender community remains largely visible, yet marginalized and ostracized. 
Pakistani society makes little or no distinction between public order, morality, sexual orientation, or gender identity. With the introduction of new thoughts, cultures and religions in Pakistan during different periods of time has come a whole new understanding towards lesbians, gay men and trans people who find themselves included in wider terms, such as LGBT and queer.
Trans rights in Pakistan
Pakistan is a country located in southern Asia. The region now straddling the border of present-day Pakistan and Afghanistan is one of the most war-torn regions of the world. For trans people, life can be especially difficult in Pakistan. They face challenges with family, friends, co-workers, strangers and the government.
Trans people have a long history in Pakistan. There are references to trans people in ancient Hindu texts, and trans people have been part of Pakistani culture for centuries.
The first public trans beauty pageant was held in Pakistan in January 2017. The event was organized by the Khawaja Sira Society, a support group for trans people. The pageant was a major step forward for trans rights in Pakistan.
Despite some progress, trans people in Pakistan still face many challenges. Family members may reject trans people, leading to homelessness and poverty. They may be ridiculed or humiliated by strangers. They may be denied basic rights and opportunities, such as education and employment. And they may be subject to violence and abuse.
The government of Pakistan has taken some steps to protect the rights of trans people. In 2018, the government passed a law that prohibits discrimination against trans people in employment.
Major concerns for Pakistan's trans community
Trans people in Pakistan face many challenges when it comes to their rights. One major concern is the lack of legal recognition of their gender identity. This means that trans people are often unable to get identity documents that match their gender identity, which can make it difficult to access many basic rights and services.
Another concern for the trans community in Pakistan is violence. Trans people are often targets of physical and sexual violence, as well as verbal abuse and harassment. This violence is often perpetrated with impunity, meaning that the perpetrators are rarely held accountable for their actions.
The trans community in Pakistan also faces discrimination when it comes to employment, housing and health care. Many trans people are forced to work in the informal sector because they cannot get formal employment due to their gender identity. This often means they are paid less than their cisgender counterparts and have fewer protections at work. When it comes to housing, trans people often face eviction and discrimination from landlords. And when it comes to health care, trans people often have difficulty accessing quality care that meets their specific needs.
These are just some of the major concerns facing Pakistan's trans community. While there have been some small steps forward in recent years, much more needs to be done.
What international agencies can and should do for trans Pakistanis
There are a number of things that international agencies can do to support the trans community in Pakistan. This includes but is not limited to:
1. Providing financial support to organizations that work with and for the trans community in Pakistan.
2. Lobbying the Pakistani government to ensure that the trans community has legal recognition and protection from discrimination and violence.
3. Working with Pakistani civil society organizations to increase awareness of trans rights issues and promote social acceptance of the trans community.
4. Encouraging Pakistani businesses to create inclusive workplaces for trans employees.
5. Supporting research on the health needs of the trans community in Pakistan.
6. Providing training and capacity-building assistance to Pakistani police and other law enforcement officials on how to better protect trans people from violence and discrimination.
Resources for more information about Pakistan and transgender interests
There are an estimated 500,000 trans people in Pakistan, and they face a great deal of discrimination. They are often not allowed to use public bathrooms or changing rooms that match their gender identity, and many are denied access to education or employment.
There has been some progress made on trans rights in Pakistan in recent years.
In 2012, the government began issuing national ID cards that included a third gender option. And in 2017, a trans woman was elected to the Provincial Assembly of Khyber Pakhtunkhwa. In 2022 Sarah Gill became the first trans doctor in Pakistan. But much more needs to be done in order to achieve full equality for trans people in Pakistan.
If you're looking for more information on trans rights in Pakistan, here are some great resources.
Trans Action Pakistan is a grassroots organization that works to defend the rights of trans people in Pakistan. They offer support and advocacy services, and they also run awareness-raising campaigns.
The Transgender Persons (Protection of Rights) Bill was introduced in the Pakistani Parliament in 2016. It contains a number of provisions aimed at protecting the rights.
Transgender Persons (Protection of Rights) Act
The trans community in Pakistan has been fighting for their rights for many years, and finally, in 2018, they achieved a major victory with the passage of the Transgender Persons (Protection of Rights) Act, 2018. This act provides legal recognition and protection for trans people in Pakistan and includes provisions for things like identity documents, anti-discrimination measures and access to education and employment. While there are still many challenges faced by trans people in Pakistan, this act is a major step forward in the fight for equality.
Transgender Persons (Protection of Rights) Act is a piece of legislation that was enacted in order to protect the rights of trans people in Pakistan. The act prohibits discrimination against trans people in all areas of life, including employment, education, healthcare and housing. It also provides for the recognition of trans people's gender identity and gives them the right to change their legal gender.
The act has been widely praised by human rights organizations and is seen as a step forward for trans rights in Pakistan.
On the positive side, the act provides trans people with basic rights and protections that they did not have before. For example, it prohibits discrimination against trans people in employment, education, and other areas of life. It also allows them to change their gender on government-issued documents.
On the negative side, some activists feel that the act does not go far enough in protecting trans people's rights. For example, it does not allow them to marry or adopt children. It also requires them to have surgery before they can change their gender on official documents. This can be a costly and difficult procedure for many trans people.
Overall, the act is a step in the right direction for Pakistan's trans community. However, more work needs to be done to fully protect their rights and give them equality.
The Transgender Persons (Protection of Rights) Act was passed by Pakistan's National Assembly in May 2018. This act provides basic rights and protections for trans people in Pakistan.
Under the act, trans people are allowed to self-identify their gender. This is a major step forward, as trans people in Pakistan have previously been forced to undergo surgery or hormone therapy in order to change their legal gender.
The act also prohibits discrimination against trans people in employment, education, healthcare and other areas of life. This means that trans people will now have equal access to opportunities and resources.
The passage of this act is a major victory for trans rights in Pakistan. It provides much-needed protections and rights for trans people.
Transgenders: Pakistan's Open Secret (LGBTQ+ Documentary):
First gender-neutral university in India garners praise
National Academy of Legal Studies and Research made announcement on March 26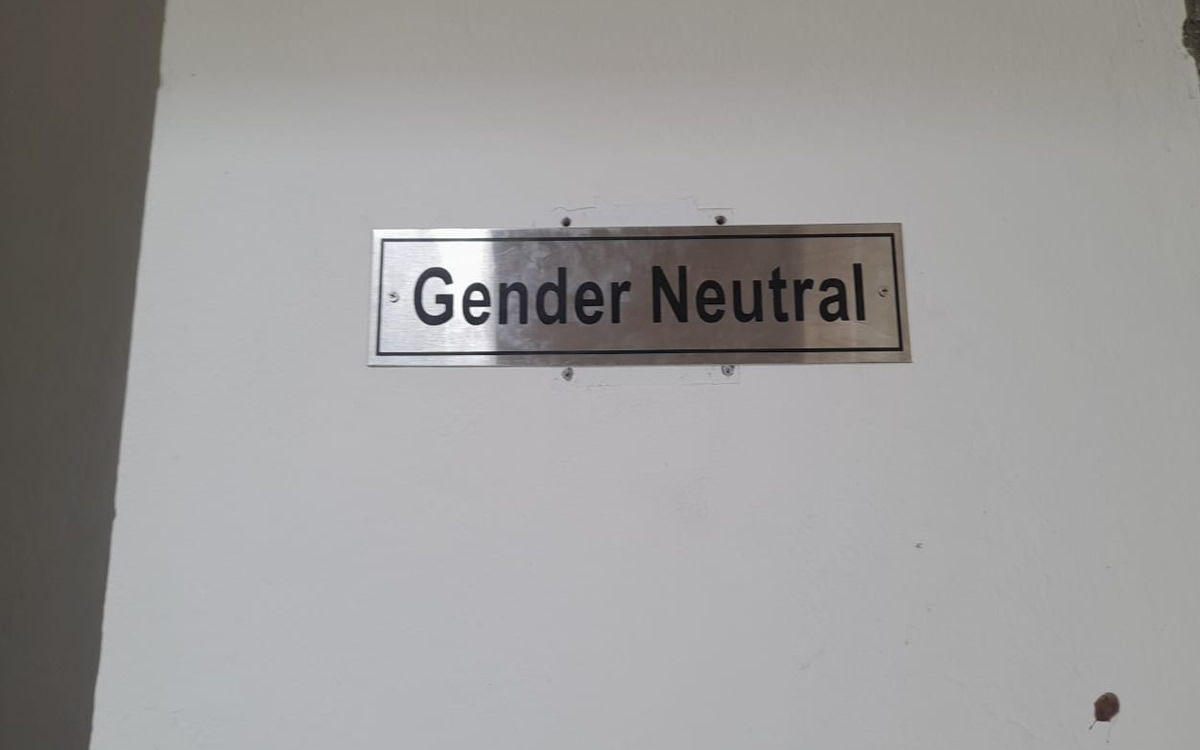 HYDERABAD, India — India's National Academy of Legal Studies and Research will become the first gender-neutral university.
The National Academy of Legal Studies and Research in Hyderabad on March 26 announced on its official Twitter page that it has decided to create a gender-neutral safe space for LGBTQ+ students and designated the ground floor of a dorm for them. The university also said rooms will be allotted to students who identify themselves as members of the LGBTQ+ community.
The university has announced the bathroom on the dorm's ground floor is now gender-neutral. While the university is drafting its final policy, LGBTQ+ students' concerns will be addressed using the interim policy.
Vice Chancellor Faizan Mustafa told the Washington Blade that since he joined the university in 2012, he has followed the "liberty model" of administration rather than the "control." According to Mustafa, his model of administration allowed him to let students participate in policymaking, which led to a gender-neutral campus.
"I feel that the knowledge creation happens in liberal spaces," said Mustafa. "And the knowledge creation requires that the university spaces should be liberated because knowledge creation requires creativity, and creativity does not come if you have control."
A student in June 2015 requested the university not include gender in its diplomas. The university swiftly accepted this request and used the neutral prefix "Mx." This led to the idea of inclusivity at the university campus.
"When some students reached out to me that while the liberty model is good for everyone, we are not doing enough for the gender and Transgender people. So, I constituted a committee," said Mustafa. "I included some students in the committee, some teachers, and then I said let's make a new beginning. Accordingly, the policy was approved by me, and now we are inviting suggestions for the policy before we go to the statutory bodies of the university. We will not follow the gender-binary at the campus."
The university's Trans Policy Committee drafted the "Policy on Inclusive Education for Gender and Sexual Minority."
Under the self-identification policy, students need to write a self-attested declaration, which will be the basis of gender identity recognition. The policy also suggests that gender in official records should be independent of the student's honorific titles in the legal documents.
The policy states no documents will assign any gender to a student. Even after the declaration of gender identity, students will be able to change their names and pronouns. The policy also highlights self-identified gender will form the basis for all entitlements that result from the policy, for instance, dorm accommodation, scholarships and the right to file discrimination claims.
"Certainly what the university did is great but the entire discourse and activism around creating gender-neutral spaces were led by students and informal student collectives like NALSAR Queer Collective, Savitribai Intersectional Study Circle, NALSAR Minorities Forum, etc.," said Kranthi, a fourth-year student who co-founded the NALSAR Queer Collective.
Kranthi is a member of the committee that drafted the new policy.
"I must add, LGBTQ+ students in NALSAR would not have achieved the recognition of their basic rights without the support and solidarity of Dalit, Adivasi, Muslim and Bahujan students," said Kranthi. "The support and solidarity of other marginalized groups in the university is an important part of our struggle for gender-neutral spaces."
Kranthi said the creation of gender-neutral spaces sends a strong message to the world that anyone who doesn't fit or refuses to fit in the gender binary system is welcome and recognized.
"What has happened so far in our university is only little, and so much more needs to be done if we want to shift the whole institutional culture towards real inclusion of gender and sexual minorities," said Kranthi. "Until economic and social support is provided for Trans and queer students from lower socio-economic backgrounds these changes brought by the university would mean nothing to them and would only serve the interests of upper caste, upper-caste queer students. Hopefully, we will be able to focus more on substantial aspects like capacity and skill development, financial aid and scholarships, internship-aid for queer and Trans students than on formal procedures and piecemeal changes."
A spokesperson for Queer Nilayum, a support group for LGBTQ+ people in Hyderabad, praised the new policy.
"We think providing gender-neutral washrooms and hostels is a great step towards creating a safer and more affirming campus for Transgender (trans), non-binary (nb), and gender-nonconforming people (GNC)," they said. "However, creating gender-neutral infrastructure and just saying that 'there will be no discrimination based on gender' isn't enough to protect the rights of gender marginalized people. There needs to be a lot more awareness and education about gender so that people who are gender-marginalized recognize their biases and preconceived notions about Trans, nb (non-binary), and GNC (gender non-conforming) people. There also need to be policies in place to prevent instances of discrimination and to ensure fairness and justice for those who face discrimination."
A study that UNESCO conducted in 2019 found 60 percent of LGBTQ+ of middle and high school students in India faced bullying or harassment. Forty-three percent of respondents said they faced sexual harassment in elementary school, while 70 percent of LGBTQ+ students who were bullied said they suffer from anxiety and depression and 33 percent dropped out.
Ankush Kumar (Mohit) is a freelance reporter who has covered many stories for Washington and Los Angeles Blades from Iran, India and Singapore. He recently reported for the Daily Beast. He can be reached at [email protected].
Indian Defense Ministry denies clearance to film about gay former soldier
Onir wrote the 'We Are' script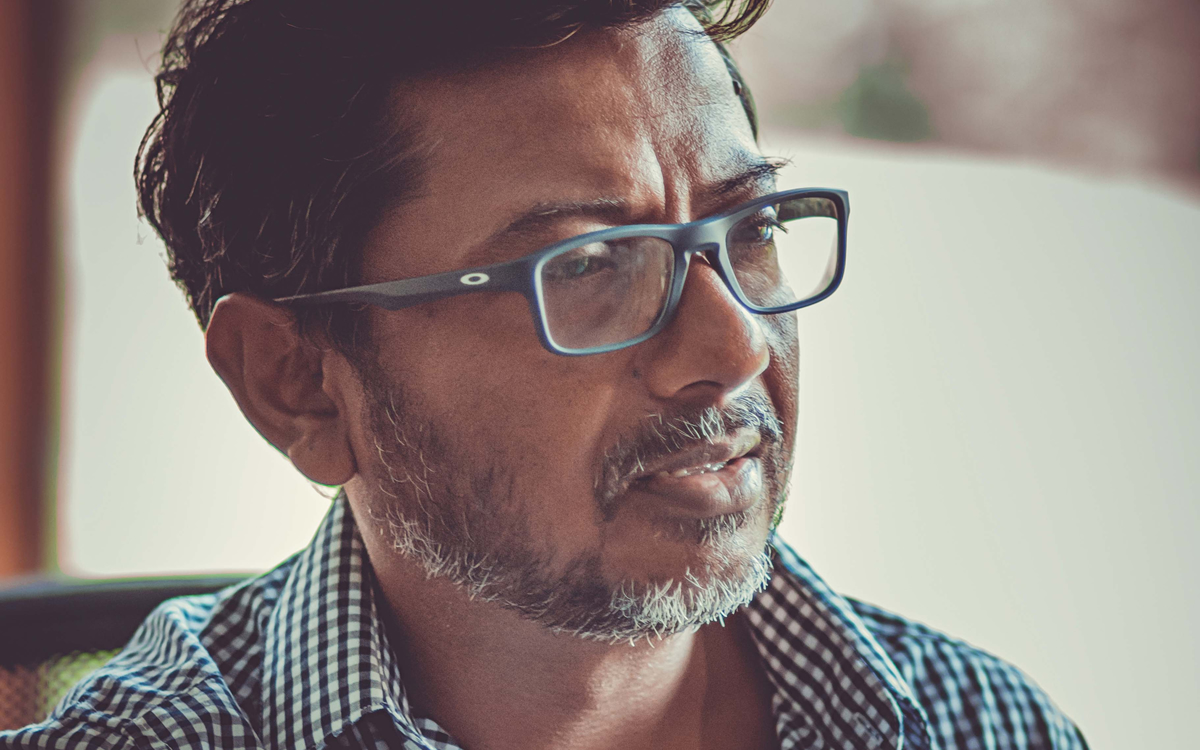 NEW DELHI — An Indian filmmaker has criticized the country's Defense Ministry's decision to not approve his film about a former soldier who left the military after he came out as gay.
Onir, who wrote the script "We Are," which is based on the real-life story of former Maj. J Suresh, filed an official request with the Defense Ministry last year for clearance. The Defense Ministry denied his request after reviewing the script.
According to Onir, Defense Ministry's officials in a phone call with him said that a main character is a soldier who is gay, which is illegal in the Indian Army. That makes his film ineligible for clearance.
The Defense Ministry in 2020 wrote a letter to the Information and Broadcasting Ministry. It stated that producers must obtain permission from the Defense Ministry before broadcasting a movie or a Web series about the Indian armed forces. While justifying the decision on clearance for any film that shows Army personnel, the Defense Ministry said the morale of Army personnel falls when film producers show an Army man in a derogatory manner.
"There are 56 countries across the world where the LGBTQI community is accepted as part of the military," Onir told the Washington Blade.
"After the Supreme Court's verdict of 2018, organically different institutions should have followed the Supreme Court ruling and empowered the community while celebrating the diversity and inclusion, but this is unfortunate that even after Supreme Court's verdict, the Indian Army does not accept the community as fit enough to serve in the armed forces," he added further.
The law governing the Indian military makes homosexuality a punishable offense. According to Section 46(a) of the Army Act 1950, any person guilty of any disgraceful conduct of a "cruel, indecent or unnatural kind" will, on conviction by court-martial, face up to seven years in jail.
"Anyone, irrespective of their sexuality, should be evaluated for their work, skill, patriotism or intelligence," said Onir.
"Sexuality does not define anyone's skill in the Army or anywhere else, and so LGBTQ people serving the country are equally heroes," he added.
Onir told the Blade that he had already sent an appeal to the defense secretary and expressed concerns that rejection of his request is discriminatory, but he rejected the idea that he will go to court if the appeal is not granted. Although he is very optimistic this time, Onir said he will think of other ways to make the film possible if the defense secretary rejects his request.
Former Indian Army Chief Bipin Rawat in 2019 said the armed forces will continue to consider homosexuality an offense. Rawat also said that the Indian Army under the Army Act was not "westernized and modernized," and was "conservative" when it came to dealing with adultery or homosexuality.
Rawat last month died in a helicopter crash.
Defense Minister Rajnath Singh, a right-wing Hindu nationalist, in 2013 said that his party (Bharatiya Janata Party) does not support homosexuality. While taking a conservative position on the matter, Singh further said that homosexuality is an "unnatural act" and can not be supported. In 2018, while striking down colonial-era law, that criminalized homosexuality, the India's chief justice said that the law will not apply to sex between consenting adults, irrespective of their gender.
The Indian government last year argued in the Delhi High Court that the law does not recognize same-sex marriage in India.
While defending Singh's 2015 statement in 2015, BJP leader, Subramanian Swamy, in a bizarre statement said "homosexuality is a danger to the national security." Swamy also said that homosexuality is a "genetic disorder."
Some BJP leaders have a history of taking extreme homophobic stands. Sudhir Mungantiwar, a BJP lawmaker, recently stirred controversy by questioning Maharastra state's government's move to appoint representatives of the LGBTQ community as members of universities.
"Are you going to hire lesbians and gays as members? Shouldn't a joint medical committee be set up on this? It mentions bisexual and asexual relations. However, no one has yet defined these," said Mungantiwar. "Even someone who has sex with an animal can become a member, as per the government's proposal. Will the animal certify to their sexual relationship?"
Onir believes the Indian military will soon adopt the policy to allow the LGBTQ people to serve.
"India has good relations with American, French and the British military. All these countries allow LGBTQ personnel for the service," Onir said. "These militaries practice together sometimes, so sooner or later Indian Army will change the policy and will allow LGBTQ people."
Onir has won 16 film awards, including two national awards. Talking about his upcoming movies, Onir said he is working on "Sid," a coming-of-age film, and a lesbian rom-com which is based on the life of writer Raga Olga D'silva.
"Although Bollywood, the Indian film industry, makes over a thousand films every year," said Onir. "The number of films depicting LGBTQ stories is still negligible," he added.
Lieutenant Gen. Manoj Pande took over as the new Army chief on Feb. 1.
It remains to be seen if the new Army chief adopts the more liberal policies or follows his predecessors, but a growing number of Indian young people are demanding equal rights for the LGBTQ community.
Mohit Kumar (Ankush) is a freelance reporter who has covered different stories that include the 2020 election in the U.S. and women's rights issues. He has also covered NASA, the European Space Agency, the Canadian Space Agency and loves to help people. Mohit is on Twitter at @MohitKopinion and can be reached at [email protected].