LGBTQ activism in Uzbekistan 'is almost impossible'
Human rights activist speaks after call to end so-called anal tests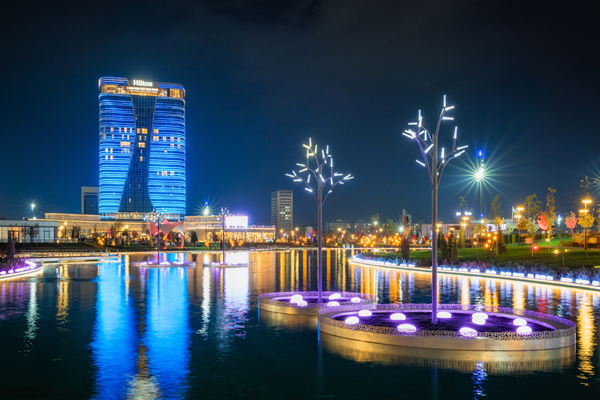 TASHKENT, Uzbekistan— A human rights activist in Uzbekistan says LGBTQ people in their country continue to live in fear.
"Members of the LGBT community continue to be intimidated," the human rights activist told the Los Angeles Blade this week. "Activism and protection of the rights of LGBT representatives is almost impossible in the country."
"There are no mechanisms that would somehow help people who are already in a complex psycho-emotional state," added the human rights activist. "It is not possible to ask for help if you suffered on the basis of your sexual orientation; either from law enforcement agencies, doctors, psychologists or other structures that should provide this assistance."
Uzbekistan is among the dozens of countries in which consensual same-sex sexual relations remain criminalized.
Human Rights Watch; the Council for Global Equality; the Eurasian Coalition on Health, Rights, Gender and Sexual Diversity; Freedom Now; Human Dignity Trust; the Human Rights Campaign; ILGA-Europe; the International Partnership for Human Rights and the Lesbian and Gay Federation in Germany in an Aug. 5 press release noted Uzbek authorities between 2017 and this year have subjected at least six men to so-called anal exams to prove they engaged in consensual same-sex sexual relations. The groups urged President Shavkat Mirziyoyev to immediately ban this practice.
"Forced anal examinations, and their use in seeking convictions for consensual same-sex conduct, are an appalling violation of basic rights that diminishes Uzbekistan's efforts to make its poor human rights record a thing of the past," said Human Rights Watch Associate LGBT Rights Director Neela Ghoshal in the press release. "The Uzbek government has been vocal about its intent to make human rights reforms, yet persists in using a discredited, abusive procedure that amounts to torture."
The human rights activist spoke with the Blade days after Human Rights Watch and the other groups urged the Uzbek government to ban anal exams. The Blade on Thursday reached out to the Uzbek government, the Uzbek Embassy in D.C. and Uzbek Ambassador to the U.S. Javlon Vakhabov for comment.
This is Michael Lavers from the @WashBlade in the U.S. Does @govuz have any comment on the Human Rights Watch report on forced anal testing in homosexuality prosecutions? https://t.co/at7uEKdQBm @Dunyo_IA @UZEmbassyDC @JavlonVakhabov @usembtashkent

— Michael K. Lavers (He/Él) (@mklavers81) August 12, 2021
Uzbekistan is a former Soviet republic in Central Asia that borders Kazakhstan, Kyrgyzstan, Tajikistan, Turkmenistan and Afghanistan. Mirziyoyev has been Uzbekistan's president since 2016.
The human rights activist — who asked the Blade not to publish their name — said Mirziyoyev promised "radical changes in all areas, especially in the field of human rights."
"The entire world community, like the entire population of Uzbekistan, expected global changes in these areas, but almost five years have passed since he has been in power and much that was promised was simply forgotten or rejected under various pretexts," said the human rights activist. "During all five years of government as president in the field of LGBT rights, nothing was done except aggravating the situation and worsening the situation of the LGBT community in Uzbekistan."
The human rights activist noted Article 120 of the Uzbek penal code "is directed primarily against men, but the presence of an article in society is perceived as a ban on the entire LGBT community." They also said efforts to decriminalize homosexuality in Uzbekistan have been "rejected, citing the thinking of civil society."
The human rights activist told the Blade that prominent politicians and religious officials in their country publicly say LGBTQ people should undergo treatment, lose their citizenship and be destroyed.
A new criminal code that Uzbek lawmakers approved in February contains a provision that addresses "crimes against morals, youth and family." The human rights activist with whom the Blade spoke sarcastically said "it turns out that the LGBT community in the country is the culprit of problems in families, in young people."
"Representatives of the LGBT community in Uzbekistan have no protection and no rights," said the human rights activist. "In addition, the lack of support from civil society, the imposition of a negative image of the LGBT community on people deprive them of the support of civil society, because people have been introduced to the idea that if you are willing to help the LGBT community, then you are necessarily part of them and should be subject to punishment."
"Open homophobia and unleashed hands of law enforcement agencies allow the use of any methods of pressure and torture on people who are charged under Article 120, because no one will help in this situation," added the human rights activist.
The human rights activist told the Blade that they welcome the call for Mirziyoyev to ban anal tests in Uzbekistan. The human rights activist added they are hopeful the U.S. and European Union can potentially spur Mirziyoyev's government to do more to protect LGBTQ Uzbeks.
"The hope of the LGBT community of Uzbekistan is connected precisely with the possibility of influence from the government of America and the European Union on this issue," said the human rights activist, while adding the pandemic has forced the U.S. and European countries to shift their priorities.
The human rights activist noted Uzbekistan is a member of the U.N. Human Rights Council and "has undertaken to promote and protect human rights and to adopt a number of legislative, institutional and administrative measures to fulfill its international human rights obligations, and has undertaken to protect, promote and uphold universal human rights and fundamental freedoms for all."
The human rights activist also pointed out the EU does not impose tariffs on goods it imports from Uzbekistan.
"The EU made concessions to Uzbekistan in this matter when it gave it the status of its partner," they noted. "But at the same time Uzbekistan is not confused in fulfilling its obligations."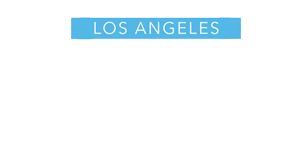 Cloud-based platform seeks to improve health care for LGBTQ+, intersex Indians
Borderless LGBT currently operates in Bengaluru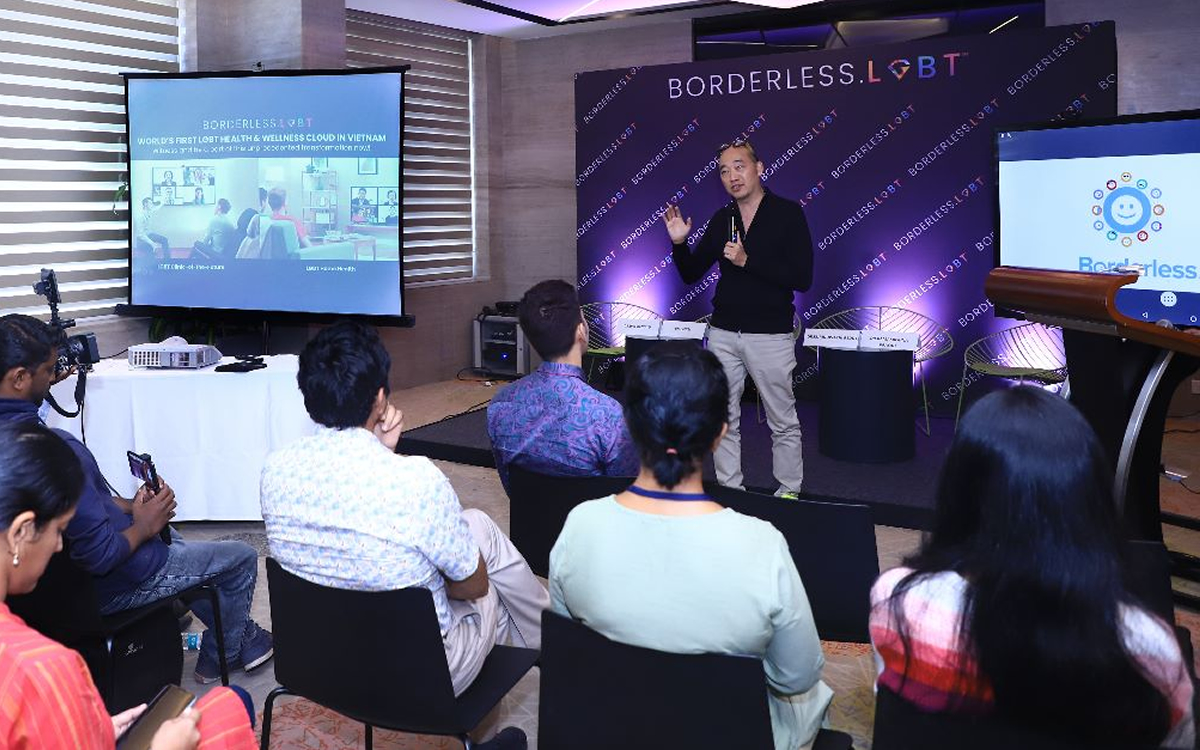 BENGALURU, India — The COVID-19 pandemic wreaked havoc and forced India into a strict lockdown.
The Indian government, through the Union Health Ministry, says upwards of 530,677 people died from COVID-19, and the country administered 2,200,212,178 doses of vaccines. The pandemic, however, exposed the truth about discrimination based on gender identity in the country's healthcare system.
India's Transgender community, in particular, had a difficult time accessing the vaccine. 
The country's LGBTQ+ and intersex community often faces discrimination and stigma in both traditional private and government-run healthcare facilities. To tackle this, Borderless LGBT, the world's first cloud-based health and wellness medical service that specifically focuses on LGBTQ+ and intersex healthcare, has launched a cloud clinic in India.
The cloud-based platform allows global experts to collaborate with local doctors who are interested in LGBTQ+ and intersex medicine to provide care to LGBTQ+ and intersex patients either in the clinic or at home via immersive telemedicine.
Borderless Health Care Group, Borderless LGBT's parent company, provides a wide range of healthcare and wellness solutions to patients globally that includes general health, women's health, men's health, chronic disease management and pet care. But the idea behind Borderless LGBT came from the sense that the LGBTQ+ and intersex community is the most underserved, and there was a need for a platform that provides healthcare and wellness services to the community without any judgment.
"The goal is to democratize LGBT healthcare knowledge and services via the implementation of (an) LGBT clinic-of-the-future and technology-enabled LGBT home health," Lani Santiago, vice president of the Borderless Healthcare Group's Chairman's Office, told the Washington Blade. "We have doctors from the U.S., Europe, Australia, (Southeast) Asia, India, etc."
COVID-19 — and associated lockdowns, loss of employment and loved ones, the sudden overflow of patients and isolation from friends and family — affected mental health in India. This trend, however, is not new for the LGBTQ+ and intersex community.
Community members in a largely conservative Indian society have faced mental health issues all their lives, and researchers around the world have said the LGBTQ+ and intersex people face more mental health issues than heterosexuals. The stigma and prejudice in society have a different impact on the community.
Borderless LGBT in India, among other things, is providing mental health services for the LGBTQ+ and intersex community. The cloud-based platform is also providing health services for HIV, STD, sexual wellness, chronic disease management and family planning for the LGBTQ+ and intersex community in India.
Borderless LGBT is currently providing health care services in Bengaluru, the capital of Karnataka state in southern India. But in an interview with the Blade, Santiago said that the company has planned to roll out the services in other key cities in the country.
Santiago said that the traditional medical services that general hospitals offer do not cater to the specific needs of the LGBTQ+ and intersex community. In addition, the inefficiency and inherent conflict of interest in the traditional medical fraternity will take a long time to serve them.
"Borderless LGBT aims to create a new online-to-offline delivery channel to provide LGBT community unparalleled access to the best-of-class LGBT health and wellness knowledge and services where local doctors interested in LGBT healthcare can have instant access to global experts to support the management of their LGBT patients," said Santiago. "The traditional provision of services is usually dependent on the knowledge and experience of the local doctor which in India, LGBT healthcare is still at its infancy."
A 2021 report from National AIDS Control Organization, a division of India's Health and Family Welfare Ministry, notes 2.4 million people are living with HIV in the country.
Stigma, societal pressure, and shame have pushed gay men underground, and not many of them seek help regarding HIV and other sexually transmitted infections. Borderless LGBT and other innovative healthcare solutions can provide an opportunity for patients from the community to seek medical attention without facing discrimination, shame, or stigma with their privacy intact.
"Borderless LGBT is positioned to support the local doctors with the latest knowledge in LGBT healthcare via a new online-to-offline global 'co-care' model with global experts," said Santiago. "Thus, bringing the best of proximal local care and the best of global matured LGBT healthcare knowledge to the LGBT community."
Vinay Chandran, executive director of Swabhava, an NGO in India that supports the LGBTQ+ and intersex community with health and advocacy, told the Blade that a generation of LGBTQ+ and intersex people who have not benefitted from public health services might hopefully benefit from these cloud-based efforts.
One concern that Chandran has is how people outside of urban areas will access these services. Chandran, however, believes time will tell whether Borderless LGBT's efforts to ensure adequate health care outreach will prove successful.
"LGBT+ people have had personal and historical encounters with healthcare that range from the ignorant to the violent," he said. "It is to the credit of a huge number of activists and legal challenges that the National Medical Commission of India have required a rewriting of curriculum and contemplate disciplinary action for those practising conversion therapy. However, implementation fo such measures will take time. Meanwhile, if the working LGBT+ population can have access to such clinics, I'm sure it will benefit quite a few of them."
Amrita Sarkar of Alliance India, another NGO that works to bolster care for Indians with HIV, echoed Chandran's concerns about lack of access to cloud-based health care outside of urban areas. Sarkar during an interview with the Blade encouraged Borderless LGBT to work with local LGBTQ+ and intersex organizations to raise awareness of these platforms.
Ankush Kumar is a freelance reporter who has covered many stories for Washington and Los Angeles Blades from Iran, India and Singapore. He recently reported for the Daily Beast. He can be reached at [email protected]. He is on Twitter at @mohitkopinion.