In a historic first, Colorado now has a 1st gentleman as Gov. Polis marries
The governor and his now husband decided to hold their nuptials on the 18th anniversary of their first date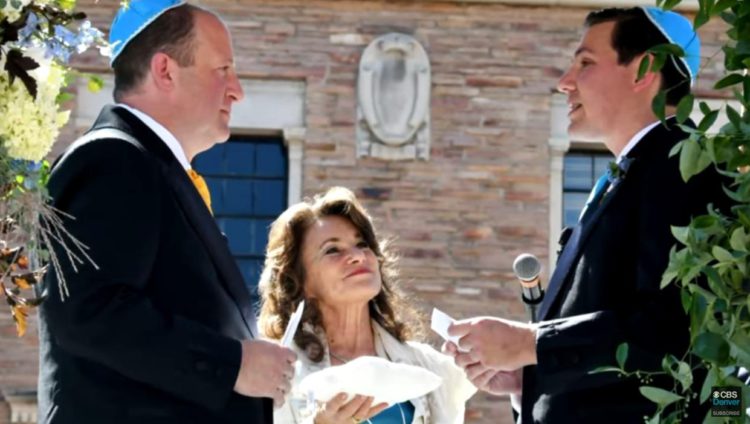 DENVER – Colorado's Democratic Governor Jared Polis married his longtime partner Marlon Reis in a ceremony that marked the first same-sex marriage of a sitting Out governor in the United States.
The couple was married Wednesday in a small traditional Jewish ceremony at the University of Colorado at Boulder, where Reis had matriculated and graduated from. The governor and his now husband decided to hold their nuptials on the 18th anniversary of their first date.
"We met online and went out on a date and we went to the Boulder bookstore and then went to dinner," Polis told KCFR-FM, Colorado Public Radio (CPR).
In addition to family and close friends in attendance, the couple's two children participated with their 7-year-old daughter serving as the flower girl and their 9-year-old son as the ring bearer.
The governor joked that their daughter was probably more thrilled than anyone about the wedding. "She was all in on being a flower girl. She's been prancing around. She got a great dress. She's terrific," he said CPR reported.
Their son was also happy, but more ambivalent about it all according to Reis. "Kids are so modern that their responses to things are sometimes funny. Our son honestly asked us, 'Why do people get married?"
The greatest lesson we have learned over the past 18 months is that life as we know it can change in an instant. We are thankful for the opportunity to celebrate our life together as a married couple.

After 18 years together, we couldn't be happier to be married at last. pic.twitter.com/psBhfEoEny

— Governor Jared Polis (@GovofCO) September 15, 2021
Colorado's chief executive, sworn in as the 43rd governor of Colorado in January 2019, over the course of nearly 20 years as a political activist and following in public service as an elected official has had several 'firsts' to his credit.
In 2008 Polis is one of the few people to be openly Out when first elected to the U.S. House of Representatives as well as being the first gay parent to serve in the Congress. Then on November 6, 2018, he was the first openly gay governor elected in Colorado and in the United States.
********************
Gov. Jared Polis And First Gentleman Marlon Reis Are Newlyweds
Bill to mandate LGBTQ+ health data collection signed by Governor Polis
Entities must collect & report demographic data including sexual orientation, gender identity, disability status, race, & ethnicity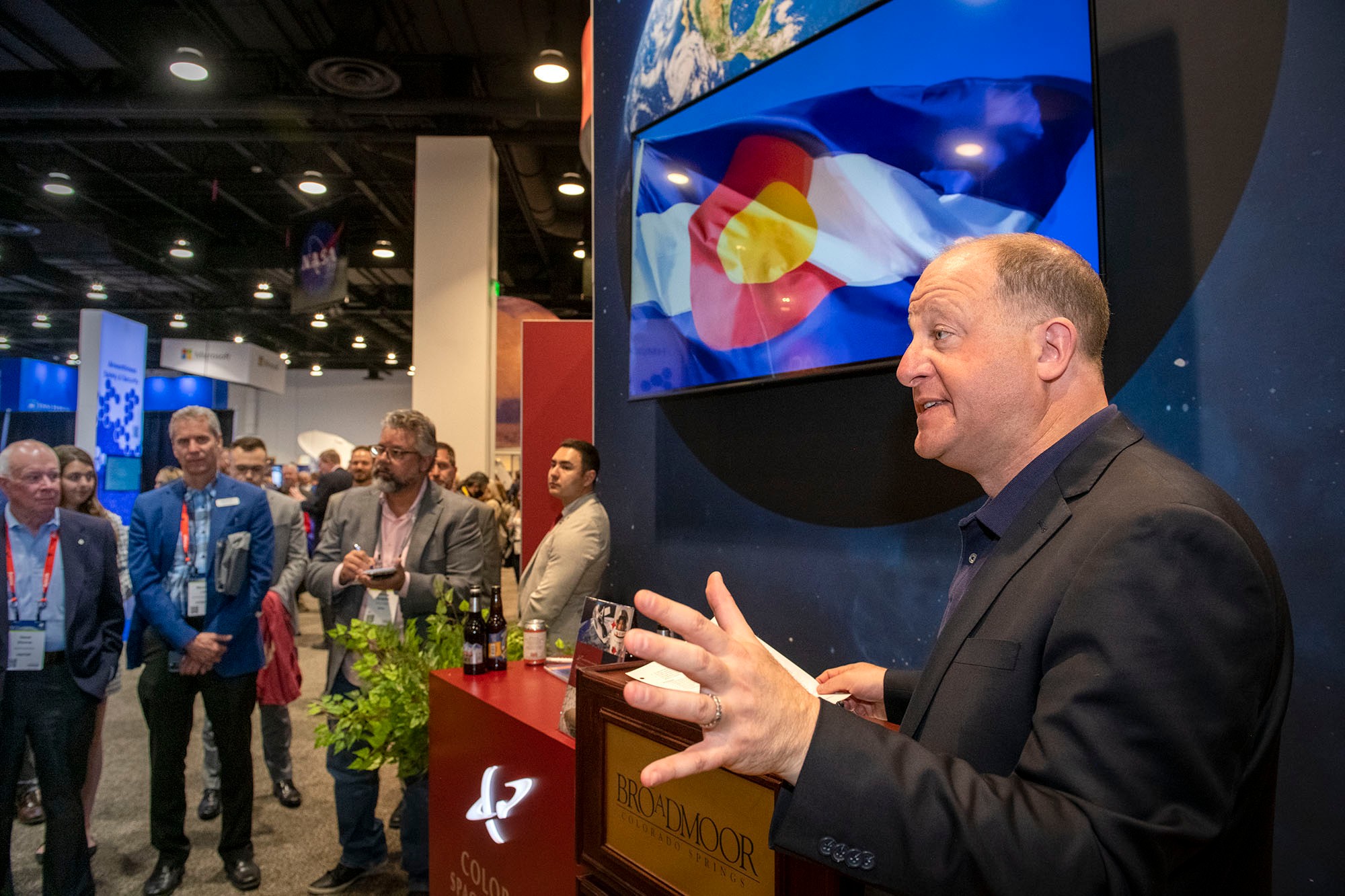 DENVER – Colorado Democratic Governor Jared Polis signed HB22-1157 into law Thursday. The bill requires that all entities that report data to the Colorado Department of Public Health and the Environment (CDPHE) collect and report demographic data including sexual orientation, gender identity, disability status, race, and ethnicity.
Prior to this law, CDPHE had no statutory obligation to collect data on a number of Colorado communities that have been historically underfunded, underserved and face disproportionate health impacts. 
Responding to the unique needs of lesbian, gay, bisexual, transgender, and queer Coloradoans that emerged early in the COVID-19 pandemic highlighted for Out Boulder County, a nonprofit that provides advocacy, services, programs, and support to LGBTQ people in Boulder County and beyond, the difficulty in responding to public health crises without meaningful demographic data.
"This bill will ensure we can begin addressing the health disparities we know about and those we aren't aware of yet. Our Public Health Departments are an important institution and this bill ensures that they are prepared to address the health of Colorado in a more equitable and effective manner making all of Colorado healthier and safer," said Mardi Moore, Executive Director of Out Boulder County.
Though collecting race and ethnicity data is common practice, it was not legally required for entities in Colorado that report public health data to do so. The collection of sexual orientation, gender identity, and disability status data is less common, but equally as vital for the public health. This data will enable public health agencies to identify and address health inequities and disparities, which will lead to improved health outcomes for historically underserved and marginalized people.
Rob Vissers, M.D., CEO of Boulder Community Health says, "BCH wants to create positive health outcomes for every member of our community, and we know people of historically marginalized groups are at greater risk for illness and poor health outcomes. This is just as true for Boulder County as for the rest of the country. Collecting accurate demographic data is a key tool to understanding the problems our diverse community is facing so that we can take collective action toward ending health disparities." He goes on to say that collecting sexual orientation and gender identity data in this way, "helps us treat our patients as whole individuals."

The data collected as a result of this law will also allow CDPHE to follow the Colorado Option, passed by the Colorado legislature in 2021. The Colorado Option established "culturally responsive" health care provider networks required to be informed by and responsive to the unique cultural needs of diverse Coloradans. Without sexual orientation, gender identity, disability, race, and ethnicity data, this mandate cannot be fulfilled.

This law does not require a person to provide demographic information concerning race, ethnicity, disability, sexual orientation, or gender identity. Providing this information is optional for individuals, but the attempt to collect it will be mandatory for providers who report to CDPHE. Current privacy protections that are in place for public health information and all such data reported to public health agencies being disaggregated and not connected to individual people ensures that individuals privacy will be protected.

"Members of the LGBTQ community want to be represented in public health data and want their privacy protected. This law accomplishes both of those goals. It should not be surprising to anyone that our community has concerns about the government having identifying information related to sexual orientation and gender identity," said Mardi Moore, Executive Director of Out Boulder County. "We worked with the Attorney General and CDPHE on language to ensure that all federal and state health data privacy laws, rules and regulations will apply to this data, and as a member of the community checking any identifying boxes is always optional."

This bill requires the creation of a data advisory working group to assist CDPHE with effectively implementing these requirements. The working group will include one member of CDPHE, three serving members of the Health Equity Commission (including individuals with expertise in data and reporting, county or district representation, and data contractor or vendor representation), three members of a nonprofit organization with experience with data collection relating to COVID-19 virus and the LGBTQ community, individuals with disabilities, and individuals with experience with underserved racial and ethnic communities, respectively.
HB22-1157 was sponsored by Representative Karen McCormick, Representative Brianna Titone, and Senator Sonya Jaquez Lewis, into law.
Out Boulder County hosts panel on dangers of conversion therapy
Conversion therapy intended to change sexual orientation/gender identity of patients is banned but that doesn't include pastoral counseling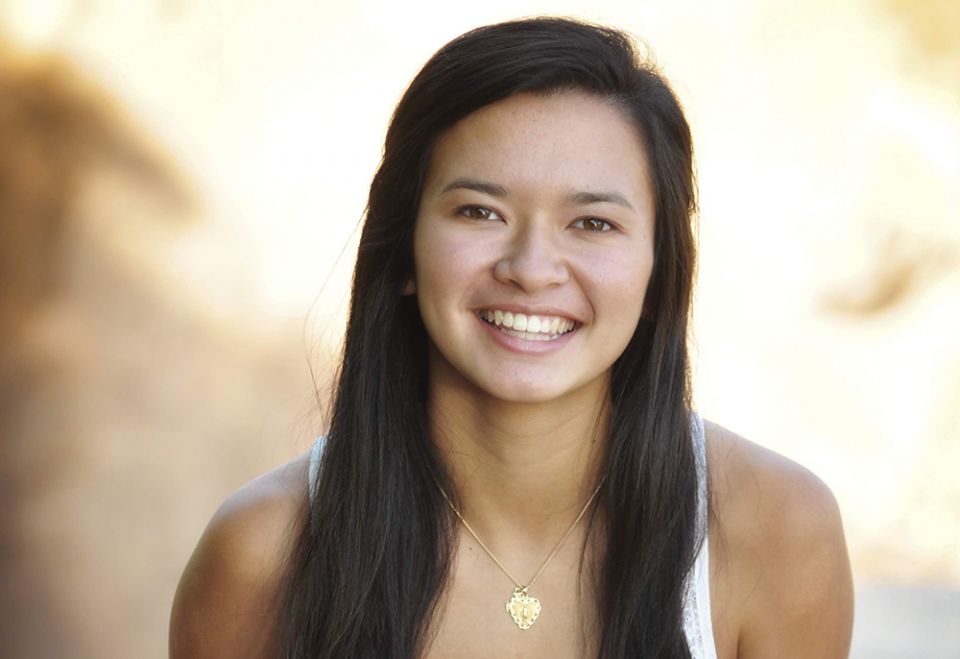 BOULDER, Co. – This upcoming Sunday afternoon, April 24, The Alana Faith Chen Foundation, Born Perfect, Q Christian Fellowship, and Out Boulder County Colorado will host a program on the life threatening dangers of conversion therapy for Lesbian, Gay, Bisexual, Transgender, and Queer (LGBTQ) people at the Equality Center of the Rocky Mountains.
National experts on the dangers of conversion therapy will speak to attendees about their own experiences and what action can be taken.
The program will be followed by a peaceful vigil honoring the memory of Alana Faith Chen, a young lesbian who took her own life in December 2019 at a reservoir in the Boulder County foothills, after Catholic priests and other representatives of the Catholic church encouraged her to conceal and suppress her sexual orientation.
Although church officials deny engaging in "conversion therapy" her mother says priests and others encouraged her daughter to conceal and suppress her sexual orientation
Conversion therapy is a broad term referring to a range of practices, from outdated shock therapies to contemporary counseling that promises to change, "heal" or suppress one's sexual orientation. It has been discredited by mental health organizations, which have warned that conversion efforts do not work and put children at risk of serious harms, including a dramatically increased rate of suicidality. According to one study, more than 60% of minors sent to conversion therapy attempted suicide.
The dangers of conversion therapy for LGBTQ people, particularly LGBTQ youth, is well established. In 2019 a limited ban on conversion therapy in Colorado took effect. The ban only applies to youth under the age of 18 and does not include pastoral counseling. This leaves LGBTQ people vulnerable to pastoral counseling that can be deadly as it was for Alana Faith Chen.
"Conversion therapy does not change who LGBTQ people are or who they love. It tries to teach LGBTQ people to be ashamed of those things. It is a deadly practice, and especially deadly for LGBTQ youth," said Mardi Moore, Executive Director of Out Boulder County. "This idea for this program came from Joyce Calvo, Alana Faith Chen's mother. Joyce asked Out Boulder County to help her protect other people from experiencing what her daughter did."
Colorado now bans the practice of conversion therapy intended to change sexual orientation or gender identity of patients under 18. But the law does not include pastoral counseling.
The panel will be facilitated by Nicole Garcia, Faith Leader and Out Boulder County Board member and will feature Joyce Calvo, a mother who works to share her daughter Alana's story and help others suffering from conversion therapy; Jessica Ritter, the Texas Ambassador for Born Perfect and a conversion therapy survivor. After three years of conversion therapy, Jessica came out to her friends and family for a second time; Mathew Shurka, a conversion therapy survivor and Co-Founder of Born Perfect, a campaign that has become a global movement to end conversion therapy. Mathew leads the campaign alongside a team of lawyers and conversion therapy survivors committed to protecting LGBTQ+ people through legislation, litigation, media and public education; and Christopher Dowling, who was a peer of Alana Chen, as a devoted Catholic who wanted to be a priest, and endured a decade of conversion therapy in order to do so. He dropped out of seminary in 2014 and came out to friends and family four years later.
Event Details
Date and Time: Sunday, April 24, 2022 at 3PM
Location: 3340 Mitchell Ln., Boulder, 80301
Schedule:
3-3:30PM – Reception
3:30-4:30PM – Program
5PM – Travel to vigil outside St. Thomas Aquinas Catholic Center1520 Euclid Ave. in Boulder.
Anti-LGBTQ+ Colo state Rep. wants "Let's Go Brandon" on primary ballot
Williams has publicly opposed same-sex marriage and is in favour of a measure that would be similar to Florida's Parental Rights Act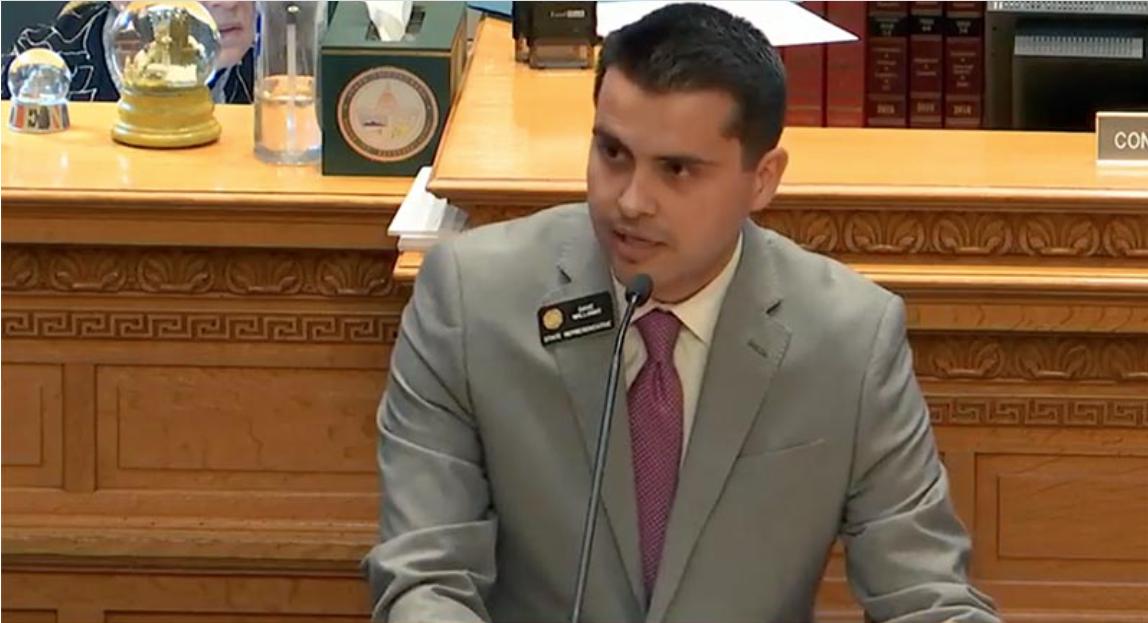 COLORADO SPRINGS – State Representative Dave Williams (R-Colorado Springs) is seeking to have the political slogan and Internet meme "Let's Go Brandon" appear with his name on the June 28 primary ballot. Williams is running for election to the U.S. House to represent Colorado's 5th Congressional District and is up against 8 term incumbent Republican U.S. Rep. Doug Lamborn.
"Let's Go Brandon" is a political slogan and Internet meme that has been used as a minced oath for "Fuck Joe Biden", in reference to President Joe Biden. Used frequently by right-wing extremists and radical right lawmakers at political rallies including Georgia U.S. Rep. Marjorie Taylor Greene and Colorado U.S. Rep. Lauren Boebert.
KUSA NBC 9 in Denver reported that Williams filed a lawsuit on Monday to force Democratic Colorado Secretary of State Jena Griswold to list his name on the ballot as "Dave 'Let's Go Brandon' Williams." The lawsuit states that Williams uses the phrase as a nickname.
Colorado law allows candidates to use a nickname on the ballot if they regularly use it and it doesn't include any part of a political party's name.
The lawsuit claims that the Colorado secretary of state rejected the phrase because it was a slogan and not a nickname. "This 'political slogan' standard does not exist in Colorado law," the lawsuit states.
Colorado Congressional candidate sues to put 'Let's Go Brandon' in his name on ballot https://t.co/aX3nkAklSL

— 9NEWS Denver (@9NEWS) April 18, 2022
The Associated Press noted that Chants of "Fuck Joe Biden" started being repeated at sporting events beginning in early September 2021. On October 2, 2021, during a televised interview of the Sparks 300 race winner Brandon Brown at Talladega Superspeedway, NBC reporter Kelli Stavast misinterpreted the chant in the background as "Let's Go Brandon", which sparked the meme.
Williams has espoused political viewpoints that oppose coronavirus pandemic vaccination and protective measures, has targeted immigrants- stating in a January 2018 radio interview on KNUS' Peter Boyles show where he slammed sanctuary cities claiming that "People have been murdered, mayhemmed, [and] raped" by immigrants in sanctuary cities.
He had sponsored and coauthored the 2017 Colorado Politician Accountability Act, that made national news when it was introduced, that targeted what Williams referred to as "lawless politicians" who promote sanctuary city politics. It was later defeated.
Williams also has a problem with the LGBTQ+ community. In 2013 a Colorado Political website reported:
As student body President at the University of Colorado at Colorado Springs, Williams was impeached for acting in a discriminatory manner against gay students.Williams cited his personal beliefs in refusing to sign off on funding for a "Coming Out Day" event. Although the event ultimately received funding, GBLT student group Spectrum and the student body senate, along with the school's chancellor, agreed that Williams failed to act objectively–a requirement of his student leadership office–in evaluating Spectrum's funding request.
But, here's the rub: It wasn't Spectrum that led the fight to impeach David. It was a coalition led by UCCS College Republicans, burned by Williams' alleged "inquisitions" into whether or not his fellow College Republicans were "friends of the gay community." According to Republican sources, Williams believes that homoesexuality is the biggest problem in society today. His McCarthy-esque attempt to purge gay sympathizers from the College Republicans amounts, in my opinion, to bullying–and UCCS gay students agreed, eventually holding a safety rally to address concerns about verbal and physical abuse of gay students on campus during Williams' term as student body president.
Williams has publicly opposed same-sex marriage and is in favour of a measure that would be similar to Florida's Parental Rights Act, the so-called 'Don't Say Gay' law, to restrict mention of the LGBTQ+ community in Colorado schools.
Williams is also an ally of the embattled currenty El Paso County Republican Party Chairperson Vickie Tonkins, who recently earned a rebuke from the state Republican party leadership GOP State Chair Kristi Burton Brown who signed a letter indicating that Tonkins "behaved improperly in regard to her duty of neutrality during a Republican primary" by trying to use a scorecard from an outside organization, Principles of Liberty, to rank state lawmakers, and when she used county party funds to donate to the conservative group FEC United, which is affiliated with a right-wing militia and has also taken positions in Republican primaries.
Williams responded to this by texting to Colorado Politics: "Because establishment RINOS, like Liz Cheney or Mitt Romney, continue to violate our Republican Platform, block Election Integrity, and attack President Trump, I will enthusiastically support this revamped county censure proposal that will allow the grassroots to hold these failed insiders accountable when necessary," Williams said, using a popular acronym for "Republican in name only."