Mexicans with HIV/AIDS lack treatment access
Government in 2019 created new health care entity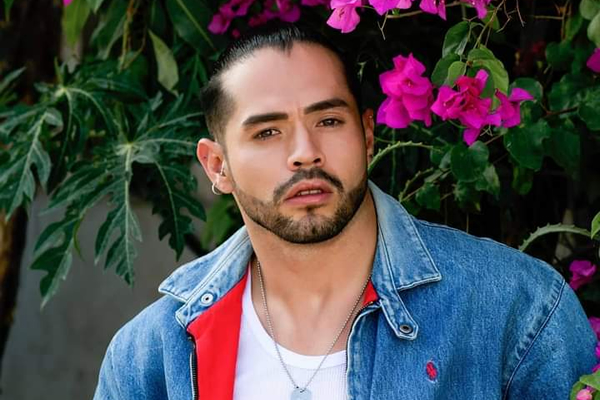 MEXICO CITY — Roberto Navarro has been a dancer since he was 17. Jazz became his passion and he fell in love with classical dancing after he took many classes. And he began to teach four years later.
"I'm so happy when I teach dancing to my girls because they bring me so much joy, I feel like I help my girls to become better women, without noticing I'm some kind of a therapist," Navarro told the Los Angeles Blade.
He discovered the discipline of dancing in heels in 2014, which made him connect and explore more with his sexuality. He did, however, suffer a lot of bullying because of it.
Navarro — a 33-year-old gay man who is originally from Sahuayo de Morelos in Michoacán state — currently owns a dance salon. Navarro said he started to become an entrepreneur, but it hasn't been easy because of the pandemic.
He was diagnosed with HIV in 2016. Navarro suffered from depression for several months after he learned his status.
"I woke up very overwhelmed in the morning thinking that I had to go to the hospital to make a long line of patients; to have blood drawn for fast screening tests," he said. "We arrived at 7 in the morning and left until 1 in the afternoon."
Navarro has been receiving treatment for almost five years, and he is still dancing.
"Subsequently, I went to my consultations every three or six months depending on my results," he stated. "By the third month I was undetectable."
Navarro started with Atripla, an antiretroviral drug he received through Mexico's Seguro Popular, and he was undetectable a month later.
A shortage of Atripla forced a change to Biktarby after President Andrés Manuel López Obrador in 2019 scrapped Seguro Popular and created the Health Institute for Wellbeing (INSABI). The pharmaceutical company Gilead has said there are many counterfeit versions of the drug on the market.
Seguro Popular in 2018 had almost 52 million beneficiaries. The National Council for the Evaluation of Social Development Policy (CONEVAL) said INSABI at the end of 2020 had more than 34 million beneficiaries.
Antiretroviral drugs have been available in Mexico since 2003, although the Mexican health system is divided into various subsystems based on where one works.
Institute of Social Security and Services for State Workers (ISSSTE)
Mexican Institute of Social Security (IMS)
INSABI (Health Institute for Wellbeing) that was previously known as the Seguro Popular
They vary in the time it takes to receive medication and the time for CD4 viral load tests. The availability of appointments with infectious disease specialists varies in each of the three public health systems.
People with INSABI will take longer to get tests and have access to doctors. It must also be recognized that everyone, in theory, has the possibility of accessing medicines, but it also depends on the states in which they live.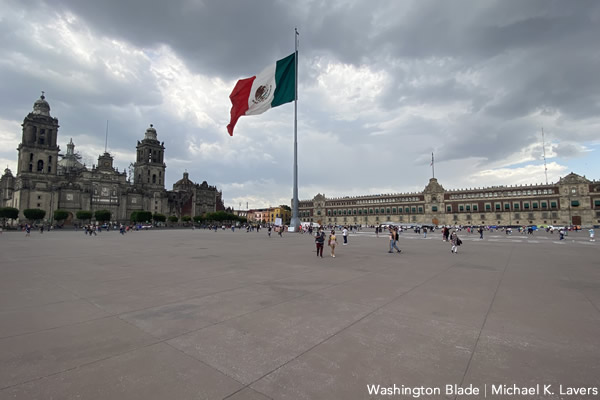 From Seguro Popular to INSABI
The number of people without access to healthcare in Mexico rose from 20 million to almost 36 million between 2018-2020. INSABI, more than a year after its creation, still does not completely cover the same amount as its predecessor.
INSABI is an independent agency through the Ministry of Health that aims to "provide and ensure the free provision of health services, medicines and other inputs associated with people without social security." The General Health Law says it was to replace Seguro Popular, which was in place from 2004-2019.
"The situation for treatment right now, it's quite complex, particularly because there have been many changes in the health department of Mexico, and this has to do with the fact that in 2003 when the Seguro Popular was established; there was an increase to comprehensive care for people living with HIV and resources for prevention strategies which are mainly handled through civil society organizations that obtained money from the government." stated Ricardo Baruch, who has worked at the International Family Planning Federation for almost 15 years.
López,, who took office in 2018, sought to eliminate Seguro Popular, which was the mechanism by which access to antiretroviral drugs were given to most people living with HIV in the states with greater vulnerability. This change was done in theory to expand access for everyone, but the opposite happened.
There is less access due to the modification of purchasing mechanisms and a huge shortage throughout the country. Baruch says this situation has caused a treatment crisis across Mexico.
"The truth is that the Seguro Popular helped me a lot to have my treatments on time, what I do not like is that there is not enough staff to attend all the patients that we are waiting for our consultations," said Erick Vasquez, a person who learned in February he is living with HIV.
Vasquez, 34, is an artist who works in Guadalajara and Playa del Carmen.
Vasquez did not have health insurance like other people through IMS. He obtained access to Seguro Popular through an organization that supports people with HIV, but he has to wait until October for his first appointment.
Vasquez, who has a very low viral load, in March began a job through which he obtained IMS. He had access to his treatments through it.
He received three months worth of Biktarvy at the end of June; one prescription for each month. He said the drug is not difficult to obtain.
"I have not had any problem with the medication, it is not difficult to get it when you are on the insurance, but there is still a long time left until October," said Vasquez.
The cost of the antiretroviral treatment in Mexico is approximately $650 per month, and one bottle has only 30 pills.
"I have not had side effects, I have not had nausea, I don't vomit, I take a pill daily, it is one every 24 hours," Vasquez said. "I feel very well and I hope very soon to be undetectable."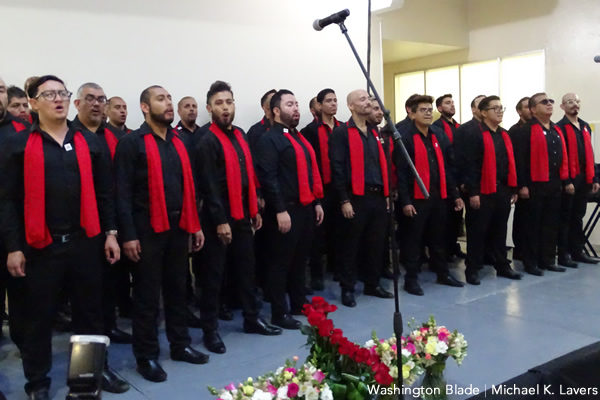 Infrastructure over health
Prevention resources were eliminated, and health resources today are used to finance the Felipe Ángeles International Airport at the Santa Lucía military base in Zumpango in Mexico state, a new refinery, the Mayan train and other major infrastructure projects. And this causes many people who want to access treatment not to receive them. It takes much
The cost of the work, including the land connected with the Mexico City International Airport and various military facilities, is set at 82,136,100,000 Mexican pesos and there are provisions to serve 19.5 million passengers the first year of operations, according to a report from the Secretariat of National Defense (SEDENA).
There are, on the other hand, far fewer HIV tests and this shortage has led to a much higher arrival of late-stage HIV cases and even AIDS in hospitals. This trend is particularly serious among transgender women and men who have sex with men.
"Here in Mexico we concentrate the HIV pandemic, and that we are at a time when this issue of shortages has not stabilized, that there is already more clarity in purchases, but it is well known that all these changes in health systems continue for a year over the years they cause the situation to be increasingly fragile and in the matter of migrants that previously there was certainty so that they could access medicines through the Seguro Popular, now there is a legal limbo for which in some states it depends: on the states, the clinic or social worker; whether or not they give you medications," said Baruch.
"If you are not a resident or a national here in Mexico, this is a matter won for people in transit seeking political asylum or who had stayed in Mexico," he added.
Migrants lack access to HIV treatment
Mexico is located between the three regions with the world's highest rates of HIV: the Caribbean, Central America, and the U.S. This has been used as a foundation for a culture of hatred against migrants, according to Siobhan McManus, a biologist, philosopher, and researcher at the Center for Interdisciplinary Research in Sciences and Humanities of the National Autonomous University of Mexico.
The lack of opportunities, violence and climate change that forces people whose livelihoods depend on agriculture to abandon their homes prompts migration from Central America.
Most migrants — LGBTQ or otherwise — experience violence once they arrive in Mexico.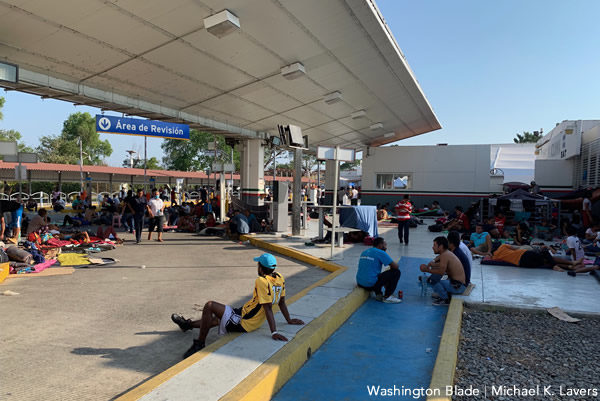 Chiapas and other states have created an extensive network of clinics known by the Spanish acronym CAPASITS (Centro Ambulatorio para la Prevención y Atención en SIDA e Infecciones de Transmisión Sexual) that are specific HIV and STD units in major towns. They are often within close proximity to most people's homes.
Sonora and Chihuahua states, which border the U.S., often have such clinics in only one or two cities. This lack of access means people will have to travel up to six hours to access these treatments.
People who have already been receiving treatment for a long time were previously given up to three months of treatment. They now must travel every month to receive their medications because of the shortages.
PrEP available in Mexico
The shortage of medical drugs for people who already live with HIV is a current issue for the Mexican government, but they have made free PrEP available for those who want to prevent themselves from the virus.
Ivan Plascencia, a 24-years old, who lives in Guadalajara, the capital of Jalisco state , has been using PrEP for several years since he became sexually active and he never had any complaints about the medication. Plascencia instead recommends his close friends to take advantage of this prevention drug that is available in one of the CAPASITS where he lives.
Post-pandemic screening tests
There are an estimated 260,000 people in Mexico who are living with HIV. Upwards of 80 percent of them knew their status before the COVID-19 pandemic.
The number of new cases that were detected in 2020 were 60 percent less than the previous year, but this figure does not mean HIV rates have decreased.
In Jalisco, which is one of Mexico's most populous states with upwards of 8 million people, there was a 40 percent increase in positive cases in 2020 compared to 2019. This increase has put a strain on service providers.
Lawmakers in Mexico's Yucatán state approve same-sex marriage bill
Vote caps off decade-long fight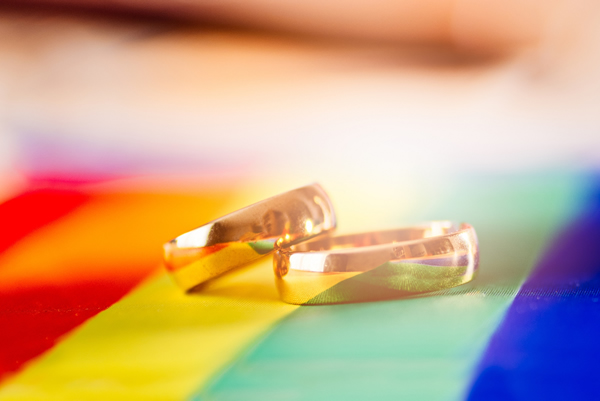 MÉRIDA, Mexico — Lawmakers in Mexico's Yucatán state on Wednesday approved a bill that will extend marriage rights to same-sex couples.
The marriage equality bill in the Yucatán Congress passed by a 20-5 vote margin.
"We celebrate that after more than 10 years of fighting for marriage equality in the state, the Yucatán Congress has recognized it," said Colectivo por la Protección de Todas las Familias en Yucatán (Colectivo PTF Yuc), in a statement.
Enrique Torre Molina, a Mexican activist who is originally from Mérida, the capital of Yucatán state, also celebrated the vote.
"Finally," he tweeted.
¡POR FINNNNNN! 😍😀🥲👏🏼🏳️🌈#MatrimonioIgualitario en Yucatán aprobado con 20 votos a favor ✅ y 5 en contra ❌.

🏳️🌈🏳️🌈🏳️🌈🏳️🌈🏳️🌈🏳️🌈🏳️🌈🏳️🌈🏳️🌈🏳️🌈🏳️🌈🏳️🌈🏳️🌈🏳️🌈🏳️🌈🏳️🌈🏳️🌈🏳️🌈🏳️🌈🏳️🌈🏳️🌈🏳️🌈🏳️🌈🏳️🌈🏳️🌈🏳️🌈🏳️🌈🏳️🌈🏳️🌈🏳️🌈🏳️🌈🏳️🌈🏳️🌈🏳️🌈🏳️🌈🏳️🌈🏳️🌈🏳️🌈🏳️🌈🏳️🌈🏳️🌈🏳️🌈🏳️🌈🏳️🌈🏳️🌈🏳️🌈🏳️🌈🏳️🌈🏳️🌈🏳️🌈🏳️🌈🏳️🌈🏳️🌈🏳️🌈🏳️🌈🏳️🌈🏳️🌈🏳️🌈🏳️🌈🏳️🌈🏳️🌈🏳️🌈🏳️🌈🏳️🌈🏳️🌈🏳️🌈🏳️🌈🏳️🌈🏳️🌈🏳️🌈🏳️🌈🏳️🌈🏳️🌈🏳️🌈🏳️🌈🏳️🌈🏳️🌈🏳️🌈🏳️🌈🏳️🌈🏳️🌈🏳️🌈

— Enrique Torre Molina. (@ETorreMolina) August 25, 2021
Yucatán will join neighboring Quintana Roo state, Mexico City and other jurisdictions in the country that allow same-sex couples to legally marry.
The Mexican Supreme Court in 2015 ruled laws that ban same-sex marriage are "discriminatory." Baja California state, which borders California and Arizona, earlier this month officially extended marriage equality to same-sex couples.
Baja California officially legalizes same-sex marriage
Mexican state's constitution amended in June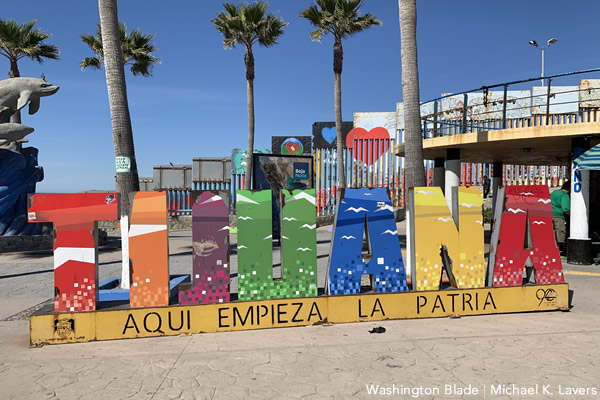 MEXICALI, Mexico — Same-sex couples in Mexico's Baja California state can now legally marry without a court order.
The Baja California Congress in June removed an amendment from the state constitution that banned marriage for same-sex couples. Three of the state's five municipalities — Tijuana, Mexicali and Tecate — subsequently approved the amendment.
The state's Official Journal published the amendment on Sunday.
"We are able to finally say that marriage equality in Baja California is the law," tweeted Maky Pollorena, a Mexicali-based activist who works with Centro Comunitario de Bienestar (Cobina), a local LGBTQ advocacy group, on Monday. "This paper is the result of many years of struggle and tears. (It is) one step of many that we have taken to make sure that our state and country is diverse and inclusive. The historical debt does not end here."
Y por fin ahora si podemos decir que el #MatrimonioIgualitario en #BajaCalifornia es ley. Tantos años de lucha y lágrimas resumidas en esta hoja. Un paso de muchos que tenemos que dar para que nuestro Estado y país sea diverso e inclusivo. La deuda histórica no termina aquí. pic.twitter.com/zXda3L9F3b

— Maky Pollorena (She/Her/Ella) (@Its_Maky_Bitch) August 9, 2021
Baja California borders California and a small portion of southwestern Arizona.
Same-sex couples have been able to legally marry in Mexico City since 2010.
The Mexican Supreme Court in 2015 ruled laws that ban same-sex marriage are "discriminatory." Chihuahua, Jalisco, Oaxaca and Quintana Roo are among the Mexican states with marriage equality, but same-sex couples are still unable to legally tie the knot throughout the entire country.
Shelters for LGBTQ asylum seekers on Mexico-US border 'overwhelmed'
Nearly 50 people living at Jardín de las Mariposas in Tijuana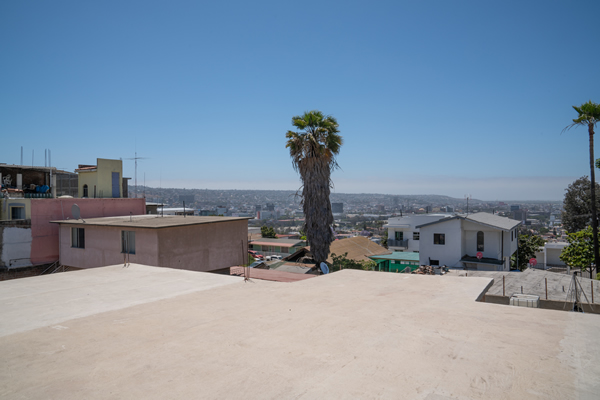 Editor's note: International News Editor Michael K. Lavers was on assignment for the Los Angeles Blade in Mexico, Honduras and El Salvador from July 11-25.
TIJUANA, Mexico — Marvin is a 23-year-old gay man from Dulce Nombre, a municipality in Honduras' Copán department.
He left Honduras with a migrant caravan on Jan. 13, 2020, in order to escape the discrimination he said he would have suffered if his family and neighbors knew he is gay. Marvin spent eight months in the custody of Mexican immigration officials until they released him last November.
He was in the Mexican border city of Tijuana in April when a cousin told him his younger brother had been murdered. Marvin, who is currently living at Jardín de las Mariposas, a shelter for LGBTQ asylum seekers in Tijuana, began to sob when the Blade saw a picture of his brother's body in the morgue in San Pedro Sula, Honduras' second-largest city.
"He didn't mess with anyone," said Marvin.
Marvin is one of 47 people who were living at Jardín de las Mariposas when the Blade visited it on July 12. The shelter's maximum capacity is 40.
A lesbian woman who asked the Blade not to publish her name said she fled El Salvador in January after MS-13 gang members threatened to kill her because she could not pay them the money they demanded from her. She said members of 18th Street, another gang, attacked her son after he refused to sell drugs.
"They hit him very hard; very, very hard," the lesbian woman told the Blade at Jardín de las Mariposas, speaking through tears.
Olvin, a 22-year-old gay man from El Progreso, a city in Honduras' Yoro department, left the country in January.
He said he and his partner of three years lived together in Tapachula, a city in Mexico's Chiapas state that is close to the country's border with Guatemala, for several months. Olvin said gang members threatened them and they suffered discrimination because of their sexual orientation.
Olvin told the Blade he rescued his partner from an apartment building one night after he refused to sell drugs, and they ran to a nearby park. Olvin, who was crying when he spoke with the Blade at Jardín de las Mariposas, said he left Tapachula a few days later without his partner.
Olvin arrived at the shelter a few hours before the Blade visited. He said he wants to ask for asylum in the U.S.
"I want to live in a safe place," said Olvin.
Kelly West is a transgender woman who fled discrimination and persecution she said she suffered in Jamaica.
She flew to Panama City and then to Mexican city of Guadalajara before she arrived in Tijuana on June 16. West said she and a group of eight other LGBTQ asylum seekers tried to "run over the line at the border" between Mexico and the U.S., but Mexican police stopped them.
"We had to run for our lives," West told the Blade at Jardín de las Mariposas. "I even ran without my shoes. I jumped over a bridge."
She said she and three of the other asylum seekers with whom she tried to enter the U.S. went to another shelter for LGBTQ asylum seekers in Tijuana, but it was full. West said the shelter referred them to Jardín de las Mariposas.
"I really like it here," she told the Blade. "Here I can be who I want, I can dress how I want to. I can wear my heels, I can wear my hair. I can just be feminine everyday."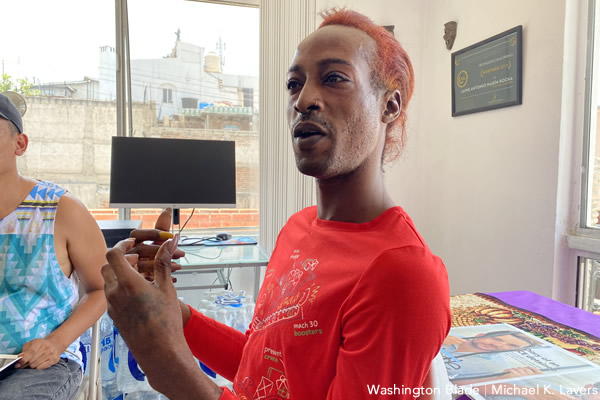 Jaime Marín, who runs Jardín de las Mariposas with his mother, Yolanda Rocha, noted some residents were sleeping in a tent in the backyard because the shelter is over capacity.
"We're overpopulated with a lot of residents," Marín told the Blade.
Title 42, a Centers for Disease Control and Prevention rule that closed the Southern border to most asylum seekers and migrants because of the coronavirus pandemic, remains in place.
Vice President Kamala Harris and other administration officials have publicly acknowledged that violence based on sexual orientation and gender identity is one of the "root causes" of migration from Honduras, El Salvador and Guatemala. The White House has told migrants not to travel to the U.S.-Mexico border, but Marín said the number of people who have traveled to Tijuana since President Biden took office has increased dramatically.
The previous White House forced tens of thousands of asylum seekers to pursue their cases in Mexico under its Migrant Protection Protocols program. The Biden administration on June 1 officially ended MPP.
"The process has been easier, which means they're no longer staying months or years," Marín told the Blade. "They submit their application, let's say today, and they get a response for a date in two weeks. They're basically in the United States within a month."
Marvin hopes to use the picture of his brother's body in the morgue and Honduran newspaper articles about his murder as evidence to support his asylum case. Marvin, however, has yet to find someone to sponsor him.
"My goal … is to go to the United States," he said.
Marín told the Blade the two other shelters for LGBTQ asylum seekers in Tijuana are also at maximum capacity. Marín said U.S. immigration officials are also "overwhelmed" with new asylum applications.
"It might take a little bit longer than a month because of the number of people that are basically coming and we just have to increase the work we do as well because we are getting a lot more work too," he told the Blade. "We are overwhelmed as well."
Fire destroyed lesbian-run Mexicali migrant shelter on July 9
Centro Comunitario de Bienestar Social (COBINA) in Mexicali, a border city that is roughly 2 1/2 hours east of Tijuana, is a group that serves LGBTQ people and other vulnerable groups.
It runs three migrant shelters in the city, which borders Calexico, Calif., in California's Imperial Valley. An electrical fire that destroyed COBINA's Refugio del Migrante on July 9 displaced the 152 migrants from Guatemala, El Salvador, Honduras and other countries who were living there.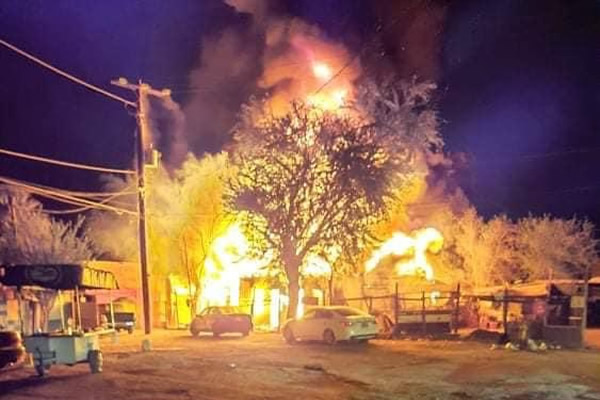 Some of the shelter's residents were living in COBINA's offices when the Blade visited them on July 12.
"We need resources to rebuild the shelter, to buy wood, to buy everything that is needed," COBINA President Altagracia Tamayo told the Blade.
The Organization for Refuge, Asylum and Migration has raised $2,600 for COBINA to use to buy clothes, food and diapers for the displaced migrants and their children. The ORAM funds will also allow COBINA to buy portable air conditioning units. (The temperature in Mexicali was 108 degrees when the Blade reported from there.)
Tamayo told the Blade that COBINA has been working with the U.N. Refugee Agency and the International Organization for Migration to assist the displaced migrants.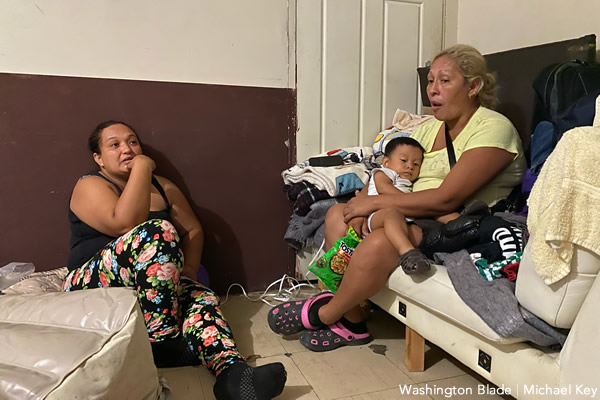 Jardín de las Mariposas moved into a new house in May. It is less than four miles from El Chaparral, the main port of entry between Tijuana and San Diego.
Alight, formerly known as the American Refugee Agency, recently worked with ORAM to install security cameras and purchase new furniture for Jardín de las Mariposas. They also painted the shelter and a mural, installed solar heaters on the roof, planted plants and renovated the backyard.
This work is part of Alight's "A Little Piece of Home" initiative that works to improve shelters for migrants and refugees along the border.
"This is beautiful because they are helping us and not letting us down," Marín told the Blade. "They're basically giving us hope to continue this fight that we have."