French National Assembly moves to ban conversion therapy
Country's Senate will now consider measure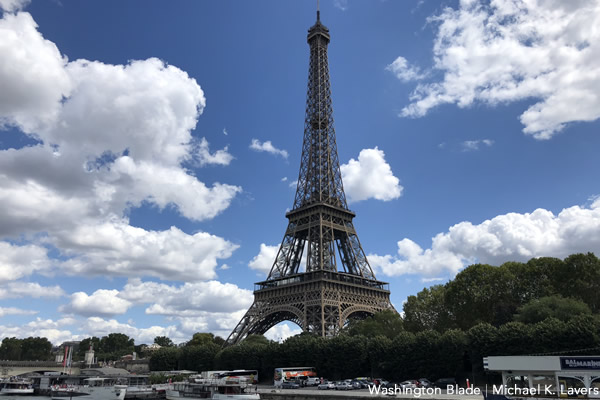 PARIS—Members of France's National Assembly on Tuesday unanimously approved a bill that would ban so-called conversion therapy in the country.
Têtu, a French LGBTQ magazine, reports conversion therapy practitioners would face two years in prison and a €30,000 ($34,652.55) fine. Those who administer the widely discredited practice to a minor would face three years in prison and a €45,000 ($51,978.82) fine.
Practitioners could also lose their medical license for up to 10 years.
The bill, which a member of President Emmanuel Macron's party introduced, now goes to the French Senate.
Malta is one of the handful of countries that ban conversion therapy.
Lawmakers in Finland, New Zealand and Canada are considering measures that would prohibit the practice.
French lawmakers pass conversion therapy ban bill
Measure awaits President Emmanuel Macron's signature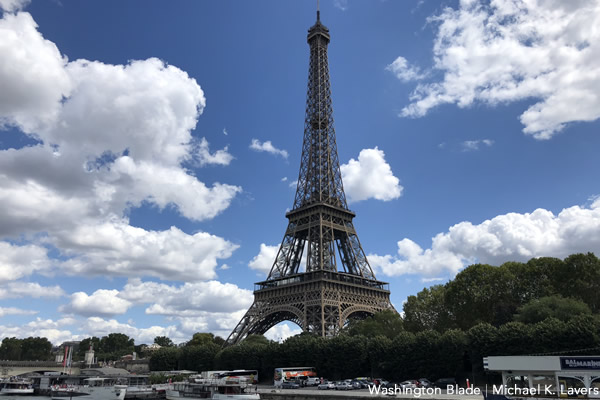 PARIS — French lawmakers on Tuesday approved a bill that would ban so-called conversion therapy in the country.
Têtu, an LGBTQ magazine in France, notes anyone who "practices, (engages in behaviors), or (makes) repeated comments aimed at modifying or repressing a person's real or supposed sexual orientation or gender identity that physically deteriorates their physical or mental health" would face two years in prison and a €30,000 ($33,778.50) fine. The penalties would increase to three years in prison and a €45,000 ($50,667.75) if the person who undergoes conversion therapy is a minor.
The National Assembly in October unanimously approved a conversion therapy ban bill. The chamber and the French Senate agreed to the measure that passed on Tuesday.
France would join Malta and a handful of other countries to ban conversion therapy if President Emmanuel Macron signs the bill.
A bill that will ban conversion therapy in Canada received final approval in the country's Senate on Dec. 7. The measure will take effect next month after it received royal assent.
EU court recognizes same-sex couples, children
Landmark ruling stems from Bulgaria case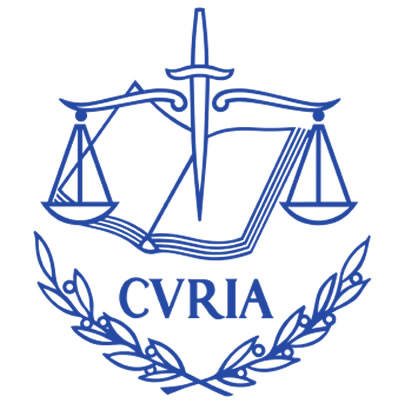 LUXEMBOURG — The European Union's highest court on Tuesday issued a landmark ruling that paves the way for the legal recognition of same-sex couples and their children throughout the EU.
The European Court of Justice issued the ruling in the case of a same-sex couple who was unable to receive a Bulgarian birth certificate for their daughter who was born in Spain.
One of the child's parents was born in Bulgaria, and the other was born in Gibraltar.
Spain denied the child citizenship because her parents were not Spanish citizens. The U.K. also denied the child British citizenship because the British Nationality Act of 1981 did not allow her Gibraltar-born parent to transfer British citizenship to her.
ILGA-Europe in a press release notes Bulgarian authorities denied a request for the child to become a Bulgarian citizen based on the argument "that a child cannot have two mothers, and refused to issue a birth certificate in which the parents are two persons of the same sex."
"Sara was therefore deprived of Bulgarian, and therefore European citizenship, and was at risk of statelessness," notes the press release. "Currently, the child has no personal documents and cannot leave Spain, the country of the family's habitual residence. The lack of documents restricts Sara's access to education, healthcare, and social security in Spain."
ILGA-Europe notes the ruling "asserts that the Bulgarian authorities are obliged to issue an identity card or a passport to" the child and "all other EU member states are obliged to recognize" it.
"We are thrilled about the decision and cannot wait to get Sara her documentation and finally be able to see our families after more than two years," said the child's parents in the ILGA-Europe press release. "It is important for us to be a family, not only in Spain but in any country in Europe and finally it might happen. This is a long-awaited step ahead for us but also a huge step for all LGBT families in Bulgaria and Europe."
Denitsa Lyubenova, director of legal programs for Deystvie, a Bulgarian LGBTQ rights organization, represents the couple. Lyubenova in her own statement also applauded the ruling.
"All European citizens should be treated equally," said Lyubenova. "Bulgaria is obliged to recognize Sarah's legal relationship with her two mothers. Bulgaria cannot rely on its national and constitutional identity and public order to derogate from the fundamental rights of EU citizens."
Car parking for LGBTQ diversity- instead gets lots of negativity
While some input was positive a greater majority took to social media platforms including Twitter & were uniformly negative in their reaction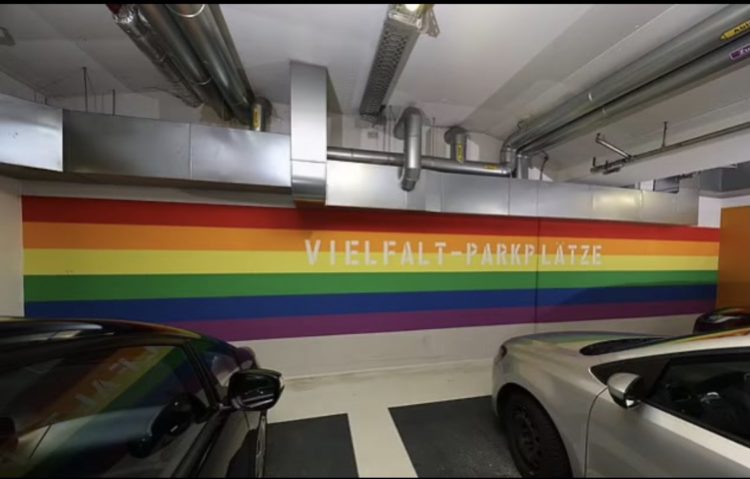 HANAU, Germany – A German firm that manages car parking structures in this mid-size city located East of Frankfurt am Main is under criticism for its dedication of reserved parking for LGBTQ+ people and migrant drivers.
The firm, Hanauer Parkhaus GmbH, which manages contracted parking with various municipalities located in the greater Frankfurt Rhine-Main Metropolitan Region in Central Germany, had set aside three reserved parking spots specially for the LGBTQ drivers and migrants as they have a "special need for protection and security in public spaces," a company official told media outlets.
The three reserved parking spots are next to each other and are near to the main exit of the multi-story parking structure. Additionally Hanauer Parkhaus had a mural of the LGBTQ Pride flag painted on the back wall and for increased security added security cameras which are monitored by its employees.
The company and the city had hoped that this move would be seen as affirming of both the LGBTQ+ community and the migrant community which are often the targets of hateful rhetoric. While some input from residents and others was positive, a greater majority who took to social media platforms including Twitter were uniformly negative in their reactions.
Kinder-und Altersarmut, alleinerziehende Mütter am finanziellen Limit, Rentner die vom Flaschenpfand u Resten aus Mülltonnen leben müssen.
Aber für Stadtrat Thomas Morlock in Hanau gibt es nichts wichtigeres als ein Zeichen für Toleranz zu setzen.
"Drei neue Vielfalt-Parkplätze" pic.twitter.com/GL3M59dJFK

— Lexa W. 🇩🇪 (@rebew_lexa) September 28, 2021
Translates as: "Child and old age poverty, single mothers at their financial limit, pensioners who have to live on bottle deposits and leftovers from garbage cans. But for City Councilor Thomas Morlock in Hanau there is nothing more important than setting an example for tolerance. "Three new diversity parking places."
The former Chairwoman of the Nevada State Republican Party also weighed in:
Hanau, Germany will be introducing reserved "diversity" parking spaces for LGBT or migrant drivers.

How will they verify this?

— Amy Tarkanian (@MrsT106) October 1, 2021
This tweet from a user in the UK brought a litany of homophobic responses:
NEW – A car park located in Germany has unveiled dedicated parking spaces reserved for LGBTQ and migrant drivers.

The aim is to help people who feel "a special need for protection". pic.twitter.com/FeGDl6NPma

— BristolBlues 🇬🇧🇬🇧 (@BristolBlues40) October 1, 2021
Some of those responses included;

[email protected]_Hero·Replying to @BristolBlues40 and @NKrankieI'm feeling gay today, I think I will park in one of those rainbow spaces.
[email protected]·Replying to @BristolBlues40 and @SammieJack3They're really trying to spark some 'far-right' action and get some nasty posts that they can use to usher in a new age of censorship
Adrian Perkinson @TheBritishChap7Replying to @MailOnlineThis screams "Discrimination"!!! At this point in time, I'm beginning to wonder if these officials are just trying to annoy the majority.
Thomas Morlock, the chairman of the board of Hanauer Parkhaus GmbH and an elected city councilor in Hanau told local media that the spaces were created as a "conspicuously colorful symbol" for "diversity and tolerance", and that they don't necessarily have to be used by a "separate group of people."
Still there were more negatives expressed than positives; "LGBT people are people, we shouldn't be treating them differently from others. Although the intentions here are good. We're now separating ourselves by parking spaces. Dear lord," one local remarked on Twitter.
1. Sure fire way you get your car vandalised by the mindless. 2.Pointless segregation 3. How on earth can this be monitored and finally no one would really want this.

— Stuart (@StuartGooner) October 1, 2021