Venezuelan man with AIDS dies while in ICE custody
Pablo Sánchez Gotopo passed away at Miss. hospital on Oct. 1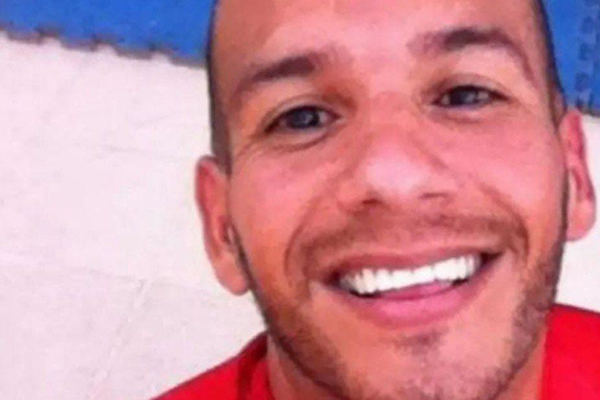 FLOWOOD, Miss. — A Venezuelan man with AIDS died in U.S. Immigration and Customs Enforcement custody on Oct. 1.
An ICE press release notes Pablo Sánchez Gotopo, 40, died at Merit Health River Oaks in Flowood, Miss., which is a suburb of Jackson, the state capital. The press release notes the "preliminary cause of death was from complications with acute respiratory failure, Acquired Immune Deficiency Syndrome (AIDS), pneumonia, acute kidney failure, anemia and COVID-19."
ICE said U.S. Border Patrol took Sánchez into custody near Del Rio, Texas, on May 17. He arrived at the Adams County Detention Center in Natchez, Miss., four days later.
"Upon arrival to an ICE facility, all detainees are medically screened and administered a COVID-19 test by ICE Health Service Corps (IHSC) personnel," said ICE in its press release. "Sánchez's test results came back negative."
The press release notes Sánchez on July 28 received another COVID-19 test after he "began showing symptoms of COVID-19." ICE said he tested negative, but Adams County Detention Center personnel transferred him to a Natchez hospital "for additional advanced medical care."
ICE Enforcement and Removal Operations staff in its New Orleans Field Office, according to the press release, "coordinated with hospital staff to arrange family visitation" after Sánchez's "health condition deteriorated." Sánchez was transferred to Merit Health River Oaks on Sept. 25.
"ICE is firmly committed to the health and welfare of all those in its custody and is undertaking a comprehensive agency-wide review of this incident, as it does in all such cases," says the press release.
Venezuela's political and economic crises have prompted more than 10,000 people with HIV to leave the country, according to the New York-based Aid for AIDS International.
Activists and health care service providers in Venezuela with whom the Los Angeles Blade has spoken in recent years have said people with HIV/AIDS in the country have died because of a lack of antiretroviral drugs. Andrés Cardona, director of Fundación Ancla, a group in the Colombian city of Medellín that works with migrants and other vulnerable groups, told the Blade last month that many Venezuelans with HIV would have died if they hadn't come to Colombia.
The Blade has not been able to verify a Venezuelan activist's claim that Sánchez was gay. It is also not known why Sánchez decided to leave Venezuela and travel to the U.S.
ICE detainee with HIV described Miss. detention center as 'not safe'
Activists and members of Congress continue to demand ICE release people with HIV/AIDS in their custody amid reports they don't have adequate access to medications and other necessary medical treatment.
Two trans women with HIV—Victoria Arellano from Mexico and Roxsana Hernández from Honduras—died in ICE custody in 2007 and 2018 respectively. Johana "Joa" Medina Leon, a trans woman with HIV who fled El Salvador, died in 2019, three days after ICE released her from a privately-run detention center.
The Blade in July 2020 interviewed a person with HIV who was in ICE custody at the Adams County Detention Center. The detainee said there was no social distancing at the privately-run facility and personnel were not doing enough to prevent COVID-19 from spreading.
"It's not safe," they told the Blade.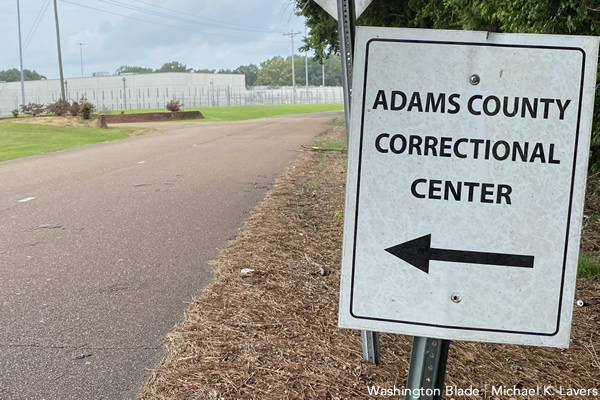 Elisabeth Grant-Gibson, a Natchez resident who supports ICE detainees and their families, on Wednesday told the Blade that she was able to visit the Adams County Detention Center and other ICE facilities in the Miss Lou Region of Mississippi and Louisiana from November 2019 until the suspension of in-person visitation in March 2020 because of the pandemic.
"Medical neglect and refusal of medical care has always been an issue in the detention center at Adams County," said Grant-Gibson. "After the facilities were closed to public visitation, those problems increased."
Grant-Gibson told the Blade she "worked with a number of families and received phone calls from a number of detainees, and I was told again and again that detainees were being refused the opportunity to visit the infirmary."
"When they did visit the infirmary, they were given virtually no treatment for the issues they were presenting with," said Grant-Gibson.
ICE in its press release that announced Sánchez's death said fatalities among its detainees, "statistically, are exceedingly rare and occur at a fraction of the national average for the U.S. detained population." ICE also noted it spends more than $315 million a year "on the spectrum of healthcare services provided to detainees."
"ICE's Health Service Corps (IHSC) ensures the provision of necessary medical care services as required by ICE Performance-Based National Detention Standards and based on the medical needs of the detainee," notes the ICE press release. "Comprehensive medical care is provided from the moment detainees arrive and throughout the entirety of their stay. All ICE detainees receive medical, dental, and mental health intake screening within 12 hours of arriving at each detention facility, a full health assessment within 14 days of entering ICE custody or arrival at a facility, and access to daily sick call and 24-hour emergency care."
An ICE spokesperson on Wednesday pointed the Blade to its Performance-Based Detention Standards from 2011, which includes policies for the treatment of detainees with HIV/AIDS.
A detainee "may request HIV testing at any time during detention" and ICE detention centers "shall develop a written plan to ensure the highest degree of confidentiality regarding HIV status and medical condition." The policy also states that "staff training must emphasize the need for confidentiality, and procedures must be in place to limit access to health records to only authorized individuals and only when necessary."

"The accurate diagnosis and medical management of HIV infection among detainees shall be promoted," reads the policy. "An HIV diagnosis may be made only by a licensed health care provider, based on a medical history, current clinical evaluation of signs and symptoms and laboratory studies."
Gubernatorial hopeful says Trans people need to be killed- by firing squad
Although Twitter deleted the post and Foster's reply in the thread, he has continued to tweet ad hominem transphobic remarks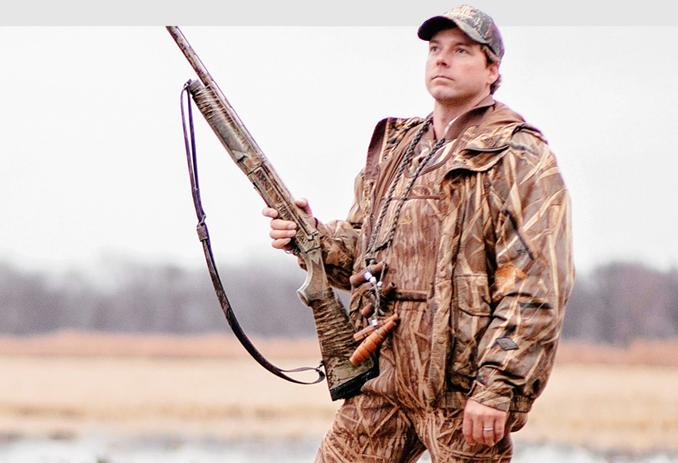 HERNANDO, Ms. – Former Mississippi State Representative Robert Foster, a Republican who had served from January 5, 2016 until January 7, 2020 representing House District 28 in Northwestern Mississippi approximately 23 miles south of Memphis, Tennessee, tweeted out last week that it was his conviction that transgender people and their allies need to be shot dead by firing squad.
Although Twitter deleted the post, (pictured above) and Foster's reply in the thread, he has continued to tweet ad hominem transphobic remarks.
Foster, who campaigned for the governor's chair in 2019 lists himself on his Twitter bio as a "Man of Faith, and Constitutional Conservative."
Then, two days after the initial tweet Foster tweeted:

Spencer Ritchie, the former executive director of the Mississippi Republican Party from 2014 to 2017 and who is now on the Mississippi Ethics Commission, criticized Foster's tweet and expressed his distaste with Foster's blatant transphobia:

Mississippi Free Press journalist Ashton Pittman noted; Foster, who runs Cedar Hill Farm, an agritourism business in DeSoto County, Miss., served as a state representative from 2016 until 2020, where he authored the state's current death penalty law in 2017, allowing for executions by gas chamber, electrocution and firing squad. He placed third in the 2019 Republican primary for governor after making national headlines for refusing to allow women journalists to ride along in his truck on the campaign trail despite allowing male journalists to do so.
The Mississippi Free Press requested an interview with Foster about Thursday's tweet, but he sent a message declining the invitation.
"I said what I said," he wrote, adding to what he had tweeted. "The law should be changed so that anyone trying to sexually groom children and/or advocating to put men pretending to be women in locker rooms and bathrooms with young women should receive the death penalty by firing squad."
Pittman also reported that Foster's tweet followed anti-trans remarks from other Republicans in the state and across the country. Less than three hours before Foster's tweet, his former opponent, Gov. Tate Reeves, mocked President Joe Biden and his U.S. Supreme Court nominee, Judge Ketanji Brown Jackson, for not answering a question related to gender and transgender issues.
In 2021, Gov. Reeves signed a bill into law banning transgender students from participating on school sports teams that match their gender.
Mississippi House bill bans Trans inmates from changing gender marker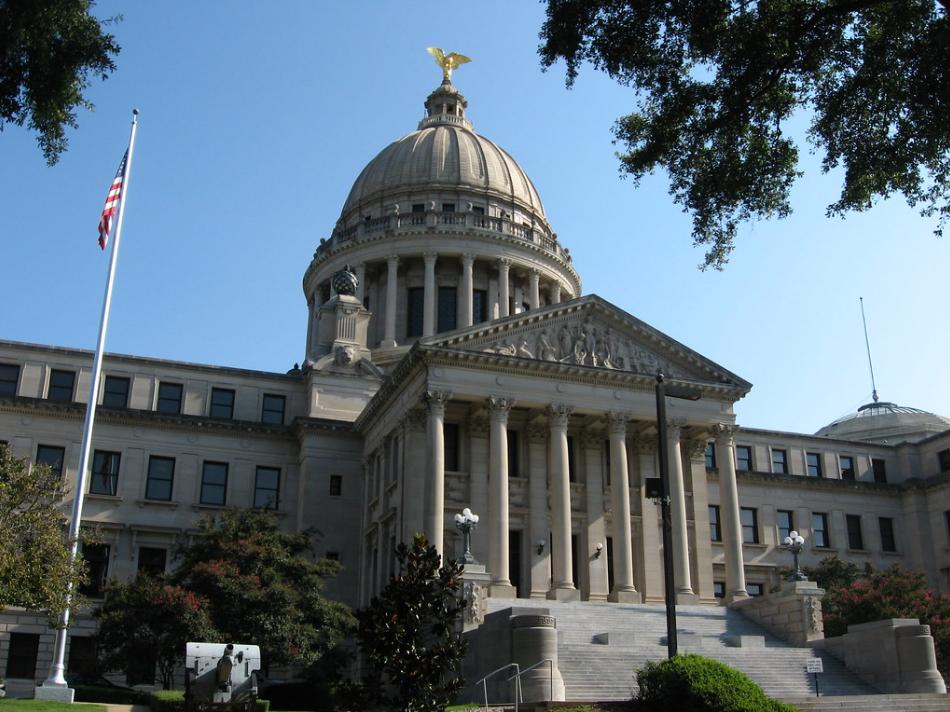 JACKSON, Ms. – The Mississippi state House of Representatives last week passed a bill that would prohibit incarcerated individuals from requesting a name change or updating their gender marker in what advocates say is a direct attack on Trans people in the state.
H.B. 1099, or the "Real You Act," passed the House last Thursday in a 84-30 vote largely along party lines. The legislation now heads to the state Senate, which is already considering a similar bill.
In its original form, the House version would have also banned minors from legally changing their gender marker. However, the bill was amended to limit its reach to just incarcerated individuals.
"This bill does nothing to address any of the actual issues being experienced by incarcerated transgender people and instead places another hurdle in front of them," said Rob Hill, state director of the Human Rights Campaign (HRC), the country's largest LGBTQ+ rights organization, in Mississippi. "Our elected leaders must do better."
Under the bill, state officials would not be able to permit a name or gender marker change unless one was filed by a district attorney, a county sheriff, the commissioner of the Mississippi Department of Corrections or a department chaplain on behalf of the incarcerated individual.
Mississippi state Rep. Jeff Hale (R-24) didn't immediately respond to the Blade's request for comment.
According to the HRC, the legislation follows the direct recommendations of a 2015 policy paper by the Family Research Council, an evangelical activist group that opposes and lobbies against LGBTQ+ rights.
"Ideally, the law would forbid government recognition in any way (whether on birth certificates, driver's licenses, passports, or any other government-issued identification) of any change in an individual's biological sex as identified at birth," the paper reads.
Hill accused Mississippi state Representatives of making "Mississippi an innovator in anti-transgender discrimination."
"This legislation is being pushed by anti-equality forces in the state house and not addressing any actual problem – it's an exceptionally shameful example of politicians trying to score political points on the backs of some of the most vulnerable individuals in our society," said Hill.
Mississippi library defies anti-LGBTQ+ Mayor, holds fundraising campaign
Undeterred by the mayor's blatant homophobia the library set up a crowd fundraiser to offset a potential financial shortfall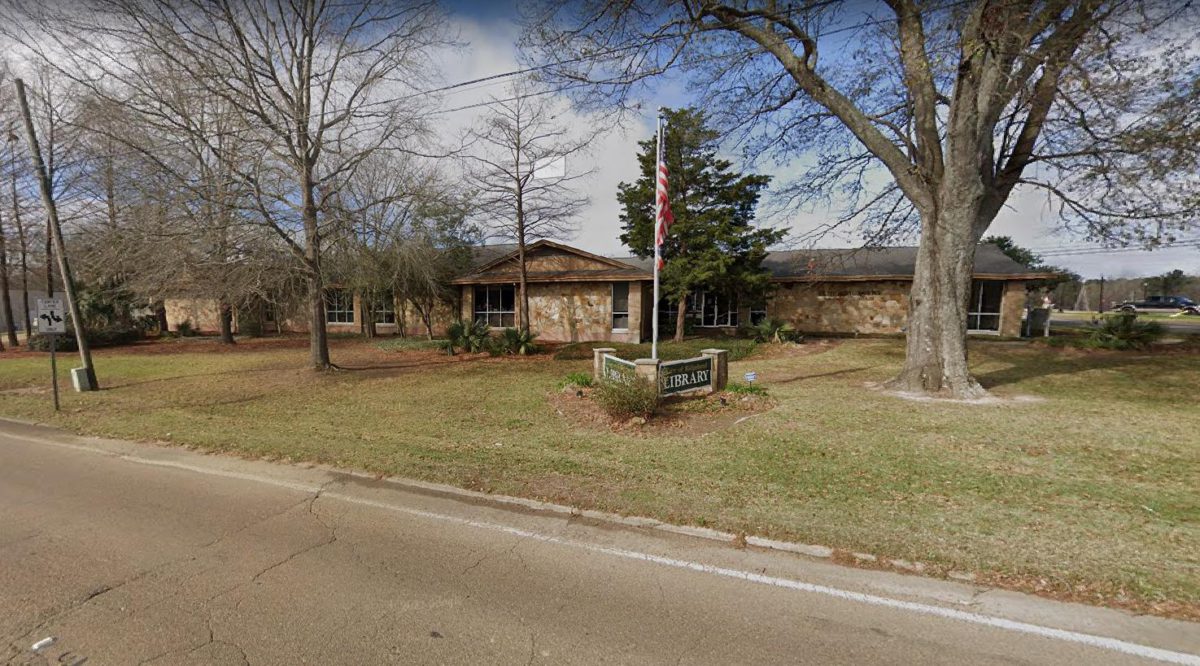 RIDGELAND, Ms. – When Tonja Johnson, the executive director for the Madison County Library System, reached out to Ridgeland Mayor Gene McGee after failing to receive the City's first quarterly payment of 2022 for funding- the mayor informed her that no payment was forthcoming.
"He explained his opposition to what he called 'homosexual materials' in the library, that it went against his Christian beliefs, and that he would not release the money as the long as the materials were there," Johnson said.
The director then explained to the mayor that the library system, as a public entity, was not a religious institution. "I explained that we are a public library and we serve the entire community. I told him our collection reflects the diversity of our community," Johnson said.
Apparently, the mayor was unmoved. "He told me that the library can serve whoever we wanted, but that he only serves the great Lord above," she finished.
The lack of funds would significantly negatively the library's services and even cause a likely lay off its employees, Johnson told local media outlets as the story spread. Undeterred by the mayor's blatant homophobia and coupled with the ongoing battle to receive its promised funding, the library set up a crowd fundraiser through its 'Ridgeland Friends of the Library,' volunteers group.
Initially the group set a modest goal of only a few thousand dollars with the posted message of; The Ridgeland Friends of the Library is a fundraising and support organization for the Madison County Library, especially the branch here in Ridgeland. We are welcoming donor support in this difficult and trying time for the library. If the Mayor doesn't relent, the library will see its funding cut. We believe that the public library is for the entire public. Help us prepare for the worst and send a message that the library budget should not be held hostage to these un-American views. All donations will be used to benefit the library and the people it serves."
The response, however, was overwhelming. The group had then readjusted its goal upwards to $75,000.00 with an end date of Valentines Day, February 14 and as of Thursday, February 3, the group was within a few hundred dollars of reaching that goal with $74,380.00 raised.
"We are amazed and humbled by the overwhelming support and generosity you have shown. Please know that your donations will be used to help ensure that our library's collections and programs continue to reflect the diversity of our community and will remain uncensored. Thank you," read a message from Teresa Gerald, the President of the Friends of the Ridgeland Library.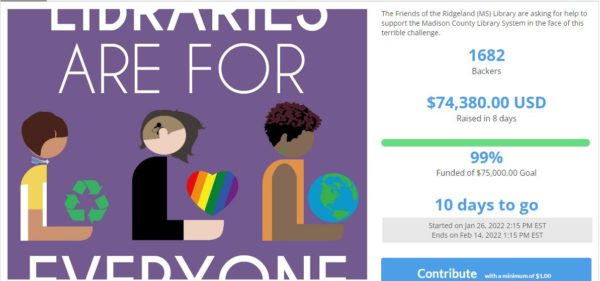 In the meantime the battle over the library's funding continues. Whatever authority the mayor intends to serve, it's unclear if his action is legally defensible.
"This is taxpayer money that was already approved by the board of aldermen," Johnson explained. "It was included in the city budget for 2021-2022. It's the general-fund appropriation that the City of Ridgeland sends every year for daily operation of the library. That money goes to everything from purchasing materials to supporting programs and staff salaries."
Without the support of the board of aldermen, it is unclear if the mayor will be able to maintain the funding hold for long. Moreover, the mayor's action may well violate basic constitutional rights, based on earlier court cases on the subject of LGBTQ book bans, including Sund v. City of Wichita Falls.