Polish lawmakers advance bill to ban Pride marches
Activist describes vote as 'very dark day'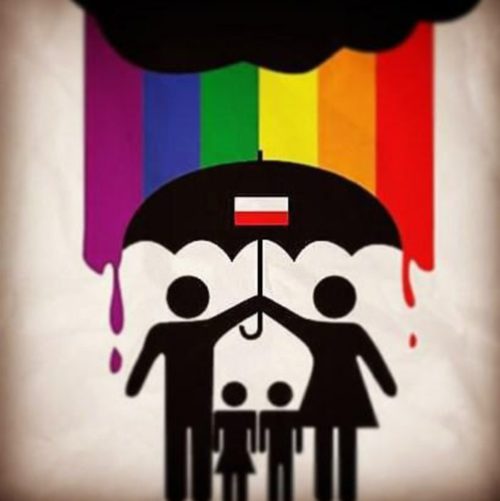 WARSAW, Poland — Lawmakers in Poland on Friday voted to send a bill that would ban Pride marches and other pro-LGBTQ events to committee.
"(The) Polish ruling party voted in favor of further work on a bill with total ban in Pride parades and public gatherings that promote LGBT rights," said Bart Staszewski, a Polish LGBTQ activist, in a tweet that specifically referenced President Andrzej Duda's Law and Justice party. "Now the Parliament commission will check the legality of this bill. It is a very dark day for Polish democracy and LGBT people."
Polish ruling party voted in favor of further work on a bill with total ban in Pride Parades and public gatherings that promote LGBT-rights. Now the parliament commission will check the legality of this bill. It is very dark day for Polish democracy and LGBT people. SHARE!! pic.twitter.com/Zsane9Y78q

— Bart Staszewski 🏳️🌈🇵🇱 (@BartStaszewski) October 29, 2021
OutRight Action International in a press release notes the measure states "any event which questions marriage as a relationship between a woman and a man or propagates the extension of marriage to persons of the same sex can not go ahead." The Life and Family Foundation, which opposes LGBTQ rights and abortion, collected more than 140,000 signatures in support of the bill.
"This is a very dark day in Poland, not only for LGBTIQ people, but for Polish society as a whole," said acting OutRight Action International Executive Director Maria Sjödin. "Prides are a crucial element of the movement for LGBTIQ equality, and, moreover, they are an expression of the right to freedom of assembly and expression. As such, Prides serve as a litmus test—whether or not a state allows and protects a marginalized, often discriminated community to hold an event such as Pride, is indicative of the health of their democracy."
"Poland is failing that test today," added Sjödin."We call on the relevant Parliamentary committee to reject the proposed bill in its entirety."
Friday's vote took place against the backdrop of increased tensions between Poland and the European Union over LGBTQ rights.
The European Commission in September threatened to withhold more than 126 million euros ($145.59 million) in funding from five provincial governments that have enacted so-called LGBTQ "free zones." The Polish Constitutional Court on Oct. 7 ruled the country's laws supersede EU statutes where they differ.
Duda ahead of his 2020 re-election said LGBTQ "ideology" is more harmful than communism. Duda has also described LGBTQ Poles as a "threat to the family" and claimed they "want to sexualize children."
Polish House passes bill echoing Russian "gay propaganda" law
"There's no doubt, that LGBT+ ideology grew out of… the same root as Germany's Hitlerian National Socialism […]"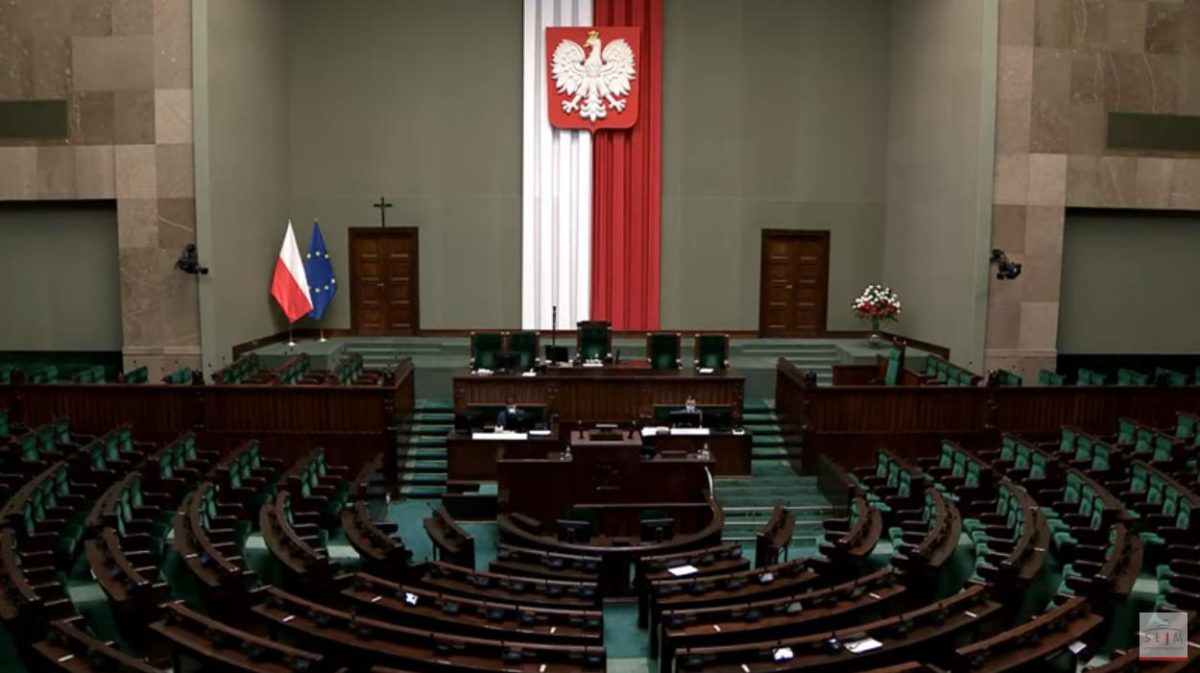 WARSZAWA – A measure that would give school administrators and superintendents the power to remove books, lessons, and ban student participation in events or clubs that are LGBTQ+ affirming passed the lower house of Poland's parliament, known as the Sejm, this past Thursday, January 13, in a 227-214 vote.
The measure, dubbed "Lex Czarnek," or "Czarnek's Law," after minister of education Przemysław Czarnek,  who has been vehemently opposed to the LGBTQ+ rights and the country's equality movement, now moves on to the upper house, the Senate where it faces opposition and likely will be rejected Polish broadcast media outlet RMF 24 reported.
According to RMF24, "The Sejm adopted the amendment to the Educational Law, prepared by the Ministry of Education and Science. The project is commonly known as "lex Czarnek". The role of school superintendents will be strengthened, and the rules governing the functioning of non-governmental organizations in schools and educational institutions will be changed."
Opposition to LGBTQ+ rights has an ally in the Education Minister whose role would determine the outcome of implementation of the measure:
"Pursuant to the amendment, the headmaster of the school or facility will be required – no later than two months before the commencement of classes conducted by associations or organizations – to obtain detailed information about the action plan in the school, the outline of classes and materials used in the offered classes, as well as obtain a positive the opinion of the education superintendent for the activities of such an organization at school or in an institution. The curator has 30 days to issue an opinion."
The law also contains a stipulation that "if the head of the school or educational institution fails to comply with the recommendations issued by the school superintendent, he will be able to summon him to explain why he did not do so . If the principal still does not follow the recommendations, the probation officer may apply to the governing body of the school or facility with a request to dismiss the principal during the school year, without notice."
A member of the Sejm, Agnieszka Dziemianowicz-Bąk, a progressive leftist politician who in addition to protesting against abortion laws, has also been active in protests for LGBTQ+ rights, tweeted her outrage; "The voice of the curator Nowak, as if it were not stupid and dangerous to health and life, is more important for PiS deputies than the voice of students, parents and teachers."
#LexCzarnek przepchnięty przez Sejm 😡

Głos kurator Nowak, jakby nie był durny i groźny dla zdrowia i życia, jest dla posłów PiS ważniejszy niż głos uczniów, rodziców, nauczycieli. pic.twitter.com/mWkxoQk1oi

— A. Dziemianowicz-Bąk (@AgaBak) January 13, 2022
The MP and Education Minister Czarnek, target of Dziemianowicz-Bąk's anger, has staked out several public vitriolic anti-LGBTQ+ positions that has included an attack on the LGBTQ+ community in West Hollywood.
Speaking with a reporter on Serwis Info Poranek with the national state-run TVP Info (TVP3 Polska) last June, the newly appointed Education Minister said- (translated from Polish):
"Let's end the discussion about these LGBT abominations, homosexuality, bisexuality, parades of equality. Let us defend the family, because failure to defend the family leads to what you see.
As he spoke these words, he was holding a phone in his hand, on the display of which he showed a picture of several people. – These are the Los Angeles guys in downtown last June. I was on a delegation there, I was passing through, there was a so-called gay pride parade there – he added. – We are at an earlier stage, there are no such things with us yet, but such chaps shamelessly (shamelessly – ed.) Walk the streets of the western city of Los Angeles – he added.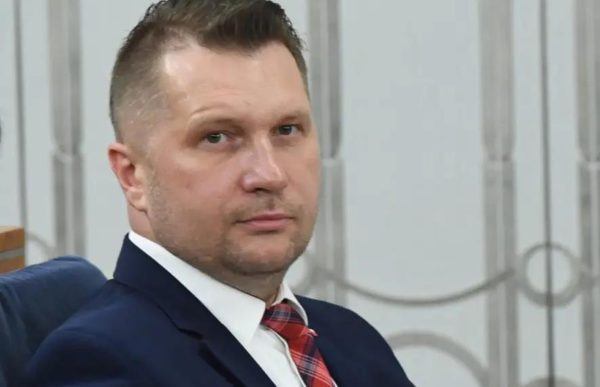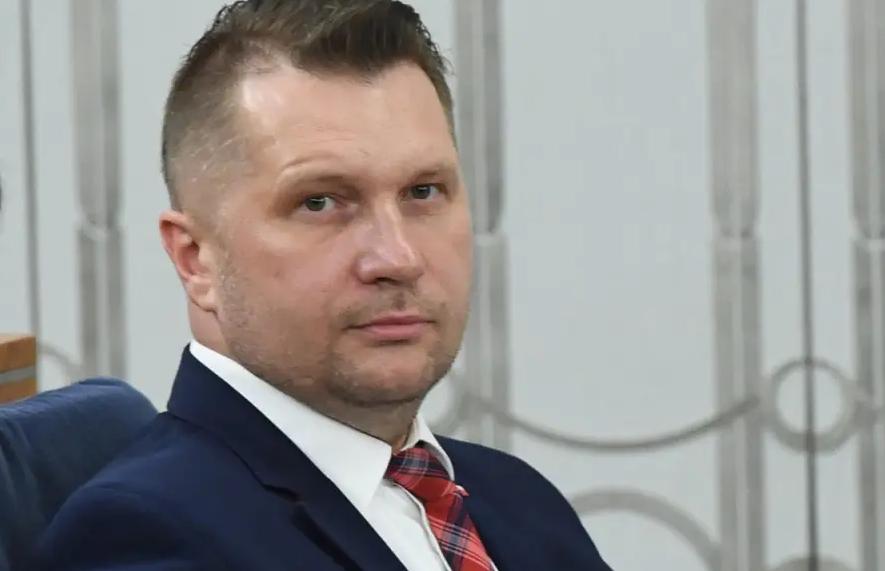 Serwis Info Poranek also noted that according to MP Czarnek, "Europe is also heading for this, Poland is heading for this- […] These people are not equal to normal people, let's end this discussion."
During the ongoing battles over the so-called LGBTQ+ 'Free Zones' with the European Commission Czarnek weighed in comparing the LGBTQ+ community to the Nazi's.
"There's no doubt, that LGBT+ ideology grew out of… the same root as Germany's Hitlerian National Socialism, which was responsible for all the evil of World War II," Czarnek said PinkNewsUK reported.
Renew Europe, the liberal, pro-European political group of the European Parliament tweeted its outrage over the actions by the Sejm:
#WolnaSzkoła: The new polish law will restrict free education & in particular make it de facto impossible to teach about sexuality in a LGBTIQ-inclusive way.

This effort to eliminate freedoms & liberal values from public life is tragic. pic.twitter.com/lib7MSNYOv

— Renew Europe (@RenewEurope) January 13, 2022
#WolnaSzkoła: "Children need education, not indoctrination. The education reform in Poland threatens to force the illiberal views of the Polish government on the young generation", says @moritzkoerner. pic.twitter.com/Y4Hxsfx0qK

— Renew Europe (@RenewEurope) January 13, 2022
Observers think that the law will be rejected by the senate although under the Polish constitution there is still a possibility it could be signed off on by the anti-LGBTQ+ Polish President Andzej Duda.
"Although it seems that Lex Czarnek is on track to becoming law, Rémy Bonny, executive director of pan-EU LGBT+ rights organisation Forbidden Colours, insists that all is not lost.
With pressure from politicians both in the EU and around the world, Poland could be forced to backtrack.
He told PinkNewsUK: "In September, after threats by the European Commission to take away funding, four out five provinces that declared themselves 'LGBT+ free zones' withdrew their anti-LGBT+ resolutions… International pressure on Poland works."
Court rejects appeal against acquittal of women over anti-religious law
"These three women should never have been put on trial- posters of the Virgin Mary wearing a rainbow halo should never be criminalized"
PłOCK, Masovian Voivodeship, Poland – A Polish court this week on Wednesday threw out the appeal by Polish prosecutors over the acquittal of three women who were charged in 2020 for violation of under article 196 of the Polish Criminal Code (C.C.) colloquially referred to as "offending religious beliefs."
Article 196 of Poland's penal code states that offending people's religious feelings by publicly outraging an object or place of religious worship is a criminal offense.
The three woman, Elżbieta, Anna and Joanna – whose last names have not been released – were arrested in 2019 and charged the next year after they stuck up posters of the Virgin Mary adorned with a rainbow halo, symbolic of the popular flag used to represent the LGBTQ+ community. Had they been convicted they face up to two years in prison each.
"This case is emblematic of a number of disturbing anti-human rights trends in Poland. Not only is space for free expression, activism and peaceful protest shrinking, but the climate of homophobia in the country is worsening amid an increase in hate crimes, the introduction of LGBTI free zones by local councils and attempts to ban Pride Marches," Amnesty International's Senior Campaigner for Europe, Catrinel Motoc, said.
"Today's decision comes as a huge relief but cannot disguise the fact that these three women should never have been put on trial in the first place. Distributing posters of the Virgin Mary wearing a rainbow halo should never be criminalised, so it is right that the appeal against their acquittal was rejected," Motoc added.
LGBTQ+ rights have become a deeply divisive issue in predominantly Roman Catholic Poland. Religious conservatives condemn what they say is an "ideology" bent on destroying the traditional family while more liberal Poles demand tolerance and equal treatment of what they regard as an oppressed minority, Euronews noted.
In March 2021, Elżbieta, Anna and Joanna were acquitted of "offending religious beliefs" under article 196 of the Criminal Code (C.C.) in relation to the use of posters depicting the Virgin Mary with a rainbow halo symbolic of the LGBTI flag around her head and shoulders.
They were acquitted by the first instance court, but the prosecutor's appeal brought them to court again, with the hearing scheduled on 8 December 2021.
"Article 196 provides overly broad scope for the authorities to prosecute and criminalize individuals, in violation of their right to freedom of expression. As such, it is incompatible with Poland's international and regional human rights obligations," Amnesty International said in a statement.
The authorities arrested Elżbieta in 2019 after she took a trip abroad with Amnesty International campaigners. The authorities opened an initial investigation against her in May 2019. In July 2020, the authorities officially charged the three activists, alleging that the posters "publicly insulted an object of religious worship in the form of this image which offended the religious feelings of others".
In November 2020, Amnesty International, Campaign Against Homophobia, Freemuse, Front Line Defenders, Human Rights Watch and ILGA-Europe sent a Joint Public Statement urging the Polish Prosecutor General to drop the charges and ensure that the three women are allowed to carry out their human rights work without harassment and reprisals.
More than 275,000 people had joined Amnesty International's campaign urging the Polish Prosecutor General to drop the unfounded charges against the three women human rights activists.
LGBTQ+ in Poland: I still can't be myself – BBC News
Large parts of Poland were labelled "LGBT-free zones", where regional governments declared they were against LGBT ideology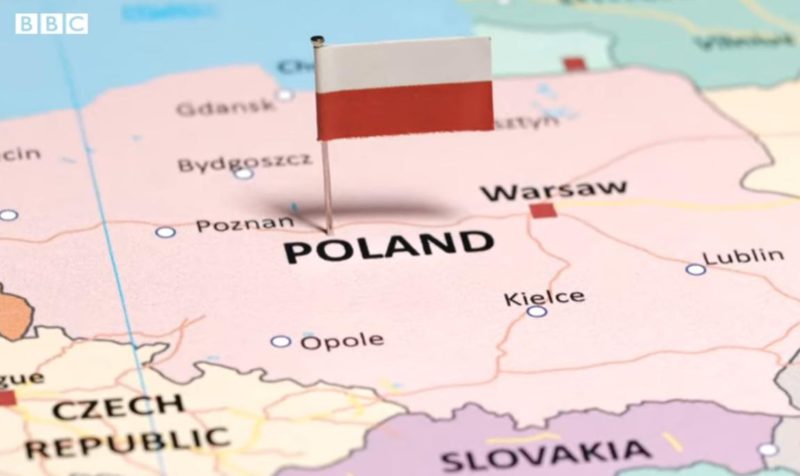 LONDON- Large parts of Poland were labelled "LGBT-free zones", where regional governments, as well as smaller councils, declared they were against LGBT ideology or ideologies that "undermine" the family. Now, provinces have started to backtrack after the EU said it would freeze funds. But has anything really changed for LGBT people in those areas?