Vice-mayor of the Irvine City Council verbally attacked in xenophobic rant
Tammy Kim is speaking out after being subjected to a xenophobic rant from a city resident at last week's council meeting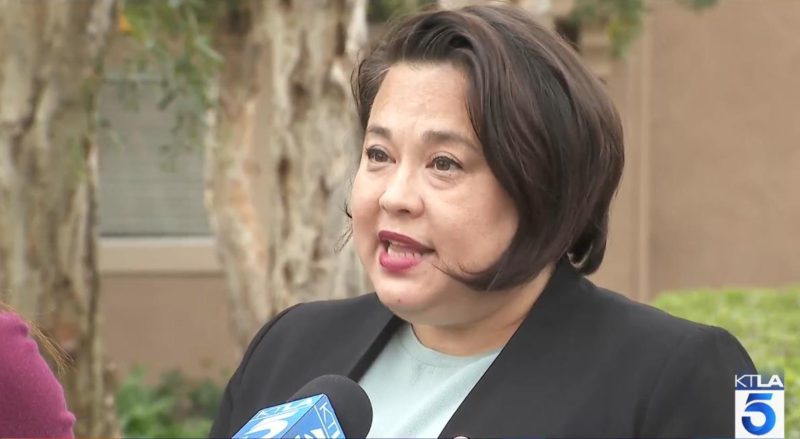 IRVINE – KTLA 5 News reporter Kimberly Cheng says that Tammy Kim, vice-mayor of the Irvine City Council, is speaking out after being subjected to a xenophobic rant from a city resident at last week's council meeting.
WATCH:
Pronoun use sparks battle- LGBTQ publisher attacks policy on Facebook
"After outing him as publisher of The Pride LA, he deleted his comment from the thread in the Facebook Group and blocked me on Facebook"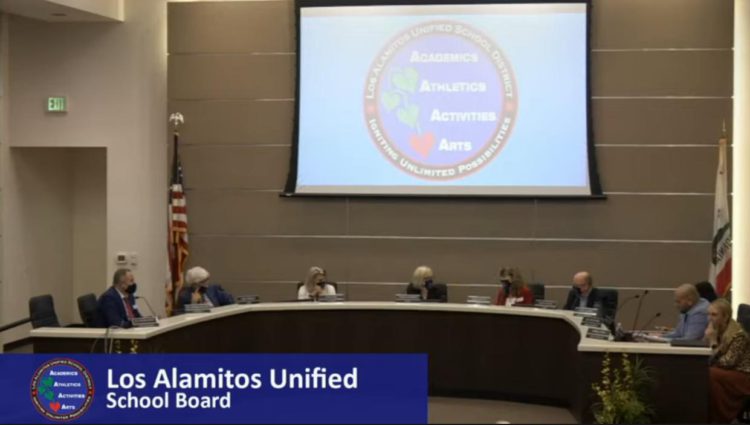 LOS ALAMITOS – Tensions are running high in the Los Alamitos Unified School District after parents learned that a teacher at Oak Middle School at the start of the school year asked his students to let him know what their preferred pronouns are during classes.
Current and former students told Spectrum News Orange County Bureau that it was the teacher's way of creating an inclusive and welcoming classroom experience.
"He wanted his students to know that they are in a safe space," said a student who did not want to be named.
This past week's school board meeting was conscientious as numerous people spoke out passionately about their viewpoints, with those vehemently opposed saying that the blame is directly on the school board for fostering what they claim is a growing leftist woke agenda.
A parent who said she pulled her children out of the schools told Spectrum News she will run for the school board in part because; "The CRT (critical race theory), everything has gone so woke and so left that I can't take it anymore." She then added, "I am concerned about what they are teaching, about what's being dripped in the classroom with the racism, the CRT, the sexual stuff, everything. There's so many things. Even a tiny comment could twist a kid's brain."
Numerous students took to the podium to defend the teacher's actions telling school board members that affirming support for LGBTQ+ students was critical.
One of the parents who is organizing a recall petition for the school board implied that the teacher was acting in a deviant manner. "[The teacher] had been asking students to share their gender identification and gender preference and not be scared to do that, but you could see it as a certain way of communicating with children," Robert Aguilar said to Spectrum News outside the school board meeting. "However, there are parents that believe that is not the place for a science teacher. There was some concern, 'Why would an adult man be asking minor children under the age of 14 about their sexuality?'"
The battle over the pronouns took to social media in a Facebook group as well. In an email and a phone call with the Blade Thursday, Los Alamitos resident Larry Tenney explained:
"Rossmoor is a subdivision in Los Alamitos, CA. Local schools fall under the jurisdiction of the Los Alamitos Board of Education. Like many communities around the country this past year or two, Los Alamitos has seen a rise in activists on the right attacking its board of education. At the core are issues re: LGBTQ students & education and Critical Race Theory," Tenney wrote. "There are rumblings about recalling the members of the Board of Education who local homophobic MAGAs call liberals & marxists. For the most part, the school district is simply following the laws and guidelines of the State of California."
Neighbors in Rossmoor have created and maintain a Group board on Facebook.
Tenney explained;' "As an Orange County local with family living in the Rossmoor subdivision, I'm a member of the Facebook Group. Today I noticed one of the group's moderators had posted this article, [Spectrum News] After reading the article, I scanned the comments on Facebook. I found one comment in particular to be both ignorant and offensive. The comment was left by Mr TJ Montemer in regards to a questionnaire a middle school teacher had asked his students to fill out at the beginning of the year noting their preferred name/nickname and pronouns. By his post, Montemer seemed disgusted, outraged even, with the idea."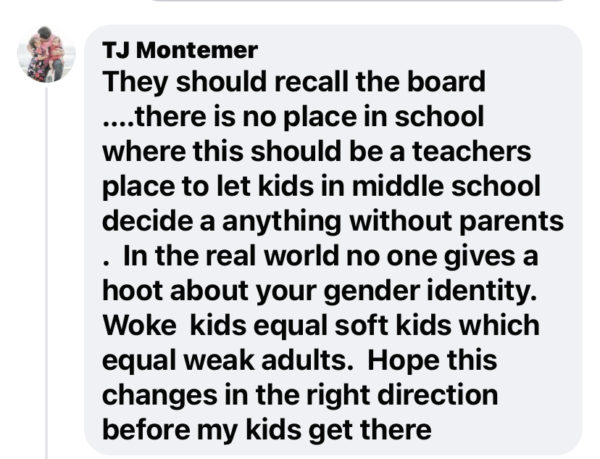 "I wasn't familiar with Mr Montemer so I did some Googling and discovered based on his digital footprint that he was the owner of Mirror Media Group which publishes a handful of local tabloids in the West LA/Santa Monica area and an LGBTQ tabloid called The Pride LA. The later shocked me given Mr Montemer's ignorant comment on Facebook," Tenney told the Blade.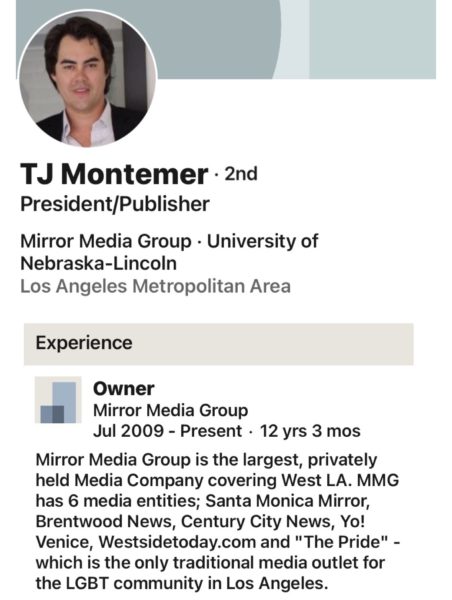 "Realizing this, I went back to the Facebook Group and decided to leave a reply to Montemer expressing my disgust that the publisher of The Pride LA would be posting such ignorant homophobic things. I also informed him that California law requires 7th grade students receive 10-13 hours of sex education and that includes LGBTQ awareness and understanding," Tenney explained.
Various other members of the group had replied to Montemer too Tenney said adding that he had tweeted about the comments.
"After outing Montemer in the Facebook Group as publisher of The Pride LA, he deleted his comment from the thread in the Facebook Group and blocked me on Facebook but not before I had screenshot his original comment. I don't know, maybe he didn't want his right-wing Orange County friends to know he was publisher of The Pride LA?" Tenney said.
Attempts to reach Montemer or any staff of The Pride LA by the Los Angeles Blade were unsuccessful.
Absolutely disgusting that the publisher of @thepridela , a newspaper servicing the LGBTQ+ community in Los Angeles, would publicly condemn a teacher for asking students their preferred pronouns. https://t.co/9CTkvFx2f0

— InMinivanHell (@inminivanhell) October 1, 2021
The battle over the use of pronouns in the Los Alamitos Unified School District is reflective of controversies in thousands of school districts across the United States over the past 14 months, driven in part by severe disagreements over requirements for face masks and vaccinations to battles over the rights of Transgender students.
The Los Alamitos school board is not alone. Across the country, conservative parents and right wing political groups have organized and protested local school boards over the same issues.
The atmosphere has become so alarmingly toxic that The National School Boards Association sent a letter to President Joe Biden this week begging for Federal protection. The group was founded in 1940 and represents over 90,000 school boards nationwide.
We sent a letter to President Biden this morning asking for federal assistance to stop threats and acts of violence against public schoolchildren, public school board members, and other public school district officials and educators: https://t.co/q6bHM0aawQ

— National School Boards Association | NSBA (@NSBAPublicEd) September 30, 2021
The letter read in part; "Coupled with attacks against school board members and educators for approving policies for masks to protect the health and safety of students and school employees, many public school officials are also facing physical threats because of propaganda purporting the false inclusion of critical race theory within classroom instruction and curricula.
This propaganda continues despite the fact that critical race theory is not taught in public schools and remains a complex law school and graduate school subject well beyond the scope of a K-12 class."
According to the Associated Press, there are more than 30 school board recall efforts nationwide. School boards have become political war zones in the battle for control over children's minds and beliefs.
Los Alamitos USD Board Meeting Tuesday, September 28, 2021:
Disney replaces annual passes, Magic Key on sale now
The biggest change from the old program is that this new system requires users to make a reservation before they visit Disneyland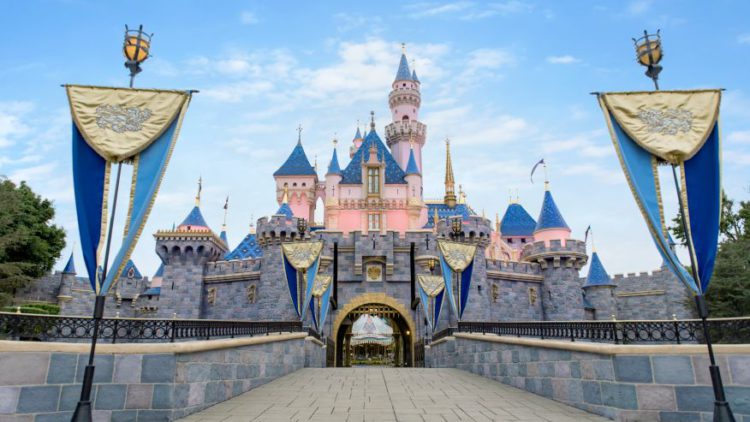 ANAHEIM – Disney Parks announced this week that its Disneyland Resort Magic Key Program was activated this week replacing its popular annual passports — which were discontinued earlier this year.
Magic Key, which went on sale Wednesday, gives Disneyland fans the chance to pay a set price for repeat admission, with a higher cost translating to more available dates and fewer blockout days.
According to Disney Parks, the biggest change from the old program is that this new system requires users to make a reservation before they visit Disneyland and Disney California Adventure, regardless of which one they choose. Those can be obtained up to 90 days in advance and are available upon Magic Key purchase.
(Note: making a reservation for both parks only counts as one reservation, but the holder "must enter the first park as designated in their park reservation" before going into the other; additionally, they won't be able to enter the second park until after 1 p.m.)
The company added that some Magic Key benefits and features may not be available during periods of limited capacity and are subject to change or cancellation without notice. Certain attractions, restaurants, experiences, services and other offerings may be modified or unavailable, have limited capacity and may be subject to limited availability or even closure. Offerings are not guaranteed.
Here are the details of all four options, which include a breakdown of monthly payments that is only available to eligible California residents.
Level: Imagine Key pass (Southern California residents only)
Price: $399 (or $179 down payment + 18.34/month)
Blockout days: Select dates (see calendar)
Park reservations held at once: 2
Discounts: 10% merchandise, 10% dining
Parking: Not included

Level: Enchant Key pass
Price: $649 (or $179 down payment + $39.17/month)
Blockout days: Select dates (see calendar)
Park reservations held at once: 4
Discounts: 10% merchandise, 10% dining
Parking: Not included

Level: Believe Key pass
Price: $949 (or $179 down payment + $64.17/month)
Blockout days: Select dates (see calendar)
Park reservations held at once: 6
Discounts: 10% merchandise, 10% dining
Parking: 50% off on valid dates

Level: Dream Key pass
Price: $1399 (or $179 down payment + $101.67/month)
Blockout days: No
Park reservations held at once: 6
Discounts: 20% merchandise, 15% dining
Parking: Included
Magic Key allows holders to unlock other benefits, including access to Magic Key terrace, a reservation based lounge for participants and their family and friends; special experiences and collectibles; first access opportunities to new offerings; discounts at select locations in the Downtown Disney District; and the opportunity to buy special merchandise and menu items.
Full details about the program can be found here.
Disneyland has California residents only special offer this summer
The offer is valid only for California residents, proof of residency is required to buy the tickets and for admission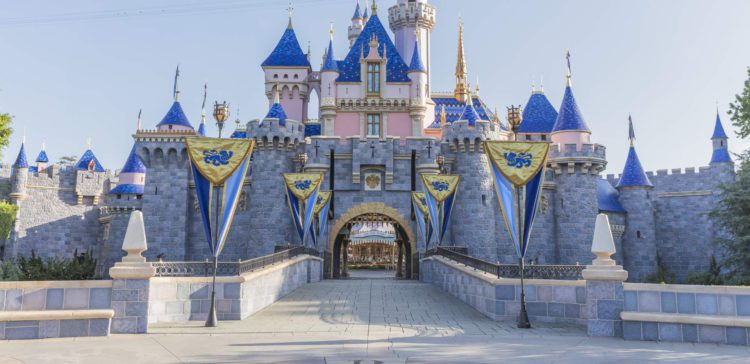 ANAHEIM – The Disney Parks, Experiences and Products division of the Disney Company announced Tuesday that California residents will be able to get a limited-time ticket offer that lets them visit the theme park for $83 per day.
The offer involves three-day, one-park-per-day tickets that start at $249, and for an additional $55, guests can buy the 'park hopper' option. The tickets are now available for purchase and Californians are able to redeem them on any three separate days through Sept. 30, 2021, which is the day the tickets expire according to Disney.
The new price reflects a savings of about $21.00 per day per park from the cost of admission which is normally $104 per day for one park.
Because the offer is valid only for California residents, proof of residency is required to buy the tickets and for admission. A valid government-issued photo ID will work as proof.
To be able to enter the theme park, guests will need to have park reservations for the date they want to go. The park reservation calendar can be found here.
The tickets can be bought at Disneyland.com or by calling 866-572-7321. Eligible residents can purchase up to five tickets per day with valid ID.