Pilot program for homeless student overnight parking launched
Students participating in the Safe Parking Pilot Program would also be case-managed by LBCC staff in order to find long-term stable housing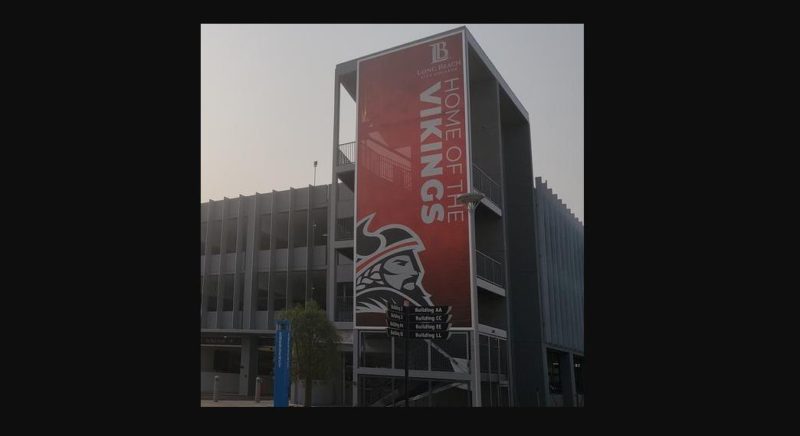 LONG BEACH – A first of its kind program in the greater Los Angeles region, designed to assist homeless community college students by allowing them to stay in their personal vehicles overnight in a parking structure owned by Long Beach City College (LBCC), launched this week.
"Our goal for this program is that it will serve as a pathway to housing stability for our students," said LBCCD Board of Trustees President Uduak-Joe Ntuk. "These students would otherwise have to be worrying nightly about their vehicles being broken into, trying not to be seen or bothered, and not having the police called on them, all while keeping up with their coursework. It could be an exhausting situation that makes it more difficult to get ahead."
All currently enrolled students who are experiencing homelessness are eligible to stay in the secured Pacific Coast Campus Parking Structure, seven nights a week, between 10 p.m. and 7 a.m. The students will have access to restrooms and Wi-Fi throughout the night. They will also have access to showers at the Pacific Coast Campus between 6 a.m. and 8 a.m. daily.
For this pilot program, LBCC students must be independent with no spouses, partners, or children sleeping in the vehicle with them. Service and Emotional Support Animals are allowed to stay with the students if proper documentation is provided.
"The unfortunate truth is that LBCC has close to 70 students sleeping in their cars each night —quite possibly more," said Long Beach Community College District (LBCCD) Interim Superintendent-President Dr. Mike Muñoz. "If we can help to keep our students safe so they can better focus on their student responsibilities, this program is absolutely worth pursuing. Our goal at LBCC is always to remove barriers that get in the way of our student's success."
Students participating in the Safe Parking Pilot Program would also be case-managed by LBCC staff in order to find more long-term and stable housing.
LBCC has contracted with a security firm to keep watch throughout the duration of the pilot program from Oct. 25, 2021 to June 30, 2022. Safe Parking LA (SPLA) will serve as a consultant to the College's Basic Needs Program, which is overseeing the effort, providing technical assistance and training for the first three months.
"LBCC demonstrates incredible leadership in positively impacting their students who are unhoused by understanding that access to stable housing touches all aspects of their life," said Silvia Gutierrez, Safe Parking LA executive director. "Everyone deserves a safe place to sleep and safe parking programs build pathways to housing and stability. SPLA is excited to be part of this endeavor and share our best practices."
The pilot program is the latest in LBCC's efforts to assist unhoused students. The LBCC Foundation has a fundraising group that focuses on finding housing solutions and the LBCC Basic Needs Office was formed in recent years to provide food and other assistance for students.
Long Beach Police need public's help locating sexual assault suspect
Suspect described as a male White or Hispanic approximately 18-25 years old, between 5'10" to 5'11" in height, with a thin build, short hair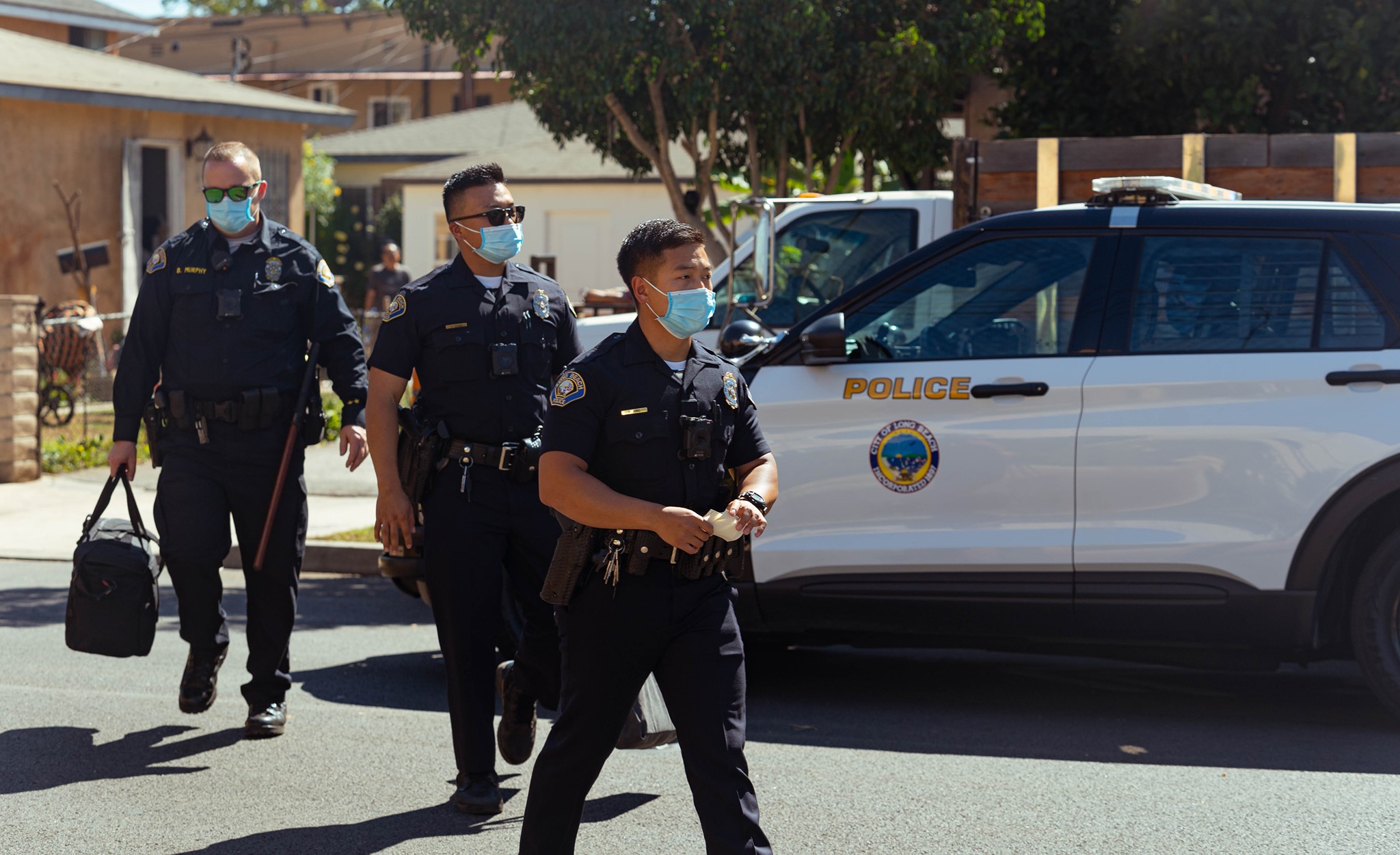 LONG BEACH – (Press Release) The Long Beach Police Department is seeking the public's help locating a male suspect involved in a sexual battery incident involving a minor.
On July 31, 2022, at approximately 1:30 p.m., officers responded to the 1100 block of East 4th Street regarding a sexual battery incident that had just occurred.
Upon arrival, officers learned the suspect initially followed the victim for several blocks. While following the victim, the suspect propositioned him and then grabbed his lower body. An altercation ensued, which resulted in the suspect striking the victim in the upper body before fleeing.
Detectives are releasing a photograph of the suspect from surveillance footage and video from the incident. The Long Beach Police Department requests information about this incident and/or the suspect's identity.
The suspect is described as a male White or Hispanic (light complexion), approximately 18-25 years old, between 5'10" to 5'11" in height, with a thin build, short medium-length hair in a "comb over" style, and a light-colored mustache. The suspect wore a blue Dodgers T-shirt, light-colored pants, and black sandals. The suspect may have attended a party in the area before the assault.
To view a video of the suspect, click on the following link: https://www.youtube.com/watch?v=r-BbUCC7Lfk
Anyone with information regarding the person responsible for these crimes should contact Sex Crimes Detective Monica Moore at (562) 570-5514 or Detective William Neal at (562) 570-5513.
Anonymous tips may be submitted through "LA Crime Stoppers" by calling 1-800-222-TIPS (8477), downloading the "P3 Tips" app to your smartphone (available at the Apple App store and Google Play), or visiting www.lacrimestoppers.org.
2022 ILGA World Conference taking place this week in Long Beach
Upwards of 600 LGBTQ+ activists in attendance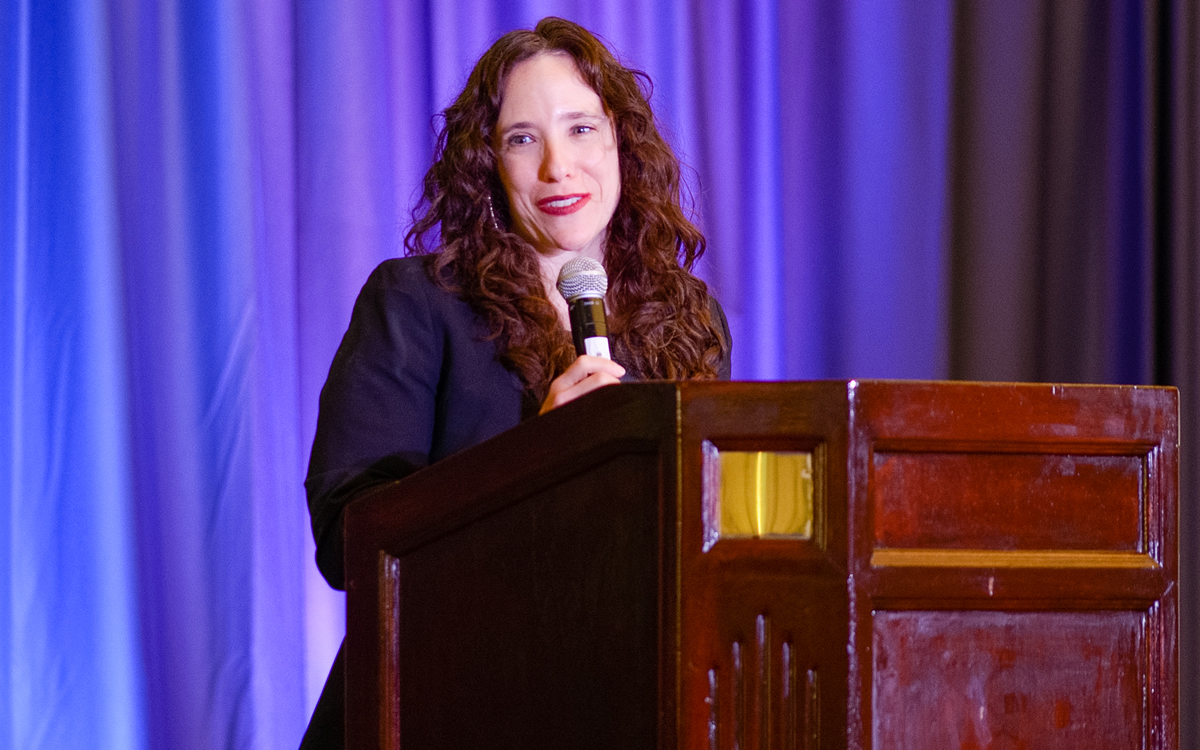 LONG BEACH — Upwards of 600 LGBTQ+ activists from around the world are attending the 2022 ILGA World Conference that is taking place this week in Long Beach.
Jessica Stern, the special U.S. envoy for the promotion of LGBTQ+ rights abroad, and Victor Madrigal-Borloz, the independent U.N. expert on LGBTQ+ issues, are among those who spoke at the conference that began on Monday at the Westin Long Beach. Activists from Ukraine, Lebanon and dozens of other countries are also in attendance.
"When you are fighting to decriminalize homosexual status or conduct, secure legal recognition of gender identity, end unnecessary surgeries on intersex persons, or exercise freedoms of peaceful assembly or association, the struggle can be overwhelming," said Stern on Monday in her remarks. "This is why I marvel at all that you have achieved and all the impact that lies ahead."
"In case you haven't heard this often enough, let me say: I believe in you, and I believe in us," added Stern. "I will do everything in my power to raise the priorities of LGBTQI+ human rights defenders and LGBTQI+ civil society across the Department of State and around the world."
Long Beach Mayor Robert Garcia on Monday noted there "is a coordinated act from extreme forces in our country — and across the world — trying to erase the beauty of our community."
"Right now, gay rights in this country are being pushed backwards. Trans and non-binary people are being attacked every single day, and there's an incredible amount of work ahead, especially to protect young people from these destructive laws," added Garcia. "The work happening here at this conference is a worldwide effort to represent the LGBTQ+ community and advocate for civil rights. We have to stand up — especially at this moment — for our trans and non-binary community, and I'm grateful for this opportunity to recommit ourselves to this task."
The It Gets Better Project is the conference's host.
The conference was to have taken place in last November, but the pandemic postponed it. Some of the conference sessions are taking place virtually.
The next ILGA World Conference will take place in Cape Town, South Africa, in 2024.
The Dream Academy is training refugees to be leaders
"We've realized through training leaders is that there's so much talent in this community that larger culture absolutely needs"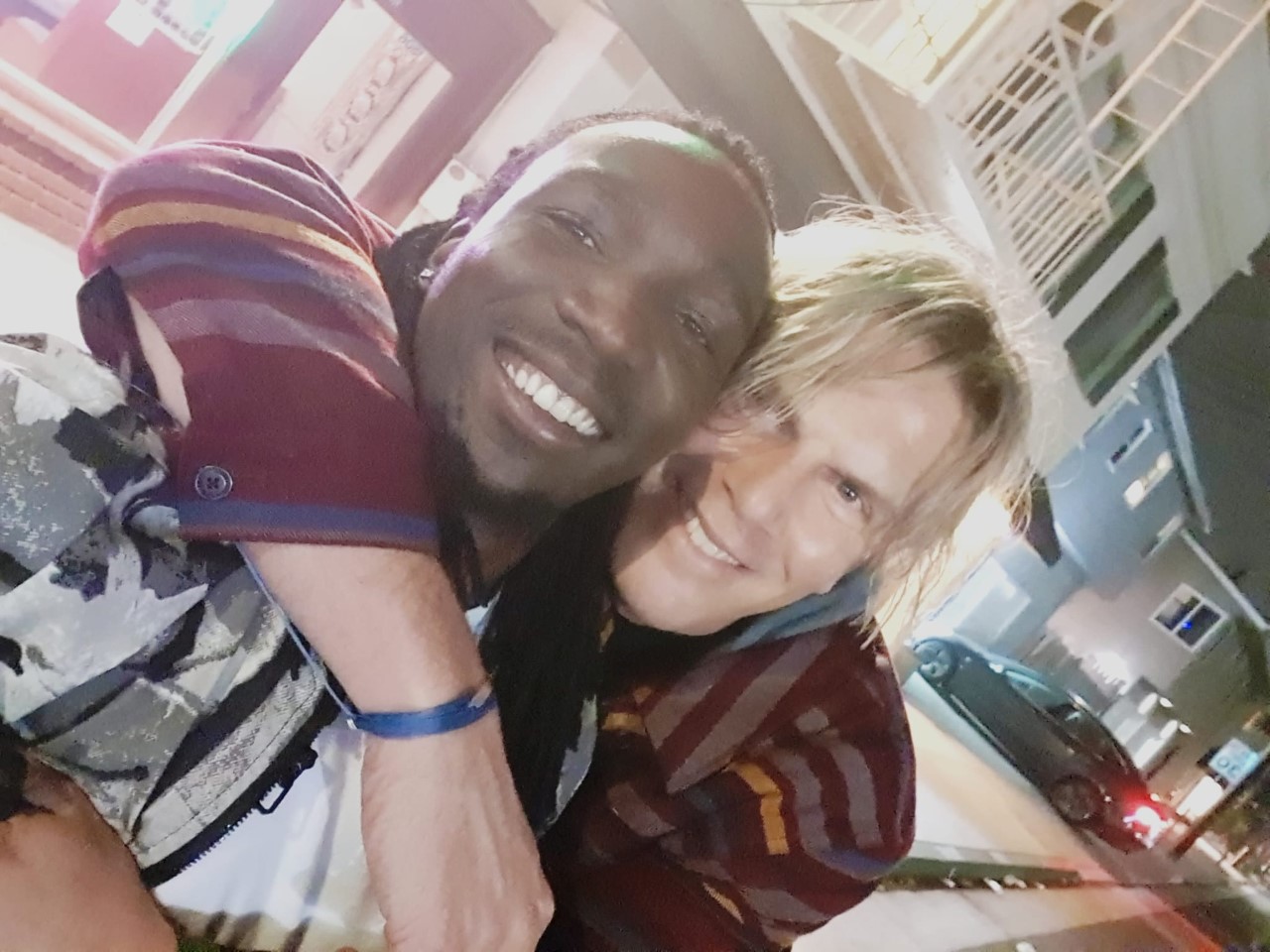 LONG BEACH – Solomon Alpha Ahumuza, a gay man from Uganda, is only just beginning his journey in the United States. But his journey to get to his new home in Long Beach, California, was long, difficult and transformative.
Ahumuza left Uganda back in 2015. He told the Blade in an interview just before Thanksgiving that he decided to leave because of the homophobia in his country.
Uganda has long been a dangerous place for LGBTQ+ individuals to live. Not only are homosexuality and same-sex marriage illegal, but an Afrobarometer survey found only 5% of Ugandans have "tolerance for homosexuals."
His road wouldn't get any easier as he fled to neighboring Kenya, another country where homosexuality and same-sex marriage are illegal, and there is a frighteningly low percentage, 14%, of acceptance.
While in Kenya, he stayed in the Kakuma refugee camp, which has a history of violence and discrimination towards LGBTQ+ people, for two months. It was in Kakuma where Ahumuza would be attacked and beaten, he said.
After the attack, he was transferred to Kenya's capital of Nairobi. Ahumuza was kidnapped while living here. He said he still has scars from the injuries he suffered. "They kidnapped me for one night," he said. "Then they dumped me somewhere I didn't know."
"Then we were tortured by the police," he added.
Now, 6 years later, Ahumuza lives in Long Beach after the U.S finally granted him asylum.
Before moving to America, he was introduced to The Dream Academy, an educational program for LGBTQ+ refugees and asylum seekers. Ahumuza, who was and still is a very active member of The Dream Academy, considered himself lucky. "I was happy to meet all of them," he said.
The Dream Academy is a program of Safe Place International, a group that provides multiple services dedicated to supporting the dignity and self-actualization of the most marginalized members of the refugee community, according to its website.
Justin Hilton, the founder of Safe Place, told the Blade over Zoom that refugees, like Ahumuza, are at worst "dehumanized – you know, put in cages and in, put in camps in ways that are a sad commentary on humanity at this point. And at best they've been commoditized is a problem that we need to collectively deal with."
He added: "I think the thing that we've realized through training leaders is that there's so much talent, and there is a voice and a perspective in this community that the larger culture absolutely needs. So we're committed to representation. We think representation in leadership and decision making positions for marginalized people is absolutely essential for the health of the larger culture and world."
The Dream Academy has enhanced Safe Place's mission, giving LGBTQ+ refugees a chance to learn invaluable leadership and safety skills. "What we found is that, not only was it kind of healing trauma and stabilizing people, but it was preparing them for leadership in a way that we hadn't expected before," Hilton said.
The program is also rapidly growing. According to Hilton, The Dream Academy is graduating 140 people this year. Next year, the goal is 700 – substantial, considering the pilot program started in only April of this year.
Though it has only been around for a short time, The Dream Academy has already seen a large group of people arrive in the U.S. – "from West Virginia, to Atlanta, to Denver, to Austin, to Houston, to Long Beach, to the Bay Area," according to Hilton.
Among them was Ahumuza, who Hilton called "an amazing, beautiful, brilliant man who I adore."
"There's a whole community of LGBT Ugandan refugees there, and he just feels like he's home," Hilton said.
Still, Ahumuza is adjusting to the U.S. "It's not yet good," he said of living in Long Beach. "But I think it's because it's a new country, new people, new environment."
But he remains optimistic. "I have received very, very warm support from Safe Place and the Dream Academy," adding, "I think I will be alright."