Pilot program for homeless student overnight parking launched
Students participating in the Safe Parking Pilot Program would also be case-managed by LBCC staff in order to find long-term stable housing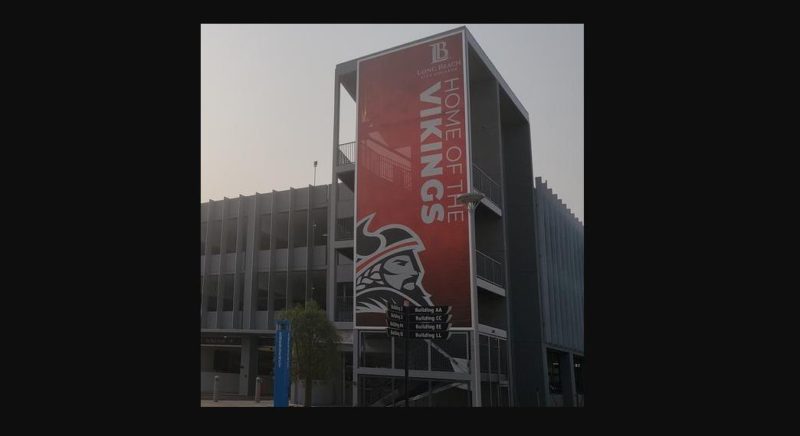 LONG BEACH – A first of its kind program in the greater Los Angeles region, designed to assist homeless community college students by allowing them to stay in their personal vehicles overnight in a parking structure owned by Long Beach City College (LBCC), launched this week.
"Our goal for this program is that it will serve as a pathway to housing stability for our students," said LBCCD Board of Trustees President Uduak-Joe Ntuk. "These students would otherwise have to be worrying nightly about their vehicles being broken into, trying not to be seen or bothered, and not having the police called on them, all while keeping up with their coursework. It could be an exhausting situation that makes it more difficult to get ahead."
All currently enrolled students who are experiencing homelessness are eligible to stay in the secured Pacific Coast Campus Parking Structure, seven nights a week, between 10 p.m. and 7 a.m. The students will have access to restrooms and Wi-Fi throughout the night. They will also have access to showers at the Pacific Coast Campus between 6 a.m. and 8 a.m. daily.
For this pilot program, LBCC students must be independent with no spouses, partners, or children sleeping in the vehicle with them. Service and Emotional Support Animals are allowed to stay with the students if proper documentation is provided.
"The unfortunate truth is that LBCC has close to 70 students sleeping in their cars each night —quite possibly more," said Long Beach Community College District (LBCCD) Interim Superintendent-President Dr. Mike Muñoz. "If we can help to keep our students safe so they can better focus on their student responsibilities, this program is absolutely worth pursuing. Our goal at LBCC is always to remove barriers that get in the way of our student's success."
Students participating in the Safe Parking Pilot Program would also be case-managed by LBCC staff in order to find more long-term and stable housing.
LBCC has contracted with a security firm to keep watch throughout the duration of the pilot program from Oct. 25, 2021 to June 30, 2022. Safe Parking LA (SPLA) will serve as a consultant to the College's Basic Needs Program, which is overseeing the effort, providing technical assistance and training for the first three months.
"LBCC demonstrates incredible leadership in positively impacting their students who are unhoused by understanding that access to stable housing touches all aspects of their life," said Silvia Gutierrez, Safe Parking LA executive director. "Everyone deserves a safe place to sleep and safe parking programs build pathways to housing and stability. SPLA is excited to be part of this endeavor and share our best practices."
The pilot program is the latest in LBCC's efforts to assist unhoused students. The LBCC Foundation has a fundraising group that focuses on finding housing solutions and the LBCC Basic Needs Office was formed in recent years to provide food and other assistance for students.
Long Beach Pride celebrated its 40th anniversary 
The festival kicked off on Saturday with drag artist Symone, of "RuPaul's Drag Race," performing live & other artists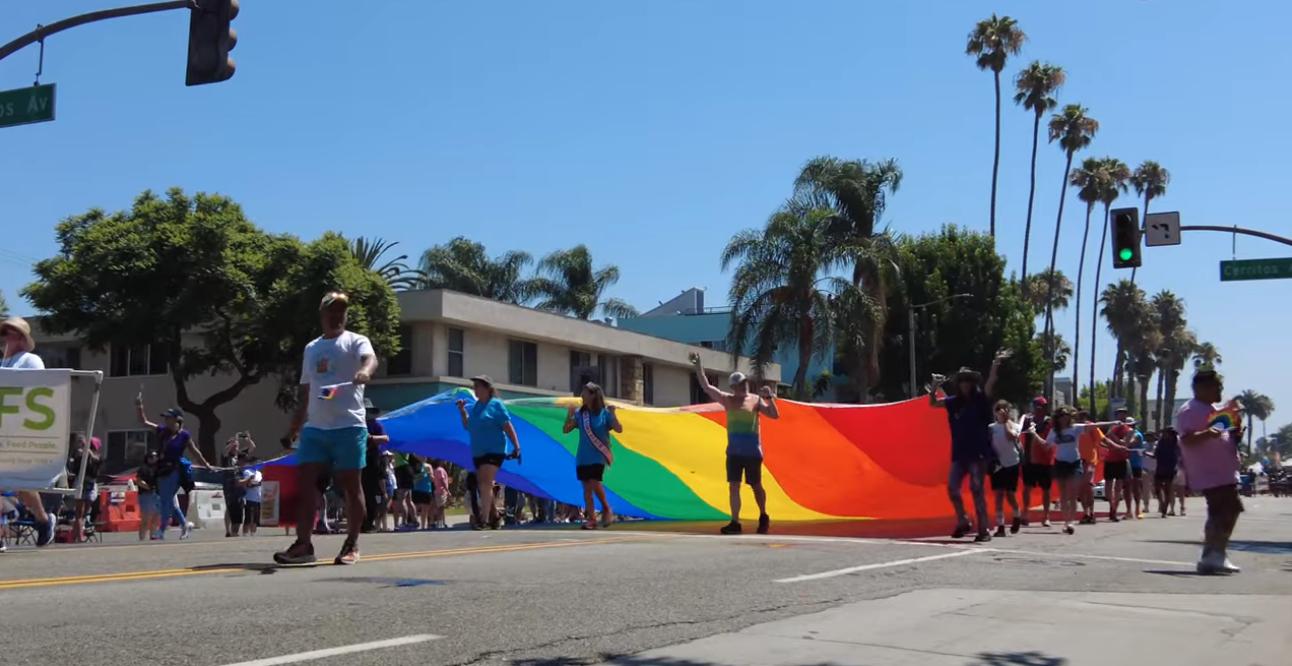 LONG BEACH, Calif. – Long Beach Pride celebrated its 40th anniversary with nearly 20,000 people at its festival and parade this past weekend in downtown Long Beach.
"We are thrilled to mark Long Beach Pride's 40th year with an amazing festival and parade that celebrates our dynamic and growing LGBTQ+ community," said Elsa Martinez, Long Beach Pride co-president. "We are grateful to our talented music artists and many other performers who brought so much excitement and enjoyment to our fabulous crowd of supporters and fans, many of whom have been with us for many years!"
The festival kicked off on Saturday with drag artist Symone, of "RuPaul's Drag Race," performing live, along with Mexican best-selling music artist La Diva Lucia Mendez and acclaimed singer Gio Mendez. On Sunday, Grammy Winning R&B artist Mya headlined the stage along with Mexican superstar Laura Leon, along with pop artist Edith Marquez and others.
The event also featured a dedicated stage for drag artists for the first time. The Drag Dome featured Jasmin Masters, Delta Work, Jewels Long Beach, Honey Davenport and many others who shared their musical and dancing talents to an appreciative crowd.
At the Dance Stage, EDM, Reggaeton, house music and more was spun by a slew of popular deejays that included DJ Ivan, DJ Joe Pacheco, DJ Jerac, DJ Kidd Madonny, DJ Kimberly S and many others as fans rocked to the beat.
Festival goers also enjoyed a variety of international foods from renowned chefs as well as from local food vendors and many of the area's acclaimed food trucks that specialize in unique cuisine and local favorites. The event also featured a variety of vendors selling shirts, tops, hoodies and various apparel, as well as health and wellness products, headgear, footwear and more.
The weekend was capped by the popular Long Beach Pride Parade led by Parade Grand Marshals and R&B artists The Mary Jane Girls, as well as Media Grand Marshals Annabelle Sedano, NBC4 anchor; and Enrique Chiabra, Telemundo 52 anchor. Serving as Political Grand Marshal was Long Beach Mayor Rex Richardson, who was joined by other community members who also served as grand marshals.
The parade, which was be held on East Ocean Boulevard, between Linden Avenue and Alamitos Avenue, featured Long Beach Pride co-founder Bob Crow, the last living co-founder, along with a variety of dancers, bands, community dignitaries and others who have contributed to the event's success over the years.
Telemundo 52 and NBC4 served as Long Beach Pride's official media partners. CHANNEL Q (97.1 HD2 and on the Audacy App), iHeartMedia Los Angeles and Mayra Berenice En Vivo of 107.1 FM served as radio partners.
Related: