Gay celebs to help Project Angel Food deliver 2,000 Thanksgiving dinners
The Hollywood-based charity provided 1 million meals in 2020 to people with COVID, cancer, HIV/AIDS & more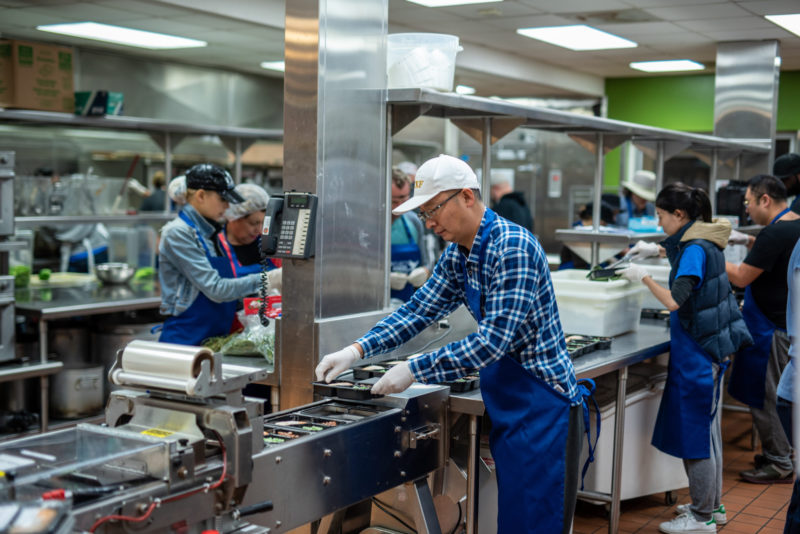 LOS ANGELES – Melissa Rivers and some of L.A.'s best known out gay celebrities will be pitching-in this Thanksgiving to help Project Angel Food provide a holiday meal to thousands of critically-ill clients and their caregivers.
The holiday helpers include KTLA-TV's Gayle Anderson, actors Megan Hilty, Juan Pablo Di Pace, Peter Porte as well as 2018 Los Angeles Blade Best of Gay L.A. Winner Chef Stuart O'Keeffe, among others.
In 2020, with the coronavirus raging, Project Angel Food delivered a record 3,000 traditional turkey dinners, and a total of one million meals last year.
Over the past 32 years, Project Angel Food has delivered more than 13 million meals to people with serious medical issues since its start in 1989. It was founded by Marianne Williamson, along with David Kessler, Ed Rada, Howard Rosenman and Freddie Weber; At first, it was an outreach program of the Los Angeles Center for Living,
"That was the height of the AIDS crisis, so everyone in Hollywood converged upon Project Angel Food to make it successful and to take care of our people who were dying," CEO Richard Ayoub told the Los Angeles Blade. "Bette Midler, Judith Light, Sheryl Lee Ralph. Elizabeth Taylor. Shirley MacLaine, Whoopi Goldberg, the list goes on and on and on." In recent years that list went on to include Halle Berry, Adam Lambert, Jesse Tyler Ferguson and even Prince Harry and Meghan Markle.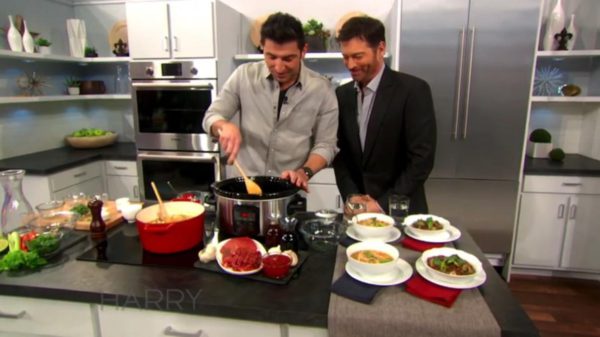 What's important to Project Angel Food's clients, however, isn't so much who's delivering as much as what they're bringing and why, Ayoub said.
"Today we have about 2,400 clients," he said, noting at least 500 of them are living with HIV as their main diagnosis. "These long-term survivors of AIDS and HIV, they're the ones we want to continue to honor and celebrate and take care of, so they're going to need us as long as it takes, and we're going to be there for them."
But then there is what Ayoub called "the second pandemic:" COVID-19. "The people with diabetes, heart disease, lung disease, people who are immune-suppressed, they are the most susceptible to get COVID. And if they get it, they're the most likely to die," he said. "So we want to make sure that they don't get out of their houses if they don't have to, and that they get all the right food that they need to keep them healthy."
And the same inflation problems plaguing all of us have hit the Vine Street nonprofit, too, Ayoub said.
"Our goal is to continue to feed the people we have, and by doing that, it is costing us more money today than it did last year," said Ayoub. "We just bought a brand new van, the very same kind of van we bought last year. But it costs $10,000 more because of supply chain problems. Food is 30% more. Fuel: We're paying $5 a gallon when you and I drive around town. Now, can you imagine doing that times 12? We have 12 vans that cover all 4,500 square miles of our county."
Ayoub noted that as many Americans get together this week for the traditional feast, politics may divide us, but there's one essential thing that brings everyone together: Food.
"It's one of the basic needs of any human being, and that is a nonpolitical issue," Ayoub told the Blade. "I think that's why we have Democrats and Republicans and independents supporting us and have always supported us, because you can't argue with someone who is sick and homebound and has the need for a meal that will nourish them and in some cases, help them heal."
Project Angel Food may have attracted some famous names to help out, said Ayoub, but right now the charity has some very immediate needs that everyday people can help them meet.
"Three things people can do. One, they can volunteer. We have a shortage of volunteers in our kitchen for the first time in our history," he said. "We need your help. Of course, we always accept donations, and angelfood.org/donate is a good place to go. And then third, spread our message. Get our message out there to your friends and family, and just make sure everyone's aware that there's no one else in L.A. County that does what we do at Project Angel Food." 

Click here to find out more about Project Angel Food, its mission and the Thanksgiving food drive.
Trans remembrance vigil held at LA LGBT Center
"We refuse to let violence rob us of the possibility to gather, to love each other, and to dream together in solidarity"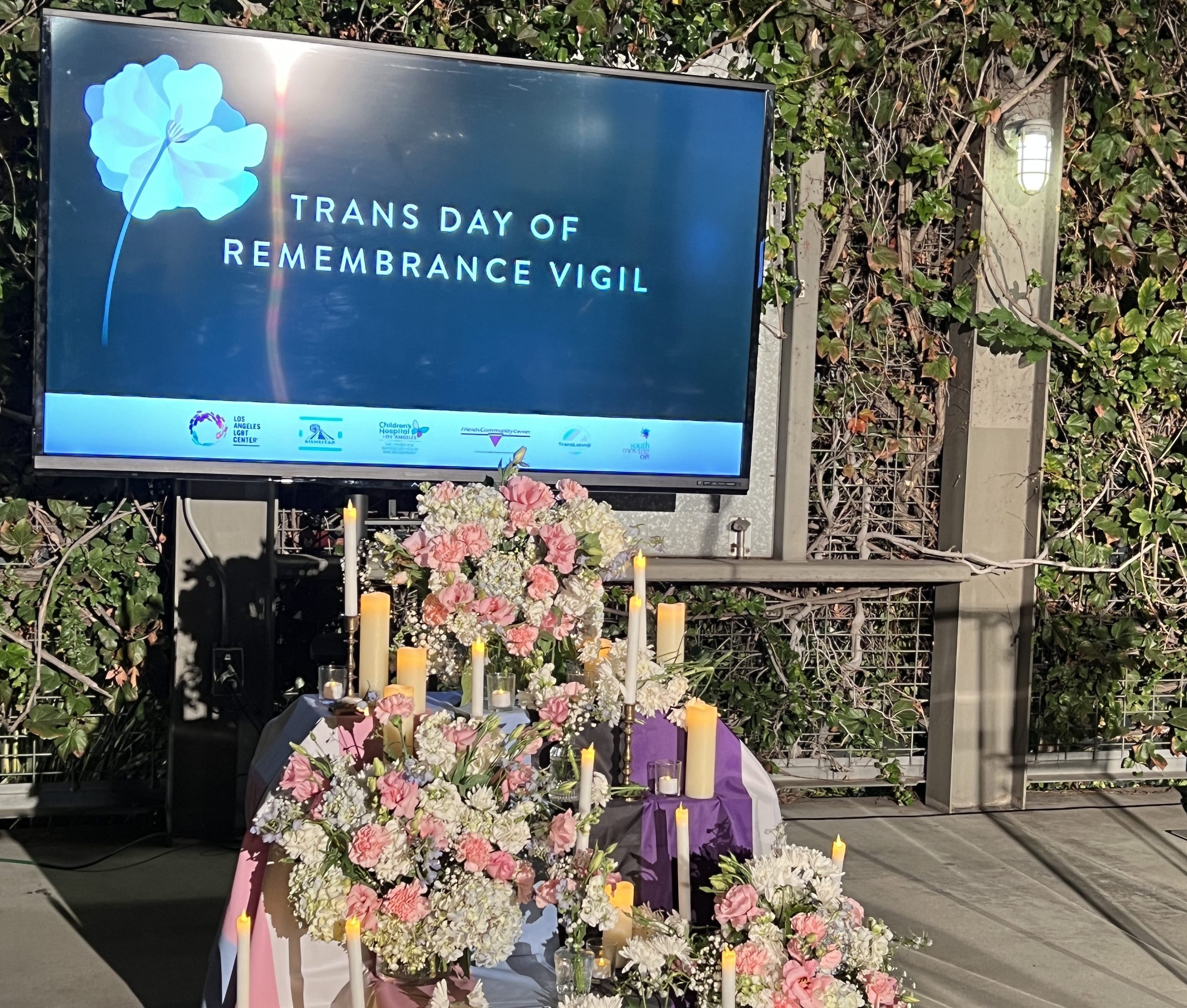 HOLLYWOOD – A Trans Remembrance Vigil was held at the Los Angeles LGBT Center on Monday, November 21st.
Candles and white, pink, and lavender flowers mounted on tiers draped by a trans flag adorned the center stage. A large monitor served as the focal point of the evening above the memorial display.
The Trans Chorus of Los Angeles started the ceremony with an acapella performance. Following the song of hope and redemption, opening remarks were given at the pulpit by the Anti-violence project manager for the LGBT center, Mariana Morroquin, and representatives from the Trans Wellness Center, Bienstar Human Services, Children's Hospital of Los Angeles, Friends Community Center, APAIT, and [email protected]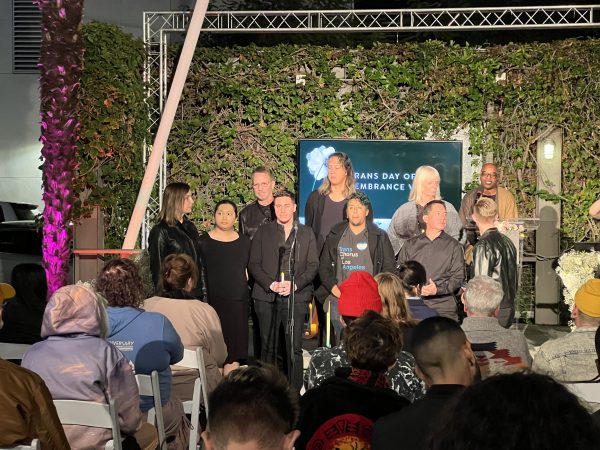 "I think it is very important to acknowledge our partners," said Morroquin, somberly addressing the seated audience of about one hundred and fifty. "We know that hate is real. A lot of us have seen hate pretty close. We are very grateful to have you. We open our arms to receive your love and your support. The way we support each other is by providing jobs, providing spaces for us, and providing opportunities. Because hate is out there. We need this space. We need to welcome everyone. I want you to keep that in your heart. And tomorrow, when we get back to work, let us open our hearts and our minds. Don't make decisions for us. Invite us to those tables. We know what we need. We've been doing this forever. We are going to keep fighting because this is what we do." 
She then added, "We refuse to let violence rob us of the possibility to gather, to love each other, and to dream together in solidarity. We gather because we must remember what is worth fighting for. For now, we commemorate. We tell the stories of the ones we lost. For tonight, that will be enough." 
One by one, members of the audience approached the pulpit to read the names and stories of a multitude of trans people whose deaths were the tragic result of hate crimes. The photos, names, and ages of the victims were displayed on the center-stage monitor.
"My name is Nikai David," said one speaker, the photo of a pale, curly-haired young lady displayed behind them. "I am a model and social media influencer who aspired one day to own my own clothing boutique. I had just celebrated my birthday a week before I was shot in Oakland California, on December 4th, 202. I was thirty-three years old."
Stories of these deaths included shootings by assailants, police, and family members, brutal beatings, and stabbings. The bodies of these victims were found in their homes, in garbage cans, and on streets where they were left, still dying, among other locations.
The final name read was Daniel David Aston, who died in the recent Club Q mass shooting.  This year, TDOR came on the heels of the senseless massacre in Colorado Springs that left five members of the LGBTQ+ community dead and 25 injured. 
Reverend Valerie Spencer gave an impassioned closing speech, first inviting the audience to take several deep breaths in unison.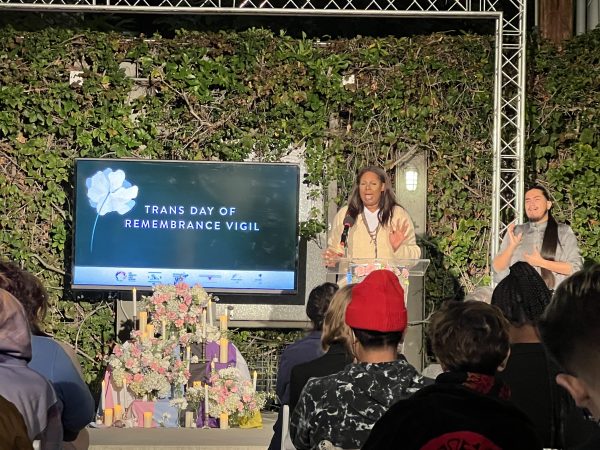 "We will mourn our family, our siblings," said Reverend Spencer, "but we are not having our primary focus on the violent conclusion of their life. We are choosing to see them and know them and celebrate them in the full context of their living. For they were fierce and powerful people."