Gay celebs to help Project Angel Food deliver 2,000 Thanksgiving dinners
The Hollywood-based charity provided 1 million meals in 2020 to people with COVID, cancer, HIV/AIDS & more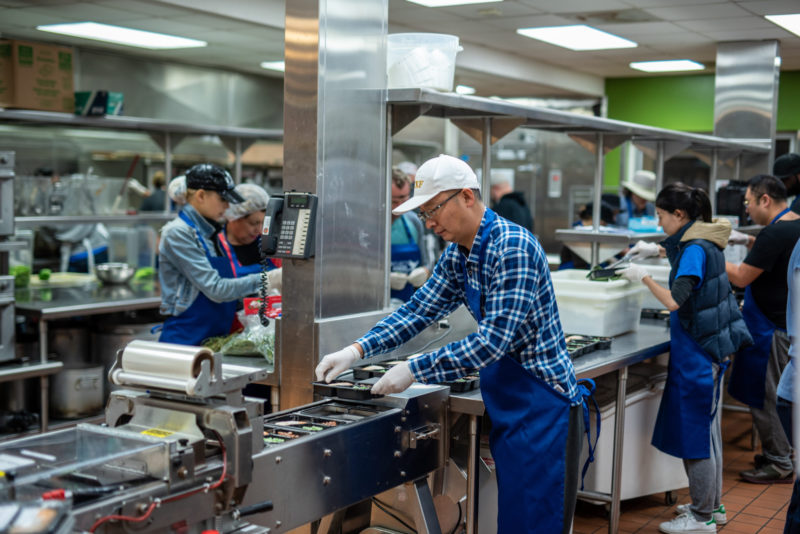 LOS ANGELES – Melissa Rivers and some of L.A.'s best known out gay celebrities will be pitching-in this Thanksgiving to help Project Angel Food provide a holiday meal to thousands of critically-ill clients and their caregivers.
The holiday helpers include KTLA-TV's Gayle Anderson, actors Megan Hilty, Juan Pablo Di Pace, Peter Porte as well as 2018 Los Angeles Blade Best of Gay L.A. Winner Chef Stuart O'Keeffe, among others.
In 2020, with the coronavirus raging, Project Angel Food delivered a record 3,000 traditional turkey dinners, and a total of one million meals last year.
Over the past 32 years, Project Angel Food has delivered more than 13 million meals to people with serious medical issues since its start in 1989. It was founded by Marianne Williamson, along with David Kessler, Ed Rada, Howard Rosenman and Freddie Weber; At first, it was an outreach program of the Los Angeles Center for Living,
"That was the height of the AIDS crisis, so everyone in Hollywood converged upon Project Angel Food to make it successful and to take care of our people who were dying," CEO Richard Ayoub told the Los Angeles Blade. "Bette Midler, Judith Light, Sheryl Lee Ralph. Elizabeth Taylor. Shirley MacLaine, Whoopi Goldberg, the list goes on and on and on." In recent years that list went on to include Halle Berry, Adam Lambert, Jesse Tyler Ferguson and even Prince Harry and Meghan Markle.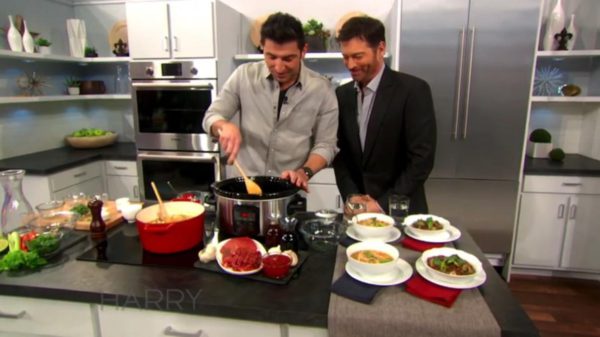 What's important to Project Angel Food's clients, however, isn't so much who's delivering as much as what they're bringing and why, Ayoub said.
"Today we have about 2,400 clients," he said, noting at least 500 of them are living with HIV as their main diagnosis. "These long-term survivors of AIDS and HIV, they're the ones we want to continue to honor and celebrate and take care of, so they're going to need us as long as it takes, and we're going to be there for them."
But then there is what Ayoub called "the second pandemic:" COVID-19. "The people with diabetes, heart disease, lung disease, people who are immune-suppressed, they are the most susceptible to get COVID. And if they get it, they're the most likely to die," he said. "So we want to make sure that they don't get out of their houses if they don't have to, and that they get all the right food that they need to keep them healthy."
And the same inflation problems plaguing all of us have hit the Vine Street nonprofit, too, Ayoub said.
"Our goal is to continue to feed the people we have, and by doing that, it is costing us more money today than it did last year," said Ayoub. "We just bought a brand new van, the very same kind of van we bought last year. But it costs $10,000 more because of supply chain problems. Food is 30% more. Fuel: We're paying $5 a gallon when you and I drive around town. Now, can you imagine doing that times 12? We have 12 vans that cover all 4,500 square miles of our county."
Ayoub noted that as many Americans get together this week for the traditional feast, politics may divide us, but there's one essential thing that brings everyone together: Food.
"It's one of the basic needs of any human being, and that is a nonpolitical issue," Ayoub told the Blade. "I think that's why we have Democrats and Republicans and independents supporting us and have always supported us, because you can't argue with someone who is sick and homebound and has the need for a meal that will nourish them and in some cases, help them heal."
Project Angel Food may have attracted some famous names to help out, said Ayoub, but right now the charity has some very immediate needs that everyday people can help them meet.
"Three things people can do. One, they can volunteer. We have a shortage of volunteers in our kitchen for the first time in our history," he said. "We need your help. Of course, we always accept donations, and angelfood.org/donate is a good place to go. And then third, spread our message. Get our message out there to your friends and family, and just make sure everyone's aware that there's no one else in L.A. County that does what we do at Project Angel Food." 

Click here to find out more about Project Angel Food, its mission and the Thanksgiving food drive.
UCLA Fielding School LGBTQ+ research & health center marks first year
"This is the time for academic institutions to bolster progress made by the LGBTQ+ movement, reduce inequities & close health disparity gap"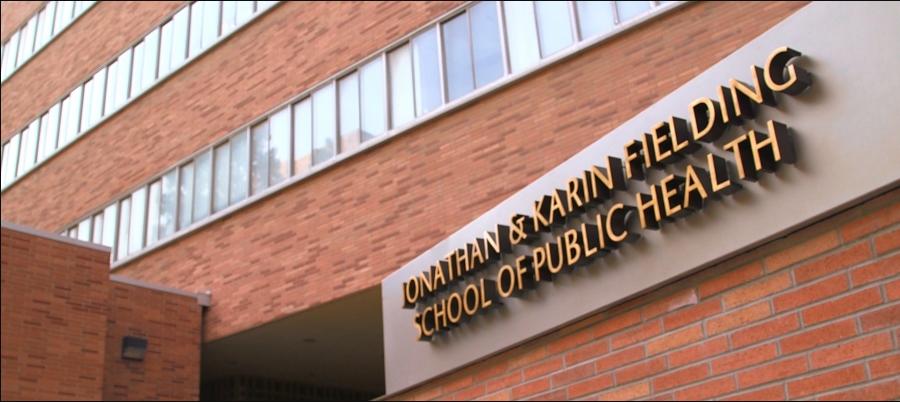 LOS ANGELES – Opening the UCLA Fielding School of Public Health's newest research center, dedicated to the mission of improving the health and social well-being of sexual and gender minorities, would be a challenging task at any time.
For Dr. Matthew Mimiaga, UCLA Fielding School of Public Health professor of epidemiology, founding, organizing, and leading the new UCLA Center for LGBTQ+ Advocacy, Research & Health (C-LARAH), which officially opened its doors in December of 2020, opening the center in the middle of a global pandemic was just part of the job.
"COVID-19 has definitely made every task we've accomplished, in terms of organizing, research, and student and community service, more demanding, but what better time than now?" said Mimiaga, who serves as director of C-LARAH. "This is the time for academic institutions to bolster the progress made by the LGBTQ+ movement; we must bridge health, research, and training measures to reduce inequities and close the health disparity gap … and 'challenging times' certainly help focus on what is important."
By any standard, the team of faculty, staff, and students led by Mimiaga, who also serves as a professor of psychiatry and biobehavioral sciences at the David Geffen School of Medicine at UCLA, has met and exceeded those challenges. In 12 months, even as they worked through the day-to-day needs of organizing the center, the team has:
· Published 38 new scientific journal publications and five book chapters, which can be reviewed here. The findings were published in journals that include The Lancet, The Lancet Global Health, Drug and Alcohol Dependence, AIDS and Behavior, Journal of the International AIDS Society, Journal of AIDS, and AIDS;
· Collaborated with 37 UCLA graduate students, affiliated post-doctoral researchers, and staff, along with 20 faculty affiliates;
· Received nearly $8.6 million in federal research funding from five different U.S. National Institutes of Health entities in FY 2021 (>$50 million for all project years for current grants combined); and
· Built a website for the new center that spotlights C-LARAH's research program.
In 2020-21, C-LARAH's research has focused on improving health disparities and health equity among LGBTQ+ communities, including epidemiological cohort studies; developing and testing interventions to decrease sexual risk in HIV primary and secondary prevention; and biobehavioral interventions to enhance uptake and adherence for both HIV treatment (ART) and prevention (PrEP/PEP).
The team has also researched psychosocial treatments for stimulant use disorder and concurrent HIV risk, and opioid use disorder and adherence to medication-assisted treatment; infectious disease and psychiatric epidemiology; and global health research within several resource constrained countries.
In addition to research in the United States, C-LARAH has ongoing global public health research globally focused on HIV primary and secondary prevention. Currently, these include projects in Brazil, India, Nigeria, and Vietnam; and recently completd projects in Ecuador, Peru, South Africa, Thailand, and Zambia.
"I'm very proud of the team we've assembled, including our UCLA staff, students, and faculty-affilliates and our research partners in the U.S. and globally," Mimiaga said. "And I am very excited about the impact C-LARAH has had and will continue to have in training future generations of scientists interested in conducting LGBTQ+ public health and clinical research, and ensuring that all sexual and gender minorities can live openly and authentically, and be healthy."
For more information, see "Promoting Public Health for the LGBTQ Population" from the most recent edition of UCLA Public Health magazine.
Out LA City Councilman Bonin says he won't seek re-election
Wednesday's announcement came one week after an effort to recall him failed to gather the requisite number of signatures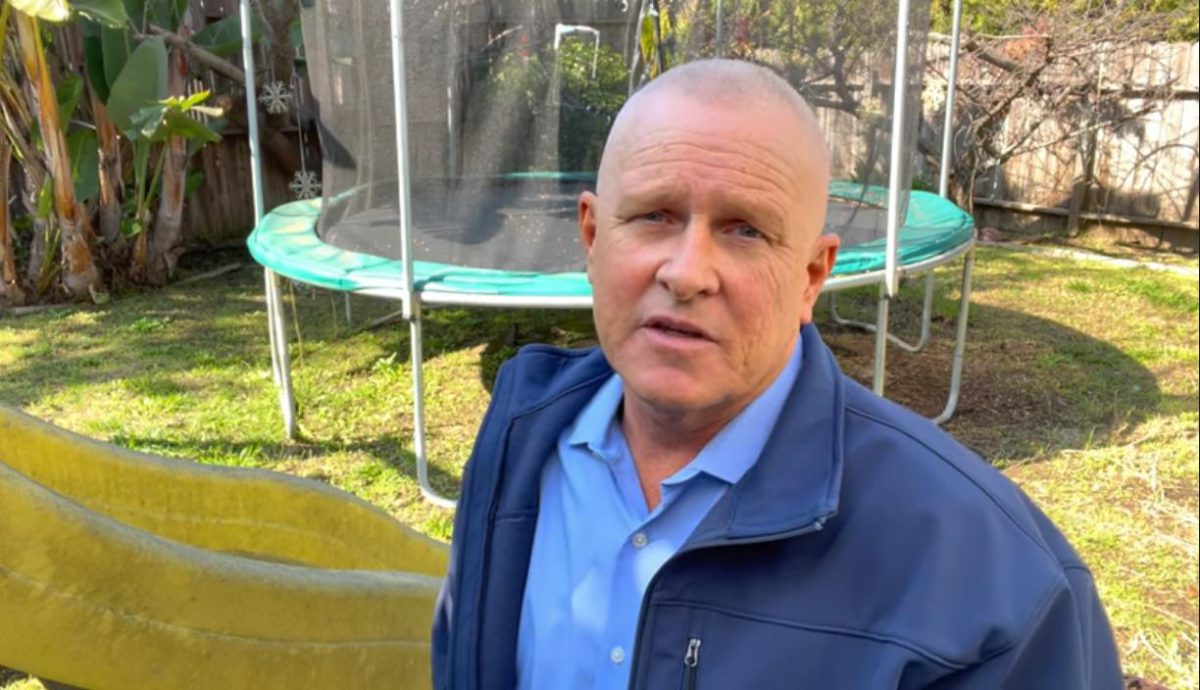 MAR VISTA – In an announcement via YouTube and in a series of tweets Wednesday, Out Los Angeles City Councilman Mike Bonin told supporters that he would not be seeking reelection to his seat representing the 11th city council district.
Wednesday's announcement came one week after an effort to recall him failed to gather the requisite number of signatures.
"Today I announced I've decided not to seek reelection to the LA City Council. This is a difficult, deeply personal decision, and I've wrestled with it for several days, but I'm confident it is the right choice for the right reasons," he wrote on Twitter.
"I've struggled for years with depression. It's a constant companion, and often a heavy one. There are times when this job has made that easier, and times when it has made it more challenging. Instead of seeking another term, it's time for me to focus on health and wellness." he continued.
"It is hard for me to speak publicly about mental health, but I've always been forthcoming about my addiction and recovery, and about my struggles with housing insecurity. I want to be honest here, too. I believe that sharing about our fragility is how we build common strength," he said.
"To those who are disappointed by my decision, I am sorry. It is very difficult to walk away from a third term, and the work we have been doing together, but I need to listen to my heart. This is the best decision for me and my family."
THANK YOU to each of you who has voted for me, endorsed me, donated, volunteered or supported me. I am grateful to you.

Thank you to everyone who has partnered with me, and everyone who has pushed me to do better. I have learned and grown from you.

— Mike Bonin (@mikebonin) January 27, 2022
Anger and public dissatisfaction over L.A.'s homelessness crisis had fueled the petitioner's efforts to oust Bonin who represents Council District 11, the Westside neighborhoods of Brentwood, Mar Vista, Venice, Westchester and Playa del Rey and the area around LAX.
"This recall campaign is an extravagant waste of taxpayer money, a thinly disguised attempt to derail my efforts to provide real solutions to our homelessness crisis, and the latest in a series of recall attempts to silence strong progressive voices," Bonin said in a press release after he was served the recall notice last June.
"Under Mike Bonin's watch, the humanitarian crisis of the homeless population is growing exponentially. Taxpayer money is squandered. Fires. Struggling local businesses. Crime is rampant and rising. Neighborhoods and schools are unsafe. We feel afraid to visit public beaches and community parks," the Recall Bonin campaign's website read.
Bonin said in his statement that the campaign is backed by right-wing forces and constituents who have fought to stop housing, shelter and services in the coastal neighborhoods, "leaving people to die on the streets."
Bonin was first elected in 2013, after serving as a top aide to former Councilman Bill Rosendahl. He had been facing a major re-election fight — one that would have been dominated by the issues of homelessness and public safety.
[email protected] Coalition receives bomb threat, LAPD investigating
Officers, specialists and detectives from the Rampart Division of the Los Angeles Police Department responded and swept the building
LOS ANGELES – A bomb threat was phoned in Wednesday afternoon to the Wilshire Blvd. Koreatown offices of the [email protected] Coalition, Bamby Salcedo, the president and CEO of the non-profit organization told the Blade.
According to Salcedo, an unidentified male caller told the staff person who answered at approximately 3 pm, while delivering the threat said; "you're all going to die." The staff immediately evacuated everyone from their offices and then contacted the LAPD for assistance.
Officers, specialists and detectives from the Rampart Division of the Los Angeles Police Department responded and swept the building. A spokesperson for the LAPD confirmed that the incident is under active investigation but would make no further comment.
On a Facebook post immediately after the incident the non-profit wrote; "To ensure the safety of our clients and staff members, we ask that you please NOT come to our office."
In a follow-up post, Salcedo notified the organization and its clientele that the LAPD had given the all-clear and that their offices would resume normal operations Thursday at 9:00 AM. "Thank you for your messages and concern for our staff and community," Salcedo said.
"No amount of threats can stop us from our commitment to the TGI community," she added.
The [email protected] Coalition (TLC) was founded in 2009 by a group of Transgender and Gender nonconforming and Intersex (TGI) immigrant women in Los Angeles, California, as a grassroots response to address the specific needs of TGI [email protected] immigrants who live in the United States.
Since then, the agency has become a nationally recognized organization with representation in 10 different states across the U.S. and provides direct services to TGI individuals in Los Angeles.
In 2015, The [email protected] Coalition identified the urgent need to provide direct services to empower TGI people in response to structural, institutional, and interpersonal violence, and the Center for Violence Prevention and Transgender Wellness was born.
Since then, the organization has secured funding from the state and local government sources as well as several private foundations and organizations to provide direct services to all TGI individuals in Los Angeles County (LAC).
TLC's primary focus is to change the landscape of access to services for TGI people and provide access to comprehensive resource and services that will improve the quality of life of TGI people.