Jury in the case of Out actor Jussie Smollett reaches guilty verdict
Smollett was convicted on five felony charges that he faked a hate crime and was responsible for orchestrating it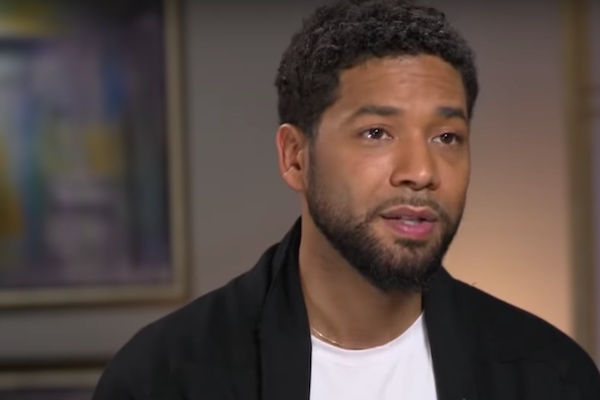 CHICAGO – The jury in the case of actor Jussie Smollett has reached a guilty verdict in his trial on five felony charges that he faked a hate crime and was responsible for orchestrating it in January of 2019.
The jury deliberated for just over nine hours Wednesday and Thursday after the one week trial saw closing testimony and arguments Wednesday afternoon.
Smollett, 39, convicted on five counts of disorderly conduct, a class 4 felony, is facing potential sentencing of up to three years in prison. According to a Chicago criminal defense attorney speaking on background, he contended that based on his experience with the legal system in the Chicago court system, that the actor will likely be placed on probation and ordered to perform community service.
Smollett testifying in his own defence told the court that he was physically attacked around 2:30 a.m. on Jan. 29 by two men who hurled homophobic and racist slurs at him including the phrase 'MAGA country," a reference to former president Trump's presidential campaign slogan.
The former "Empire" star was previously indicted by Cook County prosecutors in February 2019 after law enforcement authorities alleged he had conspired with two black friends to stage the attack because he was dissatisfied with his salary from the Fox series and wanted to generate publicity to boost his career. In March, the charges against him were dropped, with little explanation from prosecutors – though at the time, presiding Judge Michael Toomin suggested that he could be charged again.
The second indictment comes from special prosecutor Dan Webb, who was appointed to the case by Toomin after the initial charges were dropped. In a statement, Webb said that Smollett was charged with six felony counts of disorderly conduct, connected to four separate false reports that he gave to police in which he claimed to be a victim of a hate crime "knowing that he was not the victim of a crime."
After initially investigating the incident as a hate crime, Chicago detectives in their sworn affidavits and testimony noted that their investigation uncovered that Smollett paid brothers Olabinjo ("Ola") and Abimbola ("Abel") Osundairo, who are from Nigeria to stage the attack.
During their testimony last week, the Osundairo brothers told the court that the actor had recruited them to fake the attack near his home in downtown Chicago. They testified that Smollett who is openly gay and Black instructed them to put a noose around his neck, yell racist and homophobic slurs, and rough him up in view of a nearby surveillance camera.
Evidence presented by the prosecutors showed the two brothers in a local retail store purchasing the rope and other items used to stage the attack that Chicago police determined the actor paid for.
On Wednesday, special prosecutor Dan Webb told the jury that Smollett caused Chicago police to spend enormous resources investigating what they believe was a fake crime the Associated Press reported.
"Besides being against the law, it is just plain wrong to outright denigrate something as serious as a real hate crime and then make sure it involved words and symbols that have such historical significance in our country," Webb said.
Webb also cast doubts on Smollett's integrity and credibility in his testimony telling jurors that the surveillance video from before the alleged attack and that later night contradicts key moments of Smollett's account of the events.
Smollett's defense attorney Nenye Uche disputed the Osundairo brothers testimony labeling them "sophisticated liars" who may have been motivated to attack the actor because of homophobia or because they wanted to be hired to work as his security. "These guys want to make money," he told the court.
The special prosecutor during the trial also took aim at the actor's refusal to turn over his cellphone to investigators or give them a DNA sample or access to his medical records to help with the investigation. Smollett testified he doesn't trust Chicago police, and that he was concerned about his privacy.
"If he was a true victim of a crime he would not be withholding evidence," Webb said.
Smollett's defense attorney told the court that it was "nonsense" for police to ask the actor for his DNA when he was still considered the victim of a crime. He also noted Smollett later provided DNA to the FBI for a separate investigation into hate mail he had received at the studio for the 'Empire' shortly before the alleged attack. "He wasn't hiding anything," Uche said.
The Chicago Tribune reported that Smollett remained stoic as the verdict was announced. He was found guilty on five of six counts. The first five counts related to Smollett's conduct on the day of the incident, while the sixth related to his conversation with a police detective.
Cook County Circuit Judge James Linn set a Jan. 27 hearing date for motions in the case prior to the actor's sentencing.
The actor's lawyers said after the today's verdict that they are set to file an appeal but his legal problems also extend to the city of Chicago's civil lawsuit against the "Empire" star demanding he repay the city $130,000 — the cost of the police investigation into the incident he reported as an alleged hate crime.
Illinois high school drama club's show axed over 'safety' concerns
"However, due to feedback from our students and the school community, the district is reconsidering the decision to postpone the musical"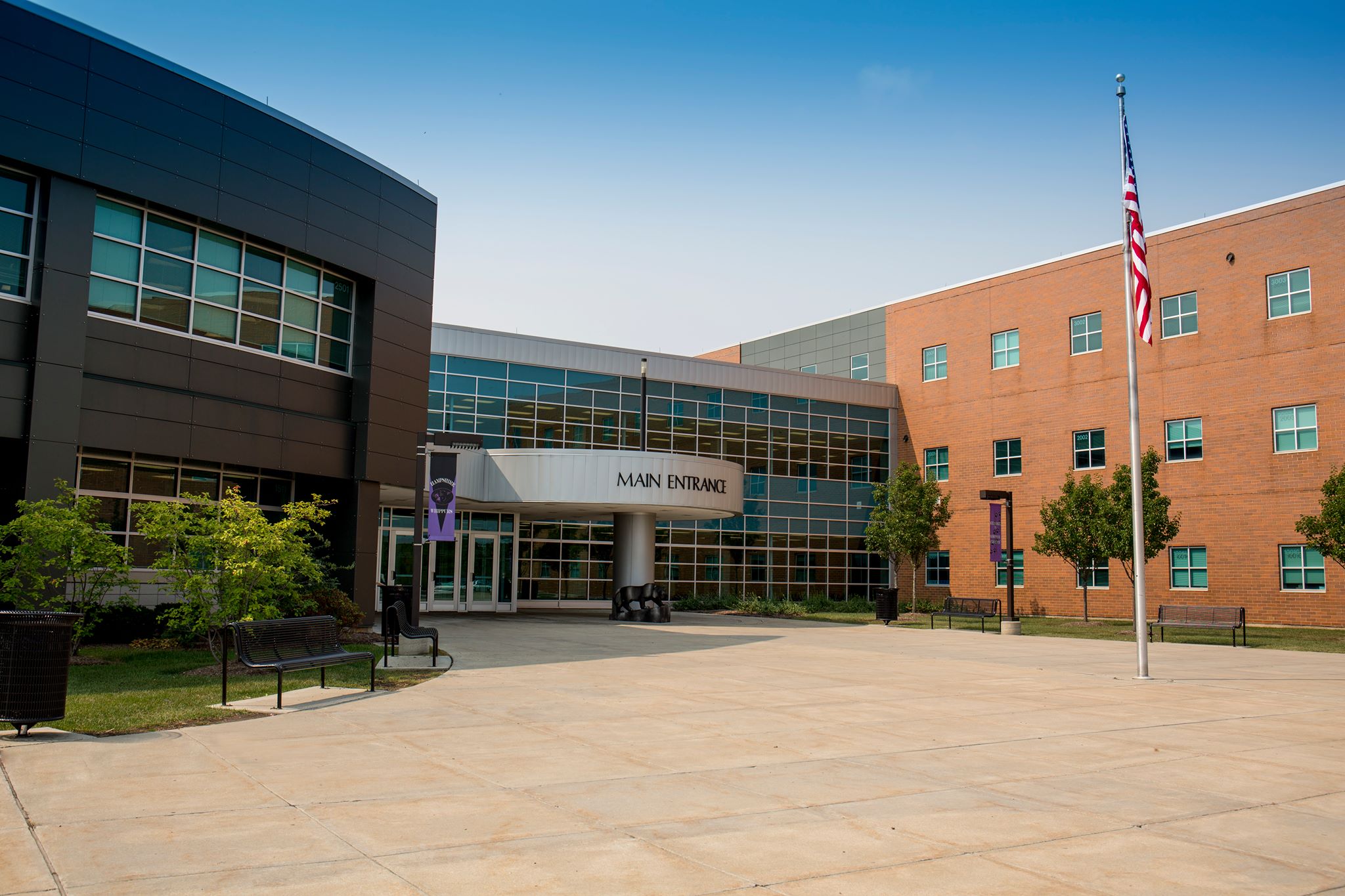 HAMPSHIRE, Ill. – Music and theater students at Hampshire High School were all set and thrilled to put on their version of a production of Tony® and Emmy® award winning Matthew Sklar's critically acclaimed musical "The Prom," next Spring when the Superintendent axed the show over what she deemed were safety issues.
The Hampshire High School Music Department had acquired the rights to stage the production and according to Hampshire High School alumni and Bradley University sophomore Maggie Little, Hampshire High's principal Brett Bending, Ed. D., had cleared the student-run production.
In a August 18, 2016 PLAYBILL synopsis, "the musical follows four Broadway actors lamenting their days of fame, as they travel to the conservative town of Edgewater, Indiana, to help a lesbian student banned from bringing her girlfriend to high school prom."
Little noted about the musical in her Change.org petition to get the Superintendent to reconsider her decision: "The PTA decides to cancel the whole event in lieu of creating an inclusive environment or barring her completely, and in return, it blows up online causing four washed-up Broadway stars needing some credibility to show up at the school and fight for her as a way to improve their own reputations. Chaos ensues and it ultimately becomes a heartwarming story of what love really means – bringing a whole community together."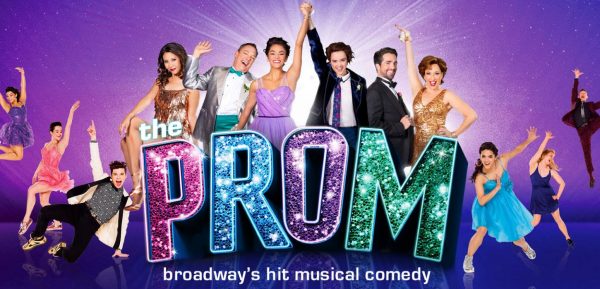 This past Friday, Oct. 20, the District 300 schools Superintendent Susan Harkin and the District's Director of Equity, Diversity, and Inclusion (EDI) Adrian Harries, met with students from the Music and Theatre Departments and other students telling them that the staging of the show would not be permitted, explaining that there were fears of violent protests and that staff and faculty were not prepared to deal with those issues.
According to Little and others, particularly LGBTQ+ students, presented arguments to persuade Superintendent Harkin that there was community backing for the show. The students stated passionately "about how this show allowed them to finally feel represented, sharing stories of how the community has supported them in the past and while there may be a loud minority that does not agree with the content of the show, it is important that the show goes on."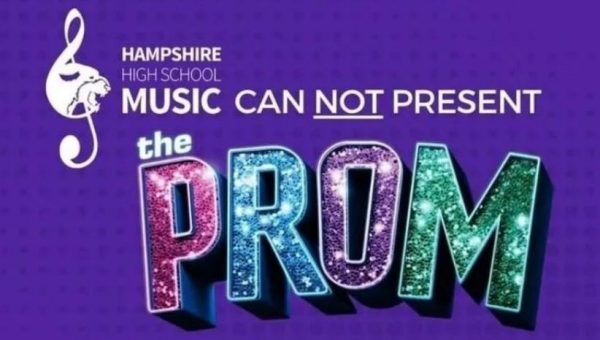 Henry Hanson, a senior and a member of Hampshire High's Boys Varsity Cross Country team noted:
"This is not the first time I have seen the theater department told that they cannot do a show based off of the content of the show and potential backlash from it. I sincerely hope it is the last. I whole heartedly believe that art should not be censored no matter what form it takes. I would understand if the show itself was breaking some sort of district rule or policy. However, it has been stated multiple times by district heads that there is nothing wrong with the content of the show and that the reason we are not doing it is because of their fear of backlash.
"We've had multiple events in the past couple of years of me being at the school that could have warranted the same kind of backlash that this show would allegedly cause, for example, the Day of Silence put on by the GSA club, and a lesbian couple that was elected as homecoming royalty.
"From these events I've seen overwhelming support and kindness. That which could be considered backlash was a little more than a few people posting their disgruntled thoughts online. The district heads that have given pushback have done little to produce any evidence of their claims about a "vicious" group of people who would be a threat to us. I'd like to thank everyone who has shown their support including but not limited to the very active parent group supporting their children, the staff at Hampshire who have expressed support for this musical, and all of you that have signed this petition.
An extra big thank you to Maggie Little who came up with the idea of doing this petition. I could never have expected the series of events to take place, but it has been heartwarming to watch the community come together and support of the theater department and our choice of show."
A member of the Hampshire High School's LGBTQ+ community, sophomore Sienna Hughes, wrote:
"I'm a sophomore at HHS. When I found out The Prom was supposedly going to be our musical, I was overjoyed. Now I'm so angry and confused and upset that it's being held back for a reason that makes zero sense. As a member of the LGBTQ community I feel like this show would benefit students, not harm them. This quote-on-quote "group of people" that could "cause harm" do NOT have the guts to do anything to stop the show. I know Hampshire. I know this school. I have no fear because I know nothing will happen."
On Monday evening, the office of Superintendent Harkin issued a statement indicating that her office was reconsidering the decision:
I would like to provide an update regarding a recent decision to postpone the performance of the musical "The Prom" at Hampshire High School, initially scheduled for April 2024. "The Prom" is a musical that showcases LGBTQ+ relationships, and Hampshire High School intends to perform the musical this spring.
On Friday, October 20, the district announced a decision to postpone performances of "The Prom" due to safety concerns for our students. However, due to feedback from our students and the school community in support of "The Prom," the district is reconsidering the decision to postpone the musical, contingent upon developing and implementing a comprehensive safety plan to ensure the safety of all students and staff.
The initial decision to postpone the musical was unrelated to Hampshire High School students or their desire to demonstrate their school's progress toward supporting the LGBTQ+ community. Instead, the postponement reflected a concern held by our administrative team that the larger District 300 community may not be prepared to fully support this performance without risking potential harassment, bullying, and violence targeting our LGBTQ+ students, performers, staff, or community members.
Unfortunately, there has been a rise in harassment, bullying, threats, and violence directed toward the LGBTQ+ community, locally and nationally. In District 300, we have experienced community members seeking to "out" students involved in our Gay Straight Alliance (GSA). We have received numerous hate-filled emails regarding the district's Day of Silence. Last month, the district received threats and inappropriate comments from community members related to our LGBTQ+ Learning Space meeting held at a District 300 school. Additionally, we have seen harassment targeting the LGBTQ+ populations in our communities.
Due to the seriousness of these circumstances and our concern for our students, especially those in the LGBTQ+ community, the district believes a comprehensive safety plan must be in place before the musical can proceed. Hampshire High School and District 300 have started developing such a safety plan.
District 300 believes in offering inclusive performances representing and supporting all District 300 students. We want to ensure that any performance can be carried out safely. From our perspective, a comprehensive safety plan is essential to ensuring future performances of "The Prom" can occur within a culture that supports all of our students while providing safety for all students and staff.