Smollett case; Subway sandwich damaging piece of evidence
He gets attacked & during all this scuffle, they poured bleach on him- he got up, went to his apartment & still had the Subway sandwich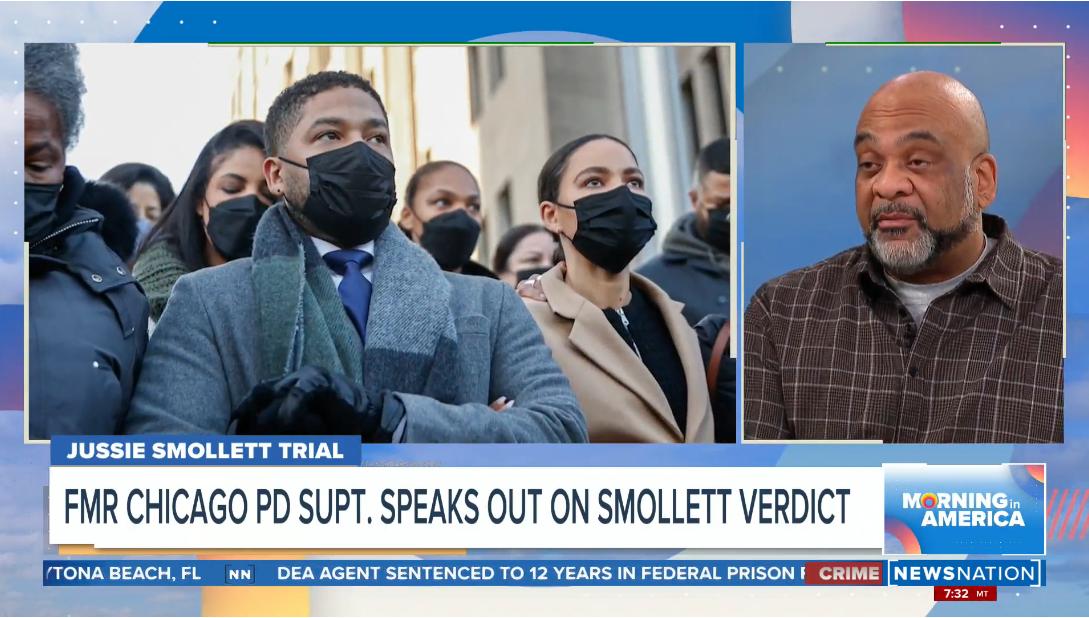 CHICAGO – Appearing on "Morning in America," Friday, the former Chicago Police Superintendent Eddie Johnson said that multiple factors in the case of actor Jussie Smollett bothered him. The Black and Out Smollett was convicted on five felony charges that he faked a hate crime and was responsible for orchestrating it by a Cook County jury this past week in the 2019 incident.
Johnson told the anchor; "When I initially saw the video of him in his apartment with the noose around his neck, I was concerned, because I don't think there are many black people in America that would have a noose around their neck, and wouldn't immediately take it off," said Johnson. "And then the way he was so nonchalant, handling, it gave me pause for concern, you know, but I would not let the police department make him an offender until the evidence just got to be so overwhelming."
Chicago's former top cop also said that the way the actor handled himself in the days after the alleged attack was troublesome and then he noted, "He went to a Subway sandwich shop at like two in the morning to get a sandwich. OK, that's fine. He comes back gets attacked in a hate crime, supposed hate crime. And during all this scuffle, they poured bleach on him and all of this," said Johnson. "When he got up and went into his apartment building, he still had this Subway sandwich. Well, that doesn't happen. When people get attacked like that whatever belongings they have out there, they usually leave it until the police can go back with them because they're afraid, This guy had the sandwich in his hand and never been touched."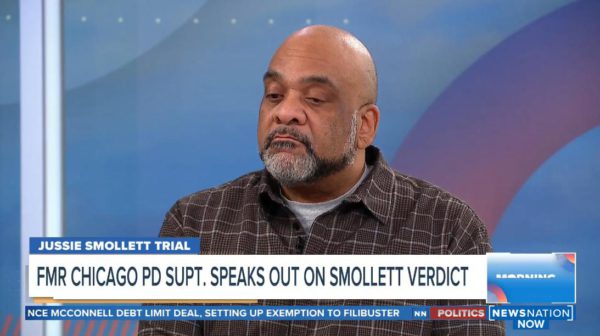 Johnson stressed that during the initial phase of the investigation into the alleged attack he treated the actor as a victim and not as a suspect even though there were glaring inconsistencies in the actor's account and the behaviour he displayed in the aftermath.
Smollett's legal team also appeared Friday. Nenye Uche, a lawyer for Smollett, continuously backed his client's innocence.
"He's a human being. He's disappointed. Nobody wants to be found guilty of anything within the criminal justice system. He's disappointed," said Uche. "But he's also very confident in the judicial system. He's confident that he'll be vindicated on appeal. And that's why we have appellate courts, sometimes you don't win, but you will on appeal."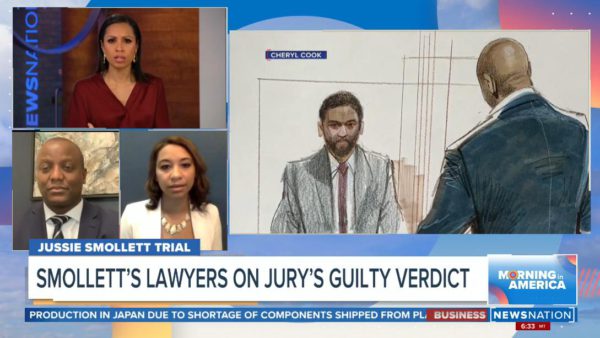 Cook County Circuit Judge James Linn set a Jan. 27 hearing date for motions in the case prior to the actor's sentencing.
Smollett, 39, convicted on five counts of disorderly conduct, a class 4 felony, is facing potential sentencing of up to three years in prison. According to a Chicago criminal defense attorney speaking on background, he contended that based on his experience with the legal system in the Chicago court system, that the actor will likely be placed on probation and ordered to perform community service.
The actor's lawyers said after the today's verdict that they are set to file an appeal but his legal problems also extend to the city of Chicago's civil lawsuit against the "Empire" star demanding he repay the city $130,000 — the cost of the police investigation into the incident he reported as an alleged hate crime.
*********************
Chicago area bakery after hate crime prohibited from hosting events
Lake in the Hills had created "a victory for hateful, anti-LGBTQ+ voices who attacked the owner and bakery after coverage of the drag brunch"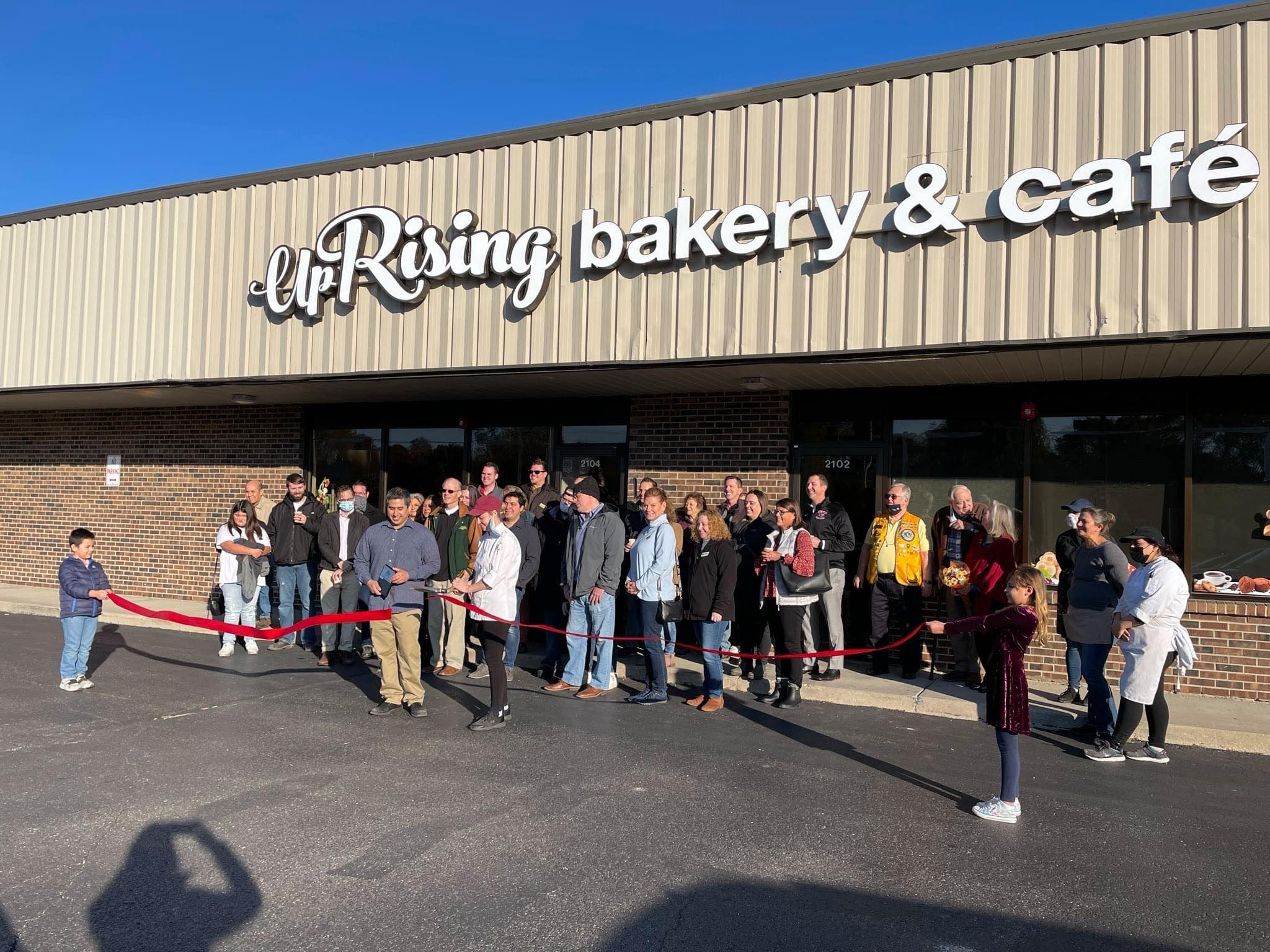 LAKE IN THE HILLS, Il – "Our hands are being tied and our backs are being forced up against the wall by our landlord and the village of Lake in the Hills," said Corrina Sac, owner of UpRising Bakery and Café, in an emotional video she shared on Facebook.
Just days after a man was charged with a hate crime for allegedly smashing the establishment's windows and spray-painting hateful messages on the building, which was targeted over its plans to host a family-friendly drag brunch on 23 July, Sac said the town issued a letter prohibiting UpRising from hosting events in the future.
"Unfortunately, when the attention waned from all the hate, they shifted gears and started victim blaming me after we were attacked by a known domestic terrorist who committed hate crimes against us just one week ago," Sac said.
She said that the letter, which came after a "very threatening meeting," warned that law enforcement actions will be pursued – up to and including the potential revocation of business and liquor licenses – if Lake in the Hills becomes aware of any entertainment events advertised or hosted by UpRising.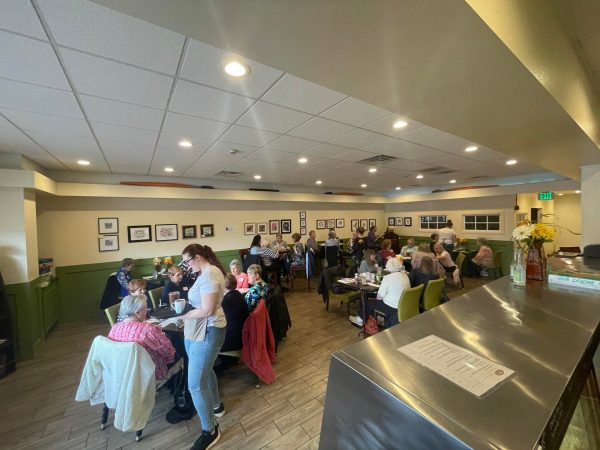 Sac said that despite hosting events "pretty much since the day we opened," it was during this meeting that she was first informed of the zoning ordinances and told there was concern over the public resources required to protect her business.
An Illinois police officer told The Los Angeles Blade he suspects conservative officials in Lake in the Hills, frustrated by the controversy over UpRising's drag brunch, decided to enforce an ordinance that had not been enforced in the past. Should they choose to do so selectively, allowing some businesses to host events but not others, he said the scepter of a lawsuit becomes likelier.
According to NBC's Chicago affiliate, the ACLU of Illinois vowed to defend Sac, saying Lake in the Hills had created "a victory for hateful, anti-LGBTQ+ voices who attacked the owner and bakery after coverage of the drag brunch."
In her video, Sac said UpRising's events have always been safe and family friendly – ways by which the business can "bridge the gap in our daily sales to make sure we can pay our rent, taxes, and employees."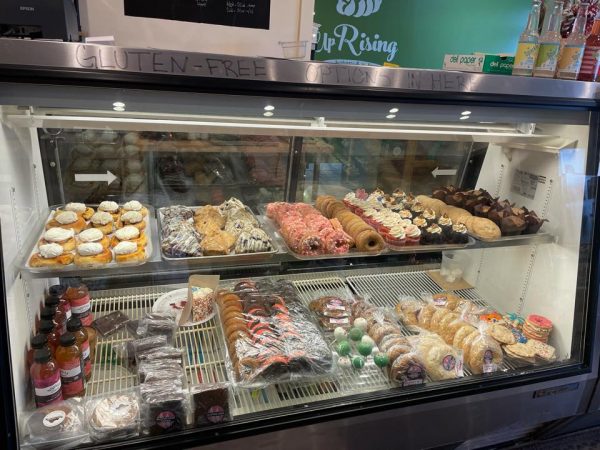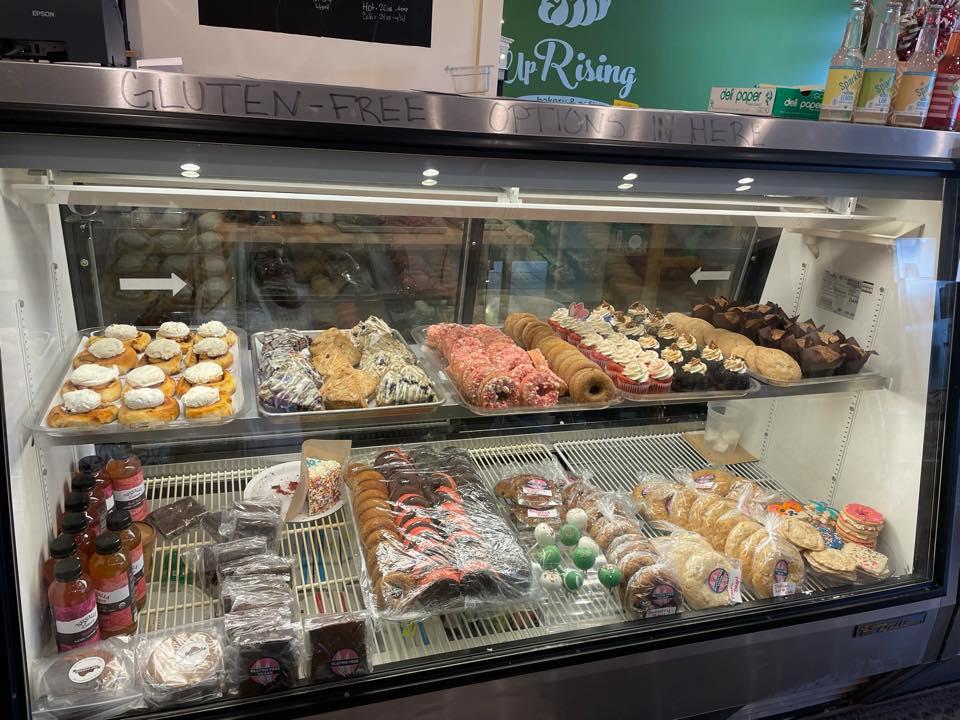 Illinois Gov. J.B. Pritzker and U.S. Sen. Dick Durbin (D-IL) condemned the hate crime in comments to The Los Angeles Blade last week. A spokesperson for Pritzker did not immediately return a request for comment on the village's subsequent issuance of the letter to UpRising.
Illinois man vandalizing bakery charged with anti-LGBTQ+ hate crime
There had been a family-friendly drag show for all ages scheduled for later on Saturday, but UpRising Bakery & Cafe cancelled the event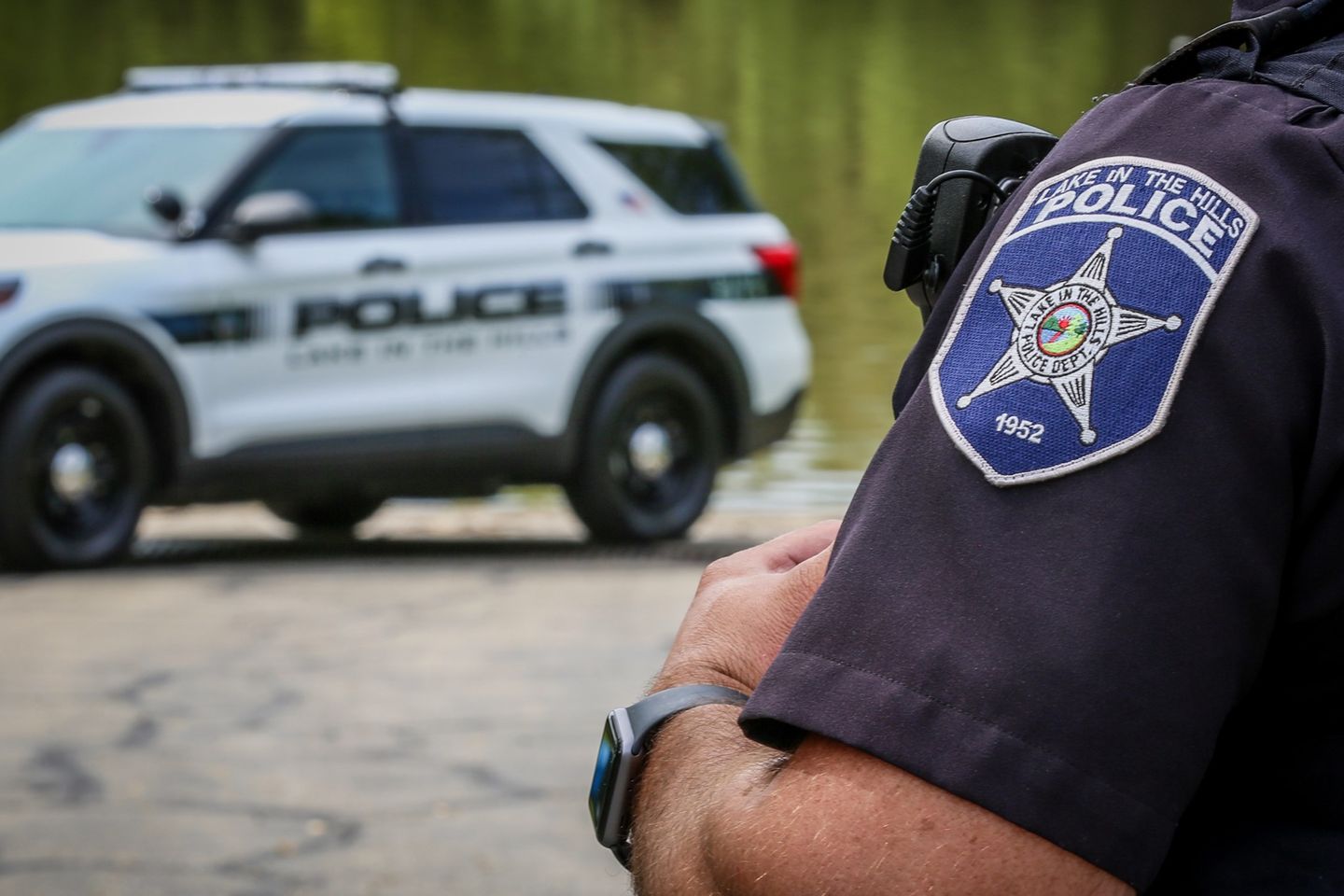 LAKE-IN-THE-HILLS, Il. – A 24-year-old Illinois man remains in police custody after he was arrested vandalizing the UpRising Bakery in this Northwestern village in suburban Chicago early Saturday morning.
According to a spokesperson for the Lake-in-the-Hills police, an Algonquin police sergeant from the adjacent jurisdiction saw the suspect identified as Joseph I. Collins flee from the crime scene on foot and he was arrested by responding officers at around 12:05AM Saturday morning.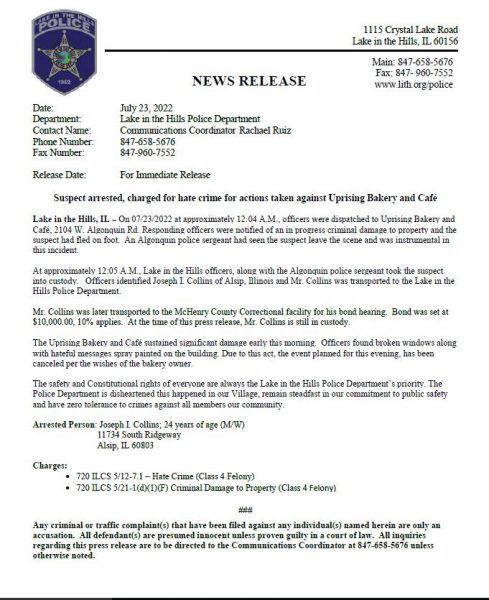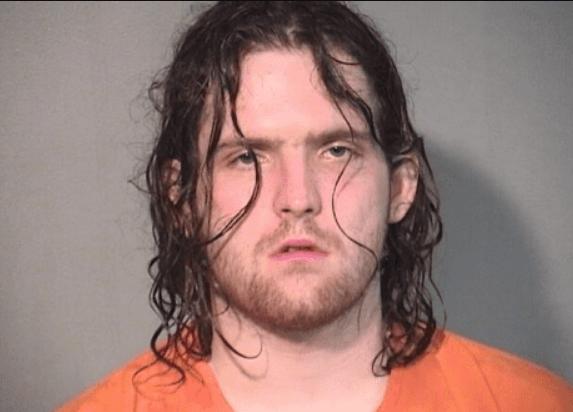 ABC affiliate WLS-TV 7 Chicago reported that the bakery has been the target of anti-LGBTQ+ harassment and threats. There had been a family-friendly drag show for all ages that was scheduled for later on Saturday, but UpRising Bakery and Cafe owner Corinna Sac cancelled the event after the arrest.
Sac told WLS ABC 7 that she received numerous threats when the drag show was first announced.
"One morning I came in and there was a bag of feces outside. There was a letter taped to the door that said pedophiles work here," Sac said, recounting just some of the hateful incidents of the past few weeks.
"Someone came in, did a perimeter walk around our cafe, commented on how disgusting and dirty it was, and then spit on our case," she said recounting another incident.
The baker and mother of two was shocked by the hostility toward her and her business in person and online after she posted about a drag show event she planned to host there this weekend.
"To take a really fun time, like a drag show, and then make it more family-friendly to involve everyone and anyone," she said.
Now, she told WLS that the Lake in the Hills Police became involved, investigating the threats and working closely with Sac amid potential protests from anti-LGBTQ+ groups this weekend.
"The department will be taking a zero-tolerance approach for those individuals who choose to attend with plans to engage in acts of violence or criminal activity," police said.
"If this is the hill that we die on, I'm gonna die loud and proud because we've always fought and said equality for everyone," Sac said.
When she still planned for the show to go on, Sac said any accusation of targeting children is completely false.
"We were not targeting kids. We were opening it up to families who felt like (the drag show) was OK for their kids," she said.
Exclusive: Chicago's Out mayor describes Roe ruling as 'gut punch'
Lori Lightfoot in 2019 became the first Black lesbian woman elected mayor of a major U.S. city, the nation's third largest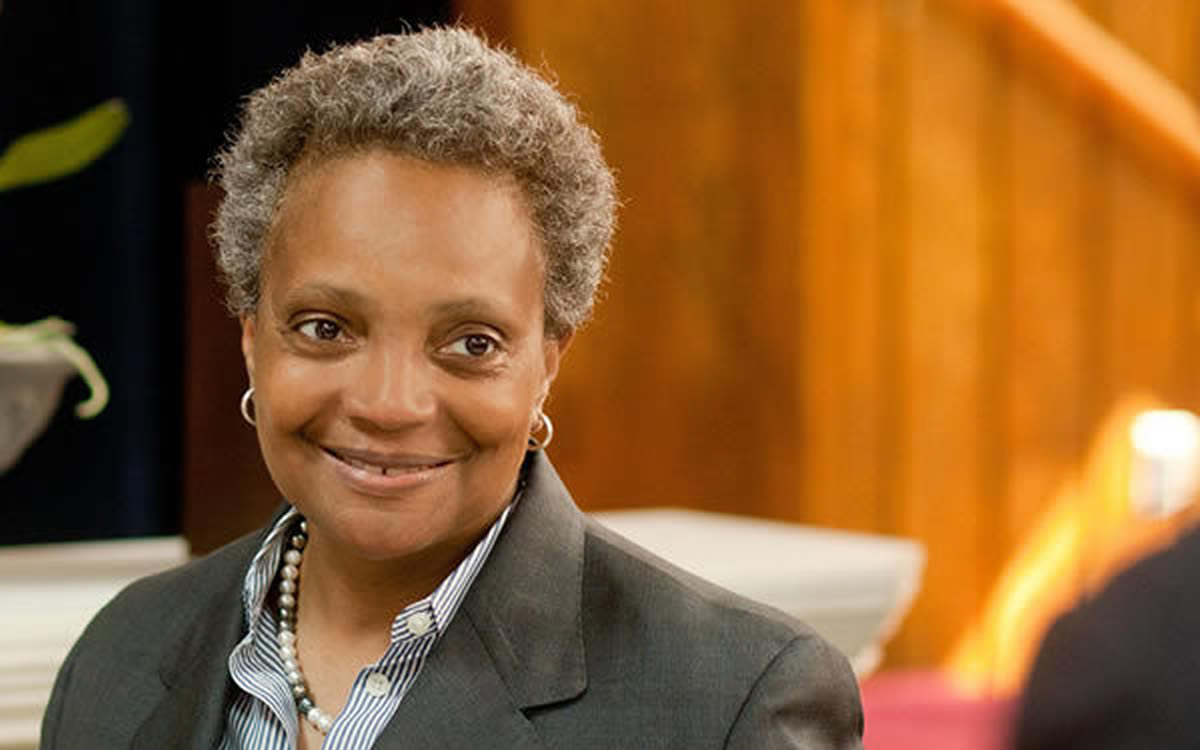 CHICAGO – Mayor Lori Lightfoot on Monday said the U.S. Supreme Court ruling that overturned Roe v. Wade was a "gut punch."
"It wasn't a surprise," she told the Washington Blade during an exclusive interview. "This had been a 50-year quest for people who don't want to recognize our rights and want to take us back to 1950s America, when our community was pushed very decidedly into the closet because we didn't have protections — we certainly didn't have marriage. That was inconceivable back then."
"We didn't have protections on employment, on housing and the basic rights of citizenship that we've come to really embrace and expect as Americans," added Lightfoot.
Lightfoot in 2019 became the first Black lesbian woman elected mayor of a major U.S. city.
She noted Justice Clarence Thomas in his concurring opinion in the Roe decision said the Supreme Court should reconsider its decision in the Obergefell, Lawrence and Griswold cases that guarantee marriage equality and the rights to private, consensual sex and access to contraception respectively.
"Fuck Clarence Thomas," said Lightfoot on Sunday when she spoke at Chicago Pride.
"I woke up yesterday morning feeling pretty sad for all the reasons that you would expect," she told the Blade on Monday. "It was still inconceivable that we are now living in an America where all of us who have been empowered to teach and live our own authentic lives are now at risk in this country by the stroke of a pen and a radicalized right-wing majority on the court with seemingly little regard of the consequences."
Lightfoot said the ruling's "immediate impact" will be on women in "red states" and "states that have trigger laws" that ban abortion. Lightfoot added women of color and low-income women will be disproportionately impacted.
"You got to play the long game here," she said. "Clarence Thomas clearly signaled what his intent is, which is when you talk about reconsidering Griswold, that's the right to contraception access. They talk about reconsidering Lawrence in Texas. We know what that is. Well really, are gay men going to be in a position where they have to worry about cops breaking into their bedroom and try to haul them off to jail by engaging in a natural act of intimacy between consenting adults?"
"We are very much in the target, and the sights of this right-wing mob that feels like the only way that they can exercise their power is by taking ours," added Lightfoot.
'We're going to respect your rights'
Lightfoot in May announced a "Justice for All Pledge" after Politico published a leaked draft of the Roe decision.
Her administration and the Chicago Department of Public Health pledged an additional $500,000 to "support access to reproductive healthcare for Chicagoans and patients seeking safe, legal care from neighboring states that have or ultimately will ban abortion if the Supreme Court decides to strike down Roe v. Wade, as outlined in the leaked decision." The "Justice for All Pledge," among other things, reaffirms Chicago will "fight for the rights of all people regardless of race, color, sex, gender identity, age, religion, disability, national origin, ancestry, or sexual orientation."
"We will fight to ensure that no person will be attacked, assaulted, bullied, or discriminated against because of who they are, the choices they make regarding their bodily autonomy, or who they love," reads the pledge.
"We have to be a beacon of light and hope across the country and particularly in the Midwest region," said Lightfoot.
She also encouraged LGBTQ people from Florida, Texas and other states that have passed homophobic and/or transphobic laws to consider moving to Chicago.
"We're going to respect your rights," said Lightfoot. "We're going to allow you to live in an environment where you can live your true, authentic life without the worry of some radicalized right-wing legislature cutting off your rights. People have to start making choices."
Lightfoot also challenged corporations to do more to support LGBTQ rights and their LGBTQ employees.
"Corporations have to start making choices," she said. "All those nice little value statements on a corporate website, if you value your employees and their rights, you cannot be situated in states that are attacking everyone in our community."
"When you look at the fact that many of these states are attacking children and their families, that tells you there's no floor, there's no floor to which they will sink," added Lightfoot. "It's open season on us and we've got to respond."
Mayor lacked role models 'that looked like me'
Lightfoot lives in Chicago's Logan Square neighborhood with her wife, Amy Eshleman, and their daughter.
She told the Blade that she met a transgender teenager from downstate Illinois during Chicago Pride. Lightfoot said she hugged her and her parents and she "just felt such joy."
She said she "didn't see any role models that looked like me" and "didn't see a lot of gay and lesbian leaders on a national level or even at the local level" when she was younger. Lightfoot told the Blade in response to a question about how she feels about being the first Black lesbian mayor of a major U.S. city that there are now "so many more of us who are living our authentic lives."
"One of the greatest gifts that we can give is to say to those young people, you're going to be great," she said. "Be who you are, embrace, embrace your authentic life. Because there's always going to be a home for you. There's going to be a village, a community that's going to be supportive. That's one of the things I think the most powerful statement that I can make as mayor, using my platform as mayor of the third largest city, to say to our young people, you're always going to have a home here."
Lightfoot earlier this month announced she is running for re-election in 2023.
Crime and the response to protests in the wake of George Floyd's murder in 2020 are among the issues over which Lightfoot has faced criticism.
She referenced efforts to make "real meaningful, permanent progress on public safety that we are doing here in our city against a lot of different headwinds" and economic development in low-income neighborhoods as two of her administration's accomplishments. Lightfoot said she decided to run for a second term because "the work's not done."
"We have been through a lot, as every major city in the country has in these last three years, but we've persevered and continued to do really good work on behalf of the people and made a lot of progress," she said.
"I liken it to being a gardener," added Lightfoot. "You till the soil, you plant the seeds, you want to be around to reap the harvest. And I want to make sure that the work that we put in place, that those roots are deep and strong and they continue to bear fruit for years and years to come, long after I fade from the scene."
Lesbian super PAC again endorses Lightfoot
LPAC endorsed Lightfoot's initial mayoral campaign. The super PAC that supports lesbian candidates has once again backed her.
"I am just grateful that they are ready to re-up for round two," said Lightfoot.
"When we are present in those corridors of power, we bring a life of experience that is different than traditionally the straight white men that have populated these corridors of power," she added. "We show up and we show up importantly for our community and that is critically important."
LPAC Executive Director Lisa Turner in a statement to the Blade praised Lightfoot.
"When I think of the Black LGBTQ leaders serving in office like Chicago Mayor Lori Lightfoot, I am filled with pride about the work LPAC has done to uplift women and support their campaigns," said Turner. "We were the first national organization and LGBTQ organization to endorse Mayor Lightfoot in 2019, and we are proud to be the first again as she seeks re-election. LPAC's unwavering support shows our commitment to not solely electing more LGBTQ women to office, but to elect LGBTQ women who represent the full diversity of our community."