LGBTQ+ Kentucky group raises money for people affected by tornadoes
The tornadoes tore through Western Kentucky & parts of Illinois, Missouri, Tennessee & Arkansas on Friday night into early Saturday morning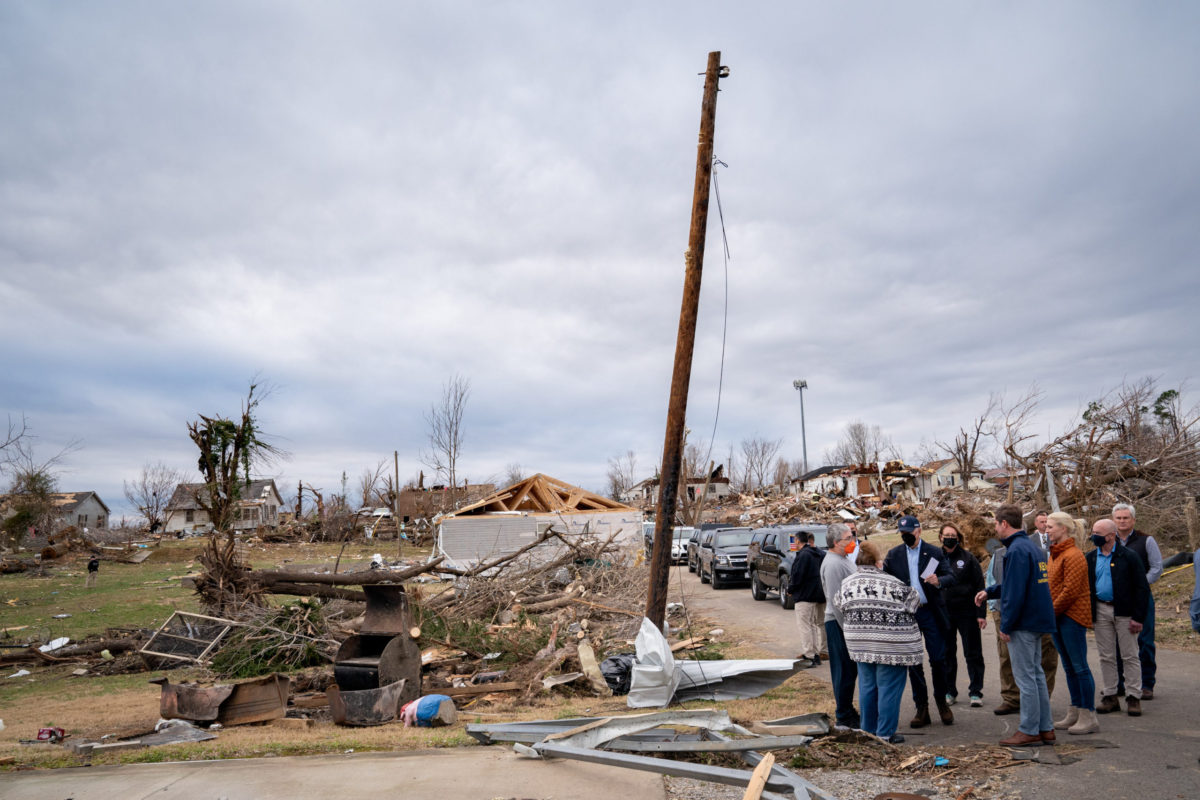 LOUISVILLE – Queer Kentucky – an LGBTQ+ nonprofit located in Louisville, Kentucky – has extended a helping hand to LGBTQ+ Kentuckians affected by the recent tornadoes that ravaged parts of the state by giving out approximately $7,000 in aid, according to Spencer Jenkins, the groups' founder and executive director.
Jenkins told the Blade that Queer Kentucky's effort was able to give 25 LGBTQ+ people affected by the storms around $300, most of whom were Black, brown or Indigenous.
"They are usually the most marginalized within our own community, so we were very grateful to be able to do that for them," he said. "There were a lot of trans people that needed assistance, a lot of nonbinary people. So, I mean, we were able to impact the marginalized of the marginalized."
However, Jenkins wishes he could do more. "Unfortunately, we only had $7,000. And we wanted to be able to give $300 each, so that they can actually do something with the money," he said. "$100 is great, but I've kind of always been on the thought that $300 is a super impactful amount to give to someone."
🏳️‍⚧️🥺🏳️‍🌈 Yall rock pic.twitter.com/AZRPy2gK9f

— QueerKentucky (@QueerKentucky) December 14, 2021
The tornadoes tore through Western Kentucky – and parts of Illinois, Missouri, Tennessee and Arkansas – on Friday night and early Saturday morning. One of the twisters, originating in Arkansas and ending in Kentucky, spun for over 200 miles.
According to a press release, at least 75 people have died from the storms in Kentucky, with 16 people still missing and about 3,280 without power.
Kentucky Gov. Andy Beshear (D) described the event as one of "the worst tornado events" in state history.
But the actual effect that the extreme weather had on the LGBTQ+ community will likely never be known because states generally do not collect that demographic data in times like last weekend.
Though Jenkins didn't have any specific numbers, he thinks that the tornadoes have left many queer people – at least 100, he estimates – in Kentucky with almost nothing. He came to this conclusion because of how many people reached out to his group in need of assistance.
On Wednesday, President Joe Biden traveled to Kentucky to survey the damage and announce that the federal government would cover 100% of the costs of emergency work for the first 30 days after storms.
"You know, the scope and scale of this destruction is almost beyond belief … These tornadoes devoured everything in their path," Biden said at a press conference in Dawson Springs, Kentucky – one of the hardest-hit areas.
Biden Visits Kentucky Communities Devastated By Tornadoes
Kentucky lawmakers override veto, anti-LGBTQ+ bill now law
"While we lost the battle in the legislature, our defeat is temporary. We will not lose in court. And we are winning in so many other ways"
FRANKFORT, Ky. – Both chambers of the Kentucky Legislature voted Wednesday to override Governor Andy Beshear's veto on Senate Bill 150, a sweeping bill that would severely restrict the lives of trans youth in the state.
The law will:
Ban gender-affirming medical care, including treatments that delay puberty, other forms of hormone therapy and surgery, for trans and nonbinary people under 18 years old.
Require revoking the licenses of doctors who provide such services.
Tell public schools to block trans students from using bathrooms and locker rooms that match their gender identity.
Allow public school teachers to misgender trans students.
Prevent public schools from allowing educational presentations that study gender identity or sexual orientation.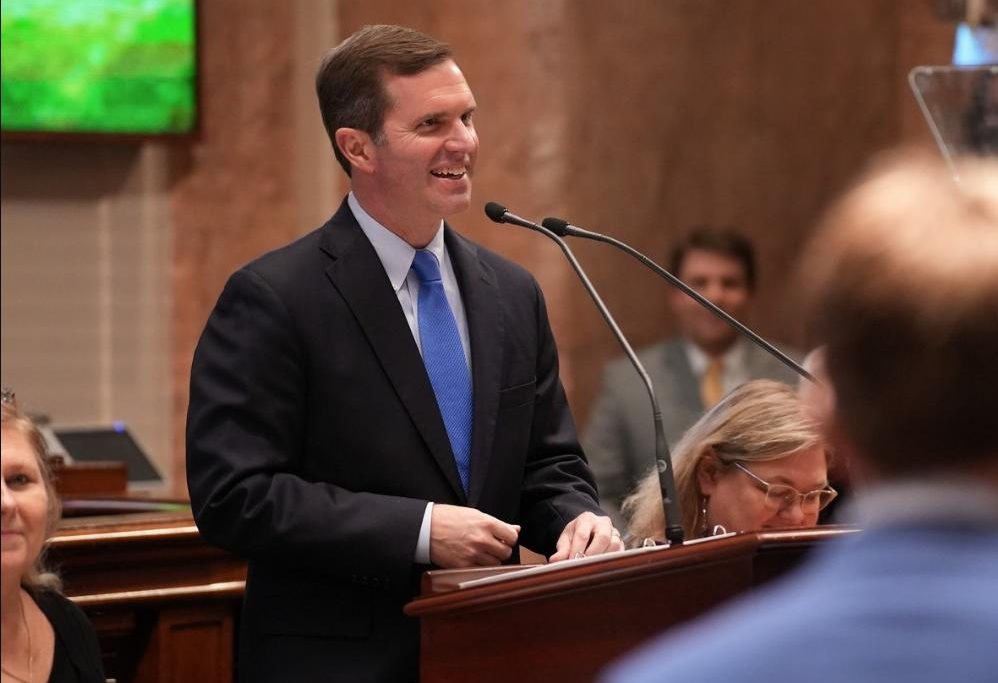 Democratic Governor Andy Beshear stressed that the bill conflicted with his faith and noted the bill's repercussions would include an increase in LGBTQ+ youth suicides: "My faith teaches me that all children are children of God and Senate Bill 150 will endanger the children of Kentucky." Beshear also called it, "too much government interference in personal healthcare issues and rips away the freedom of parents to make medical decisions for their children."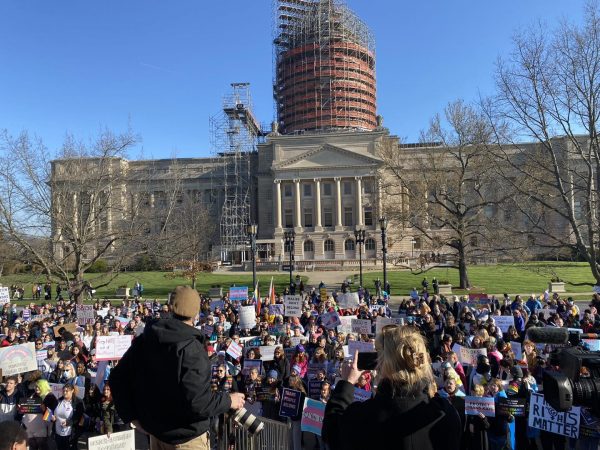 In an emailed statement to the Blade, Fairness Campaign Executive Director Chris Hartman reflected on the Assembly's actions:
"While we lost the battle in the legislature, our defeat is temporary. We will not lose in court. And we are winning in so many other ways. Thousands of Kentucky kids came to the Capitol today to make their voices heard against the worst anti-trans bill in the nation. They are our hope for a Kentucky future that is more fair, more just, and more beautifully diverse and accepting than ever before.
I applaud the brave protesters who stood their ground in the Kentucky House gallery today before being removed by Kentucky State Troopers. Their chants and pain were heard by all in the chamber and were a necessary show of the grief and harm Senate Bill 150 will cause. Transgender children and their families in Kentucky are scared, rightfully so. We will do all we can to ensure they can continue to access the life-saving medical care they deserve."
According to the Fairness Campaign Executive Director, "Brave, devastated protesters held each other in solidarity & chanted for 30 minutes in the House gallery before being taken out in zip ties by State Troopers."
BREAKING: Police in the Kentucky State House Chamber are forcefully removing people who are protesting SB 150, which they consider to be an extreme anti-trans bill. @LEX18News pic.twitter.com/urqwPa9Ij0

— Ricky Sayer (@RickyReports) March 29, 2023
SB 150 protesters had arms linked together, preventing police from removing them all at once. @LEX18News pic.twitter.com/gd0XvdrF4L

— Ricky Sayer (@RickyReports) March 29, 2023