Colorado advocate raises awareness for missing LGBTQ+ people
"How many other people are unidentified that could have been trans, but you never know it because they can't speak for themselves anymore?"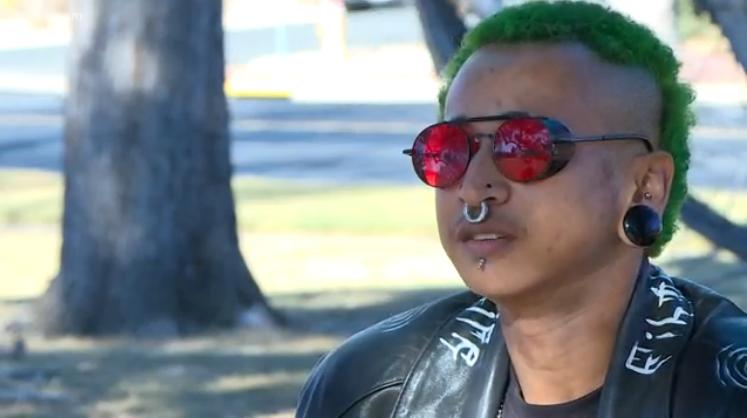 COLORADO SPRINGS, Co. – A trans advocate in Colorado Springs uses his criminal justice and forensics knowledge to raise awareness about missing LGBTQ+ people who would usually go unseen.
NBC affiliate 9 News (KUSA) reported that Lazarus Rise — a trans, queer man — started a Facebook page called Missing and Unidentified LGBT Individuals, which has amassed over 700 likes, to shed light on the issue.
"There is such a lack of representation, especially with queer, Black and brown people," Rise said. "People really don't care. They don't listen when they go missing, or they end up unidentified and no one knows who they are. No one really cares, and it is such an injustice. So if I could do whatever I can and just put my articles out there and just get people to read and talk about it, then I'm doing my job."
He noticed that missing LGBTQ+ people don't get the attention they deserve when studying criminal justice and forensics. According to the news station, he didn't finish the degree but still wanted to put the knowledge to good use.
Rise told KUSA that the case of an unidentified woman who was believed to be murdered in 1988 sparked his interest. She was believed to be a cis woman until DNA testing in 2015.
"How many other people are out there like that — unidentified — that could have been trans, but you never know it because they can't speak for themselves anymore? So, it really started making me think about all the people that have gone missing and unidentified that no one ever noticed or cared about it," Rise said.
It motivated Rise to dedicate the page to the often untold stories for missing LGBTQ+ people and ensure that the correct name and pronouns are used for missing and unidentified people.
"Trans people, they fight hard for their identities and their names. So it's the least I could hope is to give that back to them in hopes that they can be respected in death," Rise said.
The cases that the page covers range from decades-old cases to more recent ones that investigators still considered active.
It includes a post attempting to raise money for Aubrey Dameron, an Indigenous trans woman who went missing from the small town of Grove, Oklahoma. The Blade reported last month that her family believed it resulted from a hate crime. There are no updates on the case at this time.
Rise's goal is to bring justice to the loved ones of the missing LGBTQ+ people who are looking for closure.
Trans man attacked waiting for train in Denver
Denver is considered to be one of the most LGBTQ-friendly cities in the nation. HRC gave the city a perfect Municipal Equality Index score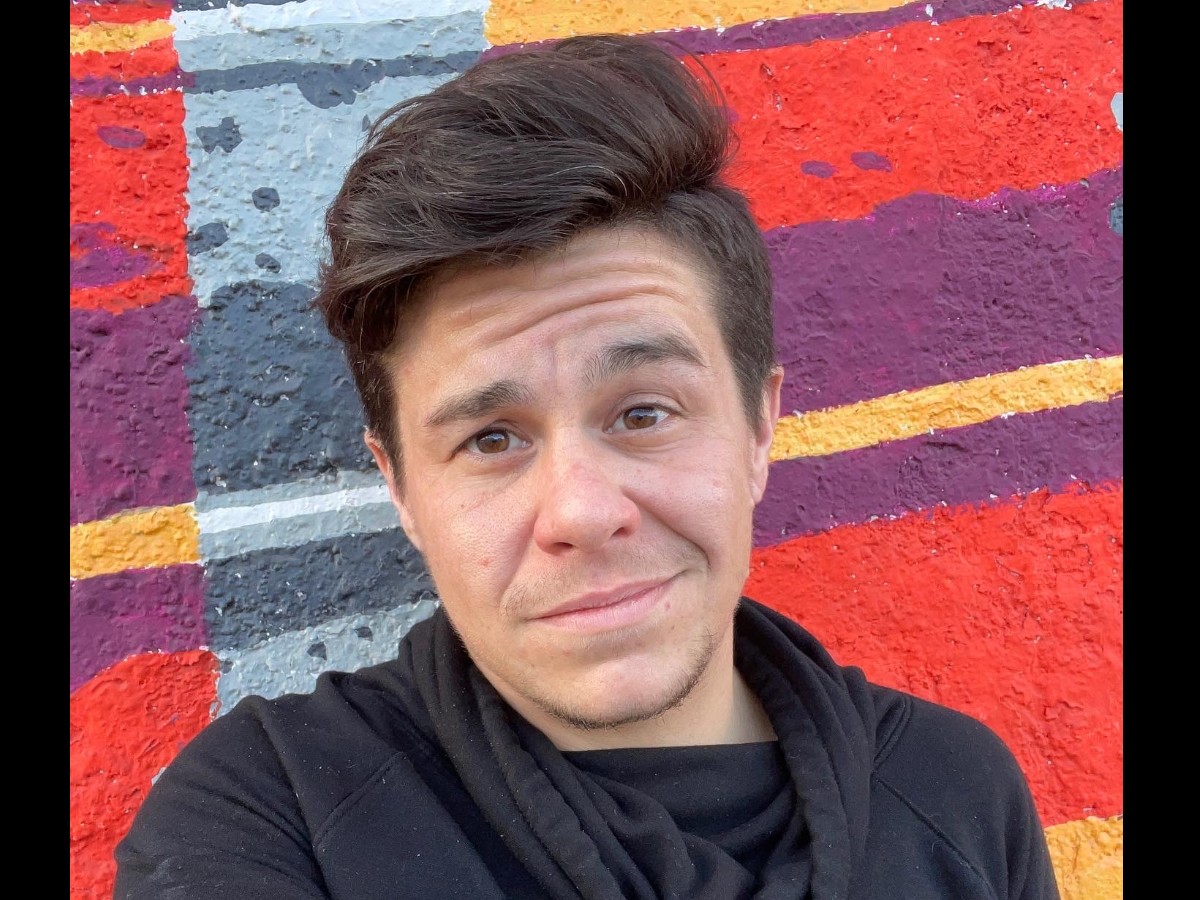 DENVER – A trans man is "doing better" after being attacked last Friday night while waiting for a train near 16th Street Mall in downtown Denver.
After grabbing dinner and attending a local gay bar with friends, Syre Klenke, 30, told the Blade he was attempting to catch a train ride home when – at approximately 10:30 p.m. – an unidentified attacker punched him in the side of the head "at least three times." According to Klenke, the assailant was also using anti-LGBTQ language.
"It all just happened very, very fast," he said.
Klenke was quickly able to roll onto his back and protect himself with his feet, giving him the ability to push away from his attacker and escape.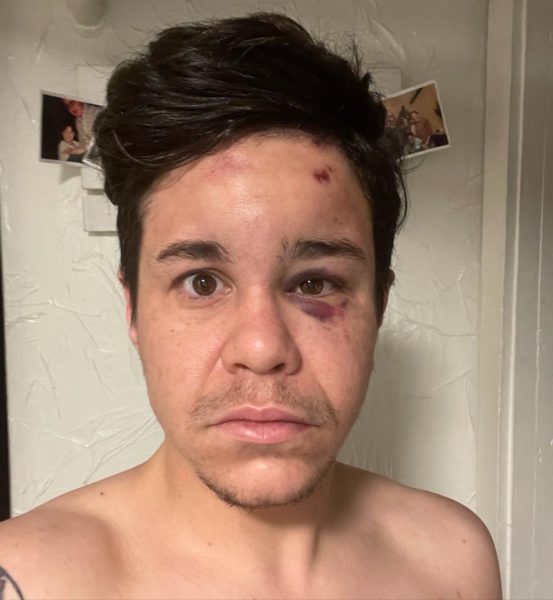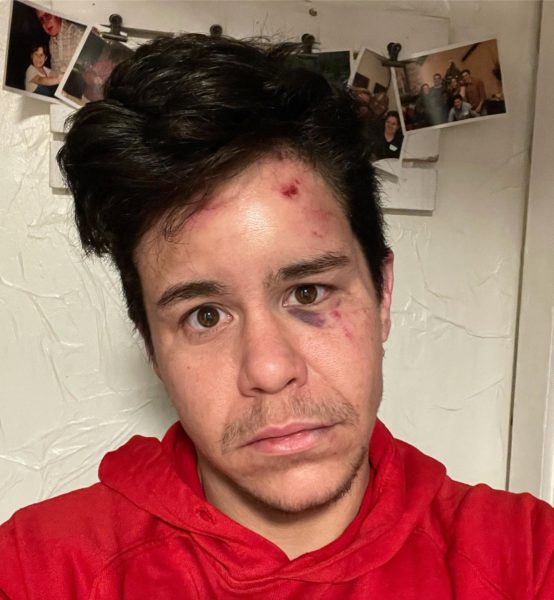 He was able to get to a safe location, where he decided to call an Uber to get himself home.
When the Uber arrived, Klenke informed the driver that he was a trans man who had just been attacked. The driver then left his seat, opened Klenke's door and threatened to pull him out, the 30-year-old said.
Klenke reached out to Uber that night, and he said the company refunded the cancellation fee that night. The ride-sharing app then reached out to him via email to investigate the incident. "I have not been in contact with Uber since then," he said. 
"What Syre reported is heartbreaking and something nobody should ever have to experience. Uber does not tolerate discrimination of any kind and we will take the appropriate action," a spokesperson for Uber told the Blade in an email. The company also indicated that its investigating the incident and will take appropriate action which, in incidents like this, often means removal from the platform.  
After being kicked out of the Uber, Klenke returned to the train station, taking it back to his home.
Denver Police are in contact with Klenke and investigating the incident.
He said he felt concussed the night of the event but did not seek medical attention until the following day.
"I went into survival mode, which was to get home and be safe," he said.
Klenke was able to catch a glimpse of the perpetrator – who he describes as male-presenting, roughly 5 feet, 8 inches tall, with an "athletic" to "heavy" build. He said he is a "small guy," who is 5 feet, 2 inches tall and 125 pounds.
"I never would have expected, of all places, for this to happen here," he said.
Denver is considered to be one of the most LGBTQ-friendly cities in the nation. The Human Rights Campaign (HRC) gave the city a perfect Municipal Equality Index score. In addition, according to a Gallup analysis of census data, Denver boasts the ninth highest percentage of LGBTQ adults in the nation.
The Denver Police have a program, Safe Place, that assists victims of crimes, specifically anti-LGBTQ crimes, to reduce anti-LGBTQ bullying and harassment.
"The response from the Denver queer community and Denver PD has made me feel at least somewhat better about the situation," Klenke said. "But I think it definitely highlights, you know, that this isn't a problem that's only happening in the south; this isn't a problem that's only happening in a specific area; it's not even a problem that's only happening in the United States."
According to the HRC, 2021 was the deadliest year on record for trans people, with at least 51 deaths. Last year, research from the Williams Institute found that trans people are over four times more likely to be the victim of violent crime than cisgender people.
Klenke explained that anti-LGBTQ violence "isn't something that happens to trans people," it happens to the whole community.
"We just really need to be standing up for each other as a community," he said.
He added: "The fight's not over."
Denver & two other Colorado cities scored high marks on LGBTQ+ policies
"The work is not over yet. Our work to be treated as equal citizens of this state and this country, is far from over"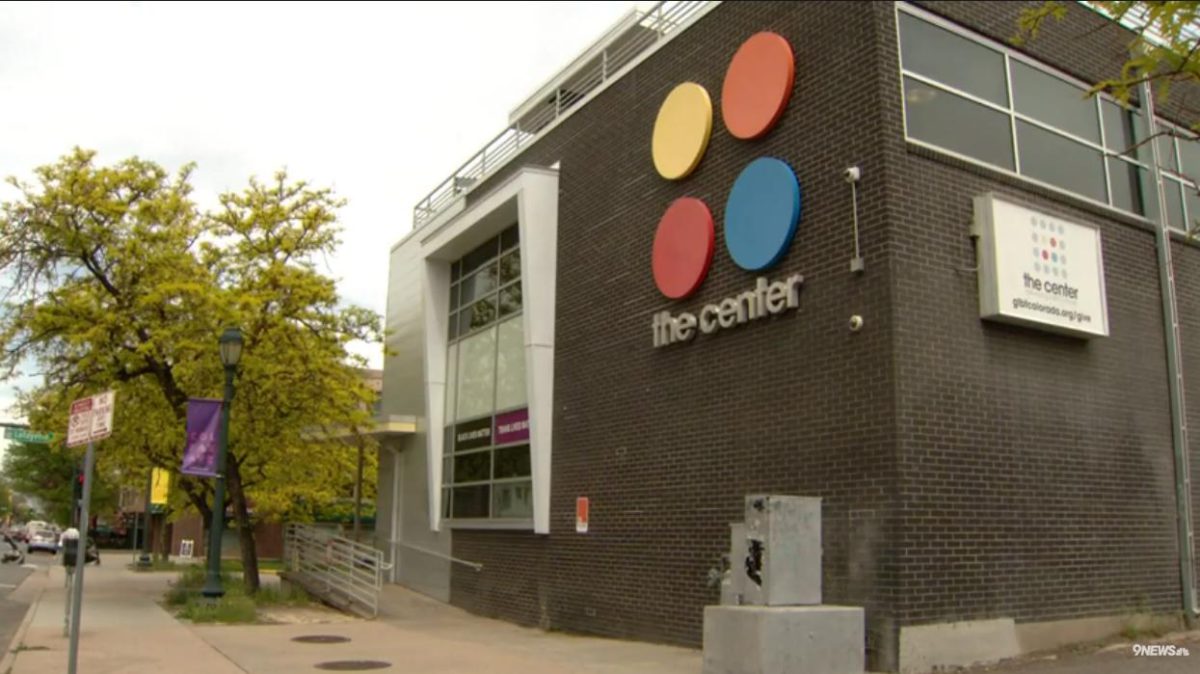 DENVER – Listed among the top three municipalities by the Human Right Campaign's 10th annual Municipal Equality Index, the Centennial State's capital city of Denver got a perfect score in the rankings for inclusive policies in municipal laws and services for its LGBTQ+ residents.
Joining Denver with perfect scores were Boulder and Fort Collins, which are home to the state's two major universities, University of Colorado–Boulder main campus and Colorado State University.
Other jurisdictions in Colorado did not fare as well including the state's second largest metropolitan area of Colorado Springs, which is home to anti-LGBTQ+ Southern Poverty Law Center listed hate group The Family Research Institute and two other conservative Christian groups with anti-LGBTQ policies including advocating for the discredited practice of reparative therapy, Focus on the Family and Younglife International which has a ban on LGBTQ+ staff.
"Colorado and Denver especially have come a long way since being known as the 'hate state,' and I think Denver should be proud of the work they've done to advance LGBTQ+ equality for their citizens," said Joe Foster with the Center on Colfax, Denver's safe and welcoming place for Colorado's proud, diverse LGBTQ community, in an interview with NBC News affiliate KUSA 9.
"But yes, there is a lot more work that needs to be done. A lot of our people in our community still don't have access to the proper mental health care that they need, so there's still some work. What's great about these reports is that it holds our elected officials accountable. So what it tells me is that our elected officials are listening to their citizens," Foster said.
"Things like these reports or certain milestones in our movement, whether it be marriage equality or just having the right to work without fear of losing your job, those are just pitstops on the road to full equality," Foster added.
KUSA also noted that the suburban Denver cities of Littleton got a 51 out of 100 and Lakewood got a 58.
Foster noted that those low rankings shows there is certainly more work to be done.
"There are quite a few cities around this entire state that did not even score close," Foster said adding; "The work is not over yet. Our work to be treated as equal citizens of this state and this country, is far from over."
Colorado now has essential health benefit for Trans people required
"Health care should be in reach for everyone; by guaranteeing it for transgender individuals we're one step closer to making this a reality"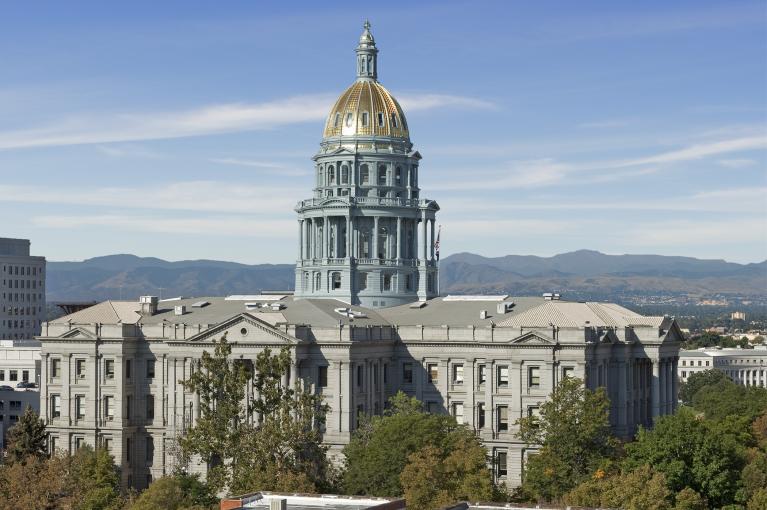 DENVER – Colorado has become the first state in the country to include transition-related care for transgender people as part of the requirements for essential health care in the state, the Biden administration announced on Tuesday.
As part of the change, the Centers for Medicare & Medicaid Services approved the state's request to provide gender-affirming care in the individual and small group health insurance markets as part of Colorado's Essential Health Benefit benchmark.
Secretary of Health & Human Services Xavier Becerra said in a statement the change is consistent with the Biden administration's goal of eliminating barriers faced by transgender people in access in health care, including transition-related coverage.
"Health care should be in reach for everyone; by guaranteeing transgender individuals can access recommended care, we're one step closer to making this a reality," Becerra said. "I am proud to stand with Colorado to remove barriers that have historically made it difficult for transgender people to access health coverage and medical care."
According to HHS, Colorado plan will require insurers to cover a wider range of services for transgender people in addition to benefits already covered, such as eye and lid modifications, face tightening, facial bone remodeling for facial feminization, breast/chest construction and reductions, and laser hair removal.
In addition to these changes, Colorado s also adding EHBs in the benchmark plan to include mental wellness exams and expanded coverage for 14 prescription drug classes, according to the HHS. These changes, per HHS, will take effect beginning on Jan. 1, 2023.
CMS Administrator Chiquita Brooks-LaSure said in a statement health care should be "accessible, affordable and delivered equitably to all, regardless of your sexual orientation," although Brooks-LaSure left out mention of gender identity.
"To truly break down barriers to care, we must expand access to the full scope of health care, including gender-affirming surgery and other treatments, for people who rely on coverage through Medicare, Medicaid & CHIP and the Marketplaces," Brooks-LaSure said. "Colorado's expansion of their essential health benefits to include gender-affirming surgery and other treatments is a model for other states to follow and we invite other states to follow suit."
According to the Washington Post, the administration signed off on the change before officials made the announcement Tuesday in Denver in an event with Colorado Governor Jared Polis, the first openly gay man elected governor in the United States.
Katie Keith, a lawyer and co-founder of Out2Enroll, is quoted in the Washington Post as saying despite the change significant issues remains for transgender people in health care.
"There's been significant progress, but we've seen exclusions by some health plans — it got worse under the Trump administration — and that's why it's important to see states like Colorado stepping up to fill those gaps," Keith said.
Under a groundbreaking decision by state and federal officials, many private health plans sold in Colorado will soon be required to cover hormone therapy, genital reconstructive services and other procedures sought by transgender patients. https://t.co/gMk3eWyWzt

— The Washington Post (@washingtonpost) October 12, 2021