Murdered Honduran Trans activist buried
Thalía Rodríguez shot outside her home on Monday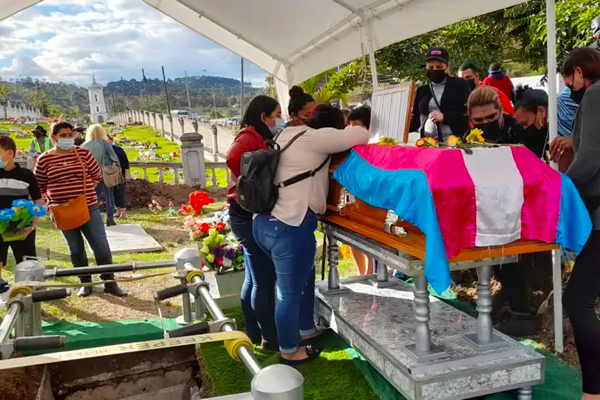 The Los Angeles Blade on Thursday published a Spanish-language version of this story from Reportar sin Miedo, the Blade's media partner in Honduras.
TEGUCIGALPA, Honduras — A prominent Transgender activist in Honduras who was murdered on Monday has been buried.
Reportar sin Miedo reported activists are among those who attended Thalía Rodríguez's funeral that took place in Tegucigalpa, the country's capital, on Tuesday.
Rodríguez led Asociación Cozumel Trans, a Honduran trans rights group.
The U.S. Embassy in Honduras, the Office of the U.N. High Commissioner for Human Rights in Honduras and the U.N. Refugee Agency have all condemned Rodríguez's murder. U.S. Agency for International Development Administrator Samantha Power in a tweet said she was "horrified" by the murders of Rodríguez and Pablo Hernández, a leader in Honduras' indigenous Lenca community who was killed on Sunday near San Marcos de Caiquín, a municipality in the country's Lempira department, while he was on his way to church.
I'm horrified by the murders of prominent human rights defenders in Honduras: LGBTQI+ advocate Thalía Rodríguez & Lenca indigenous leader Pablo Hernández. We call for prompt and impartial justice. For the benefit of all Hondurans, these attacks on activists must end. pic.twitter.com/F14wloALBA

— Samantha Power (@PowerUSAID) January 11, 2022
Panama urged to extend marriage rights to same-sex couples
Country's Supreme Court earlier this year ruled against marriage equality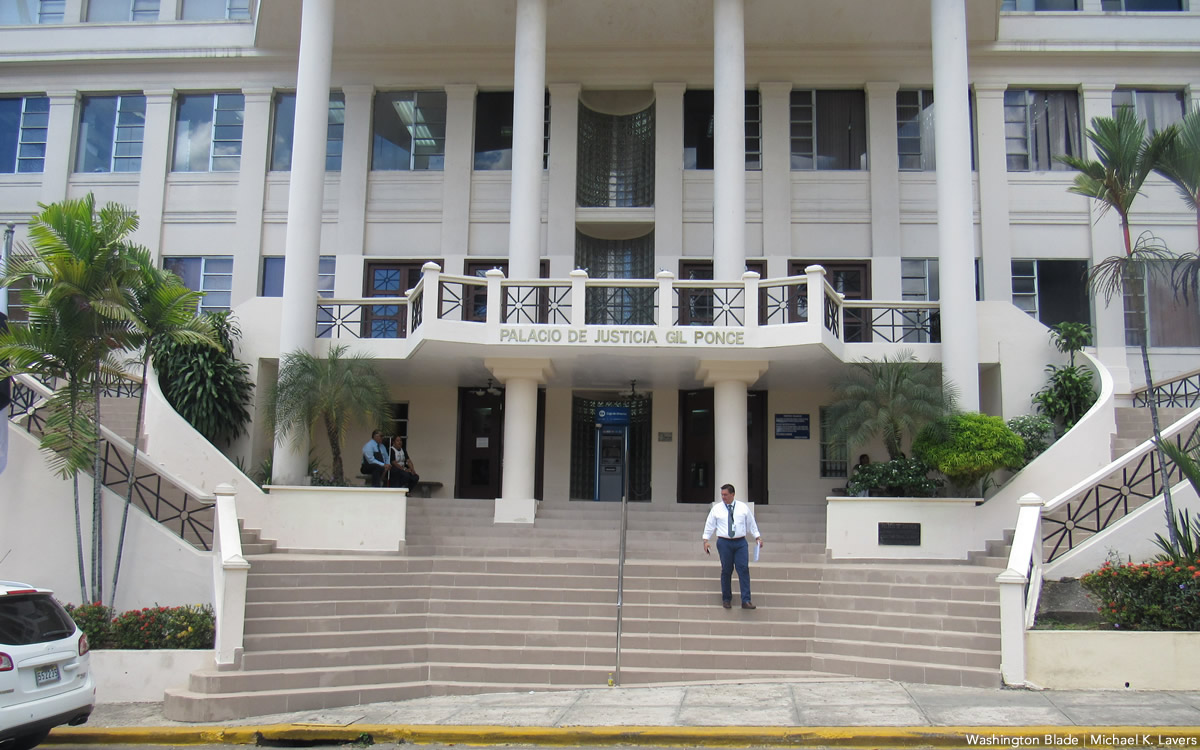 PANAMA CITY — The Inter-American Commission on Human Rights has urged Panama to extend marriage rights to same-sex couples.
The Panamanian Supreme Court in a March 1 press release noted six judges in February upheld the country's prohibition of marriage for same-sex couples. The commission in a March 24 press release said the decision "has a negative impact on the principles of equality and non-discrimination by excluding the possibility of same-sex marriages and the recognition of those celebrated abroad."
Enrique Jelenszky, a Panamanian citizen who married his husband, John Winstanley, in the U.K., in 2016 filed a lawsuit that sought recognition of their marriage. Álvaro Levy and his husband, Ken Gilberg, who is from the U.S., brought a second marriage equality lawsuit the same year.
Supreme Court Justice Luis Ramón Fábrega in 2017 heard arguments in the two cases that have been combined into one. Human Rights Watch notes three additional same-sex couples have brought marriage equality cases in Panama.
Neighboring Costa Rica and Colombia are among the jurisdictions in Latin America that have extended marriage rights to same-sex couples.
The Inter-American Court of Human Rights in 2018 published a landmark ruling that recognizes same-sex marriage and Transgender rights in the Western Hemisphere. Then-Panamanian Vice President Isabel de Saint Malo said her government would comply with the decision.
Former first lady Lorena Castillo is among those who have publicly backed marriage equality. Prominent religious leaders and officials in the current government remain vehemently opposed.
Iván Chanis Barahona, president of Fundación Iguales, a Panamanian advocacy group, this week told the Washington Blade the commission's statement "was a very straightforward, categoric and clear reminder that Panama, as a member of the American Convention of Human Rights and as a member of the Inter-American Court of Human Rights, is obliged to secure marriage as the OC2417 (ruling) clearly established."
"It is disappointing that Panama is not on that track, but it urged Panama to correct and amend this recent decision of the Supreme Court through all possible means, respecting our democratic values," said Chanis.
"For me and for the work of Fundación Iguales and the work of civil society in Panama it's very special support from our regional system of human rights to let us know that we are not alone and that we are on the right path of making Panama accountable as a sovereign state, part of the international community, to fulfill their human rights commitments," he added. "This is a clear precedent that if Panama does not secure marriage and protections of LGBT people and couples in the coming year or years, Panama will lose at the Inter-American Court of Human Rights because the mandate is clear."