Election in India's most popular state seen as crucial LGBTQ rights test
Right-wing Bharatiya Janata Party currently governs Uttar Pradesh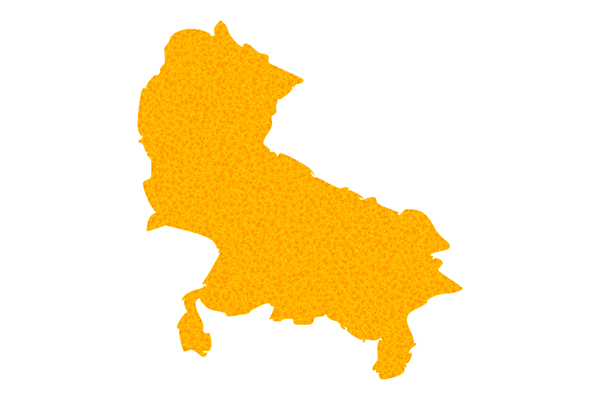 LUCKNOW, India — India's most populous state and a battleground for Prime Minister Narendra Modi will hold the election in seven phases in February as the Election Commission of India has announced.
The Uttar Pradesh election is the key prize in India's parliamentary election as the state holds 80 parliamentary seats, the most in the country. Uttar Pradesh's LGBTQ+ community and LGBTQ+ people from across the country have been eyeing this election because it can play a crucial role in policy changes for the community in India.
The Bharatiya Janata Party (BJP), a right-wing nationalist party, is ruling Uttar Pradesh. The party is also ruling the country under Modi, but it has not been supportive of same-sex marriage.
"We are not a minority anymore. The community is thriving in the state," said Lovpreet, a Lucknow-based activist who works for Transgender rights in Uttar Pradesh. "If the current government is not going to give us the right for same-sex marriage, we should remove the government in this election."
The ruling party is yet to release its election manifesto, but the party is not considering listing LGBTQ+ issues in it.
A newly married same-sex couple from New York last year applied for an OCI (overseas citizen of India) Card, which would have allowed them multiple entries and a multi-purpose life-long visa to visit India, but the country did not recognize them as legally married and refused to issue it to them.
The couple filed a petition in Delhi High Court. Solicitor General Tushar Mehta, who is the central government's legal representative, stated in response to the petition that marriage is permissible between a "biological male" and "biological female" and the government therefore cannot issue an OCI Card to their spouse.
Although India struck down a colonial-era law that criminalized homosexuality in 2018, there is still no law for same-sex marriage. The LGBTQ+ community has been demanding for years that political parties legalize same-sex marriage, but the issue is yet to appear in any party's manifesto.
Lovpreet, who lives in Uttar Pradesh, believes that BJP is doing some good, like forming a Trans advisory board last September.
"BJP is slowly moving towards being LGBTQ friendly, and if given the time and opportunity, it can do some good in the future," said Lovpreet.
The Indian National Congress (INC), a leading central left-wing party, is also fielding its candidate in the state election, but the party does not see LGBTQ+ issues as important.
Dr. Shashi Tharoor, an MP and chair of All India Professionals Congress, the INC's professional wing, refused multiple requests to speak on the legalization of same-sex marriage. The INC last week released its manifesto for the Uttar Pradesh election, but there were no promises for the LGBTQ+ community.
Former Defense Minister Jitendra Singh, an INC member who will set the party's agenda ahead of the Uttar Pradesh election, also refused to speak about the legalization of same-sex marriage and other LGBTQ+ issues in the state and the country.
Ram Gopal Yadav, the leader of the left-wing socialist Samajwadi Party and the head of the Council of States (Rajya Sabha), the upper house of the Indian Parliament, in 2013 while speaking with the media explicitly said that homosexuality is "unethical and immoral." But the Samajwadi Party has recently changed its tone regarding the community.
"With every aspect, whether it is farmers, whether it is women, whether it is children or the LGBTQ community, there will be continuous policy measures of the party that are progressive and liberal," said Samajwadi Party spokesperson Ghanshyam Tiwari. "When the government is progressive and not bounded by dogma, then every issue related to any community has to be looked at in a manner that gives equal opportunity and be empathetic towards them. The more vulnerable the community is, the greater government needs to do," he added further.
The Mayawati Prabhu Das-led Bahujan Samaj Party, a national party that is running in the Uttar Pradesh election, has emerged as an LGBTQ+ ally. The party, however, has not released its election manifesto and it is yet to be seen if it will include LGBTQ+ issues.
There is no political party in Uttar Pradesh or the country with significant LGBTQ+ representation.
Tiwari in a statement to the Washington Blade said there is no plan yet for the Samajwadi Party to field candidates from the community in the upcoming election, but the party can consider it for the upcoming parliamentary election.
"The central government is not decriminalizing same-sex marriage. They are looking at the conservative vote bank," said Preeti Sharma Menon, a spokesperson of the Aam Aadmi Party.
Aam Admi Party is a national party in the country. The party had fielded candidates in previous Uttar Pradesh elections but had no significant luck.
"To appease conservative voters, the ruling party, the BJP, is not taking steps to legalize same-sex marriage," Menon added further.
The Aam Aadmi Party in the previous parliamentary election had a Trans candidate from Uttar Pradesh. The party has expressed its desire to field other candidates in the state's election from the community.
The BJP is ruling both the country and the Uttar Pradesh with no intention to support or address LGBTQ+ issues.
Senior BJP leader Sudhir Mungantiwar from the state of Maharashtra last year made several homophobic comments in Parliament. The party did not punish him, nor did other political parties condemn his statements.
It is yet to be seen how this election impacts policies of different political parties for the LGBTQ+ community in the upcoming parliamentary election of the country.
Mohit Kumar (Ankush) is a freelance reporter who has covered different stories that include the 2020 election in the U.S. and women's rights issues. He has also covered NASA, the European Space Agency, the Canadian Space Agency and loves to help people. Mohit is on Twitter at @MohitKopinion and can be reached at [email protected].
First gender-neutral university in India garners praise
National Academy of Legal Studies and Research made announcement on March 26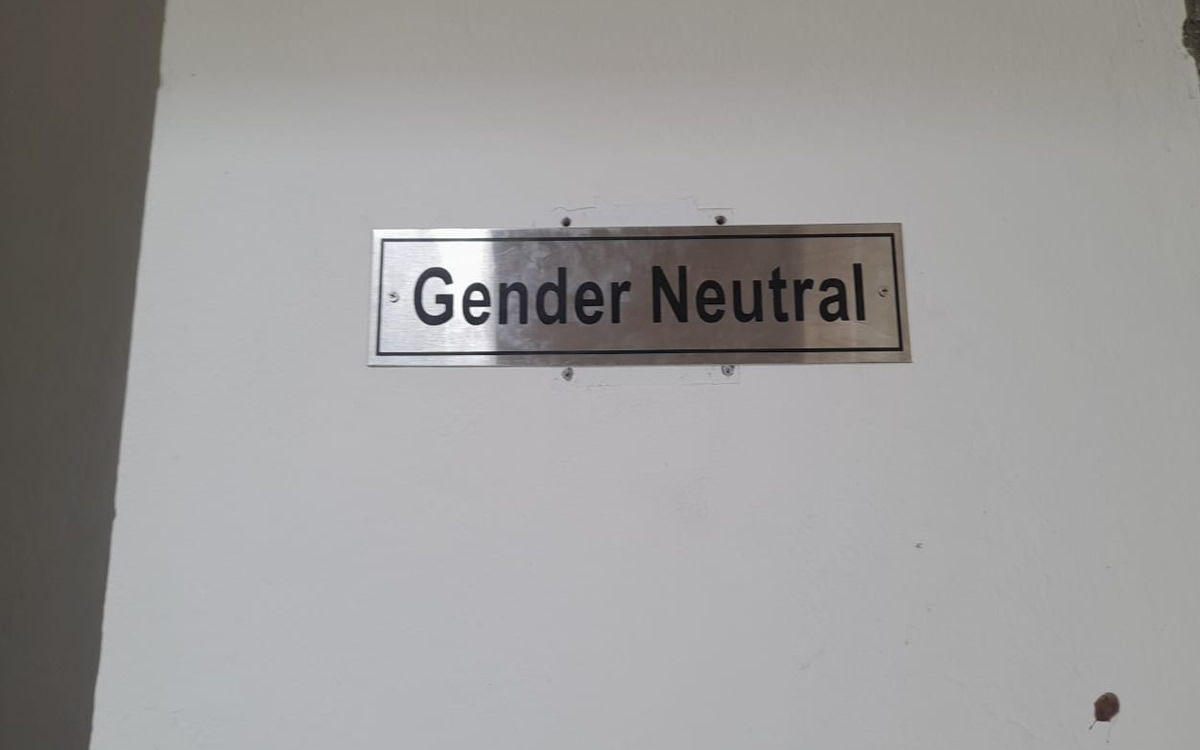 HYDERABAD, India — India's National Academy of Legal Studies and Research will become the first gender-neutral university.
The National Academy of Legal Studies and Research in Hyderabad on March 26 announced on its official Twitter page that it has decided to create a gender-neutral safe space for LGBTQ+ students and designated the ground floor of a dorm for them. The university also said rooms will be allotted to students who identify themselves as members of the LGBTQ+ community.
The university has announced the bathroom on the dorm's ground floor is now gender-neutral. While the university is drafting its final policy, LGBTQ+ students' concerns will be addressed using the interim policy.
Vice Chancellor Faizan Mustafa told the Washington Blade that since he joined the university in 2012, he has followed the "liberty model" of administration rather than the "control." According to Mustafa, his model of administration allowed him to let students participate in policymaking, which led to a gender-neutral campus.
"I feel that the knowledge creation happens in liberal spaces," said Mustafa. "And the knowledge creation requires that the university spaces should be liberated because knowledge creation requires creativity, and creativity does not come if you have control."
A student in June 2015 requested the university not include gender in its diplomas. The university swiftly accepted this request and used the neutral prefix "Mx." This led to the idea of inclusivity at the university campus.
"When some students reached out to me that while the liberty model is good for everyone, we are not doing enough for the gender and Transgender people. So, I constituted a committee," said Mustafa. "I included some students in the committee, some teachers, and then I said let's make a new beginning. Accordingly, the policy was approved by me, and now we are inviting suggestions for the policy before we go to the statutory bodies of the university. We will not follow the gender-binary at the campus."
The university's Trans Policy Committee drafted the "Policy on Inclusive Education for Gender and Sexual Minority."
Under the self-identification policy, students need to write a self-attested declaration, which will be the basis of gender identity recognition. The policy also suggests that gender in official records should be independent of the student's honorific titles in the legal documents.
The policy states no documents will assign any gender to a student. Even after the declaration of gender identity, students will be able to change their names and pronouns. The policy also highlights self-identified gender will form the basis for all entitlements that result from the policy, for instance, dorm accommodation, scholarships and the right to file discrimination claims.
"Certainly what the university did is great but the entire discourse and activism around creating gender-neutral spaces were led by students and informal student collectives like NALSAR Queer Collective, Savitribai Intersectional Study Circle, NALSAR Minorities Forum, etc.," said Kranthi, a fourth-year student who co-founded the NALSAR Queer Collective.
Kranthi is a member of the committee that drafted the new policy.
"I must add, LGBTQ+ students in NALSAR would not have achieved the recognition of their basic rights without the support and solidarity of Dalit, Adivasi, Muslim and Bahujan students," said Kranthi. "The support and solidarity of other marginalized groups in the university is an important part of our struggle for gender-neutral spaces."
Kranthi said the creation of gender-neutral spaces sends a strong message to the world that anyone who doesn't fit or refuses to fit in the gender binary system is welcome and recognized.
"What has happened so far in our university is only little, and so much more needs to be done if we want to shift the whole institutional culture towards real inclusion of gender and sexual minorities," said Kranthi. "Until economic and social support is provided for Trans and queer students from lower socio-economic backgrounds these changes brought by the university would mean nothing to them and would only serve the interests of upper caste, upper-caste queer students. Hopefully, we will be able to focus more on substantial aspects like capacity and skill development, financial aid and scholarships, internship-aid for queer and Trans students than on formal procedures and piecemeal changes."
A spokesperson for Queer Nilayum, a support group for LGBTQ+ people in Hyderabad, praised the new policy.
"We think providing gender-neutral washrooms and hostels is a great step towards creating a safer and more affirming campus for Transgender (trans), non-binary (nb), and gender-nonconforming people (GNC)," they said. "However, creating gender-neutral infrastructure and just saying that 'there will be no discrimination based on gender' isn't enough to protect the rights of gender marginalized people. There needs to be a lot more awareness and education about gender so that people who are gender-marginalized recognize their biases and preconceived notions about Trans, nb (non-binary), and GNC (gender non-conforming) people. There also need to be policies in place to prevent instances of discrimination and to ensure fairness and justice for those who face discrimination."
A study that UNESCO conducted in 2019 found 60 percent of LGBTQ+ of middle and high school students in India faced bullying or harassment. Forty-three percent of respondents said they faced sexual harassment in elementary school, while 70 percent of LGBTQ+ students who were bullied said they suffer from anxiety and depression and 33 percent dropped out.
Ankush Kumar (Mohit) is a freelance reporter who has covered many stories for Washington and Los Angeles Blades from Iran, India and Singapore. He recently reported for the Daily Beast. He can be reached at [email protected].
Indian Defense Ministry denies clearance to film about gay former soldier
Onir wrote the 'We Are' script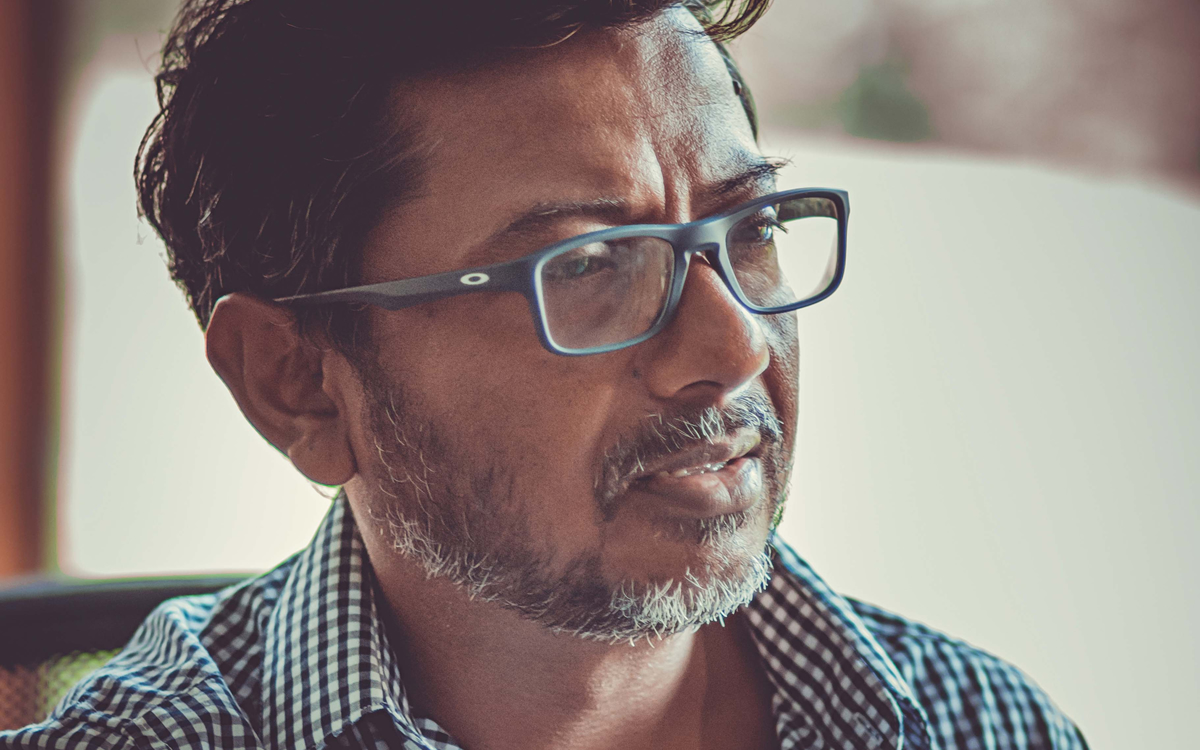 NEW DELHI — An Indian filmmaker has criticized the country's Defense Ministry's decision to not approve his film about a former soldier who left the military after he came out as gay.
Onir, who wrote the script "We Are," which is based on the real-life story of former Maj. J Suresh, filed an official request with the Defense Ministry last year for clearance. The Defense Ministry denied his request after reviewing the script.
According to Onir, Defense Ministry's officials in a phone call with him said that a main character is a soldier who is gay, which is illegal in the Indian Army. That makes his film ineligible for clearance.
The Defense Ministry in 2020 wrote a letter to the Information and Broadcasting Ministry. It stated that producers must obtain permission from the Defense Ministry before broadcasting a movie or a Web series about the Indian armed forces. While justifying the decision on clearance for any film that shows Army personnel, the Defense Ministry said the morale of Army personnel falls when film producers show an Army man in a derogatory manner.
"There are 56 countries across the world where the LGBTQI community is accepted as part of the military," Onir told the Washington Blade.
"After the Supreme Court's verdict of 2018, organically different institutions should have followed the Supreme Court ruling and empowered the community while celebrating the diversity and inclusion, but this is unfortunate that even after Supreme Court's verdict, the Indian Army does not accept the community as fit enough to serve in the armed forces," he added further.
The law governing the Indian military makes homosexuality a punishable offense. According to Section 46(a) of the Army Act 1950, any person guilty of any disgraceful conduct of a "cruel, indecent or unnatural kind" will, on conviction by court-martial, face up to seven years in jail.
"Anyone, irrespective of their sexuality, should be evaluated for their work, skill, patriotism or intelligence," said Onir.
"Sexuality does not define anyone's skill in the Army or anywhere else, and so LGBTQ people serving the country are equally heroes," he added.
Onir told the Blade that he had already sent an appeal to the defense secretary and expressed concerns that rejection of his request is discriminatory, but he rejected the idea that he will go to court if the appeal is not granted. Although he is very optimistic this time, Onir said he will think of other ways to make the film possible if the defense secretary rejects his request.
Former Indian Army Chief Bipin Rawat in 2019 said the armed forces will continue to consider homosexuality an offense. Rawat also said that the Indian Army under the Army Act was not "westernized and modernized," and was "conservative" when it came to dealing with adultery or homosexuality.
Rawat last month died in a helicopter crash.
Defense Minister Rajnath Singh, a right-wing Hindu nationalist, in 2013 said that his party (Bharatiya Janata Party) does not support homosexuality. While taking a conservative position on the matter, Singh further said that homosexuality is an "unnatural act" and can not be supported. In 2018, while striking down colonial-era law, that criminalized homosexuality, the India's chief justice said that the law will not apply to sex between consenting adults, irrespective of their gender.
The Indian government last year argued in the Delhi High Court that the law does not recognize same-sex marriage in India.
While defending Singh's 2015 statement in 2015, BJP leader, Subramanian Swamy, in a bizarre statement said "homosexuality is a danger to the national security." Swamy also said that homosexuality is a "genetic disorder."
Some BJP leaders have a history of taking extreme homophobic stands. Sudhir Mungantiwar, a BJP lawmaker, recently stirred controversy by questioning Maharastra state's government's move to appoint representatives of the LGBTQ community as members of universities.
"Are you going to hire lesbians and gays as members? Shouldn't a joint medical committee be set up on this? It mentions bisexual and asexual relations. However, no one has yet defined these," said Mungantiwar. "Even someone who has sex with an animal can become a member, as per the government's proposal. Will the animal certify to their sexual relationship?"
Onir believes the Indian military will soon adopt the policy to allow the LGBTQ people to serve.
"India has good relations with American, French and the British military. All these countries allow LGBTQ personnel for the service," Onir said. "These militaries practice together sometimes, so sooner or later Indian Army will change the policy and will allow LGBTQ people."
Onir has won 16 film awards, including two national awards. Talking about his upcoming movies, Onir said he is working on "Sid," a coming-of-age film, and a lesbian rom-com which is based on the life of writer Raga Olga D'silva.
"Although Bollywood, the Indian film industry, makes over a thousand films every year," said Onir. "The number of films depicting LGBTQ stories is still negligible," he added.
Lieutenant Gen. Manoj Pande took over as the new Army chief on Feb. 1.
It remains to be seen if the new Army chief adopts the more liberal policies or follows his predecessors, but a growing number of Indian young people are demanding equal rights for the LGBTQ community.
Mohit Kumar (Ankush) is a freelance reporter who has covered different stories that include the 2020 election in the U.S. and women's rights issues. He has also covered NASA, the European Space Agency, the Canadian Space Agency and loves to help people. Mohit is on Twitter at @MohitKopinion and can be reached at [email protected].
Report: Iran executes two gay men for sodomy
Advocacy group says execution took place in Maragheh prison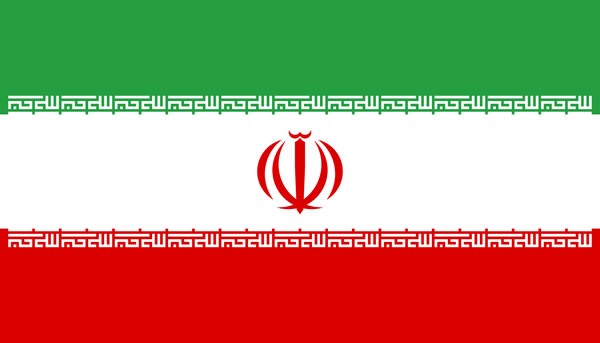 MARAGHEH, Iran — Iran has reportedly executed two gay men who were convicted of sodomy.
The Associated Press cites a report the Human Rights Activists News Agency released on Sunday that says Mehrdad Karimpour and Farid Mohammadi were sentenced to death six years ago for "forced sexual intercourse between two men." The Human Rights Activists News Agency notes Karimpour and Mohammadi were hanged at a prison in Maragheh, a city that is 310 miles northwest of the Iranian capital of Tehran.
Iran is among the handful of countries in which consensual same-sex sexual relations remain punishable by death.
The AP notes two men in Maragheh who were convicted of sodomy were executed last July.
The State Department last May condemned the murder of Ali Fazeli Monfared, whose relatives reportedly kidnapped and beheaded him after they learned he was gay. Members of the Iranian Revolutionary Guard Corps a few months later arrested a lesbian woman as she tried to enter Turkey.