Indian Defense Ministry denies clearance to film about gay former soldier
Onir wrote the 'We Are' script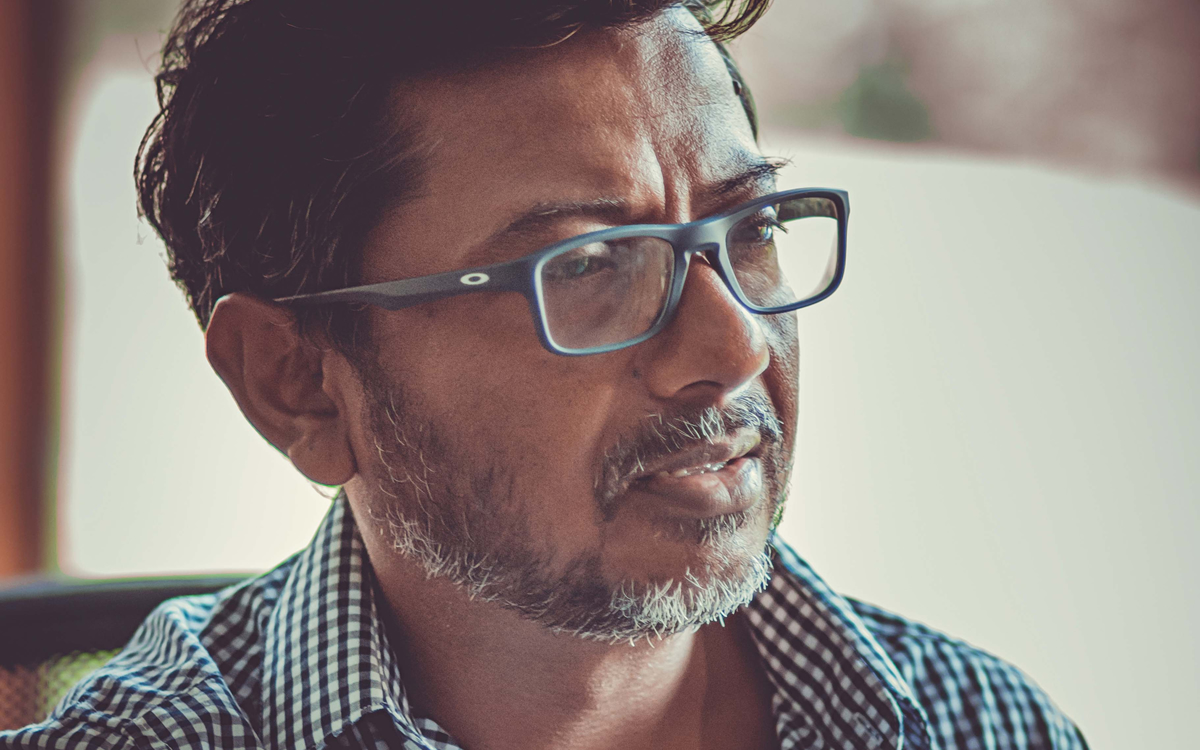 NEW DELHI — An Indian filmmaker has criticized the country's Defense Ministry's decision to not approve his film about a former soldier who left the military after he came out as gay.
Onir, who wrote the script "We Are," which is based on the real-life story of former Maj. J Suresh, filed an official request with the Defense Ministry last year for clearance. The Defense Ministry denied his request after reviewing the script.
According to Onir, Defense Ministry's officials in a phone call with him said that a main character is a soldier who is gay, which is illegal in the Indian Army. That makes his film ineligible for clearance.
The Defense Ministry in 2020 wrote a letter to the Information and Broadcasting Ministry. It stated that producers must obtain permission from the Defense Ministry before broadcasting a movie or a Web series about the Indian armed forces. While justifying the decision on clearance for any film that shows Army personnel, the Defense Ministry said the morale of Army personnel falls when film producers show an Army man in a derogatory manner.
"There are 56 countries across the world where the LGBTQI community is accepted as part of the military," Onir told the Washington Blade.
"After the Supreme Court's verdict of 2018, organically different institutions should have followed the Supreme Court ruling and empowered the community while celebrating the diversity and inclusion, but this is unfortunate that even after Supreme Court's verdict, the Indian Army does not accept the community as fit enough to serve in the armed forces," he added further.
The law governing the Indian military makes homosexuality a punishable offense. According to Section 46(a) of the Army Act 1950, any person guilty of any disgraceful conduct of a "cruel, indecent or unnatural kind" will, on conviction by court-martial, face up to seven years in jail.
"Anyone, irrespective of their sexuality, should be evaluated for their work, skill, patriotism or intelligence," said Onir.
"Sexuality does not define anyone's skill in the Army or anywhere else, and so LGBTQ people serving the country are equally heroes," he added.
Onir told the Blade that he had already sent an appeal to the defense secretary and expressed concerns that rejection of his request is discriminatory, but he rejected the idea that he will go to court if the appeal is not granted. Although he is very optimistic this time, Onir said he will think of other ways to make the film possible if the defense secretary rejects his request.
Former Indian Army Chief Bipin Rawat in 2019 said the armed forces will continue to consider homosexuality an offense. Rawat also said that the Indian Army under the Army Act was not "westernized and modernized," and was "conservative" when it came to dealing with adultery or homosexuality.
Rawat last month died in a helicopter crash.
Defense Minister Rajnath Singh, a right-wing Hindu nationalist, in 2013 said that his party (Bharatiya Janata Party) does not support homosexuality. While taking a conservative position on the matter, Singh further said that homosexuality is an "unnatural act" and can not be supported. In 2018, while striking down colonial-era law, that criminalized homosexuality, the India's chief justice said that the law will not apply to sex between consenting adults, irrespective of their gender.
The Indian government last year argued in the Delhi High Court that the law does not recognize same-sex marriage in India.
While defending Singh's 2015 statement in 2015, BJP leader, Subramanian Swamy, in a bizarre statement said "homosexuality is a danger to the national security." Swamy also said that homosexuality is a "genetic disorder."
Some BJP leaders have a history of taking extreme homophobic stands. Sudhir Mungantiwar, a BJP lawmaker, recently stirred controversy by questioning Maharastra state's government's move to appoint representatives of the LGBTQ community as members of universities.
"Are you going to hire lesbians and gays as members? Shouldn't a joint medical committee be set up on this? It mentions bisexual and asexual relations. However, no one has yet defined these," said Mungantiwar. "Even someone who has sex with an animal can become a member, as per the government's proposal. Will the animal certify to their sexual relationship?"
Onir believes the Indian military will soon adopt the policy to allow the LGBTQ people to serve.
"India has good relations with American, French and the British military. All these countries allow LGBTQ personnel for the service," Onir said. "These militaries practice together sometimes, so sooner or later Indian Army will change the policy and will allow LGBTQ people."
Onir has won 16 film awards, including two national awards. Talking about his upcoming movies, Onir said he is working on "Sid," a coming-of-age film, and a lesbian rom-com which is based on the life of writer Raga Olga D'silva.
"Although Bollywood, the Indian film industry, makes over a thousand films every year," said Onir. "The number of films depicting LGBTQ stories is still negligible," he added.
Lieutenant Gen. Manoj Pande took over as the new Army chief on Feb. 1.
It remains to be seen if the new Army chief adopts the more liberal policies or follows his predecessors, but a growing number of Indian young people are demanding equal rights for the LGBTQ community.
Mohit Kumar (Ankush) is a freelance reporter who has covered different stories that include the 2020 election in the U.S. and women's rights issues. He has also covered NASA, the European Space Agency, the Canadian Space Agency and loves to help people. Mohit is on Twitter at @MohitKopinion and can be reached at [email protected].
Cloud-based platform seeks to improve health care for LGBTQ+, intersex Indians
Borderless LGBT currently operates in Bengaluru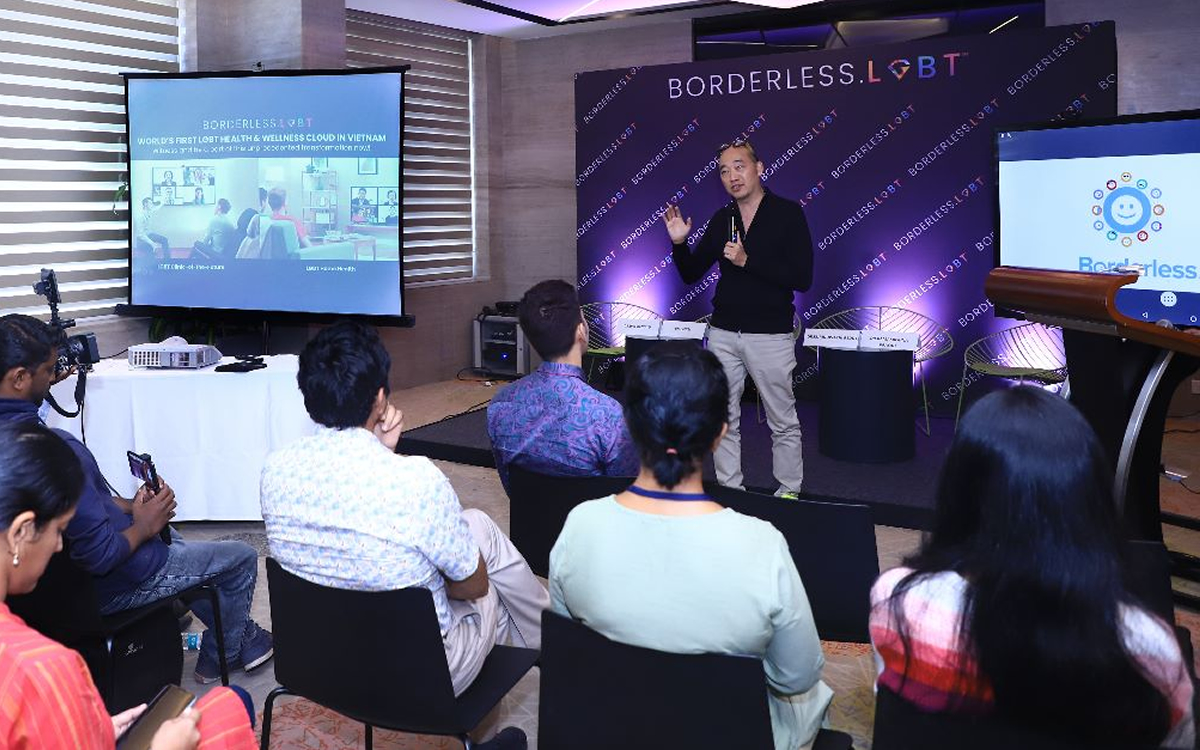 BENGALURU, India — The COVID-19 pandemic wreaked havoc and forced India into a strict lockdown.
The Indian government, through the Union Health Ministry, says upwards of 530,677 people died from COVID-19, and the country administered 2,200,212,178 doses of vaccines. The pandemic, however, exposed the truth about discrimination based on gender identity in the country's healthcare system.
India's Transgender community, in particular, had a difficult time accessing the vaccine. 
The country's LGBTQ+ and intersex community often faces discrimination and stigma in both traditional private and government-run healthcare facilities. To tackle this, Borderless LGBT, the world's first cloud-based health and wellness medical service that specifically focuses on LGBTQ+ and intersex healthcare, has launched a cloud clinic in India.
The cloud-based platform allows global experts to collaborate with local doctors who are interested in LGBTQ+ and intersex medicine to provide care to LGBTQ+ and intersex patients either in the clinic or at home via immersive telemedicine.
Borderless Health Care Group, Borderless LGBT's parent company, provides a wide range of healthcare and wellness solutions to patients globally that includes general health, women's health, men's health, chronic disease management and pet care. But the idea behind Borderless LGBT came from the sense that the LGBTQ+ and intersex community is the most underserved, and there was a need for a platform that provides healthcare and wellness services to the community without any judgment.
"The goal is to democratize LGBT healthcare knowledge and services via the implementation of (an) LGBT clinic-of-the-future and technology-enabled LGBT home health," Lani Santiago, vice president of the Borderless Healthcare Group's Chairman's Office, told the Washington Blade. "We have doctors from the U.S., Europe, Australia, (Southeast) Asia, India, etc."
COVID-19 — and associated lockdowns, loss of employment and loved ones, the sudden overflow of patients and isolation from friends and family — affected mental health in India. This trend, however, is not new for the LGBTQ+ and intersex community.
Community members in a largely conservative Indian society have faced mental health issues all their lives, and researchers around the world have said the LGBTQ+ and intersex people face more mental health issues than heterosexuals. The stigma and prejudice in society have a different impact on the community.
Borderless LGBT in India, among other things, is providing mental health services for the LGBTQ+ and intersex community. The cloud-based platform is also providing health services for HIV, STD, sexual wellness, chronic disease management and family planning for the LGBTQ+ and intersex community in India.
Borderless LGBT is currently providing health care services in Bengaluru, the capital of Karnataka state in southern India. But in an interview with the Blade, Santiago said that the company has planned to roll out the services in other key cities in the country.
Santiago said that the traditional medical services that general hospitals offer do not cater to the specific needs of the LGBTQ+ and intersex community. In addition, the inefficiency and inherent conflict of interest in the traditional medical fraternity will take a long time to serve them.
"Borderless LGBT aims to create a new online-to-offline delivery channel to provide LGBT community unparalleled access to the best-of-class LGBT health and wellness knowledge and services where local doctors interested in LGBT healthcare can have instant access to global experts to support the management of their LGBT patients," said Santiago. "The traditional provision of services is usually dependent on the knowledge and experience of the local doctor which in India, LGBT healthcare is still at its infancy."
A 2021 report from National AIDS Control Organization, a division of India's Health and Family Welfare Ministry, notes 2.4 million people are living with HIV in the country.
Stigma, societal pressure, and shame have pushed gay men underground, and not many of them seek help regarding HIV and other sexually transmitted infections. Borderless LGBT and other innovative healthcare solutions can provide an opportunity for patients from the community to seek medical attention without facing discrimination, shame, or stigma with their privacy intact.
"Borderless LGBT is positioned to support the local doctors with the latest knowledge in LGBT healthcare via a new online-to-offline global 'co-care' model with global experts," said Santiago. "Thus, bringing the best of proximal local care and the best of global matured LGBT healthcare knowledge to the LGBT community."
Vinay Chandran, executive director of Swabhava, an NGO in India that supports the LGBTQ+ and intersex community with health and advocacy, told the Blade that a generation of LGBTQ+ and intersex people who have not benefitted from public health services might hopefully benefit from these cloud-based efforts.
One concern that Chandran has is how people outside of urban areas will access these services. Chandran, however, believes time will tell whether Borderless LGBT's efforts to ensure adequate health care outreach will prove successful.
"LGBT+ people have had personal and historical encounters with healthcare that range from the ignorant to the violent," he said. "It is to the credit of a huge number of activists and legal challenges that the National Medical Commission of India have required a rewriting of curriculum and contemplate disciplinary action for those practising conversion therapy. However, implementation fo such measures will take time. Meanwhile, if the working LGBT+ population can have access to such clinics, I'm sure it will benefit quite a few of them."
Amrita Sarkar of Alliance India, another NGO that works to bolster care for Indians with HIV, echoed Chandran's concerns about lack of access to cloud-based health care outside of urban areas. Sarkar during an interview with the Blade encouraged Borderless LGBT to work with local LGBTQ+ and intersex organizations to raise awareness of these platforms.
Ankush Kumar is a freelance reporter who has covered many stories for Washington and Los Angeles Blades from Iran, India and Singapore. He recently reported for the Daily Beast. He can be reached at [email protected]. He is on Twitter at @mohitkopinion.