COVID protests in Canadian capital get violent & homo/transphobic
Many residents say they've felt let down by all levels of government and police since the protest convoy arrived Jan. 28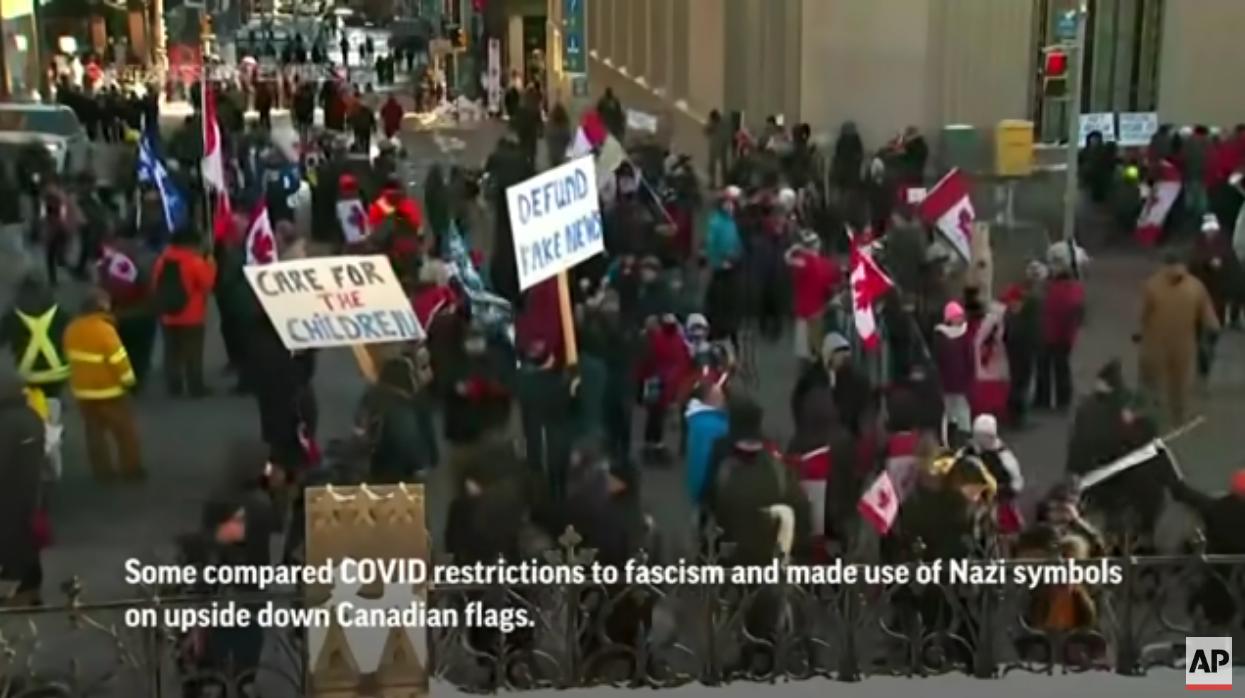 OTTAWA – As the nationwide protests against Prime Minister Justin Trudeau's government's mandates on vaccinations, masks, and other preventative measures against the coronavirus pandemic enters a second week, ground zero for the so-called "Freedom" demonstrations in the capital's downtown area has become so combative that residents are now in fear.
In multiple interviews with Canadian media outlets including the CBC, Ottawans say they are under siege.
For 10 days, downtown residents have been subjected to relentless honking, random fireworks and choking diesel fumes from trucks parked near their homes. They've expressed outrage over the open display of hate symbols, and some say they've been subjected to racial, homophobic and transphobic slurs. Others claim they've been attacked for wearing masks, the CBC reported Tuesday.
Many residents say they've felt let down by all levels of government and police since the protest convoy arrived Jan. 28.
In addition to the unceasing cataphonics of the truckers blaring horns as they continue to block most of the thoroughfares in downtown, the noise soon to be abated by a temporary injunction issued by Justice Hugh McLean during a court hearing in Ottawa Monday which is effective immediately and is meant to silence the horns at all hours for the next 10 days, wanton acts and threats of violence continue to plague the city's residents.
Blatant acts of racism also have residents on edge. "Being a woman of colour, I felt very fearful," said Arushana, who left her home in the ByWard Market to stay with a colleague in the Glebe last weekend. (CBC is not using her last name because she is concerned for her safety.}
After putting up with sleepless nights and fireworks being aimed at her building, one of the final straws was seeing a Confederate flag on her way home from work.
"I broke down," she said. "As a first generation immigrant child, seeing such hatred, especially when my parents came to this country to provide me and my sister with a better opportunity and a better life … I didn't feel safe."
CBC reported that its journalists also heard dozens of similar stories from people via email.
[Yet another wrote] she was confronted on her way to the grocery store. "I was shoved, screamed at, called [sexist and homophobic slurs], and had three large men try to pen me in and physically block my way, because I was wearing a mask."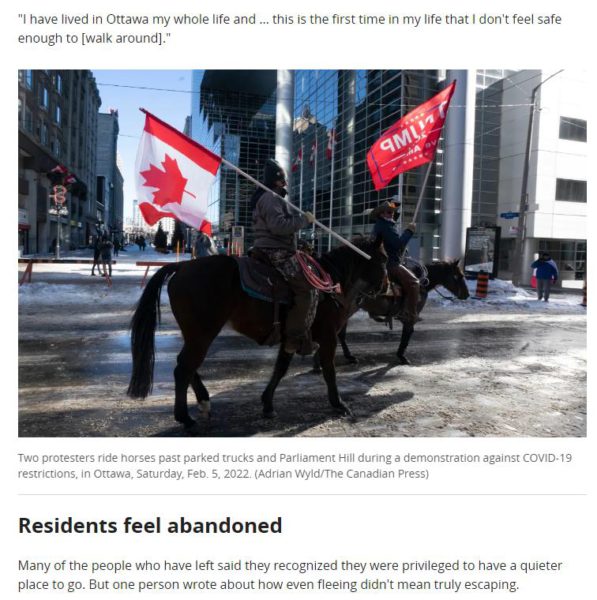 The Blade spoke with a gay resident who asked to not be identified who said that he had left a Tim Hortons located on Albert Street not far from Parliament Hill when he encountered a group of trucker-protestors who immediately verbally assaulted him.
"They shoved me up against the side of the building and then snatched my toque off my head and then they saw the design on it- the gay Maple leaf flag, it got ugly. One of them got in my face and said that wearing it was a desecration. Then he shoved me hard, called me a faggot and threatened to beat me. I managed to get away but I'm now at my cousins. I don't feel safe to go back to my flat," he told the Blade.
The protests have also gotten the backing of American anti-mask/vaccination activists including prominent anti-LGBTQ+ evangelicals. On his Facebook page, Franklin Graham urged Canadians to back the truckers and others: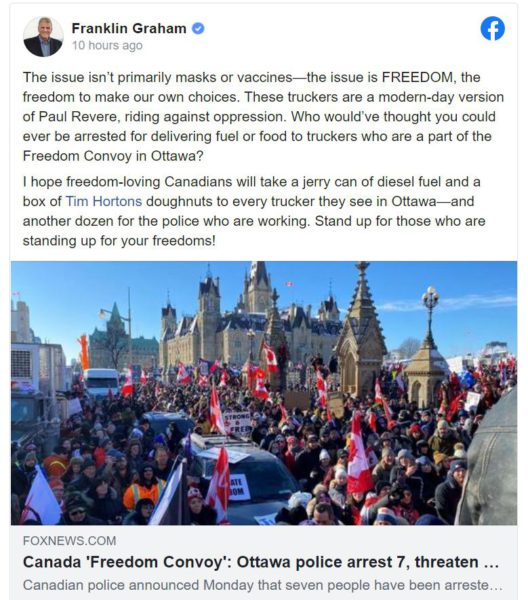 Canadian male teen arrested for mass shooting threat against Florida Pride
In regard to the suspect the West Palm Beach Police Deputy Chief noted; "I can say through his statement that there's no remorse"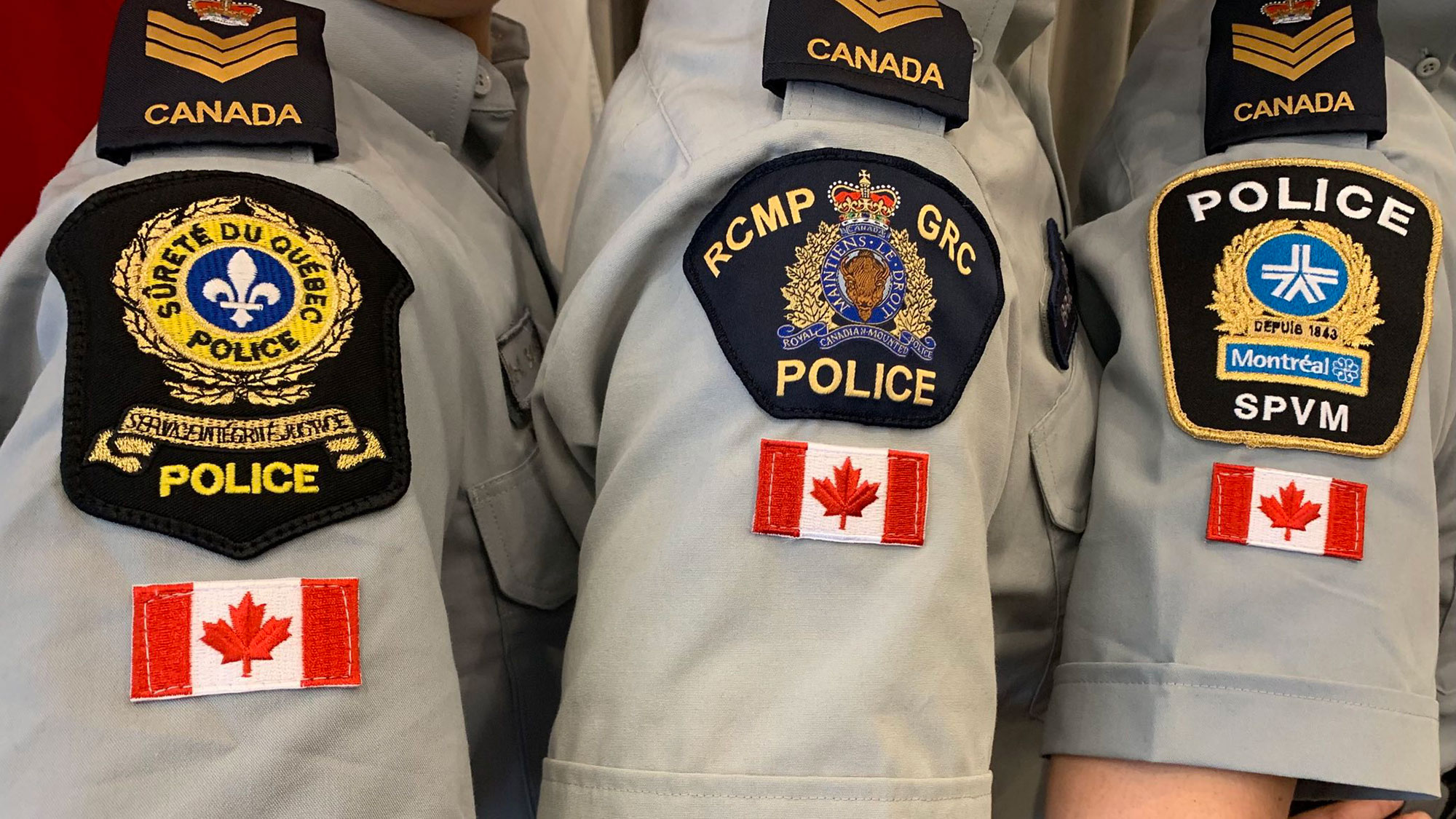 TORONTO – A 17-year-old male adolescent was arrested by Canadian law enforcement after he threatened to commit a mass shooting at Pride on the Block 2022 in West Palm Beach, Florida.
A report was received Sunday, June 5, by the City of Miami Police Department that a video was online posted to the video chat platform Omegle where the teenager suspect was seen waving a gun in the video, making anti-LGBTQ+ comments, and he additionally claimed to be living in Palm Beach County, where he said he was going to commit the mass shooting that day.
After a joint investigation by Miami Police Department which had notified the West Palm Beach Department, the assistance of the FBI, New York Police Department, Toronto Police Service and Peel Regional Police was enlisted to locate and arrest the suspect.
A spokesperson for the RCMP acknowledged that the suspect was arrested Monday and that the weapon seen in the video was recovered. He was charged with threatening to commit a mass shooting and charges including written or electronic threats to kill, do bodily injury, or conduct a mass shooting or an act of terrorism. Charges are also pending in Florida.
ABC News affiliate WPBF 25 reported that West Palm Beach Police Department Deputy Chief Rick Morris said during the press conference that the suspect knew the area well and most likely had other areas in mind for other attacks, but was not in West Palm Beach at the time of the arrest.
"People were very scared. The Pulse nightclub shooting is still very much in people's minds especially in our gay community, which is tragic. We want the LGBTQ community to know we stand behind them," Morris said.
In regard to the suspect Morris noted; "I can say through his statement that there's no remorse."
West Palm Beach police had uniformed and plainclothes officers along with SWAT team members at the Pride on the Block event on Sunday, which was delayed one day due to severe weather WPBF 25 reported.
"We did ramp (our enforcement) up in addition to the operational plan that we already had in place but I can't go into the details or the specifics," said Mike Jachles, public information officer for the West Palm Beach Police Department.
He continued, "These were hate-filled threats targeted at a 'gay event' in Palm Beach County and the West Palm Beach Police Department is committed to ensuring the safety of our residents, visitors and anyone who comes to our city."
He is in custody in Canada currently awaiting extradition to Palm Beach County Florida.
Teen previously charged in anti-LGBTQ hate crimes facing terror charges
Seth Bertrand, 19, was charged with participating in or contributing to, directly or indirectly, any activity of a terrorist group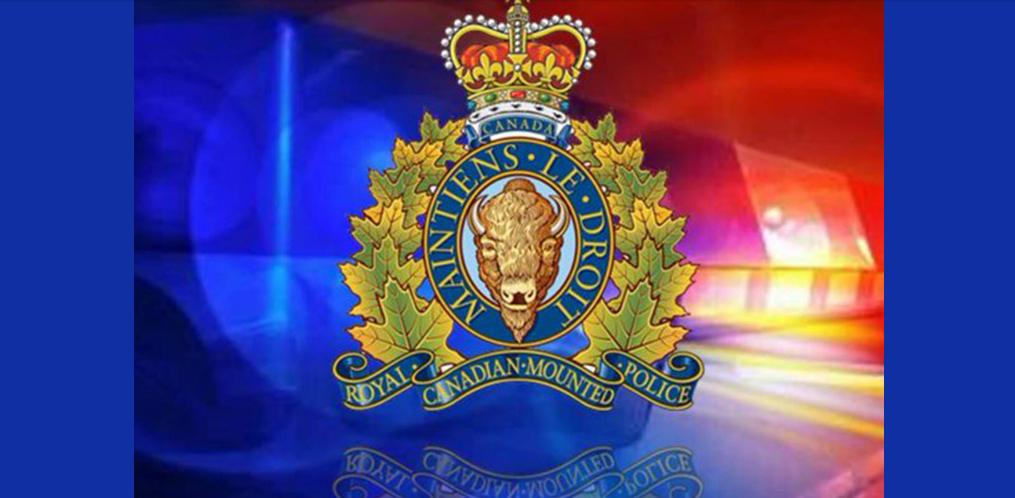 OTTAWA, Ontario, Canada – The Royal Canadian Mounted Police (RCMP) announced Friday that a 19-year-old resident of Windsor, Ontario was charged with for allegedly joining a violent neo-Nazi group that has been designated a terrorist group.
Seth Bertrand, 19, was charged with participating in or contributing to, directly or indirectly, any activity of a terrorist group for the purpose of enhancing the ability of any terrorist group to facilitate or carry out a terrorist activity, contrary to the Canadian Criminal Code.
As a result of the current investigation, the RCMP was able to determine that Bertrand had filed an online application to join a listed terrorist entity, the Atomwaffen Division (also known as National Socialist Order), a Neo-Nazi group and offered his skills and commitment to do things for this listed terrorist entity.
According to court documents filed by the RCMP, Bertrand committed various hate motivated offenses in the Windsor area between February 12 and May 20, 2021, including throwing a brake rotor through the windows of Trans Wellness Ontario and tagging the walls with obscene transphobic slurs and a swastika.
The Globe and Mail reported Bertrand was also accused of vandalizing a home that flew a gay-pride flag.
Seth Bertrand, 19, of Windsor is now facing a terrorism charge after attempting to join National Socialist Order – a rebrand of Atomwaffen Division – and offering to do things for the group. 🧵https://t.co/vc1qzyBTCT pic.twitter.com/XM6W9Jx97O

— Canadian Anti-Hate Network (@antihateca) May 6, 2022
Canada lifts gay blood ban & Trans Canadians counted for first time
It's 1st time Statistics Canada differentiated between "sex at birth" & "gender" in census- 3 mo. donor deferral period for gay/bi men ends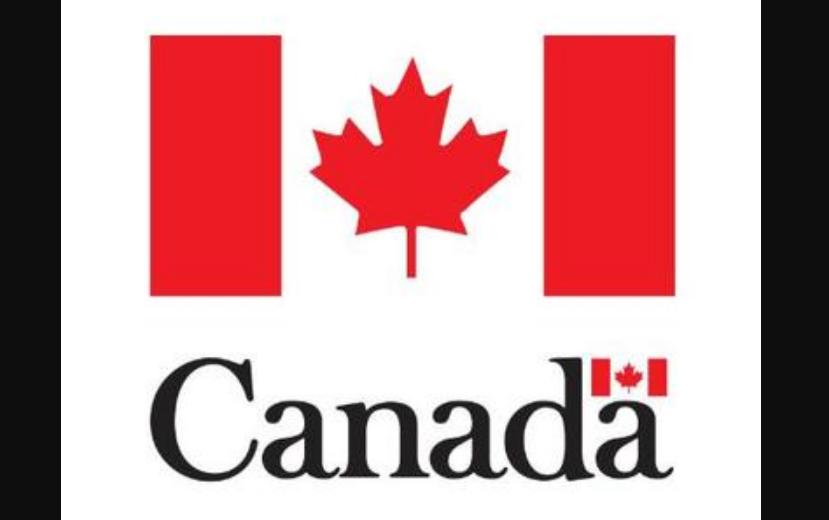 TORONTO – Health Canada approved Canadian Blood Services' submission to eliminate the three-month donor deferral period for gay and bisexual men as well as some other folks in the LGBTQ+ community CTV News reported Thursday.
The policy change, which was years in the making, will allow Canadian Blood Services (CBS) to introduce the new behavior-based questionnaire by Sept. 30. It will apply to both blood and plasma donations. CBS will be able to screen all donors regardless of gender or sexuality. Instead, donors will be screened based on their sexual behaviors.
#BREAKING: Health Canada has given the green light to lift restrictions on blood donations from men who have sex with men.https://t.co/vfynftXT91

— Globalnews.ca (@globalnews) April 28, 2022
Health Canada has authorized Canadian Blood Services' submission to eliminate the 3-month donor deferral period for men who have sex with men, and instead screen all donors for high-risk sexual behaviourhttps://t.co/qCsCAIOWTN

— GC Newsroom (@NewsroomGC) April 28, 2022
Census data released Wednesday offers an unprecedented snapshot of Canada's transgender population, showing 0.33 per cent of residents identify as a gender that differs from the sex they were assigned at birth.
The data collected during last year's national household survey shows about 100,815 people are transgender or non-binary, including 31,555 who are transgender women, 27,905 who are transgender men and 41,355 who are non-binary, CTV News reported.
It's the first time Statistics Canada has differentiated between "sex at birth" and "gender" in the census. While the agency and advocates agree the new numbers likely underestimate the true size of the population, they say the data will offer crucial insight into a marginalized community.
Fae Johnstone, a transgender advocate, told CTV that population-level data backing up trans people's lived experience has thus far been slim, so this new information is important both symbolically and practically.
"It says something when our government is recognizing the existence of trans folks who have historically been kept out of these conversations and uncounted," Johnstone said. "But it also is useful to us to better understand how we can focus interventions and address health inequities experienced by trans folks across this country."
New data from the #2021Census are now available:
• Age and type of dwelling: https://t.co/8LCaDd0lM9
• Sex at birth and gender: https://t.co/RVLsQFLzAQ

Check out the thread below for some key highlights: 👇 pic.twitter.com/PWHW7Gmbh2

— Statistics Canada (@StatCan_eng) April 27, 2022