Animated docs tell gay stories a century apart
'Coded,' 'Flee' essential viewing for any queer film fan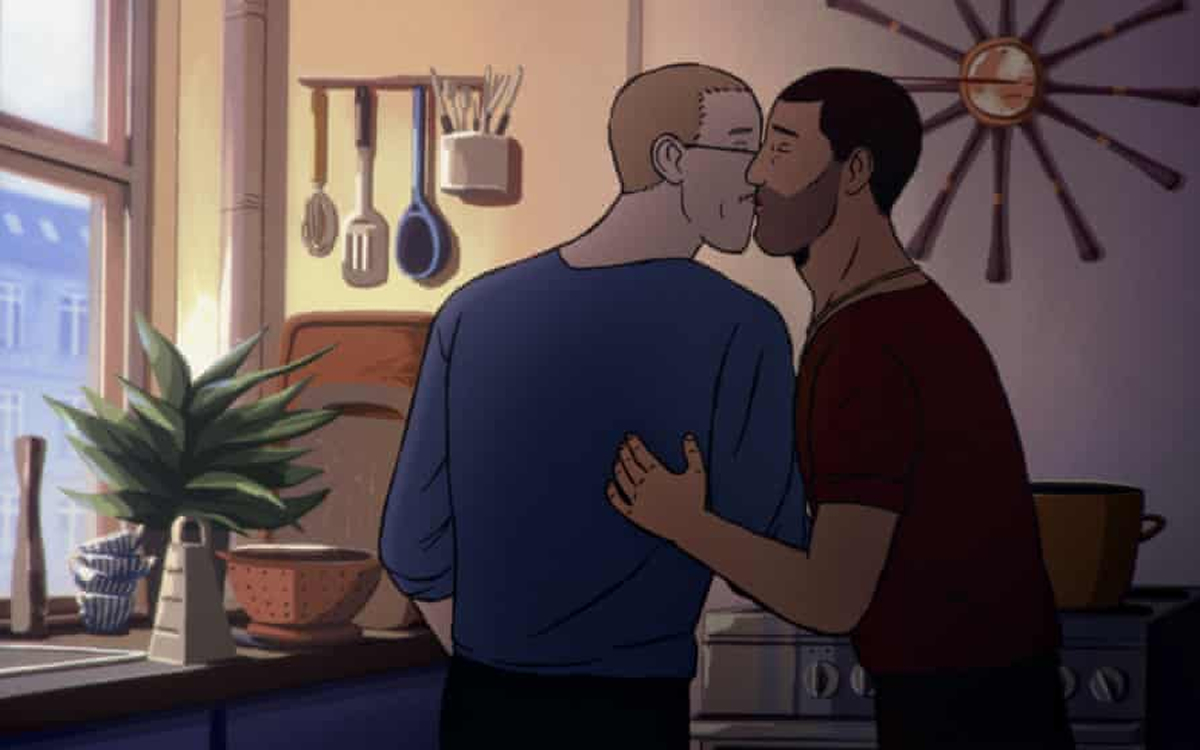 At first thought, the idea of using animation to make a documentary film seems fundamentally at odds with what a documentary film is supposed to be. When the entire purpose of a movie is to offer a truthful, non-fictional presentation of a real-life situation or story, using an inherently artificial tactic like animation feels somehow less than honest. What happens, though, when the information that filmmaker wants to deliver is 100 percent truthful, yet no visual record or documentation of it is possible?
That's when it's time to get creative, and as two of 2021's best documentaries prove, "creative" is not synonymous with "dishonest."
In "Coded: The Hidden Love of J.C. Leyendecker," director Ryan White relies predominantly on animation in telling the long-obscured life story of its subject – one of the most prominent artists of his time, whose early 20th century commercial illustrations helped to define modern advertising art but whose life and legacy have long been all but forgotten. Forgotten, that is, except within the gay community, where the obvious homoerotic undertones of his impossibly idealized male figures and the settings in which he placed them shone like a beacon signal that reminded them they were not alone.
In fact, Leyendecker's heyday was during a time known as the "Pansy Craze," in which the giddy progressive atmosphere of the "roaring 20s" allowed for a brief surge in LGBTQ acceptance and visibility; nevertheless, he remained closeted for life, to all but his inner circle (and of course his long-term partner, who was also his model and muse), even going so far as to destroy most of the letters and drawings that would have "outed" him after his death.
With virtually no visual material to work with – save for a few grainy photos and Leyendecker's copious catalogue of illustrations – White tells much of the story via animation inspired by the artist's visual style, accompanied by voiceovers from Neil Patrick Harris and interspersed with "talking head" style remarks from cultural historians and others with insight on his legacy. It's a perfect match to the material, for obvious reasons, but it also gives emotional resonance to what might otherwise be a mere recitation of dry biographical facts. Tellingly, Leyendecker remains a distant, enigmatic figure even as his story draws our empathy – a solemn reminder of the self-erasure he felt compelled to perform on his own life.
Danish filmmaker Jonas Poher Rasmussen undertakes a more ambitious challenge with the feature-length "Flee," which must chronicle an Afghan teenager's escape from his homeland without any real-life footage. It's the story of Rasmussen's high school friend Amin, now a successful adult pursuing a postdoctoral degree, who has always kept secret the full story of his ordeal for the protection both of those who helped him find refuge in the West and of family members still in peril. On the brink of marriage to his boyfriend Kasper – who knows only a set of false facts concocted to obscure the risky details of his past – he feels the need to share the truth of his traumatic experience and confides it to Rasmussen in recorded conversations.
Those interviews form the bulk of "Flee," unfolding a grim but inspirational take that begins with happy memories of Amin's childhood (such as his fondness for wearing his sister's dress) before launching into the nightmare history that has cast a shadow over his life ever since: how his father was persecuted and finally taken away by the mujahedeen, who had seized control after the collapse of the Soviet-backed Afghan government; how his remaining family, with the help of an older brother living in Moscow, enlisted the expensive aid of human traffickers to be smuggled out of an increasingly dangerous Kabul, only to suffer one heartbreaking setback after another; how he was finally able to make it to safety in Denmark only by leaving his mother and siblings behind and vowing to respect the admonitions of the traffickers never to veer from the cover story they made him learn by heart.
There are surprising moments of lightness, too, many of which involve Amin's coming of age into his queer identity (no spoilers, but that part of the tale is a refreshing departure from expectation in stories such as this), which pull us back from the brink of despair; and interspersed throughout are scenes of the present (also animated) in which he opens up about his relationship with Kasper and his desire to fully connect – because despite having built a successful life for himself and even being in furtive and occasional contact with some members of his long-lost family, he still finds himself feeling like a fugitive, unsafe and alone.
That's the truth at the heart of Rasmussen's film, driven home by Amin's recorded observation that "When you flee as a child, you are constantly on guard – you're afraid to trust anyone, even your partner, even your best friend." It's the point of access to Amin's harrowing story for many of us who have never endured the hardships he was forced to face as a refugee but can nevertheless, through that simple but hard-won insight, feel authentic solidarity with him. In allowing his friend to finally share the emotional burden of his experiences, and us to share in it, Rasmussen offers the poetic suggestion that trauma can make refugees of us all.
For that to be accomplished, the filmmaker needs to get us deeply invested, and the choice to use animation – instead of simply showing us Amin as he tells the story – enables him to use the full visual vocabulary of cinema to do it. Indeed, the stylized presentation adds just enough distance to evoke a deeper response than might be sparked by a direct, live-action recreation of events; real-life people and events are given a larger-than-life quality by seeing them rendered artistically, connecting them to the realm of our psyche which deals in archetypes and myth and giving them a wider significance to us than the mere intellectual assimilation of facts. It's a story that tugs at our heart, and while for most documentaries that might be a liability, in this case it makes the truth Rasmussen means to reveal shine through even more.
To a lesser degree, perhaps, the same can be said of "Coded," which in many ways serves as a perfect companion piece for "Flee." It's the story of a man at the top of his highly visible profession who hides in plain sight for a lifetime, leaving only his work and a few scraps of personal papers behind to hint at the vast landscape of his private self; seen that way, it's impossible not to recognize his parallels with Amin, who hopes finally to be free of a life lived looking over his shoulder.
Both "Coded" and "Flee" are short-listed Oscar contenders, perhaps representing this year's best chance at LGBTQ visibility among the winners – "Flee" is a potential nominee in three categories, including International Feature. That's reason enough to see both – but as testaments to the experience of two remarkable gay men 100 years apart, they should be considered essential viewing for any queer film fan.
'Wildhood' explores queer Indigenous experience
An example of personal filmmaking at its most sublime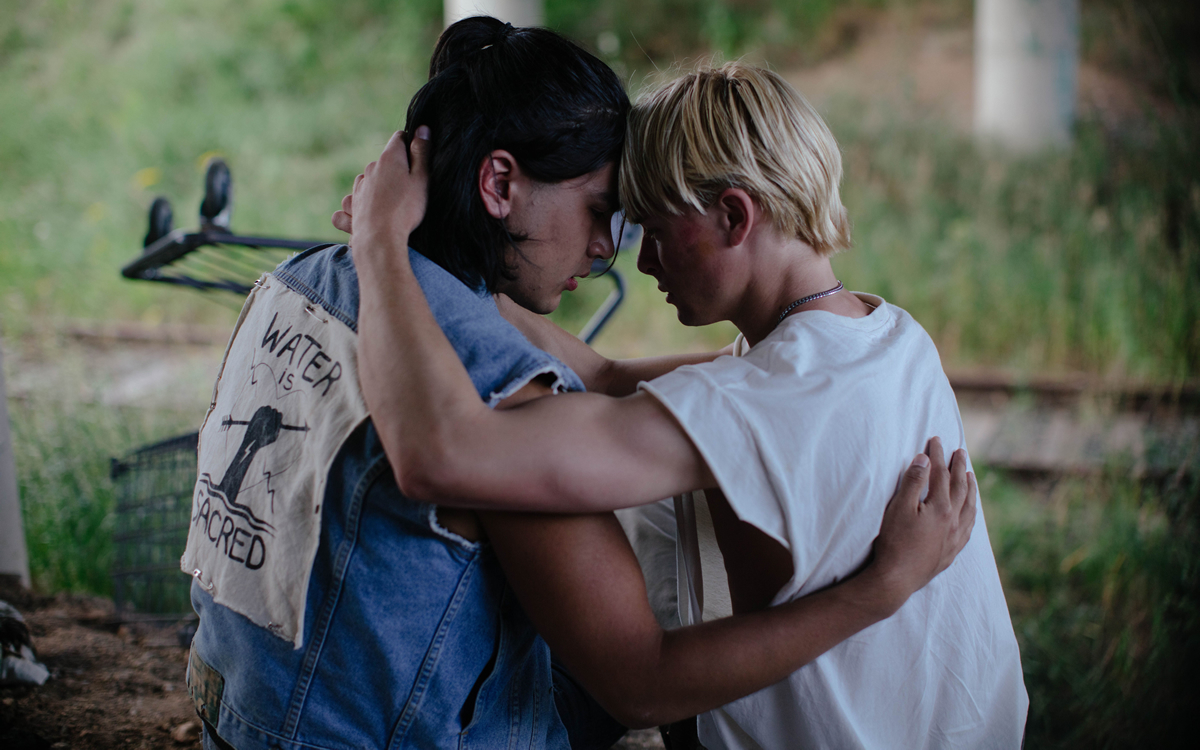 It's hardly news to say that the movies have a less-than-ideal track record when it comes to authentic representation – or, really, any representation at all – of Indigenous people. For most of its history, Hollywood's "dream machine" dutifully perpetuated the narrative that, with very few exceptions, "the only good Indian is a dead Indian," and even after the cultural tide began to turn, filmmakers who attempted to propagate a more compassionate viewpoint usually muted their efforts with stereotyped portrayals of Native Americans that presented them either as comic relief or tragic victims of oppression – when they weren't being idealized as magical fonts of ancient wisdom, that is – and did little to convey the reality that they were really just human beings like the rest of us.
It goes without saying that the LGBTQ community can relate. But though things have gotten somewhat better for us in recent years, we are still hard pressed to think of many examples of films in which Indigenous people have not been essentially marginalized – and when we try to think of movies with Indigenous people who are also queer, the best most of us can do is "Little Big Man," the 1970 Arthur Penn western in which Dustin Hoffman is raised by a Sioux Nation tribe and grows up with a Two Spirit character named Little Horse (played by Native actor Robert Little Star) as his friend. For the record, it's a sympathetic portrayal, if not quite fully drawn. It was also nearly 60 years ago, and we're still waiting for another mainstream movie to show us a more authentic vision of queer Native experience.
While Hollywood continues to drag its feet on correcting that gap, however, Canadian/L'nu Two Spirit/nonbinary filmmaker Bretten Hannam has been hard at work to bring their own perspective to the screen – and their debut feature film, "Wildhood," which launches on Hulu June 24, is as much a breath of trope-free air as one could wish.
Disregarding expectations about Indigenous identity right out of the gate, it centers on Link (Phillip Lewitski), a half-Mi'kmaq teenager who lives with his younger half-brother Travis (Avery Winters-Anthony) in a rural trailer park on the coast of Nova Scotia. Their home life is toxic, with an abusive father (Joel Thomas Hynes) more interested in training them for a life of crime than in taking care of their basic needs; when Link learns that his Mi'kmaw mother may still be alive – despite what he had been told since early childhood – he abruptly decides to steal away with Travis and make a run for it, hoping to locate her and find a better life in the process.
Ill-prepared for a cross-country journey, an early encounter brings them quickly under the wing of Pasmay (Joshua Odjick), a Two Spirit Mi'kaq pow wow dancer traveling from gig to gig. Though Link is hesitant to trust this interloper and the two are frequently at odds, he gradually warms to Pasmay, and an emotional bond begins to grow between them as the three young travelers make their way across the Canadian wilderness together.
It's not hard to gather where things go between Link and Pasmay, and together with the quest to reconnect Link to his estranged mother and the Native heritage she represents, it should be obvious enough that this is a coming-of-age tale whose protagonist yearns to embrace more than one neglected facet of his identity. Yet though it might be easy to classify "Wildhood" as a teen "coming-out" movie, it would also be misleadingly dismissive.
Like its central character, it's a movie with many questions to be asked and answered, and sexuality is only one of the many elements woven together in Hannam's briskly paced yet intricately layered screenplay. No one in the movie needs to "come out," exactly; it's easily gleaned that Link knows from the start that he is gay, or at least someplace on the queer spectrum, even if he doesn't know that getting comfortable with that fact might be tied up in the journey ahead of him. As for Pasmay, they're fully comfortable with their Two Spirit nature, yet the past trauma of family rejection is something they have yet to fully overcome. As these two walk together – accompanied by the one-eyed but clear-sighted Travis, who is working through family issues of his own – their growing closeness requires them to grapple with these lingering fears, providing a framework through which Hannam can subtly illuminate the differences between the world views held by white and Indigenous cultures.
With an Indigenous queer filmmaker behind the camera, the takeaway from that contrast inevitably emphasizes the opposition between two different cultural conceptions of queerness itself, and rightly so. As for their direction, Hannam's remarkably self-assured visual storytelling effortlessly complements the nuances of their screenplay to mesmerizing effect, making all these intellectual-sounding themes arise like thoughts in a meditation, to be noted as they pass and remembered later. No doubt it helped that "Wildhood" was expanded by Hannam from an award-winning 2019 short; in any case, the result is a film with an easy, natural flow that neither shies from emotion nor dwells in it, and culminates exactly where we hoped while taking us places we never expected to go.
As for the acting – a crucial element in making any film rise to its highest aspirations – Hannam's cast not only serves them well, but are so perfectly attuned to their movie's delicate spirit that they seem not to be performing at all. The nonbinary Odjick, charismatic without being showy, exudes a confident compassion that makes a perfect complement to Lewitski's awkward and angry teen rebel, and the easy chemistry between them helps to make the latter's lowering of defenses all the more believable. Winters-Anthony gives a stunningly genuine performance as Travis, helping to bring full weight to the all-important theme of chosen family; and Michael Greyeyes (the film's most recognizable face, thanks to TV roles in "True Detective" and "Fear the Walking Dead," among other titles) gives a memorable turn as a helpful stranger who facilitates Link's eventual reunion with his mother – in exchange for a favor, of course.
"Wildhood" comes to Hulu after becoming a hit on the Festival Circuit in 2021, where it was an official selection at both TIFF and AFI Fest and won awards at both the Canadian Screen Awards (for Odjick's performance) and the Palm Springs International Film Festival. That provenance is a testament to the importance of such festivals in amplifying the voices of marginalized artists and allowing them to tell their stories – but it's not the reason for putting the movie at the top of your must-stream list, nor is the fact that it's an embarrassingly rare example of Indigenous queer inclusion on the screen. Ultimately, the reason for watching "Wildhood" is that it is an example of personal filmmaking at its most sublime, existing at the intersection of personal experience, public enlightenment, and popular entertainment.
That's a big burden to bear, but "Wildhood" never feels weighed down. On the contrary, it leaves us with a sense of freedom and acceptance that is lighter than air.
Summer of 2022: a queer screen roundup
Kevin Bacon stars in queer horror flick 'They/Them'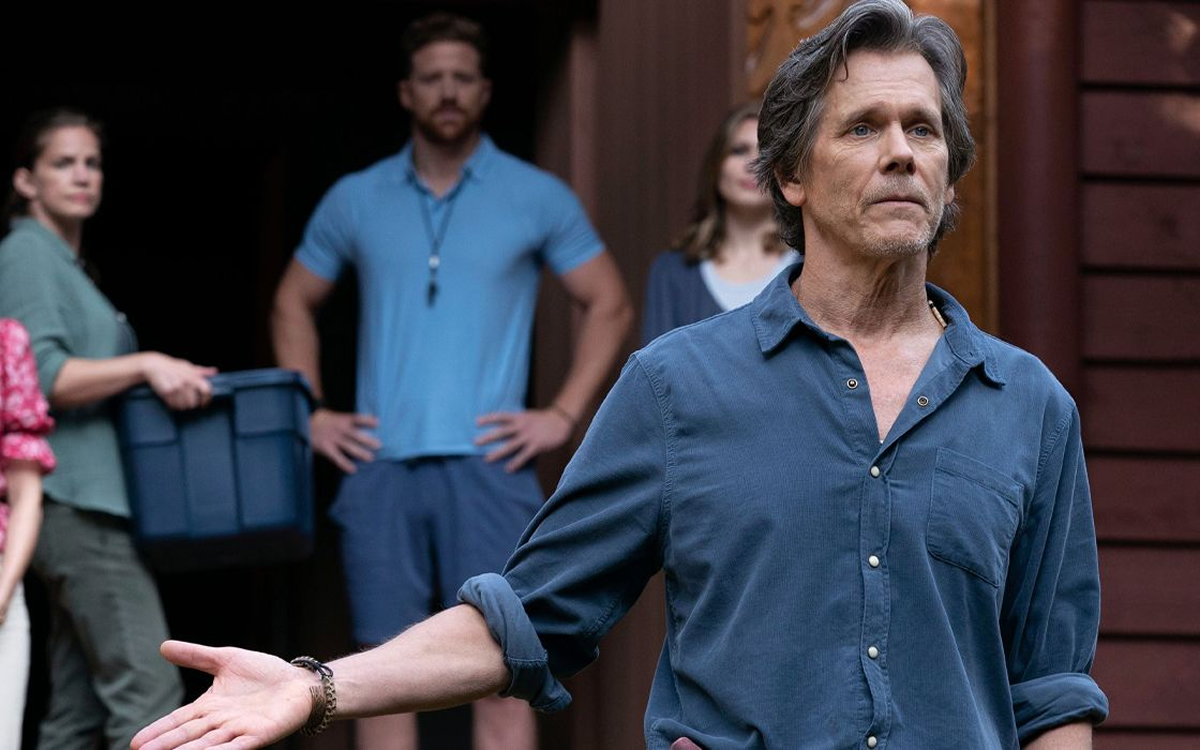 Since the summer season starts with Pride month, we can always count on June bringing plenty of great LGBTQ entertainment options to our screens. This year has been particularly bountiful – we've already highlighted several standout titles for our readers, like the smart, sophisticated, and stingingly funny rom-com "Fire Island" (now streaming on Hulu) and the dazzlingly diverse re-imagination of the iconic series "Queer as Folk" (available to watch on Peacock), as well as the return of "Love, Victor," Hulu/Disney's popular coming out/coming of age series (beginning its third and final season on June 15) – so it's understandable if viewers are still making their way through these and some of the other movies and shows on our must-see list.
If you're one of those who are still catching up, however, you'd be well advised to do it quickly. June is not quite done rolling out its offerings, and that's just the beginning. The rest of summer has more in store for queer viewers – and once again, the Blade is here to offer some suggested titles that we think are worth looking out for in the weeks to come.
Being BeBe (Now streaming, Apple TV/Prime Video/broadcast premiere June 21 on Fuse)
Director Emily Branham brings us this intimate documentary charting 15 years in the life of drag performer Marshall Ngwa (aka BeBe Zahara Benet), who immigrated to America from the homophobic environment of his native Cameroon before becoming the first champion on "RuPaul's Drag Race" and launching a career as one the leading artists celebrating Black Queer Excellence today. It's an up-close look at a performer whose emotional journey raises timely concerns at the intersection of LGBTQ, BIPOC, and immigrant lives today.
The Umbrella Academy, Season 3 (June 22, Netflix)
The popular comic-book-inspired fantasy drama series comes back for a much-anticipated third installment after leaving its titular collection of superhero siblings stranded in a strange timeline at the end of the last one. Hip and irreverent, this violent, decidedly adult superhero saga had a huge cult following even before Netflix brought it to the screen, and show creator Steve Blackman's slick, stylish adaptation of it has spawned a whole new army of fans – many of them queer, thanks to the material's inclusion of two queer characters among the leads and an "outsider" vibe that gives it a generally queer sensibility. This season will surely be essential viewing for LGBTQ viewers, since it marks the return of Elliot Page to the character he originated before transitioning, in a storyline carefully crafted by Blackman (who consulted with GLAAD and brought in writer Thomas Page McBee to consult, alongside Page himself) in which the character (formerly Vanya) transitions to become Viktor and begins using he/him pronouns – a historic moment in television, whether you're a fan of superhero shows or not. Besides Page, the series stars Tom Hopper, David Castañeda, Emmy Raver-Lampman, Robert Sheehan, Aidan Gallagher, Justin H. Min, Colm Feore, Ritu Arya, and Justin Cornwell.
Where the Crawdads Sing (July 15, in theaters)
Though Delia Owens' best-selling novel does not tell a specifically queer story, it has drawn many queer fans. That's probably because its lead character Kya, an abandoned girl who raised herself to adulthood in the dangerous marshlands of North Carolina, is relegated to the status of "other" when she is drawn into the nearby town community by two young men – and it doesn't help matters when one of them turns up dead. Starring Daisy Edgar-Jones, Taylor John Smith, Harris Dickinson, Michael Hyatt, Sterling Macer, Jr., and David Strathairn, this screen adaptation was written by "Beasts of the Southern Wild" scribe Lucy Alibar and directed by Olivia Newman.
Anything's Possible (July 22, Prime Video)
We may have thought we had seen all multi-hyphenate performer Billy Porter's many talents, but we were wrong. The Tony- and Emmy-winning Porter makes his debut as a feature film director with this "delightfully modern" Gen Z coming-of-age story about a confident trans high school girl named Kelsa who is busily navigating her way through senior year when she discovers that a shy classmate has developed a crush on her. Written by Ximena García Lecuona, the story is described as "a romance that showcases the joy, tenderness, and pain of young love," and it stars Eva Reign, Abubakr Ali, and Renée Elise Goldsberry. And in case you're wondering, Porter does not appear, himself – though he is credited as Executive Music Producer alongside Justin Tranter, which is yet another reason to look forward to this one.
Uncoupled (July 29, Netflix)
Neil Patrick Harris returns to the sitcom milieu that has brought him fame in a sitcom so perfect for him it's shocking nobody ever thought to make it before – but perhaps we had to wait for him to be the right age to play Michael, a 40-something gay man who thinks he has a picture perfect life until his husband blindsides him by walking out the door and away from their marriage after 17 years together. He's now confronted with the nightmare scenario of being middle-aged, queer, and single in New York City – but when he starts to recognize the possibilities of living a single life, he decides to make the most of it. From "Emily in Paris" creator Darren Star and longtime "Modern Family" producer Jeffrey Richman, it looks to be a prime opportunity to enjoy Harris at his comedic best in a sharp, sexy, and very queer eight episodes of television.
They/Them (August 5, Peacock)
From horror cinema heavy-hitters Blumhouse Productions comes this queer fright flick (pronounced "they-slash-them") described as a "queer empowerment story set at a gay conversion camp" and starring Kevin Bacon as a counselor hoping to help his "guests" find "a new sense of freedom" by shedding their queerness. Unfortunately, a mysterious killer starts claiming victims, and the campers must work together to protect themselves from more than just heteronormative programming. Oscar-nominated screenwriter John Logan (also responsible for the beloved horror series "Penny Dreadful") created, wrote, and directs, bringing his vision as an out gay man to a classic genre with surprisingly few queer entries. Kevin Bacon, Anna Chlumsky, Theo Germaine, Carrie Preston, Quei Tann, Austin Crute, Monique Kim, Anna Lore, Cooper Koch, and Darwin del Fabro star.
Besides all these, don't forget we also have new seasons of queer-inclusive sitcoms "Rutherford Falls" (June 16, Peacock) and "What We Do in the Shadows" (July 12, FX), so there will be more than enough strong LGBTQ content to hold us over until the release of Billy Eichner's hotly anticipated gay rom-com "Bros" in September – but you'll have to wait until our Fall Preview issue to find out more about that.
Margaret Cho on 'Fire Island' and the state of stand-up
'We laughed every day' making new film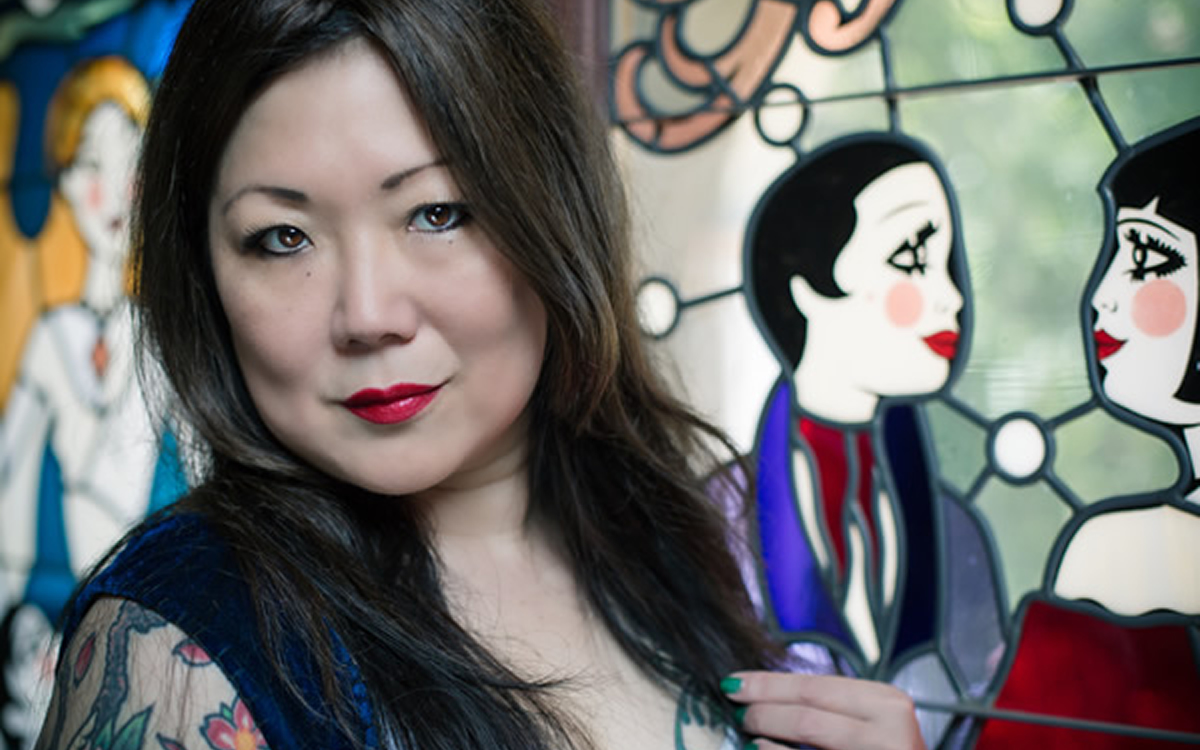 Could there be an Emmy Award in Margaret Cho's future? In Hulu's "Fire Island"(premiering June 3), as well as on HBO Max's "The Flight Attendant," Cho's uncharacteristic restraint gives her queer characters, Erin and Utada respectively, an admirable depth and humanity. Additionally, Cho has an upcoming appearance on the Emmy Award-winning "Hacks"(as herself), and ongoing guest-starring roles in a multitude of popular shows. Never one to sit idle, Cho will be taking her stage act on the road throughout the coming months. Busy as she is, Margaret was gracious enough to make time to answer a few questions.
BLADE: Margaret, in the new movie "Fire Island," you play Erin, who's described by one of the characters as a "career brunch server, age unknown, lesbian queen." What was it about Erin that spoke to you and made you want to portray her?
MARGARET CHO: I just love the script. I'm a big fan of Joel Kim Booster, and his comedy and his writing, and as a person. I wanted to be a part of the film. I love Andrew Ahn's direction. I love Bowen (Yang). It was really special to do this. The "career brunch server" was so appealing. Everything about this character is a lot of fun, and so it was just perfect. We had a blast doing it.
BLADE: It looks that way! Erin is the wise lesbian housemother to her gaggle of younger gays. Is this an aspect of your personality that also transfers to your off-screen life?
CHO: Absolutely! The elder gay. The crone. It's also the old lesbian who's burned all of her bridges with the current lesbians her age and has to mine the younger generation for friendship. It's very fun, it's really cold, and it's very realistic to me.
BLADE: What was the best part for you about acting with rising comic actors such as Bowen and Joel, whom you mentioned, as well as Matt Rogers?
CHO: We laughed every day. We had such a good time. Outside of my dressing room, every day, there were full-on reenactments of entire "Real Housewives" episodes. Full Tiffany Pollard monologues from "I Love New York." It was like Shakespeare in the Park, but it was "Real Housewives" by the trailer. It was exciting. I just love those guys.
BLADE: Erin was able to afford to purchase the Fire Island house following winning a settlement involving a piece of glass and a major Italian chain restaurant. Do you think our current culture is more litigious than necessary?
CHO: I don't know. I think the character is just really savvy and knows where to make an opportunity for herself. I think that's really more it. I don't know if it was necessarily because of the culture or the time or whatever. But I think that she's just smart about doing what she can to get something.
BLADE: Was your first trip to Fire Island as a performer or as a vacationing guest?
CHO: Every trip I've made there was as a performer and then I stayed for vacation. So, I made it work and pleasure, both at the same time. I've been going there since 2008. I love spending time there and just hanging out. I'm actually more of a Provincetown lady. I've been going to Provincetown since the 1980s to work and perform and just hang out. These are very much important areas for me. It's the gay beach life that I really love.
BLADE: You mentioned Andrew Ahn, the gay filmmaker who directed "Fire Island," and he also directed the lauded 2019 film "Driveways." Is he a director you could see yourself working with again?
CHO: Absolutely! I love Andrew. I think he's quite an incredible director. Not only is he so great with actors…the way that he creates films is so visually stunning and they're so emotionally rich. I really admire him and his vision as an auteur. I would love to work with him again.
BLADE: You were one of the performers in the line-up for the LGBTQ comedy show "Stand Out," which was part of Netflix is a Joke: The Festival. Stand-up comedy has received increased attention with Jerrod Carmichael coming out as gay in his HBO Max comedy special "Rothaniel," as well as the controversy surrounding Dave Chappelle's Netflix comedy special. As a performer whose roots are in stand-up comedy, do you think there's the possibility of healing?
CHO: Yes, I think so. We need to hear from LGBTQIA voices in comedy. I think that queer comedy has always been a part of the larger comedy world. We've always had a very strong presence within comedy. I see so many more of us participating and out there in this conversation. I was glad to be part of the festival and I'm so grateful to be part of the queer comedy community.
BLADE: Finally, I live in Fort Lauderdale, and I noticed that Florida is not on your tour schedule. I know that I've seen you perform in West Palm Beach, Miami, and, more recently, in Fort Lauderdale. With the political climate being what it is under the current governor, do you foresee performing here at any point in the near future?
CHO: Yes, definitely. I think it's important to be out there. I was actually just there a few weeks ago, so. I think that we need to be constantly out there and we definitely need to be heard. Yes, I'm sure I'll be returning again soon.