Indiana bill barring Trans girls from school sports goes to governor
"This bill is not solving any actual problem in Indiana, but it is causing harm to actual trans youth in Indiana"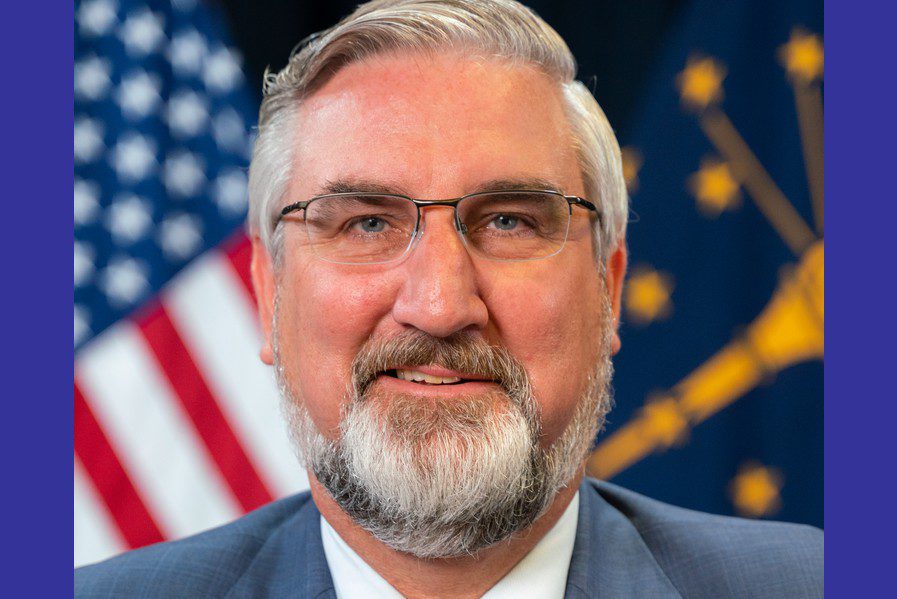 INDIANAPOLIS — On Tuesday, the Indiana Senate for passing HB 1041, which would restrict transgender women and girls from playing on school sports teams that correspond with their gender identity.
The Republican-backed bill passed on a 32-18 vote and now heads to Indiana Governor Eric J. Holcomb, also a Republican, who told multiple Indiana media outlets last week that he would review the bill's final version before making a decision. However, Holcomb has previously publicly stated he "adamantly" agrees that "girls should be playing girls sports," referring to a person's sex at birth.
"I agree adamantly that boys should be playing boys' sports and girls should be playing girls' sports," The Indianapolis Star reported also noting that the governor did not clarify if it was his viewpoint that trans girls are to be considered girls. The Star added in its reporting that Holcomb said he'd have to see the final language of the bill before deciding if he would sign it. However, critics pointed out thar the bill's language hasn't changed since the January 27 House vote.
"This bill is not solving any actual problem in Indiana, but it is causing harm to actual trans youth in Indiana," said Sam Ames, Director of Advocacy and Government Affairs at The Trevor Project. "This has been a tough week in an already tough month in an already tough year for trans youth across the United States. Lawmakers must take into account the devastating impact that these bills themselves – and the ugly debates surrounding them – are having on a group of young people already at disproportionate risk for bullying and suicide. We urge the governor to reject this bill and focus on any number of the real issues impacting Indiana."
The bill states, "A male, based on a student's biological sex at birth in accordance with the student's genetics and reproductive biology, may not participate on an athletic team or sport designated under this section as being a female, women's, or girls' athletic team or sport."
"The Indiana legislature has voted to discriminate against trans youth, passing HB 1041, despite hearing hours of testimony from Hoosiers opposing this legislation and receiving tens of thousands of calls and emails. This bill singles out trans girls, jeopardizing their mental health, physical well-being and ability to access educational opportunities comparable to their peers," Katie Blair the ACLU of Indiana Advocacy & Public Policy Director, noted.
"In Indiana, three in four trans youth will be harassed and bullied in school for being trans. By passing this bill, Indiana legislators have exposed trans kids to additional exclusion and mistreatment. This legislation is hateful, harmful, and appears to violate federal law and the Constitution. Courts have blocked similar laws from going into effect in several other states. We won't stop fighting for an Indiana where trans youth are loved and treated equally,"  Blair added.
It applies to public schools and any private school that competes with public schools. It does not apply to transgender boys or to collegiate sports. It allows for students and parents to file grievances or civil lawsuits for violation.
Indiana Court upheld decision removing trans teen from parents
The ruling clarifies that the parents' freedom of speech/religious beliefs do not trump the child's medical and/or psychological needs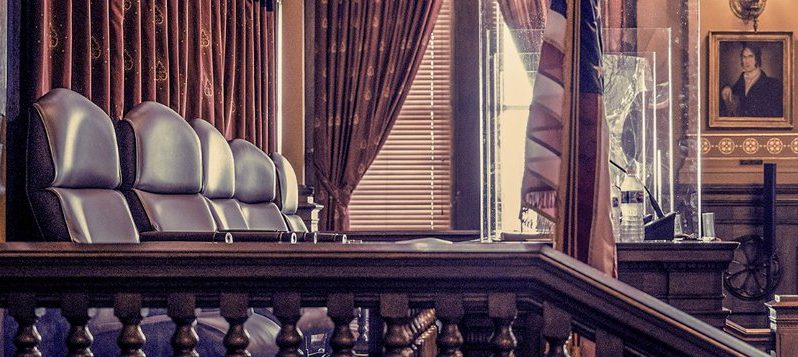 INDIANAPOLIS – The Indiana Court of Appeals has upheld a lower court's decision to remove a transgender child from the parents' custody due to allegations of abuse and their refusal to support the teen's gender identity.
This past Friday, the Court of Appeals published a 28-page ruling in the case of: In the Matter of A.C. (Minor Child), Child in Need of Services, and M.C. (Mother) and J.C. (Father) v. Indiana Department of Child Services,  which clarifies that the parents' freedom of speech/religious beliefs do not trump the child's medical and/or psychological needs.
The mother and father claimed their status as "christians," free speech and religious rights, were infringed upon when the lower court intervened.
The Indiana Lawyer reported the case started in May 2021, when the Department of Child Services received a report alleging that mother M.C. was verbally and emotionally abusing her 16-year-old child, A.C., by using rude and demeaning language regarding the teen's transgender identity. As a result, A.C. had thoughts of self-harm.
A second report was filed and a week after the second report, DCS filed a proposed child in need of services petition in the Madison Circuit Court, alleging A.C. was a CHINS on two bases: A.C.'s physical or mental condition was seriously impaired or seriously endangered due to the parents' neglect and/or A.C.'s physical or mental health was seriously endangered due to injury by the parents' acts or omissions.
Following a hearing, the court issued an initial/detention order finding that it was in A.C.'s best interest to be removed from the home due to the parents' "inability, refusal or neglect to provide shelter, care, and/or supervision at the present time."
Later during the court process, The Indiana Lawyer reported:
At the close of a subsequent dispositional hearing, the court informed the parties that it would leave in place its earlier order prohibiting the parents from discussing the child's transgender identity during visitation, but confirmed that it could be discussed at family therapy and that the court would reconsider the order when it could be safely discussed outside of therapy.
The trial court entered its dispositional order in which it found A.C. needed services and therapy, in which the parents were ordered to participate. The court also ordered that A.C. would remain in the current home or placement with DCS supervision.
On appeal, the parents argued the dispositional order and the trial court's prior order on the combined initial and detention hearing were clearly erroneous. They also argued both orders violated their constitutional rights to the care, custody and control of A.C., the free exercise of religion and freedom of speech.