Indiana Governor Holcomb vetoed bill to ban Trans girls in sports
"This victory belongs to the Trans youth of Indiana, who deserve to live as their authentic selves & to play sports free from discrimination"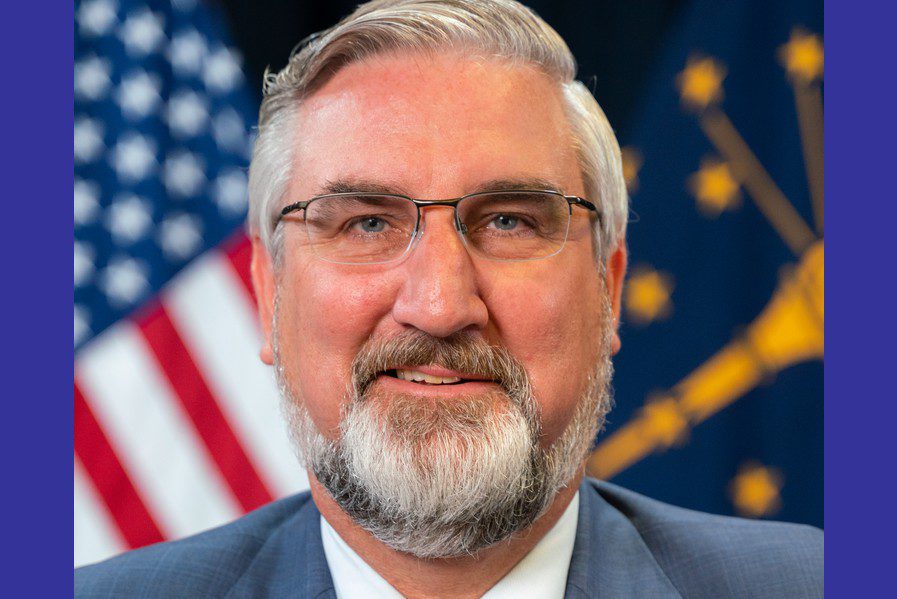 INDIANAPOLIS – Indiana Republican Governor Eric Holcomb vetoed HB 1041 Thursday, legislation that had he signed it into law would have banned transgender girls from competing on girls' K-12 sports teams.
Indianapolis WISH-TV News Channel 8 reported that in his veto message sent to House Speaker Todd Huston's office, Holcomb said the bill presumed a problem already existed that required the state to intervene and it implied the goals of consistency and fairness in girls' sports were not being met.
"After thorough review, I find no evidence to support either claim even if I support the overall goal," Holcomb wrote.
Holcomb further noted courts so far have blocked similar laws passed in other states. The ACLU of Indiana had threatened to sue if the bill became law.
Although this was the governor's second and last veto of the 2022 Legislative session, lawmakers return on May 24 24 for a veto session. A simple majority in both chambers would be enough to override the governor's veto.
Katie Blair, advocacy and public policy director, ACLU of Indiana in a statement released after the Governor's veto noted:
"This victory belongs to the trans youth of Indiana, who deserve to live as their authentic selves and to play the sports they love, free from discrimination. This win wouldn't have been possible without the thousands of Hoosiers who voiced their strong opposition to state legislators and who showed up at the Statehouse to oppose this harmful bill. Discrimination has no place in our state."
Michael Schmuhl, who previously worked for U.S. Transportation Secretary Pete Buttigieg as Buttigieg's chief of staff during Buttigieg's South Bend, Indiana mayoralty and is now chairman of the Indiana Democratic Party said:
"The moment the Indiana High School Athletic Association admitted there was no unfair advantage occurring in women's sports, it became clear House Bill 1041 was more about fulfilling a made up culture war than actually creating a better future for Hoosier children. Indiana Republicans even admitted their goal was more about abiding by national politics than solving today's problems facing kids – and it's why they partnered with a national hate group to pass House Bill 1041.
"It's encouraging to see Governor Eric Holcomb tell his party that their culture wars have crossed the line. Signing House Bill 1041 into law would have put the lives of our children in jeopardy. However, this unnecessary debate has set a tone with kids that being transgender means something is wrong with them. It must be said that nothing is wrong and being transgender is exactly how God created you and is exactly who you are born to be. Indiana Democrats value and will advocate for the state's transgender community, because they have a place in our state and future just as everyone else."
When we fight for trans kids, we win. 🏳️‍⚧️

This victory belongs to the trans youth of Indiana, who deserve to live as their authentic selves and to play the sports they love, free from discrimination. #LetKidsPlay

— ACLU of Indiana (@ACLUIndiana) March 21, 2022
Indiana Court upheld decision removing trans teen from parents
The ruling clarifies that the parents' freedom of speech/religious beliefs do not trump the child's medical and/or psychological needs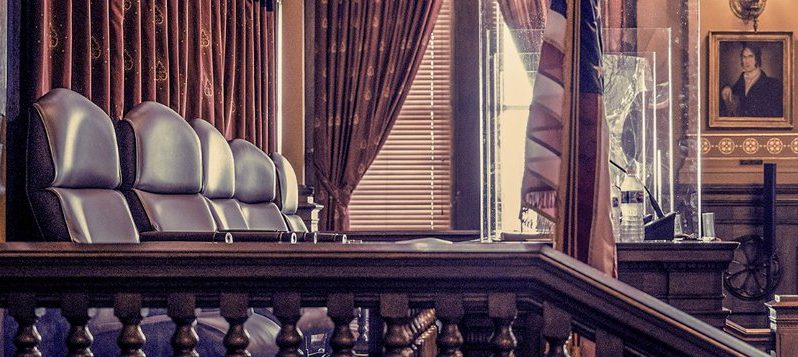 INDIANAPOLIS – The Indiana Court of Appeals has upheld a lower court's decision to remove a transgender child from the parents' custody due to allegations of abuse and their refusal to support the teen's gender identity.
This past Friday, the Court of Appeals published a 28-page ruling in the case of: In the Matter of A.C. (Minor Child), Child in Need of Services, and M.C. (Mother) and J.C. (Father) v. Indiana Department of Child Services,  which clarifies that the parents' freedom of speech/religious beliefs do not trump the child's medical and/or psychological needs.
The mother and father claimed their status as "christians," free speech and religious rights, were infringed upon when the lower court intervened.
The Indiana Lawyer reported the case started in May 2021, when the Department of Child Services received a report alleging that mother M.C. was verbally and emotionally abusing her 16-year-old child, A.C., by using rude and demeaning language regarding the teen's transgender identity. As a result, A.C. had thoughts of self-harm.
A second report was filed and a week after the second report, DCS filed a proposed child in need of services petition in the Madison Circuit Court, alleging A.C. was a CHINS on two bases: A.C.'s physical or mental condition was seriously impaired or seriously endangered due to the parents' neglect and/or A.C.'s physical or mental health was seriously endangered due to injury by the parents' acts or omissions.
Following a hearing, the court issued an initial/detention order finding that it was in A.C.'s best interest to be removed from the home due to the parents' "inability, refusal or neglect to provide shelter, care, and/or supervision at the present time."
Later during the court process, The Indiana Lawyer reported:
At the close of a subsequent dispositional hearing, the court informed the parties that it would leave in place its earlier order prohibiting the parents from discussing the child's transgender identity during visitation, but confirmed that it could be discussed at family therapy and that the court would reconsider the order when it could be safely discussed outside of therapy.
The trial court entered its dispositional order in which it found A.C. needed services and therapy, in which the parents were ordered to participate. The court also ordered that A.C. would remain in the current home or placement with DCS supervision.
On appeal, the parents argued the dispositional order and the trial court's prior order on the combined initial and detention hearing were clearly erroneous. They also argued both orders violated their constitutional rights to the care, custody and control of A.C., the free exercise of religion and freedom of speech.