Provincetown welcomes LGBTQ+ travelers from across the globe
A year filled with theme weeks, events, & experiences for the LGBTQ+ community in the world's premier destination for LGBTQ+ travelers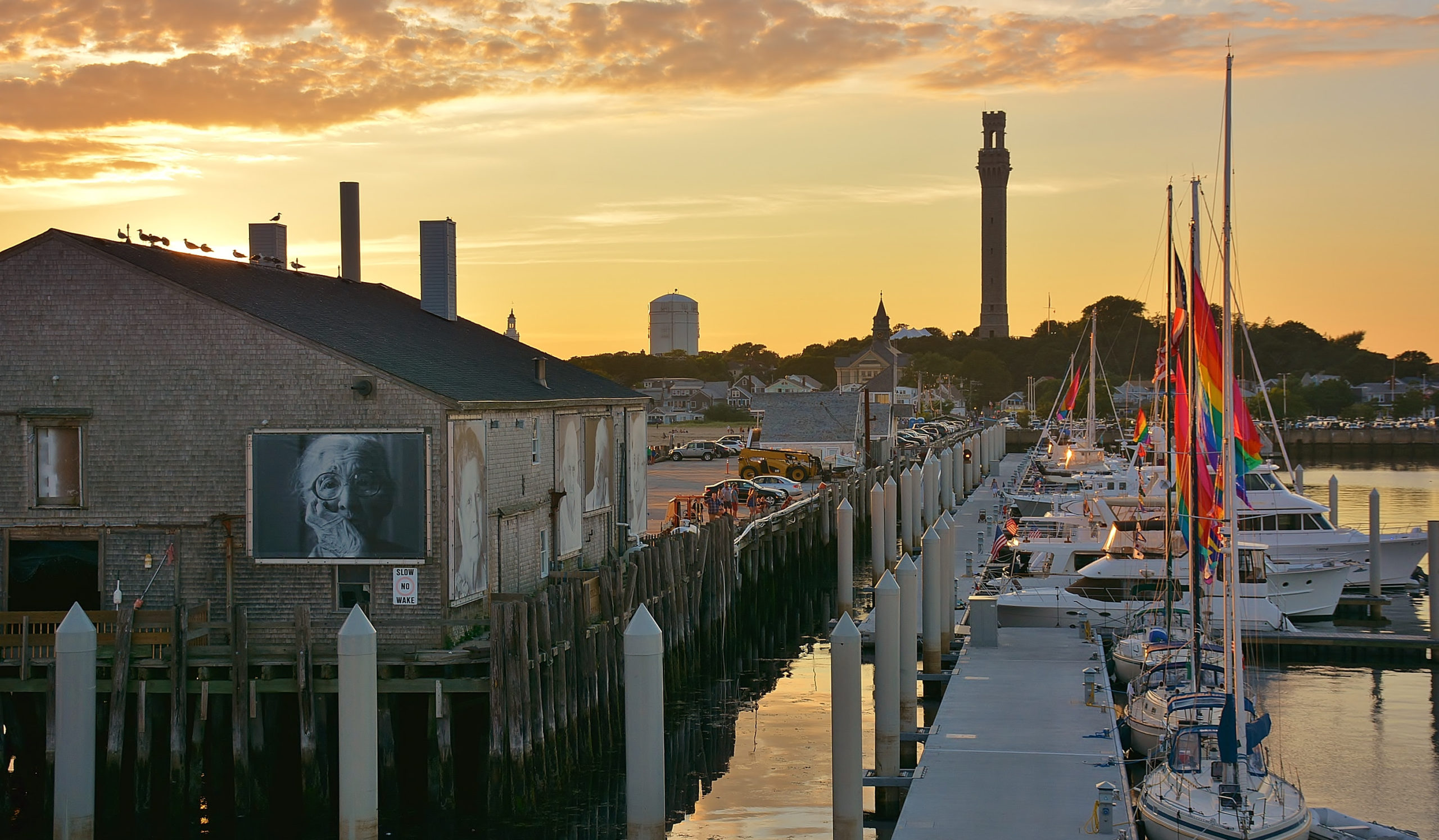 PROVINCETOWN, MA. – Provincetown welcomes travelers from across the globe to discover why Ptown is the world's premier destination for LGBTQ+ travelers. Classic queer events and theme weeks like Independence Weekend, Bear Week, Girl Splash, Carnival, and Holly Folly are joined by art and theatre festivals, new wellness-focused getaways, and the return of music, food, and wine festivals that debuted in 2021.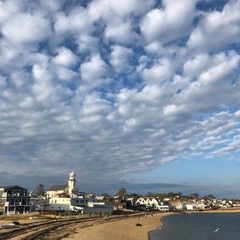 Whether you want to experience a quintessential Provincetown Summer, a wellness-focused vacation, or a cozy winter escape, travelers will find all of these experiences and so much more in the magical town at the tip of Cape Cod.
Tickets are on sale now for select 2022 events, including the Let's Get Kraken Carnival cruise and all-new Pride queer comedy showcase. Plan and book your Provincetown getaway now at ptown.org.

Womxn of Color Weekend– June 2 – 5, 2022A celebration of pride and diversity for LGBTQ+ women, trans, nonbinary and genderfluid people of color, and their allies.

Provincetown Pride– June 3 – 5, 2022Celebrate the full spectrum of the LGBTQ+ community with a rally, parties, and a special queer comedy showcase at Town Hall at the 5th Anniversary of Provincetown's Official Pride. New this year: Feet Over Front Street 5K – Pride Edition. Front is the original name of Provincetown's main street (now Commercial St.)

Pride Wellness Retreat– June 6 – 12, 2022A 6-night all-inclusive gay men's retreat featuring yoga, meals, accommodations, excursions, bike rentals, and more.

Provincetown International Film Festival– June 15 – 19, 2022The 24th annual 5-day festival showcases independent narrative, documentary, animated features, shorts, panel discussions, and special events.

Frolic: Men of Color Weekend– June 16 – 20, 2022Men of Melanin Magic welcome you to Frolic State University for 2022's Men of Color Weekend theme of homecoming.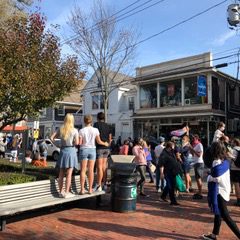 CabaretFest– June 21 – 26, 2022The theme of the 22nd Anniversary festival is "Hooray For Hollywood!" featuring movie-focused entertainment and masterclasses.

Independence Weekend– July 1 – 4, 2022Celebrate the 4th of July with dazzling fireworks and explosive parties all week long, hosted by the Crown & Anchor.
Bear Week– July 9 – 17, 2022Bears, cubs, wolves, otters, and their admirers venture to Provincetown during this annual event to enjoy cruises, pool parties, discos, shows, and more.

Girl Splash– July 20 – 23, 2022The annual summer getaway for women, produced by Provincetown for Women, features entertainment, pool parties, beach relaxation, and more.

Family Week– July 23 – 30, 2022The largest annual gathering of LGBTQ+ parents and their children in the world. 2022 is the 28th anniversary of this week of workshops, family fun, and community-building.

Carnival– August 13 – 20, 2022One of the largest outdoor celebrations in Massachusetts and Provincetown's original summer celebration is back! Carnival-goers will enjoy and express themselves at costume parties, live entertainment, drag brunches, and the famous Carnival Parade (August 18) through the theme of Monsters, Myths & Legends. New this year: Feet Over Front Street 5K – Carnival Edition. Front is the original name of Provincetown's main street (now Commercial St.)

Swim for Life & Paddler Flotilla Weekend– September 9-11, 2022Join swimmers, volunteers, kayakers, and cheerleaders for the 35th annual event to raise money for AIDS, women's health, and other services for the Cape community.

The Provincetown Tennessee Williams Theater Festival– September 22 – 25, 2022Tutti Frutti Tennessee Williams — Cool, Tasty and Refreshing! The 17th season features a lineup of All-Tennessee plays, the first time since 2006.

Mates Leather Weekend XXV– September 29 – October 3, 2022A weekend of parties, relaxation, and contests for people in leather, rubber, and uniforms.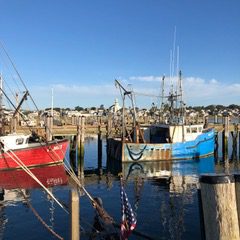 ArtProvincetown– October 8 – 10, 2022A 3-day festival of art exhibitions, special events, parties, and more.

Washashore Festival– October 8 – 10, 2022The union of live music, good beer, and the everlasting singularity of Provincetown. Performers and events embody free expression, individuality, beauty, acceptance, and joy.

Women's Week– October 10 – 16, 2022A week of events for women, including music, comedy, dance parties, art exhibitions, film screenings, dune tours, sports events, and more.

Single Women's Weekend– October 12 – 15, 2022Speed meeting, dance parties, scavenger hunts, great food, and so much more. Make new friends and maybe meet Ms. Right.

Fantasia Fair, The Original Transgender Week– October 15 – 23, 2022 The longest-running transgender event in the world is part learning experience, part social gathering, and part reunion. This total immersion experience welcomes everyone.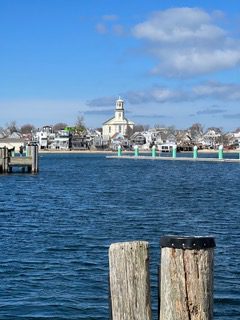 Provincetown Food & Wine Festival– November 2 – 5, 2022Global wines and diverse menus will honor this year's theme of Celebrate Portugal.
Mr. New England Leather– November 18 – 20, 2022The annual pageant to crown Mr. New England Leather 2023.

Holly Folly– December 2 – 4, 2022One of the only LGBTQ+ holiday festivals in the world and celebrating its 25th anniversary in 2022, Holly Folly offers holiday shopping at local businesses, The Canteen's holiday market, the Jingle Bell Run and Champagne Brunch, dance parties, sing-alongs, and drag bingo. New this year: Light the Night Holiday Stroll, where attendees are encouraged to wear illuminated costumes and accessories as they walk down Commercial St. and Hung with Care, a queer holiday burlesque spectacular at Town Hall.

First Light– December 30, 2022 – January 1, 2023Ring in the New Year on the tip of Cape Cod with this 3-day celebration of parties, performances, the New Year's Eve Lite Bright Bike Ride, fireworks, and the annual Polar Bear Plunge on New Year's Day.

For more details on these theme weeks and events, visit the Provincetown Business Guild.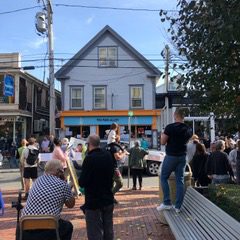 Provincetown Business Guild Signature Events- The Provincetown Business Guild is a nonprofit organization promoting and supporting the lesbian, gay, bisexual, transgender, and queer business community in Provincetown, MA.
The Guild is committed to improving the Provincetown community by advocating for the acceptance of diversity and tolerance through projects, programs, and education.
The Guild welcomes residents and visitors to experience America's first LGBTQ+ tourist destination. For more information about the Provincetown Business Guild, visit www.ptown.org and on Instagram @VisitPtown.
July 4 travel woes in flight cancellations, record number Americans driving
A record number of Americans are expected to travel by car this upcoming July 4th holiday weekend, per the Triple A auto club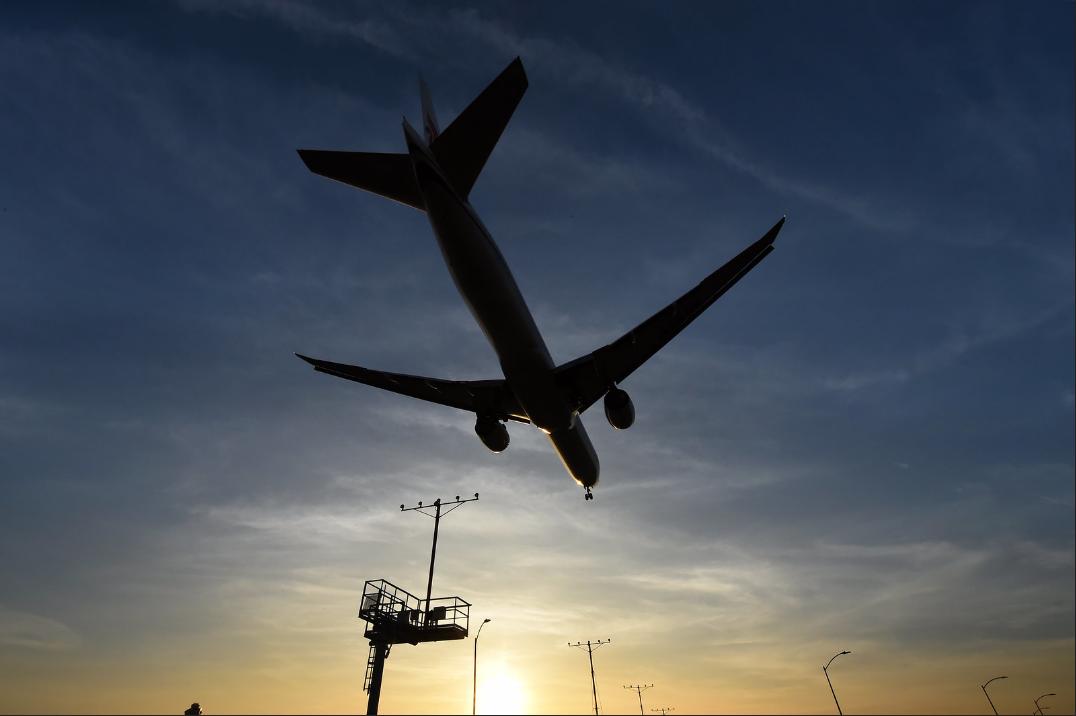 LOS ANGELES – As the 4th of July weekend approaches, Americans getting underway to travel are facing heavy delays and cancellations amid staffing strains, weather, among other issues with U.S. air carriers.
On Friday according to tracking website FlightAware.com as of 7PM Pacific there were 27,544 total delays, domestic flight cancellations were 2,975 and international flight cancellations within, into, or out of the United States were 571.
(See the MiseryMap for a live visualization of flight delays.)
CNBC reported that consumer complaints are piling up. In April, the latest available data, the Transportation Department received 3,105 from travelers about U.S. airlines, up nearly 300% from April 2021, and at nearly double the rate during the same period last year.
The unprecedented number of airline cancelations and delays is causing travelers to choose to drive and fly. Delta, American Airlines and United are all trimming their schedules even further to accommodate staffing shortages, despite passenger levels hitting post-pandemic highs.
Airlines and the Federal Aviation Administration have sparred over who's to blame. Airlines chalk up the disruptions to bad weather, their staffing shortages and staffing problems at the government's air traffic control.
Yesterday, the FAA's acting Administrator Billy Nolen and other top agency officials held a call with airline executives to discuss weekend planning, including the agency's use of overtime to staff its facilities, traffic and routing plans, according to a person familiar with the meeting. The call was in addition to regular planning meetings with airlines.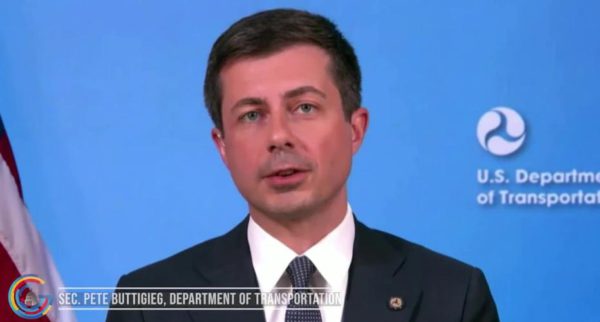 U. S. Transportation Secretary Pete Buttigieg: "It is time for the airline industry to deliver."
Transportation Secretary Pete Buttigieg told reporters Friday that, "passengers have high expectations from an industry that we have supported with tens of billions of dollars in taxpayer funding through the pandemic to keep it up and running so that it can serve passengers. Now we need them to deliver."
Concerned about flight cancellation trends, Buttigieg said he has spoken directly with airlines.
"Something I've asked them to do so that if you're selling a ticket, you know you can back that up, that you have the staffing to do it," he added.
A record number of Americans are expected to travel by car this upcoming July 4th holiday weekend, per a new report from the Triple A auto club.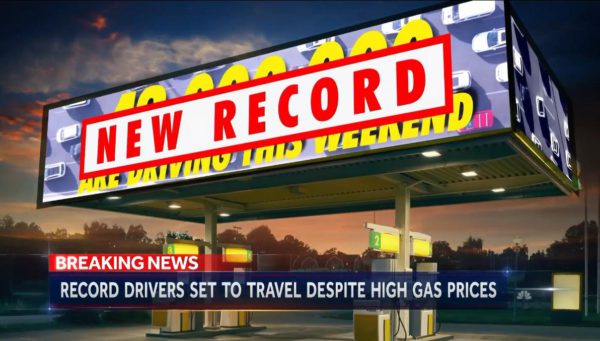 Just in time for that Fourth of July travel, gas prices are continuing to drop from their record high points of two weeks ago as the Energy Information Administration reports that gasoline stockpiles across the country have increased, according to the Auto Club's Weekend Gas Watch.
Since Monday, the national average for a gallon of regular gasoline has decreased by four cents to $4.85.
Despite the highest 4th of July gas prices on record, 42 million Americans are driving this holiday.
Travelers Driving This 4th of July Weekend To Avoid Airport Chaos:
Juneteenth & Father's Day holiday weekend air travel disruptions continue
"That is happening to a lot of people, and that is exactly why we are paying close attention here to what can be done…"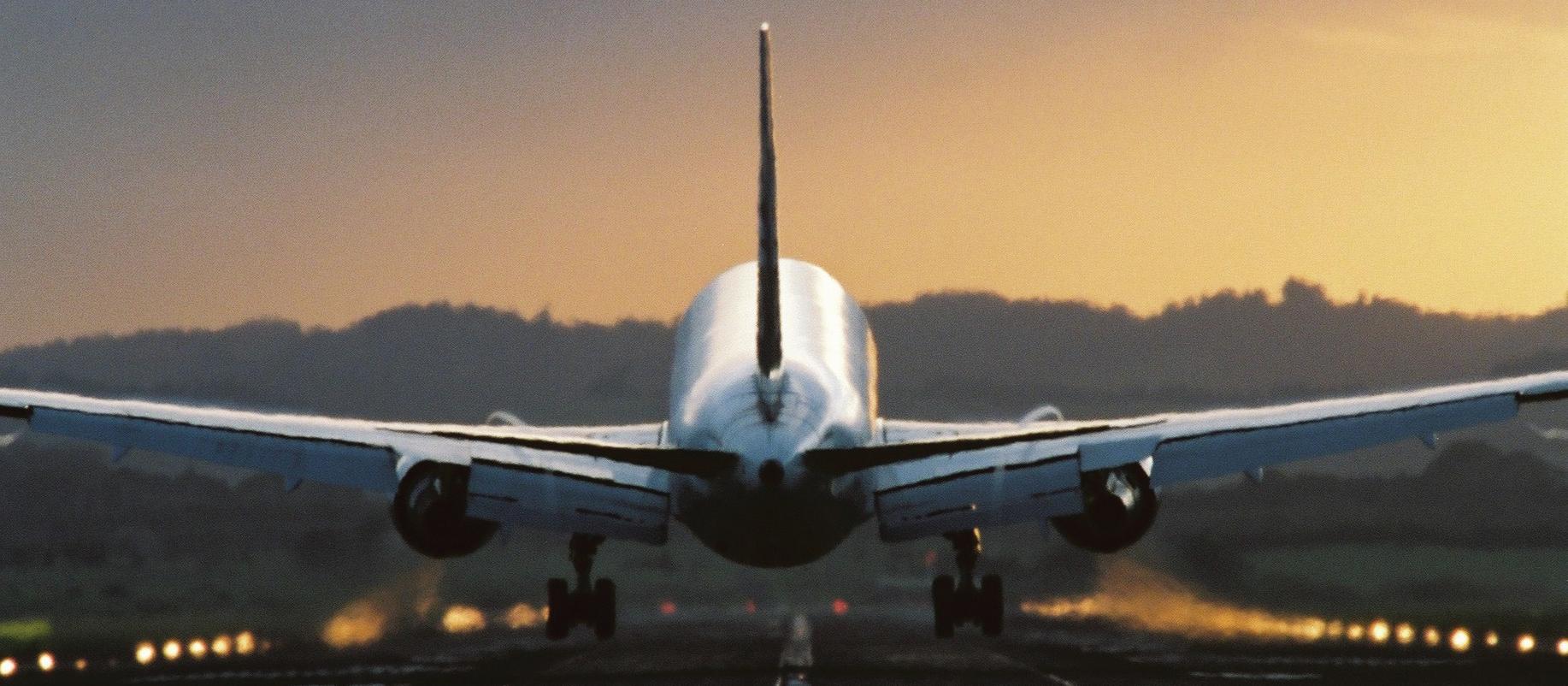 WASHINGTON – U.S. Transportation Secretary Pete Buttigieg held a virtual meeting Thursday with the CEO's of the major American air carriers asking them the steps the companies were taking as thousands of flights were being cancelled or delayed prior to the holiday weekend.
On Friday, the Secretary's flight to New York City from Washington D.C. was cancelled and he ended up making the approximately four to six hours drive instead.
According to the Department of Homeland Security 's TSA, thousands of flights wound up cancelled and delayed during the Juneteenth and Father's Day holiday weekend, which included the busiest air travel day of the year on Friday post pandemic exceeding the previous numbers of Americans taking flight over the Memorial Day weekend.
The tracking platform FlightAware reported that more than 6,300 flights were delayed within, into or leaving the U.S. on Saturday, and 859 flights were cancelled. As of Sunday morning, more than 1,000 flights within, into or leaving the U.S. had been delayed and more than 700 flights had been cancelled, according to FlightAware.
In a Saturday interview with the Associated Press, Secretary Buttigieg said he is pushing the airlines to stress-test their summer schedules to ensure they can operate all their planned flights with the employees they have, and to add customer-service workers. That could put pressure on airlines to make additional cuts in their summer schedules.
Transportation Secretary Pete Buttigieg says he's pushing airlines to hire more customer-service agents and take other steps to avoid travel woes this summer. Buttigieg wants the airlines to stress-test their schedules amid a spate of flight cancellations. https://t.co/F7Nqu30DRn

— The Associated Press (@AP) June 19, 2022
"That is happening to a lot of people, and that is exactly why we are paying close attention here to what can be done and how to make sure that the airlines are delivering," Buttigieg told The Associated Press.
New for @NBCNews: Holiday weekend sees massive amount of flight cancellations

As of Sunday morning, more than 1,000 flights within, into or leaving the U.S. had been delayed and more than 700 flights had been cancelled, according to FlightAware.https://t.co/5WVGYLS79w

— Julianne McShane (@JulianneMcShane) June 19, 2022
RELATED: Airlines Under Pressure With Soaring Summer Passenger Levels And Pilot Exhaustion:
Alaska Airlines announces flat fee-based subscription service
After 2 years of staying close to home, people are ready to travel again. Alaska has100 daily flights from 16 airports throughout California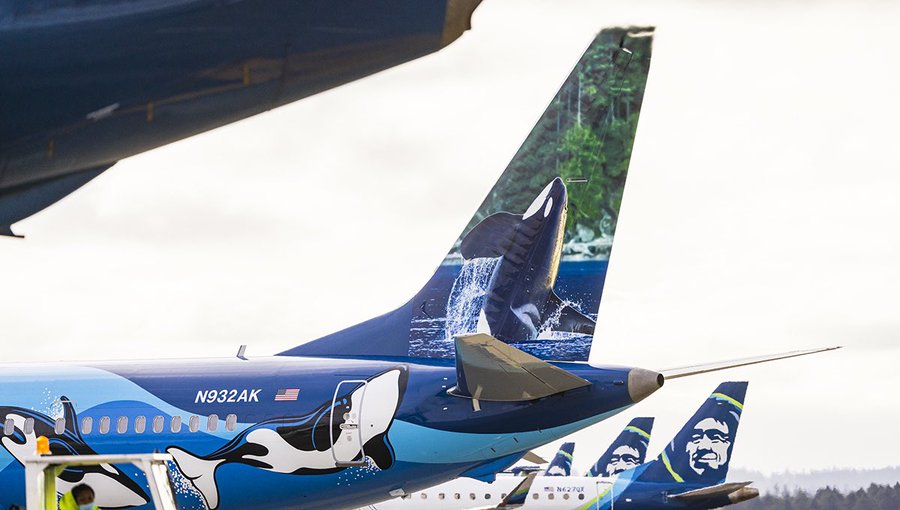 SEATAC, Wa. – Alaska Airlines announced that they will be launching a flat fee-based subscription service Wednesday. In a news release the airline said the subscription starts at $49 per month.
Alaska Airlines managing director of business development and products Alex Corey noted that this new service will let travelers head to a number of airports in the western U.S. – most are in California but Reno and Las Vegas, Nevada as well as Phoenix, Arizona are also included.
"After two years of staying close to home, guests are ready to travel again and with 100 daily flights from 16 airports throughout California and between California to Reno, Phoenix and Las Vegas, Flight Pass will take them there," said Corey.
Corey also pointed out that with the new travel trend reports showing that Americans plan to take vacations domestically in 2022, especially to destinations with warm weather and beaches, the airline is hopeful that this service will be attractive enough to draw in customers.
The airline listed the benefits: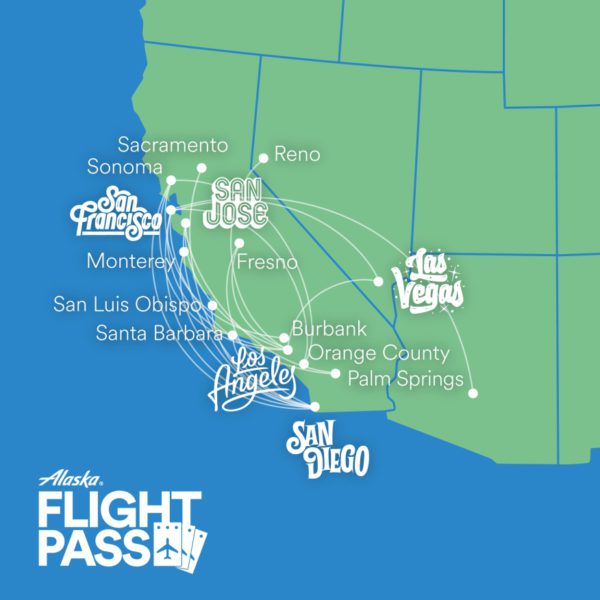 Discounts. – The price of a monthly Flight Pass subscription is cheaper than the average price of a ticket on eligible flights. In exchange for your business for the next year, Alaska provides you with a great deal on a price that doesn't change.
Peace of mind. – With Flight Pass, you lock in the price of your travel for the next year – your monthly membership fee will not change. This allows you to plan and budget your trips with ease knowing that prices won't increase.
Freedom to explore. – With a wide range of great destinations to choose from, you are able to travel more frequently than ever before to amazing destinations. Visit family or friends, get away for a relaxing weekend, work remotely, or simply go on an adventure – with Flight Pass, frequent travel is at your fingertips.
There are two types of memberships, Flight Pass, which starts at $49 per month and requires booking at least 14 days in advance, and Flight Pass Pro, which starts at $199 per month and allows same-day booking up to two hours before flying.
According to Alaska Airlines, that there will be costs beyond the subscription fee, but the airline says most will amount to less than $15. Flyers still have to pay the government taxes and airport fees for each flight, as well as a nominal fare, which Alaska says is as low as $0.01 for "most flights."
Other limitations are that the deal is only good for roundtrip flights, not one-way fares, and the credits expire if they aren't used before the next set arrives.