Fox News editor covering LGBTQ issues- conversion therapy proponent
Tyler O'Neil, has claimed that being LGBTQ is immoral, stated that "transgender identity is dangerous," and promotes conversion therapy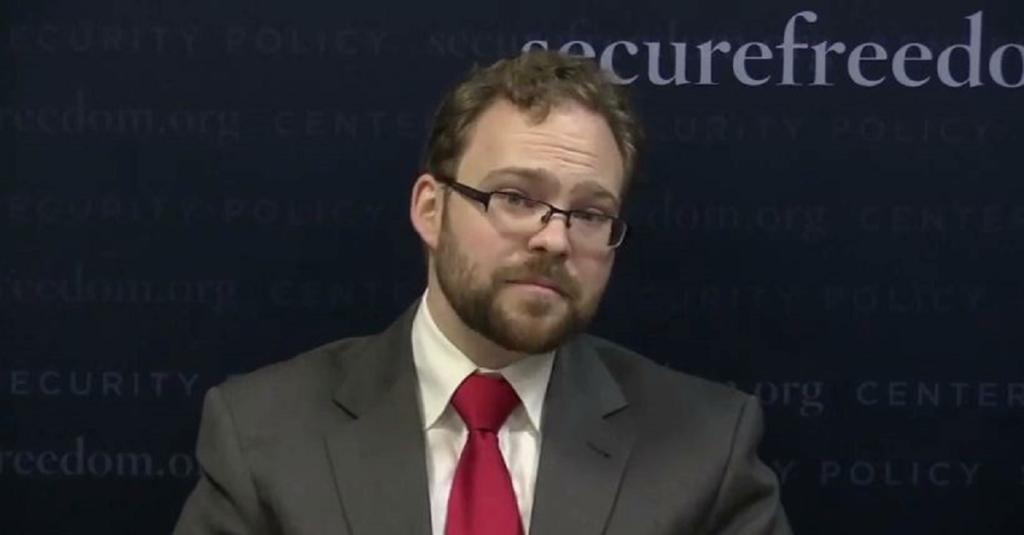 By Eric Hananoki | WASHINGTON – Fox News has been dispatching an anti-LGBTQ editor to cover LGBTQ issues, including the debate over Florida's "Don't Say Gay" bill. The editor, Tyler O'Neil, has claimed that being LGBTQ is immoral, stated that "transgender identity is dangerous," and promoted harmful and discredited conversion therapy as a way for people to supposedly leave "the gay lifestyle."
Fox News has been waging war against Disney after the company criticized Florida for passing the "Don't Say Gay" bill in late March. The network has heavily attacked the company both on and off the air, including through its FoxNews.com website.
FoxNews.com has become even more right-wing during President Joe Biden's administration. Its digital operation is led by former Hannity producer Porter Berry who, the Daily Beast noted, "has quickly remade the network's digital properties more in the image of its conservative, culture war-heavy opinion programming."
O'Neil has frequently covered LGBTQ issues for FoxNews.com and FoxBusiness.com. In recent days, he has written anti-Disney stories that carry the headlines, "Teacher running for Congress warns of psychological damage Disney's LGBT agenda may do to kids"; "Disney employee issues dire warning about the economic consequences of new 'leftward lurch'"; and "'Silent majority' of Disney employees support Florida law, Disney employee running for Congress says." Some of his pieces have received top–story placement on FoxNews.com's front page.
Fox News has deployed O'Neil to report on other LGBTQ issues, including conversion therapy and a book about transgender youth.
O'Neil previously worked as a senior editor for the right-wing PJ Media until Fox News hired him last summer. At PJ Media, O'Neil frequently wrote about LGBTQ issues, including promoting "ex-gay" conversion therapy — the harmful and discredited practice that attempts to change a person's sexual orientation or gender identity. He's also said that he opposes "LGBT orthodoxy" and has written that "transgender identity is dangerous."
Here is a sampling of O'Neil's work for PJ Media.
O'Neil wrote that Christians "must uphold the Bible's morality, which clearly conflicts with the LGBT orthodoxy that Biden and his fellow Democrats want to enforce on us." In his farewell note to PJ Media readers, O'Neil wrote that he and PJ Media Managing Editor Paula Bolyard "both agree … that Christians must uphold the Bible's morality, which clearly conflicts with the LGBT orthodoxy that Biden and his fellow Democrats want to enforce on us."
According to O'Neil, "Christians need to sympathize with those who are suffering with gender dysphoria and we need to celebrate those who nonetheless reject transgender identity to follow God." O'Neil wrote a July 2021 piece stating that Christians must reject "transgender orthodoxy." He concluded: "Christians need to sympathize with those who are suffering with gender dysphoria and we need to celebrate those who nonetheless reject transgender identity to follow God. The church needs to be a welcoming place for all people — but Christians must tell the truth of the gospel with clarity."
O'Neil credited a version of conversion therapy for supposedly helping people leave "the gay lifestyle." "Reintegrative therapy" is a repackaged form of conversion therapy. O'Neil wrote an August 2018 piece praising the practice, writing: "Four men — Michael, Nathan, Dennis, and John — all rediscovered their masculinity through therapy. As a result, their unwanted same-sex attraction weakened or dissipated." He tweeted of reintegrative therapy: 
O'Neil praised conversion therapy books as giving "hope" to people. O'Neil wrote a July 2019 piece criticizing Amazon for removing pro-conversion therapy books, including those by discredited quack Dr. Joseph Nicolosi Sr. He tweeted when promoting the article: 
After Biden signed an executive order in January 2021 that allowed transgender soldiers to serve in the military, O'Neil wrote that Biden's "transgender agenda threatens to undermine the military, America's scientific and health care establishment, and women's rights." 
O'Neil tweeted in February 2020: "Transgender identity is dangerous." 
O'Neil wrote, "Transgender identity is not the right solution — and enshrining transgender 'protections' into law opens up a Pandora's Box of social ills." From a November 2020 piece in which O'Neil wrote about why he was supporting Trump after previously opposing him: 
The Obama administration endorsed transgender identity over biological sex in restrooms and changing rooms, in the military, and in Obamacare. Under Obama's health care law, coverage for transgender "treatments" tripled under Medicare and Medicaid. Some regulations suggested that employers would have to cover transgender surgery in health plans, regardless of their convictions on biological sex.
Although people who really do struggle with gender dysphoria (the painful condition of identifying with the gender opposite your biological sex) deserve compassion, transgender identity is not the right solution — and enshrining transgender "protections" into law opens up a Pandora's Box of social ills.
O'Neil wrote a piece criticizing Caitlyn Jenner for being a transgender woman. O'Neil wrote an April 2017 piece criticizing Jenner for having gender confirmation surgery. Fox News recently hired Jenner as a Fox News contributor. O'Neil wrote (in accordance with the Trans Journalists Association style guide, Media Matters has replaced incorrect references to Jenner's gender with correct pronouns in brackets.): 
Ultimately, it is impossible to change from one sex to the other, because sexuality is written into human DNA. Even if Caitlyn Jenner looks like a woman, gets all the necessary physical alterations, and even has the right hormonal cocktail pulsing through [her] veins, [she] will still be a man, genetically. [She] will still have achieved great things as a man — becoming a father and winning the Olympic gold.
In another piece in January 2019, O'Neil repeatedly deadnamed Jenner in sympathetically writing about a pastor who was ousted over an anti-Jenner billboard. Deadnaming is a form of harassment that involves using a trans person's prior name against their wishes.
**********************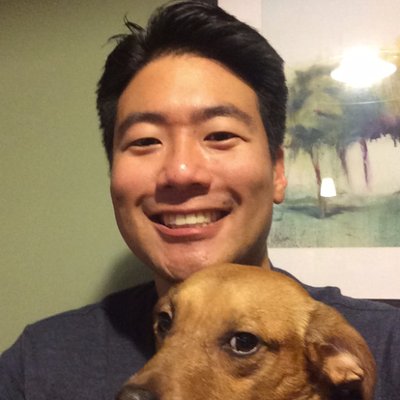 Eric Hananoki is an investigative reporter for Media Matters for America covering right-wing media and extremism.
  **********************
The preceding article was previously published by Media Matters for America and is republished by permission.
Anti-trans activist Kellie-Jay Keen spreads hate across America
Violence mars speaking tour by the UK's "Standing for Women" leader whose next stops include Florida, Washington, D.C. and New York City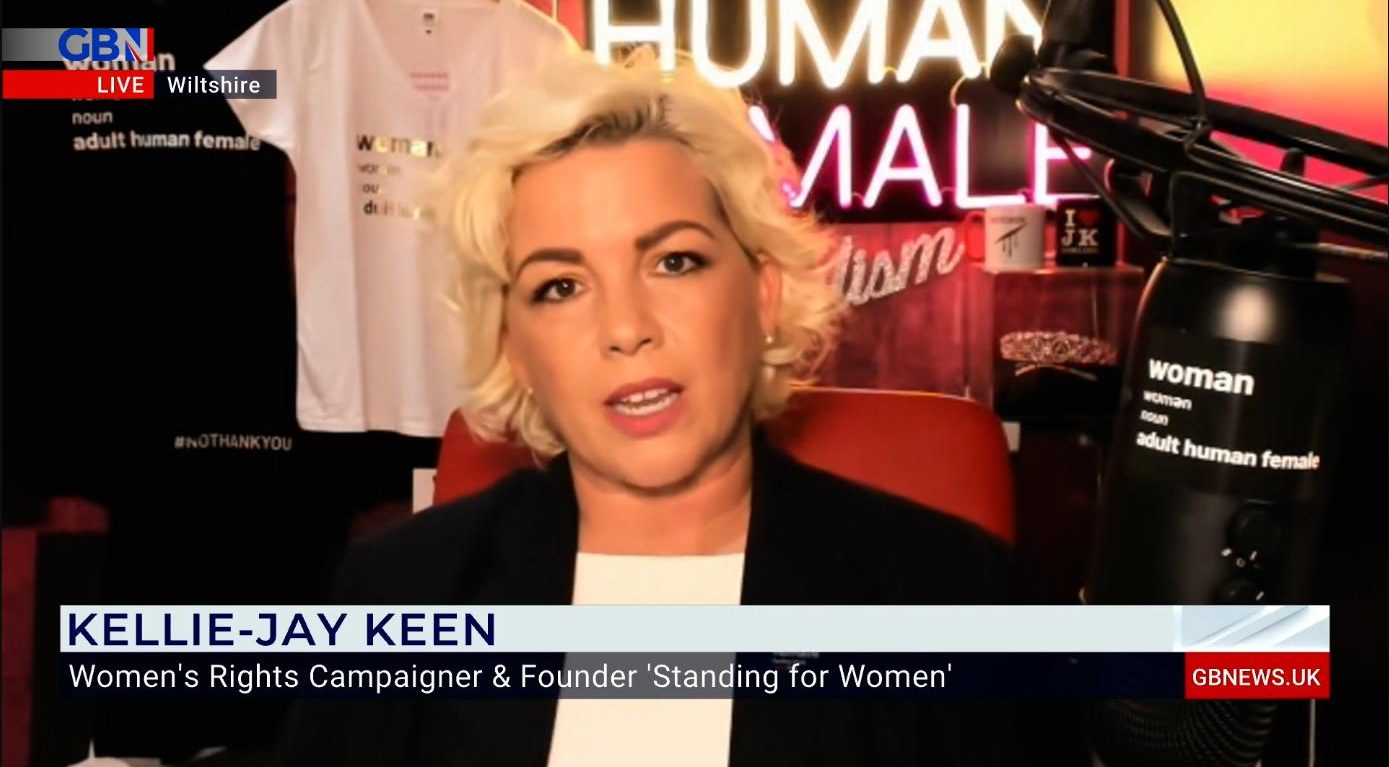 CHICAGO – Outspoken British TERF Kellie-Jay Keen, who goes by the pseudonym "Posie Parker," is in Chicago Sunday for the sixth stop in her 11-city "Standing for Women" speaking tour, which she launched in Los Angeles Oct. 16.
Her mission, she said when she announced the tour on Twitter earlier this month, is to "let women speak" and to "change the world."
"Women," according to Keen and her supporters, only means cisgender people presumed to be female at birth and does not include transgender women. "No woman has a penis," Keen said in Austin, Texas Saturday. "No man has a vagina." GC activists and TERFs like Keen are campaigning for laws discriminating against trans rights on both sides of the Atlantic.
Keen streamed the event on YouTube and posted photos on social media, showing what Keen claimed were Chicago police officers escorting her through crowds due to incidents of violence that had erupted on that tour. As of press time, Chicago police could neither confirm or deny whether on-duty officers provided security or whether off-duty uniformed officers were present.
@Chicago_Police stepping up. #LetWomenSpeak #Chicago#LetWomenSpeakUSA pic.twitter.com/dTuvHnMJFA

— SFW Kellie-Jay Keen #AdultHumanFemale (@StandingforXX) October 30, 2022
In Tacoma on Wednesday, police made one arrest for assault and The News Tribune reported at least six counter-protesters were treated for being hit with pepper-spray. The woman wielding the can of bear spray, similar to that used in the Jan. 6 insurrection at the U.S. Capitol, was identified in that report and via YouTube as Jenna Hoch of Denver, an anti-trans activist. She can be seen in the video, backing away from counter-protesters, screaming "Don't touch me."
A 14-year-old girl claims to have been targeted by Hoch in a video posted to YouTube.
"I was prepared for the violence," Hoch told The News Tribune, following what she described as an assault in Portland, Ore. One protester's hand was injured and required medical treatment, Hoch said. Keen, however, canceled the Portland event due to threats she claimed were made by Antifa. Video of a pie attack at that canceled event has since gone viral.
Despite canceling the stop in Portland, Keen did show up in Tacoma. A video posted by Keen shows a counter-protester storming the area of Tollefson Plaza where Keen and a dozen fellow speakers were holding their rally; One of Keen's supporters swiftly intercepted the counter-protester. According to The News Tribune, about 30 people showed up at the plaza in support of Keen. However, within minutes, the crowd of 20 counter-protesters grew to about 200 and made their way into the plaza. By that time, Keen had already fled, according to the report.
Keen is the U.K. activist who earlier this year advocated for gun-carrying, cisgender dads here in the U.S. to "use women's toilets… to combat the insanity" of allowing transgender girls and women to use bathrooms matching their gender identity. Keen represents cisgender women who call themselves "Gender Critical," and oppose laws and policies here and in the U.K. that allow transgender women to identify as women, compete as women and use public facilities dedicated to females. Keen also confronted this reporter covering the NCAA Women's Swimming Championships in Atlanta in March about use of public bathrooms.
When Keen launched her speaking tour on Oct. 16 on Hollywood Blvd., she was joined by a handful of supporters and fellow speakers and no opposition. And police presence was non-existent.
Kellie-Jay Live from Los Angeles #LetWomenSpeak#LetWomenSpeakUSAhttps://t.co/YFhJOQx6Zs

— SFW Kellie-Jay Keen #AdultHumanFemale (@StandingforXX) October 16, 2022
The same was true in San Francisco, her second stop. But when protesters started showing up at Keen's events, she asked for but did not receive police protection, including in Tacoma. That visibly changed when she arrived in Austin, Texas on Saturday, as ex-detransitoner and former radical feminist Ky Schevers tweeted, with a screenshot of armed security guards flanking Keen.
Kyle KD Sims & his team did security for Kellie-Jay Keen's anti-trans rally in Austin. Sims is a right-winger who's previously done security for former Senator Don Huffines & Kelly Neidert/Young Conservatives of TX. TERFs are increasingly turning to right-wing men to do security. pic.twitter.com/Qnv93fUIIK

— Ky Schevers (@reclaimingtrans) October 30, 2022
According to Schevers, "Jeannette Cooper of PEC [anti-trans group Partners for Ethical Care] hired private security for Chicago & K. Yang aka the Deprogrammer is paying for security for the NYC rally."
Also on hand on Sunday in Chicago's Pioneer Court: Counter-demonstrators brandishing signs declaring, "TERFs MACE KIDS."
#TerfsMaceKids https://t.co/T8KnyvbCMq

— Katy Montgomerie 🦗 (@KatyMontgomerie) October 30, 2022
The counter-demonstrators staged their own rally in Chicago's Cityfront Plaza, attended by at least one man identified by Twitter users as a member of the Proud Boys.
Keen's next stops include Florida, Washington, D.C. and New York City, and she announced she plans to make a documentary from video of her events.