Anti-LGBTQ+ far-right evangelist leads protests in SoCal
Sean Feucht & fellow protestors were taking aim at the media conglomerate's stance opposing the recently passed 'Don't Say Gay' law in Florida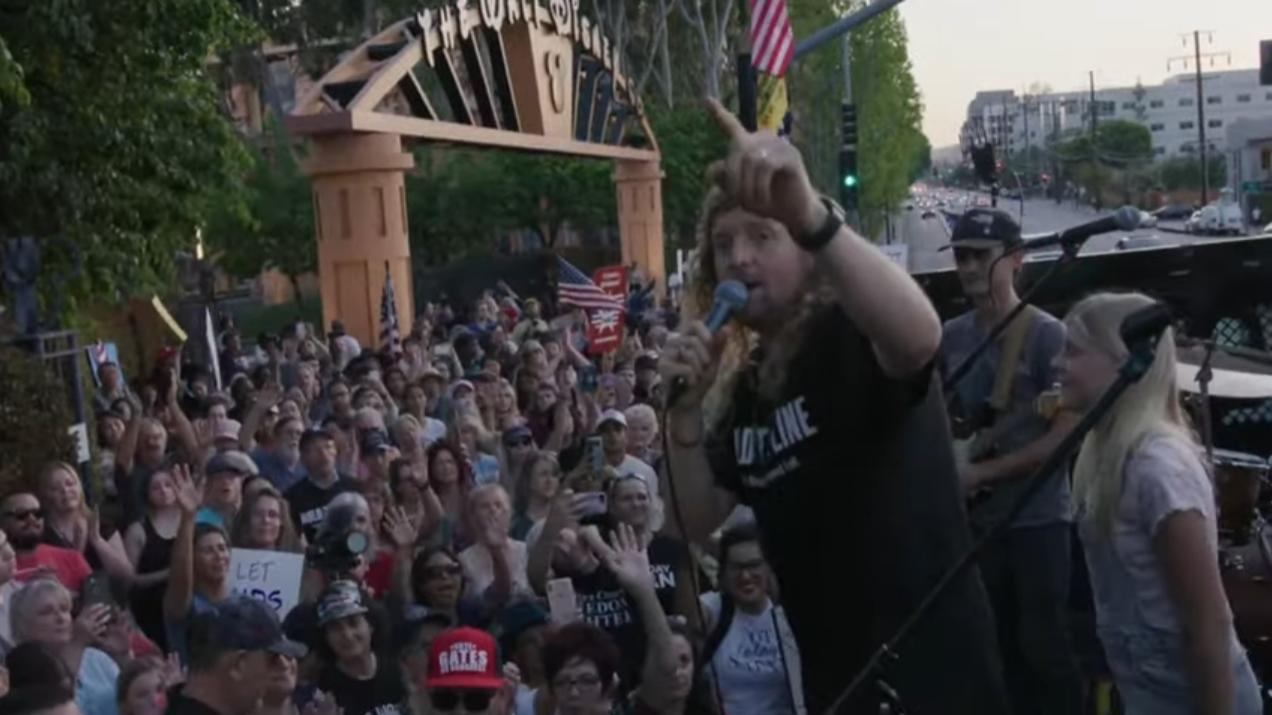 BURBANK – Sean Feucht, the former worship/musical artist at the Bethel charismatic megachurch in Redding, California and the founder of the Let Us Worship group gathered this past week with several dozen supporters to protest outside the headquarters of the Walt Disney Company.
Feucht and his fellow protestors were taking aim at the media conglomerate's stance opposing the recently passed 'Don't Say Gay' law in Florida along with Disney's support of the LGBTQ+ community.
Feucht and the Redding-based Let Us Worship followers had staged a moving protest a week earlier, marching up and down Santa Monica Boulevard and along North Robertson Blvd. in the heart of West Hollywood's LGBTQ+ Rainbow District in front of its nightclubs, bars, shops, and restaurants that cater to a predominantly LGBTQ+ clientele. They carried drums they beat, so-called 'Jesus' flags and chanted.
TONIGHT WAS WILD 🤯🤯🤯

Jesus March through West Hollywood!!!!!

The Church has left the building!!

See you tomorrow in Orange County for #LetUsWorship!! pic.twitter.com/k3KTsotnOp

— Sean Feucht (@seanfeucht) April 3, 2022
Feucht, a Republican who once ran as a candidate for California's 3rd Congressional District losing by a 46 percentage to his GOP primary opponent, has made a name for himself appearing at QAnon events nationwide spouting anti-coronavirus vitriol and baseless lies.
To commemorate the 20-year anniversary of the September 11 attacks, Feucht hosted a two-day "Let Us Worship" event at the National Mall in Washington, D.C. In October 2020 Feucht led 35,000 maskless evangelicals at a prayer event on the National Mall in Washington protesting Federal and State mask mandates. Additionally in 2019, the Bethel charismatic megachurch he is tied to held a multi-day vigil to resurrect a dead six-year old girl which brought international scrutiny.
During the protest this week at Disney Feucht proclaimed; "We call for every wall of perversion to come down in Jesus' name. We call for every wall to strip the innocence of our kids to come down. God, we pray that you would expose Disney for what it is, expose this corporation, bring everything that's been hidden into the light."
Group protests against Disney's 'woke' agenda:
YouTube's failure to moderate anti-LGTBQ hate speech
False accusations of LGBTQ people abusing children remain on YouTube, one of the few major platforms refusing to address the problem


By Mia Gingerich | WASHINGTON – In a brazen violation of YouTube's policy against hate speech, right-wing influencer Tim Pool spuriously claimed in a video released last Friday that "the LGBTQ community is now dominated by pedophiles" and levied the same slander against a Daily Dot journalist.
The fact that this video remains up nearly a week later, accumulating more than a quarter of a million views, is emblematic of YouTube's systemic failure to crack down on even the most egregiously hateful content. 
Last week, following mounting pressure, Twitter told the Daily Dot it would ban targeted use of the term "groomer" to spread unfounded accusations of child abuse against LGBTQ people. Use of the word "groomer" as a way to disparage LGBTQ people is a part of a larger strategy by right-wing figures to co-opt language about child abuse to malign gay and trans people — a tactic that has led to harassment and violent threats against the LGBTQ community.
In response to the Twitter news, Pool took to his YouTube channel (which has well over 1 million subscribers) on July 22 to disparage Claire Goforth, the Daily Dot journalist who has covered the issue, calling her a pedophile while also admitting he lacked any evidence to support his claims. Pool also falsely claimed that the LGBTQ community had been "taken over" by pedophiles.
From the July 22, 2022, edition of Timcast, streamed on YouTube
Despite the fact that YouTube's hate speech policy bans content "promoting violence or hatred against individuals or groups" based on protected characteristics, including gender identity and sexual orientation, the video remained up as of publishing.
Meanwhile, YouTube continues to reap financial benefits from Pool's presence on the platform. Pool, who previously admitted he believes YouTube is more concerned with retaining advertisers than combatting disinformation, recognizes this incentive and is clearly exploiting it.
YouTube's refusal to crackdown on Pool's extremism reveals deeper problem with permitting anti-LGBTQ rhetoric
Baselessly accusing LGBTQ people of being "groomers" and "pedophiles" has been a consistent problem on numerous social media platforms. However, in response to the recent push for platforms to more closely monitor this smear, TikTok, Reddit, and Meta (parent company of Facebook and Instagram) all took the step of clarifying that such rhetoric violates their hate speech policies. According to Goforth's article from July 20, the only company that did not respond when asked by the Daily Dot about this rhetoric was Google, which owns YouTube.
By allowing its rules against hate speech to remain nebulous, YouTube is refusing to take responsibility for a problem that goes well beyond this latest example from Pool. As previously reported by Media Matters, YouTube is rife with false accusations of LGBTQ people grooming children, with a particular focus on drag performers and those discussing LGBTQ topics in school.
James Lindsay, a far-right author who has been instrumental in perpetuating this false claim, said that his use of the term started in October 2021 with his series titled "Groomer Schools," which he streams on YouTube. Lindsay belongs to YouTube's partner program, which allows him to directly financially benefit from his presence and following on the platform.
Pool is not the only content creator with a large YouTube following who has recently maligned the LGBTQ community with false accusations of wide-spread pedophilia — Daily Wire's Candace Owens, whose channel has more than 750,000 subscribers, falsely claimed in April that "pedophilia is around the corner" during her discussion of Disney's commitment to LGBTQ inclusion. This plays into the slippery slope conspiracy theory pushed for years by extremists on 4chan, which falsely claims that the fight for LGBTQ rights will lead to more pedophilia.
Owens went on to call a teacher who lamented having to hide her marriage due to Florida's "Don't Say Gay" law a "mentally unstable adult predator who has access to children, our children," and ended the segment by saying, "We must not give these freaks and predators so much as one inch." Owens' video remained up as of publishing.
From the April 5, 2022, edition of The Daily Wire's Candace, streamed on YouTube
YouTube fosters extremism by failing to acknowledge prevalent and escalating anti-LGBTQ rhetoric
By not only failing to enforce its current policy on hate speech, but also refusing to even state that its policy covers prevailing hateful rhetoric, YouTube is signaling to increasingly extreme users that its platform will host their hate.
In previous instances, YouTube has shown that it is perfectly capable of confronting this rhetoric when it decides to do so. After Media Matters revealed last year that YouTube was hosting multiple channels belonging to adherents of QAnon — a conspiracy theory that similarly seeks to wield false accusations of pedophilia for political ends — the platform responded by removing at least 18 of the flagged channels.
Failing to address the problem of falsely accusing LGBTQ people and their allies of child abuse not only increases the risk of violence against LGBTQ people, it also hinders the efforts of those genuinely seeking to protect children from exploitation.
By letting the dangerous and inflammatory claims of Pool and others go unchecked, YouTube is directly profiting from the sort of rhetoric that is inciting violent acts in real life — a far cry from the "ongoing commitment to the community" it espoused just last month.
**********************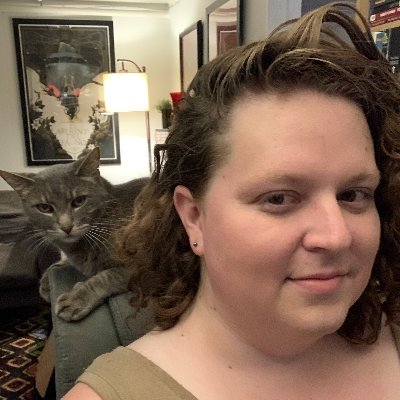 Mia Gingerich is a researcher at Media Matters. She has a bachelor's degree in politics and government from Northern Arizona University and has previously worked in rural organizing and local media.
********************
The preceding article was previously published by Media Matters for America and is republished by permission.
Daily Wire host says: "There is no such thing as same-sex marriage"
Daily Wire's Michael Knowles: "If Pete Buttigieg and Chasten can be married, then marriage has no concrete meaning"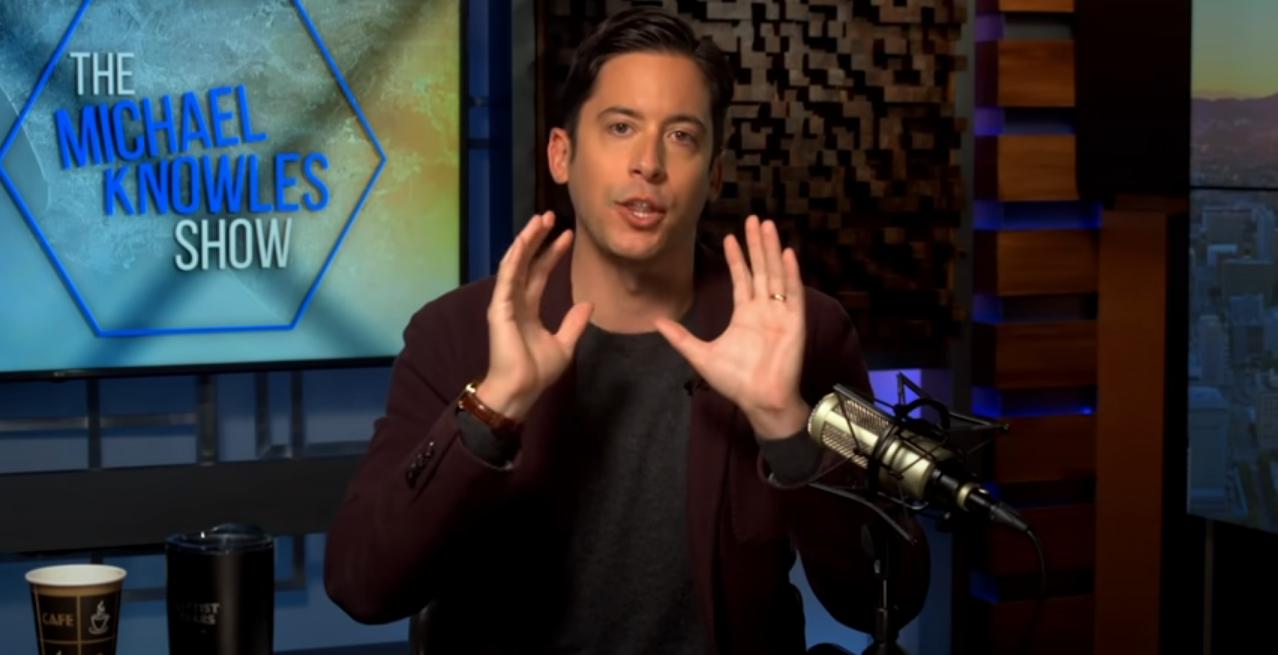 By Media Matters Staff | WASHINGTON – From the July 25, 2022, edition of The Daily Wire's The Michael Knowles Show:
Transcript:
MICHAEL KNOWLES (HOST): What I suspect — I don't know, I don't talk to Marco Rubio — what I suspect it is is that Marco Rubio doesn't think that gay marriage is real. I think Marco Rubio believes that marriage — he believes as virtually every single person for all of human history everywhere in the world — that marriage is between a man and a woman and that there is no such thing as same-sex marriage. And that Pete Buttigieg, though he keeps calling his relationship with this guy Chasten a marriage, it's not really a marriage. He has a long-term relationship. He has gone through a technological and financial process to purchase the eggs of a woman and then to create a child in a test tube with the intention to deprive that child of his natural mother so that he and Chasten can feel more like they're in a real marriage, a real marriage that has the possibility of generating children. But I suspect what Rubio thinks is that none of that is real. And that, actually, marriage does have a meaning and it has the same meaning it's always had. And we can't just radically change that.
…
It's just that Pete Buttigieg isn't really married. And it's hard — I know it's hard to say that in our politically correct culture. But it's not because two guys can't be married to each other. Marriage is the union of a man to his wife. A perpetual union of a man to his wife for the sake of the generation and the education of children. That's what it is. And that's not possible between two men and two women. Marriage essentially has sexual difference at the heart of it. And so, if we call things that don't have that marriage, we don't expand marriage, we just get rid of marriage. If Pete Buttigieg and Chasten can be married, then marriage has no concrete meaning.
*******************
The preceding post was previously published by media Matters for America and is reposted by permission.
Twitter says slandering LGBTQ+ people as "groomers" violates its rules
TikTok & Meta, parent company to Facebook/Instagram, also say that calling LGBTQ people "groomers" is a violation of their existing policies


By Ari Drennen | WASHINGTON – Twitter recently confirmed that harassing LGBTQ people with the baseless "groomer" slur violates its rules against hateful conduct and temporarily suspended "New Discourses" founder James Lindsay for using the slur.
The move came after Reddit confirmed that baselessly targeting LGBTQ people with "groomer" slander violates its content policies. TikTok and Meta, parent company to Facebook and Instagram, also say that calling LGBTQ people "groomers" is a violation of their existing policies.
For several months, right-wing media have amplified the harmful idea that the existence of LGBTQ people is a threat to children, without action by Twitter.
Lindsay called the mother of Texas trans activist Kai Shappley a groomer for tweeting that the family was fleeing the state to avoid an investigation by the Texas Department of Public Safety for affirming her child.
Chaya Raichik's Libs of TikTok account, which in March was the top user amplifying "groomer" rhetoric on Twitter, said a gay man upset about Florida's "Don't Say Gay" bill was mad that teachers could no longer "groom" their students.
Jaimee Michell, who runs the account "Gays Against Groomers" and who previously promoted white nationalist content on Instagram as "The Gay Who Strayed," wrote that "the internet is a dangerous place for kids, especially when you have radical alphabet activists openly grooming them."
The Daily Wire's Matt Walsh, who promoted an anti-trans documentary with unauthorized shirtless photos of trans people including, reportedly, a 15-year-old trans boy, accused an openly gay Democratic state senator who suggested teaching about drag in school of letting his "groomer flag fly."
Terry Schilling of the American Principles Project, who previously bemoaned the period "in the '50s and '60s when we started to get women out of the home," called Michigan Attorney General Dana Nessel a groomer for saying "drag queens make everything better."
Rep. Marjorie Taylor Greene (R-GA), who previously called for vigilante violence against hypothetical trans camp counselors, criticized law enforcement for pursuing protesters at "drag queen groomer shows."
YouTuber Tim Pool quote-tweeted a video from a drag show in Dallas, writing, "Yes, they are grooming your kids."
Newsmax's Jenna Ellis called a man "a groomer" for talking to gay high school students about mental health.
Christian influencer Allie Beth Stuckey implied that queer and trans people are inherently sexual predators, writing, "When you … learn the predatory, pedophlic roots of gender ideology & Queer Theory … it's easy to see that much of what's going on can accurately be called grooming."
Calling people "groomers" because of their LGBTQ identity is dangerous. "Grooming" is a term that allows survivors of child sexual abuse to understand their horrifying experiences. By changing its meaning, right-wing activists are erasing those survivors' experiences and obfuscating harm by conflating genuine abuse with exposure to the existence of LGBTQ people.
Furthermore, the false suggestion that LGBTQ people are a threat to children is dangerous libel at risk of motivating violence. Three days after Lindsay tweeted "ok groomer" at a public library holding a drag event, a group of Proud Boys showed up with signs accusing librarians of "grooming" and a rifle. Two separate events highlighted by Libs of Tik Tok with similar rhetoric were stormed by extremists including Proud Boys.
Twitter is now saying that the rhetoric that led to these instances violates its rules. That's a good step. But rather than taking action after an incident that has the potential to turn violent has already occurred, the platform should act now to enforce its stated rules and protect its LGBTQ users.
*******************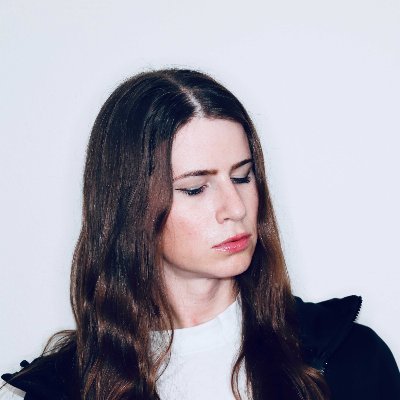 Ari Drennen is the LGBTQ program director for Media Matters, where she has worked since January 2022. She has a bachelors degree in political science and economics from Middlebury College. Previously she worked at the Center for American Progress and the League of Conservation Voters
*******************
The preceding article was previously published by Media Matters for America and is republished by permission.