Teen previously charged in anti-LGBTQ hate crimes facing terror charges
Seth Bertrand, 19, was charged with participating in or contributing to, directly or indirectly, any activity of a terrorist group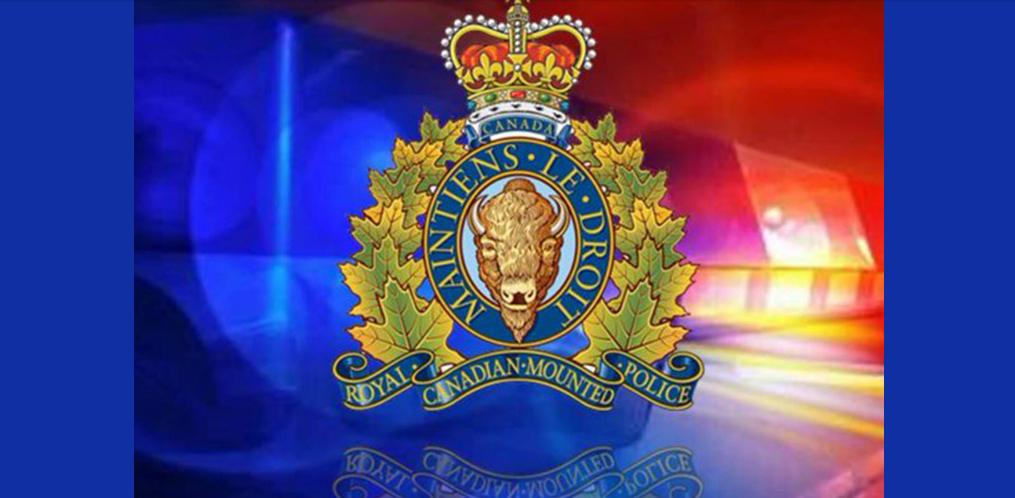 OTTAWA, Ontario, Canada – The Royal Canadian Mounted Police (RCMP) announced Friday that a 19-year-old resident of Windsor, Ontario was charged with for allegedly joining a violent neo-Nazi group that has been designated a terrorist group.
Seth Bertrand, 19, was charged with participating in or contributing to, directly or indirectly, any activity of a terrorist group for the purpose of enhancing the ability of any terrorist group to facilitate or carry out a terrorist activity, contrary to the Canadian Criminal Code.
As a result of the current investigation, the RCMP was able to determine that Bertrand had filed an online application to join a listed terrorist entity, the Atomwaffen Division (also known as National Socialist Order), a Neo-Nazi group and offered his skills and commitment to do things for this listed terrorist entity.
According to court documents filed by the RCMP, Bertrand committed various hate motivated offenses in the Windsor area between February 12 and May 20, 2021, including throwing a brake rotor through the windows of Trans Wellness Ontario and tagging the walls with obscene transphobic slurs and a swastika.
The Globe and Mail reported Bertrand was also accused of vandalizing a home that flew a gay-pride flag.
Seth Bertrand, 19, of Windsor is now facing a terrorism charge after attempting to join National Socialist Order – a rebrand of Atomwaffen Division – and offering to do things for the group. 🧵https://t.co/vc1qzyBTCT pic.twitter.com/XM6W9Jx97O

— Canadian Anti-Hate Network (@antihateca) May 6, 2022
Transportation Secretary Buttigieg honored by Québec LGBTQ org
The annual award is bestowed on "an individual or group who has made exceptional contributions to the advancement of LGBTQ rights"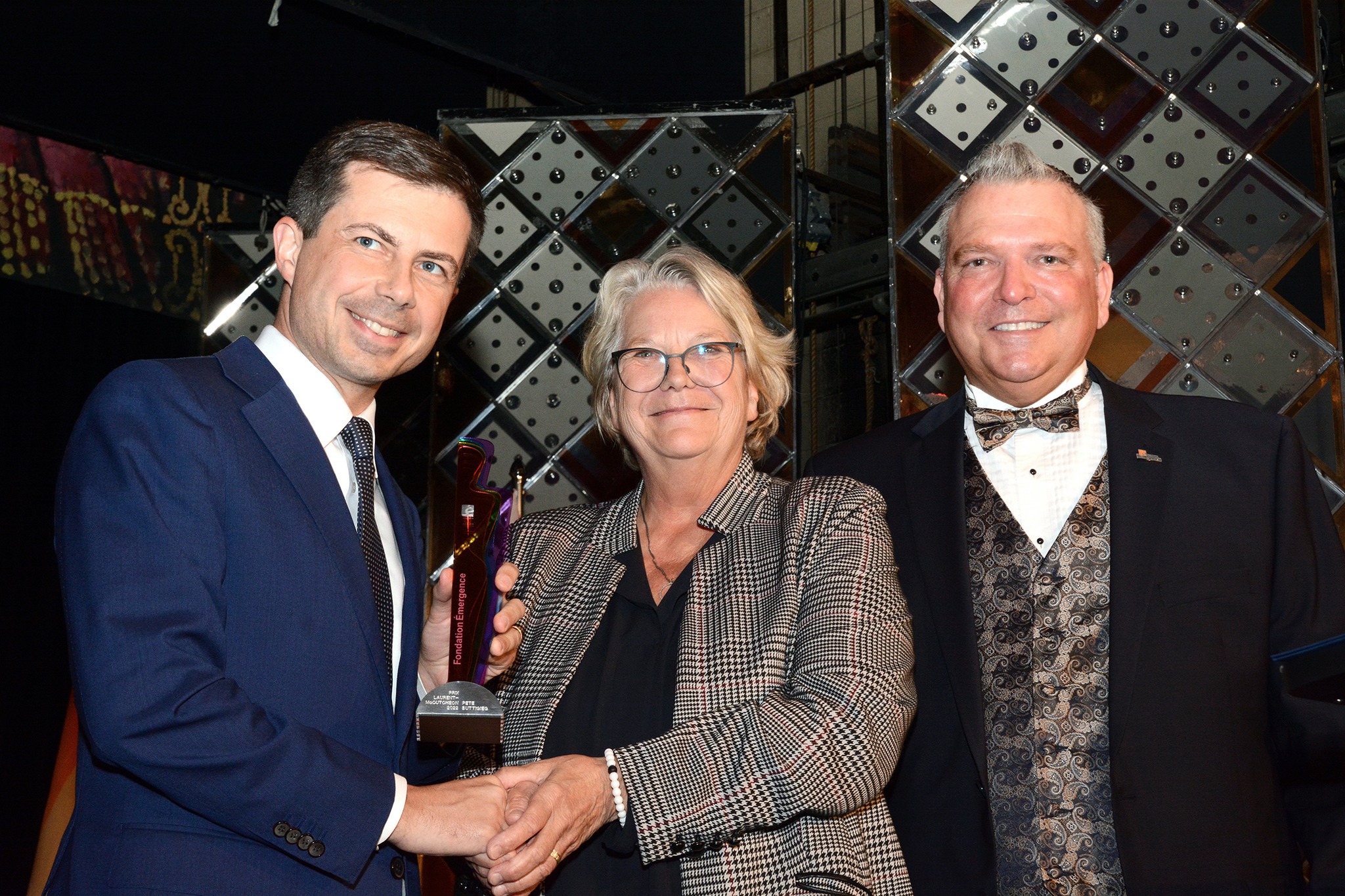 MONTREAL, Québec – In a special ceremony Wednesday evening, Fondation Émergence, one of Québec's largest LGBTQ organizations, presented U.S. Secretary of Transportation Pete Buttigieg with the prestigious Laurent McCutcheon Award.
Buttigieg was in Montréal representing the United States at the International Civil Aviation Organization, (ICAO) General Assembly.
The Laurent McCutcheon Award is named for Laurent-McCutcheon, the founding president of Fondation Émergence and the creator of the National Day Against Homophobia, which became the International Day Against Homophobia and Transphobia.
The annual award is bestowed on "an individual or group who has made exceptional contributions to the advancement of LGBTQ rights." In presenting Secretary Buttigieg, the citation [translated from French] noted his journey as the first openly gay man to be confirmed by the Senate to serve the office of the President of the United States as a cabinet minister.
Fondation Émergence also said that [Buttigieg] is a real role model for the LGBTQ+ communities. The Laurent McCutcheon Award was presented to Secretary Buttigieg by Chantal Rouleau, Québec's outgoing* Minister for Transport and Minister Responsible for the Region of Montréal.
"I am truly humbled and honored to accept this award, especially as I have learned more about Laurent McCutcheon's remarkable life and profound legacy," Buttigieg said. "Like all of us here I am the beneficiary of a tradition of activism that spans the globe and generations before I was born. And the results of those struggles, in our lifetime, are borderline incredible – including the very fact that I can stand before you today."
Organizers of the Montréal Pride festival have cancelled Sunday's parade
Pride events taking place at the Esplanade du Parc olympique including the closing show with Pabllo Vittar, will go on as as planned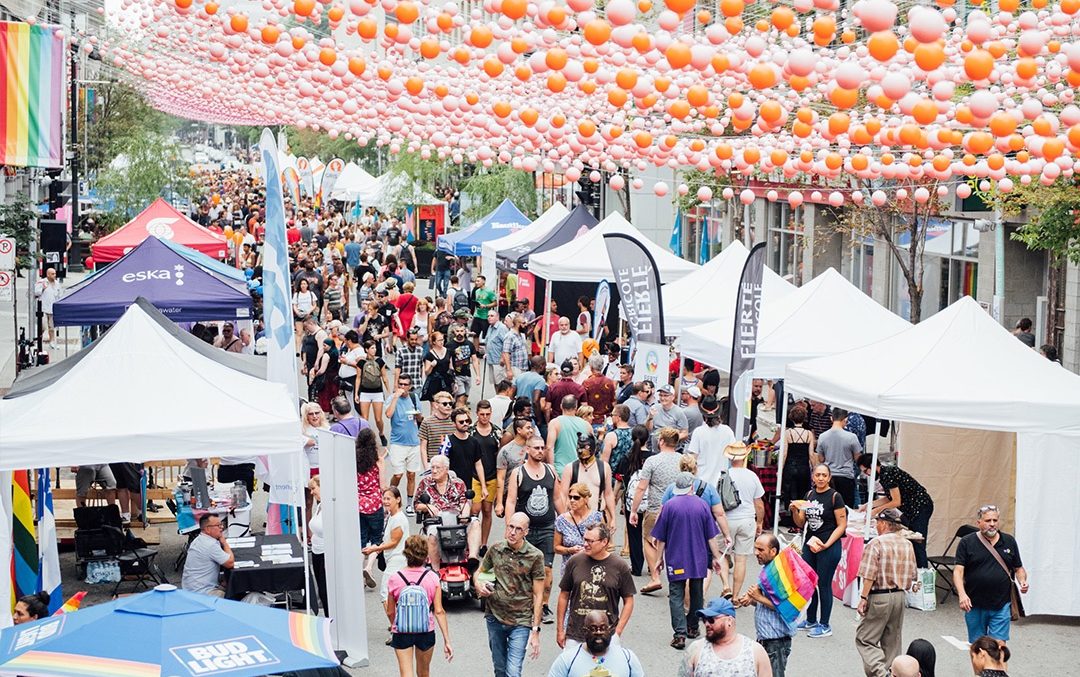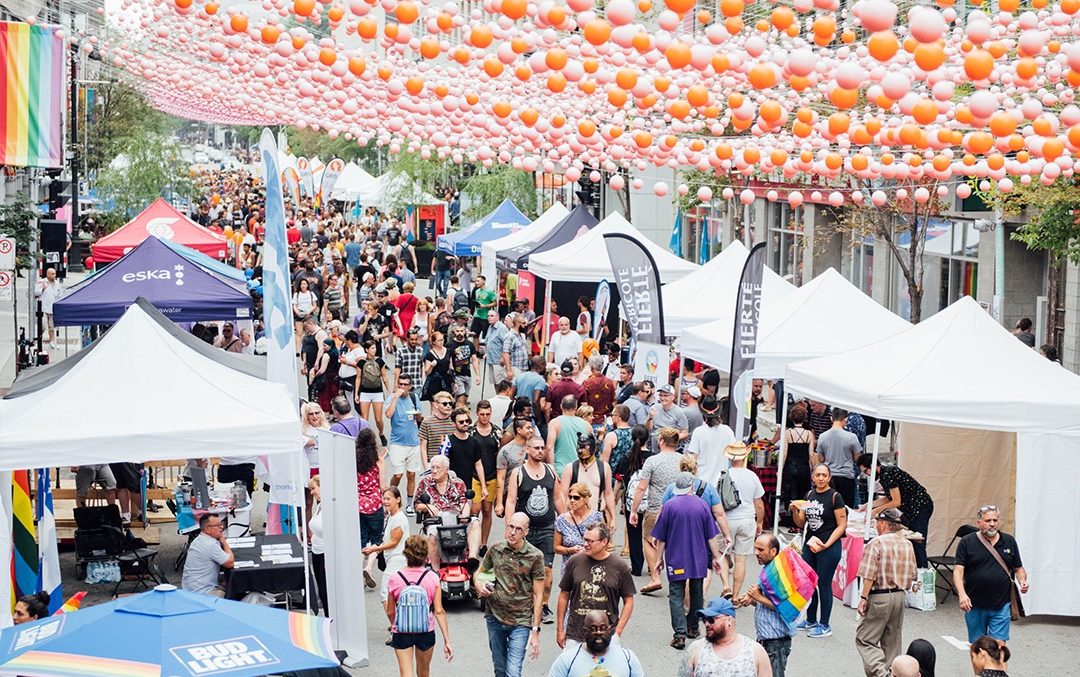 MONTREAL – Citing a lack of adequate security personnel the organizers of the Fierte Montreal Pride Parade abruptly cancelled Sunday's parade. The event organizers told CBC the decision was made in collaboration with Montreal police.
CBC reported that other Pride events taking place at the Esplanade du Parc olympique from 2 p.m., including the closing show with Pabllo Vittar, will go on as as planned. Tens of thousands of people were expected to attend today's parade.
𝐅𝐢𝐞𝐫𝐭é 𝐌𝐨𝐧𝐭𝐫é𝐚𝐥 𝐏𝐫𝐢𝐝𝐞 𝐏𝐚𝐫𝐚𝐝𝐞 𝐢𝐬 𝐂𝐚𝐧𝐜𝐞𝐥𝐥𝐞𝐝: A lack of sufficient personnel to ensure security along the route has forced the organizers to cancel the event in agreement with the SPVM. Come join us at the Esplanade of the Olympic Park as of 2 p.m.

— Fierté MTL Pride (@FierteMTLPride) August 7, 2022
Canadian LGBTQ+ youth center postpones drag show after online abuse
"This is stuff that you see in movies, you know, on the news in other countries. You just don't feel like you're going to be a victim of it"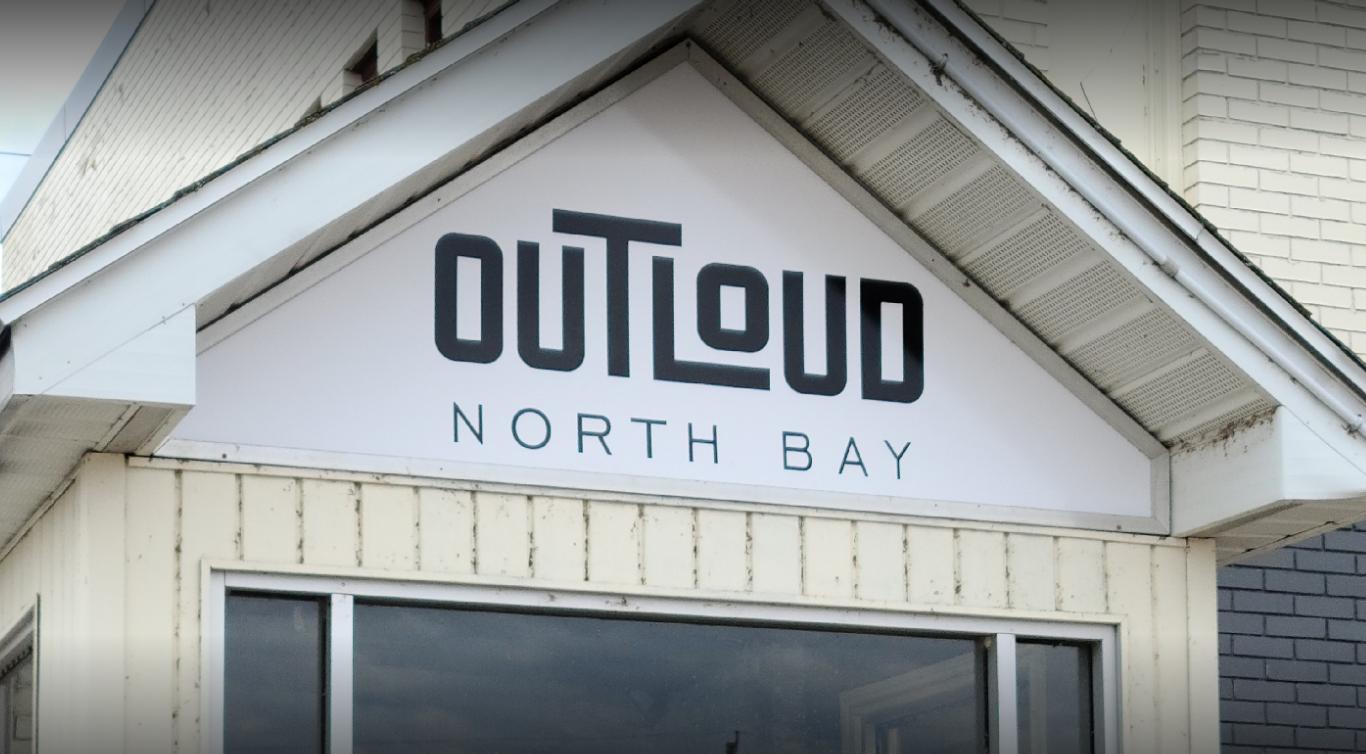 NORTH BAY, Ontario, Canada – The LGBTQ+ youth centre in this quiet city located about three hours North of Toronto has been under siege with death threats and extremist anti-LGBTQ+ bullying for the past two weeks ago after an announcement of its youth drag show was made viral by the far right right-wing anti-LGBTQ+ Libs of Tik-Tok social media account.
In fact the flow of hate washing over this small centre has been virtual tsunami that caused the Board of Directors of OutLoud North Bay LGBTQ+ Centre and its director and founder Seth Compton to postpone that show which was slated to occur today.
CTV Northern Ontario Digital journalist Chelsea Papineau reported that Compton told Anne-Marie Mediwake of CTV Your Morning in an interview; "This is stuff you see in documentaries. This is stuff that you see in movies, you know, on the news in other countries. You just don't feel like you're going to be a victim of it." 
"And I think I'm holding myself together pretty good, but now I've got kids asking if the windows are bullet-proof. Or I have parents asking me if I have a plan set in place for safety if we have gunmen show up. Like this is just stuff, like even as a parent, it's not stuff that I think about in a small northern community. So I'm heartbroken," he added.
Reporting on the story a week ago when the outbreak of rage and hate was first directed at OutLoud North Bay, mostly in the form of online abuse much of which came from the United States, CTV Northern Ontario journalist Eric Taschner told the Blade that the levels of animosity and the hate expressed were unlike any seen prior and noted that there were hate-filled ugly posts from nations way beyond even the United States.
OutLoud North Bay is a members only safe space for LGBTQ+ youth and Compton, a 47-year-old trans man, told CTV Northern Ontario hate being directed toward the group is exactly why the space is needed.
The group is youth-led and the idea for a youth drag show came from one of the teen members, Compton said.
"It's geared to the kids that pay to be there and we offer programming and we create events for them. We do cosplay events, we've had Halloween parties, so we've had opportunity for kids to dress up before," he said.
"Our mandate, as a charity, is to support all youth and their identities. I need to be able to let the kids express themselves and that's what this space is about."
The level of abuse and hate also contained death threats triggering the involvement of Canadian law enforcement. North Bay Police Service Inspector Jeff Warner told reporters in a briefing last week that police officials are "aware of the offensive and hateful comments OutLoud has received via social media" and that his department is "deploying resources."
CTV Northern Ontario's Papineau noted that the community of North Bay is celebrating Pride week this year Sept. 14 – 18 and preparations are already underway.
"I think it's important to continue to fight for who we are and it sucks that I can't walk the streets feeling safe, you know," Compton told CTV.
"So many trans folks have been murdered just based on their identity and it needs to stop. We need to teach our kids. They're our future so we need to be able to move forward with love and acceptance."
Reflecting on the tsunami of hateful abusive comments directed at OutLoud North Bay Compton said: "I think what happened was some of our youth are in charge of creating some media content and we pulled an image from the internet I guess that had some drag history to it in the United States with a youth down there and that created a huge storm of stuff on its own."
The North Bay sexual violence support centre Amelia Rising posted a statement of support for OutLoud North Bay on Thursday afternoon.
"Recently, OutLoud North Bay was the target of an organized online hate campaign designed to shame and discourage the centre and their work. Amelia Rising believes that hate and threats should not be tolerated in our community," the statement said.
"We recognize the positive impacts organizations like OutLoud have in supporting the mental health and wellness of the 2SLGBTQ+ youth and stand in support of all programs that celebrate our community's diversity."