Canadian male teen arrested for mass shooting threat against Florida Pride
In regard to the suspect the West Palm Beach Police Deputy Chief noted; "I can say through his statement that there's no remorse"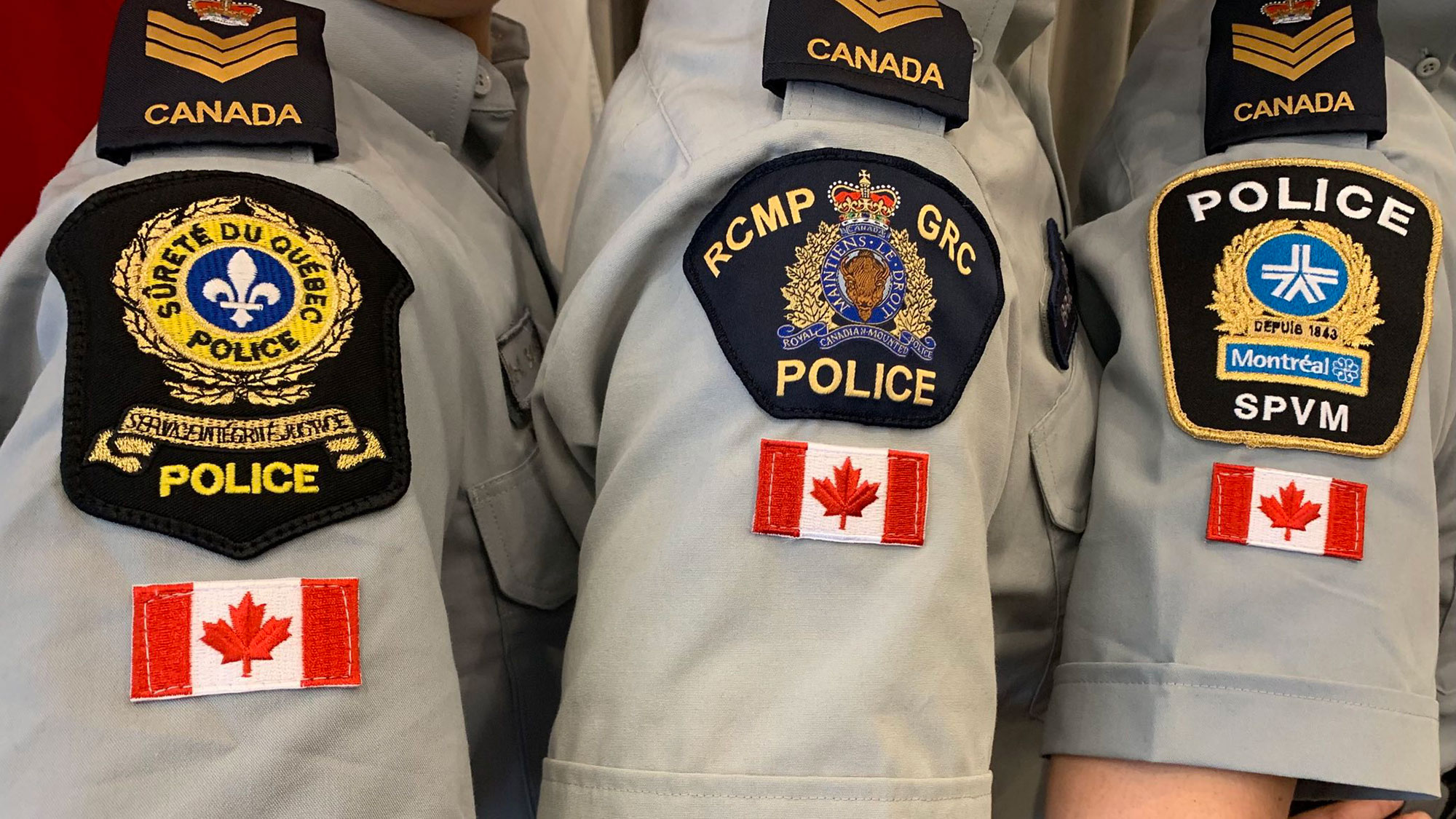 TORONTO – A 17-year-old male adolescent was arrested by Canadian law enforcement after he threatened to commit a mass shooting at Pride on the Block 2022 in West Palm Beach, Florida.
A report was received Sunday, June 5, by the City of Miami Police Department that a video was online posted to the video chat platform Omegle where the teenager suspect was seen waving a gun in the video, making anti-LGBTQ+ comments, and he additionally claimed to be living in Palm Beach County, where he said he was going to commit the mass shooting that day.
After a joint investigation by Miami Police Department which had notified the West Palm Beach Department, the assistance of the FBI, New York Police Department, Toronto Police Service and Peel Regional Police was enlisted to locate and arrest the suspect.
A spokesperson for the RCMP acknowledged that the suspect was arrested Monday and that the weapon seen in the video was recovered. He was charged with threatening to commit a mass shooting and charges including written or electronic threats to kill, do bodily injury, or conduct a mass shooting or an act of terrorism. Charges are also pending in Florida.
ABC News affiliate WPBF 25 reported that West Palm Beach Police Department Deputy Chief Rick Morris said during the press conference that the suspect knew the area well and most likely had other areas in mind for other attacks, but was not in West Palm Beach at the time of the arrest.
"People were very scared. The Pulse nightclub shooting is still very much in people's minds especially in our gay community, which is tragic. We want the LGBTQ community to know we stand behind them," Morris said.
In regard to the suspect Morris noted; "I can say through his statement that there's no remorse."
West Palm Beach police had uniformed and plainclothes officers along with SWAT team members at the Pride on the Block event on Sunday, which was delayed one day due to severe weather WPBF 25 reported.
"We did ramp (our enforcement) up in addition to the operational plan that we already had in place but I can't go into the details or the specifics," said Mike Jachles, public information officer for the West Palm Beach Police Department.
He continued, "These were hate-filled threats targeted at a 'gay event' in Palm Beach County and the West Palm Beach Police Department is committed to ensuring the safety of our residents, visitors and anyone who comes to our city."
He is in custody in Canada currently awaiting extradition to Palm Beach County Florida.
Saskatchewan Premier vows to bypass Canadian Charter of Rights
After court blocks Canadian province's rule requiring schools to out trans kids, Moe vows to by-pass Canada's Charter of Rights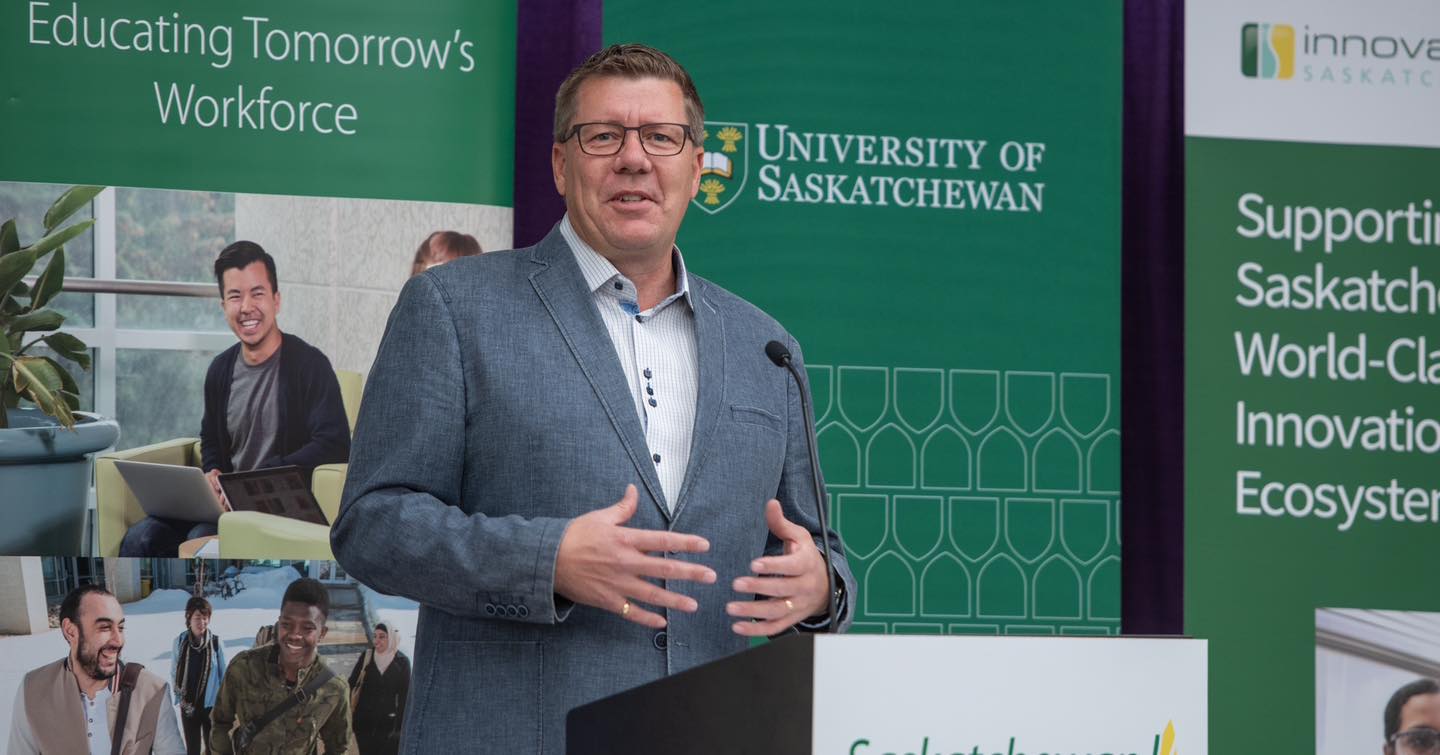 By Rob Salerno | REGINA, Saskatchewan, Canada – Saskatchewan Premier Scott Moe has announced he plans to override Canada's Charter of Rights to pass a law requiring students to get parental consent before using a name or pronoun other than the ones indicated by their birth certificate in schools, after a judge in Regina issued an injunction blocking the rule from coming into effect.
The policy was announced this summer, as a wave of Canadian provinces governed by Conservatives enacted similar rules across the country. The rules were immediately denounced by LGBT activists, teachers' associations, and school boards, who said the rules violated trans kids' privacy rights and right to gender expression, as well as being impractical to enforce.
In his decision Thursday, Judge Michael Megaw sided with University of Regina Pride, which filed a lawsuit seeking to have the rule struck down. Megaw's decision doesn't kill the rule, but blocks schools and the province from enforcing it while the constitutional challenge goes forward.
"The protection of these youth surpasses that interest expressed by the government, pending a full and complete hearing into the constitutionality of this policy," Megaw wrote in his decision. "I find this to be one of those clear cases where injunctive relief is necessary to attempt to prevent the irreparable harm referred to pending a full hearing of this matter on its merits."
The province had previously told the court that it drafted the policy in nine days and did not consult with stakeholders before enacting it. It also told the court that the government had received just 18 letters over the summer asking the government to enact the "parental consent" policy.
In response, Moe announced he would recall the provincial legislature on Oct 10 to pass a law backing up the rule by using the Canadian Constitution's "notwithstanding clause," which allows the federal and provincial governments to pass laws that violate the constitution's Charter of Rights and Freedoms. A law invoking the clause can only be in effect for five years but can be renewed and cannot be challenged under the Charter of Rights in that time.
The notwithstanding clause was included when the Canadian Charter of Rights was enacted in 1982 specifically because certain provinces were afraid that gays and lesbians would use the Charter to demand equal rights. The Liberal government at the time believed that use of the clause would be so unpopular that no government would dare try it. For most of its history, that's been true, but there has been a growing trend of Conservative provincial governments across Canada invoking the clause to override Charter rights since 2018.
Moe's threat to invoke the clause was immediately denounced by federal Justice Minister Arif Verani.
"We note that the government is choosing to do this despite today's injunction which should have given them pause. A judge agreed that what the government is doing may cause irreparable harm to some of its most vulnerable young people. Just as important, they are acting before a court has had the opportunity to review their proposed policy for its constitutionality. Violating individual rights should not be a decision taken lightly," Virani wrote in a statement posted on X, formerly Twitter.
My response to the Saskatchewan government's intention to invoke the Notwithstanding Clause: pic.twitter.com/McLbmC9Xqg

— Arif Virani (@viraniarif) September 29, 2023
Trans activist Fae Johnstone, accuses Moe of using trans kids to push a wider anti-rights agenda.
"Let me be crystal clear: Premier Moe is weaponizing the public's lack of familiarity with trans people to set a terrifying precedent: Overruling the fundamental human rights protections laid out in the Canadian Charter of Rights and Freedoms," she wrote on X.
Let me be crystal clear: Premier Moe is weaponizing the public's lack of familiarity with trans people to set a terrifying precedent:

Overruling the fundamental human rights protections laid out in the Canadian Charter of Rights and Freedoms.

— Fae Johnstone, MSW (@FaeJohnstone) September 28, 2023
Moe claims that the pronouns policy is popular among parents in Saskatchewan. He won't be up for election until fall 2024.
"Our government is extremely dismayed by the judicial overreach of the court blocking implementation of the Parental Inclusion and Consent policy – a policy which has the strong support of a majority of Saskatchewan residents, in particular, Saskatchewan parents. The default position should never be to keep a child's information from their parents," Moe said in a statement.
However, in neighboring Manitoba, the incumbent Conservative government which has pledged to introduce a similar "parental consent" policy is up for reelection on Tuesday and is currently trailing in the polls behind the New Democratic Party, which has pledged to support queer and trans youth.
New Brunswick, where the current wave of "parental consent" policies began, may also go to the polls this fall if Premier Blaine Higgs calls a snap election. His Conservative Party has been trailing narrowly in the polls behind the New Brunswick Liberals.
******************************************************************************************
Rob Salerno is a writer and journalist based in Los Angeles, California, and Toronto, Canada.