Lil' Kim Understands Why She's a Queer Icon
The superstar entertainer talks about her icon status, the importance of her LGBTQ+ fan base, and her friendship with Lil Nas X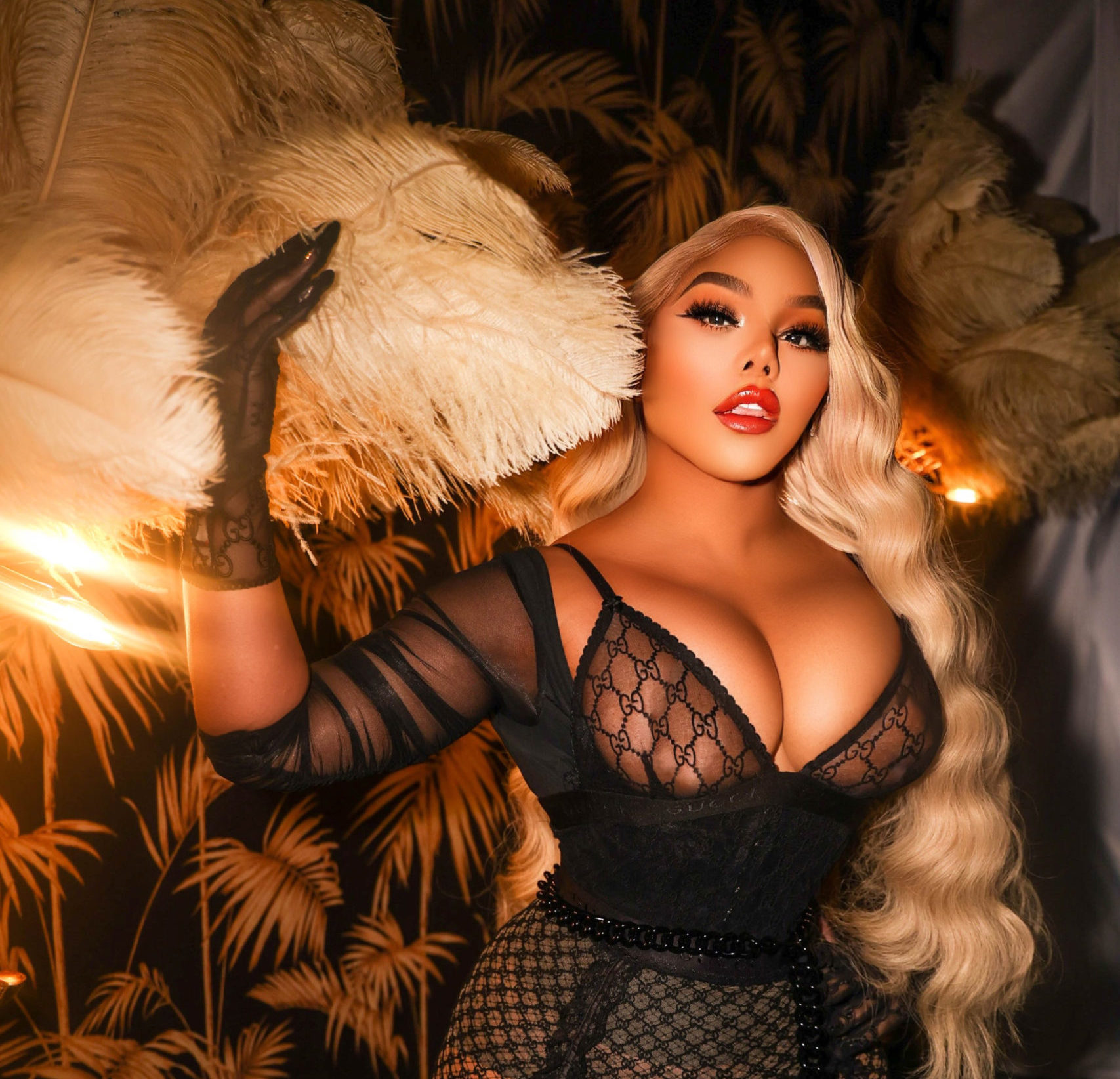 WEST HOLLYWOOD – Don't waste your time wondering how Lil' Kim feels about her enormous LGBTQ+ following, she is happy to provide you with the answer. "I'm the queen of Pride and I love it," the hip-hop superstar says with a laugh.
That might sound like a lofty self-appraisal, but she's not wrong — at least not this week. Lil' Kim will headline the inaugural WeHo Pride festival on Friday, June 3.
This isn't the superstar's first engagement as a Pride headliner. She has fond memories of performing at the Los Angeles festival in 2012 and being presented with the keys to the city by then-mayor Jeffrey Prang and councilmember Abbe Land. Kim would release a track titled "Keys to The City" later the same year.
"I just feel like family when I'm performing for a mainly LGBTQ crowd," the rap superstar, whose songs like "Crush on You," and "Lady Marmalade" have become anthemic songs to the community, says. "It just feels like I'm so at home and with family and they're with me all the time, you know what I mean?"
It hasn't always been a family-friendly life for the entertainer, which might explain her empathy for the often-marginalized LGBTQ+ communities. Born Kimberly Denise Jones in Brooklyn, the future recording artist was kicked out of her home at an early age so spent part of her youth on the mean streets. While still a teenager, Kim was discovered by the late rap mogul Notorious B.I.G., who invited her to join his group Junior M.A.F.I.A.
The band's debut album launched two hit singles and set Lil' Kim on a solo career path. In 1996, she released her own album Hard Core, which contained three hit singles and became the highest-charting U.S. debut record for a female rap artist. Soon came a string of other albums and hit singles which became club bangers such as the undeniably racy "How Many Licks?"
"When I did 'How Many Licks?' my LGBTQ fans came to mind, and I was so excited. I thought 'They're gonna love this record,' she recalls. "And that's what happened. I wasn't wrong. So, I was really excited about that. 'How Many Licks? was honestly, I can say this loud and proud, it was made with an LGBTQ mind."
She seems genuinely happy to give back to her devoted LGBTQ fans who she credits with changing her life. "They made me be unafraid of my sexuality," she admits. "They made me not care. They say, 'You made me come out.' You know, I hear that a lot, believe it or not. A lot of my LGBTQ fans say, 'You helped me come out. You helped me with my sexuality. I was going through a dark and tough time, or I was going through a moment where I was really trying to figure myself out and because of you…" Her voice trails off, obviously moved by the feedback she's received from queer fans. "That made me cry at some of my shows backstage, seriously, because I know how tough it can be for some of my LGBTQ and for me to be a big part of who they are. It makes me cry."
Producing such sexually provocative material, Kim must realize that she's inspiring the next generation, which includes newly minted superstar Lil Nas X. Last year, his debut album Montero was a monster hit and the videos for his singles were as visually explicit as Kim's songs were lyrically. She acknowledges their affectionate communication.
"I love him," she says. "He and I are actually friends. We are really cool. He gave me a video for my daughter for one of her birthdays and we'd been kind of cool ever since. I DM him, he DMs me and, you know, we always comment on each other's work."
Kim admits that there were iconic figures that were instrumental in her own career. The first name that comes to mind is Diana Ross, who filmed a video during the L.A. Pride parade and famously tweaked Kim's breast in a very revealing outfit at the 1999 MTV Video Music Awards. 
"I love Diana Ross, she reveals. "One thing I loved about Diana was, and my mom used to say, I was just like, struck by her as I love how she was so supportive of LGBTQ communities."
About Miss Ross' copping a feel, Kim has a sense of humor about it. "I never, ever knew that that was gonna happen," she remembers. "Never set out for that to happen. We never tried to be outrageous adventurous. We never tried to be over the top. I was just being myself. Anyone who knows me, even when I went to the club with my girls, I would always have one of the most different outfits. And my girls would be like, what is that?"
What's next for the entertainer after Pride? Perhaps she'll follow other performers and play a residency in Las Vegas. She admits there have been lucrative offers to perform in there, and Kim would love for her fans to see her on a nightly basis.
"We're actually trying to work something out now," she shares. "I would love to do that and we're just trying to find the right residency for me. Vegas is one my second homes. So, I'm like, you know, dying to do like I would love to do Vegas residency, but just trying to pick up the perfect place for me."
Regardless of where she decides to perform, it's certain that her LGBTQ family will follow.
Long Beach Pride parade & festival July 8th-10th
The theme is 'Many voices-one spirit, marking three decades of the annual third largest Pride in California celebrating the LGBTQ+ community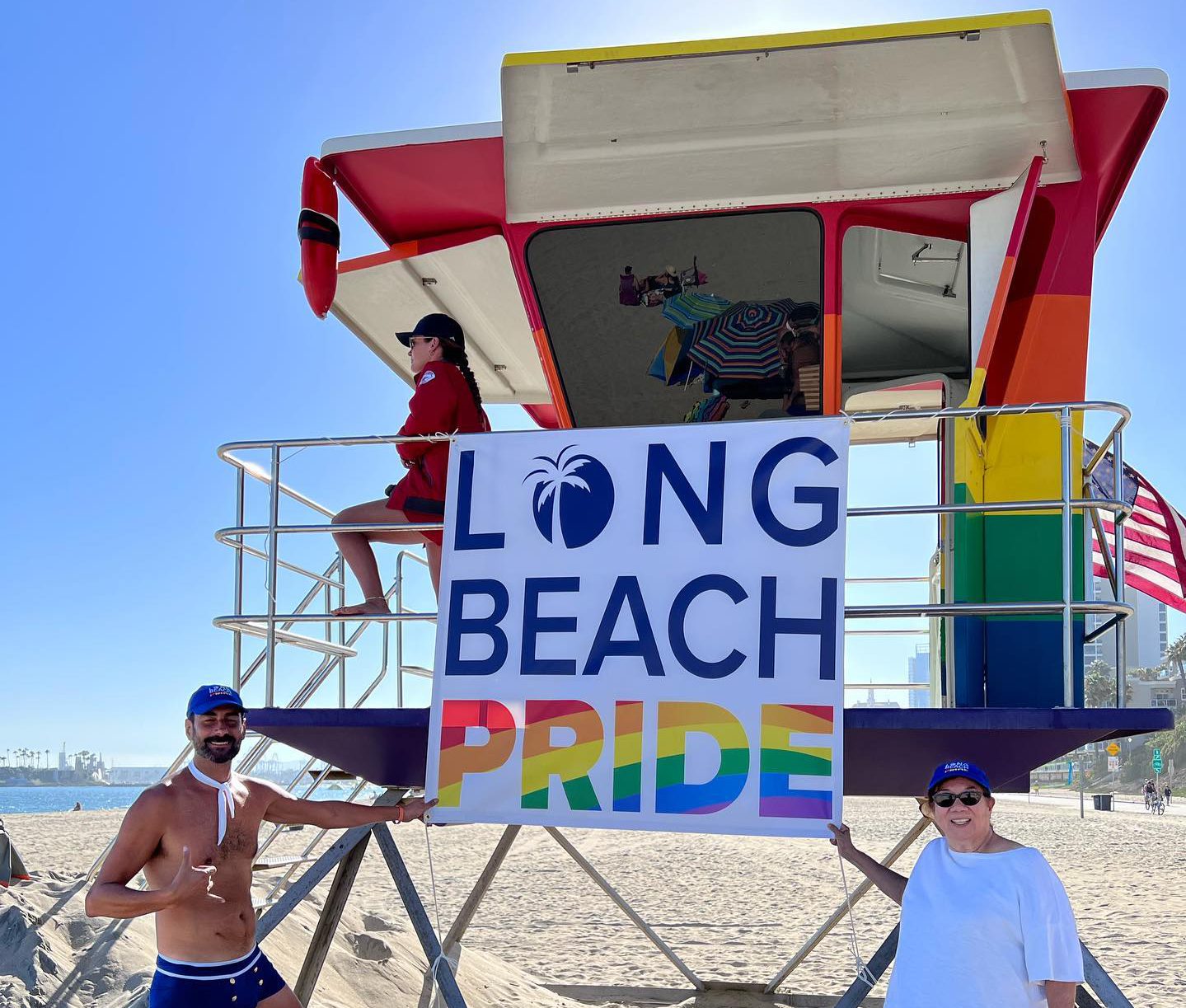 LONG BEACH – This weekend marks the in-person return of Long Beach Pride after the coronavirus pandemic had halted previous celebrations. The celebration's theme this year is "Many voices-one spirit," marking three decades that the annual three-day festival, parade and teen pride- the third largest Pride festival and parade in California, celebrates the LGBTQ+ community.
This year, in addition to the stages and musical entertainment, organizers will be creating multiple activations and attractions encompassing the diversity and interests of Long Beach's LGBTQ+ community.
Elsa Martinez, the president of the Board of Long Beach Pride was a guest on KTLA's Morning News Thursday to discuss the upcoming weekend festival which kicks off Friday.
For more information visit https://longbeachpride.com/
Hundreds attend 4th annual South LA Pride celebration
Hosted by Los Angeles City Councilmembers Marqueece Harris-Dawson & Herb Wesson, this year's family-friendly celebration was a "Pride Picnic"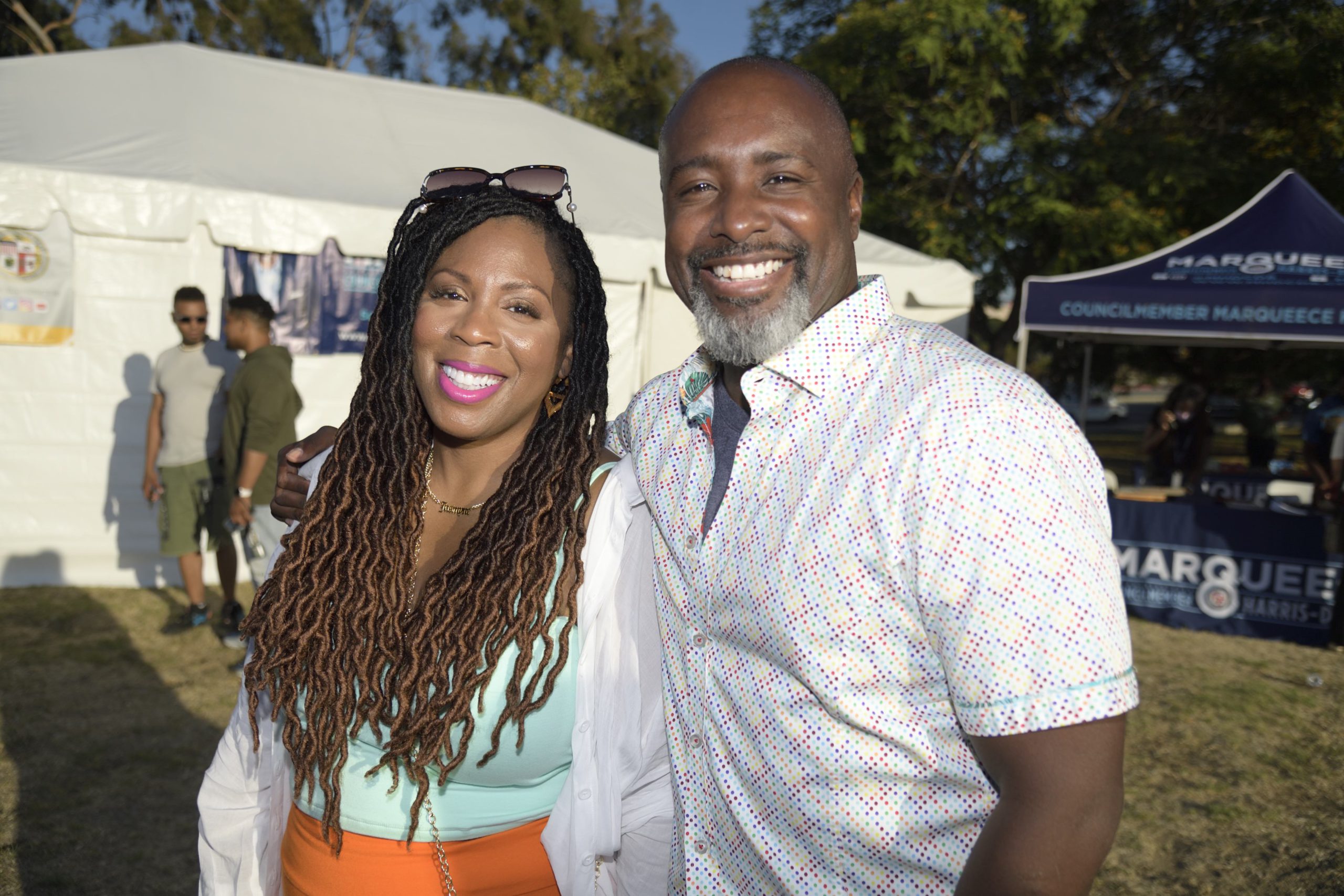 LOS ANGELES – Hundreds attended the 4th annual South LA Pride celebration on Jul. 1 at Norman O. Houston Park in Baldwin Hills.  Hosted by Los Angeles City Councilmembers Marqueece Harris-Dawson and Herb Wesson, this year's family-friendly celebration was a "Pride Picnic" meant to bring together South LA's LGBTQ community and their allies for a culturally relevant pride celebration.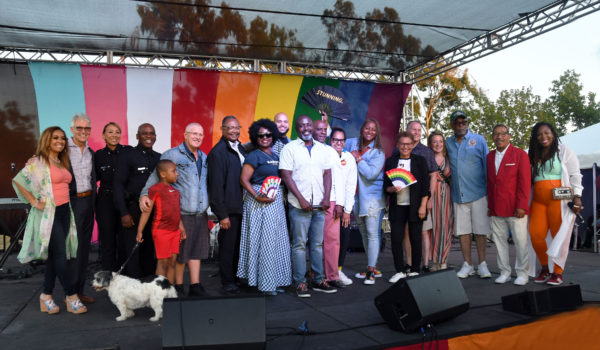 In addition to Harris-Dawson and Wesson, this year saw the most Black elected officials ever at a pride celebration in Los Angeles including Congresswoman Karen Bass, Supervisor Holly Mitchell, Senator Sydney Kamlager, and more.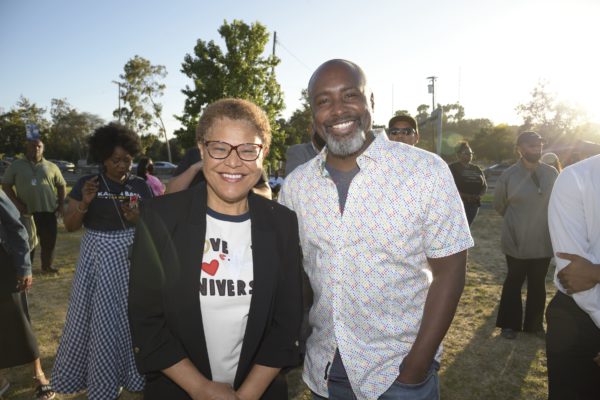 Journalist and advocate Jasmyne Cannick chaired the planning committee which included a host of community organizations.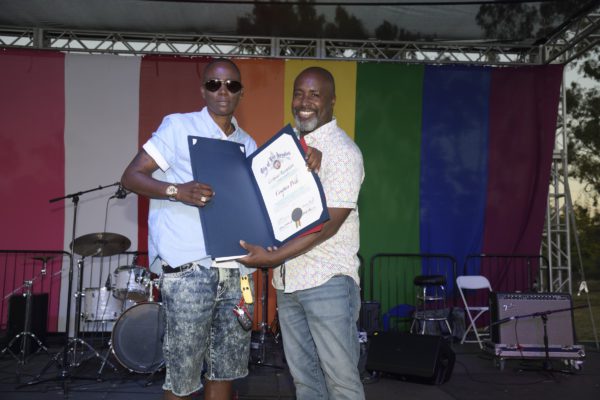 The 2022 South LA Pride Community Picnic was sponsored in part by Community Coalition, Providence, FOX, AEG, and the LA Civil + Human Rights and Equity Department.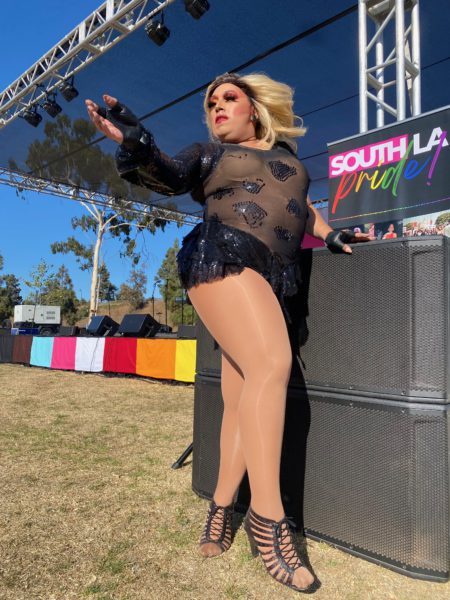 For more information, please visit southlapride.com.
EN VIDEO: Marchas del orgullo LGBTQ+ en Colombia
Se realizaron celebraciones en Bogotá, Medellín y Pereira