Drag brunch to benefit 2nd Chance Mission
The Godfrey Hollywood Hotel & the Los Angeles Blade host flamboyant musical brunch to raise funds to help those overcoming adversity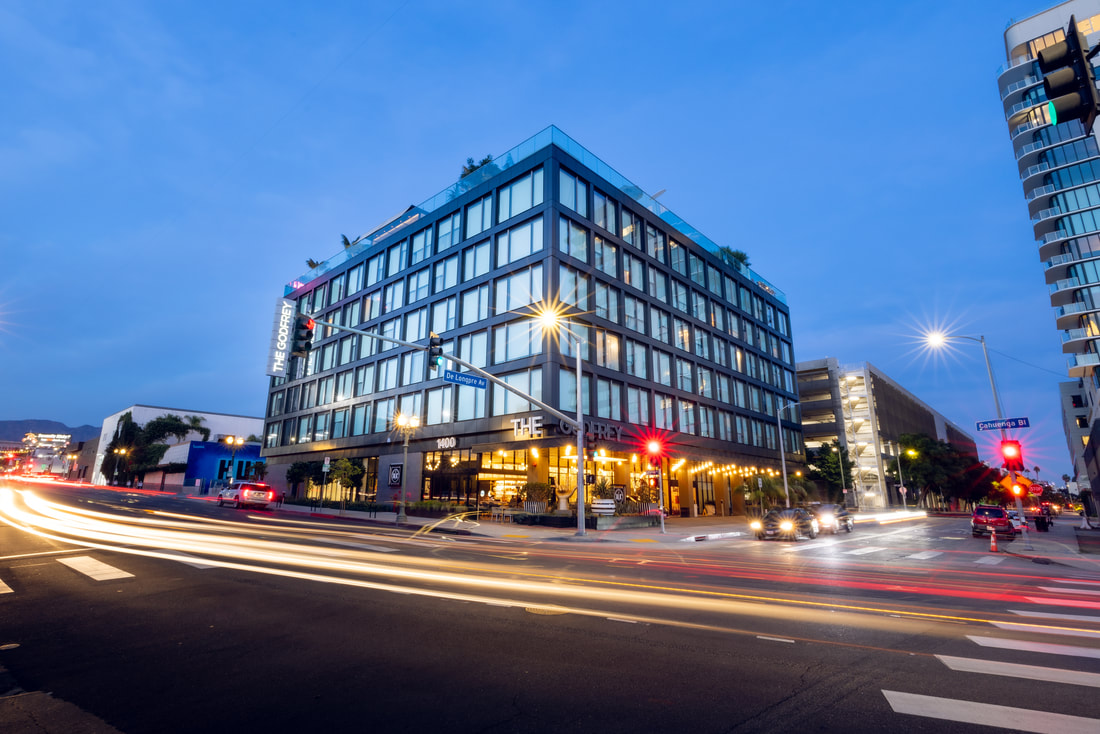 LOS ANGELES – Sobriety needn't be a drag, especially after Pride. Sobriety should be fun with a dash of purpose, full of fabulous divas, twerking musical showstoppers, and a top of the line delicious brunch at a swank Hollywood Hotel. With Drag Queens. Lots of Drag Queens.
You will find all that and more Drag Queens on the brunch menu than you ever imagined on Sunday, July 10 at The Godfrey Hollywood Hotel (1400 Cahuenga Blvd, Hollywood, CA 90028).
But what is that "purpose" thing all about? Well, The Los Angeles Blade and Second Chance Mission, a nonprofit agency founded by Zack Ament, CEO of Westwind Recovery, have teamed up to co-host a Drag Brunch Fundraiser that aims to fund life-scholarships for LGBTQ individuals who have faced extraordinary addiction challenges.
Westwind is an addiction and mental health treatment center and sober living homes, voted one of the best Los Angeles Treatment Centers by Newsweek. The Godfrey Hotel has announced that Drag Brunch Sundays will become a weekly event and this will be their first fundraiser.
"We are so excited to kick off our first Sober Drag Brunch Fundraiser for a cause that's so near and dear to our hearts, "says Jacqui Cikra, Director of Sales and Marketing for The Godfrey Hotel.
Troy Masters, Publisher of Los Angeles Blade says "Addiction issues impact the LGBTQ community disproportionate to other communities and I've seen firsthand how it holds people back and destroys lives. So, partnering with the Second Chance Mission to help give a post-treatment leg up to people in need is a no brainer. I'm proud to be a part of that."
"Second Chance Mission has been my personal cause and I want to find ways to expand it. Sober Drag Brunch is an excellent opportunity to expand our ability to help more people. Hopefully, events like Sober Drag Brunch will give Second Chance more funds so we can help more people," explains Ament.
"On WeHo Pride Sunday I held a Pride Brunch — a tradition started by me and my late husband Justin Wells — that raised $1,000 for Vivian & Victoria Rubio, 44-year-old transgender twins who survived a hellish existence characterized by bullying, physical abuse and drug use. Sobriety and treatment helped the sisters miraculously transform their lives and they want to pay it forward; both wish to pursue careers in counseling so that they can help others. The money we raised will help them cover costs of school supplies and transportation as they pursue their dreams. It's a start. It's a leg up. And we want to expand this kind of giving."
Ament says that so far, he has been the sole funder of the Second Chance Mission. But to help survivors of substance abuse, domestic violence, bullying, life-altering illness, etc. restart their lives, more needs to be done.
A former drug addict himself, he turned his life around thanks to sobriety and treatment and is now a successful entrepreneur and Second Chance is a dream come true.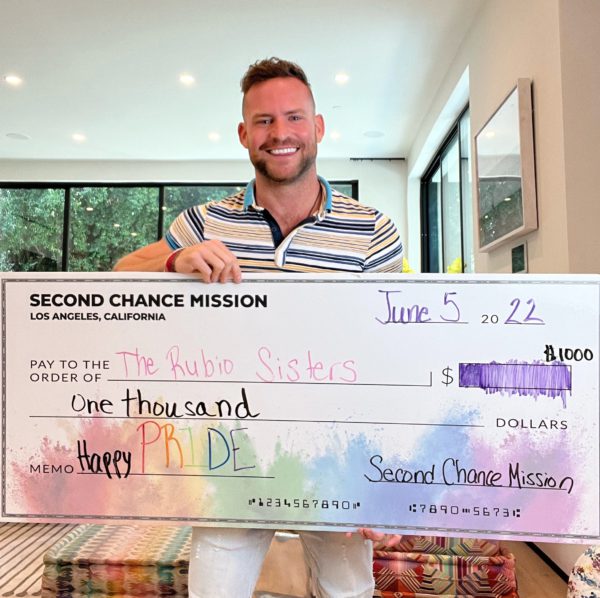 Second Chance Mission has already helped numerous individuals, including a young man who overcame drug addiction and wanted to attend acting school but he lacked funds; a young homeless woman who went through treatment and who wished to pursue college studies received a laptop computer; and funds went to a young man who, after a stay in sober living, needed a job after being kicked out of his family's home for being LGBTQ.
If you are facing challenges after completing treatment and need assistance, you can apply for a "second chance" by email. Simply tell us a little about your story, describing core challenges you have overcome, what your need is and how you think a small gift will help you. In your email include a recent photo of yourself, your address and cell phone. Send your email to [email protected].
All submissions will be considered and evaluated by a committee. Recipients, who must be willing to share their stories so they can inspire others, will be notified by text or email.
"I received a second chance in life myself so I understand how important being given a little help can be," explains Ament, who founded Westwind Recovery after he surmounted his struggle with substance abuse, a battle he fought for more than a decade.
Ament found healing by creating a group of friends who were dedicated to staying sober, renting a home together and filling their time with activities like weekend BBQs, hiking excursions, gym workouts, dinners on the town, and even group weekends in Palm Springs. By substituting getting high with fun and healthy activities, they all managed to stay sober.
The approach was a departure from the strict atmosphere of standard sober living facilities where the focus is resident participation in counseling, mandatory group meetings, smoking breaks and watching TV.
Westwind Recovery broke the mold by emphasizing "fun" in sobriety.
These shared experiences help residents forge close bonds with one another and friendships that help keep them sober.
Westwind now consists of 7 sober living homes throughout Los Angeles and an outpatient center near West Hollywood.
For more information, visit www.westwindrecovery.com.
Roe ruling outrage marks NYC Pride
Tens of thousands protested Roe ruling on Friday night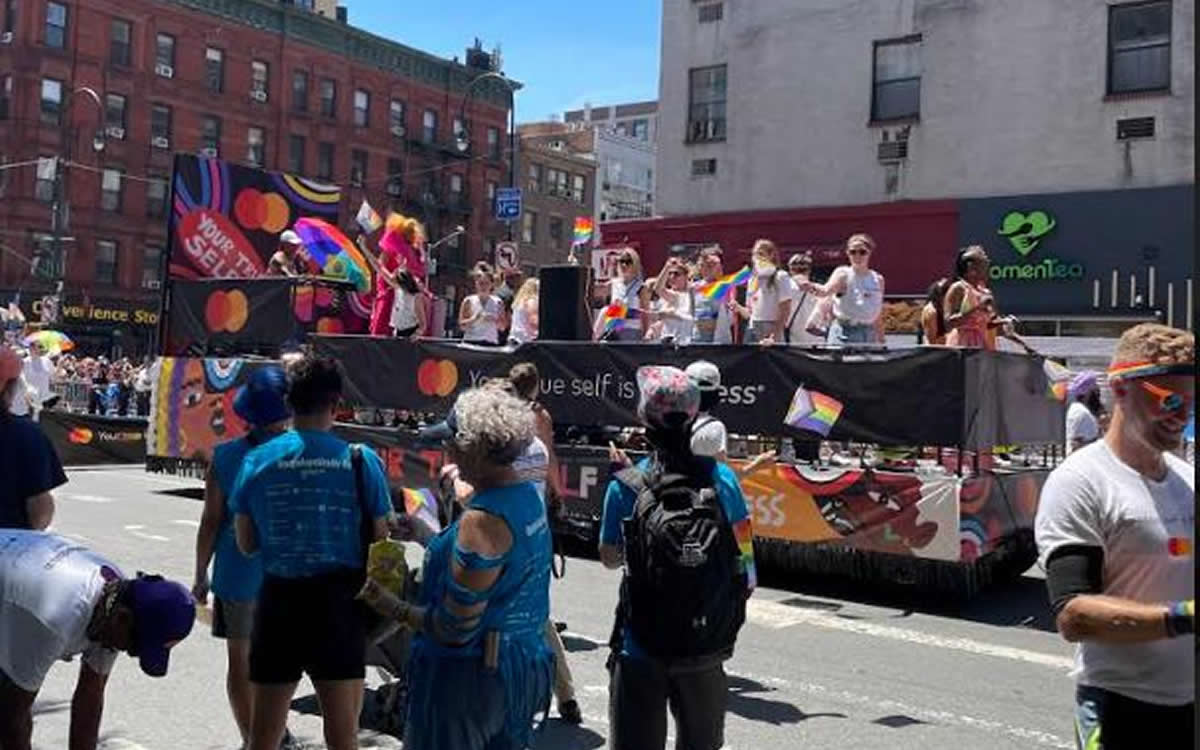 NEW YORK — New York City Pride, one of the largest Pride celebrations in the world, rang in the weekend with equal parts celebration and protest. 
Although the annual Pride march was on Sunday, the entire weekend was filled with an outpouring of public anger in the wake of the U.S. Supreme Court's decision to overturn Roe v. Wade.
Protesters took to the streets of Manhattan on Friday with an estimated 17,000 people gathering to protest the ruling, which made abortion imminently illegal in roughly half of states. At least 25 people were arrested at the Friday night protests, which spread from Washington Square Park through Midtown to Bryant Park.
In light of the Supreme Court's landmark decision — which advocates say will harm members of the LGBTQ+ community — NYC Pride announced that Planned Parenthood would kick off Sunday's Pride march as the first group to walk. In their statement, NYC Pride said that "[The Supreme Court's] dangerous decision puts millions in harm's way, gives government control over our individual freedom to choose, and sets a disturbing precedent that puts many other constitutional rights and freedoms in jeopardy." 
"As millions gather for LGBTQIA+ Pride this weekend in New York City and cities across the country, our voices will be heard — for the LGBTQ people impacted and the millions with whom we stand in solidarity," read the statement. "Pride was born of protest and will always be a space to fight injustice and discrimination. Join us as we advocate for bodily autonomy at this year's NYC Pride March."
In addition to the march; NYC Pride had a full slate of Pride programming during the week leading up to it, including Pride Island at Governor's Island, Youth Pride and a human rights conference. Queer clubs and bars throughout the city hosted various Pride-themed events throughout the weekend.
NYC Pride was not the only organization mobilizing this weekend.
Reclaim Pride NYC hosted a "Queer Liberation March for Trans and BIPOC Freedom, Reproductive Justice, and Bodily Autonomy," in partnership with pro-choice groups and community organizations.
"The [Queer Liberation March] is the annual people's protest march without corporate funding; corporate floats; politicians' grandstanding; or police control or involvement," said the Reclaim Pride Coalition.
Although Pride originated from a moment of violent tension between police and LGBTQ+ people at the Stonewall Inn, officers on Sunday carefully patrolled the entire NYC Pride march route. When the apparent sound of gunshots nearly sparked a stampede in Washington Square Park during the parade, the New York Police Department said there were "no shots fired," later confirming that the sounds were due to fireworks being set off at the park. 
The Washington Post noted fears of violence against the queer community circulated at Pride celebrations across the country.
Police also responded to reports of a shooting at San Francisco Pride, although no suspects or witnesses were found. In light of the epidemic of gun violence — from last month's elementary school shooting in Uvalde, Texas, to the massacre at the Pulse nightclub in Orlando, Fla., in 2016 that left 49 people dead — a fear of active shooters and widespread public anger at the prospect of less rights characterized Pride's usually jubilant atmosphere.
UN's High Commissioner for Refugees to deliver SF Pride message
"Pride month is a time for awareness, outreach, celebration, protest & opportunity to highlight issues that impact LGBTQI+ people globally"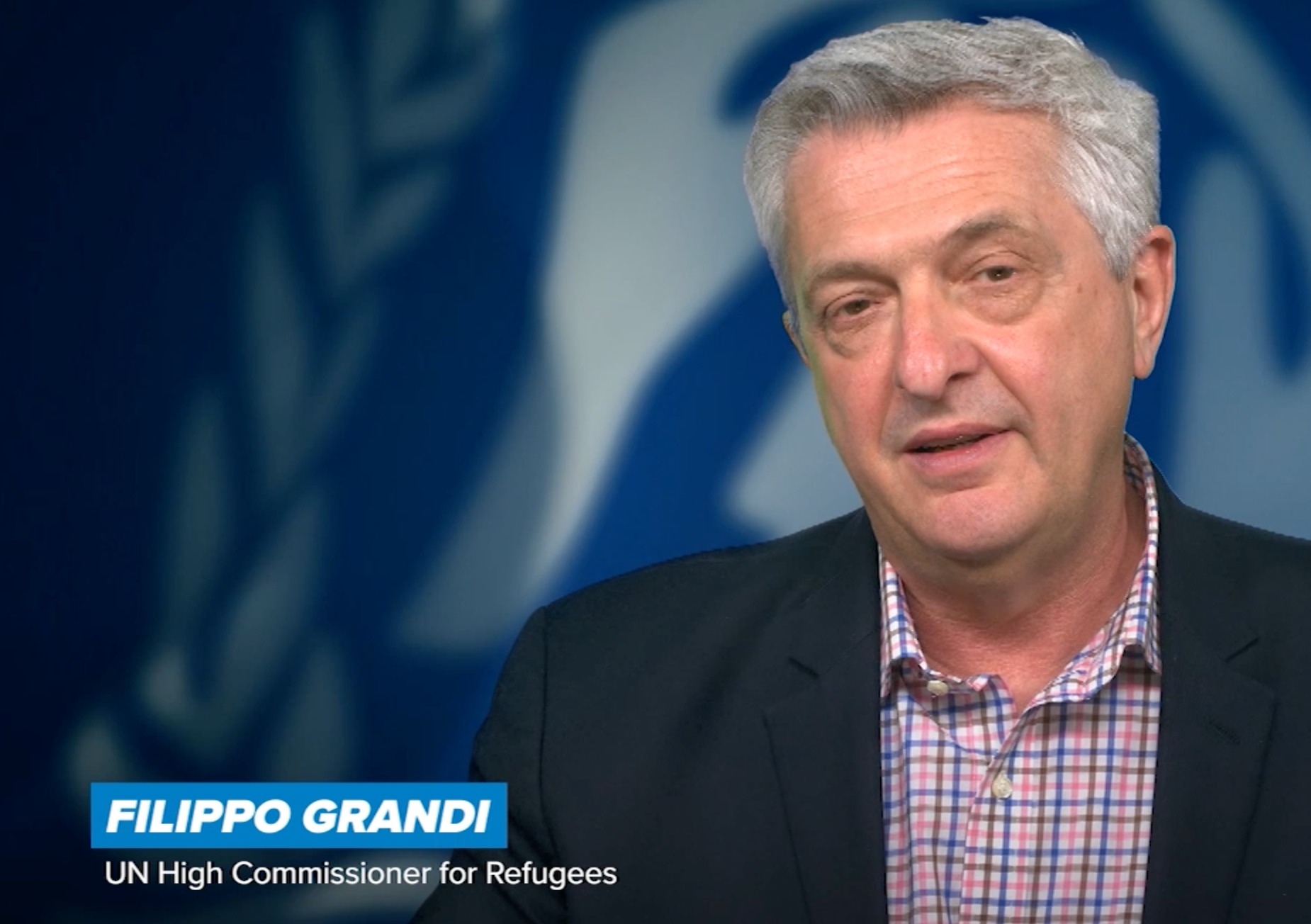 SAN FRANCISCO – In a historic appearance at San Francisco Pride on Sunday June 26, Dr. Felippo Grandi, the United Nations High Commissioner for Refugees (UNHCR) will deliver a four-minute Video Pride greeting and message, on main stage, during the San Francisco Pride Celebration, 2022, together with voices of several LGBTQI+ refugees and asylum seekers from African and Central American countries.
Melanie Nathan, Executive Director of the African Human Rights Coalition, will be speaking and presenting the video in a 15-minute segment dedicated by San Francisco Pride to LGBTQI+ Refugees and Asylum Seekers.
The messages, in keeping with SF PRIDE's theme, LOVE WILL KEEP US TOGETHER, is particularly significant, not only because of the attention it brings to the plight of LGBTQI+ refugees fleeing criminalization and brutal violence, globally, but also because it is at a time when the world has reached the catastrophic milestone of more than 100 million people in forced displacement.
"Pride month is a time for awareness, outreach, celebration, protest and an opportunity to highlight the issues that impact LGBTQI+ people, in their local areas, countries and globally. It is filled with speaking engagements, performances, events and opportunities to make it whatever individuals choose. At the same time, while it may mean different things to each person, it is a time that creates platforms and forums, where we are able to embrace our global interconnectedness, unify and bind as one," Nathan said in a statement released by SF Pride Monday.
"I am so grateful to all who have made this important platform possible. For over 50 years, San Francisco Pride continues to be the beacon of hope for so many LGBTQI+ people who are criminalized and demonized around the world. A special thanks to those courageous refugees and asylum seekers, who despite ongoing protection and survival issues, have put their faces and voices to what amounts to an imperative ecology of visibility. I also thank UN High Commissioner Dr. Grandi for the kind greetings that express the support for LGBTQI+ PRIDE and the reality of the situation facing LGBTQI+ people forcibly displaced."
Watch live: KABC7's exclusive coverage of LA Pride Parade 2022
After a long two-year hiatus, the LA Pride Parade is back! KABC7 will exclusively air its parade coverage live starting at 11 a.m.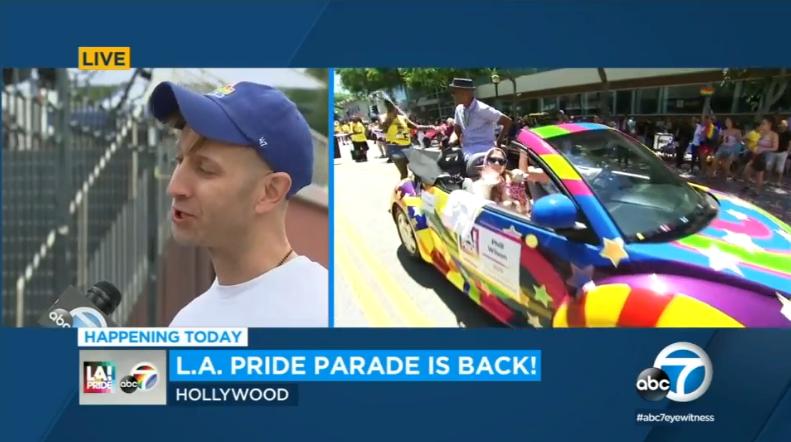 LOS ANGELES (KABC) — After a long two-year hiatus, the LA Pride Parade is back.
This year's theme is #LoveYourPride, and the event is not only celebrating the LGBTQIA+ community of Los Angeles and its allies, but it also celebrates the parade's 50th anniversary, a historical moment that was postponed due to the COVID-19 pandemic.
ABC7 will exclusively air LA PRIDE 2022 today starting at 11 a.m.
Watch the parade live in the video player above or on your favorite streaming devices, like Roku, FireTV, AppleTV and GoogleTV. Just search "ABC7 Los Angeles." The event will also be livestreamed on ABC News Live and Hulu.
Three Pride grand marshals will herald the event, including legendary activist and trailblazer Sir Lady Java as the Community Grand Marshal, actor Mark Indelicato as the Celebrity Grand Marshal, and Paula Abdul as the newly-created Icon Grand Marshal.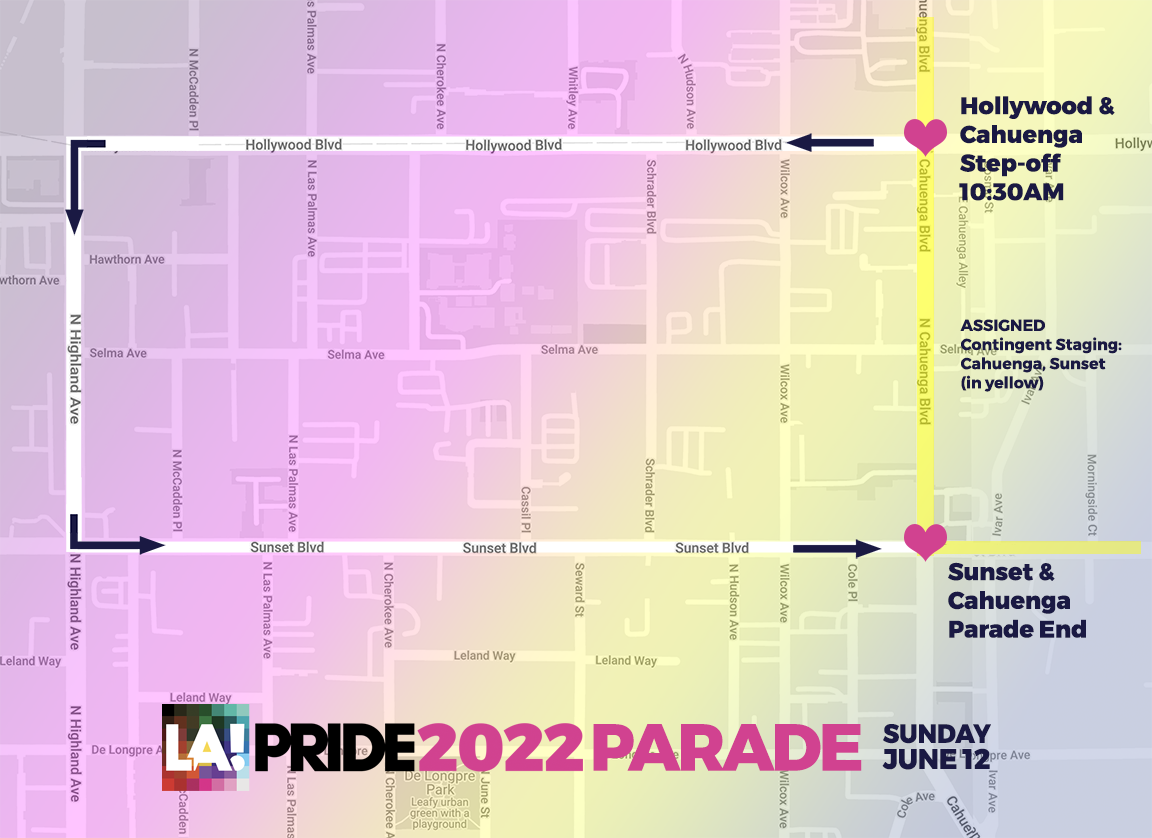 There is also a free Pride Village street fair between Cahuenga and Vine from 11:00 a.m. to 10:00 p.m. The fair includes music, art, booths, food, drinks, and a Ferris wheel.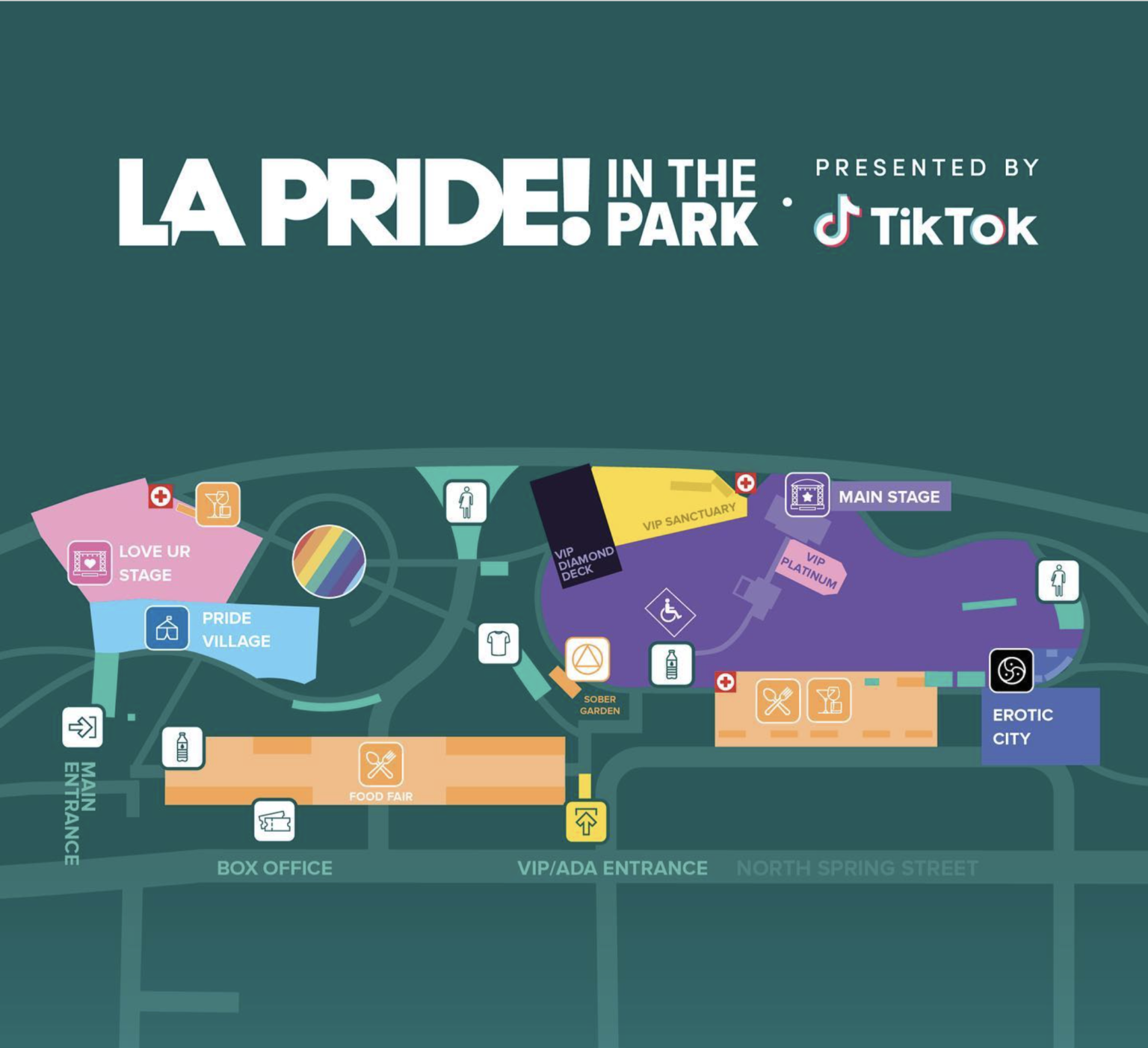 A beverage garden will be hosted on Cosmo Street between Hollywood Blvd. & Selma Avenue. Sponsor tents will be on the section of Hollywood Blvd. between Ivar Avenue and Vine Street.
Details:
Transportation:
Parking in the Hollywood area is extremely limited. It's recommended to either use ride-sharing or public transportation. For those opting for the second choice, the Metro B Line (Red) is the most convenient choice as it has stops at Hollywood/Highland and Hollywood/Vine.
Accommodations:
L.A. Tourism has special hotel packages in the Hollywood area exclusively for LA Pride. Book your stay here.
Tickets:
Sunday's LA Pride Parade and Pride Village are free and open to all ages.
Safety:
LA Pride intends to follow L.A. County's current COVID-19 guidelines.